Every Tuesday, theScore will highlight the most outlandish moments from the wacky, sometimes daft, and perennially entertaining world of football. Here's what made us smile - or cringe - on the pitch this past week.
Aston quibbles
Anwar El Ghazi leaned in and asked Aston Villa teammate Tyrone Mings how his forehead tasted after the Dutch winger was dressed down for failing to track back Monday night. The camera then panned to Villa assistant John Terry, who seemed stimulated by the friendly fire.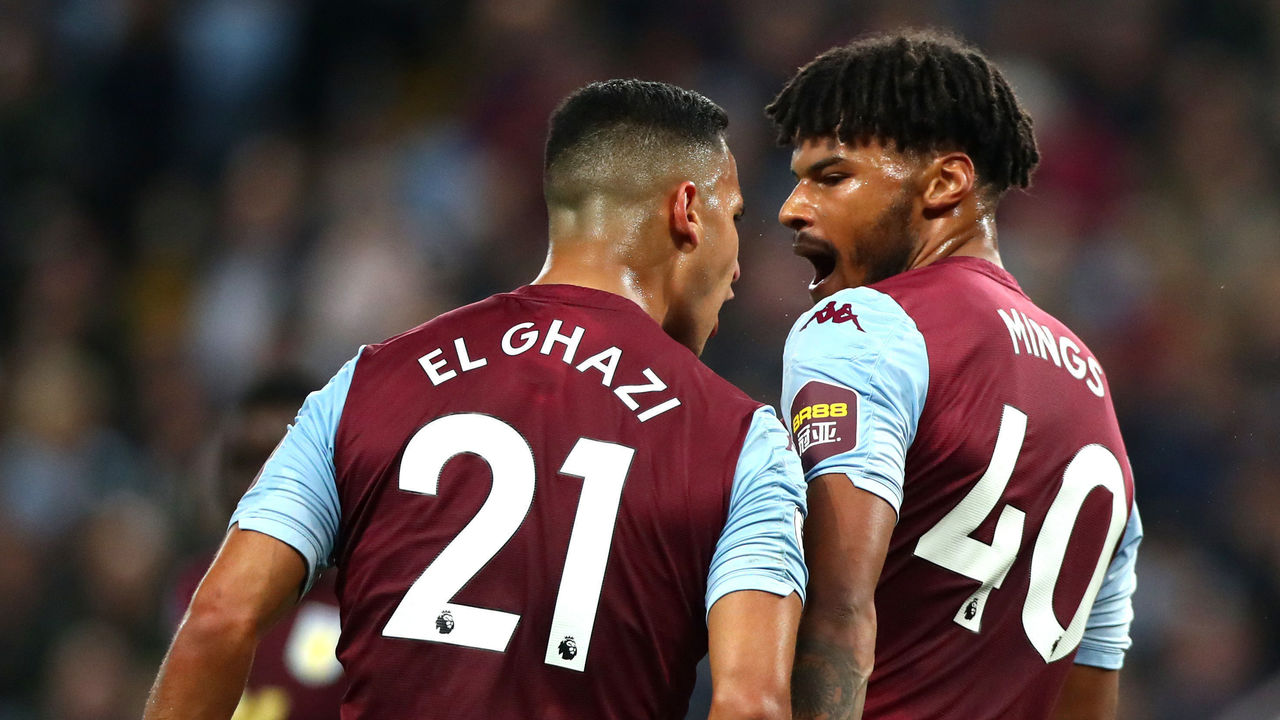 Not nearly as stimulated as skinny-calved disciplinarian and wannabe cop Mike Dean, though, who leapt at the opportunity to check VAR for a potential red-card infraction on El Ghazi. No dice. Dean would have to settle with sending off West Ham's Arthur Masuaku for a phantom foul later in the 0-0 draw.
Zlatan unfazed by pitch invaders
Whether you see Zlatan Ibrahimovic as an endless stream of ennui, or as a refreshingly bold quote machine in a sea of formulaic responses, the LA Galaxy star's reaction to a pair of fleet-footed pitch invaders is mildly entertaining.
Imagine the scenes if the one slippery soled invader had connected with the towering Taekwondo black belt holder and karate-kicking Puskas nominee, sparking another Eric Cantona-like situation.
It's raining toys
This one doesn't qualify as weird, but it's no less deserving of attention in this roundup of all things quaint, especially when many elements of football support have become a toxic scourge rooted in tribalism.
On Sunday, supporters of Dutch side ADO Den Haag continued an annual tradition when visiting Rotterdam to face Feyenoord, showering youngsters seated below from the Sophia Children's Hospital with soft toys in a choreographed display of charity. Brilliant stuff.
Drinkwater, Danny
Burnley midfielder Danny Drinkwater has had a tough run since he was exiled from Chelsea's first team a year ago. That troubled voyage was made no easier by his role in a Manchester nightclub brawl. Even cosplay club bouncer and Clarets boss Sean Dyche emphasized with Drinkwater.
But hold on, it seems Danny boy was cruising for a bruising after allegedly making a pass at Scunthorpe United's Kgosi Ntlhe's missus, prompting a beating from a gang of six. Adding insult to injury, Drinkwater also picked up torn ankle ligaments in the scuffle and will miss two weeks. Damn, Daniel.
Albanian anthem cock-up
A Euro qualifier between France and Albania was delayed 10 minutes when the anthem for Andorra - which faced France later in the week - was accidentally played on the tannoy at the Stade de France. Understandably, the Albanian players were displeased, in particular, Napoli's Elseid Hysaj.
To make matters worse, the stadium announcer compounded his gaffe by apologizing to Armenia. Les Bleus boss Didier Deschamps also showed remorse following France's 4-1 win. Have to wonder what Mergim Mavraj (the last Albanian player in the line) is mouthing the words to.
Basque country bicycle kicks
Riders contesting the 13th stage of the 74th running of the Vuelta a Espana were given a ceremonial send-off in Bilbao with a neutralized start at Athletic's empty San Mames during club football's international hiatus.
Peloton dwellers Shane Archbold and sensibly named all-rounder Pierre Latour took a break for a penalty routine that saw the latter pantomime with his helmet. Somewhere, Athletic's grounds crew are grimacing in horror/drinking paint.
Welcome to flavor country, kiddo
A youngish-looking Turkish football supporter went viral when footage of the fella hacking a heater surfaced ahead of Bursaspor's 2-1 victory over Fenerbahce in a charity match during the international break.
Turns out Bursaspor's answer to Benjamin Button is actually 36 years old, and even if he is of legal age, this clip enters the annals of timely football crowd shots alongside the Peruvian fan with a case of the Colombian flu.