NHL Power Rankings: Lightning striking while it's hot
Mike Carlson / Getty Images Sport / Getty
Presented by

Two teams have put together franchise-best win streaks in the double digits over the past month and yet, the Capitals endure as the class of the NHL.
Here are this week's power rankings:
1. Washington Capitals
(Last Week: 1)
Washington has lost to one team currently seeded in the postseason over the last two months, or 34 percent of its playing schedule.
Eastern contenders (if you still want to call them that) can't put a dent in the Capitals' armor.
2. Chicago Blackhawks
(Last Week: 2)
With Patrick Kane sprinting clear of the field in the NHL scoring race, it's clear the Blackhawks are a better, more balanced regular-season team with Artem Anisimov and Artemi Panarin on the roster as opposed to Brandon Saad and Patrick Sharp.
But are they a better playoff team?
3. Los Angeles Kings
(Last Week: 3)
We trust Dean Lombardi does indeed have Vinny Lecavalier's intention to retire in writing.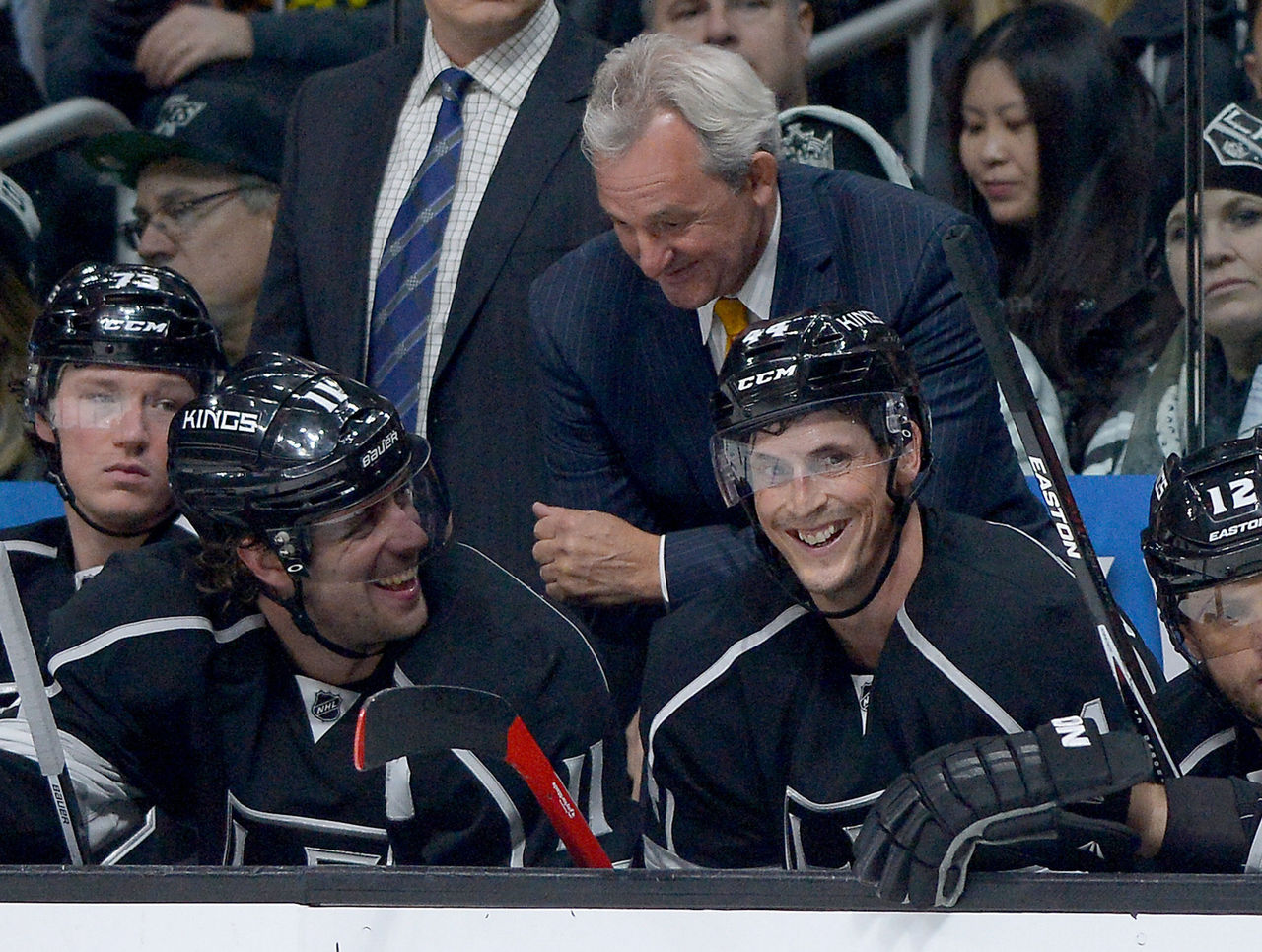 4. Tampa Bay Lightning ▲
(Last Week: 10)
Seven wins in eight tries since Jonathan Drouin was sent down, Tampa Bay is clearly a better team without the touted prospect sitting either in the press box or on the end of the bench.
Their recent roll will afford Steve Yzerman all the time he needs to make the right deal.
5. Florida Panthers ▼
(Last Week: 4)
It's hard to believe the Panthers are a bottom-six possession team. When they truly ramp it up, they look like the LA Kings of the east.
6. St. Louis Blues
(Last Week: 6)
The Blues are handling the whole "man games lost" thing just a little more effectively than the Blue Jackets did last season.
7. Dallas Stars ▼
(Last Week: 5)
John Klingberg has one goal in 23 games, and two in 29.
8. New York Islanders ▲
(Last Week: 9)
The Islanders have earned five points in four games since Travis Hamonic joined Johnny Boychuk on the shelf. Treading water at that rate will see the club survive those absences.
9. New York Rangers ▼
(Last Week: 8)
Rangers blew the Corsi doors off the Canucks on Tuesday, only to eke out an overtime win. It never seems to come easy.
10. Boston Bruins ▲
(Last Week: 12)
A long-term deal in excess of $6 million for Loui Eriksson is an awful idea, isn't it?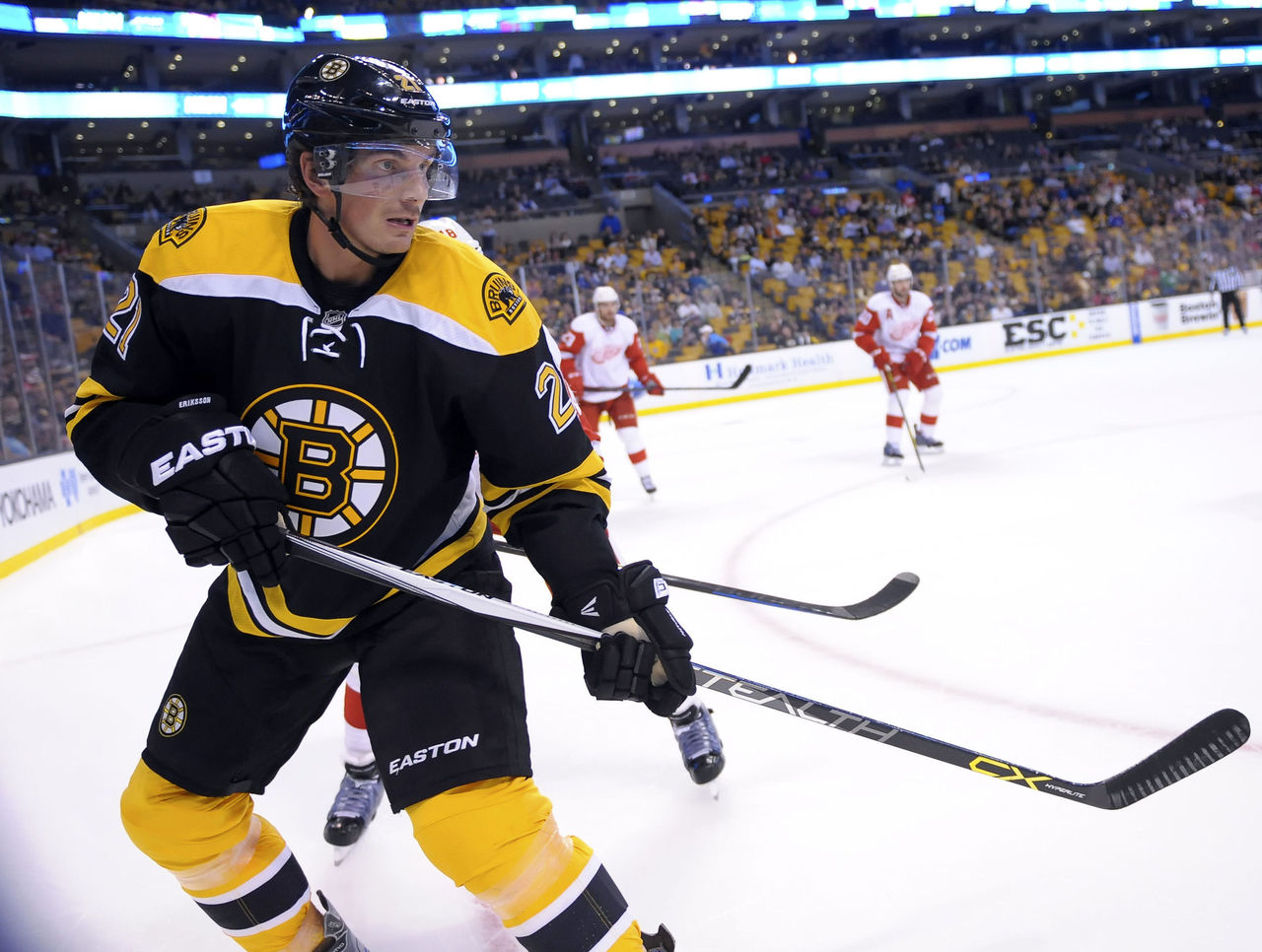 11. Detroit Red Wings
(Last Week: 11)
More than 80 percent of the games in which the Red Wings have earned points have been decided by one goal. Fine line.
12. Minnesota Wild ▼
(Last Week: 7)
The California road trip always comes at the worst time. Minnesota will carry a four-game losing streak into Anaheim, Los Angeles, and San Jose this week.
13. San Jose Sharks ▲
(Last Week: 15)
Remember Patrick Marleau's trade request? Yeah, we don't either.
14. Pittsburgh Penguins ▲
(Last Week: 16)
Why wait for cap space when you can add a middle-six winger who's having a career-worst campaign in the first season of a four-year, $16-million deal?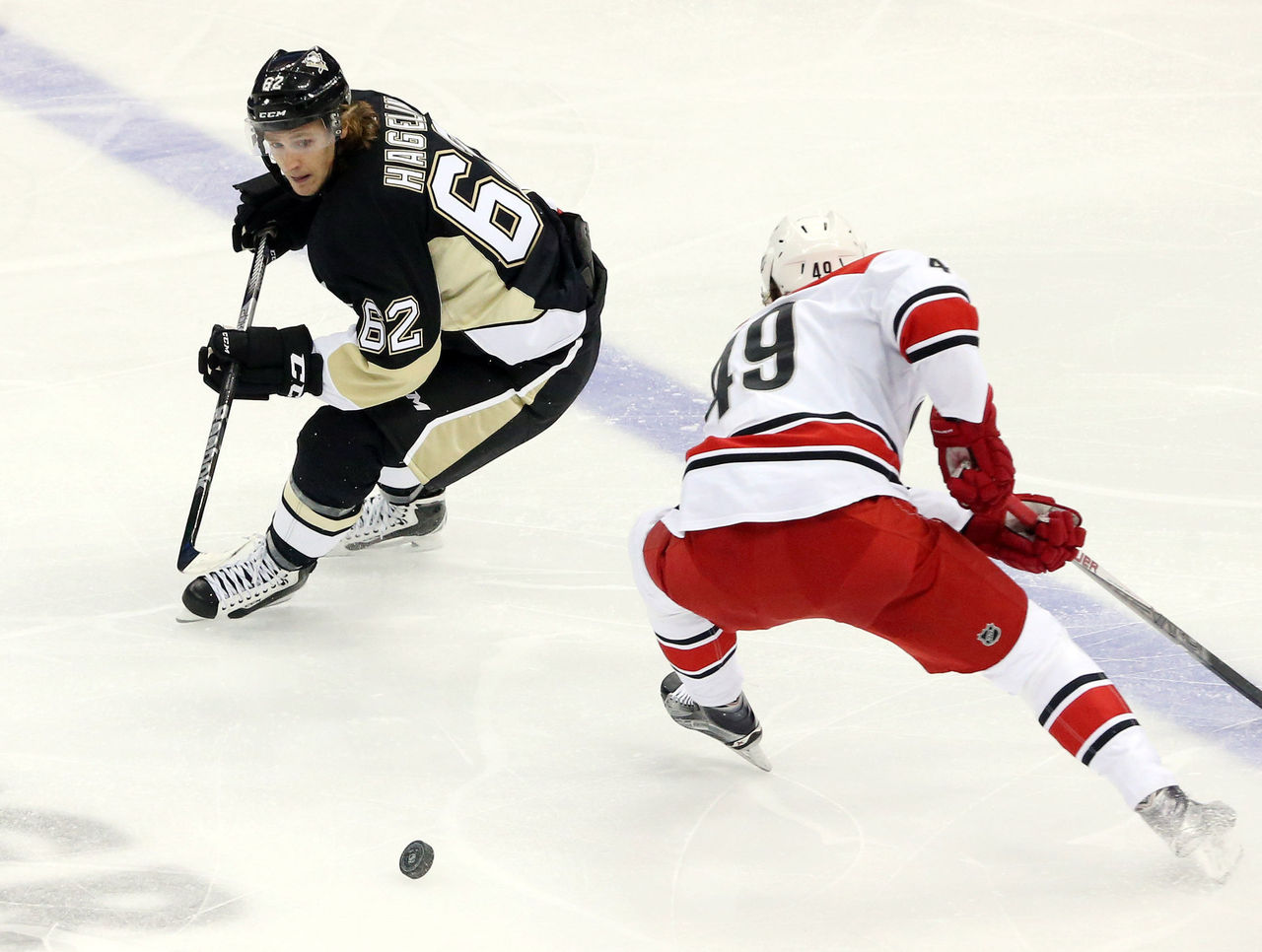 15. Philadelphia Flyers ▲
(Last Week: 21)
Philly owns the best team save percentage at even strength. What a time to be alive.
16. Ottawa Senators ▲
(Last Week: 17)
"Long term" might have meant "long season" for the Senators as it pertains to Mike Hoffman's injury.
17. Arizona Coyotes ▼
(Last Week: 14)
John Scott, the NHL, and its fans came out as winners in the All-Star saga. The Coyotes? Not so much.
18. Colorado Avalanche
(Last Week: 18)
The Avalanche host Ryan O'Reilly's Sabres on Wednesday night. Might be a little peppery, that one.
19. New Jersey Devils
(Last Week: 19)
The Mike Cammalleri-less Devils could make the most hardened traditionalist clamor for bigger nets.
20. Anaheim Ducks ▲
(Last Week: 24)
With premier special teams, you can evidently hang around scoring 1.2 goals per game at even strength.
21. Nashville Predators ▼
(Last Week: 20)
One of the NHL's true oddities is that trades are an exercise in futility for the Predators. Nashville has one win in six games with Ryan Johansen, and has slipped into fourth place in the wild-card hunt.
22. Montreal Canadiens ▼
(Last Week: 13)
Not in action again all week, the Canadiens will have ample time to stew over their 17th loss in 21 games. Fortunately for them, a good opportunity awaits before the All-Star break:
Up next are the Maple Leafs and Blue Jackets.
23. Carolina Hurricanes ▼
(Last Week: 23)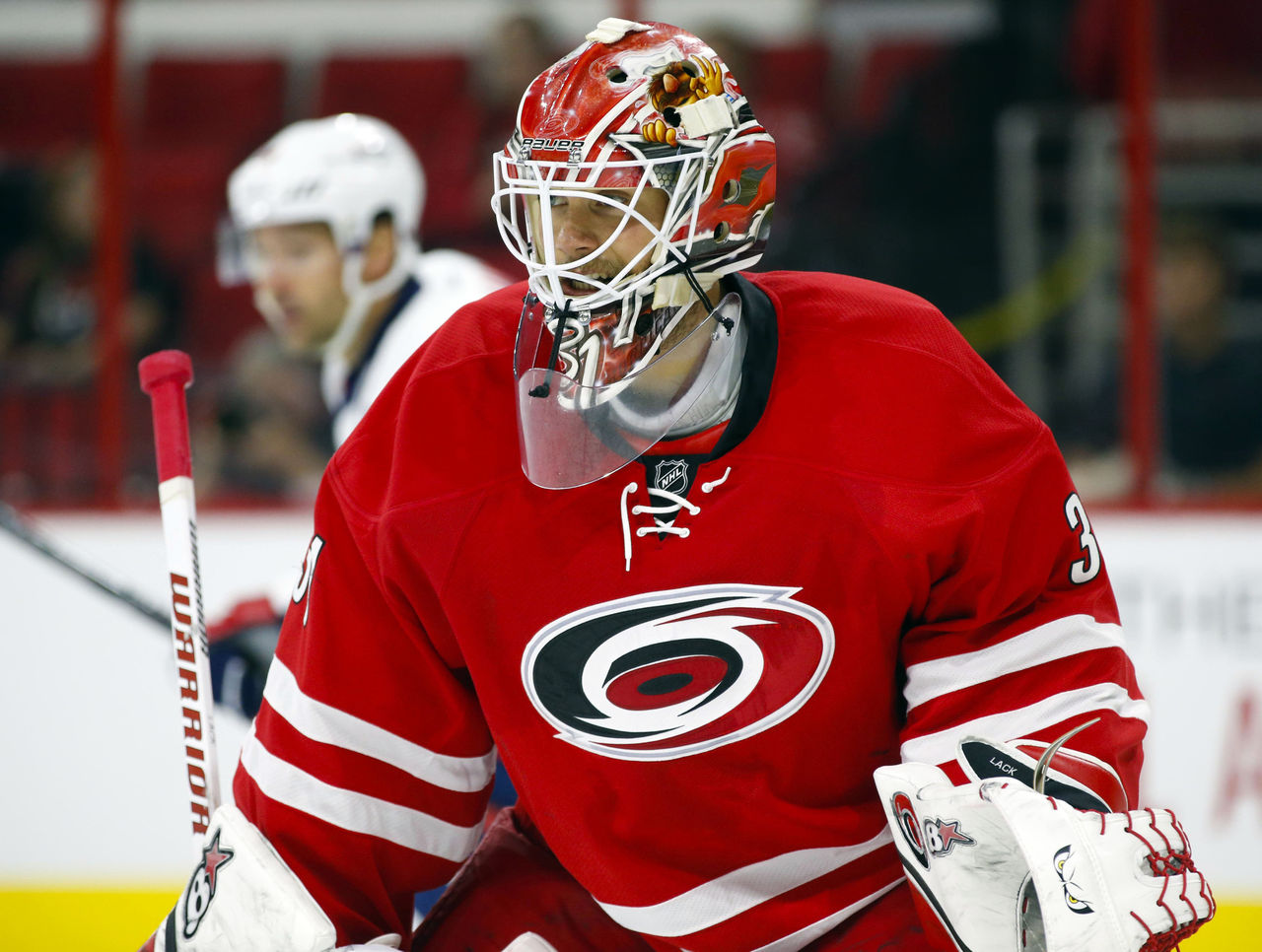 24. Vancouver Canucks ▼
(Last Week: 23)
If Bo Horvat is available in your fantasy league, do yourself a favor and snatch him up. He's totaled 50 percent of his offense this season in the last eight games and is the team's top center in the absence of Henrik Sedin.
25. Buffalo Sabres ▲
(Last Week: 26)
The Calder race isn't a fair fight. While Panarin has Kane, Jack Eichel (lately) has Phil Varone and his eight career points.
26. Winnipeg Jets ▲
(Last Week: 28)
The prioritizing of Andrew Ladd over Dustin Byfuglien in contract negotiations always seemed backward. There are many Ladds, few Byfugliens.
27. Calgary Flames
(Last Week: 27)
Michael Frolik leads the Flames in quite a handful of even-strength production rates, which just doesn't seem right.
28. Toronto Maple Leafs ▼
(Last Week: 25)
It happened, but Roman Polak and Matt Hunwick scoring in the same game - a win - is still less believable than the James van Riemsdyk trade scam.
29. Edmonton Oilers
(Last Week: 29)
Win three games, lose a top-six center. And so the story goes.
30. Columbus Blue Jackets
(Last Week: 30)
Accountability, baby.
Comments
✕
NHL Power Rankings: Lightning striking while it's hot
  Got something to say? Leave a comment below!