NHL Power Rankings: Rangers dethrone Canadiens, Oilers drop to 28
Adam Hunger-USA TODAY Sports
Presented by

For the first time this season, the Montreal Canadiens aren't No. 1. Meanwhile, the Edmonton Oilers are close to claiming what is rightfully theirs: last place. The Arizona Coyotes drop, the San Jose Sharks leap, and the Anaheim Ducks and Florida Panthers are going in opposite directions.
1. New York Rangers ▲
(Last Week: 2)
PDOs don't get much higher than the Rangers' 106.6. But a nine-game winning streak - in which they've outscored the opposition 33-13 - is a nine-game winning steak. New York's plus-25 goal differential now rivals Montreal's - and the Rangers have allowed 10 fewer goals. Enjoy it while it lasts.
2. Montreal Canadiens ▼
(Last Week: 1)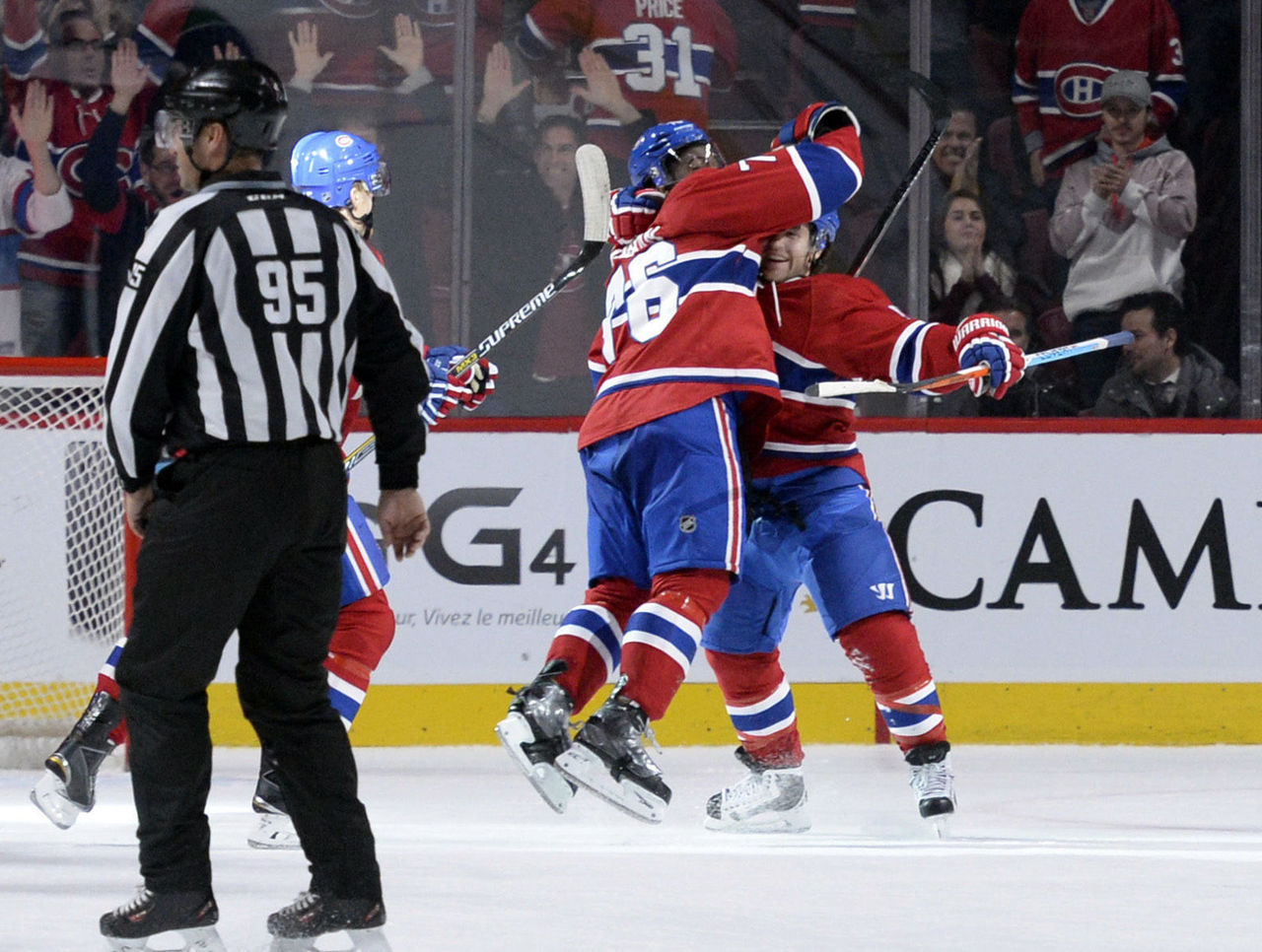 Impressive comeback against Vancouver. How about Tomas Fleischmann? Also, watching P.K. Subban in 3-on-3 overtime is one of hockey's great joys.
3. Dallas Stars ▲
(Last Week: 4)
John Klingberg was drafted 131st overall in the fifth round in 2010. He was a forward until he was 15 - can you tell? And "The Ghost of Gothenburg" is an amazing nickname.
4. Nashville Predators ▲
(Last Week: 6)
The Predators scored seven goals in a game. Again. They've done it twice this season, and Filip Forsberg didn't score in either one. He's got only two goals.
5. Washington Capitals
(Last Week: 5)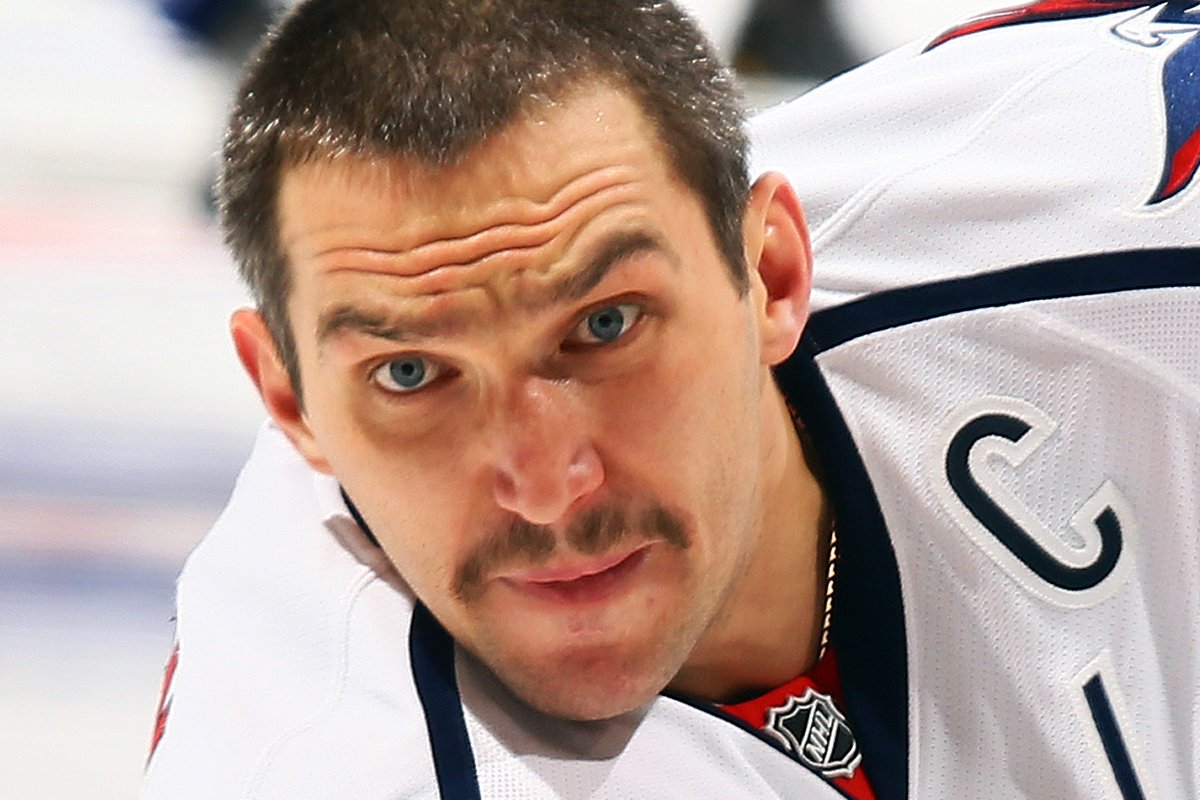 (Courtesy: @SauceHockey)
This is the Capitals team in the Alex Ovechkin era with the best shot at a Stanley Cup.
6. Los Angeles Kings ▲
(Last Week: 9)
Possession monsters and, in turn, a Western Conference-low 38 goals against.
7. St. Louis Blues ▼
(Last Week: 3)
After stopping 96 of 97 shots (.989) during a three-game winning streak, Jake Allen allowed eight goals on his next 49 shots (.836). Goalies, man.
8. Pittsburgh Penguins ▼
(Last Week: 7)
Sidney Crosby was weighing Phil Kessel down. And what a goal by Evgeni Malkin. The Penguins are fascinating.
9. Minnesota Wild ▼
(Last Week: 8)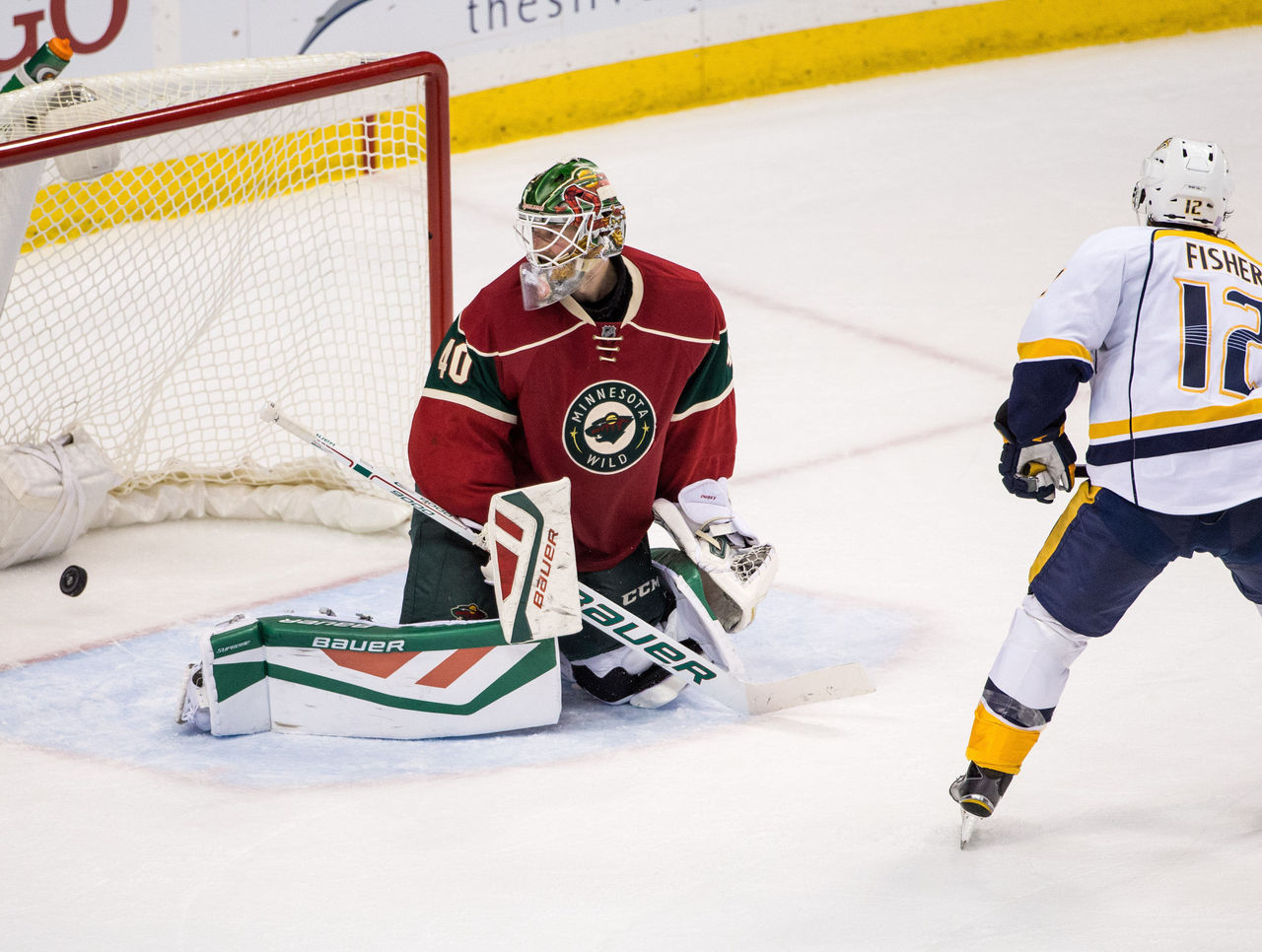 Devan Dubnyk has a .907 save percentage. We're almost a quarter into the season. You should be worried.
10. New York Islanders ▲
(Last Week: 11)
Four of the NHL's top five save percentages belong to Eastern Conference teams, and the Islanders are one of them. They're fifth at .923.
11. Chicago Blackhawks ▲
(Last Week: 15)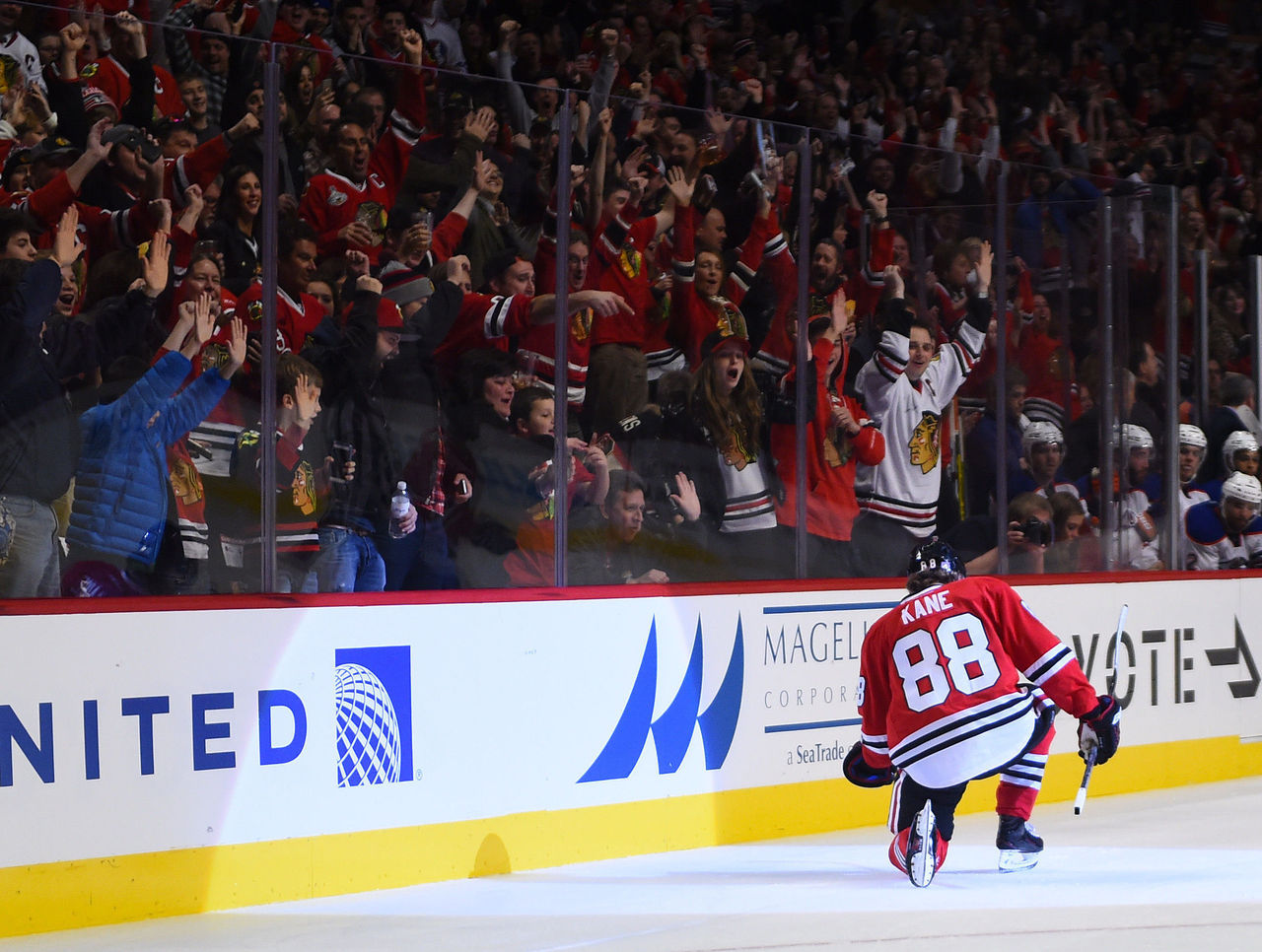 Patrick Kane is a machine. And Artemi Panarin is the rookie of the year.
12. New Jersey Devils ▲
(Last Week: 14)
The Devils' rankings so far: 28th, 27th, 24th, 19th, 14th, and now 12th. And Lee Stempniak's one-year, $850,000 contract is working out quite nicely.
13. Vancouver Canucks ▼
(Last Week: 10)
You watch the Sedins give instructions to Ben Hutton before a faceoff in overtime and think maybe keeping the kids in the NHL was the right decision.
14. Ottawa Senators ▲
(Last Week: 19)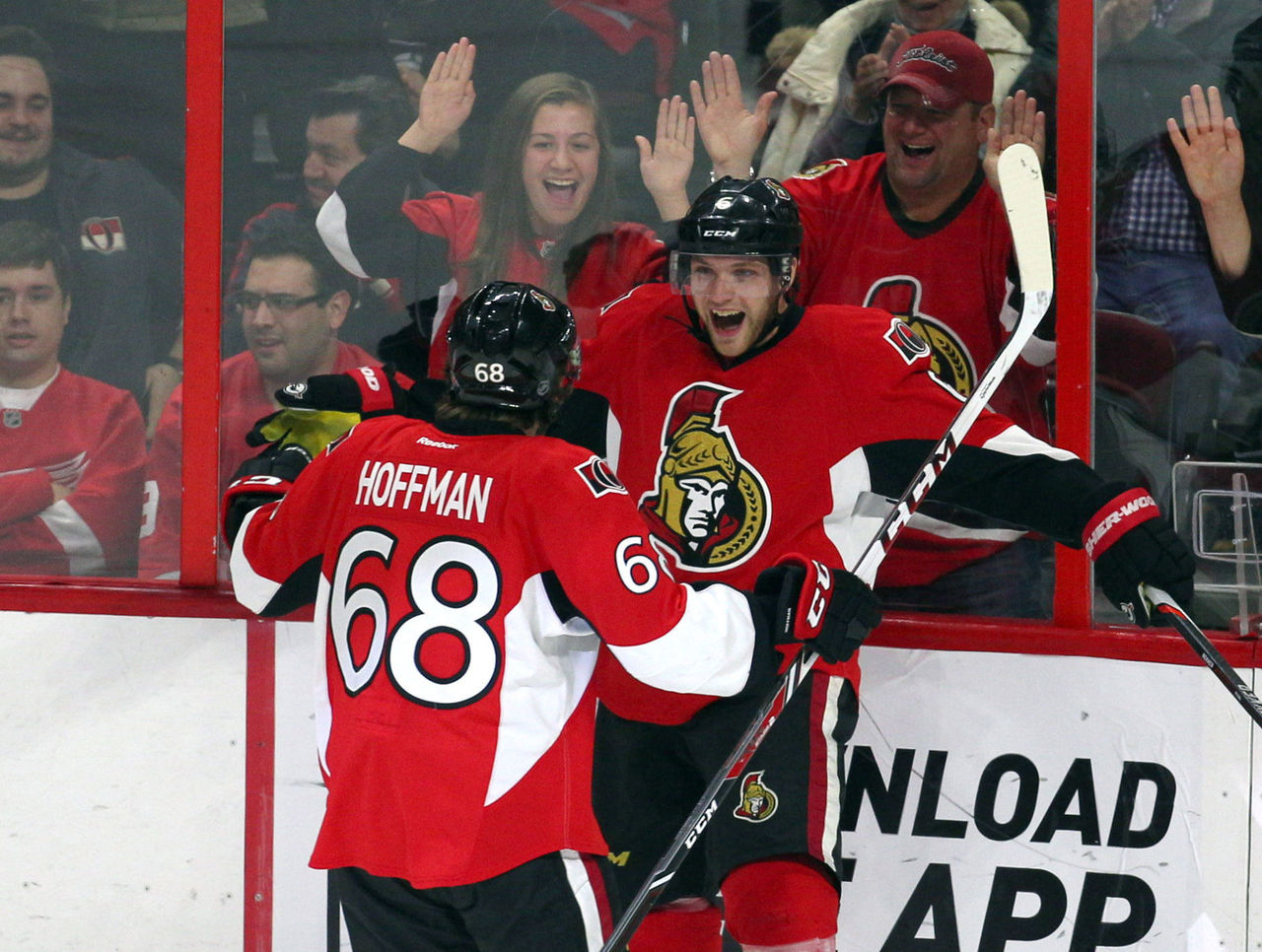 Bobby Ryan has awoken.
15. San Jose Sharks ▲
(Last Week: 23)
Patrick Marleau has been remarkably durable over his career. He's a point away from 1,000, all in a Sharks uniform.
16. Detroit Red Wings ▼
(Last Week: 13)
No points in three games for Pavel Datsyuk. He had only one such stretch last season.
17. Florida Panthers ▲
(Last Week: 22)
Roberto Luongo is 36 and has a .926 save percentage. He's one of the greatest goalies of all time.
18. Arizona Coyotes ▼
(Last Week: 12)
Mike Smith remains an issue. A big one.
19. Boston Bruins ▼
(Last Week: 18)
A 70.8 percent penalty-killing rate will railroad your season.
20. Tampa Bay Lightning ▲
(Last Week: 21)
The Lightning's next 10 games are against the Rangers, Ducks, Kings, Capitals, Islanders, Ducks, Kings, and Senators. Those are all playoff teams, save for Anaheim, which should be one. It's do-or-die time in Tampa Bay.
21. Winnipeg Jets ▼
(Last Week: 16)
Feeling low about that six-game losing streak? Here:
22. Anaheim Ducks ▼
(Last Week: 17)
Ryan Getzlaf still hasn't scored on a goalie.
23. Toronto Maple Leafs ▲
(Last Week: 26)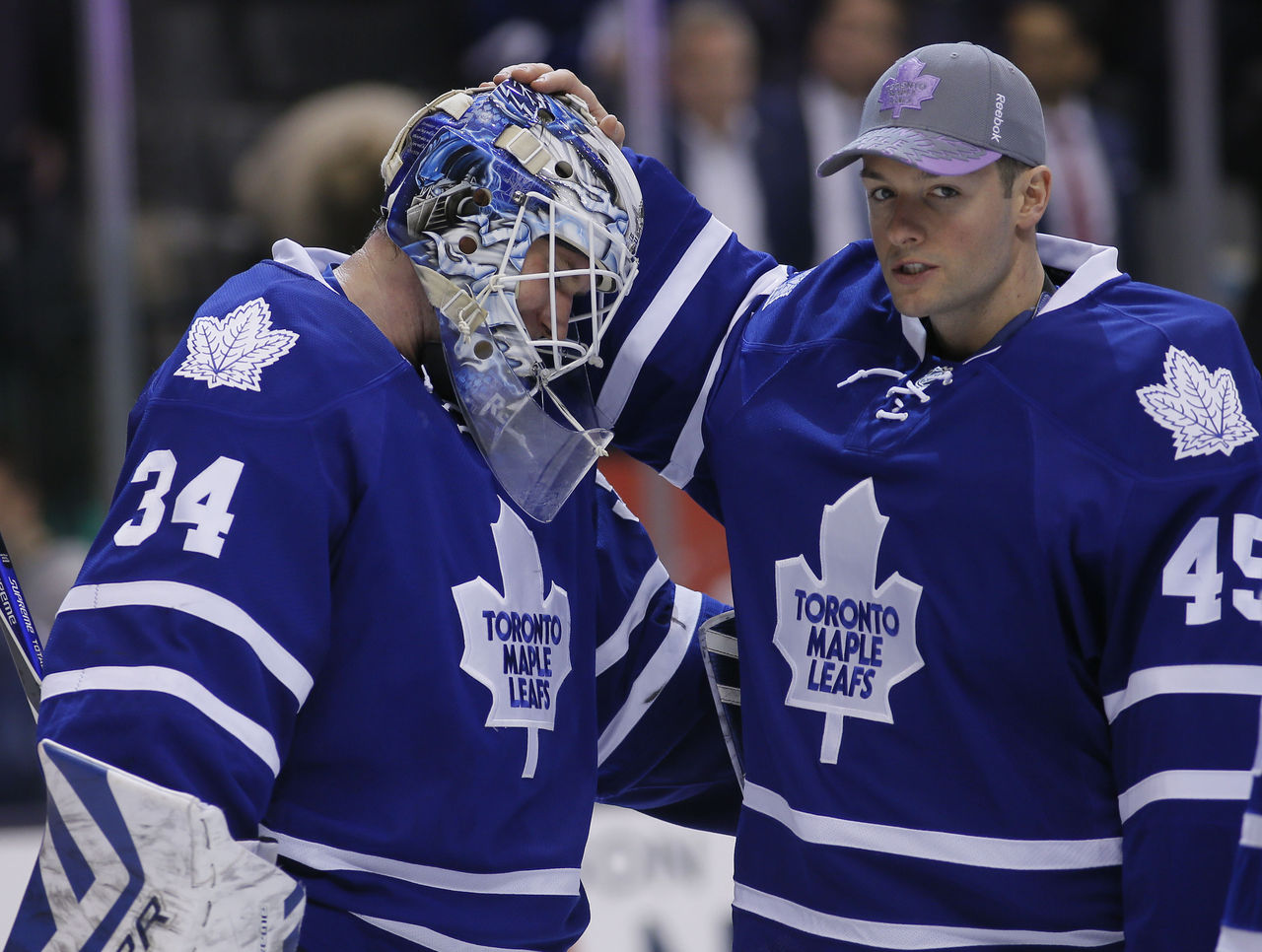 Who wants P.A. Parenteau? What about Tyler Bozak? Are you interested in Joffrey Lupul? Here's what we know: Mike Babcock is a genius. And James Reimer is the No. 1.
24. Buffalo Sabres ▼
(Last Week: 20)
As Craig Custance pointed out, the Sabres have 11 picks in the coming draft, including three in the third round. They're four points out of a playoff spot.
25. Columbus Blue Jackets ▲
(Last Week: 29)
Three wins in a row, and 7-5 under John Tortorella.
26. Colorado Avalanche ▲
(Last Week: 27)
At least Nathan MacKinnon is back. And watching Patrick Roy win in Montreal was special.
27. Calgary Flames ▲
(Last Week: 28)
Minus-20 at 5-on-5, worst in the league.
28. Edmonton Oilers ▼
(Last Week: 25)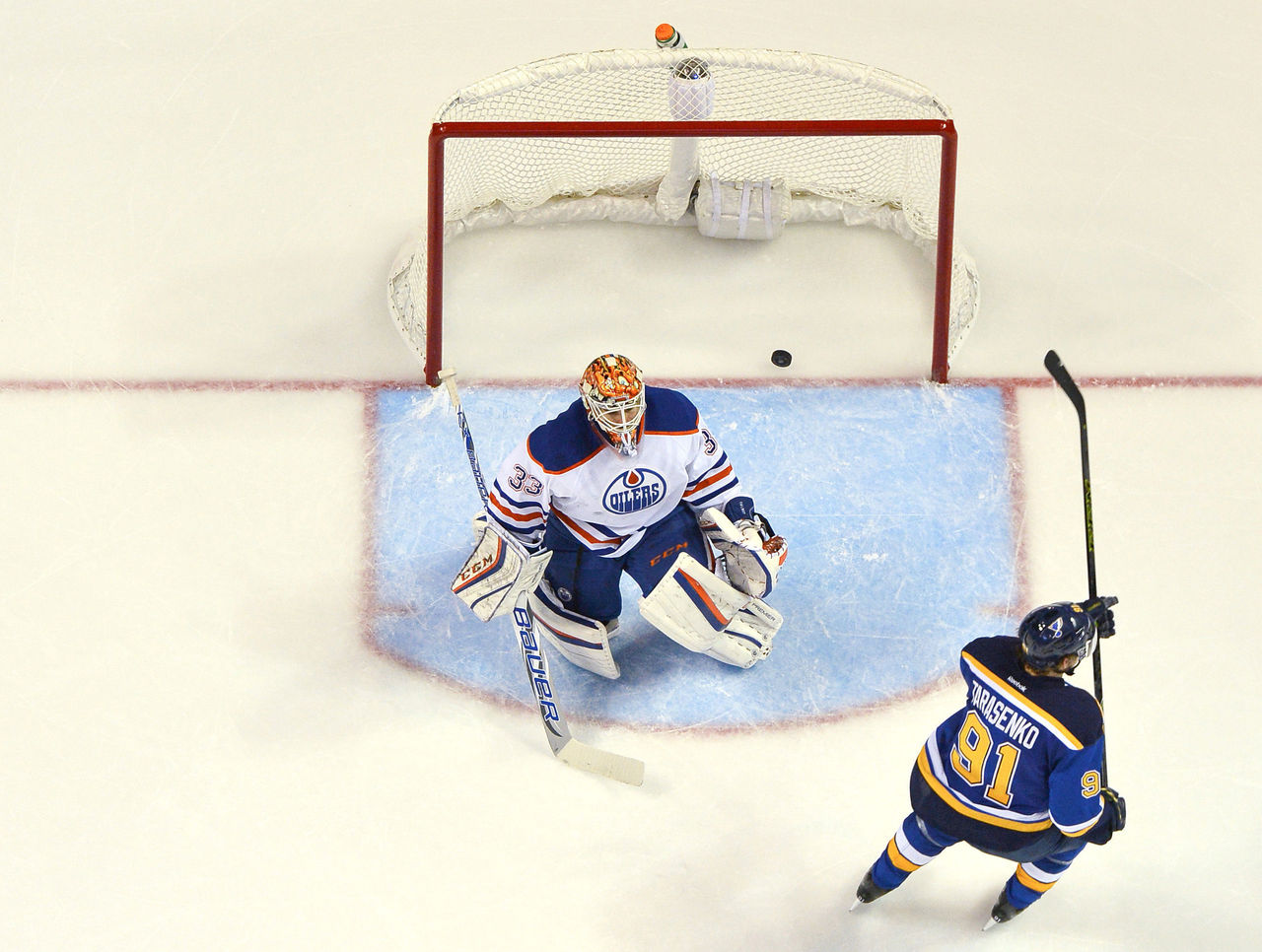 Cam Talbot has a .890 save percentage. He's officially an Oiler.
29. Philadelphia Flyers ▲
(Last Week: 30)
Not last. That's something.
30. Carolina Hurricanes ▼
(Last Week: 24)
Second-best Corsi in the league, and a 94.1 PDO, which ranks last in the NHL. Hockey is unfair.
Comments
✕
NHL Power Rankings: Rangers dethrone Canadiens, Oilers drop to 28
  Got something to say? Leave a comment below!