The NHL Redux: Inside the Predators' ascendant blue line
Harry How / Getty Images Sport / Getty
Presented by

Six foul, lumber-wielding Neanderthals slavering at the opposition in blood-soaked sweaters worn over heavy armor.
Oh, how times have changed.
Defense, in the NHL, has advanced more than just a little bit. No longer are teams deploying thugs in oversized shin pads to defend the zone with intimidation before skill. Rosters, at least the successful ones, are built around those rare pillars who can neutralize talent with talent, exit the zone as quickly as it was gained, and turn protection into a quick-strike attack.
No team is more representative of the barbaric-to-balletic movement than the Nashville Predators, who have wisely focused their dollars on defense in designing perhaps the most talented, efficient, and yet still up-and-coming unit in the NHL.
But as Predators assistant coach Phil Housley explains - and surely Cody Franson can attest - building a defense is not about bringing in bodies blind. A truly dominant D performs in harmony, within a structured system, as one.
"I think it's the guys that you play with ... it's the players around you who shape the player you are," Housley told theScore.
That reverberates for the Predators, who in addition to having a Hall of Famer on the bench, have two legitimate Norris Trophy candidates as bell cows.
Everyone's well aware of Shea Weber. He has some of that old-school nasty, and a shot that has prompted netting to be strung just a little tighter. But the prize, in terms of what separates Nashville from other successful units, is Roman Josi and his equally elite and congruous skill set that plays off Weber's beautifully.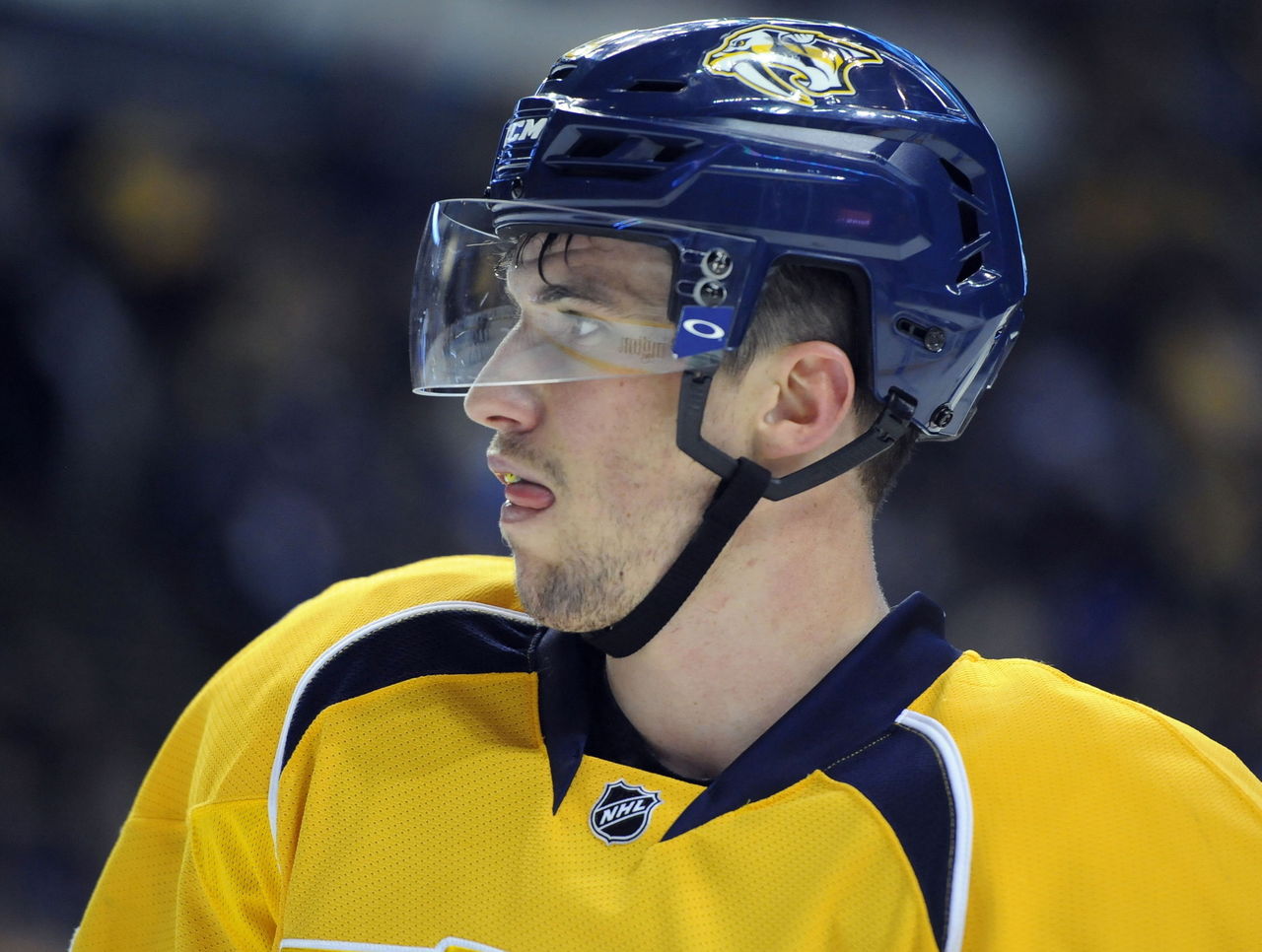 "If you don't know about him, then you don't watch enough hockey," Weber told theScore. "He's a great player, and I think everyone realized that last year if they hadn't the year before."
Added Housley, "(It's) his skating ability - he can control the game back there, whether it's breaking out of the zone or playing defensively, or jumping into the play or leading the rush. He's an incredible asset to have - somebody who can jump and has a plan before he enters the offensive zone. He's made huge strides the last couple of the years."
But even with Weber and Josi, the Predators are just two seasons removed from, almost inexplicably now, owning some of the worst team statistics with the same unrefined personnel that feasted last season.
Nashville allowed 171 goals at even strength in the final year under long-time bench boss Barry Trotz - a figure that ranked fourth worst in the league and just seven tallies shy of the last-place Edmonton Oilers.
Now with a full season playing in Peter Laviolette's run-and-gun scheme (and with a healthy Pekka Rinne), the Predators enter this upcoming campaign having literally flipped the table, finishing with the fourth-fewest goals allowed at 5-on-5 last season - just four off the league's best.
The unleashing, and perhaps more importantly, the encouragement Laviolette offered his defense to join, nay, lead the rush, had a profound impact on the entire unit. But especially on sophomore Seth Jones, who's equal parts Weber and Josi, and a player the Predators' defensive-minded brass had at the top of their 2013 prospect rankings before he slipped into their arms at No. 4.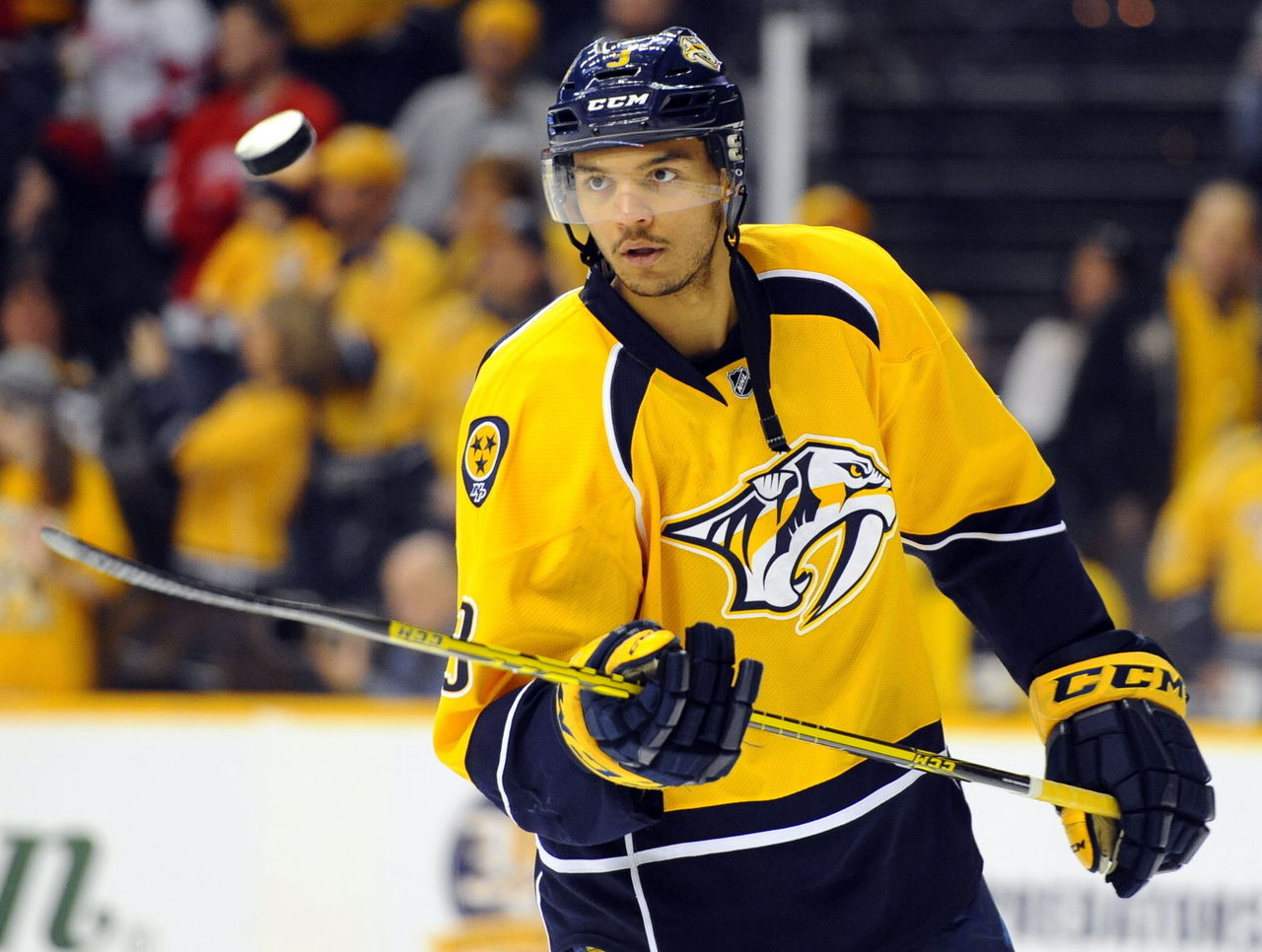 "He gives you the green light, but also makes sure you're responsible defensively first, and picking your spots (better). You just have to be smart with your decision making, and if you do that, he'll allow you to have a lot of leeway," Jones said.
If there was a knock against the Predators last season, who filled out what was primarily a five-man rotation with young rovers Ryan Ellis and Mattias Ekholm, it was a lack of physicality and an often permeable penalty kill.
Enter Barret Jackman.
The bulletproof own-zone workhorse was brought aboard over the summer after 13 seasons with the St. Louis Blues to steady the kill and balance the forces at the bottom of the rotation.
"I'm gonna be the defensive guy to count on, whether I'm playing with (Jones) or one of the other offensive guys that like to jump into the rush," Jackman said. "I'll just supply a little stability and comfort for those guys to do their job."
So do the Predators own the best defense in the NHL? Maybe. Perhaps the most cost-efficient? Probably a safer bet.
But one thing for certain is that there isn't an organization that's pledged more resources to the back end than the Predators, who seem capable of only going as far as the six stalwarts can take them.
It's a strategy that can be contested, sure, but one that won't spark much disagreement from around the league.
Because better than half of the multi-year contracts signed this offseason in excess of $5 million (or in other words, at least $1 million more than Josi will earn through 2020) were awarded to defensemen, many of whom would be quite fortunate to be mentioned in the same breath as those on the Predators' blue line.
Comments
✕
The NHL Redux: Inside the Predators' ascendant blue line
  Got something to say? Leave a comment below!