NHL Power Rankings: Final Grade Edition - Penguins staggering to the finish
James Guillory / USA TODAY Sports
There's no bell curve here. 
With all things considered, here are the final grades for the class of 2014-15:
1) New York Rangers (Last Week: 1)
Final Grade: A+
The cupboards are bare. The Rangers are all-in. As a fan, what more could you possibly want? Don't get it confused, though: this isn't do-or-die. 
New York is set up to contend for a long, long time.
2) St. Louis Blues (Last Week: 4)
Final Grade: B+
Why should we believe it'll be different this time around? The make-up is the same, similar questions remain in goal. What is it?
They're gonna have to show us.
3) Minnesota Wild (Last Week: 2)
Final Grade: A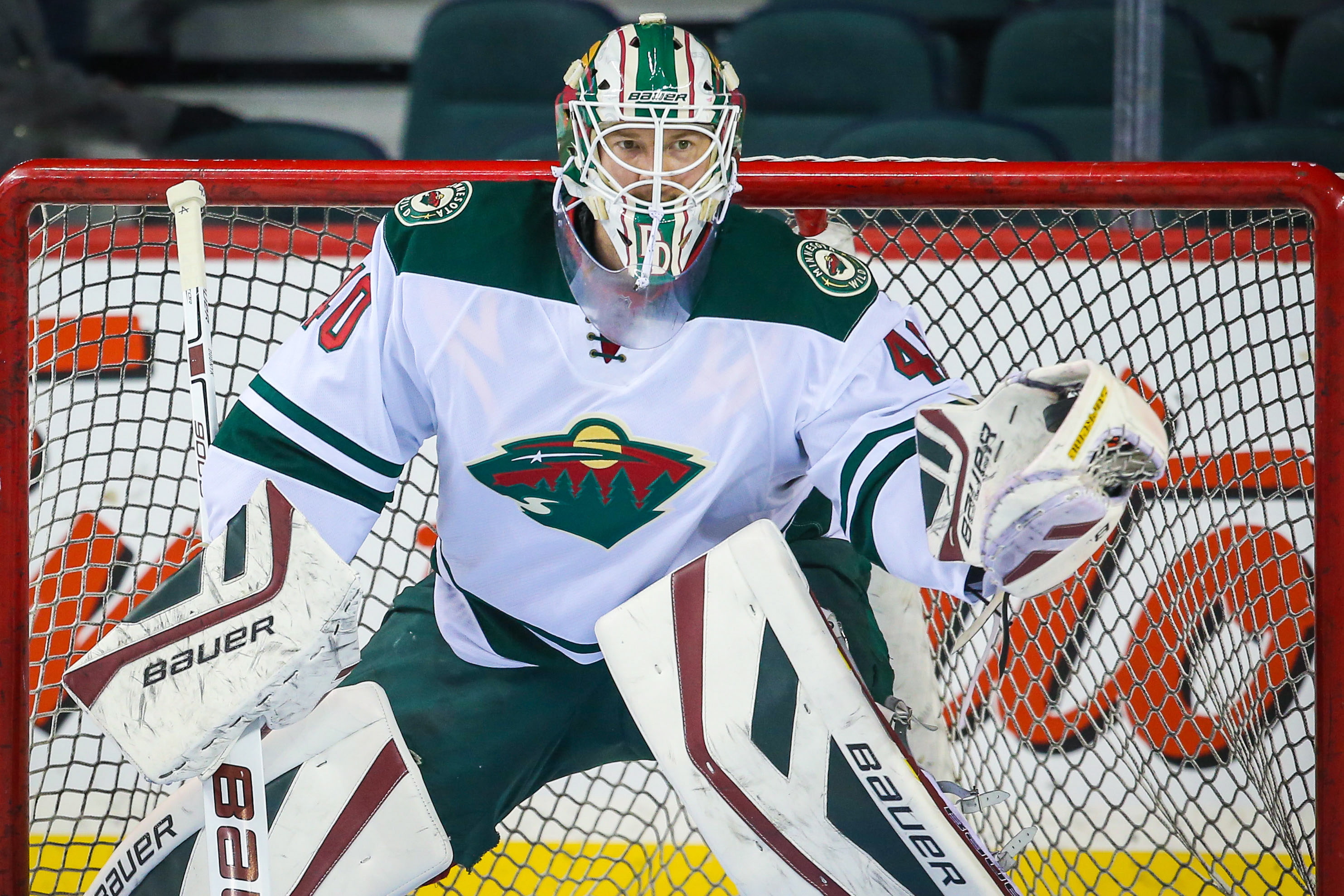 It's not about how you start or what infectious viral diseases a team can overcome, it's about the finish.
And the Wild are finishing the season riding a Vezina Trophy contender they found in the bargain bin.
4) Tampa Bay Lightning (Last Week: 3)
Final Grade: A-
When your second-best line features Steven Stamkos, you oughta be in fairly decent shape heading into the postseason. 
It's going to be put-up or shut-up, though, because the Lightning have won 150 regular season games since their last playoff win. 
5) Chicago Blackhawks (Last Week: 5)
Final Grade: B-
OK - one bell curve. The Blackhawks get their own distribution. 
Another 100-point season, great, but a second-straight third-place finish in the Central? That's not good enough.
6) Anaheim Ducks (Last Week: 6) 
Final Grade: B
Anaheim has hovered near the top of the summit for the entire season despite conceding more goals than any team in contention for a postseason position.
That just screams first-round upset. 
7) Nashville Predators (Last Week: 7)
Final Grade: A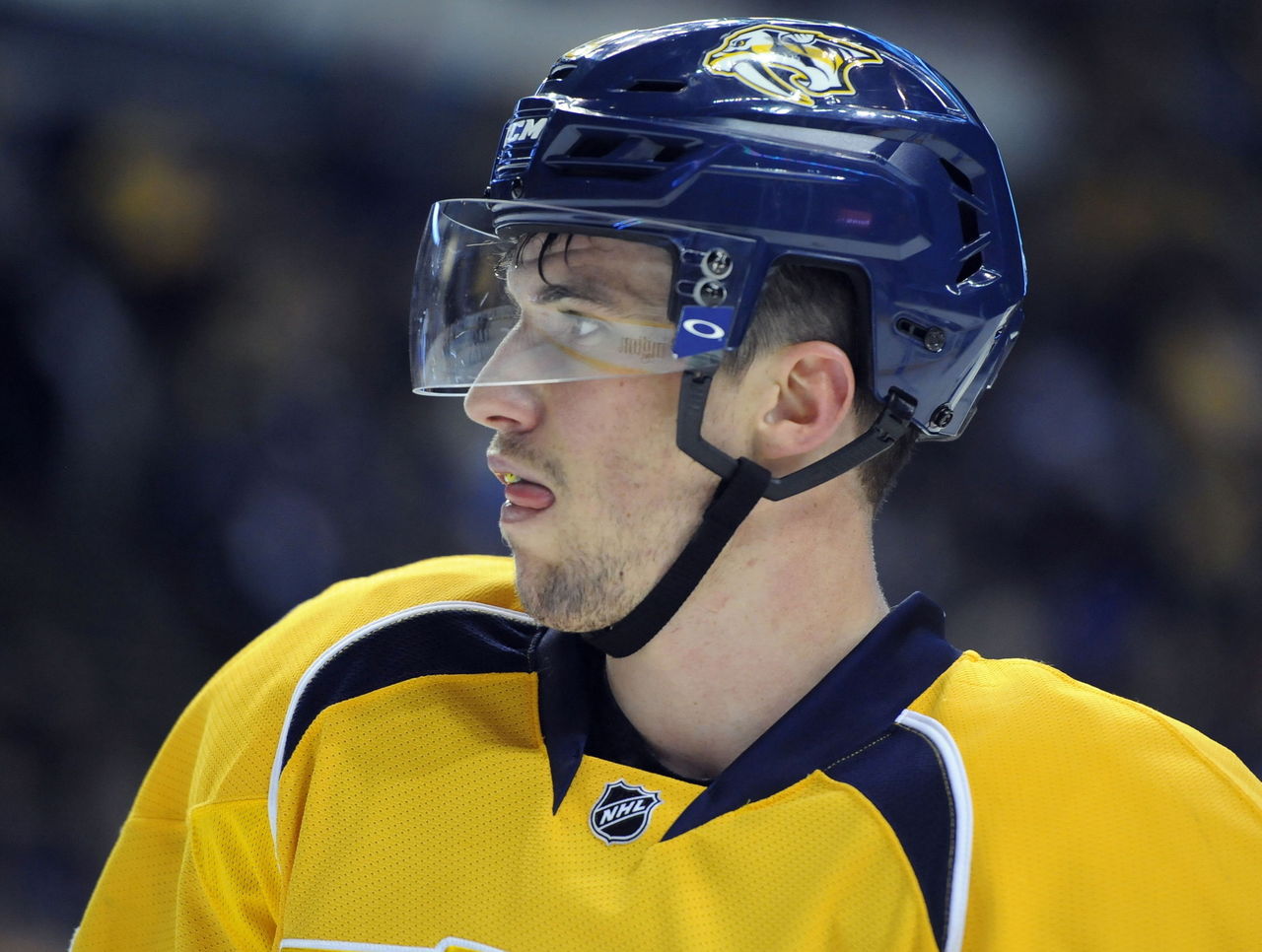 Nashville has seen a world-class goaltender bounce back from a career-threatening health scare. They took on a coach out of work far too long, who has effectively implemented an exciting brand. And, they boast the top defensive pairing in the league and a rookie scorer who will be in Vegas to the see the Calder Trophy handed out. 
There's just so much to celebrate.
8) Montreal Canadiens (Last Week: 8) 
Final Grade: B+
Carey Price is the best player in the NHL. Max Pacioretty and P.K. Subban, you can probably slot them in the top 35. 
It's a steep drop-off from there. Will that matter?
9) Washington Capitals (Last Week: 13) 
Final Grade: A-
Alex Ovechkin has met his match.
Barry Trotz has struck a chord with his superstar and a group relatively unchanged since Ovechkin took up office in Washington. They're as balanced and dangerous a team as any in the East.
10) New York Islanders (Last Week: 9)
Final Grade: B+
The Islanders were winning games, smashing records and just rocking the old barn for the first few months of the season, but cracks in the foundation are now showing on the ice, too.
They have won just five of their 15 games since late February. 
11) Vancouver Canucks (Last Week: 11)
Final Grade: A-
We didn't know who the Canucks were when the season began, and we still have absolutely no clue. But we do know they're headed back to the postseason and that they like Wille Desjardins a hell of a lot more than John Tortorella. 
12) Boston Bruins (Last Week: 16)
Final Grade: C
The Bruins are a stubborn bunch.  
But over the last month, that's been a positive trait. No longer mourning the loss of Johnny Boychuk or openly protesting the shootout, the Bruins' championship mettle has shone through. They have tallied two five-game winning streaks, and have somehow played themselves in the Division's top three.
13) Los Angeles Kings (Last Week: 15)
Final Grade: C-
Winning out is the only way the Kings ensure an opportunity to defend their crown.
It's crazy, but for the most part, they've played pretty damn good hockey, too. But in this league, It's so much harder to make up ground than to give it up. Pedigree is irrelevant. 
14) Winnipeg Jets (Last Week: 14)
Final Grade: A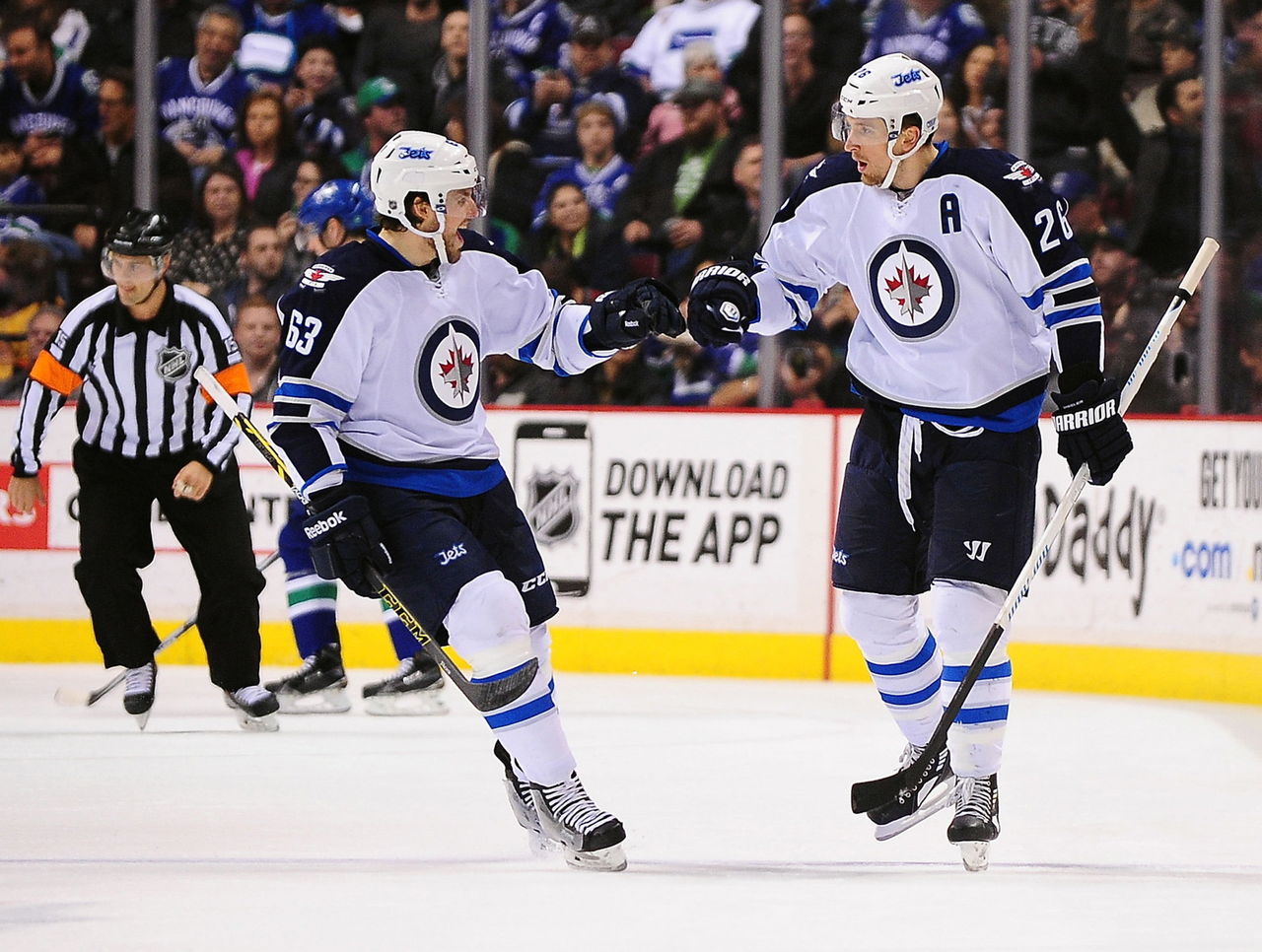 On the ice and in the boardroom it's been a resounding and unexpected success for the Jets. 
They were supposed to sit on their hands, vying for lottery seating. Instead, they made the season's biggest splash and could be the most-feared playoff opponent league-wide.
15) Detroit Red Wings (Last Week: 12)
Final Grade: D+
How would Mike Babcock react to missing the playoffs? We can only assume adversely. The Red Wings' final three games could have a profound effect on the team as we know them. 
16) Ottawa Senators (Last Week: 18)
Final Grade: A-
The Senators may fall short, which in the end, is ultimately fine. They have treated their fans to two months of the closest thing to playoff hockey.
But man, it'll hurt if it's the Maple Leafs that soil this whole thing.
17) Calgary Flames (Last Week: 17)
Final Grade: A+
The Flames were supposed to stink. They smell gorgeous. 
It turns out every last one of those third period comebacks was needed, as the Flames have just barely held onto their own fate into the final week, but the most impressive thing is their work on the road. 
They are 18-9-1 in games played on road trips five games or longer. Unreal.
18) Columbus Blue Jackets (Last Week: 22)
Final Grade: B+
Riding the longest win streak of the season league-wide, the Blue Jackets have answered their 500 some-odd man games lost with applaudable resolve. 
It would be an A, but, you know, David Clarkson.
19) Pittsburgh Penguins (Last Week: 10) 
Final Grade: D-/F
It's simple. If the Penguins miss the postseason, it's as resounding a failure as we can possibly imagine. 
I understand there have been injuries, but this team has won in regulation in less than one third of their last 46 games. There aren't excuses for that.
20) Dallas Stars (Last Week: 19)
Final Grade: C-
You have to wonder if Jim Nill was far too quickly anointed.
His liberal summer spending has been proven misguided, because for the price of $42 million, Jason Spezza and Ales Hemsky have only contributed to the Stars taking a major step back.
21) Florida Panthers (Last Week: 20)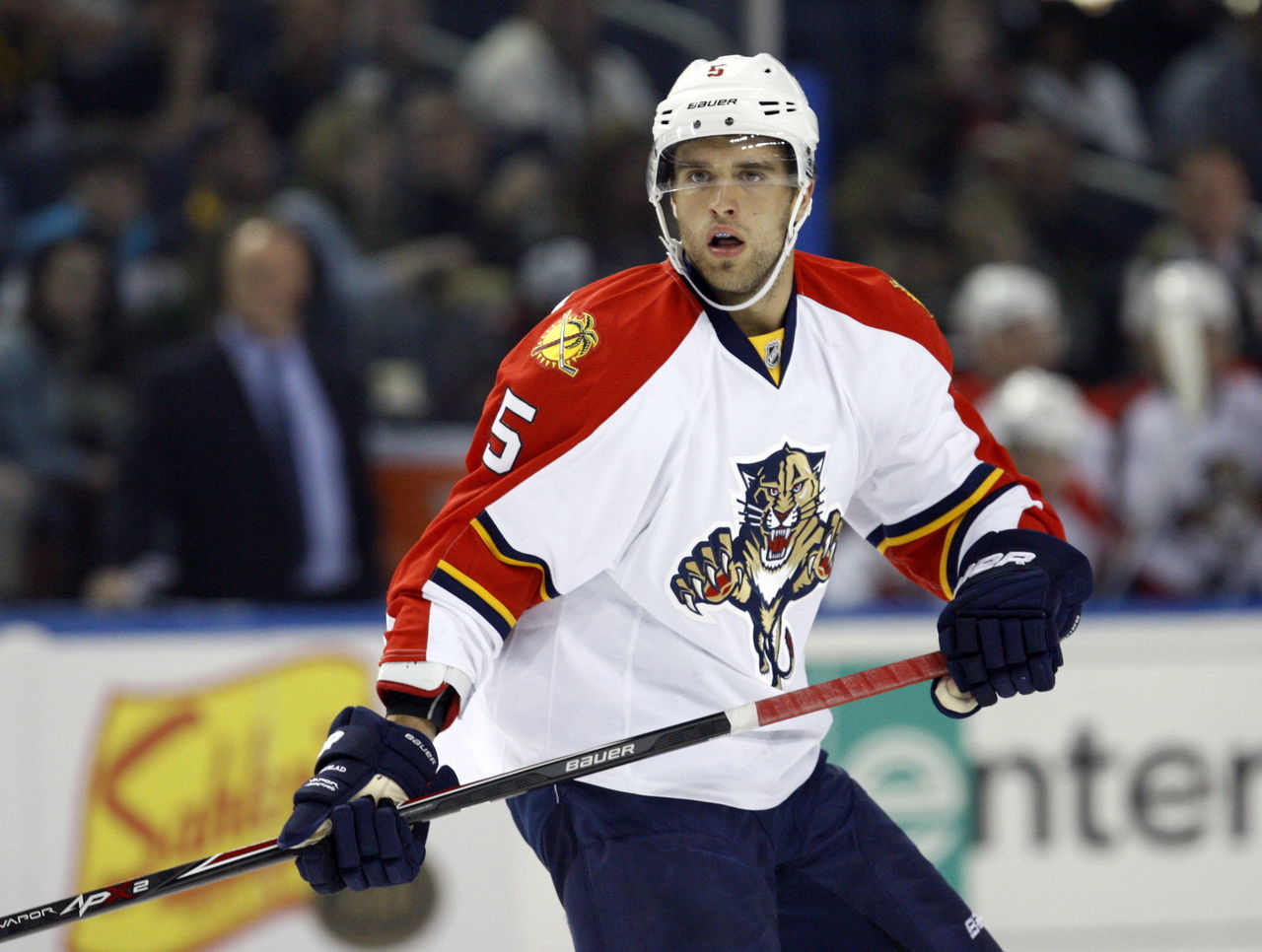 Final Grade: B+
They fell short, but the Aaron Ekblads, Jaromir Jagrs and Roberto Luongos must have made it pretty cool to be a Panthers fan again.  
22) San Jose Sharks (Last Week: 23)
Final Grade: F
We expected regression, not apathy. 
23) Colorado Avalanche (Last Week: 21)
Final Grade: C-
It's a bad look, adding to the roster in the offseason only to drop ten spots in the conference. But the optics are worse than reality. 
With 84 points, the No. 12 Avalanche are closer to first in the West than 13.
24) Philadelphia Flyers (Last Week: 25)
Final Grade: D+
Suddenly, the problem seems to be everything but goaltending. Weird.
25) New Jersey Devils (Last Week: 24)
Final Grade: D-
Like a Bruins team without that championship mettle, the Devils just can't get past themselves. They, too, have a Vezina-calibre goaltender, whose played meaningless games all season long.
26) Edmonton Oilers (Last Week: 27)
Final Grade: D
It's just same old, same old. Suspect defense. Zero goaltending and stalled development up front.
Jordan Eberle and Ryan Nugent-Hopkins stave off the F, though. They've been playing beautiful music over the last couple months. 
27) Carolina Hurricanes (Last Week 26)
Final Grade: N/A
Wait, the Hurricanes had a season? Let us know what happened.
28) Toronto Maple Leafs (Last Week: 27)
Final Grade: D
The Maple Leafs receive a passing grade for recognizing the writing on the wall and acting on it. That's about as complimentary as I can be.
29) Arizona Coyotes (Last Week: 29)
Final Grade: A-
Since they strapped into that slow-moving, indestructible war vehicle, they've done it better than anyone else. It's as simple as that.
30 Buffalo Sabres (Last Week: 30)
Final Grade: B+
The Sabres will be one of only a few teams to accomplish exactly what they set out to do. Unfortunately, that carries no guarantees.
Comments
✕
NHL Power Rankings: Final Grade Edition - Penguins staggering to the finish
  Got something to say? Leave a comment below!