3 other young stars who would benefit from a change of scenery
Evander Kane never seemed to fit with the Winnipeg Jets. The problem was apparent off the ice, where everything he did courted some sort of controversy, but it was also evident in his on-ice performance, which suffered amid all the distractions.
Kane was drafted fourth overall in 2009 and had a 30-goal season in 2011-12, after which his production declined. A fresh start with the Buffalo Sabres should allow the 23-year-old a second chance to become one of the league's elite snipers.
Now that Kane's found a new home, it's worth considering other young players who might need a change of scenery to revive their still-promising careers.
Here are three former top-10 picks who'd benefit from a trade:
Nail Yakupov, Oilers (2012: 1st overall)
A first-overall pick isn't normally the subject of trade rumors before his entry-level contract expires, but that's the lonely road Nail Yakupov has traveled since becoming a member of the Edmonton Oilers.
Yakupov tallied 17 goals and 31 points as a rookie in the 2012-13 lockout-shortened campaign, but local media focused on Yakupov's excessive celebrations, not his potential. Yakupov's declining production in subsequent seasons only fueled the stereotype of him as another selfish, enigmatic Russian.
Derek Roy's arrival is helping Yakupov mature, but he only has six goals and 15 points in 55 games while averaging fewer than 15 minutes time on ice. The 21-year-old deserves an opportunity to play sheltered scoring-line minutes to develop his elite talent.
Adam Larsson, Devils (2011: 4th overall)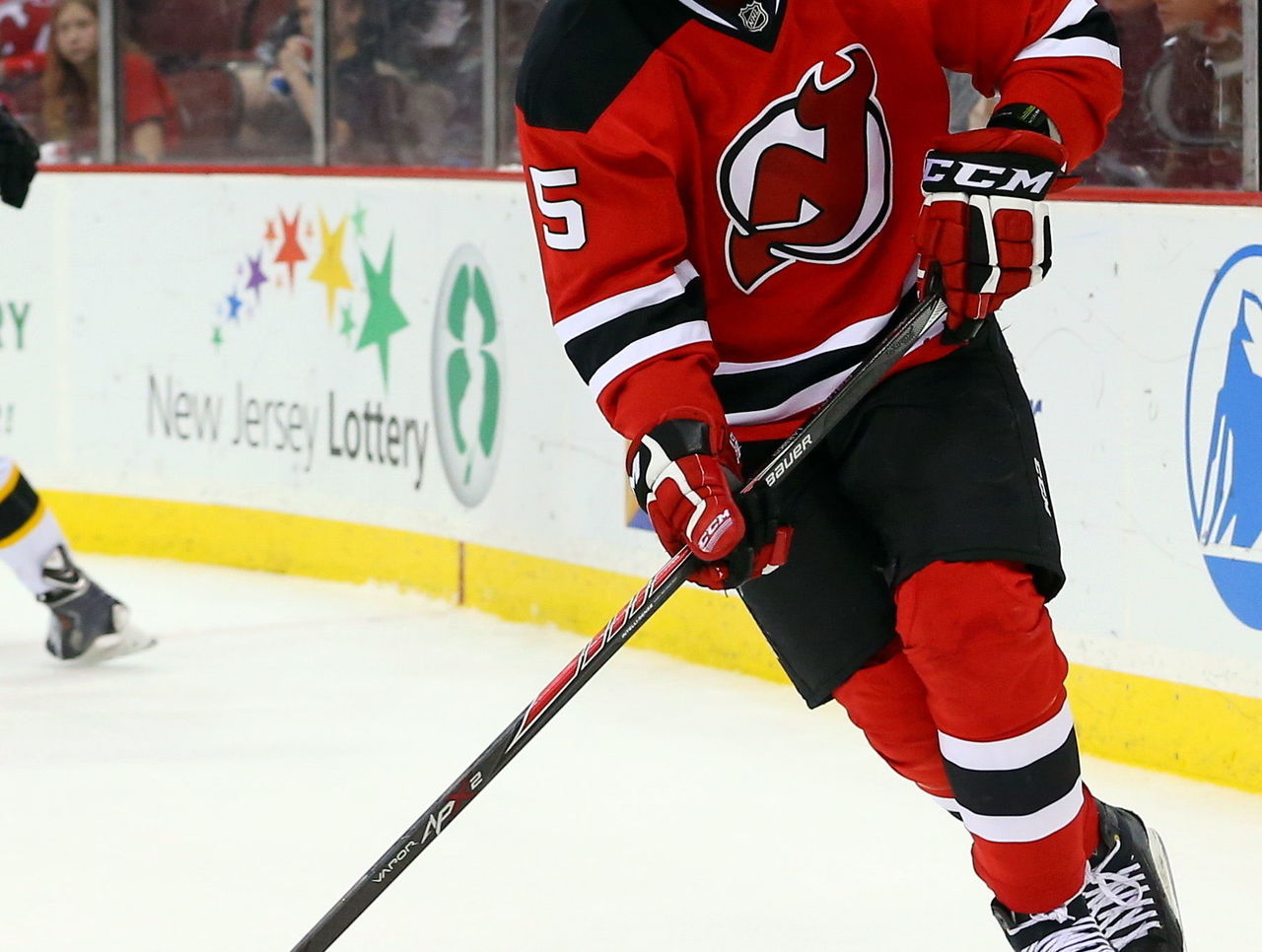 "This will be the steal of the draft," analyst Pierre McGuire declared after the New Jersey Devils selected Adam Larsson fourth overall in 2011, and he wasn't alone. Scouts were high on the Swedish blue-liner's upside at both ends of the ice, but Larsson has yet to fulfill that potential in four NHL seasons.
Larsson averaged 20:37 time on ice over 65 games as a rookie. Then he spent the next two seasons bouncing between New Jersey and its AHL affiliate in Albany, unable to secure a permanent roster spot with his inconsistent play under coach Peter DeBoer, who was fired in December.
Larsson has apparently turned a corner under new leadership, scoring eight of his 12 points in the last 14 games. New Jersey is unlikely to part with Larsson, who's only 22. But if a new coach can improve his play this much, it's hard not to imagine what he'd look like on a new team.
Mikkel Boedker, Coyotes (2008: 8th overall)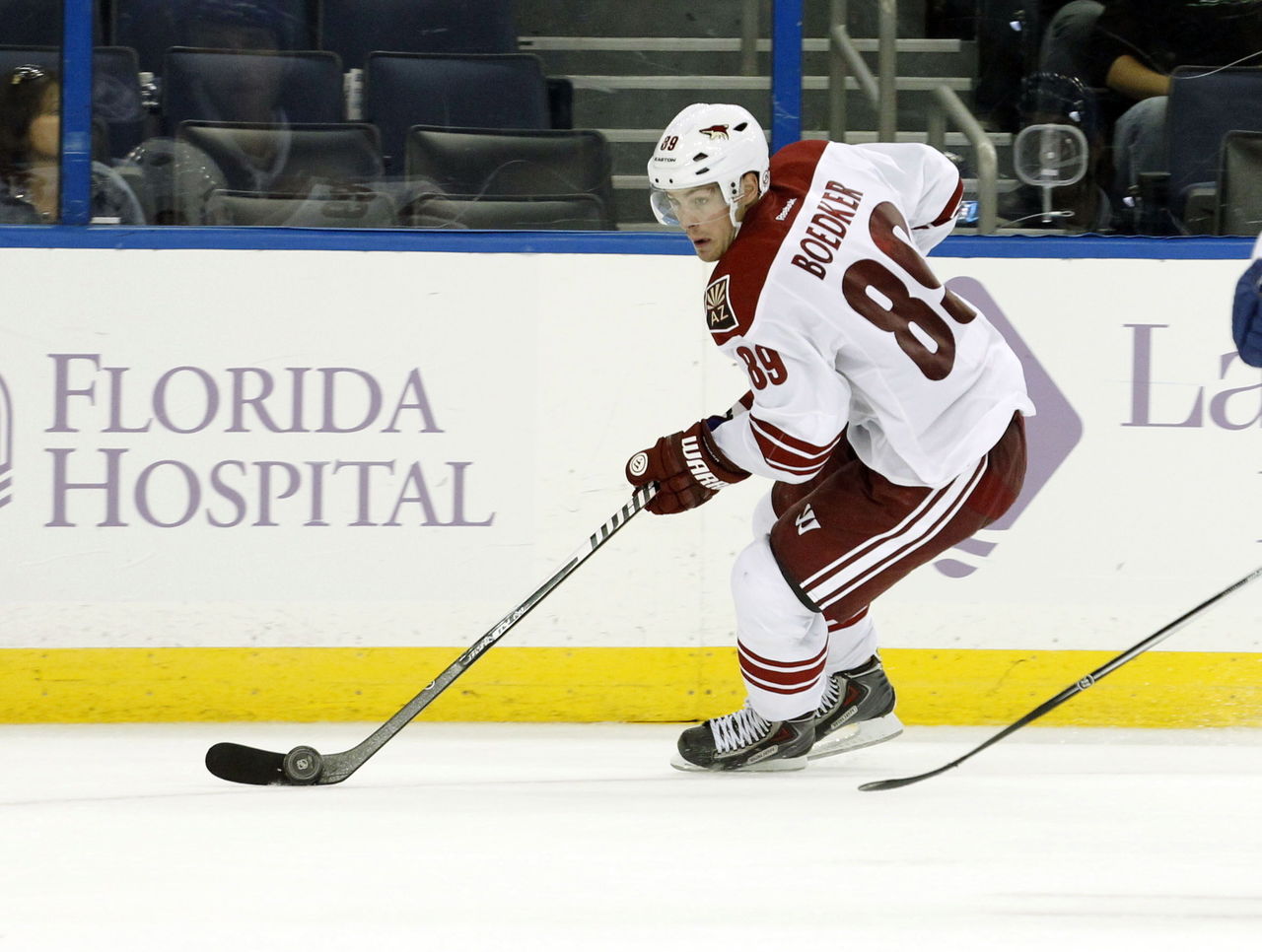 Mikkel Boedker has made the most of a challenging situation with the Arizona Coyotes.
The speedy winger emerged as one of Arizona's most dangerous offensive threats during the team's run to the Western Conference Final in 2012, but he's never played alongside a center capable of unleashing his scoring ability.
Boedker has spent approximately half his even-strength time on ice centered by either Antoine Vermette or Martin Hanzal - players who've scored at around a 0.5 point-per-game career pace. Boedker is producing at the same rate as a result, despite showing flashes of elite offensive talent throughout his career.
At 25 years old, Boedker might never develop into a top-flight goal-scorer, but his only chance to do so would be with the right linemates. He hasn't found them in the desert.
Comments
✕
3 other young stars who would benefit from a change of scenery
  Got something to say? Leave a comment below!