Crosby, Ovechkin or Stamkos? Ranking the last 20 No. 1 picks
Geoff Burke / USA TODAY Sports
Being a first overall pick in the NHL guarantees a lucrative contract, plenty of attention and, in most cases, a prominent and immediate role on a team in need of help. That will likely be the case again Friday, when one lucky junior-age player becomes the latest phenom to join the league's fraternity of No. 1 draft choices.
What a top pick does with the fame, responsibility and opportunity has varied dramatically over the past two decades. Some became the superstars scouts thought they would, while others ... well, just ask fans of the New York Islanders or Atlanta Thrashers about that one.
Here's a look at the NHL's No. 1 overall picks from the past 20 years, ranked in order from worst to best:
20) Patrik Stefan (Atlanta Thrashers, 1999)
Sometimes life has a strange and ultimately terrible plan for us. In the case of Stefan, the universe thought it would be a hoot to make him a first overall pick ahead of the Sedin twins - still going strong 15 years later - and then limit him to a paltry 188 points in 455 career games and zero post-season action over his seven NHL seasons. If that weren't enough, Stefan will almost assuredly be remembered for this horrible, horrible play.
19) Rick DiPietro (New York Islanders, 2000)
The Islanders are rarely outdone when it comes to boneheaded moves, and nearly laid claim to the worst No. 1 pick of the past 20 years with the selection of DiPietro. Granted, the Boston University standout was a highly regarded prospect - but selecting him ahead of Dany Heatley, Marian Gaborik and others was egregious at the time, and remains so to this day. But hey ... at least he has a steady income for the next seven years.
18) Bryan Berard (Ottawa Senators, 1995)
In fairness, Berard was well on his way to carving out a productive NHL career before suffering a freak eye injury that knocked him out of the league. He made a surprise return in 2001 - and was productive on offense for two seasons in Columbus - but still wound up with a resume that can only be labelled as disappointing for a No. 1 pick. Appearing in just 20 career playoff games is definitely the lowlight.
17) Erik Johnson (St. Louis Blues, 2006)
Johnson still has plenty of time to improve his spot on this list - but at the moment, he lacks the star power of the guys ahead of him and the longevity of other defensemen taken first overall. His 2013-14 campaign - in which he tied a career-best with 39 points - was easily his best in four years. He will likely remain a solid blue-line presence capable of playing 23-plus minutes per night, but that's a low bar for a guy taken first overall.
16) Chris Phillips (Ottawa Senators, 1996)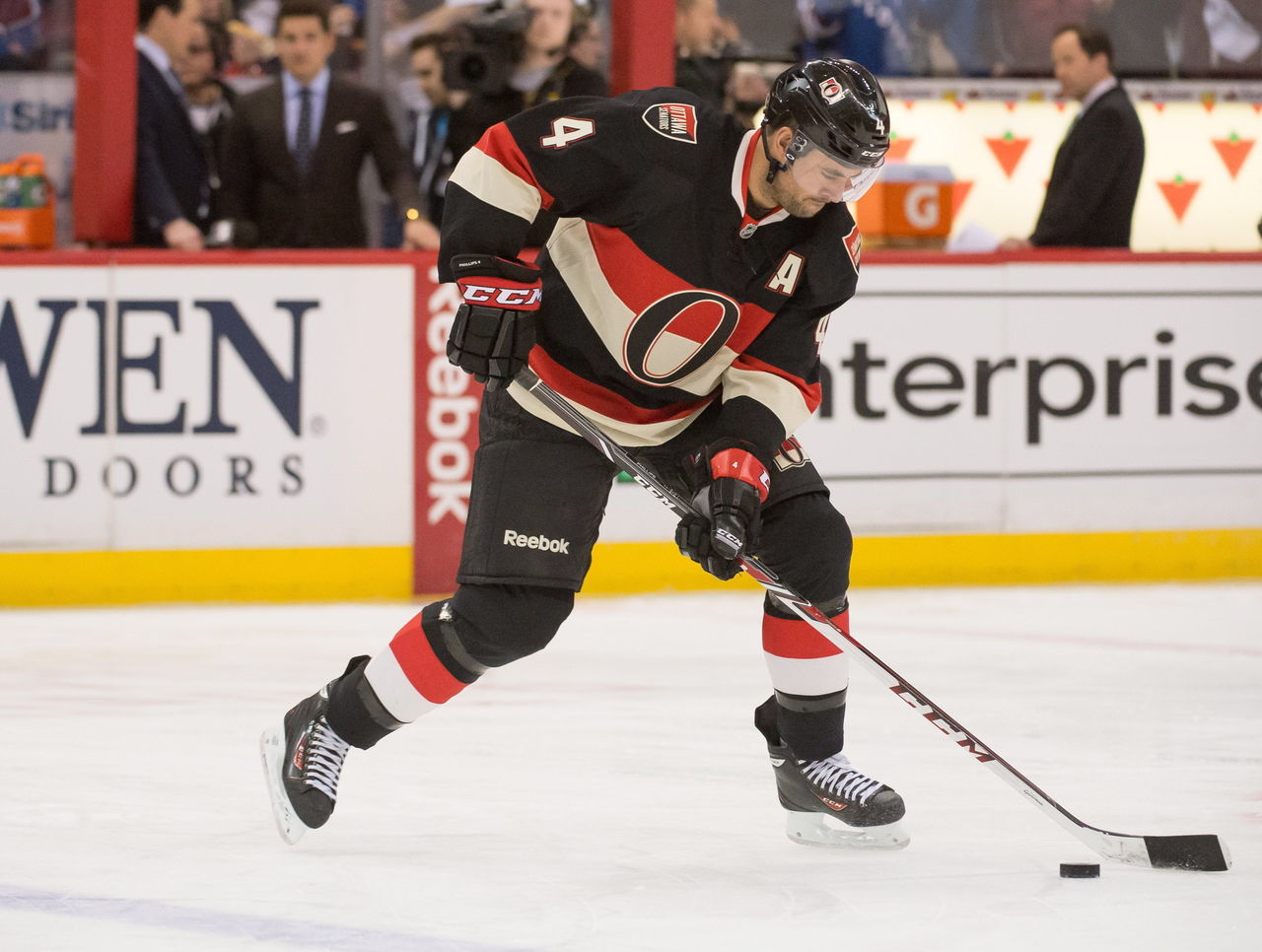 Johnson may be headed for a career similar to that of Phillips, who has never stood out but has forged an NHL career that includes more than 1,100 regular-season games and 114 playoff contests. More significantly, he has spent his entire career with the Senators - and that counts for something. It's also worth nothing that the 1996 draft has produced little in the way of star power - particularly in an underwhelming first round.
15) Nail Yakupov (Edmonton Oilers, 2012)
The only thing keeping Yakupov from the dusty basement of this list is the mammoth potential that may still exist. Rest assured, however, that any more seasons like the one he just endured - 24 points and a minus-33 rating in 63 games - will see him plummet down the rankings. The Oilers remain confident that Yakupov will be a valuable asset, but he'll need a big bounce-back in 2014-15 - either in Edmonton, or somewhere else.
14) Ed Jovanovski (Florida Panthers, 1994)
The oldest pick on the list has fashioned himself a solid if unspectacular career on the blue-lines of three different teams. He was part of the Panthers' surprise run to the Stanley Cup final in 1996 but hasn't sniffed the championship since, and has been a plus player only once in the last nine seasons. He's no longer the workhorse he was earlier this decade, but at 1,128 games and counting, that's to be expected.
13) Ryan Nugent-Hopkins (Edmonton Oilers, 2011)
Nugent-Hopkins appeared to be headed for a much higher spot on this list after an impressive 52-point rookie season, but injuries and ineffectiveness have stunted his progress. Still only 21, the lanky playmaker has plenty of time to improve - and one area he may want to focus on is goal-scoring. Nugent-Hopkins has a deceptively good shot but doesn't use it nearly enough, taking just 178 shots in 80 games last season.
12) Taylor Hall (Edmonton Oilers, 2010)
The first of Edmonton's back-to-back-to-back No. 1 picks is also looking like the best of the bunch - at least right now. Hall finally showed consistency on the offensive end - racking up a career-best 80 points - and shook the injury woes that had plagued him over parts of the previous three seasons, appearing in 75 games. That all said, he remains a defensive liability and still has ill-timed bouts of dangle-itis.
11) Vincent Lecavalier (Tampa Bay Lightning, 1998)
Once labeled "The Michael Jordan of hockey" by then-Tampa Bay owner Art Williams, Lecavalier wound up on a career path more comparable to Jermaine O'Neal - a slow start followed by a brief but impressive peak and a steady transition into a depth role. Lecavalier has a Rocket Richard Trophy and a Stanley Cup on his resume, but given the hype surrounding his selection, clearly more was expected of him.
10) Rick Nash (Columbus Blue Jackets, 2002)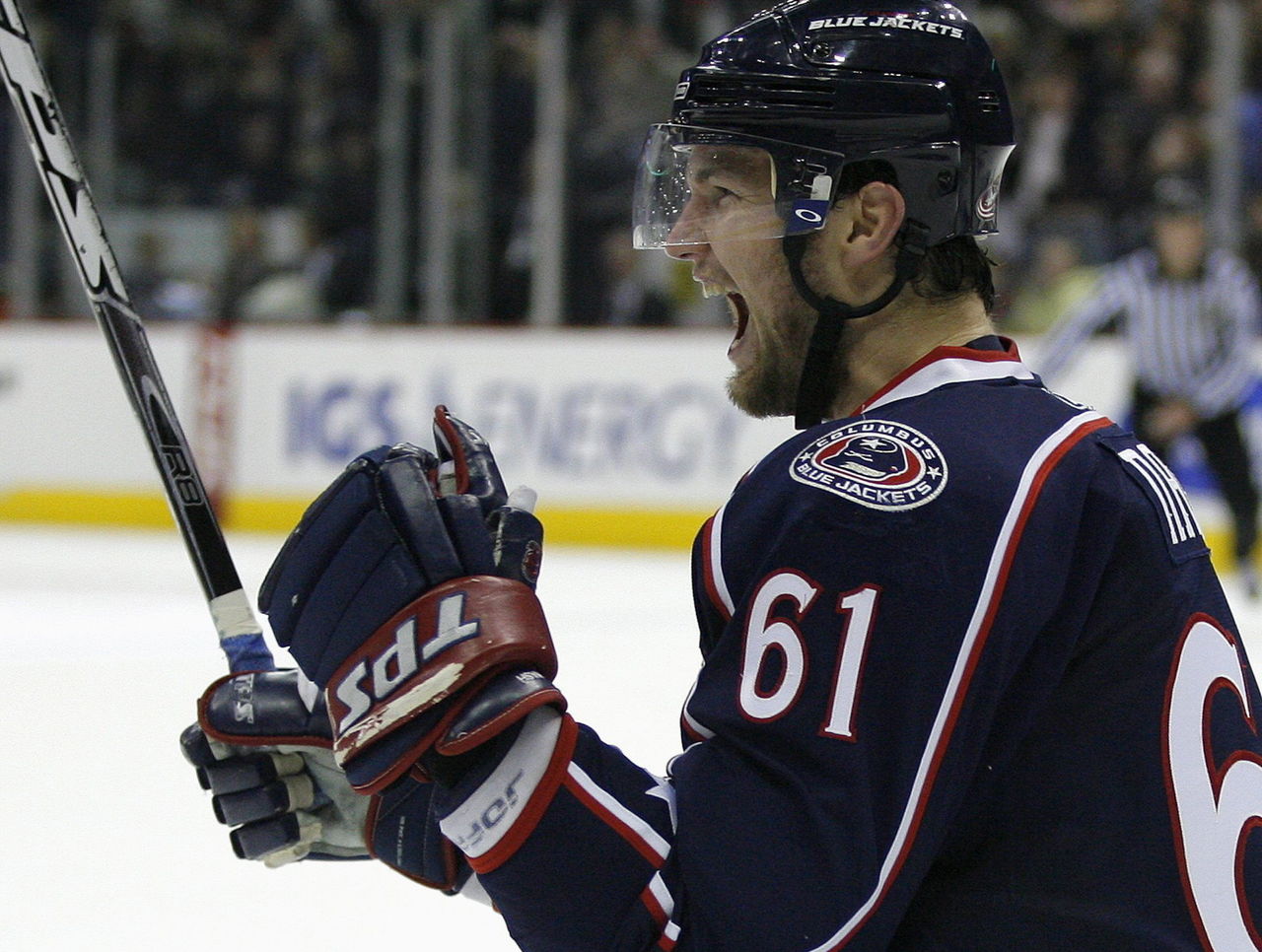 A case could be made for Lecavalier ahead of Nash, but the latter has a decided edge in the one area that matters most: goal-scoring. Nash has been one of the league's best in that regard since his second season in the league despite spending precious little time with capable playmakers. Nash's lack of playoff pedigree - this year's run with the Rangers notwithstanding - hurts his case for a spot higher than this.
9) Nathan MacKinnon (Colorado Avalanche, 2013)
As unusual or controversial as it may seem to have a player with 82 regular-season games this high on the list, MacKinnon is no ordinary teenager - and he proved that in the post-season, erupting for 10 points in seven games and eviscerating the Minnesota Wild with emphasis. Players with his talent level often break out in their second season, and there's no reason to think MacKinnon won't do the same.
8) Marc-Andre Fleury (Pittsburgh Penguins, 2003)
The first of two Penguins on the list (no spoiling the second!), Fleury's career represents a fascinating study in what makes a goaltender elite. Measuring his career regular-season numbers - 288 wins, a 2.62 goals-against average, 28 shutouts - certainly puts him in the running. But a spate of post-season clunkers - he's just 21-22 since winning the Stanley Cup in 2009 - make it hard to move him into the upper echelon. 
7) Ilya Kovalchuk (Atlanta Thrashers, 2001)
Kovalchuk was headed for a top-five spot on this list before stunning the hockey world by bolting for the KHL just three years into a mega-deal with the New Jersey Devils. If he doesn't return, he'll finish his NHL tenure with a point-per-game average over 816 regular-season games - and an unsightly minus-116 cumulative rating. There's also his thin playoff resume which saw him play 23 of his 32 career post-season games in one run. 
6) John Tavares (New York Islanders, 2009)
See? The Islanders do get things right every once in a while. The can't-miss pick of the 2009 draft hasn't, steadily improving to the point where he has to be considered on the periphery of the top-15 NHL forwards today. He finished third in Hart voting in the lockout-shortened 2012-13 season and followed that up by posting 66 points in just 59 games last year. Oh, and he won't turn 24 until September.
5) Joe Thornton (Boston Bruins, 1997)
It may seem counter-intuitive to punish others for shoddy playoff resumes while placing a noted postseason lightning rod in the top-five. But Thornton is just that good - he has Hart and Art Ross Trophies on his mantel, three 100-point seasons on his resume, nearly 1,200 regular-season points to his credit and remains one of the league's most productive offensive players at age 34. And there's still time for a Stanley Cup run. 
4) Patrick Kane (Chicago Blackhawks, 2007)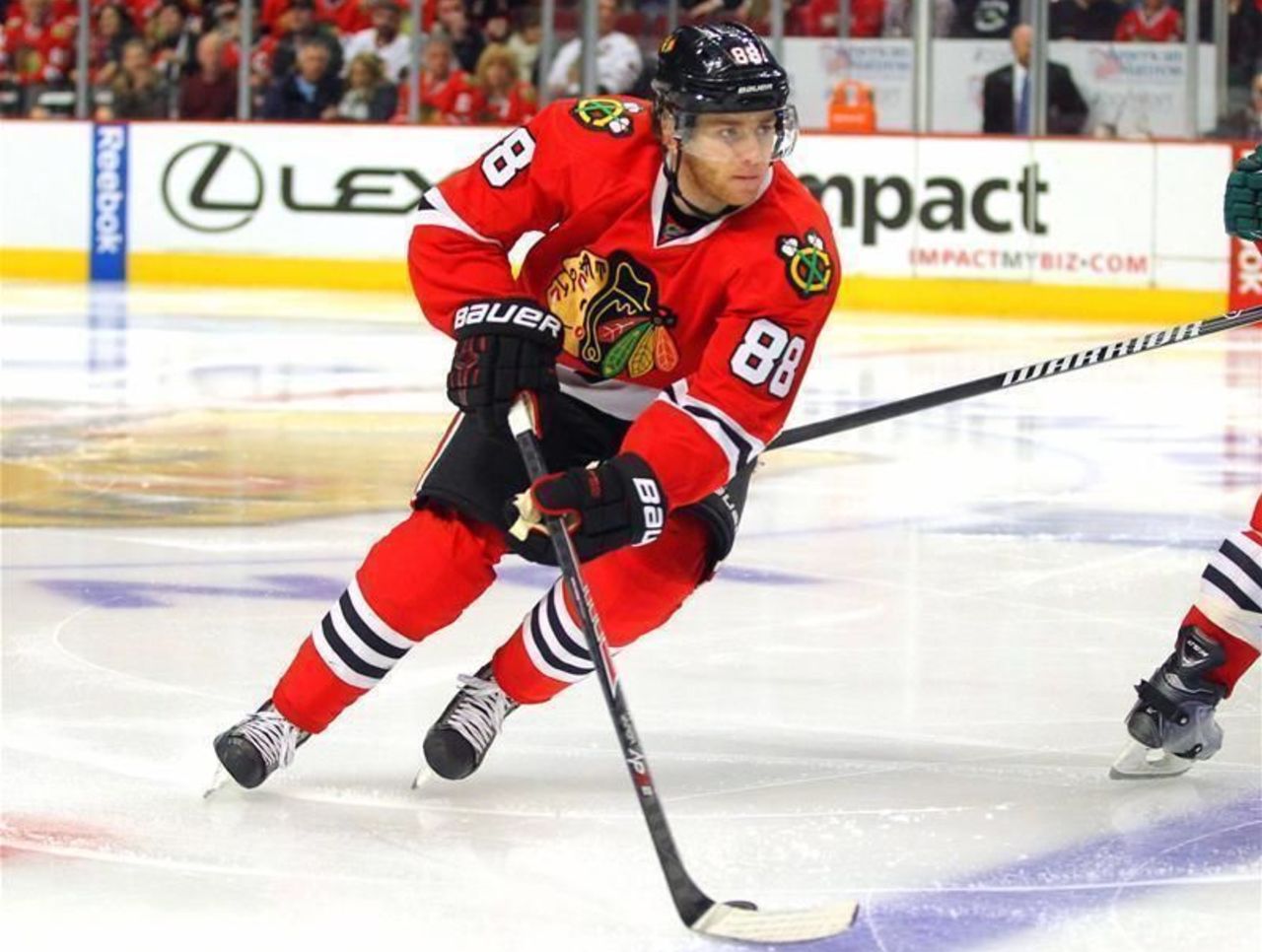 Kane finds himself outside the top-three here, but not by much. The Buffalo native is a gifted offensive player and is building himself quite a resume - one which includes two Stanley Cups, a Calder Trophy, a Conn Smythe and a first-team NHL all-star nod. About the only thing keeping him from moving up is the sheer offensive dominance of the three players ahead of him - but another Cup championship may shake things up.
3) Steven Stamkos (Tampa Bay Lightning, 2008)
While there has undoubtedly been a groundswell to anoint Stamkos as the next challenger to Sidney Crosby's crown as top player in the NHL, Stamkos isn't quite there yet. Granted, he's one of the top two goal-scorers in the league, capable of shaming goalies from literally anywhere inside the top of the circles. He's also an underrated passer - as many snipers are - and is improving his face-off success rate and overall defensive play.
2) Alex Ovechkin (Washington Capitals, 2004)
Ovechkin remains Crosby's top foil thanks to an impressive resurgence that has seen him win back-to-back Rocket Richard Trophies for the second time in his career. Say what you will about the Capitals star - he's temperamental, enigmatic and occasionally disinterested - but there is no more talented goal-scorer in the league. If he can stay healthy, 800 career goals is well within reach.
1) Sidney Crosby (Pittsburgh Penguins, 2005)
When it comes to what teams look for in a franchise player, there isn't much that Crosby can't do. In addition to being a once-in-a-generation offensive talent, Crosby is one of the league's top faceoff men, is a dangerous shooter from a variety of areas and has cut down his penalties steadily since his rookie season. In short, he's easily the greatest No. 1 pick of the past 20 years - and one of the best in league history.
Comments
✕
Crosby, Ovechkin or Stamkos? Ranking the last 20 No. 1 picks
  Got something to say? Leave a comment below!