Winners and losers from the 2023 NHL trade deadline
Pencils down.
The 2023 NHL trade deadline is behind us, so it's time to decide who won and who lost. We're factoring in moves made in the weeks leading up to Friday's 3 p.m. deadline.
Winners
Senators and Chychrun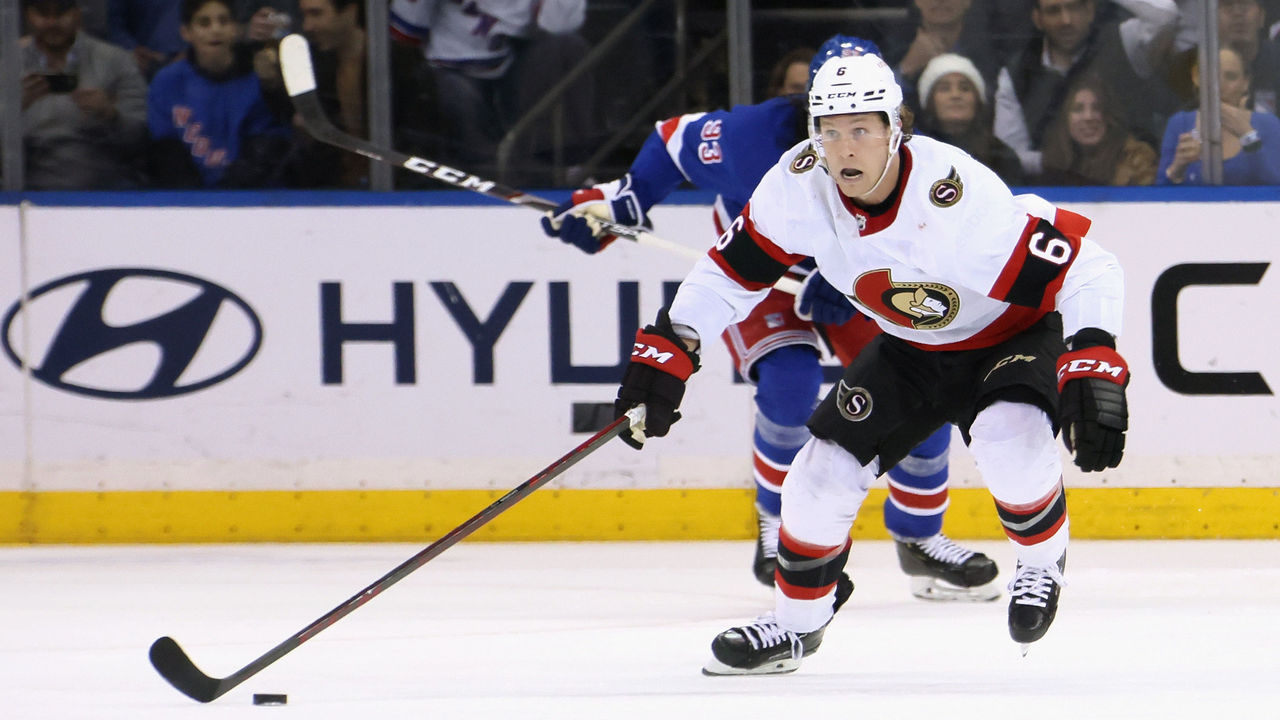 The Ottawa Senators seemingly came out of nowhere to land Jakob Chychrun - arguably the biggest fish available. Sure, the Sens were always rumored to be one of the many interested parties, but for Chychrun to actually end up in Canada's capital is a surprise. So is the cost.
The Arizona Coyotes were reportedly seeking a Jack Eichel-like package, or multiple first-round picks, but all the Sens surrendered was a top-five protected 2023 first-rounder and second-round picks in 2024 and 2026.
That's a steal for Ottawa, which desperately needed another top-four caliber defenseman to round out a quality quartet featuring Thomas Chabot, Jake Sanderson, and Artem Zub. Chychrun - a big, mobile, two-way defender - is exactly that.
The Senators' chances of making the playoffs this year sit at 36.1%, per MoneyPuck, but the Chychrun addition sends a strong message to the dressing room. The 24-year-old is also signed for two more years with a $4.6-million cap hit, so he'll help Ottawa as it tries to make the leap.
Chychrun is also a winner here. While he doesn't join an immediate contender, he'll be a key part in a team on the rise. He also has plenty of family from the Ottawa area, so it's a homecoming of sorts.
Eastern Conference powerhouses
The Eastern Conference playoffs are going to be an absolute dogfight.
The top five teams in the league by points percentage entering Friday's games all play in the East. The New York Rangers are tied for seventh overall. All of these teams made impactful additions to increase their chances of winning the Stanley Cup.
In the Atlantic Division, the Boston Bruins, who are on an historic run, added Dmitry Orlov, Tyler Bertuzzi, and Garnet Hathaway. The Toronto Maple Leafs, who are still looking to win a playoff round for the first time since 2004, brought in plenty of pedigree, grit, and tenacity with Ryan O'Reilly, Jake McCabe, Luke Schenn, Noel Acciari, and Sam Lafferty.
It's fair to argue that the Tampa Bay Lightning overpaid for power forward Tanner Jeannot, but who are we to question the team that's won the conference three years running?
Over in the Metro, the Carolina Hurricanes didn't have any major needs but still made savvy moves by adding Jesse Puljujarvi and Shayne Gostisbehere. The upstart New Jersey Devils landed the best forward available in Timo Meier - a move that'll also help them in years to come if they agree to an extension. And the Rangers made multiple splashes, rounding out their dangerous top-six forward group with Vladimir Tarasenko and Patrick Kane.
The NHL's cream of the crop improved greatly.
Oilers and Kings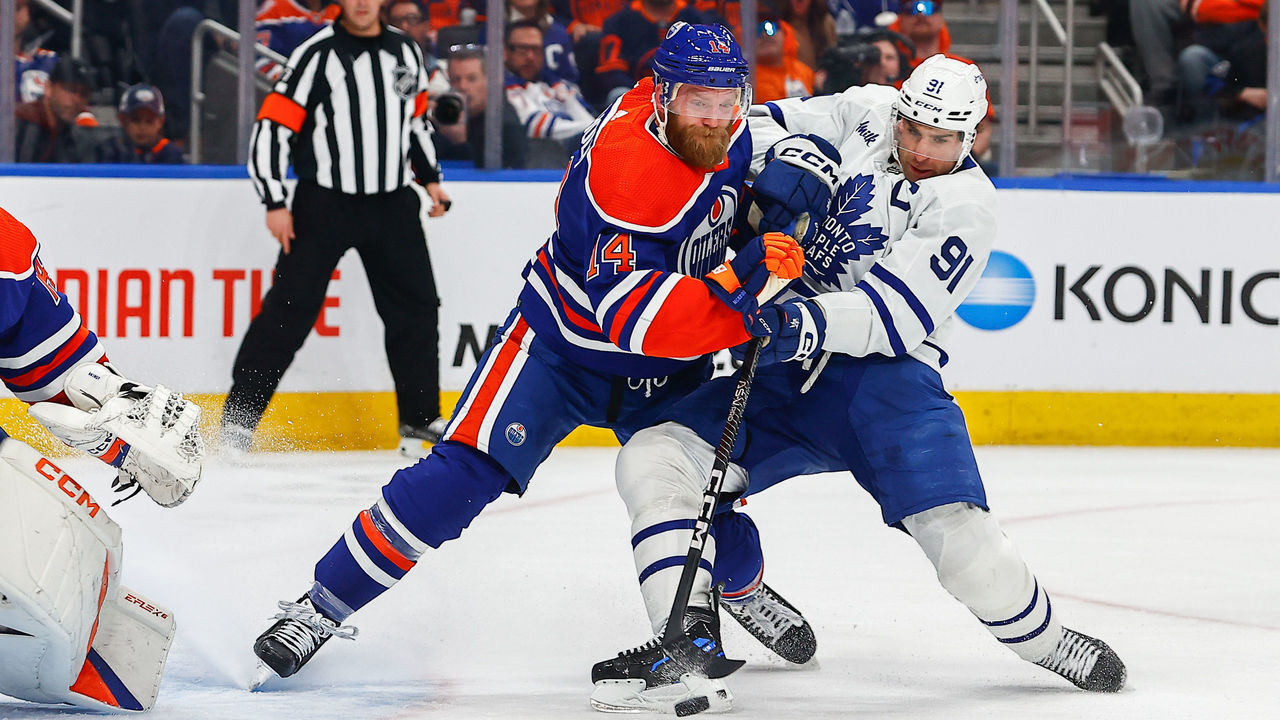 The West, in comparison, was much quieter. But two teams - the Edmonton Oilers and Los Angeles Kings - stand out above the rest in the conference.
Edmonton added a much-needed shutdown defender in Mattias Ekholm. The Oilers have no issue scoring goals, but preventing them has been an issue. Ekholm, a human eraser, will help greatly in that regard. He's signed for three more years, too, so they'll get multiple playoff runs out of him.
The Kings had two key needs entering the deadline - left-shot defenseman and goaltender - and they addressed both by bringing in Vladislav Gavrikov and Joonas Korpisalo from the Columbus Blue Jackets.
Goaltending has been the Kings' Achilles heel all season. Heck, journeyman Pheonix Copley beat out Jonathan Quick and Cal Petersen for the starting job because he was the only one who could make the routine saves. Korpisalo, who ranks 15th among NHL netminders with 10.18 goals saved above expected, has been sneaky good this season.
Gavrikov, meanwhile, is a big, physical defender who will complement the rest of L.A.'s blue line nicely.
The Dallas Stars, Vegas Golden Knights, Colorado Avalanche, Winnipeg Jets, and Minnesota Wild made some decent moves around the edges, but the Oilers and Kings stood out from the pack.
Hockey fans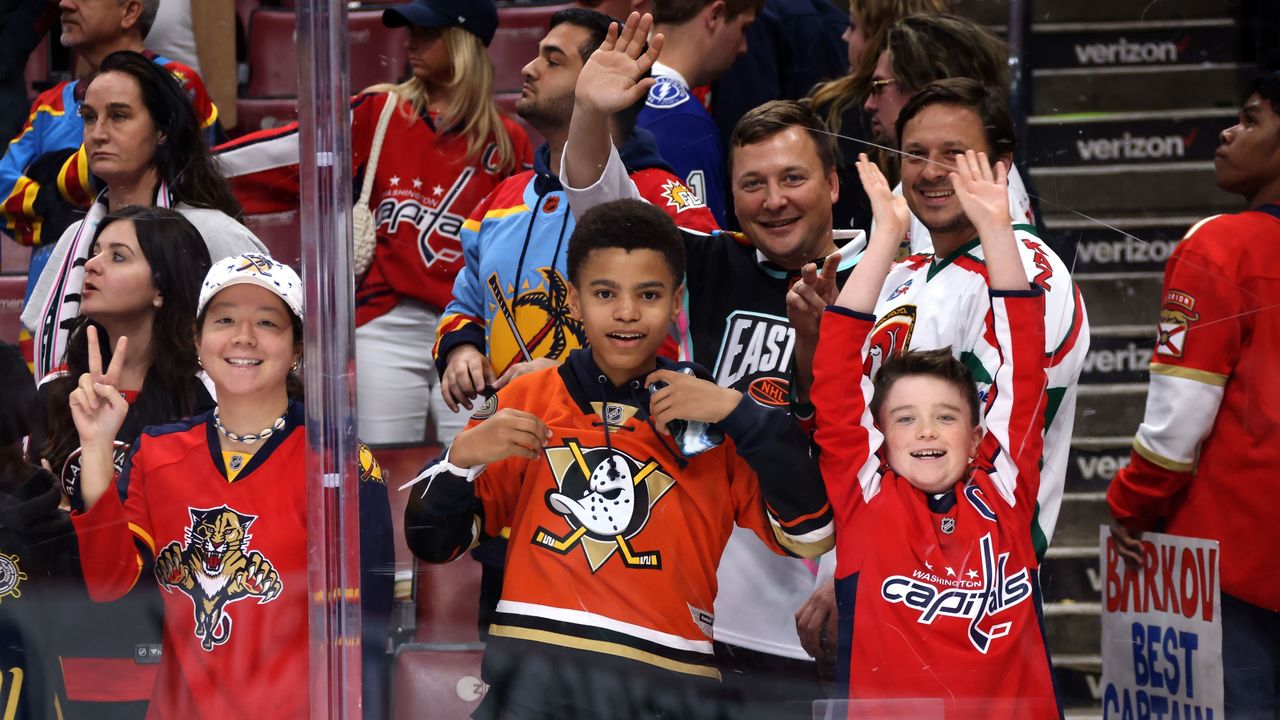 The NHL's hard salary cap makes it highly difficult to wheel and deal, but overall, this trade season was a doozy. Deadline day itself wasn't all that exciting since most moves were completed in advance, but a whopping 62 trades were made in the 15 days leading up to the deadline - 22 more than the average over the past decade, per CapFriendly.
So we have to tip our cap to the aggressive general managers who pulled off big deals, providing quality entertainment for die-hard fans of the game. Now imagine how exciting trade season would be if there was a luxury-tax system in place instead of a hard cap?
Losers
Penguins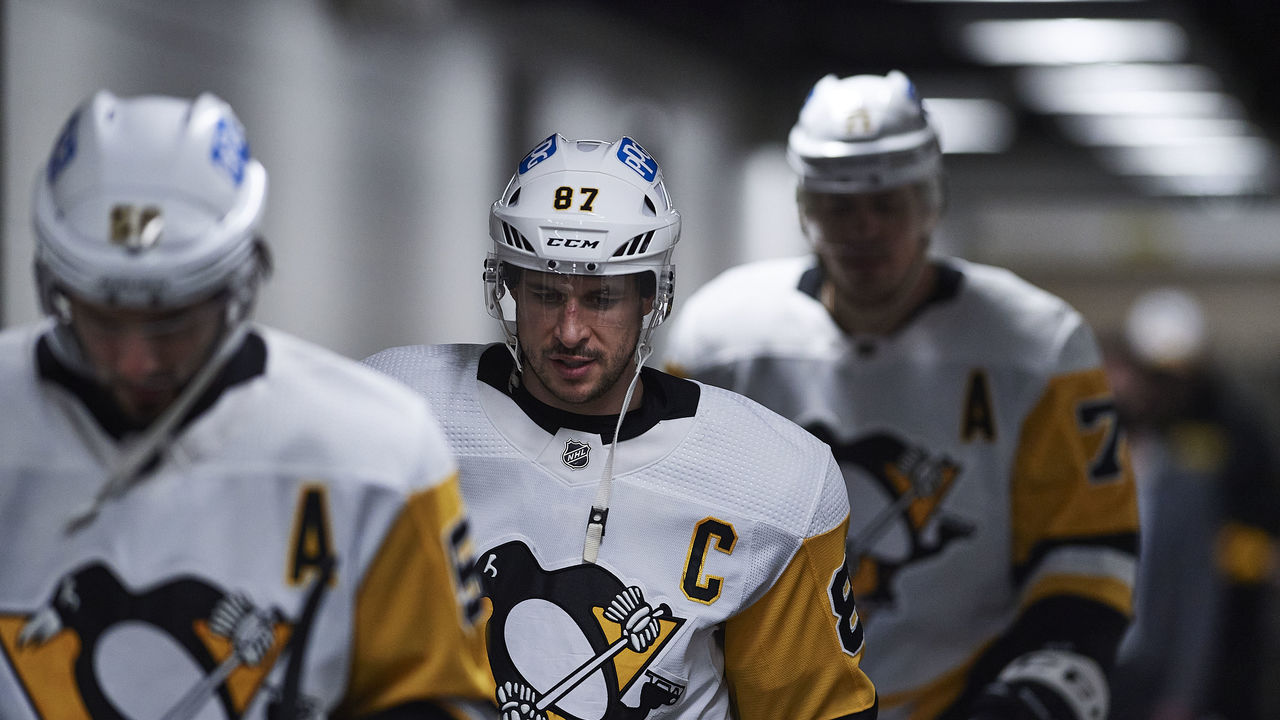 We already explained how the top six teams in the Eastern Conference further separated themselves from the pack. The Pittsburgh Penguins headline those left in the dust.
The Pens made an effort to close the gap but failed. Their big addition was Mikael Granlund, who's frankly not the player he used to be.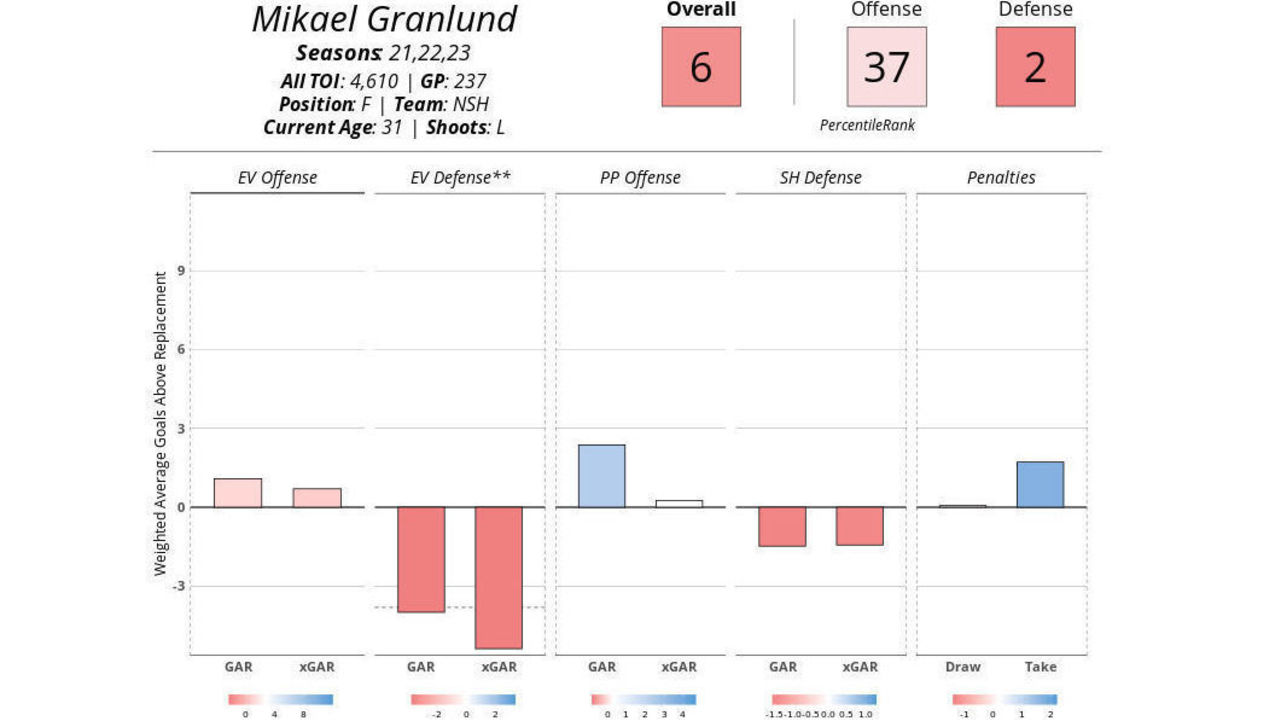 To make matters worse, Granlund is signed for two more seasons at a $5-million cap hit. It cost them a second-round pick - and they gained a third by flipping Teddy Blueger - but Granlund isn't the answer to Pittsburgh's bottom-six woes. And he only hurts their cap flexibility.
The Penguins also added veterans Nick Bonino and Dmitry Kulikov, who are fine players and all, but they simply don't move the needle.
With Sidney Crosby, Evgeni Malkin, and Kris Letang still in the fold and playing at a high level, management should've been willing to spend first-round picks with an all-in mentality. Time is winding down for this core to win again.
Coyotes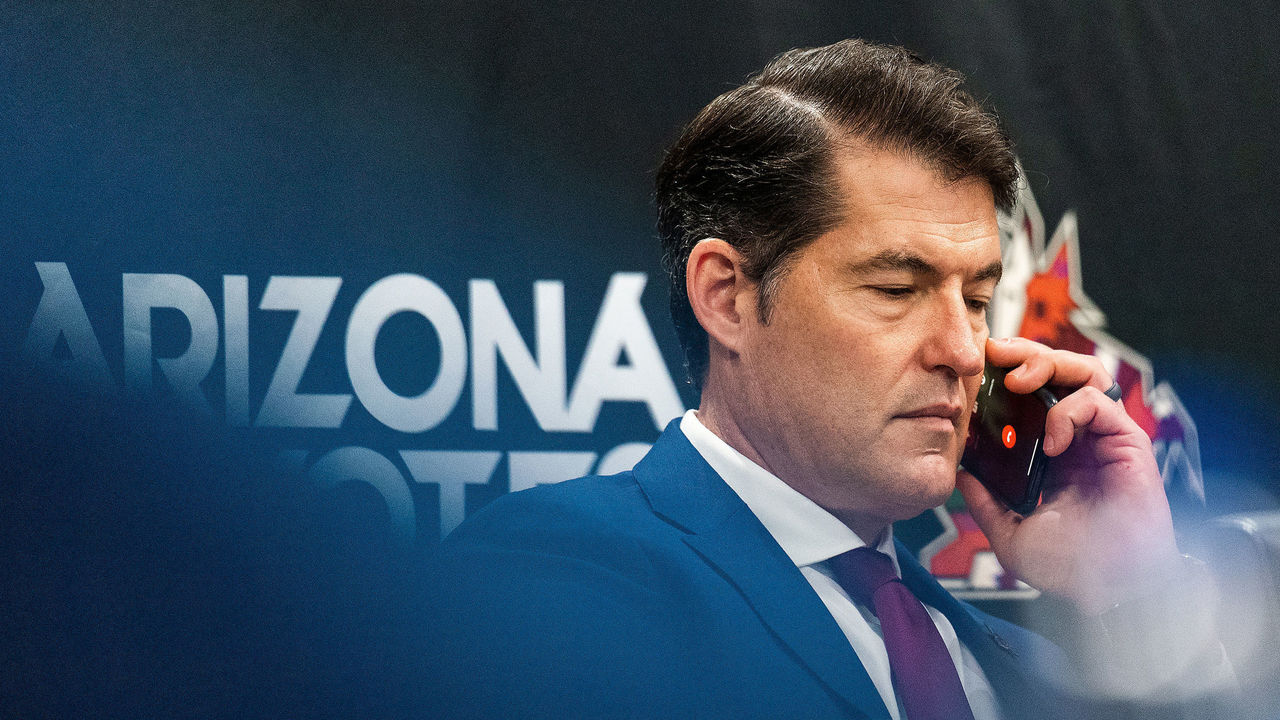 General manager Bill Armstrong would never admit it, but he vastly overplayed his hand with Chychrun.
The Coyotes had the defenseman on the trade block for over a year and held him out of the lineup for nearly a month before the deadline. And in the end, the return from the Senators - a top-five protected 2023 first-rounder and second-round picks in 2024 and 2026 - was underwhelming and far less than Armstrong's original asking price.
For a 24-year-old top-four defenseman with term on a team-friendly cap hit, Armstrong should've received way more for his prized trade chip.
Flyers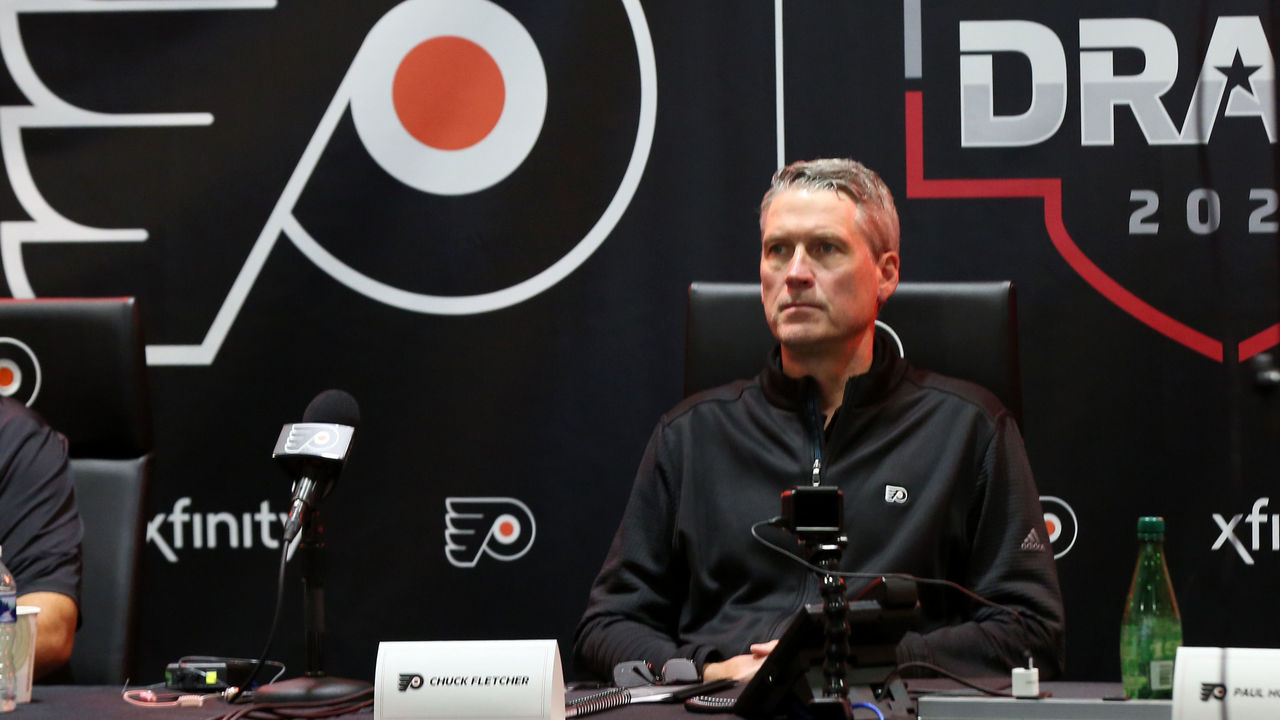 The Philadelphia Flyers, who were obvious sellers, lost out on a free asset.
GM Chuck Fletcher was unable to find a buyer for pending unrestricted free agent James van Riemsdyk, which is pretty hard to believe considering JVR is a seven-time 20-goal scorer and is playing at an 18-goal pace.
Sure, the $7-million cap hit was an obstacle - even at 50% retainment - but failing to even get a mid-round pick for the veteran winger is poor asset management from Fletcher. It may not seem like much, but you never know what that mid-round pick could turn into. More darts to throw at the dartboard never hurts.
Ring-chasing veterans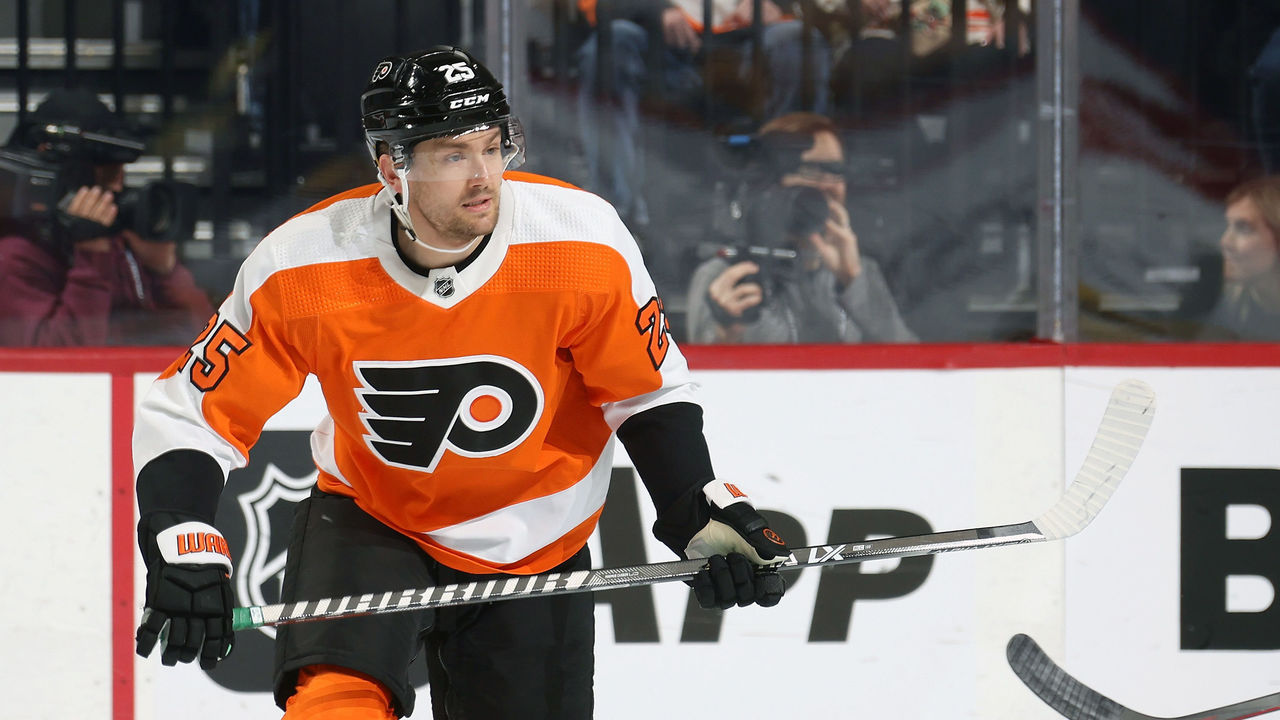 Speaking of JVR, he's one of a handful of veterans who are surely disappointed to not move to a playoff team and chase a first Stanley Cup. Some still have a lot to offer a contender in the right role.
This includes Flyers teammate Justin Braun, an 831-game veteran who still has some value as a sixth or seventh defenseman, and goaltenders Thomas Greiss and James Reimer - both of whom have sterling postseason resumes but no Cups.
To be clear, we're not calling these players losers. We're just disappointed they weren't able to go ring-chasing after spending so many years in the league without winning a championship.
Comments
✕
Winners and losers from the 2023 NHL trade deadline
  Got something to say? Leave a comment below!