theScore's guide to the 2023 NHL All-Star Skills Competition
Ethan Miller / Getty Images Sport / Getty
The 2023 NHL All-Star Skills Competition is just around the corner, and theScore has you covered. Below, we break down each event, introduce the participants, and try our hand at predicting the winners.
Where: FLA Live Arena in Sunrise, Florida
When: Friday, Feb. 3 at 7 p.m. ET
TV: Sportsnet, TVA Sports (Canada); ESPN (United States)
Fastest Skater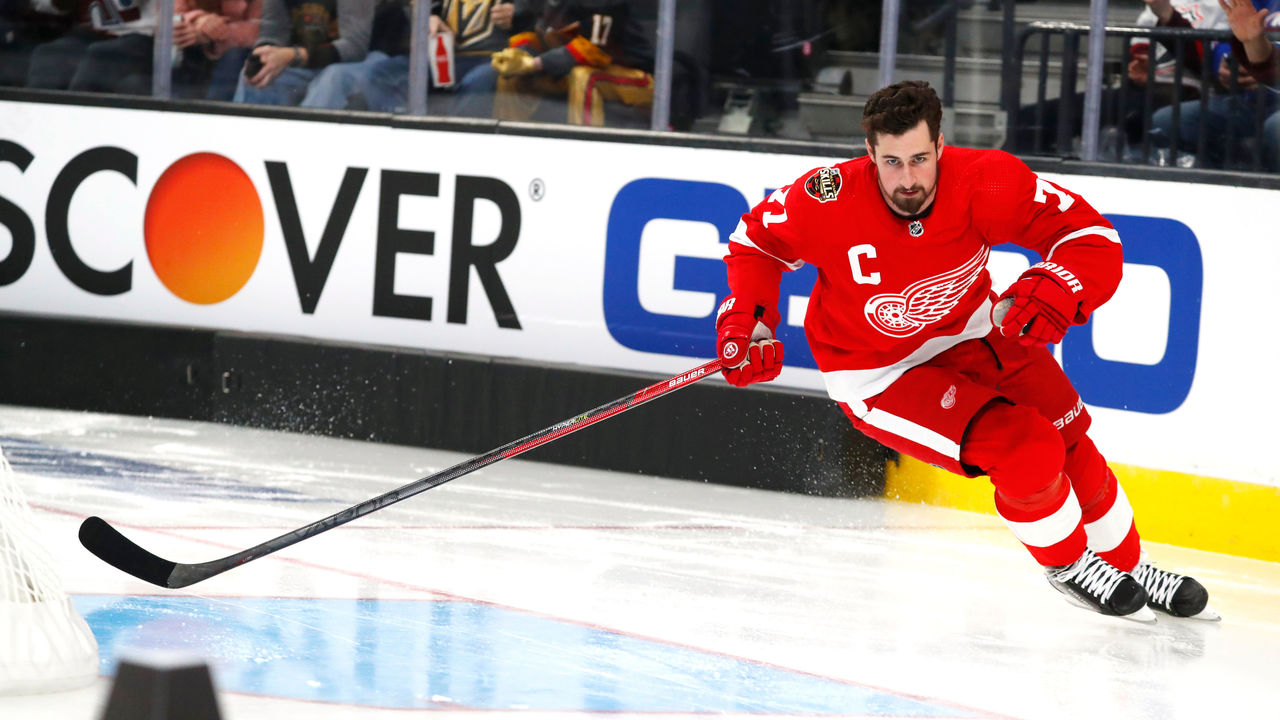 Skate! Skate like the wind!
In this iconic event, players will take a timed lap around FLA Live Arena. Participants can choose to go in whichever direction and can begin up to three feet behind the starting line. There will be two rounds, with the first go-around determining which two players will meet in the final.
Unfortunately, known speedster Connor McDavid is sitting this one out. The Edmonton Oilers superstar won the event three times from 2017-19, but he's been upset the past two years: New York Islanders stud Mathew Barzal bested him in 2020 and St. Louis Blues forward Jordan Kyrou won in Las Vegas, but those two players also won't participate this time around.
Participants
Kevin Fiala, Los Angeles Kings
Dylan Larkin, Detroit Red Wings
Kirill Kaprizov, Minnesota Wild
Cale Makar, Colorado Avalanche
Chandler Stephenson, Vegas Golden Knights
Andrei Svechnikov, Carolina Hurricanes
With the three most recent winners out of the mix, the competition may be a little more open for a first-time victor. However, Larkin is the most experienced player in the field: This will be his third time taking part in the event, and he earned the crown in 2016 after setting a still-unbeaten record for the fastest lap with a scorching run of 13.172 seconds.
2022 winner: Kyrou
Prediction: Larkin. We're not about to bet against this record-holding speed demon.
Breakaway Challenge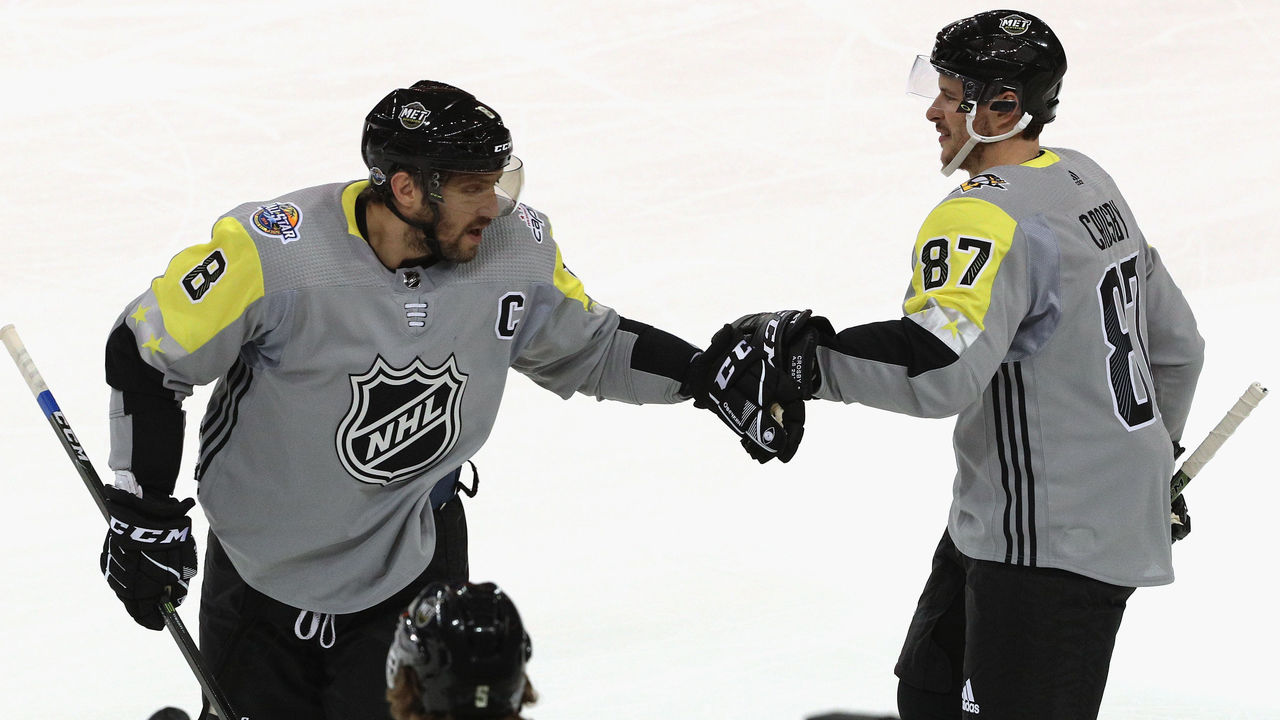 This popular event returned last year for the first time since 2016, and it's here to stay in 2023.
During the Breakaway Challenge, shooters start from anywhere in the neutral zone and can essentially do whatever they want in the offensive zone - including going behind the net. Participants will attempt one shot, and a panel of judges will rate each on a scale of one to 10. Whoever earns the highest score wins.
Hall of Famer Roberto Luongo will be the celebrity goaltender for the proceedings, but he joked that he isn't sure why he agreed to do it. He'll have his hands full, though, seeing as generational talents Alex Ovechkin and Sidney Crosby will be participating together somehow.
Participants
Mitch Marner, Toronto Maple Leafs
Alex Ovechkin and Sidney Crosby, Washington Capitals and Pittsburgh Penguins
David Pastrnak, Boston Bruins
Matthew Tkachuk, Florida Panthers
This was one of the more controversial challenges last year in Las Vegas. Trevor Zegras' blindfolded hommage to "Dodgeball" was the night's most memorable moment, but Vegas Golden Knights defenseman Alex Pietrangelo ultimately bagged the victory. He indulged in some showmanship, incorporating comedian Carrot Top and Vegas Knight Line drummers into his attempt, but he missed the net. That didn't matter to judge and St. Louis native Jon Hamm, who gave the former Blues captain an extremely favorable score.
2022 winner: Pietrangelo
Prediction: Ovechkin and Crosby. We're sure Tkachuk has something awesome up his sleeve, but we wouldn't be any fun if we didn't go with the pair of legendary rivals.
Tendy Tandem
This new challenge puts the heat on the goaltenders.
In Tendy Tandem, Atlantic Division goalies will take on their Metropolitan Division counterparts, while Central Division netminders will test their mettle against the Pacific Division backstops. One player from each pair will be designated as the shooting goalie, while the other will be the in-net goalie.
The shooting goalie will take a shot from a designated mark and try and get it into a hole in the net. If he is successful, he'll earn three points. He'll get two points if he hits the in-net target and no points if he misses the net.
Depending on how many points the shooting goalie earned, the opposing in-net goalie will face rushes of up to three shooters, who will include Alex Carpenter, Hilary Knight, Emily Clark, Rebecca Johnston, and Sarah Nurse. The shooters must start from center ice, and drop passes will be allowed. The tandem with the most points will win.
Participants
Linus Ullmark and Andrei Vasilevskiy, Boston Bruins and Tampa Bay Lightning
Ilya Sorokin and Igor Shesterkin, New York Islanders and New York Rangers
Juuse Saros and Connor Hellebuyck, Nashville Predators and Winnipeg Jets
Stuart Skinner and Logan Thompson, Edmonton Oilers and Vegas Golden Knights
Prediction: Sorokin and Shesterkin. As a Vezina Trophy candidate this season, Sorokin can hold things down as the in-net goalie for the Metropolitan Division. Shesterkin should star as the shooting goalie, seeing as he can really sling the puck.
Splash Shot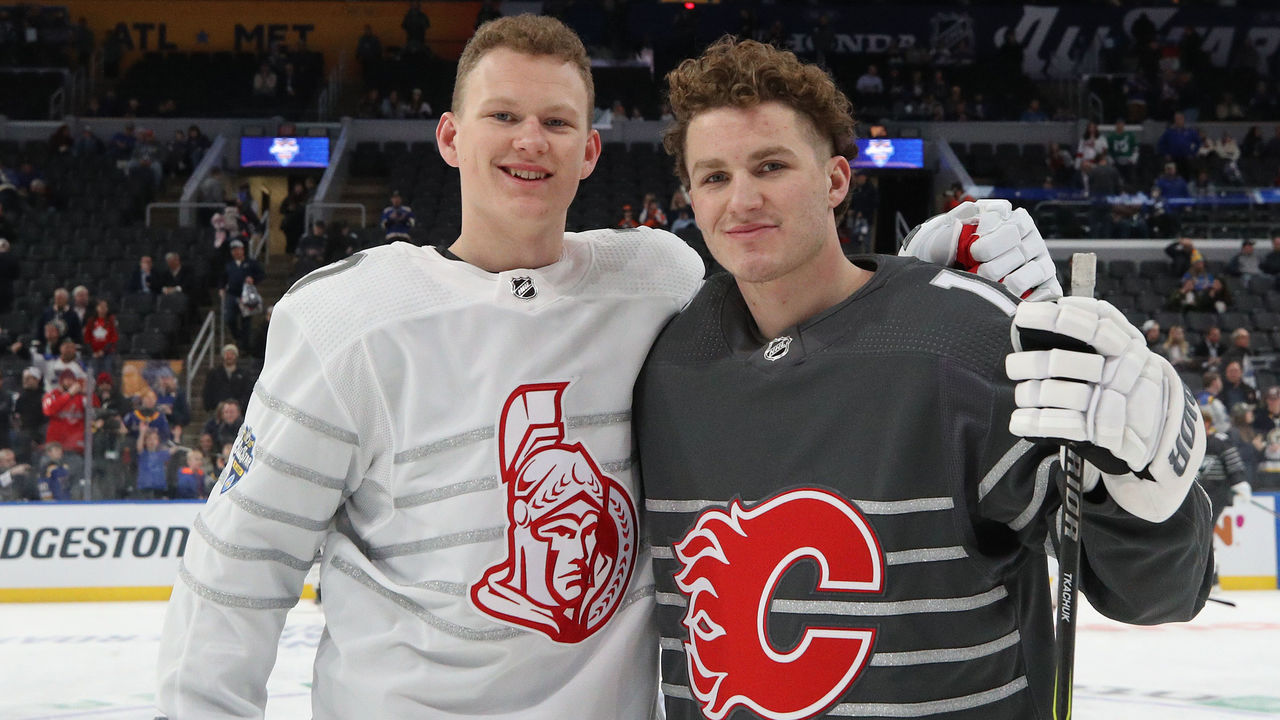 Splash Shot, one of three events making its debut in Sunrise, will take place on the beach at Fort Lauderdale, which is cool. Even cooler? This event features a dunk tank. How refreshing!
Eight players will be divided into four teams of two. Participants will compete head-to-head in a single-elimination tournament, racing to knock down all the targets before attempting to dunk their opponents. Whoever sends their adversaries into the water first will claim victory.
Participants
Nathan MacKinnon and Sidney Crosby, Colorado Avalanche and Pittsburgh Penguins
Cale Makar and Mikko Rantanen, Colorado Avalanche
Matthew Tkachuk and Brady Tkachuk, Florida Panthers and Ottawa Senators
Adam Fox and Igor Shesterkin, New York Rangers
Prediction: Team Tkachuk. This event was made for some mischief, and the brothers are more than well-versed in mischief.
Accuracy Shooting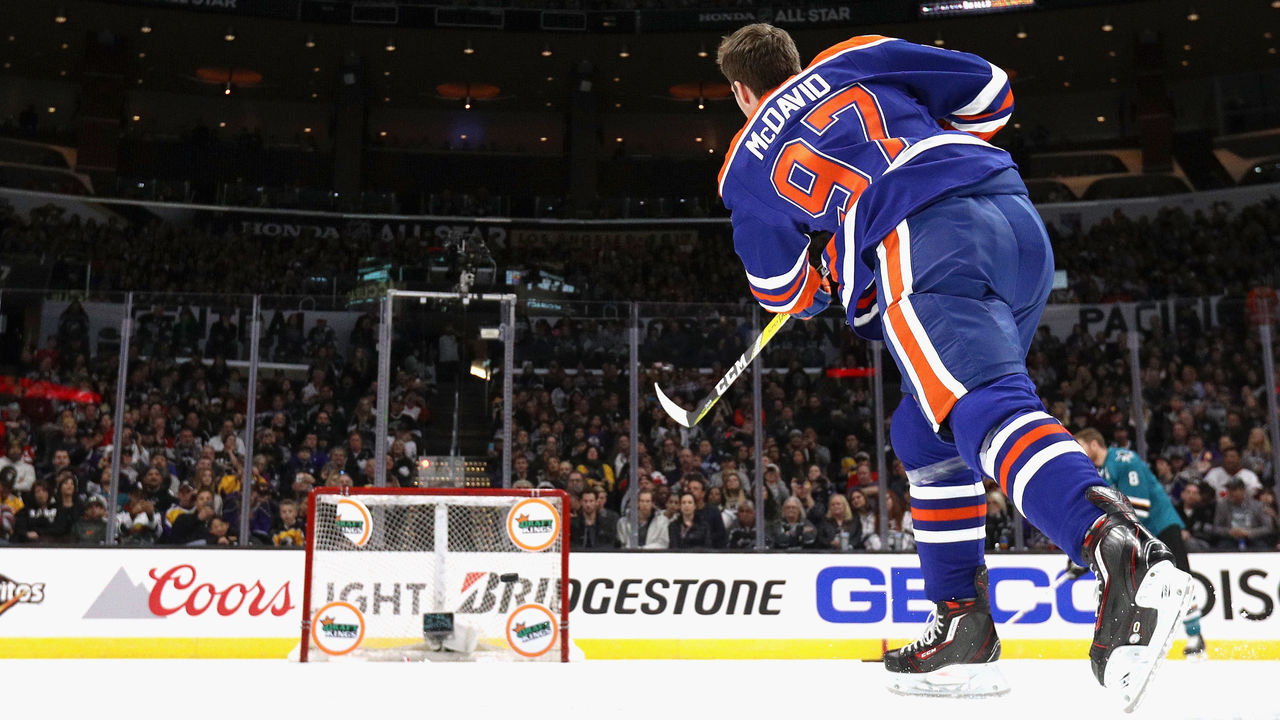 For this tried-and-true challenge, skaters must knock out four styrofoam targets in each corner of the net.
The four players with the fastest times in the first round will move on. During the semifinals and finals, two nets with targets will be placed side by side along the goal line. The skater who hits all four targets in the fastest time during the final will earn the victory.
Participants
Aleksander Barkov, Florida Panthers
Leon Draisaitl, Edmonton Oilers
Kevin Hayes, Philadelphia Flyers
Jack Hughes, New Jersey Devils
Nazem Kadri, Calgary Flames
Nikita Kucherov, Tampa Bay Lightning
Connor McDavid, Edmonton Oilers
Brock Nelson, New York Islanders
Artemi Panarin, New York Rangers
Vladimir Tarasenko, St. Louis Blues
2022 winner: Sebastian Aho
Prediction: Kucherov. Man has a laser.
Pitch 'n Puck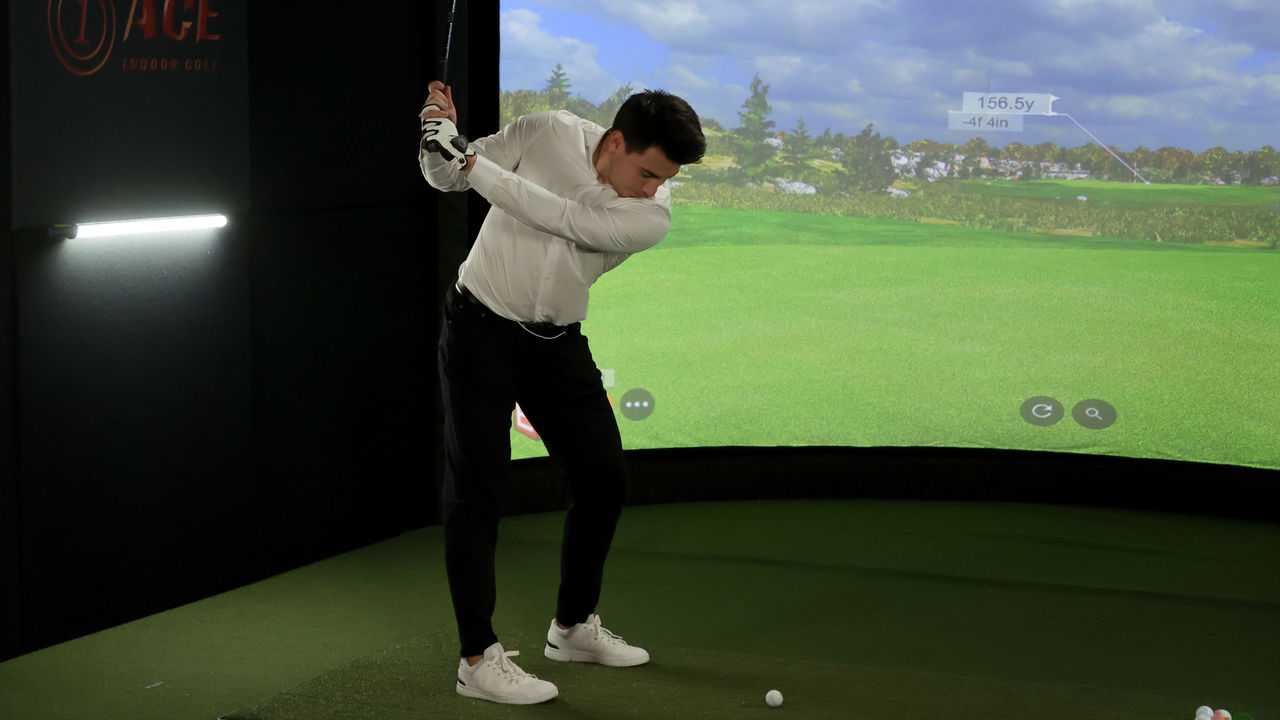 In this truly Floridian event, players will get to flex their hockey and golf skills on a par-4 island green.
Predictably, the winner will be whoever takes the fewest shots to sink their ball into the hole. The participants' approaches will combine both golf and hockey shots.
If there is a tie, the longest drive will determine the victor.
Participants
Johnny Gaudreau, Columbus Blue Jackets
Clayton Keller, Arizona Coyotes
Jason Robertson, Dallas Stars
Nick Suzuki, Montreal Canadiens
Prediction: Suzuki. We've gotta be honest - we don't have intimate knowledge of the four participants' golf game, but check out Suzuki's form while using a golf simulator during the 2022 NHL player media tour.
Hardest Shot
Another classic event and one that is pretty straightforward. The title goes to whoever records the shot with the fastest speed.
Each skater will get two attempts to shoot the puck into the net from 30 feet away. The shot must be on goal to count, and players will get another chance if their stick breaks or the tracker fails to calculate the speed.
Participants
Rasmus Dahlin, Buffalo Sabres
Seth Jones, Chicago Blackhawks
Josh Morrissey, Winnipeg Jets
Alex Ovechkin, Washington Capitals
Elias Pettersson, Vancouver Canucks
Just like for the Fastest Skater, the three most recent winners of this event aren't in the lineup in Sunrise, but Ovechkin has a chance to become a two-time victor. He last participated in 2018 when he won after firing a shot that touched 101.3 mph. This will be his sixth time showing off just how hard he can rip it (we're already well aware of what he can do - he has 812 goals to show for it - but still).
Zdeno Chara set the record in 2012 with a 108.8-mph blast.
2022 winner: Victor Hedman
Prediction: Ovechkin. Who wants to get in the way of one of his shots?!
Comments
✕
theScore's guide to the 2023 NHL All-Star Skills Competition
  Got something to say? Leave a comment below!