NHL Power Rankings: 1 reason to love each team
National Hockey League / Getty
This is the ninth edition of theScore's NHL Power Rankings for the 2022-23 campaign. Check back for updated rankings every other Monday during the regular season.
In this edition, with Valentine's Day just around the corner, we pick one reason to love each team in the league.
1. Boston Bruins (39-8-5)
Previous rank: 1
Everything! OK, OK, no one's perfect, but how could we pick just one thing to love about the Bruins? They've got it going on right now. However, in the spirit of Valentine's Day, we're going to go with Linus Ullmark and Jeremy Swayman's post-win hugs.
2. Carolina Hurricanes (34-10-8)
Previous rank: 2
Rod the Bod. No team in the NHL - heck, maybe even in professional sports - embodies the mentality of their coach more than the Hurricanes do with Rod Brind'Amour. They work relentlessly hard and refuse to give their opponents an inch - just like Brind'Amour did during his playing days.
3. New Jersey Devils (34-13-5)
Previous rank: 5
The Ceiling. The Devils are already having an excellent campaign, but with defensemen Luke Hughes and Simon Nemec - two top-five picks - waiting in the wings, it's scary to think about how good this team could be in a few years.
4. Tampa Bay Lightning (34-16-2)
Previous rank: 4
Drafting. A major reason for the Lightning's dynasty has been the ability to hit on draft picks outside the first round: Nikita Kucherov, Brayden Point, Anthony Cirelli, Alex Killorn, Ross Colton - the list goes on. Without excellent scouting and player development, the Bolts wouldn't be where they are today.
5. New York Rangers (31-14-8)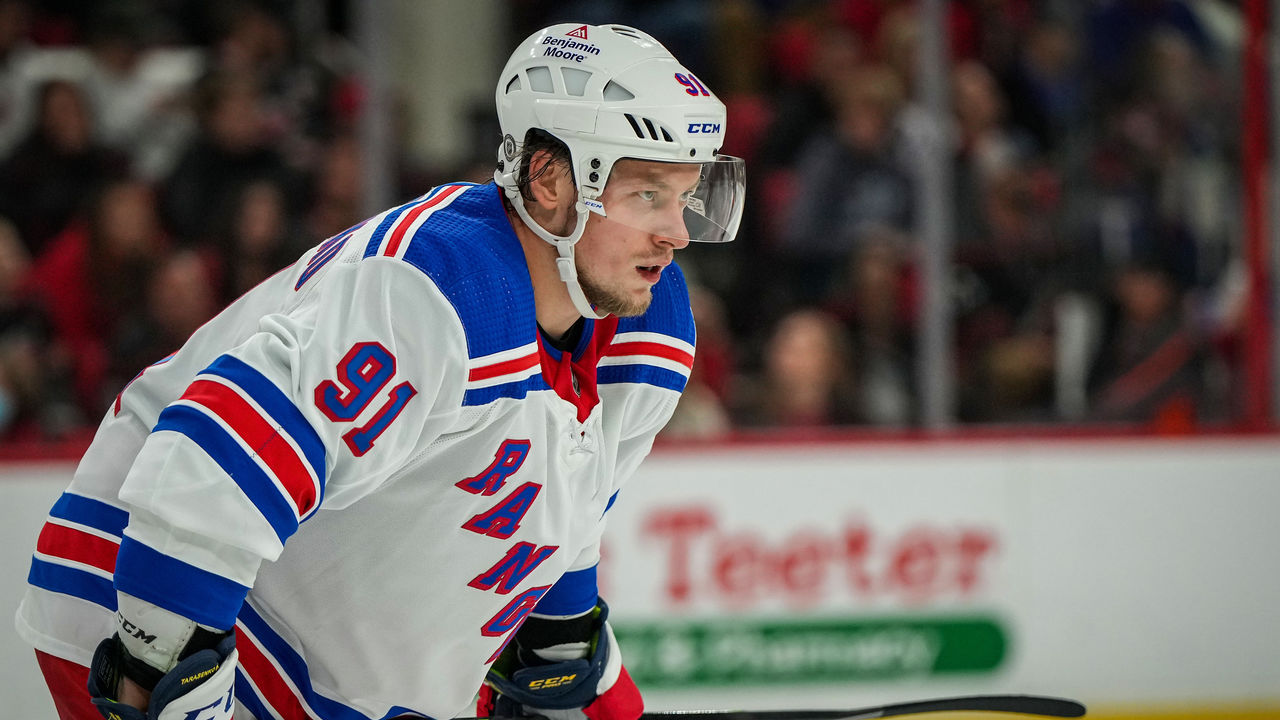 Previous rank: 8
Vladimir Tarasenko and Artemi Panarin's relationship. Did you see how the two connected on Tarasenko's goal in his Rangers debut? The ex-Blue also called Panarin "one of (his) best friends." Now, the duo gets to gun for a Stanley Cup together, bolstered by the power of friendship.
6. Edmonton Oilers (30-19-5)
Previous rank: 7
Connor McDavid. We tried to be more creative here, we really did, but there's no way we weren't going to give it to the Oilers superstar, who's going to hit the 100-point mark in February.
7. Toronto Maple Leafs (32-14-8)
Previous rank: 3
Ilya Samsonov's smiles. The only thing better than Samsonov's performance in the Maple Leafs' crease this season is his postgame scrums. The affable goaltender has built up a reputation for being a fantastic quote, especially with his catchphrase, "Have some smile."
8. Dallas Stars (30-14-10)
Previous rank: 6
Top-line chemistry. Jason Robertson, Roope Hintz, and Joe Pavelski have been among the league's best lines since they were put together in 2020. The trio works perfectly for the Stars, elevating each other's strengths to terrorize opposing defenses.
9. Winnipeg Jets (33-19-1)
Previous rank: 12
Rick Bowness. A few eyebrows were raised after the Jets hired the 68-year-old as their head coach this offseason, but he's come in and installed a structure that the team so desperately lacked in past years under Paul Maurice. There are a lot of strong candidates for the Jack Adams, but Bowness should be right up there.
10. Colorado Avalanche (28-19-4)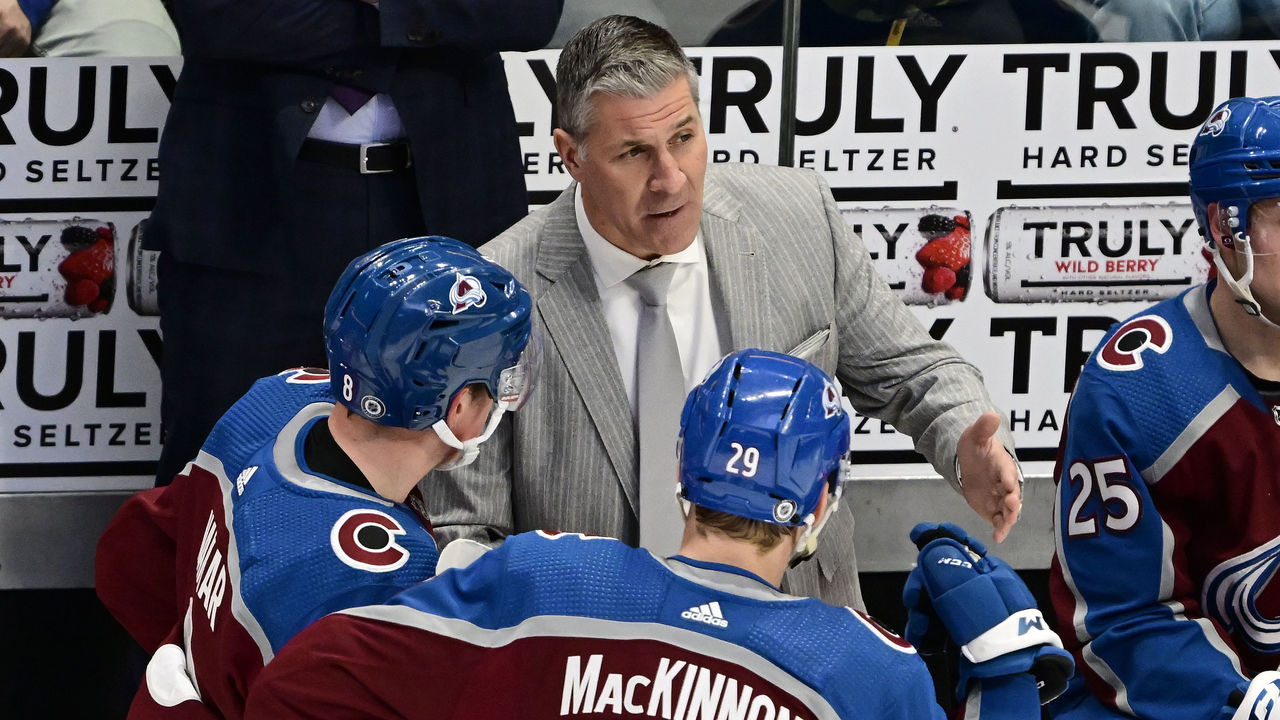 Previous rank: 9
Speed. Cale Makar and Nathan MacKinnon obviously draw the headlines, but even players lower in Colorado's lineup play with incredible pace, and it makes the Avalanche an absolute joy to watch.
11. Vegas Golden Knights (32-18-4)
Previous rank: 17
Chandler Stephenson. Who would've thought Stephenson would go on to represent the Golden Knights at the All-Star Game when he was acquired for a fifth-round pick in 2019? The 28-year-old's breakout campaign over the past two seasons has been a much-needed boost to a Vegas lineup that seems to consistently be missing a major piece due to injury.
12. Los Angeles Kings (29-18-7)
Previous rank: 14
Pheonix Copley. What a story he's been for the Kings. The 31-year-old goalie had 31 games of NHL experience under his belt prior to the 2022-23 campaign. This season in Los Angeles, he owns a sparkling 16-3-1 record between the pipes.
13. Seattle Kraken (30-18-5)
Previous rank: 10
Depth scoring. The Kraken don't have any superstars, which is expected from a team in its second year, but the contributions from up and down the lineup have them in line to make the playoffs for the first time. Seattle has four players - Jared McCann, Daniel Sprong, Ryan Donato, and Eeli Tolvanen - in the top 15 in five-on-five goals per 60 minutes.
14. Florida Panthers (26-23-6)
Previous rank: 16
Matthew Tkachuk. There's no question the Panthers won Year 1 of last summer's blockbuster deal with the Flames that brought the talented agitator to Sunrise. Tkachuk has 23 more points than Jonathan Huberdeau and MacKenzie Weegar combined.
15. Washington Capitals (28-21-6)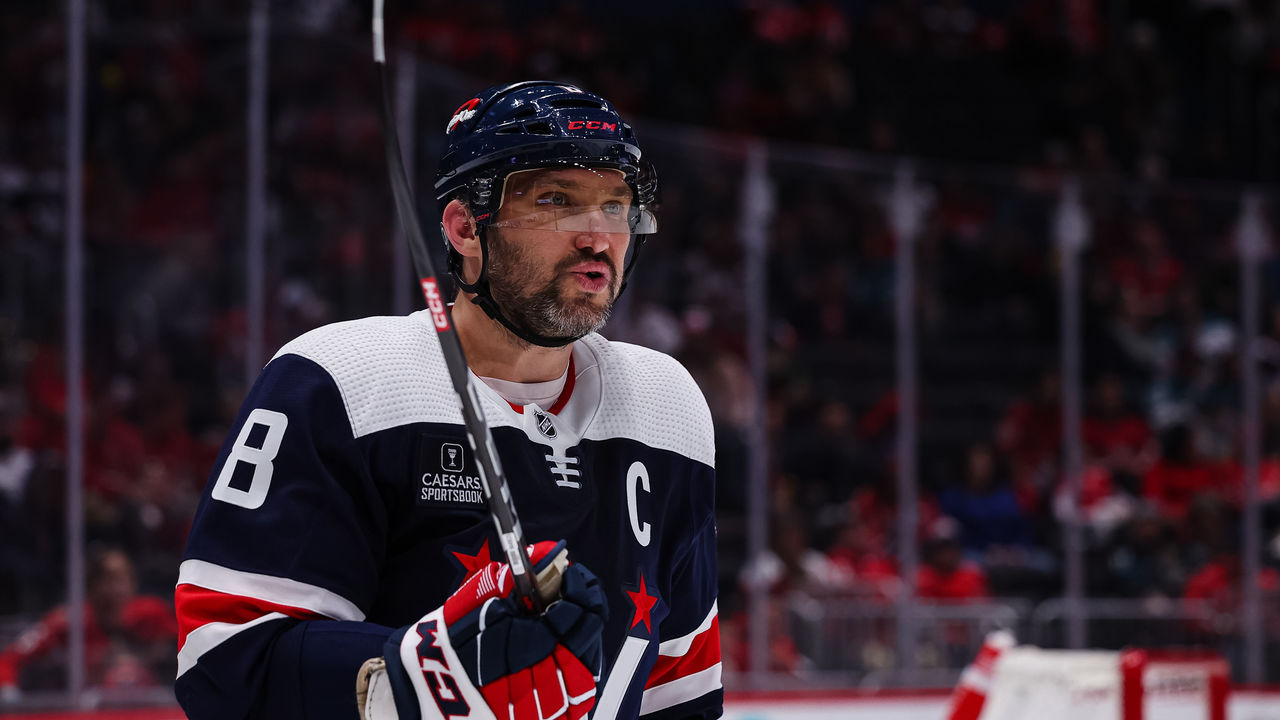 Previous rank: 20
Ovi's chase for 892. Ovechkin is turning his pursuit of the all-time goal record into an inevitability. The 37-year-old just won't slow down - he's set to blow past 40 goals for the 13th time in his career. Everything the Capitals do in the near future is in an effort to get their franchise superstar to 892 career goals, and rightfully so.
16. Pittsburgh Penguins (26-17-9)
Previous rank: 18
The gang is still together. There seemed like a legitimate possibility that the Penguins' iconic trio of Sidney Crosby, Evgeni Malkin, and Kris Letang would be split up this past offseason when the latter two were set to become unrestricted free agents. But that just wouldn't have been right, and it'll be great for the hockey world if they all finish their careers together in the Steel City.
17. Nashville Predators (25-19-6)
Previous rank: 13
Juuse Saros. We hope every member of the Predators buys Saros a bouquet of flowers for Valentine's Day. He ranks fifth among all netminders this season in goals saved above average (16.82) and second in goals saved above expected (28.1).
18. Buffalo Sabres (26-21-4)
Previous rank: 11
All-out offense. The Sabres have blossomed into one of the league's most fun up-and-coming teams. Buffalo ranks second in goals per game thanks in large part to human highlight reel Tage Thompson - you just never know what the 6-foot-6 dangler will do next.
19. New York Islanders (27-23-6)
Previous rank: 22
Bo Horvat. Duh. The newcomer has three goals and four points in his first four games with the Islanders. Talk about making an instant impact!
20. Minnesota Wild (28-20-4)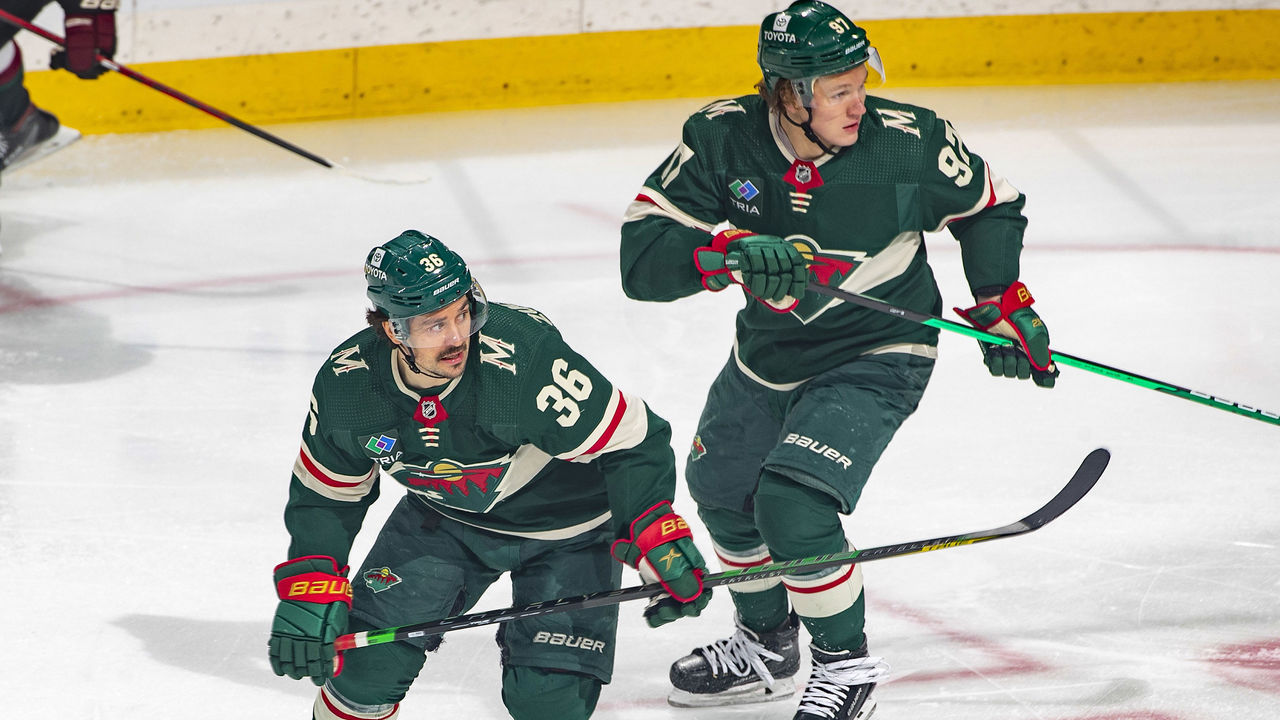 Previous rank: 15
Kaprizov and Zuccarello's chemistry. Few duos have clicked the way Kirill Kaprizov and Mats Zuccarello have over the past two years. Kaprizov has emerged as the most potent player in Wild franchise history, while Zuccarello has enjoyed the best seasons of his career in his mid-30s.
21. Calgary Flames (25-18-10)
Previous rank: 19
Darryl Sutter's press conferences. Things haven't gone exactly as planned for the Flames this season, but we can always count on their head coach's dry humor to give us a laugh whenever he speaks to the media.
22. Detroit Red Wings (23-20-8)
Previous rank: 23
Dylan Larkin. Let's appreciate how cool it is that Larkin, a native of Waterford, Michigan, and an alumni of the University of Michigan, is the captain and star player of the Red Wings as he paces the club with 48 points in 50 games. Those hometown factors have to be considered when the pending UFA decides whether to re-sign or test the open market.
23. Ottawa Senators (24-24-3)
Previous rank: 21
Tim Stutzle. In yet another disappointing campaign for the Senators, Stutzle's breakout as a point-per-game forward has been a much-needed bright spot.
24. Philadelphia Flyers (22-23-10)
Previous rank: 24
Carter Hart. The Philadelphia netminder has bounced back in a big way this season and is one of the main reasons the Flyers aren't far worse than they are.
25. St. Louis Blues (24-25-3)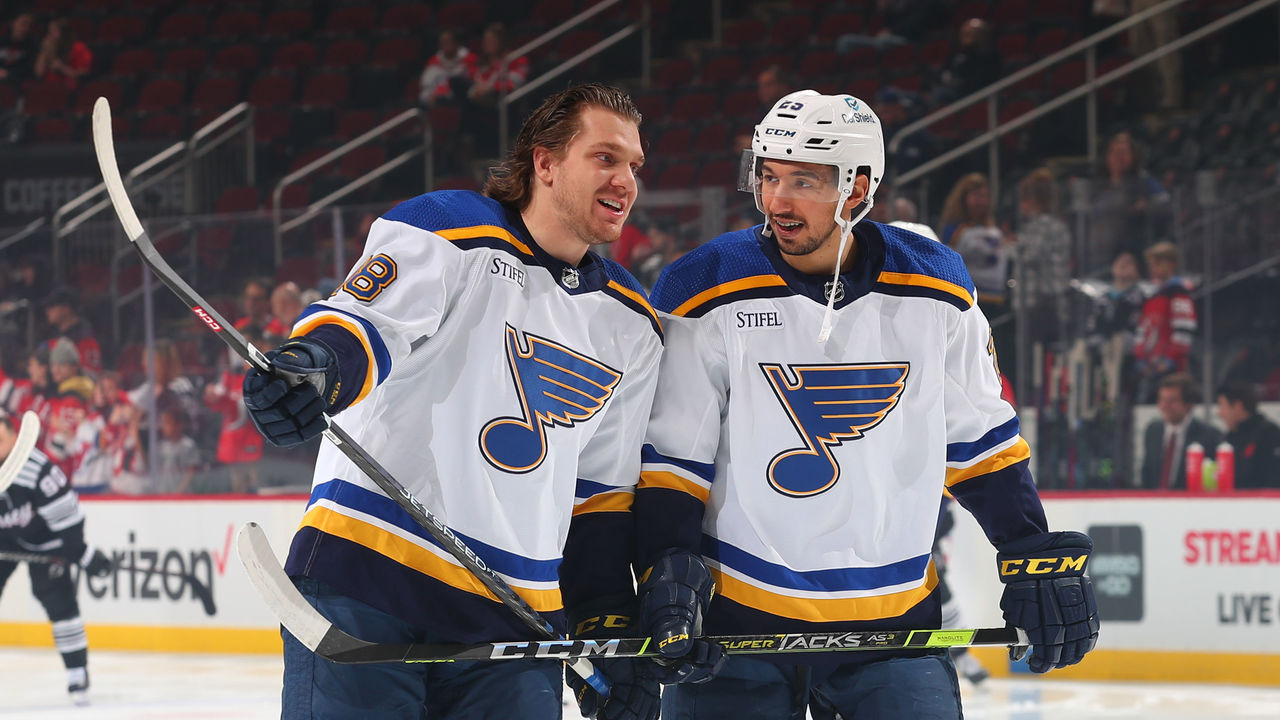 Previous rank: 26
Robert Thomas and Jordan Kyrou. It's the end of an era in St. Louis, with Vladimir Tarasenko getting traded and Ryan O'Reilly possibly next. At least Blues fans can take solace knowing they have their two phenom forwards locked up for the next eight years.
26. San Jose Sharks (17-26-11)
Previous rank: 25
Erik Karlsson's resurgence. It looked like Karlsson's $11.5-million contract was going to be an anchor on the Sharks' cap after three years of declining play and injury troubles. Instead, the 32-year-old has turned back the clock to lead defensemen with 73 points and the entire league in even-strength scoring.
27. Montreal Canadiens (22-27-4)
Previous rank: 28
Arber Xhekaj. Whether it's his improbable rapid rise from an undrafted free agent to an NHL regular, the many nicknames the Canadiens fan base has given him, or his throwback enforcer-esque style, it's hard not to love Xhekaj. Well, unless you're one of his opponents.
28. Vancouver Canucks (21-28-4)
Previous rank: 27
Unpredictability. You just never know what's going to happen during a Canucks game. Blown leads and multi-goal comebacks have been run-of-the-mill occurrences in Vancouver this season. If you love high-event hockey, look no further - the Canucks lead the NHL in combined goals for and against.
29. Arizona Coyotes (17-28-8)
Previous rank: 30
Mullett Arena. Is it strange that the Coyotes are playing in a college rink? Of course. But the sooner you embrace the oddity that is Mullett Arena, the better. There's simply no fan experience quite like it in the NHL.
30. Anaheim Ducks (17-31-6)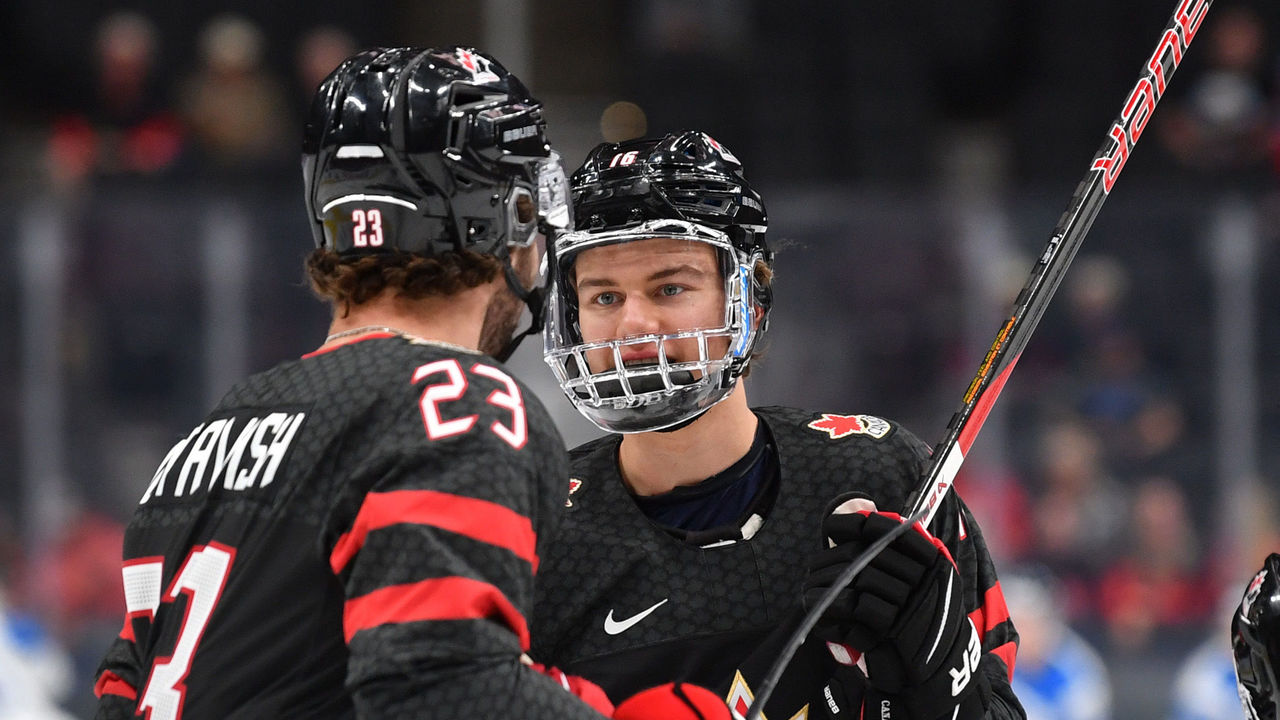 Previous rank: 29
Mason McTavish's texts. According to projected 2023 first overall pick Connor Bedard, the Ducks rookie has been shooting him a message every time Anaheim loses a game. The pair helped Canada win a gold medal at the 2022 World Junior Championship, and the Ducks are well in the race to acquire Bedard's services.
31. Chicago Blackhawks (16-30-5)
Previous rank: 31
Commitment to tanking. There's really not much to love about the Blackhawks, but we have to applaud management's ability to assemble the worst roster possible in hopes of drafting first overall.
32. Columbus Blue Jackets (16-33-4)
Previous rank: 32
That their season is almost, mercifully over. The Blue Jackets only have to suffer through 29 more games before they can turn the page on their injury-riddled campaign. The end of the season will also bring about answers for Columbus: Will it all have been worth it to land Bedard?
(Analytics sources: Evolving Hockey, Natural Stat Trick)