5 important questions heading into the NHL's offseason frenzy
National Hockey League / Getty
Editor's note: This story was published before Kevin Fiala was traded to the Los Angeles Kings.
With the Stanley Cup Playoffs in the rearview, it's time to direct our full attention to what's expected to be a busy offseason.
Between the draft, free agency, and the trading frenzy, there should be plenty of player movement that shakes up the balance of the NHL. With that in mind, we ask five pressing questions that could alter the landscape of the league.
1. Can the Penguins keep the gang together?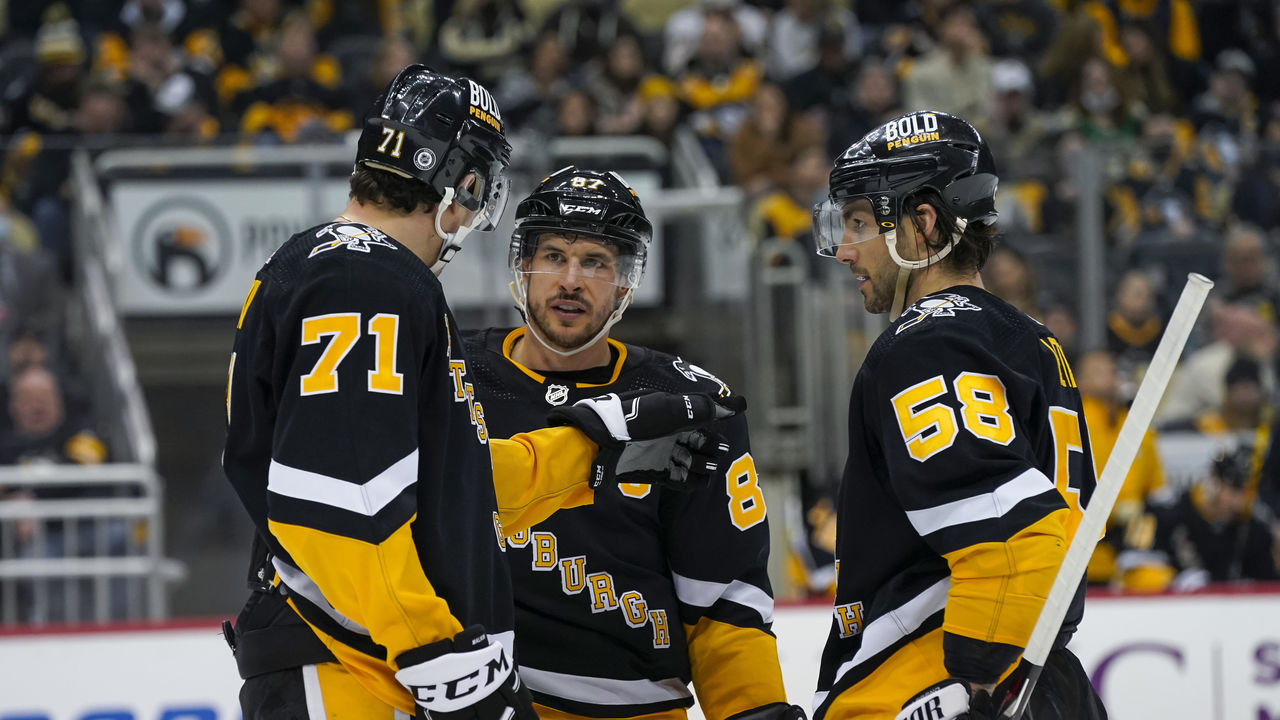 The Pittsburgh Penguins are set to undergo their biggest offseason in recent memory. Franchise pillars Evgeni Malkin and Kris Letang are both pending unrestricted free agents. While it's difficult to picture either player in a different uniform, recent reports suggest it's far from a guarantee that both return.
The Pens project to have $23 million in cap space, but that's only with a roster of 16 players. Rickard Rakell, Evan Rodrigues, and Casey DeSmith are also UFAs, while Danton Heinen and Kasperi Kapanen are restricted free agents.
If Malkin and Letang stay, Pittsburgh's Stanley Cup window will remain open. But if not, president of hockey operations Brian Burke and general manager Ron Hextall will have to go out and do their best to replace either one or both of them via trade or free agency, which won't be easy. But sinking into a rebuild while Sidney Crosby is still elite can't be an option.
Moreover, if Malkin and/or Letang decide to leave, it'll almost certainly be for a fellow contender. Both veterans still have a lot to offer, and where they go could shake up the balance of power in the NHL.
2. What does Sakic have up his sleeve?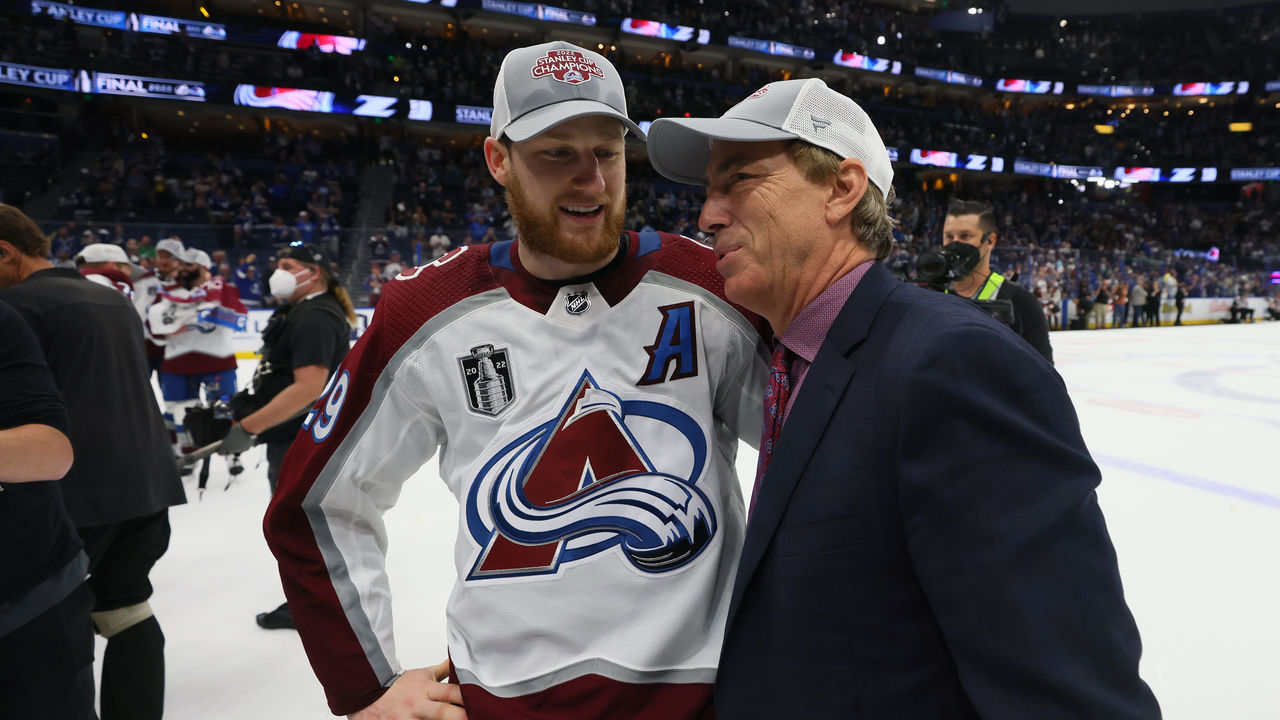 It's a good thing the Colorado Avalanche won the Cup this year because it may have been their best chance with this core. That's not to say they can't get back, but it'll be increasingly difficult.
Colorado has several key UFAs that'll be looking to cash in, including Nazem Kadri, Valeri Nichushkin, Andre Burakovsky, Josh Manson, and Darcy Kuemper. Artturi Lehkonen is the club's biggest RFA.
The Avs do have $25 million in projected cap space, but they can't spend too frivolously beyond 2022-23 knowing Nathan MacKinnon and Bowen Byram will be due for hefty raises.
However, Joe Sakic is arguably the league's best GM. If anybody can replenish the depth the team is about to lose, it's him.
The Avalanche have reportedly made Nichushkin a priority, so expect him to return. The other UFAs, though, may have priced themselves out of Denver. Kadri, in particular, likely has. He'll be the toughest to replace considering quality centers rarely hit the open market, he just racked up a career-best 87 points, and he was dynamite in the playoffs.
Sakic won't do anything impulsive, but he's not going to sit on his hands, either. He built a Cup contender by making savvy trades and signings, but it'll be harder now as his cap space shrinks and his trade bait cupboard becomes barer. What moves will he make to try and return the Avs to the promised land?
3. Will Gaudreau stay in Calgary?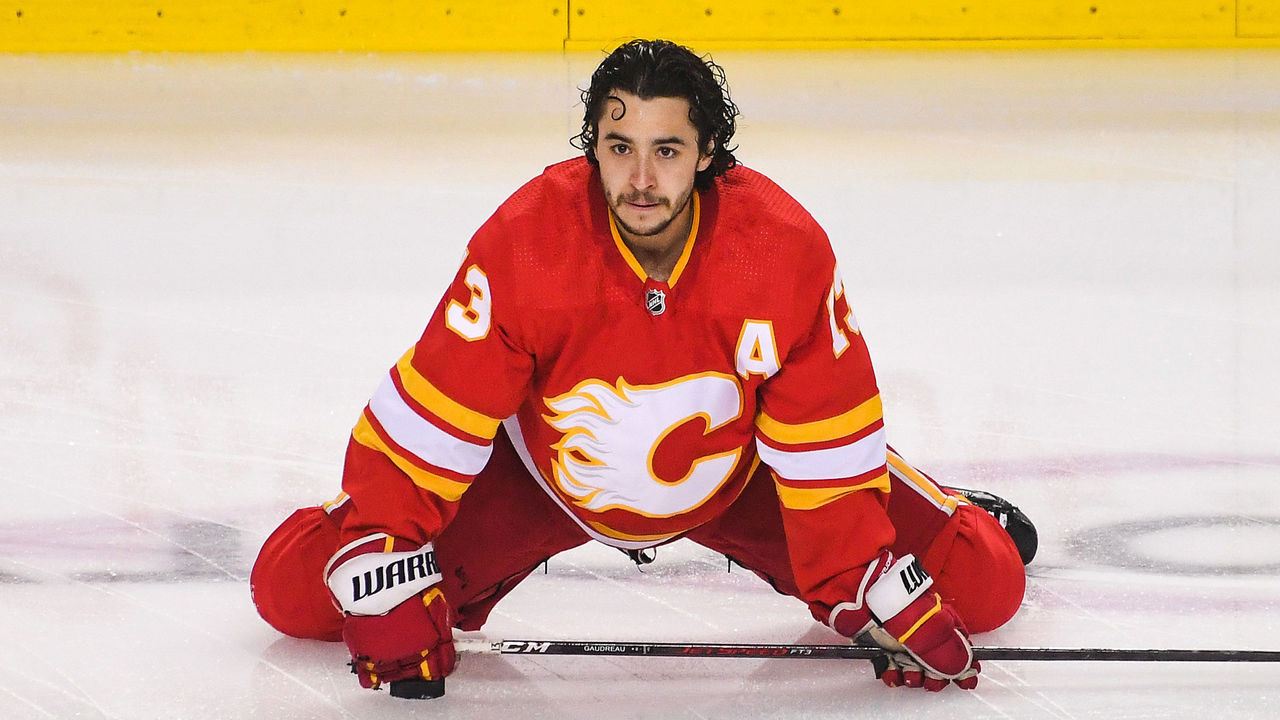 The Calgary Flames are facing one of the most important offseasons in franchise history. Star winger Johnny Gaudreau is a UFA. GM Brad Treliving is certainly doing everything in his power to get him to return, but it likely all comes down to whether Gaudreau wants to spend the next seven-to-eight years of his career in Calgary or somewhere else.
Gaudreau's decision will have a drastic ripple effect on the Flames.
If he stays, it'll likely be for around $10 million per season. Matthew Tkachuk, who's an RFA, will likely command a similar cap hit on a long-term deal. However, with $27 million in cap space, spending roughly $20 million on two players could make it difficult to sign RFAs Andrew Mangiapane and Oliver Kylington.
In order to bring back all four, it'd likely mean the Flames would have to give up a sweetener to get a team to take on Milan Lucic or Sean Monahan. But it's doable, and it'd make the Flames a contender again.
If Gaudreau leaves, though, it's hard to see them having the same type of season they just enjoyed. The New Jersey native, who finished fourth in Hart Trophy voting after a 115-point campaign, is such a key cog in Calgary's offense.
While Gaudreau leaving would make it easy to lock up Mangiapane and Kylington, it may make Tkachuk think twice about signing a long-term extension. He could accept his $9-million qualifying offer and become a UFA in 2023. Having both players leave in a two-year span would be detrimental.
4. Can an Atlantic rebuilder make a push?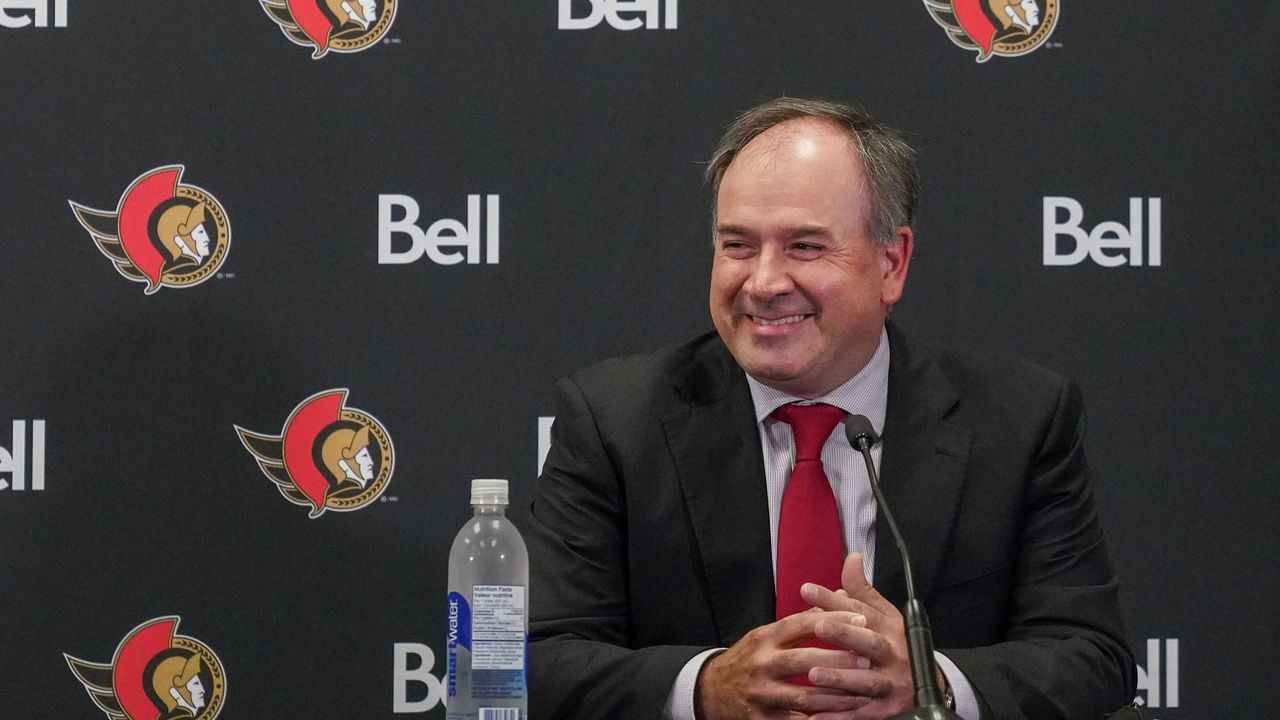 Even though Patrice Bergeron is reportedly returning to the Boston Bruins for at least one more season, it's possible they could take a step back in 2022-23. After all, Brad Marchand and Charlie McAvoy are both expected to miss at least the first two months of the season, and there'll be a new head coach in charge.
That could leave an opening in the vaunted Atlantic Division. We can assume the Florida Panthers, Tampa Bay Lightning, and Toronto Maple Leafs will be playoff clubs again, but the rest of the division is full of up-and-comers.
Could the Buffalo Sabres, Detroit Red Wings, Ottawa Senators, or Montreal Canadiens take advantage of Boston's potential fall and make the necessary offseason push?
Let's start with the Habs. They're just beginning their retool, but they do own the No. 1 pick in the draft - which is being held in Montreal - and 10 selections total in the first four rounds. There are also some leftover pieces from their miracle Stanley Cup run a year ago. Will Jeff Gorton and Kent Hughes try to get this thing turned around quickly? Or will they take a more patient approach? We'd guess the latter.
The Sabres are fresh into their latest rebuild, but they showed some promise last season. Now, they'll get a full year of 2021 top pick Owen Power. Buffalo also has $35 million in projected cap space. Can the Sabres convince a top UFA to come to Western New York? Or will they also take a more patient approach? We're guessing the latter here, too.
All the bad contracts Steve Yzerman inherited from Ken Holland are off the books. The Red Wings have $35.7 million in cap space and nobody signed beyond 2023-24. After rebuilding for several seasons, this finally seems like the year for them to be major players for a big-time UFA. While one player likely won't get Detroit over the hump in 2022-23, the Wings are getting close.
And then there are the Senators, who have a promising young core in place that appears ready to take the next step. They have $23 million in cap space, which isn't as much as it sounds considering Josh Norris and a handful of other RFAs are due for raises. But if the Sens can find a way to add both a top-four defenseman and a top-six forward, they have the best chance to make a leap.
However, it's not easy to recruit high-profile UFAs to Ottawa, and it's unknown if the team has an internal payroll with Anna and Olivia Melnyk, the daughters of the late Eugene Melnyk, serving as owners. Time will tell.
5. Who will pony up for top trade candidates?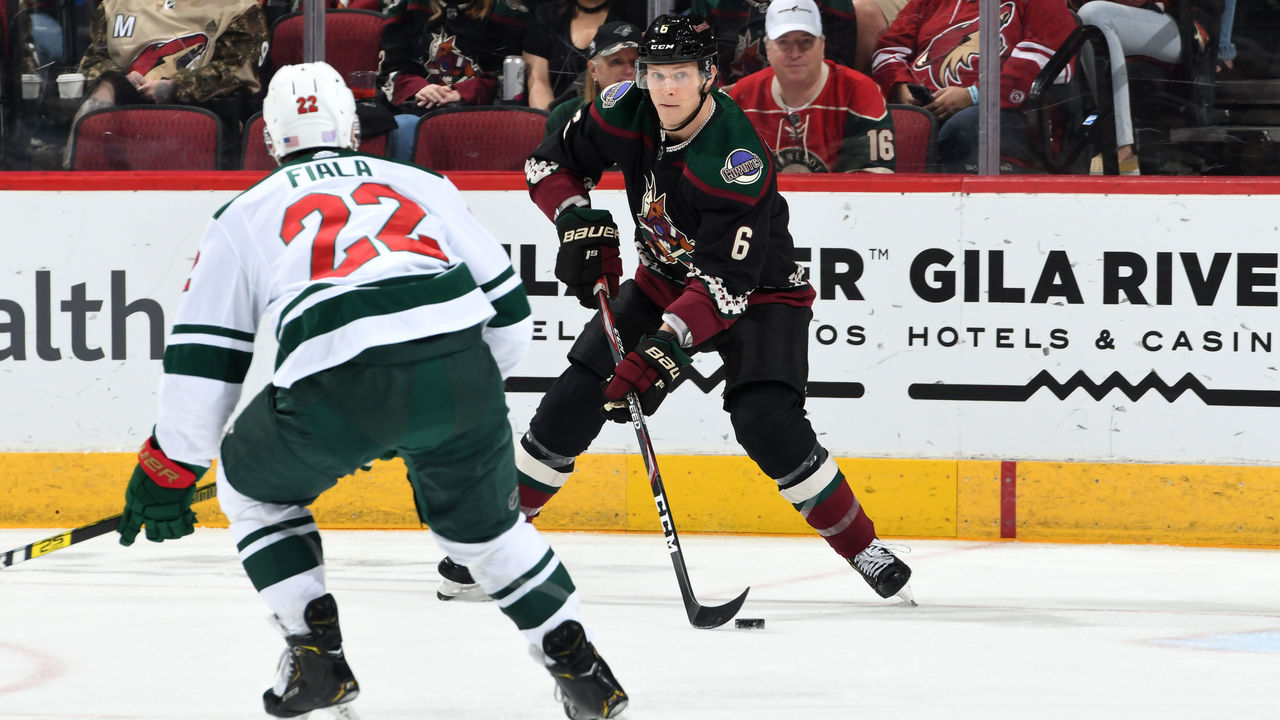 For a team like Ottawa that historically struggles to recruit top UFAs, finding a difference-maker via trade could be a fruitful route this offseason. And there's no shortage of young, game-breaking talent that could be up for grabs.
Arizona Coyotes defenseman Jakob Chychrun, Chicago Blackhawks sniper Alex DeBrincat, and Minnesota Wild winger Kevin Fiala are just a few of the mid-20s stars that are available this summer. But keep in mind that while Chychrun is locked up for three more years, Fiala needs a new deal this offseason and DeBrincat is a year away from being an RFA.
The Senators have the draft pick and prospect ammunition to pull off a deal, but they surely won't be the only team calling.
The New Jersey Devils are in a similar position as Ottawa. It seems like they're ready to break through, they have plenty of cap space, and ownership is clearly willing to spend after luring Dougie Hamilton last offseason.
The Los Angeles Kings already broke through with a playoff berth this past campaign. However, there's room to take another step, and they should be aggressive while Drew Doughty and Anze Kopitar are still playing at a high level. They, too, have ample cap space and lots of trade bait.
But these are the types of impact players that all teams - except those who are actively tanking - should be calling about. Yes, this includes the cap-strapped clubs that would be required to perform some gymnastics to make it work. In other words, there will be lots of competition - more than people think - for these available stars.
(Cap source: CapFriendly)
Comments
✕
5 important questions heading into the NHL's offseason frenzy
  Got something to say? Leave a comment below!