How each Canadian team should approach the NHL's trade deadline
Michael Martin / National Hockey League / Getty
We saw four Canadian teams make the playoffs last year thanks to the North Division, but this season looks like it might be a different story. As it stands, Calgary and Toronto are the only two teams well on the way to the postseason. Winnipeg, Edmonton, and Vancouver are currently on the outside looking in, while Ottawa and Montreal have been out of it for awhile.
Despite the varying differences in the standings between all seven Canadian clubs, each one should be active in one way or another at the trade deadline. Let's take a look at how each team should approach this year's deadline as March 21 approaches.
Calgary Flames: Trust what you got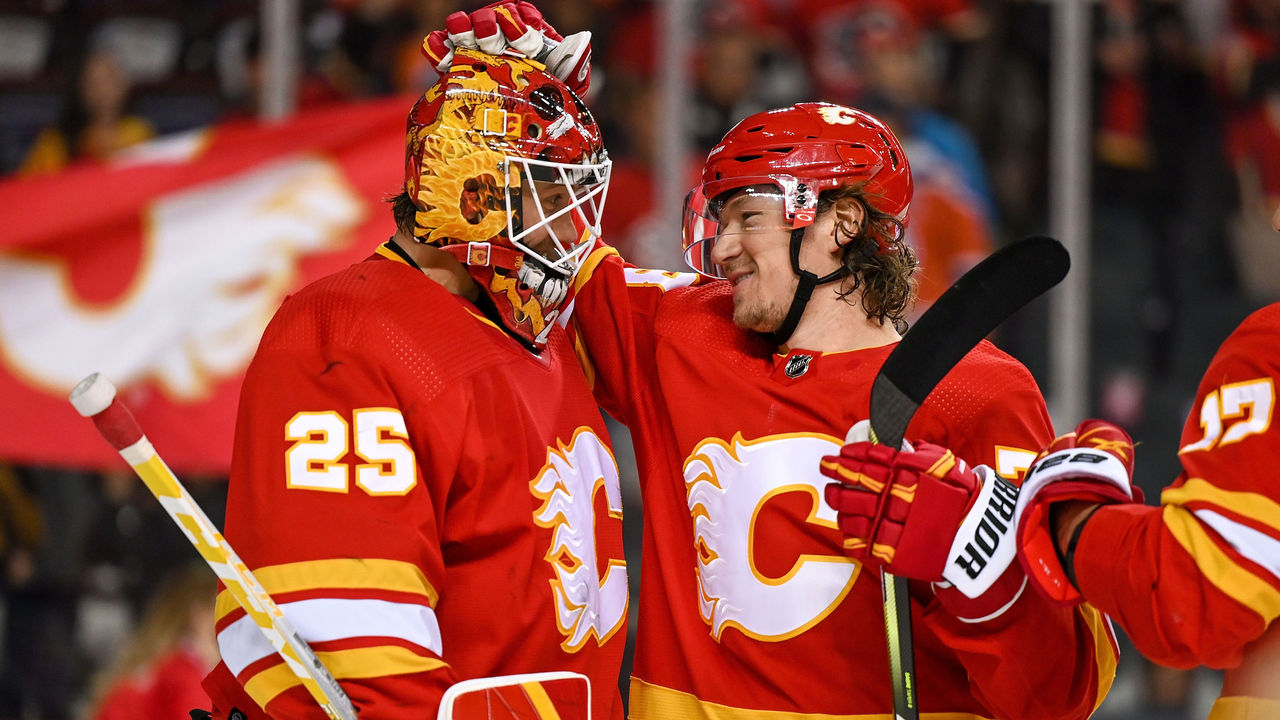 Deadline cap space: $870,000
The Flames already made a big splash on the trade market by bringing in Tyler Toffoli well ahead of the deadline. As a result, the team now boasts one of the league's deepest group of forwards. Add to that an elite goaltender and a competent blue line, and you find yourselves with one of the toughest teams in the NHL to play against.
Calgary has little cap space at their disposal and a depleted set of draft picks. They managed to nab Toffoli without giving up one of their top prospects, which was some tidy work by GM Brad Treliving. At this point, Calgary needs to stand pat and trust what they've put together. Since Feb. 1, the Flames have won 14 of 17 games; the team is clicking on all cylinders and will be a nightmare to face in the playoffs. Perhaps the club opts to add a depth defenseman or forward for cheap, but it wouldn't be at all surprising if they're quiet.
Edmonton Oilers: Trade for a goalie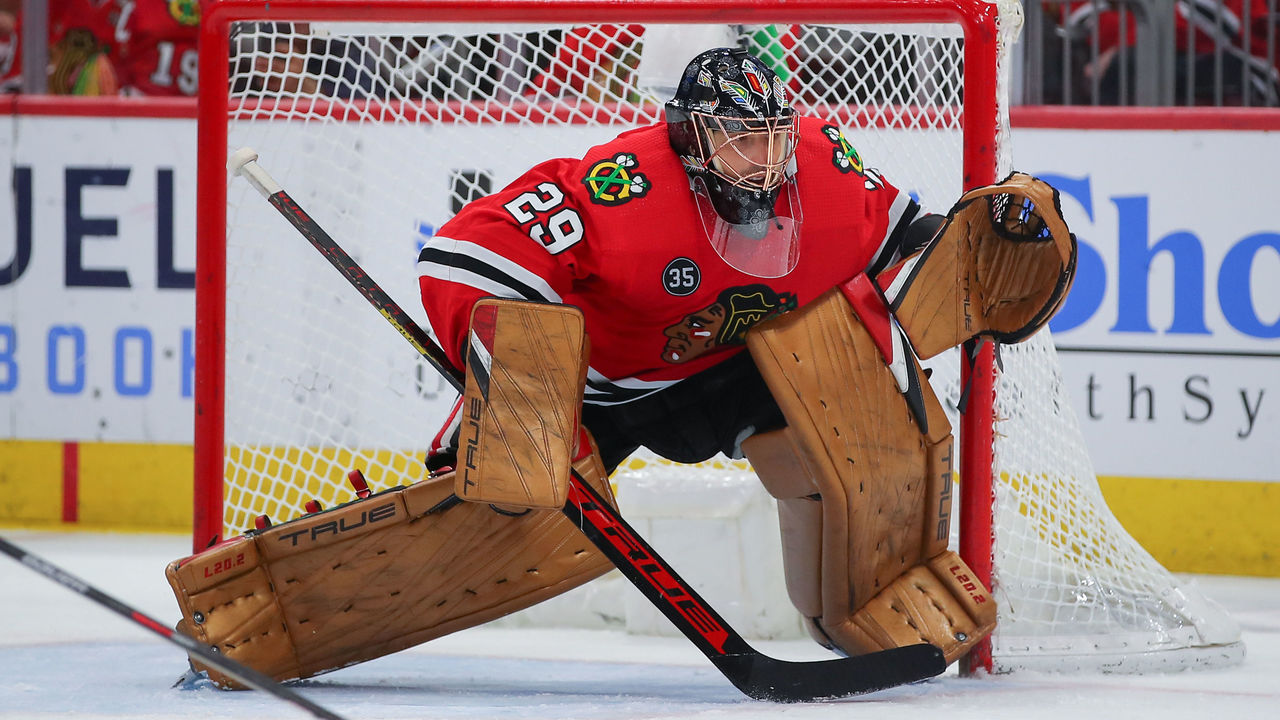 Deadline cap space: $591,000
Enough is enough in Edmonton. The club went into the year entrusting Mike Smith and Mikko Koskinen in net - it hasn't worked out. The soon-to-be 40-year-old Smith has been on and off IR all year, and when he's played, he hasn't been great. Koskinen has gotten the bulk of the starts as a result but has only managed a .904 save percentage and -4.46 goals saved above average. He's played well as of late, but if the Oilers want to go deep in the playoffs, he can't be the one in the crease. The Oilers are the 12th-best team in the league with 3.21 goals scored per game but are the 11th-worst with 3.21 goals allowed per game. A fix in net could go a long way.
There are a number of options on the goalie market, with Marc-Andre Fleury far and away the best option out there. He's proven on numerous occasions he has what it takes to guide a team to the Stanley Cup Final, and can provide Edmonton the stability they desperately need. It hasn't been confirmed whether or not he would accept a trade out of Chicago, but the asking price will probably be hefty. If he were to allow a trade, Edmonton should be all over him. Otherwise, the Oilers might look for an upgrade with Joonas Korpisalo, Braden Holtby, or Jaroslav Halak.
Montreal Canadiens: Sell, sell, sell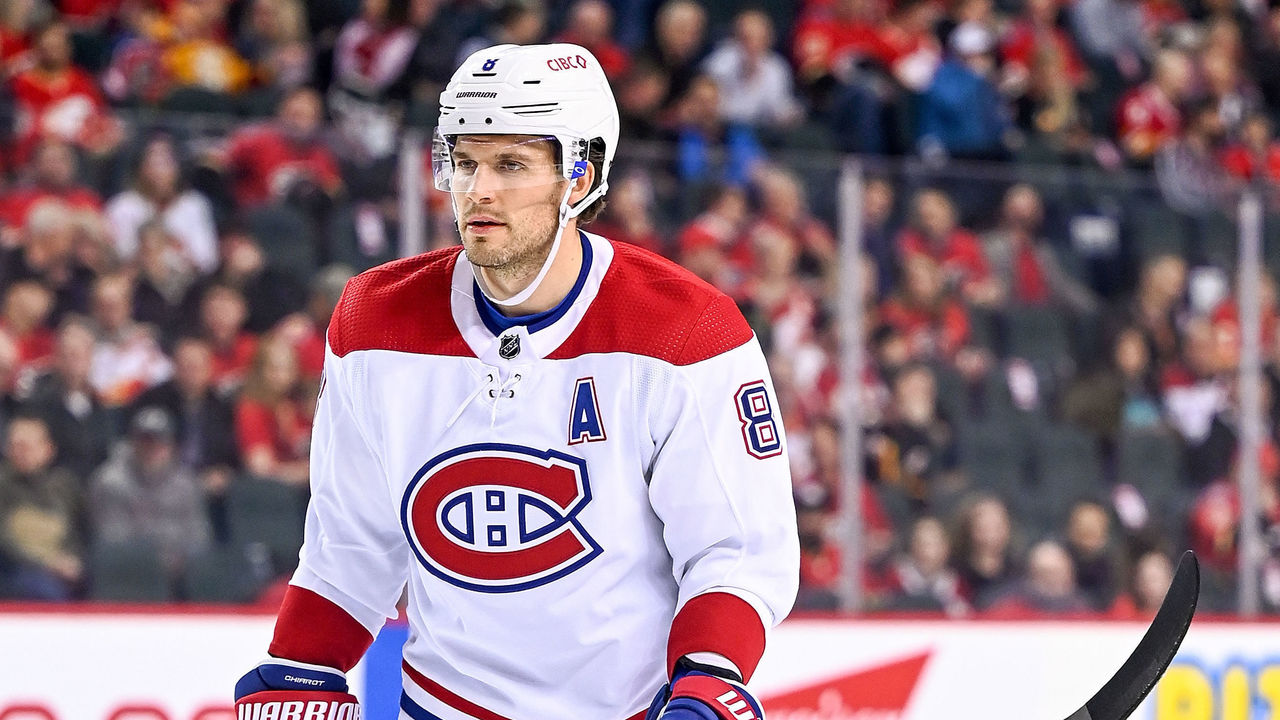 Deadline cap space: $7.7 million
The Canadiens have teetered between being a buyer and seller at the deadline over the last decade, but this is the first year in a long time where a true fire sale could go down. Ben Chiarot is almost certainly going to get dealt, but the team has a handful of other players who could presumably find new homes.
Artturi Lehkonen, Brett Kulak, Cedric Paquette, Mathieu Perreault, and Chris Wideman are all on expiring deals and could be moved. Montreal's big-ticket names like Jeff Petry and Brendan Gallagher will likely only get moved in the summer - if they get dealt at all. Montreal has been playing great hockey under new head coach Martin St. Louis, so perhaps that will deter the team from selling cornerstone veterans and rebuilding. Kent Hughes' and Jeff Gorton's phone will surely be ringing off the hook for plenty of players on their roster. They're not in a position to sell low on anybody at this point, but if the right deal comes along, there should be no hesitation to accept as they usher in a new era in Montreal.
Ottawa Senators: Use cap space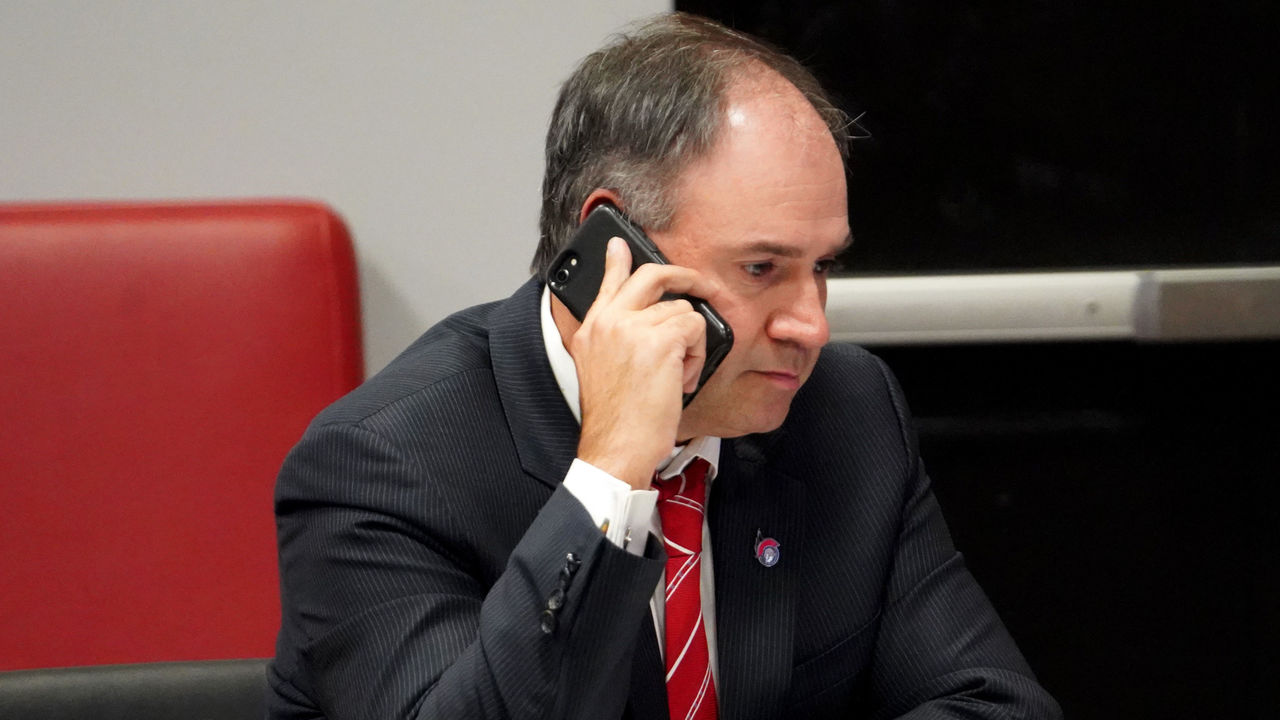 Deadline cap space: $55 million
The Senators don't have a ton of assets to sell at this year's deadline. Michael Del Zotto and Tyler Ennis could fetch mediocre returns; Nick Paul, Erik Brannstrom, and Chris Tierney, who could still be a part of the team's future, aren't locks to be moved. What the Senators do have, though, is a massive amount of cap space that can be used to their advantage.
Contenders all around the league are pressed right up against the cap and will be desperate to shed some salary in order to bulk up for the playoffs. The Senators could be big winners if they help facilitate trades either by taking on contracts or by simply retaining salary as a third party. The club has a great foundation of young studs and is inching closer to contention, but they're just not there yet. Eugene Melnyk and Pierre Dorion need to capitalize on stockpiling assets if they don't want to be in this position next year.
Toronto Maple Leafs: Bolster blue line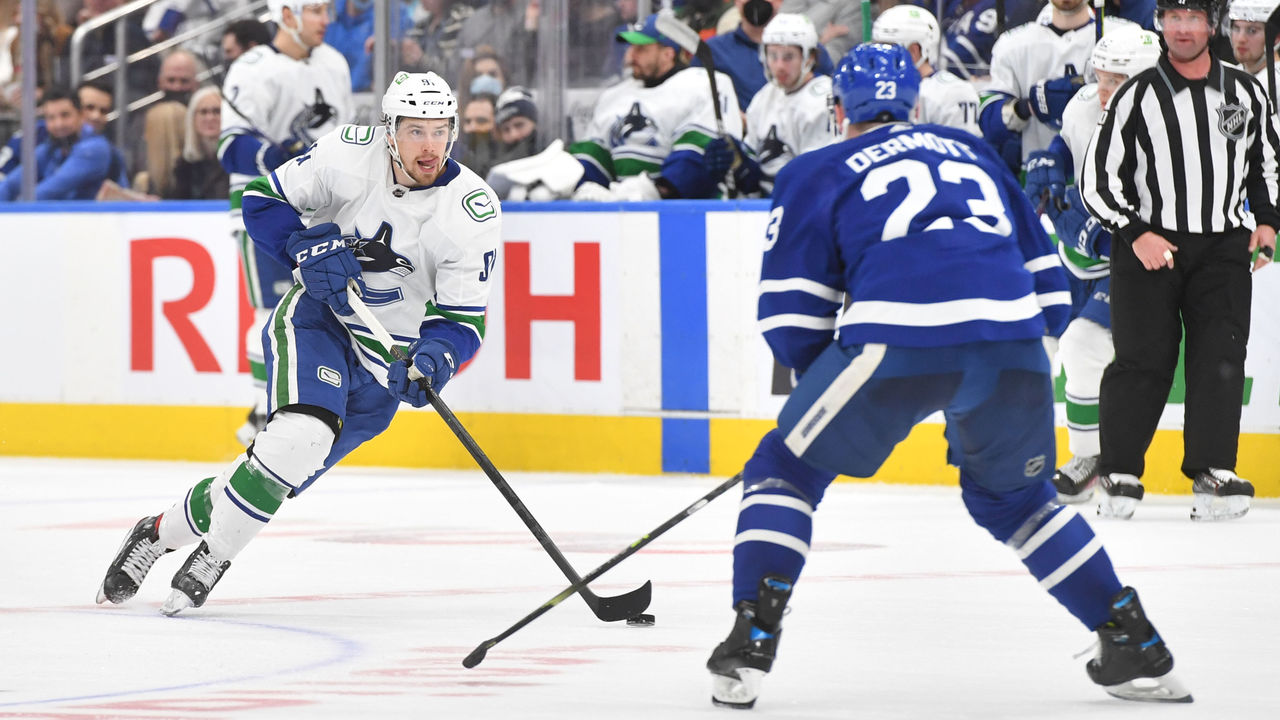 Deadline cap space: $3.7 million
The Maple Leafs could go a number of ways at the deadline this year, but all signs point toward the club bringing in a defenseman to reinforce their middling defensive group. Sheldon Keefe and Kyle Dubas have both indicated their faith in Jack Campbell and Petr Mrazek, so it seems unlikely the team will add a goaltender. Perhaps Campbell's minor injury changes things, but he's still their guy come playoff time assuming he's healthy. The team's forward group is deep and dangerous and doesn't need much tinkering, scoring 3.71 goals per game - fourth-best in the NHL.
Toronto needs to address its defensive issues and bring in a solid blue-liner. Things are trending toward Jake Muzzin returning to the lineup before the playoffs, which is a great sign. But still, handing big minutes to Travis Dermott and Justin Holl isn't going to fly in the postseason. Dubas has said he isn't big on the idea of bringing in a rental player this year, but there are a number of defensemen on expiring contracts that the club can easily acquire and perhaps for a cheap price. Veteran blue-liners Justin Braun, Luke Schenn, Damon Severson, or Ben Chiarot could fit the bill and provide the Leafs with some much-needed help.
Vancouver Canucks: Don't make a panic move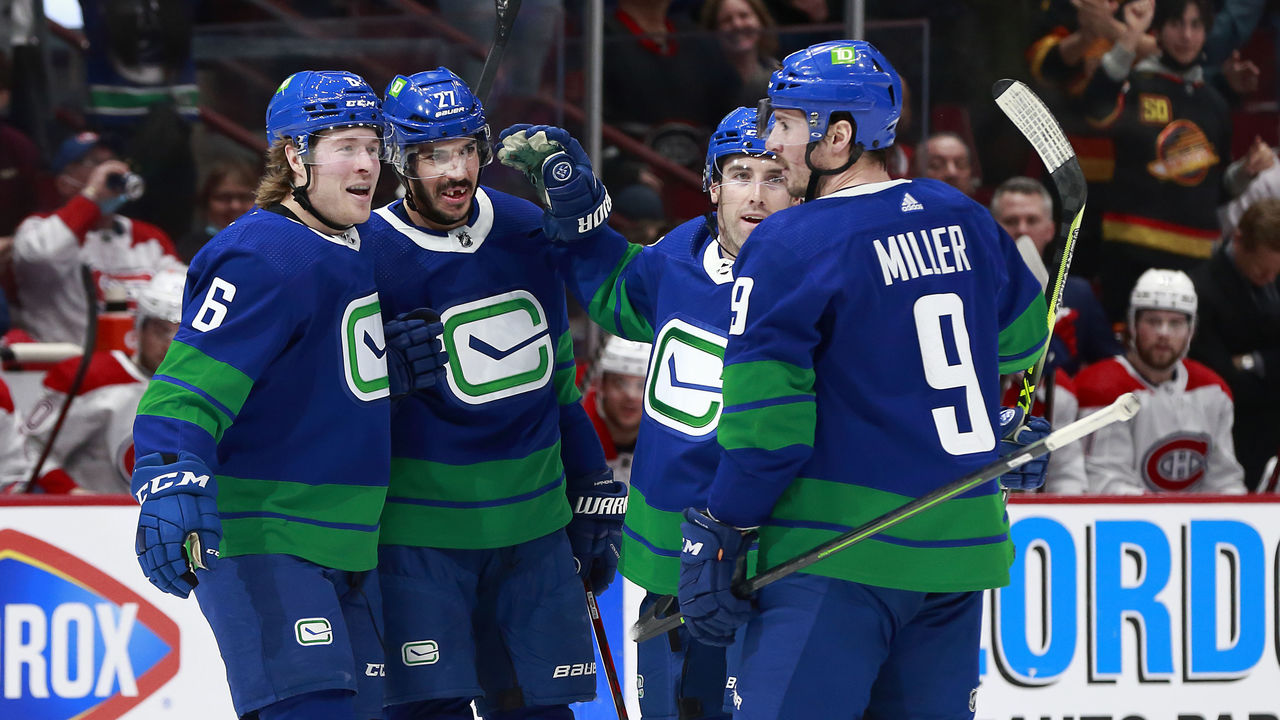 Deadline cap space: $2.4 million
The Canucks might have a slim chance to make the playoffs at this point, but that doesn't mean they should be big sellers. Brock Boeser and J.T. Miller have been floated around in the rumor mill over the last few months, but parting ways with either player at this point might end up being a huge mistake.
Miller has proven himself since landing in Vancouver, and with one more year on his contract, there's not much of a reason to sell yet. He could still be in line for an extension, so there's no real rush to trade him, and he's been one of the team's best, most consistent players. Splitting with the 25-year-old Boeser wouldn't be wise unless the return is massive. Despite having a bit of a down year, he's still on pace for an impressive 27 goals while ranking third on the team with a 58.39 expected goals for percentage.
The beginning of the season was a nightmare in Vancouver, but things are looking brighter. With new management, a new coach, and the team heading in the right direction, there isn't an urgent need to offload one of the team's stars. If a team makes an offer they can't refuse, then it's a different story. But there's no need to make a trade at this point just for the sake of shaking things up.
Winnipeg Jets: Trade Andrew Copp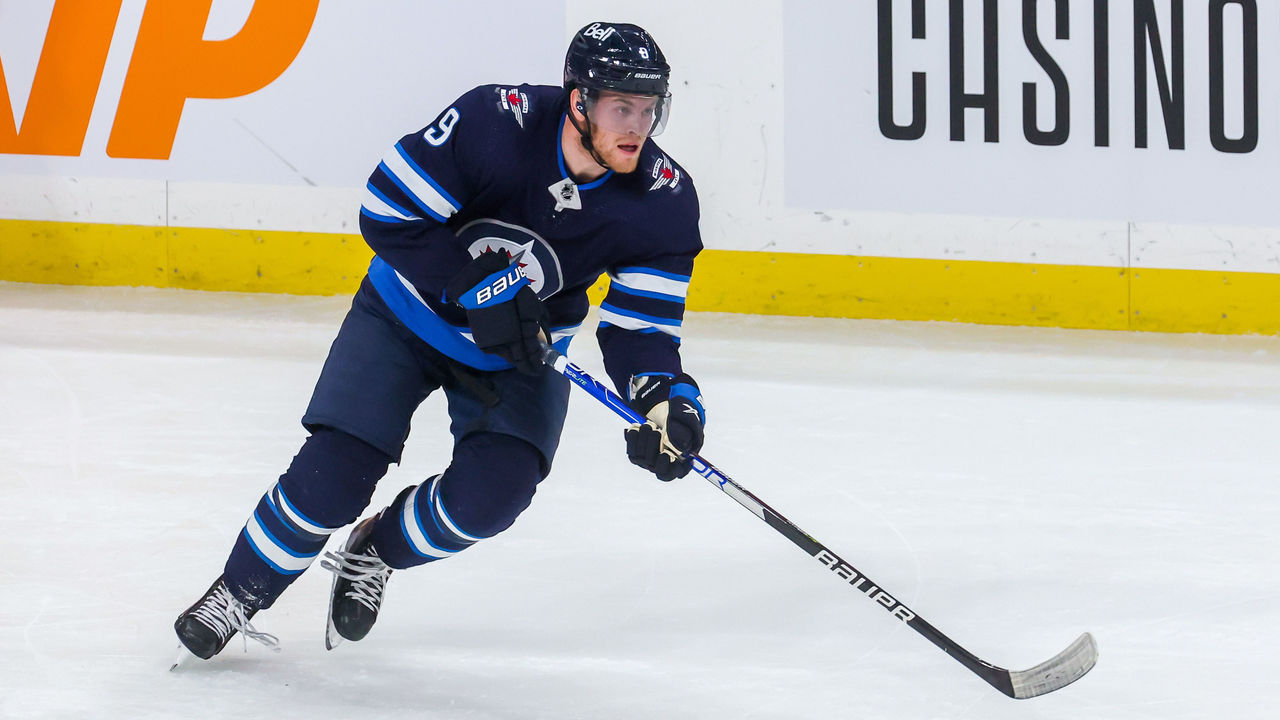 Deadline cap space: $669,000
Similar to the Canucks, the Jets are a great team on paper that simply haven't been able to put it together this season. Many pegged the team as a potential dark horse Stanley Cup contender entering the year. However, even making the playoffs is starting to look out of reach. The Jets have too much talent throughout its lineup to be as bad as they've been, but clearly something isn't clicking. They don't have a ton of rental players to offer on the market, but Copp should garner a ton of interest around the league if he's available.
The versatile forward is exactly the kind of depth player contending teams will be looking to add at the deadline. Similar to forwards Barclay Goodrow and Blake Coleman, who were big additions at the deadline in the past, he could be the exact bottom-six piece teams need for a much-needed boost. He can play up the middle or on the wing and is on pace for a career-high 50 points this year. Copp should be able to land the Jets a nice package and would allow the team some time to address its bigger underlying issues during the offseason.
(Salary source: CapFriendly)
(Stats source: Natural Stat Trick)
Comments
✕
How each Canadian team should approach the NHL's trade deadline
  Got something to say? Leave a comment below!