Blues' Buchnevich to have hearing for headbutting Coyotes' Crouse
Christian Petersen / Getty Images Sport / Getty
St. Louis Blues forward Pavel Buchnevich will have a hearing on Tuesday for headbutting Arizona Coyotes winger Lawson Crouse during Monday night's contest, the NHL's Department of Player Safety announced.
The incident occurred minutes after Buchnevich scored his first goal as a member of the Blues. The officials gave the 26-year-old a match penalty for headbutting.
Late in the first period, Buchnevich elbowed Coyotes forward Andrew Ladd in the chin. That prompted Crouse to confront Buchnevich, who then headbutted Crouse.
Here's another look:
The NHL can rescind match penalties, and the league almost always reviews plays that elicit that level of punishment. A player who commits a headbutt is susceptible to a fine or suspension as commissioner Gary Bettman deems appropriate.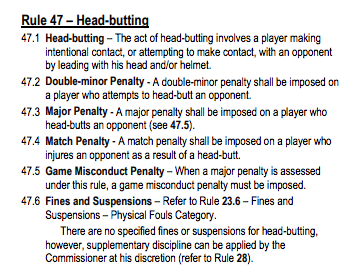 Crouse returned to the ice in the opening minute of the second period and scored a goal of his own just under four minutes into the frame.
This was the NHL's second headbutt-related incident in three days. On Saturday night, Calgary Flames defenseman Rasmus Andersson appeared to initiate a head-on-head collision with Edmonton Oilers forward Kailer Yamamoto. Andersson got a double minor for roughing and elbowing. He avoided a suspension but was fined.
Video emerged the next day showing a hand getting in the way before the head contact.
Buchnevich is in his first season with the Blues, who acquired him in a trade with the New York Rangers in late July before signing him to a four-year contract.