Reassessing the NHL landscape after a wild month of player movement
Have you had a chance to catch your breath? July was a doozy of a month in the NHL.
First came the Seattle expansion draft, next was the annual entry draft, then an epic opening day of free agency that generated more than 150 new contracts cumulatively worth more than $500 million. Oh, and throughout the month there was a steady stream of impact trades.
The offseason isn't done. There's lots to come from the league's 32 general managers ahead of opening night on Oct. 12. But right now, it's as good a time as any to reassess the landscape. So, with a strong emphasis on the 2021-22 season, here's a look at the state of each division following the madness:
Atlantic Division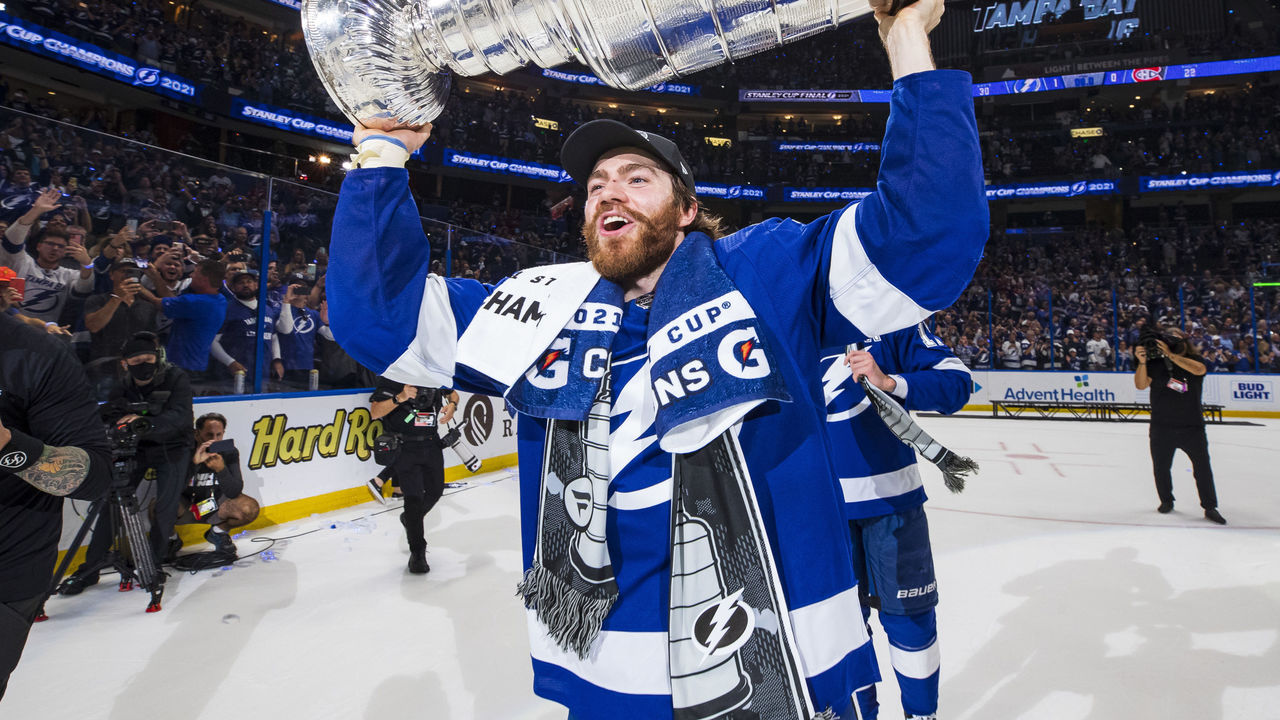 Even after a crazy run of player movement, the Atlantic still features well-defined tiers. Let's start at the division's bottom and work our way to the top.
Buffalo's perpetual rebuild continues. They traded Sam Reinhart and Rasmus Ristolainen and watched Jake McCabe and Linus Ullmark sign elsewhere, and the incoming crop of players is nothing special. The offseason won't be complete until the Jack Eichel situation comes to a resolution, though the Sabres will struggle to compete on a nightly basis regardless of the return.
As for Detroit, the goalie tandem of Alex Nedeljkovic and Thomas Greiss should bail them out of a handful of games. But GM Steve Yzerman clearly isn't actively trying to win, as Pius Suter was the lone notable skater acquired in July. However, despite trade rumors surrounding Tyler Bertuzzi, the club locked him up for two more years.
Ottawa's slightly above the Buffalo-Detroit tier. With so much promise up front, from Brady Tkachuk and Josh Norris to Tim Stutzle, they should take a step forward. Yet contending for a playoff spot remains a dream.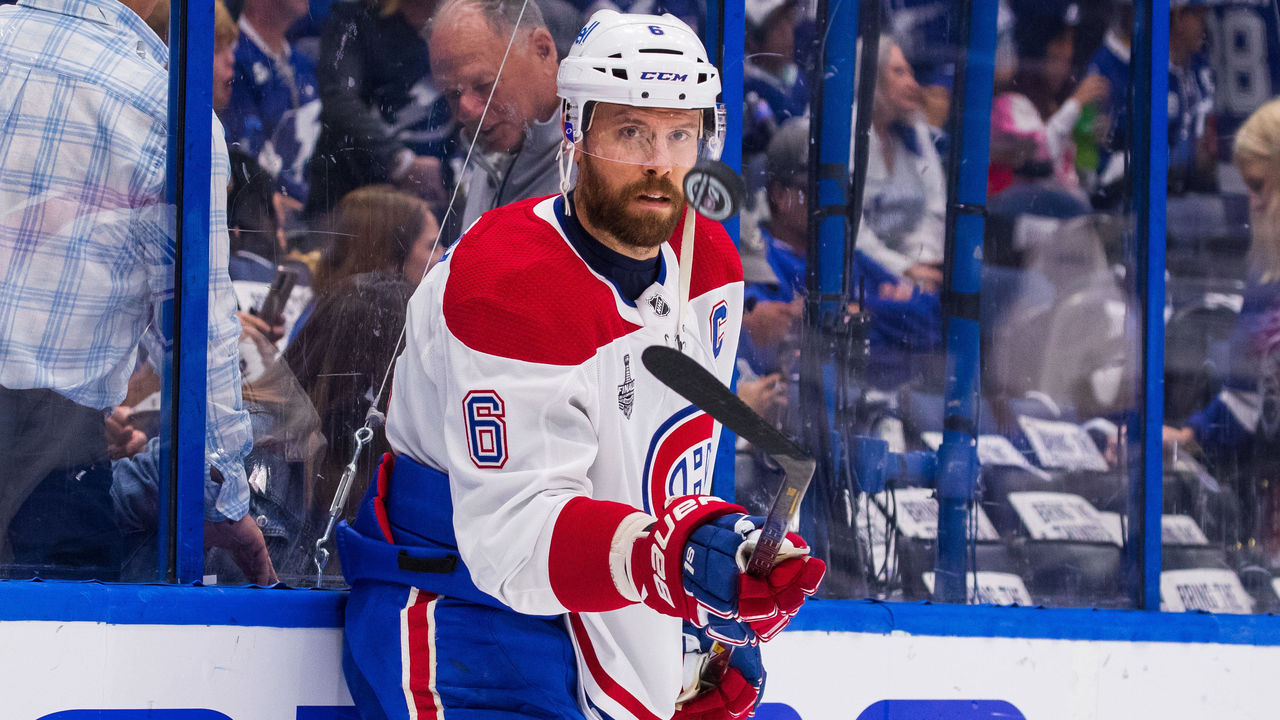 Then there are the Canadiens, who experienced plenty of turnover while losing Phillip Danault, Tomas Tatar, and a few depth guys. Mike Hoffman, David Savard, Cedric Paquette, Mathieu Perreault, and Chris Wideman are all new to the team. Captain Shea Weber may be dealing with a career-ending injury, which is significant. The Habs are built for the playoffs, but they'll be fighting tooth and nail just to make the postseason.
The Panthers are a sleeping giant. Adding Reinhart is massive, as is locking up Carter Verhaeghe. Aaron Ekblad is healthy again, and Spencer Knight will provide stability in the crease. For the first time in a long time, Florida shouldn't be taken lightly, as the club looks primed to go head to head with the Maple Leafs for the third playoff position. Toronto, meanwhile, has made some good upside bets after letting Zach Hyman walk, bringing in Petr Mrazek, and acquiring Nick Ritchie, Ondrej Kase, David Kampf, and Michael Bunting.
That leaves a top tier of Boston and Tampa Bay, the back-to-back champs.
The cap-strapped Lightning are down Tyler Johnson, Yanni Gourde, Blake Coleman, Barclay Goodrow, and Savard. Yet they scooped up inexpensive veterans Zach Bogosian, Corey Perry, and Pierre-Edouard Bellemare. Is the current roster worse on paper than last year's juggernaut? Absolutely. Should they be downgraded to Cup pretenders from contenders? Nope, not with that star-studded core. Going on a deep run is still doable, it'll just be more difficult to pull off with key support players gone.
The Bruins aren't easy to get a handle on right now because David Krejci just left for Europe and Tuukka Rask, who's set to miss a chunk of this coming season, is unsigned. At the end of the day, Boston's elite No. 1 forward line is intact, Taylor Hall's back for his first full season in Boston, the recently signed Ullmark is a smart bet between the pipes, the ever-improving Charlie McAvoy is leading a defense corps that'll continue to include Mike Reilly, and the rest of the lineup is filled with enough depth to push Tampa.
Metropolitan Division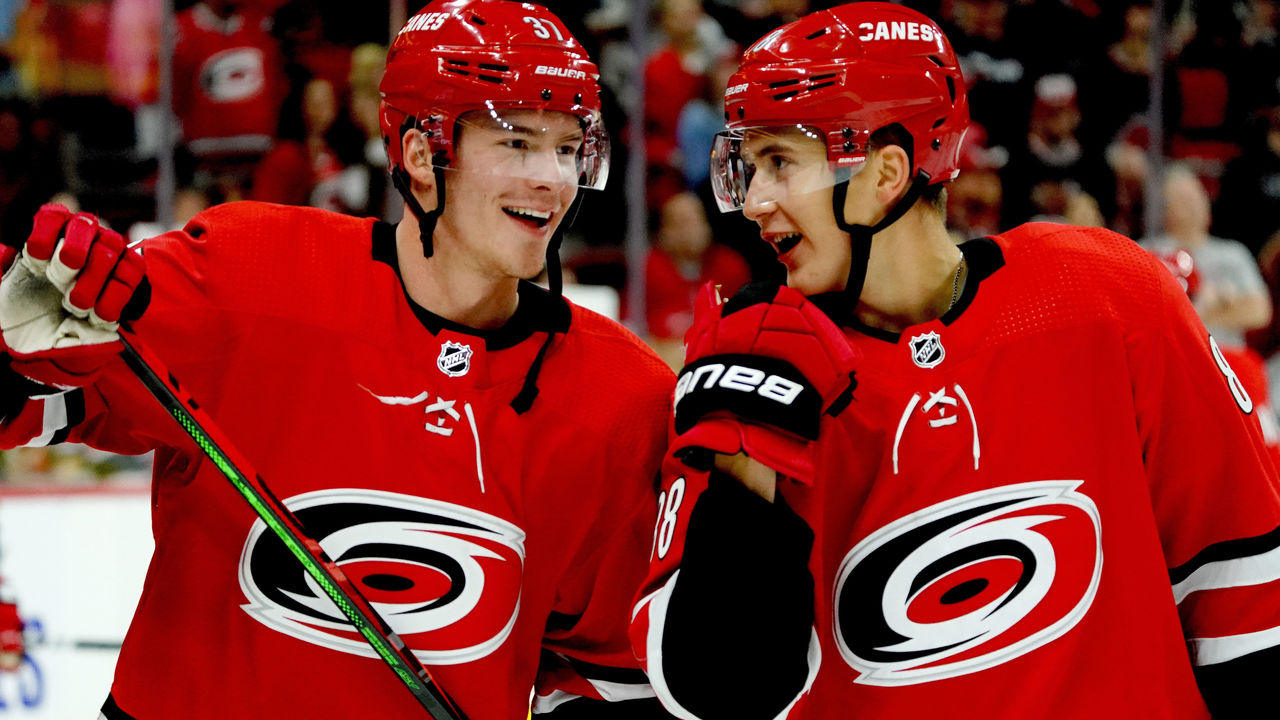 The Metropolitan has long been a tricky division to project because it's typically home to a bunch of good-but-not-great squads. And what's transpired of late has done little to clear up the convolution.
Let's begin with Carolina, since the Hurricanes have arguably the highest ceiling among the eight Metro teams. "Ceiling" is the operative word here, as the new goalie duo of Frederik Andersen and Antti Raanta carries a wide range of outcomes. On the blue line, Dougie Hamilton's departure is a serious stinger, though freshly signed Ian Cole, Ethan Bear, and Tony DeAngelo (we're talking strictly on-ice performance) should help mitigate the loss. Keep in mind that both Andrei Svechnikov and Martin Necas will no doubt level up in 2021-22, and Vincent Trocheck is back to full health.
Pittsburgh's netminding situation is also a giant question mark. Overall, GM Ron Hextall's offseason series of moves - for instance, losing Brandon Tavev through the expansion draft before acquiring Danton Heinen in free agency - are essentially a wash. As currently constructed, the Penguins will once again rely on the trio of Sidney Crosby, Evgeni Malkin, and Kris Letang to dictate their trajectory.
Speaking of aging cores, Washington has experienced even less turnover. Sure, it's fantastic that Alex Ovechkin is back for another five years. But otherwise, the Capitals have added nobody of significance after trading away Brenden Dillon for cap reasons. But it feels premature to judge Washington's offseason with a possible Evgeny Kuznetsov trade still to come.
The Islanders, who saw Jordan Eberle get snatched up in the expansion draft, have been pretty quiet and, according to reports, they will return basically the same roster for 2021-22. It's safe to say the well-structured, disciplined squad will find a way into the playoffs, whether it's a top-three spot or wild card.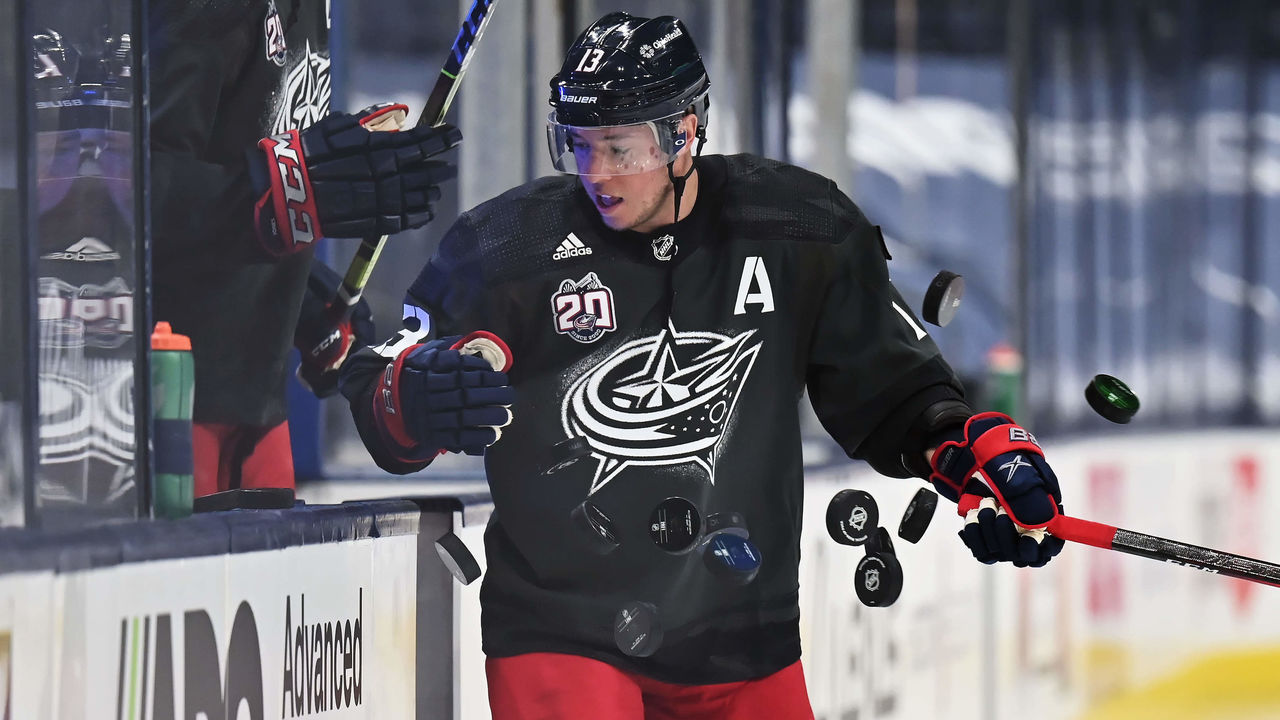 From there, the division gets dicey. Philadelphia went nuts in July in an effort to rejig its blue line. Incoming: Ryan Ellis, Keith Yandle, Ristolainen. Outgoing: Shayne Gostisbehere, Philippe Myers, Robert Hagg. Meanwhile, up front, Cam Atkinson is in while Nolan Patrick and Jakub Voracek are out. Between the pipes, Martin Jones is Carter Hart's new backup. If the Flyers improved after all of this wheeling and dealing, which is debatable, the improvement isn't humongous. The Jones signing is curious given his awful recent results and the fact Hart himself had a rough 2020-21 season.
Philadelphia is a wild card. They're on approximately the same level as the middle-of-the-road Rangers with respect to competing this coming season. New York, for what it's worth, has decided to go all-in on toughness, clearly responding to last year's Tom Wilson incident. The Barclay Goodrow signing is the only impactful transaction from a winning games point of view, suggesting the Rangers won't take a huge step in what will be the fourth full season of their rebuild.
Rounding out the Metro are New Jersey and Columbus. Both made sizeable splashes in July, namely the Devils reeling in Hamilton on a long-term deal and the Blue Jackets trading Seth Jones. In the short term, New Jersey's still marinating, with at least one more year to go before a legit playoff push, whereas Columbus is on track to fully bottom out this coming season.
Central Division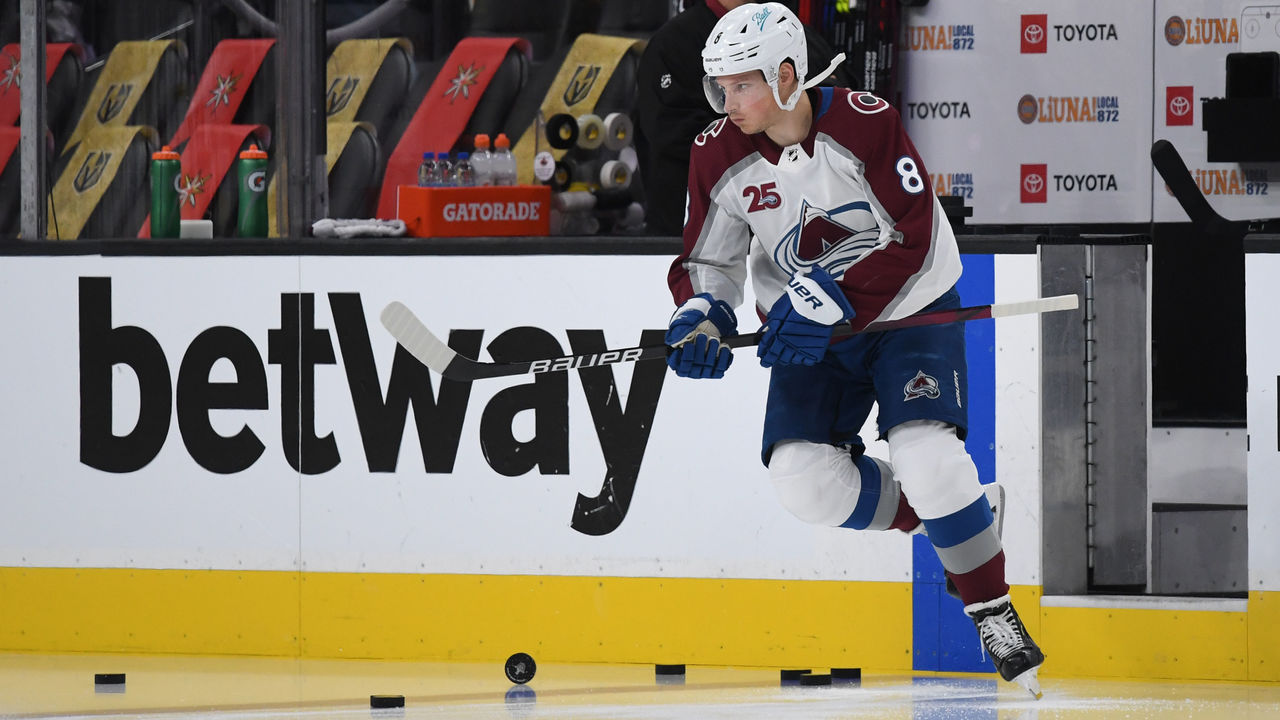 The Central's offseason has more or less mirrored what's unfolded across the entire league. A serious contender has been forced to part with key pieces through expansion, free agency, and/or trade; some middle-of-the-pack teams have gained ground on contenders by being aggressive; others have stayed stagnant by being conservative; a lottery team has gotten even worse by selling assets.
Let's first touch on the contender, Colorado. The Avalanche entered July with arguably a top-three roster on paper. The depth chart is now missing defensemen Ryan Graves and Conor Timmins, as well as forwards Joonas Donskoi, Brandon Saad, and Bellemare. In net, the Avs couldn't afford Philipp Grubauer, so Darcy Kuemper is the club's new starter, which is fine. These changes were required in order to re-sign Cale Makar and Gabriel Landeskog, and yet through it all, Colorado remains the toast of the division. Remember, Alex Newhook and Bowen Byram are ready for larger NHL roles.
Chicago is one of the aforementioned aggressors. GM Stan Bowman has practically transformed his roster, adding Seth Jones, Marc-Andre Fleury, Jake McCabe, Tyler Johnson, and Caleb Jones, while subtracting Duncan Keith, Adam Boqvist, Pius Suter, and Nikita Zadorov, among others. Bowman is gambling from a long-term perspective, but the Hawks are undeniably better in the short term. Focusing strictly on 2021-22, Chicago should contend for a playoff spot if Fleury reports. If he doesn't, backups Kevin Lankinen and Collin Delia will be under immense pressure to perform.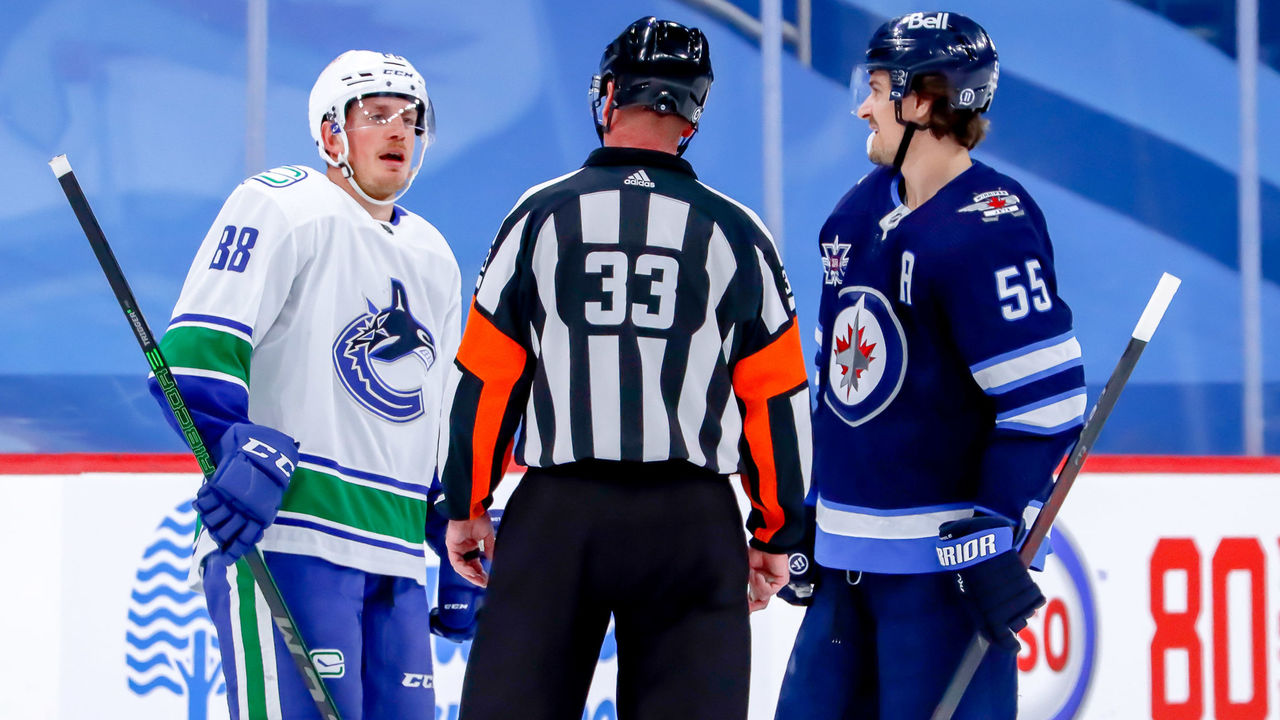 Meanwhile, Winnipeg pounced on vulnerable teams to acquire Dillon and Nate Schmidt and upgrade its thin defense corps. Those two trades offset losing forward Mason Appleton in the expansion draft. The Jets are far from a perfectly built team. However, heading into August they have a solid blue line to go along with a vaunted top-six forward crew and an all-world goalie. There's absolutely no reason why Winnipeg shouldn't be playoff bound.
St. Louis, Dallas, and Minnesota are three other teams that will be jockeying for positioning in the crowded Central. None of them struck out or struck gold during the July madness. Take St. Louis: they added Saad and Pavel Buchnevich while subtracting Hoffman, Vince Dunn, Jaden Schwartz, Sammy Blais, and Tyler Bozak. Of course, the Blues could still receive a hefty return for the disgruntled Vladimir Tarasenko.
Nashville, on the other hand, finds itself in a predicament. A retool is underway, and it's obvious GM David Poile has big-money players the rest of the NHL isn't particularly interested in. For example, instead of expansion bait Ryan Johansen and Matt Duchene leaving town, it's Calle Jarnkork, Viktor Arvidsson, and Ellis. On the ice, things could go south quick for the Predators. The roster is in no man's land.
Finally, the Coyotes. We're witnessing a masterful tank job here, with the likes of Conor Garland, Bunting, Oliver Ekman-Larsson, Alex Goligoski, Jordan Oesterle, Aiden Hill, Kuemper, and Raanta all leaving Arizona recently. In return, the club acquired a few bad contracts and a boatload of draft picks.
Pacific Division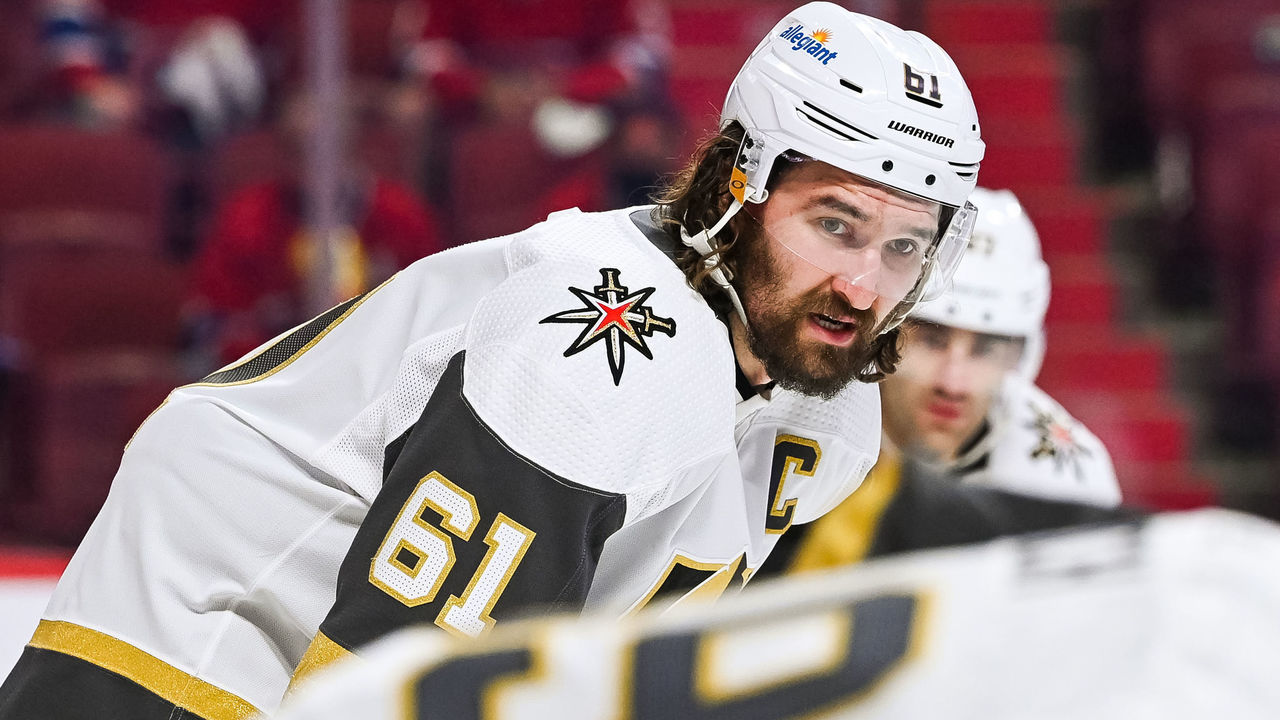 There's an uneasiness about the Pacific, which is why it's the last division listed. There are two teams, Vegas and Anaheim, who could conceivably land Eichel, and Seattle, who by nature will remain dangerous until opening night.
Interestingly, the Golden Knights announced Friday afternoon that forward Alex Tuch is expected to miss six months to recover from shoulder surgery. This development opens up cap space and no contender needs a superstar center like Eichel quite like the notoriously aggressive Golden Knights. So far, aside from trading Fleury, they've been uncharacteristically tame.
As for Anaheim, the Ducks have been linked to Eichel for a while now, and since the team is a rebuilding squad with plenty of cap space, it can wait out any other suitors. The fit doesn't seem to be there for the Kraken, but it would be foolish to completely dismiss the expansion team without a true No. 1 center on its roster.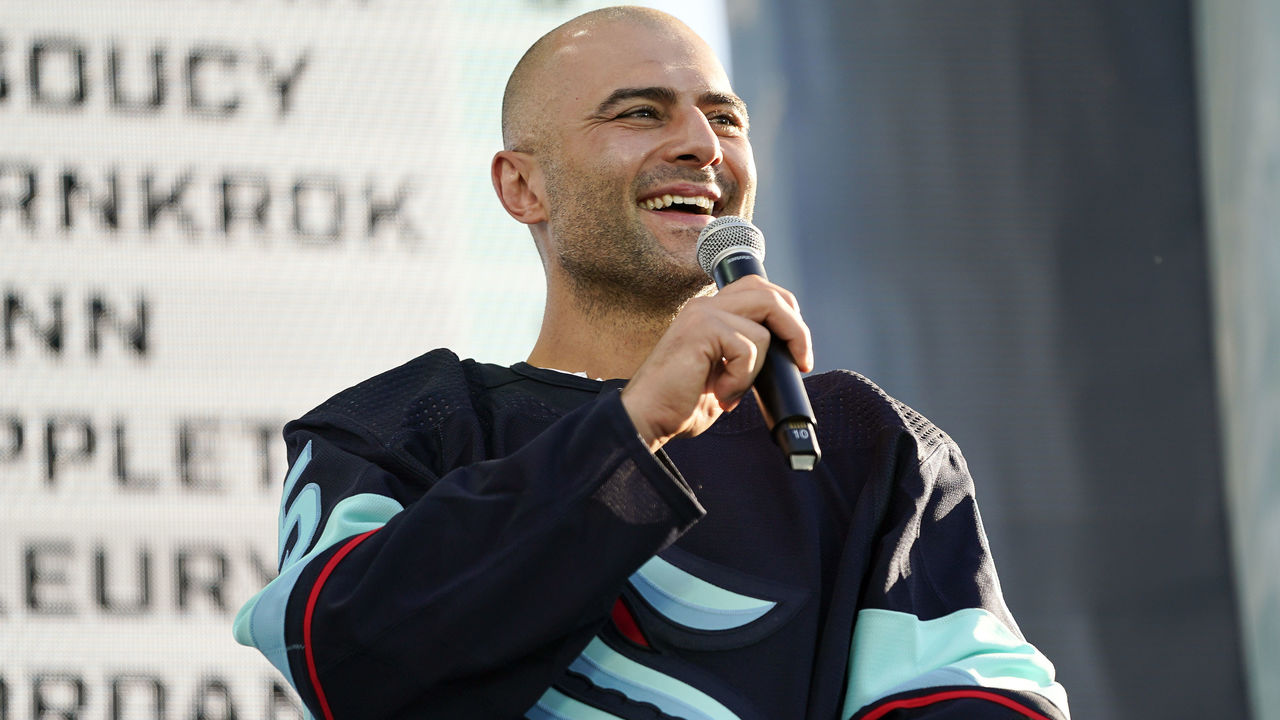 If the season were to start today, Seattle's roster is good enough to secure a playoff berth in the Pacific - the NHL's most top-heavy division. There's a gulf between Vegas and Edmonton and teams like Calgary, Vancouver, and Seattle. Heck, if you account for growth within Los Angeles' excellent prospect pool and if its offseason pickups pay dividends, the club probably deserves to be thrown into the middle class too. It's not a crazy thought.
The Kings acquired one of the best defensive centers in the game with Danault and a winger in dire need of a change of scenery in Arvidsson. Up north in Edmonton, the Oilers added versatility and depth to its forward group by bringing in Hyman, Derek Ryan, and Warren Foegele to help out Connor McDavid and Leon Draisaitl. Then again, Edmonton made some curious moves on the back, namely the Keith trade, which may undo some progress.
The Canucks will be in the mix. GM Jim Benning took on Ekman-Larsson's onerous contract but, hey, he's getting a second-pairing defenseman in that trade, as well as Garland, who had been hidden in Arizona for too long. Other moves, like picking up Jason Dickinson and Jaroslav Halak, are applaudable. Again, in the short term, Vancouver is better. The future will be awkward.
Past the vast middle class are the Ducks and Sharks. Anaheim re-signed captain Ryan Getzlaf and San Jose signed a few veterans to fair contracts. Realistically, both teams are in a race for the basement. Anaheim has the lead.
John Matisz is theScore's senior NHL writer.
Comments
✕
Reassessing the NHL landscape after a wild month of player movement
  Got something to say? Leave a comment below!