Habs are in it: 3 reasons for optimism ahead of Game 3 vs. Golden Knights
Jeff Bottari / Getty Images
NOTE: This story was published before reports surfaced that Montreal Canadiens coach Dominique Ducharme is believed to have tested positive for COVID-19 and won't be available for Game 3, and possibly longer.
Just about everybody has counted out the Montreal Canadiens at some point or another during the 2021 postseason. It could have been in the opening round versus the Toronto Maple Leafs, the second round against the Winnipeg Jets, or, over the past few days, Round 3 opposite the Vegas Golden Knights.
But Montreal is still kicking and enters Friday's Game 3 at the Bell Centre in decent shape after splitting the first two games of its series against a heavily favored Vegas team. Let's look at this with the glass half-full, shall we? Here are three reasons for optimism.
'Playoff Price' in full form
Let's start with some Carey Price stats.
Ahead of Game 3, Price owns a postseason save percentage of .930. Among the six goalies who have appeared in 10 games or more this postseason, he is bested in that regard by only Vezina Trophy finalist Andrei Vasilevskiy. Price has recorded a "quality start" - a game in which his save percentage is greater than the league average for the year - in eight of 13 playoff games, according to Hockey-Reference.com. Pretty good. What's more impressive is that Price has avoided a "really bad start" (posting single-game save percentage below .850). Each of his peers, including Vasilevskiy, has recorded at least one poor outing.
Put another way, the 33-year-old has been masterfully consistent, particularly since the Habs fell behind 3-1 against Toronto. Named the league's third-best goalie in a recent poll of NHLPA members, Price has been so technically sound and mentally sharp between the pipes that his teammates should have nothing but the utmost confidence in his abilities. That's huge; not having to worry about goaltending can do wonders for a team's psyche.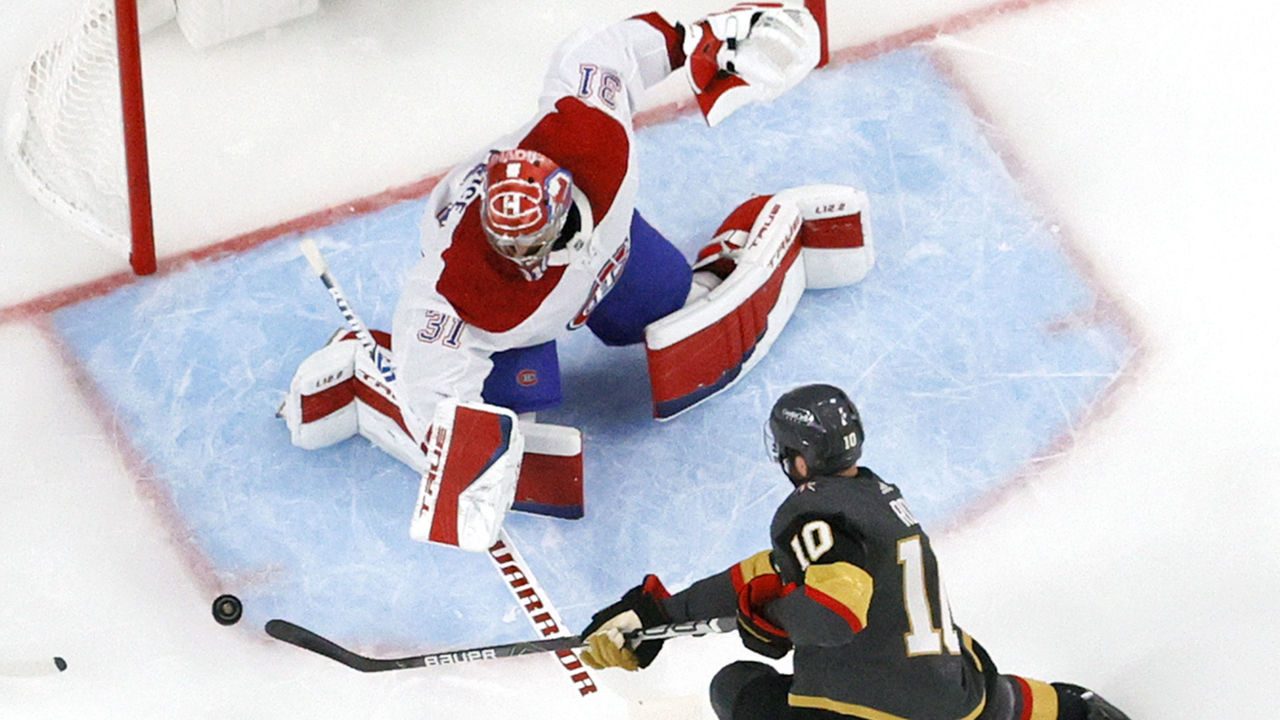 Speaking of psyches … Price is clearly in the heads of Vegas' triggermen. Golden Knights captain Mark Stone looked rather frustrated following a huge glove save in Game 1. Same for Jonathan Marchessault, whom Price also stoned in the opener, and Alec Martinez, whose incredible backdoor chance in Game 2 became yet another clip for Price's postseason highlight reel.
The Habs are now 9-1 when scoring the first goal of the game. Half of that equation is the goal; the other half is Price. From Vegas' perspective, slow starts have set the wrong tone. The Golden Knights conceded seven high-danger shot attempts in the first 20 minutes of Game 1, and they allowed a pair of goals in Game 2's opening period. Then, of course, they were faced with trying to solve Price.
"Chasing the game is not an easy task against anybody, but these guys play a good team game when they get the lead," Stone told reporters. "We've got to do a better job with our starts, and we've got to find our preparation."
Vegas' nagging scoring problem
From a roster-construction standpoint, Vegas is an imposing squad: a top-tier goalie tandem, a stacked defense corps, and depth up front. Fan bases across the league would kill to cheer for such a well-rounded, entertaining outfit.
Really, the only glaring weaknesses are the absence of a true No. 1 center (more on that later) and a lack of world-class finishers. The latter deficiency has been on full display against the Habs, with just one of the Golden Knights' six goals thus far in the series credited to a forward.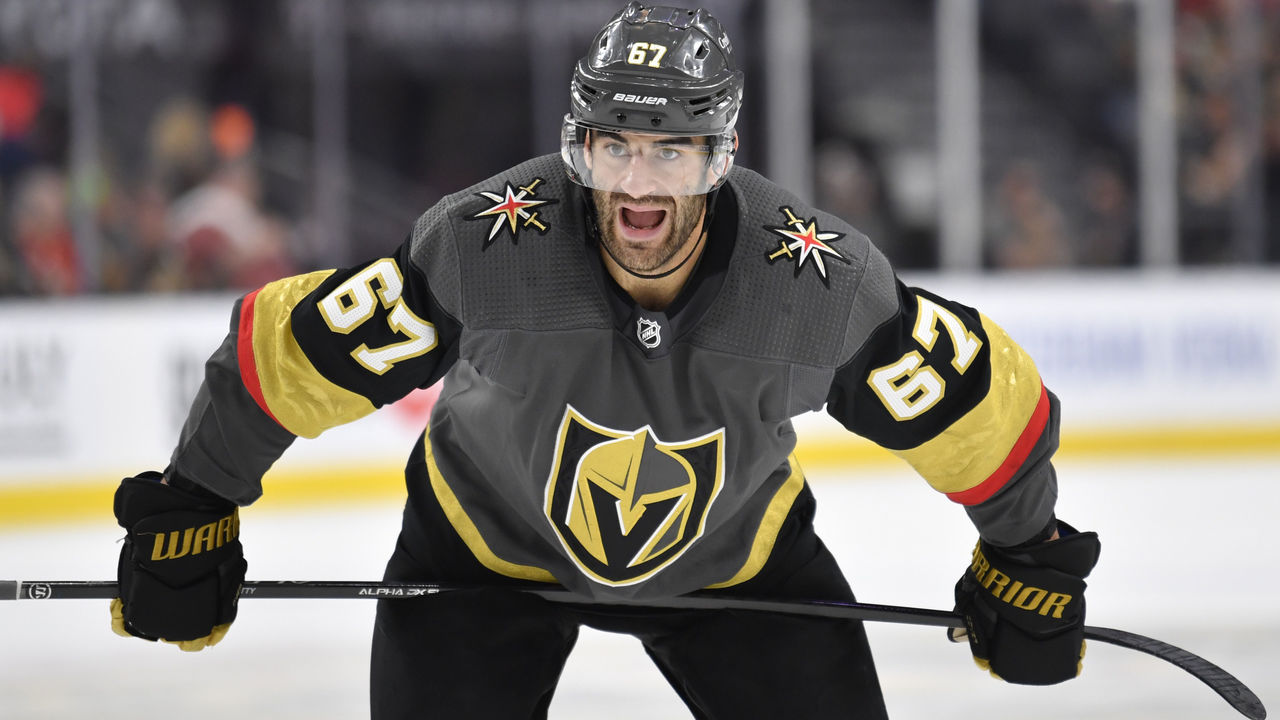 While Price and Montreal's defensive structure deserve kudos, there's some historical precedent for Vegas' struggles. Failing to capitalize on a boatload of scoring chances was a key reason the Golden Knights were bounced by the Dallas Stars in the 2020 Western Conference Final. The forward group, which features one pure goal-scorer in Max Pacioretty, bagged only five goals in that five-game series.
It's not as if Vegas' centers and wingers have contributed nothing in these playoffs. Marchessault leads the team with six goals in 15 games. Stone has five tallies, and four others have four each. Finding a way to convert on a higher percentage of opportunities from Game 3 onward is the challenge. (And perhaps a run of bad bounces has something to do with it? The Golden Knights' forwards have combined for 10 posts and crossbars during their run.)
That said, does it actually matter who scores? It matters how many and when; a goal is a goal - right? But it can also be true that relying on defensemen to carry the attack this deep into the playoffs is risky business. It feels like an unsustainable way to try to win another best-of-seven series.
Interestingly, three of Vegas' six goals have been the result of a well-executed sequence immediately after a faceoff win. One can assume the Habs have been trying their best to adjust to this development between Games 2 and 3 and, at the very least, identified a way to stop losing defensive-zone draws cleanly.
Everything's coming up Habs
No matter how well they've played over the past month, there's no denying the Canadiens have been the beneficiaries of a few random and unfortunate events.
All three of their opponents lost a top-six center early on. Toronto's John Tavares was hurt in Game 1 and never returned due to injury. Winnipeg's Mark Scheifele was ejected in Game 1 and never returned due to suspension. And, now, Vegas' Chandler Stephenson is at risk of missing consecutive games after getting hurt in Game 1 and sitting out the entirety of Game 2. (Yes, the player Scheifele hit, versatile Montreal forward Jake Evans, is sidelined with a concussion right now. It's not all good for the Habs.)
No offense to Keegan Kolesar - Stephenson's replacement on the Stone-Pacioretty line - but Vegas' depth chart thins out quickly after No. 2 man William Karlsson. All of a sudden, the Canadiens have an easy top-line matchup and can get creative with last change over the next two games.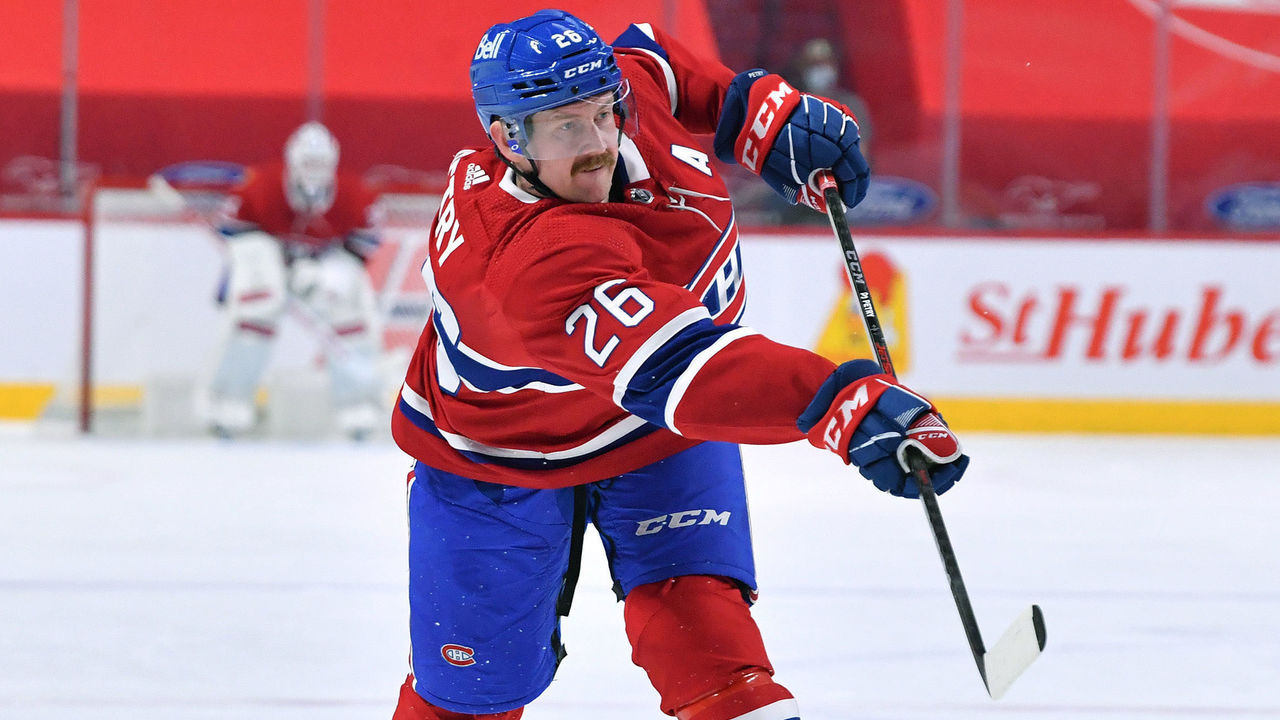 That's especially true with stud blue-liner Jeff Petry back in action for Montreal after missing the final game of the Winnipeg series and the Vegas opener. Petry may be dealing with a hand injury (and bloodshot eyes), but he was quite effective in Game 2, finishing with a 66% expected goals share during 20 minutes of five-on-five play alongside Joel Edmundson.
"He's an important player for us on both sides," Canadiens head coach Dominique Ducharme told reporters Wednesday. "The way he defends, the way he moves, the way he moves the puck is really good. And he's a gamer. Every time you get in the critical moments, the big games, you see him at his best."
Ducharme has seen players at their best throughout this run. Joel Armia has five goals after a seven-goal regular season; youngster Jesperi Kotkaniemi has blossomed into a star; veteran Corey Perry has found another gear as a grinder; rookie Cole Caufield has been flashing serious playmaking chops; captain Shea Weber looks locked in. To name just a few standouts.
Sometimes seemingly everyone hits at the same time. Sometimes everything comes up Habs for a stretch of time. For pessimists, the tidal wave is about to come crashing down. For optimists, the wave is still cresting.
John Matisz is theScore's senior NHL writer. You can follow John on Twitter (@MatiszJohn) and contact him via email (john.matisz@thescore.com).
Comments
✕
Habs are in it: 3 reasons for optimism ahead of Game 3 vs. Golden Knights
  Got something to say? Leave a comment below!