NHL Power Rankings: 1 player from each team who needs to step up
Michael Martin / National Hockey League / Getty
This is the eighth edition of theScore's NHL Power Rankings for the 2020-21 season. Check back for updated rankings every second Monday during the regular season.
In this edition, we pick one player from each team who needs to step up in the final stretch of the season.
1. Colorado Avalanche (30-9-4)
Previous rank: 1
Devan Dubnyk played well in his Avalanche debut Wednesday, stopping 31 of the 34 shots he faced in a 4-3 win. The 34-year-old trade acquisition will be relied upon to hold the fort in Colorado's crease following Philipp Grubauer's COVID-19 diagnosis.
2. Vegas Golden Knights (31-11-2)
Previous rank: 5
The Golden Knights have a lot of weapons at their disposal, but Vegas' second line has experienced a noticeable dip in production this season. Jonathan Marchessault's assists per game rate is up compared to last season, and his points per game rate is on par with his output over the last two campaigns. But he hasn't scored a goal in five games, and Vegas could use more of the secondary scoring he's struggled to provide this year.
3. Carolina Hurricanes (29-10-4)
Previous rank: 4
Martin Necas looked to be having a full-fledged breakout when he notched four goals and three assists over a three-game span in late March. But the talented forward has collected only two markers and three helpers in 10 contests since. He's shown flashes of his full potential this season, but the Hurricanes will be an even tougher out if he finds more consistency.
4. Tampa Bay Lightning (29-13-2)
Previous rank: 3
Anthony Cirelli is already one of the best defensive forwards in the NHL, but the 23-year-old isn't yet on the offensive level of two-way stars such as Sean Couturier. Cirelli has no points in his last 11 games, and with Steven Stamkos on long-term injured reserve and Nikita Kucherov likely out until the postseason, the Lightning could certainly benefit from him creating more offense.
5. Washington Capitals (29-13-4)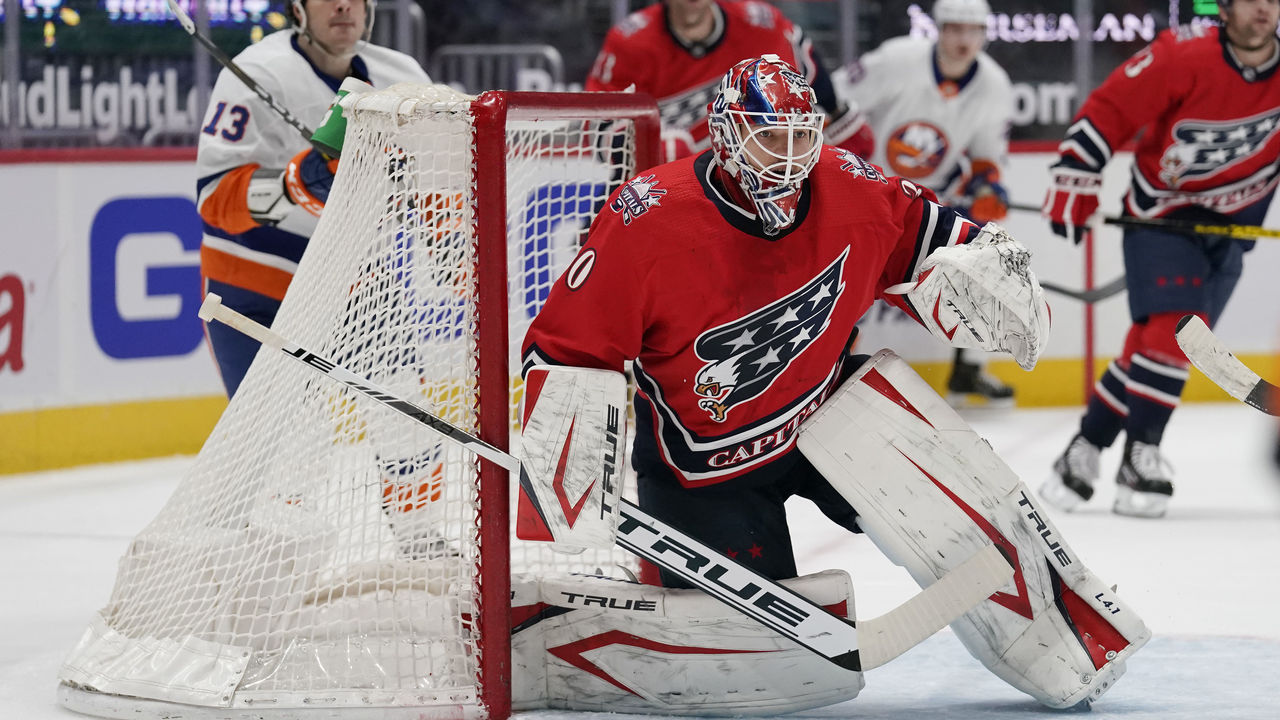 Previous rank: 7
Ilya Samsonov can be forgiven for needing time to find his game after recovering from COVID-19, but the Capitals goaltender has to provide more stability than he has since returning. Vitek Vanecek can't carry the club come playoff time. For now, Samsonov and his teammates are winning. Sooner or later, though, his mediocre play could hurt them.
6. Toronto Maple Leafs (28-12-5)
Previous rank: 6
The Maple Leafs gave up a first-round pick to acquire Nick Foligno for a reason: He seemed like a perfect fit as someone who can theoretically play up and down the lineup and in all situations. When he finishes his quarantine and joins Toronto, the grizzled veteran will be expected to justify his cost, even if it was inflated.
7. Florida Panthers (28-12-5)
Previous rank: 2
It's been a roller-coaster season for Keith Yandle, who found his groove after the Panthers nearly made him a healthy scratch in January. Points aren't everything, especially for defensemen. But the puck-moving blue-liner needs to help fill the void left by Aaron Ekblad's injury and contribute more than the two assists he's notched over the last 10 games.
8. Pittsburgh Penguins (28-14-3)
Previous rank: 8
Jason Zucker made an immediate impact with the Penguins after they traded for him ahead of last year's deadline, but he's been underwhelming this season. The 29-year-old missed time earlier in the campaign due to injury but hasn't contributed enough when healthy. Pittsburgh needs better secondary scoring - especially while Evgeni Malkin remains out.
9. Minnesota Wild (27-13-3)
Previous rank: 10
Nick Bonino has historically been a well-rounded forward, and he has two Stanley Cup rings to show for it. But the Wild need more from the 32-year-old, who's now languishing on their fourth line despite his $4.1-million cap hit. It's not just his production that's declined, either. The veteran's underlying numbers are underwhelming this season, and Minnesota needs him to be better at driving possession.
10. Boston Bruins (25-12-6)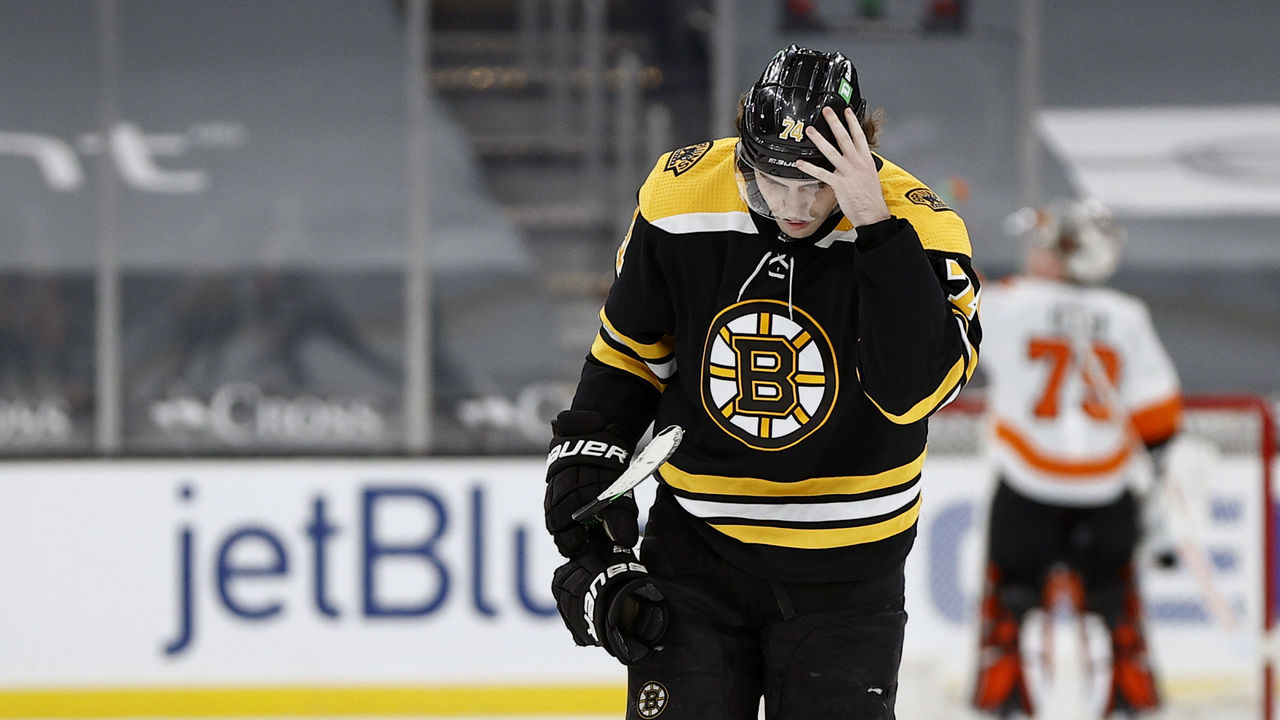 Previous rank: 11
The Bruins now boast a lethal top six with the addition of Taylor Hall and Craig Smith's recent offensive surge. Jake DeBrusk is a third-liner, but the 2015 first-round pick has taken a step back offensively this season after showing promise in his first three campaigns.
11. New York Islanders (28-13-4)
Previous rank: 9
Josh Bailey has always been a pass-first player. But as a team that struggles to generate offense, the Islanders need more than six goals in 44 games from a $5-million winger.
12. Winnipeg Jets (27-15-3)
Previous rank: 12
Pierre-Luc Dubois has been better lately, but he certainly has more to give. If the Jets are going to give the Maple Leafs a run for their money in the North Division, Dubois needs to elevate his game to the level he performed at in the 2020 playoffs.
13. Edmonton Oilers (26-15-2)
Previous rank: 13
Kailer Yamamoto has taken a step back after an impressive late-season stint in 2019-20. The Oilers' dynamic duo of Connor McDavid and Leon Draisaitl will only carry the team so far; if Edmonton wants to be a serious Stanley Cup contender, key pieces like Yamamoto need to elevate their game.
14. New York Rangers (23-16-6)
Previous rank: 18
The Rangers already boast one of the league's deadliest offenses, so imagine if Kaapo Kakko found his groove. The 2019 second overall pick has struggled in his first 100-plus NHL games, and it would be a massive boost for New York if he found his scoring touch in the Big Apple.
15. Dallas Stars (17-14-12)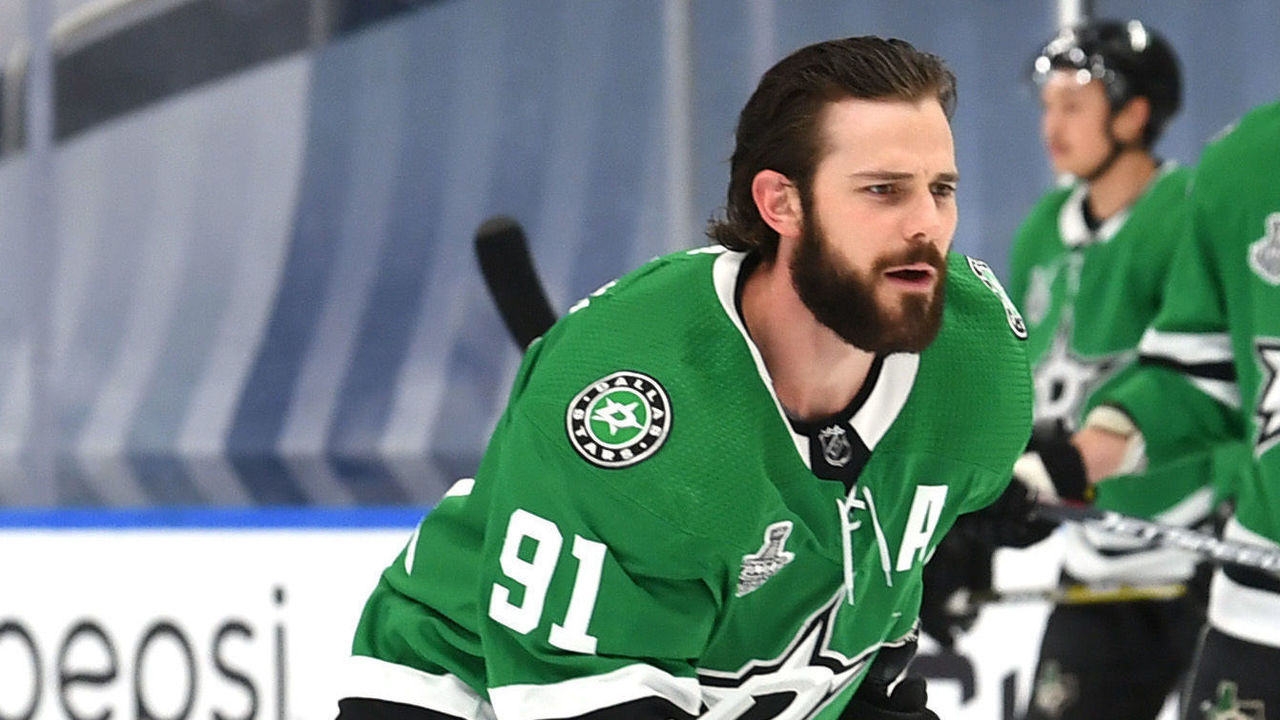 Previous rank: 16
As unfair as this may be, the Stars really need Tyler Seguin to contribute immediately upon his return to the lineup. He's yet to play this year after offseason hip surgery, but he's expected back in about a week. Dallas desperately needs his offensive touch.
16. Nashville Predators (24-21-1)
Previous rank: 15
Matt Duchene is back in action for the Predators after missing almost a month. With only eight points in 24 games this season, the club's highest-paid forward needs to start earning his paycheck.
17. Montreal Canadiens (19-14-9)
Previous rank: 14
If the Canadiens are to have any chance of success, Carey Price needs to get hot - just as he did in the 2020 postseason bubble. He's had a rough year.
18. Chicago Blackhawks (21-19-5)
Previous rank: 22
Dylan Strome is in danger of enduring three straight seasons of declining production, which is the opposite of what the Blackhawks want to see from their 24-year-old pivot. It's safe to say he has to be better.
19. Philadelphia Flyers (20-18-7)
Previous rank: 21
As usual, the Flyers' goaltending has let them down. Carter Hart needs to find his game for Philadelphia to have a shot at the playoffs.
20. St. Louis Blues (19-18-6)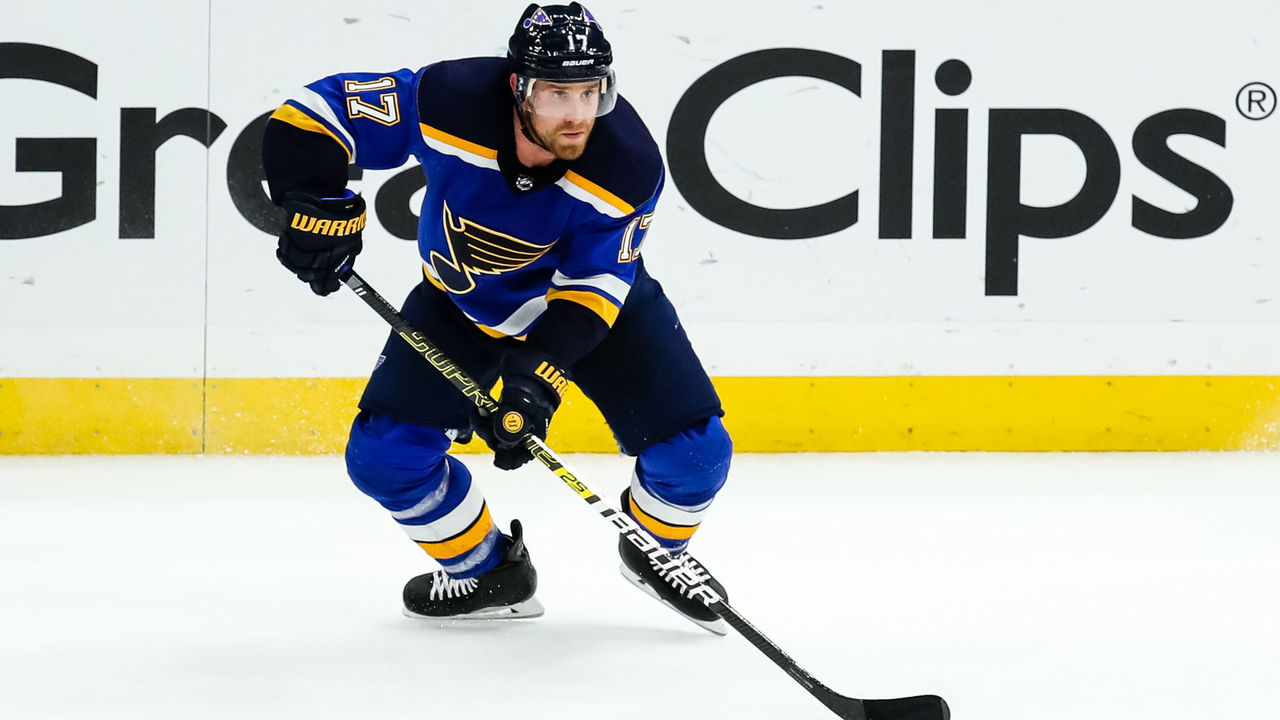 Previous rank: 20
Jaden Schwartz tallied four goals in nine games in the bubble. He's matched that total through 28 outings this season. The Blues' offense has been average this season, and Schwartz heating up down the stretch would be massive for the club's playoff hopes.
21. Arizona Coyotes (20-20-5)
Previous rank: 17
The Coyotes are a team with little offensive depth and need more than one goal in 15 games from Conor Garland if they're going to snag a playoff spot in the West Division.
22. Calgary Flames (19-22-3)
Previous rank: 27
The Flames need much more from one of their top offensive weapons. Sean Monahan is on pace to score fewer than 20 goals over 82 games for the first time in his NHL career, and Calgary's production has suffered greatly as a result.
23. Vancouver Canucks (17-18-3)
Previous rank: 23
It's fair to give the Canucks a pass here. Returning to complete their season after a devastating COVID-19 outbreak - and beating the top team in the North Division in their first game back - is stepping up in our book.
24. Los Angeles Kings (16-20-6)
Previous rank: 24
The Kings have fallen out of playoff contention, but it would be nice to see some growth from 2017 11th overall pick Gabe Vilardi down the stretch.
25. San Jose Sharks (18-22-4)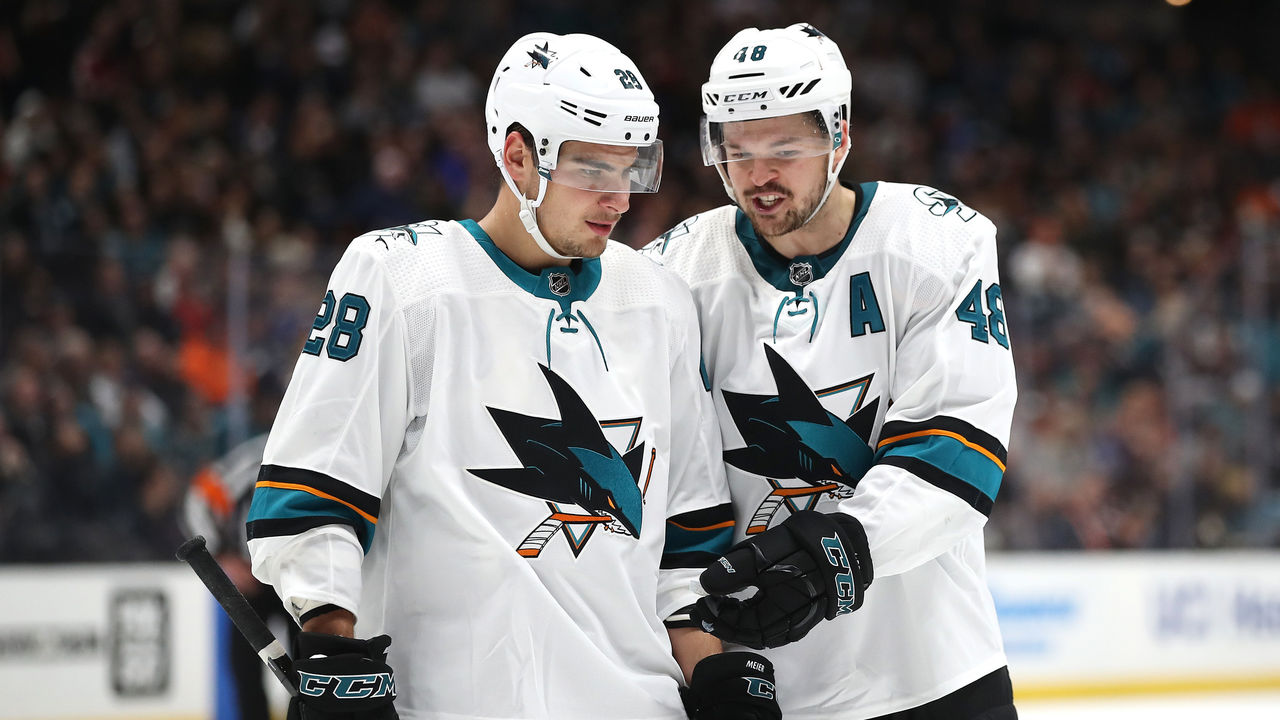 Previous rank: 19
Timo Meier's 0.60 points per game average this season is his lowest since his sophomore campaign. Called out by Sharks head coach Bob Boughner after Saturday's loss, the Swiss forward needs to catch fire down the stretch to keep San Jose's fading playoff hopes alive.
26. Detroit Red Wings (16-24-6)
Previous rank: 29
Richard Panik hasn't done much since signing a four-year, $11-million ticket ahead of the 2019-20 season. The new Red Wings forward has a few weeks to show Detroit fans he was more than just salary filler in the deal that landed Jakub Vrana from Washington.
27. Columbus Blue Jackets (15-22-9)
Previous rank: 26
Patrik Laine is a restricted free agent at the end of the season. The former 40-goal scorer needs to rediscover his form immediately to maximize his next paycheck and justify the price the Blue Jackets paid to acquire him.
28. Anaheim Ducks (14-25-7)
Previous rank: 30
With Jakob Silfverberg managing just 16 points through 46 games, his $5.25-million cap hit looks like a complete disaster. The Ducks will look for him to show signs of life over the final weeks of the campaign.
29. Ottawa Senators (15-26-4)
Previous rank: 28
Matt Murray hasn't come close to living up to his splashy $25-million contract in his first year with the Senators. With three years left on the deal, Murray needs to prove Ottawa didn't make a colossal mistake; a hot stretch of play to end the campaign would certainly help his case.
30. New Jersey Devils (14-24-6)
Previous rank: 25
Jack Hughes had a red-hot start to the season but has since cooled off significantly. His underlying numbers are very strong, but the Devils would surely love to see him finish his sophomore campaign the way he started it: racking up points.
31. Buffalo Sabres (12-26-7)
Previous rank: 31
Dylan Cozens has shown flashes of potential throughout his rookie season. If the 2019 seventh overall selection can make some serious strides down the stretch, Sabres fans will have something positive to take into the offseason after a disastrous campaign.
Comments
✕
NHL Power Rankings: 1 player from each team who needs to step up
  Got something to say? Leave a comment below!