Hart Trophy Power Rankings: McDavid on mission to reclaim honor
Claus Andersen / Getty Images Sport / Getty
It's early in the NHL season, but several players have already begun to separate themselves from the pack in the hunt for the Hart Trophy.
Given the small sample size, there's no shortage of names for which one could make a case. But there are a handful of players who have demonstrated immense value relative to their teammates.
It should also be noted that while a team's position in the standings is generally taken into account when determining the Hart winner, it's not as much of a concern at this juncture.
Here are our top five MVP candidates through the first two-plus weeks of the 2020-21 campaign:
5. Mitch Marner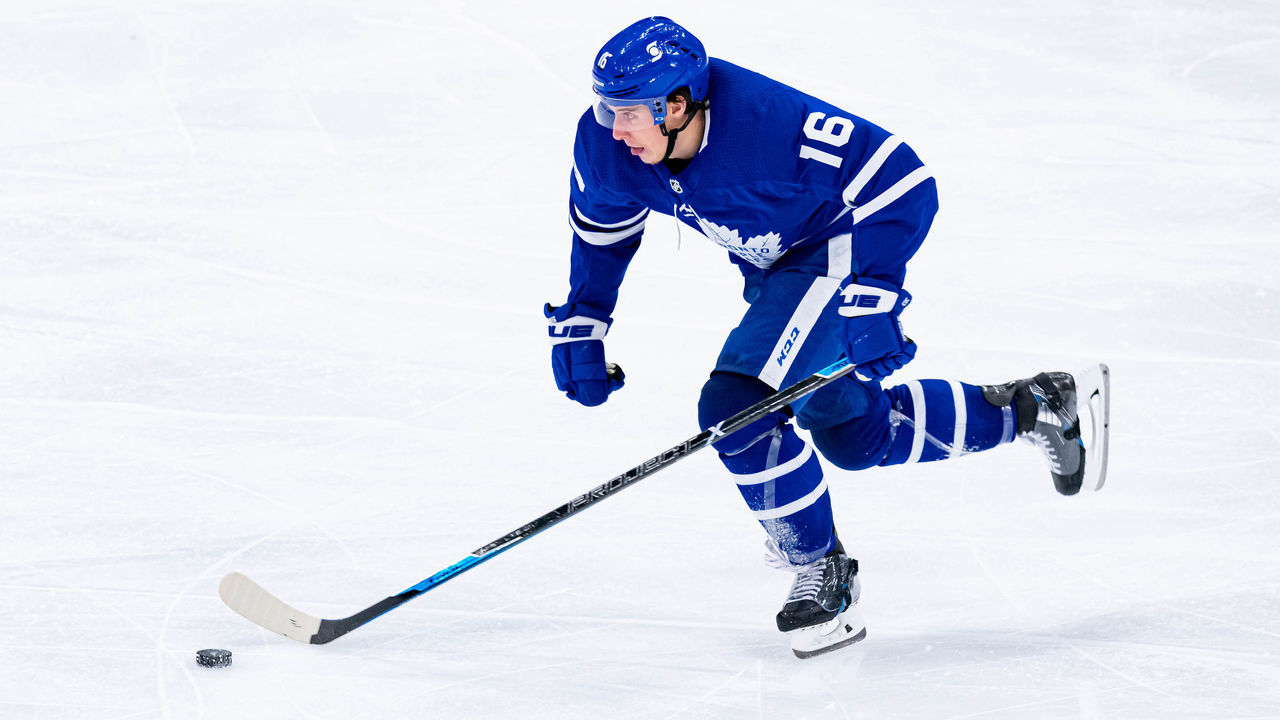 | GP | G | A | ATOI | xGF% | SCF% |
| --- | --- | --- | --- | --- | --- |
| 9 | 5 | 8 | 23:34 | 46.26 | 54.25 |
Yes, Marner has a deep supporting cast, but the Toronto Maple Leafs forward is one of the biggest reasons his team occupies first place in the North Division.
The 23-year-old ranks near the top of the early goal-scoring race and is tied for second in points among all players. But it's not just his production that's put him in the Hart conversation. It's the way he's produced.
Marner leads all NHL forwards in average ice time, logging a whopping 23:34 per game so far. He's also tied for the NHL lead in even-strength goals, and his 13 points in all situations are four more than the next-closest Toronto skater. Marner isn't doing it all by himself, but the Maple Leafs wouldn't be off to such a promising start without the winger's significant contributions.
4. John Gibson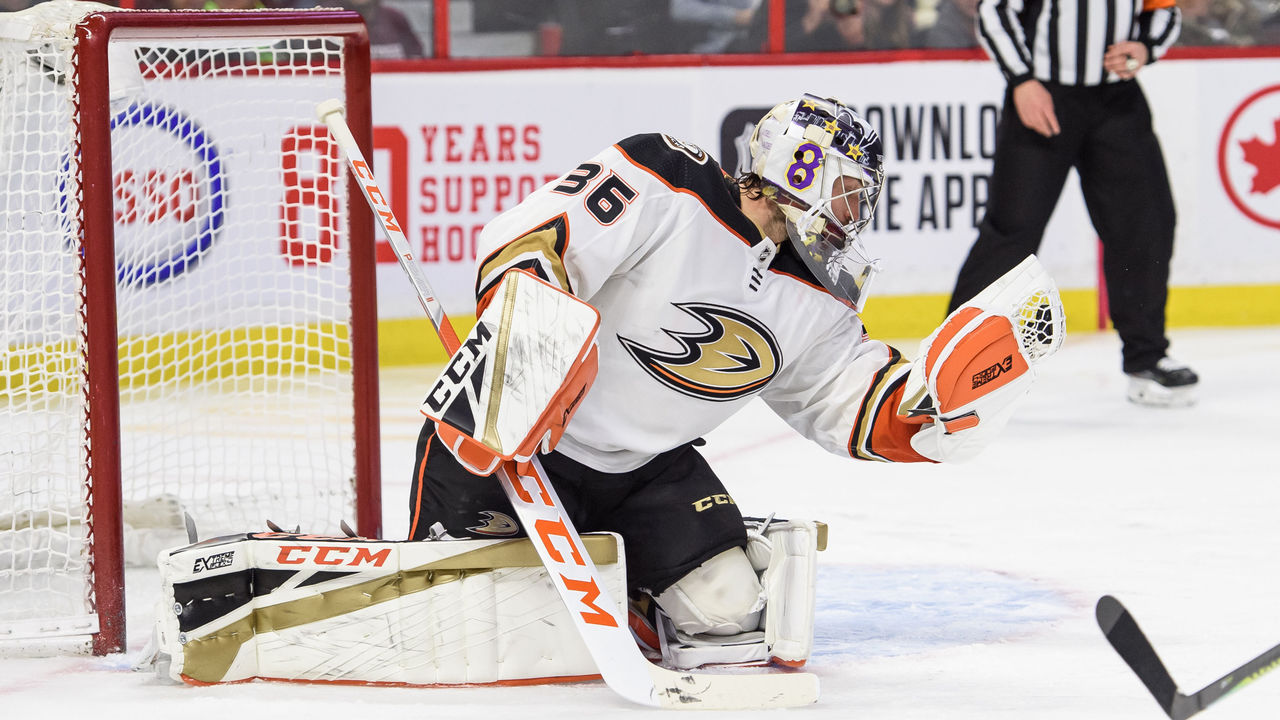 | GP | Record | SV% | HDSV% | GAA | xGA/60 | GSAA |
| --- | --- | --- | --- | --- | --- | --- |
| 7 | 3-2-2 | .942 | .865 | 1.86 | 3.01 | 8.26 |
Gibson is the early front-runner for the Vezina Trophy, and he deserves some Hart consideration, too. The Anaheim Ducks would clearly be in the NHL's basement without the ever-dependable goaltender.
Gibson is used to a heavy workload by now, but his efforts still warrant recognition, especially with the Ducks in contention amid the parity of the West Division. Anaheim ices the league's worst offense, and the 27-year-old netminder has faced the second-most shots among NHL goalies.
Gibson has kept the Ducks afloat with barely any assistance from his teammates, cementing his status as one of the game's most valuable players.
3. Patrick Kane
| GP | G | A | ATOI | xGF% | SCF% |
| --- | --- | --- | --- | --- | --- |
| 8 | 3 | 4 | 20:31 | 44.12 | 43.7 |
Kane doesn't have the eye-popping numbers of the other forwards on this list, but don't let that fool you. The dynamic winger has carried the Chicago Blackhawks amid the long-term absences of top centers Jonathan Toews and Kirby Dach. Kane's skilled linemate, Alex DeBrincat, and an important young defenseman, Adam Boqvist, are also in COVID-19 protocol for at least two weeks.
Despite the Blackhawks' depleted roster, Kane has kept the self-professed rebuilding club within two points of first place in the Central Division, albeit among a couple of clubs with games in hand due to postponements.
Rookie pivot Pius Suter racked up a hat trick for his first three NHL goals Sunday, but Kane has been the one providing the most consistent production for Chicago. The 32-year-old superstar notched points in five straight games after being held off the scoresheet in the opener.
Much like Gibson, the 2016 Hart winner has willed his team into the early hunt when no one expected it to be there.
2. Mark Stone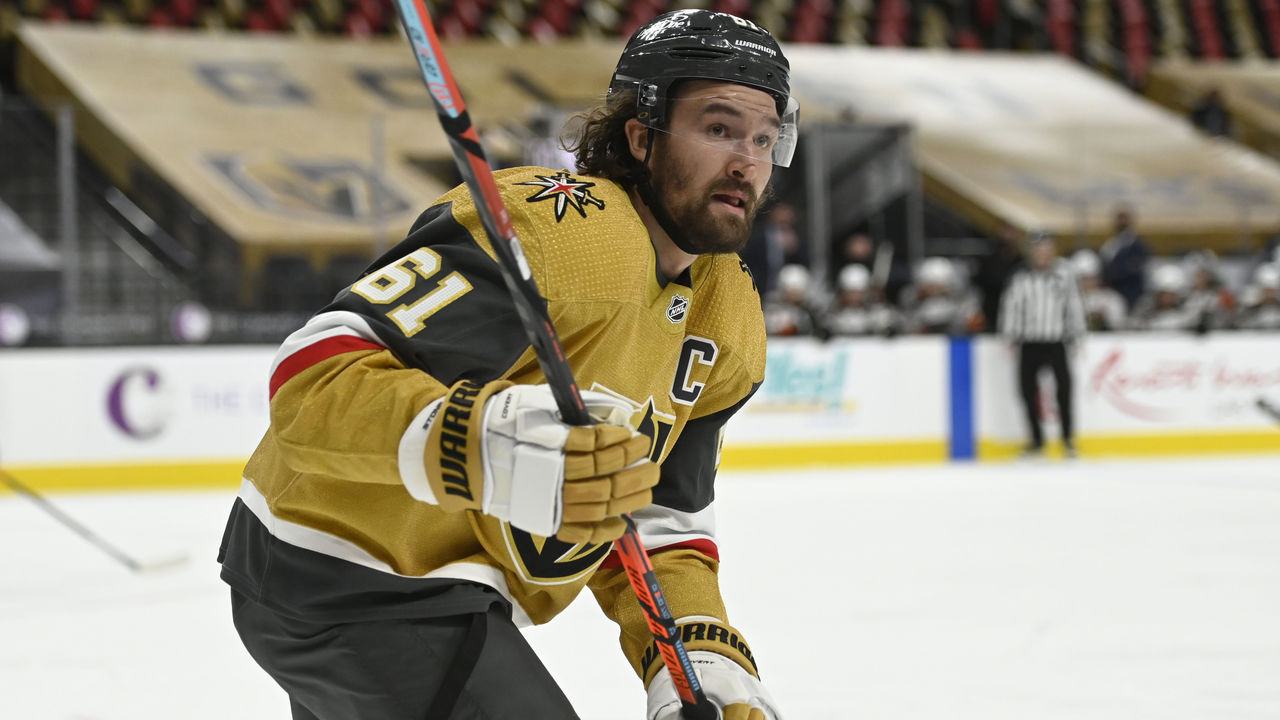 | GP | G | A | ATOI | xGF% | SCF% |
| --- | --- | --- | --- | --- | --- |
| 7 | 2 | 9 | 18:48 | 62.17 | 54.44 |
Stone contributes in so many ways for the Vegas Golden Knights. He excels at both ends of the ice and on special teams, and he provides both physicality and offense. The star forward is also proving he can more than handle the added responsibility of being the first captain in franchise history.
The 28-year-old sits among the league scoring leaders despite getting far less ice time than his closest competitors. Stone has also been one of the NHL's most productive players at even strength so far, and his offensive exploits are all the more remarkable considering his dogged dedication to the 200-foot game.
Max Pacioretty's six goals shouldn't be discounted, but Stone has assisted on five of them, with primary helpers on three. The captain has also posted four more points than his next-closest teammate. That doesn't sound like much, but it's illuminating with only seven games played, and it shows how critical Stone is to his squad's success.
1. Connor McDavid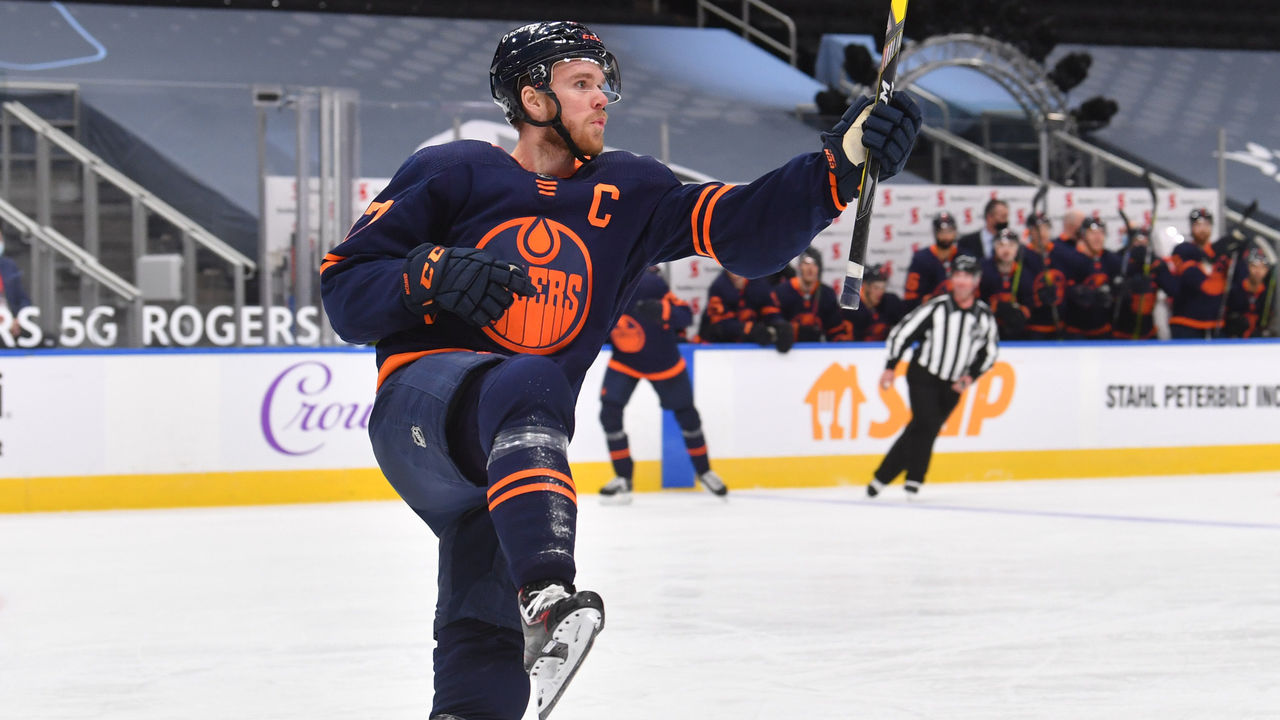 | GP | G | A | ATOI | xGF% | SCF% |
| --- | --- | --- | --- | --- | --- |
| 9 | 5 | 9 | 22:33 | 67.15 | 60.87 |
McDavid is back, folks. He never truly left, of course, but the 2017 Hart Trophy winner has rocketed out of the gate this season after watching teammate Leon Draisaitl claim the honor in 2020.
The Canadian superstar leads the NHL in points in all situations and is tied for first in points at even strength (nine), which means he's not inflating his production on the man advantage. Draisaitl has been great, too, but he's posted only one of his six goals and just six of his 13 points at evens. Meanwhile, McDavid has notched four of his five goals and nine of his 14 points in non-special teams situations.
McDavid is also getting more ice time than his German teammate, averaging over half a minute more than Draisaitl while ranking among the league's top forwards in that regard. McDavid is also tied for second in shots among all players, further illustrating the Edmonton Oilers captain is on a mission to capture his second Hart Trophy in five years.
The Oilers haven't played consistently as a team in the early going, but they're still in contention in the North Division, and McDavid is the biggest reason they haven't completely bottomed out.
Honorable mention: Draisaitl, Nathan MacKinnon, Anze Kopitar, Tyler Toffoli, Bo Horvat
(Analytics source: Natural Stat Trick)