4 goalies to avoid in fantasy hockey
Andre Ringuette/Freestyle Photo / Getty Images Sport / Getty
Get ready for your season with theScore's fantasy hockey draft kit.
Drafting goaltenders in fantasy hockey is always tricky. There's often at least a team or two reaching for a top option like Andrei Vasilevskiy in one of the opening rounds and there's normally a fantasy GM who completely ignores the decision until the end of the draft. Now that there are suddenly a number of impressive goaltending tandems in the NHL, there's also plenty of netminders to choose from when entering your fantasy draft. Let's take a look at four goalies you should avoid welcoming to your squad.
Jordan Binnington, Blues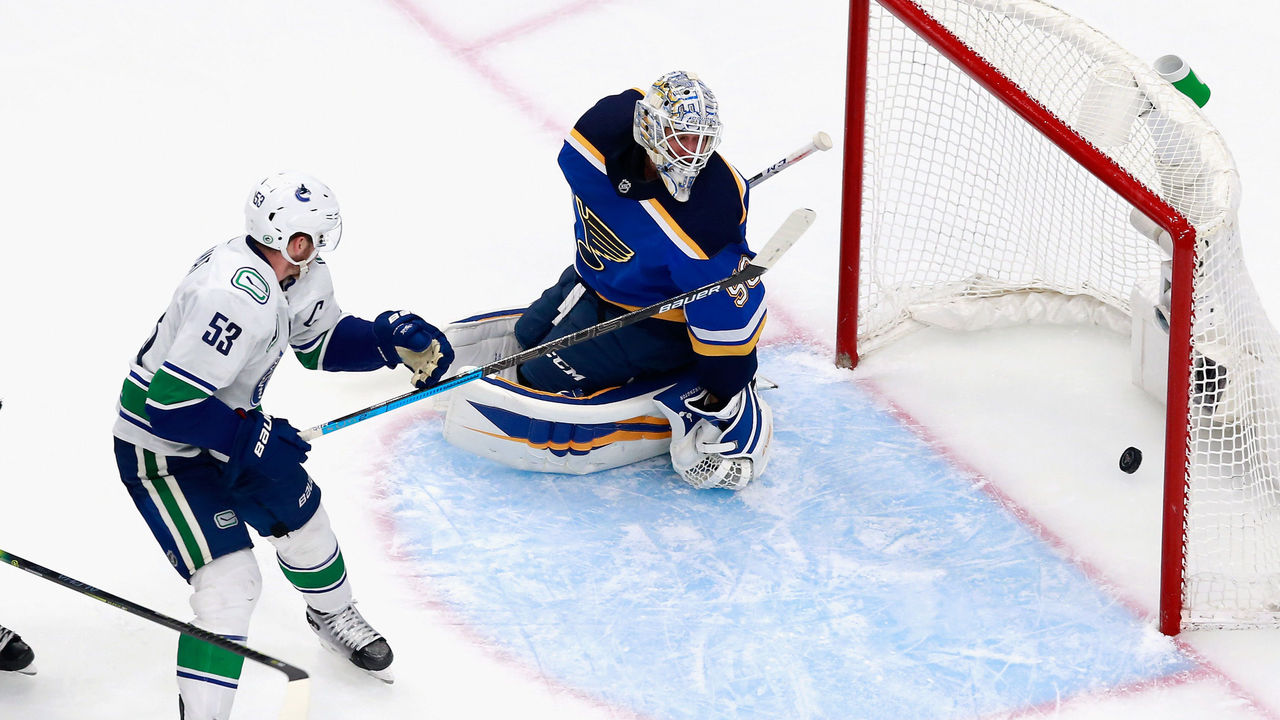 The Blues are one of the league's few teams that don't have a bonafide backup goaltender, making Binnington an attractive option to some. He's currently being drafted as the seventh goalie off the board in Yahoo fantasy leagues and has an ADP of 44.1. It's entirely possible Binnington could end the season as one of fantasy's better goalies, but the risk isn't worth the reward based on how high he's being picked.
His .912 save percentage last season ranked 23rd among goaltenders. His even-strength save percentage (.921) placed him 16th, and his goals saved above average (3.35) ranked 22nd. It's not all lackluster when it comes to Binnington's metrics as he finished first among all goalies in high-danger save percentage at all strengths (.867). Still, the 27-year-old seems to be living off the high of his miraculous 2019 Stanley Cup run. After a disappointing sophomore season, taking Binnington with one of your first few picks in a draft and passing on other star players or goalies could be costly.
Matt Murray, Senators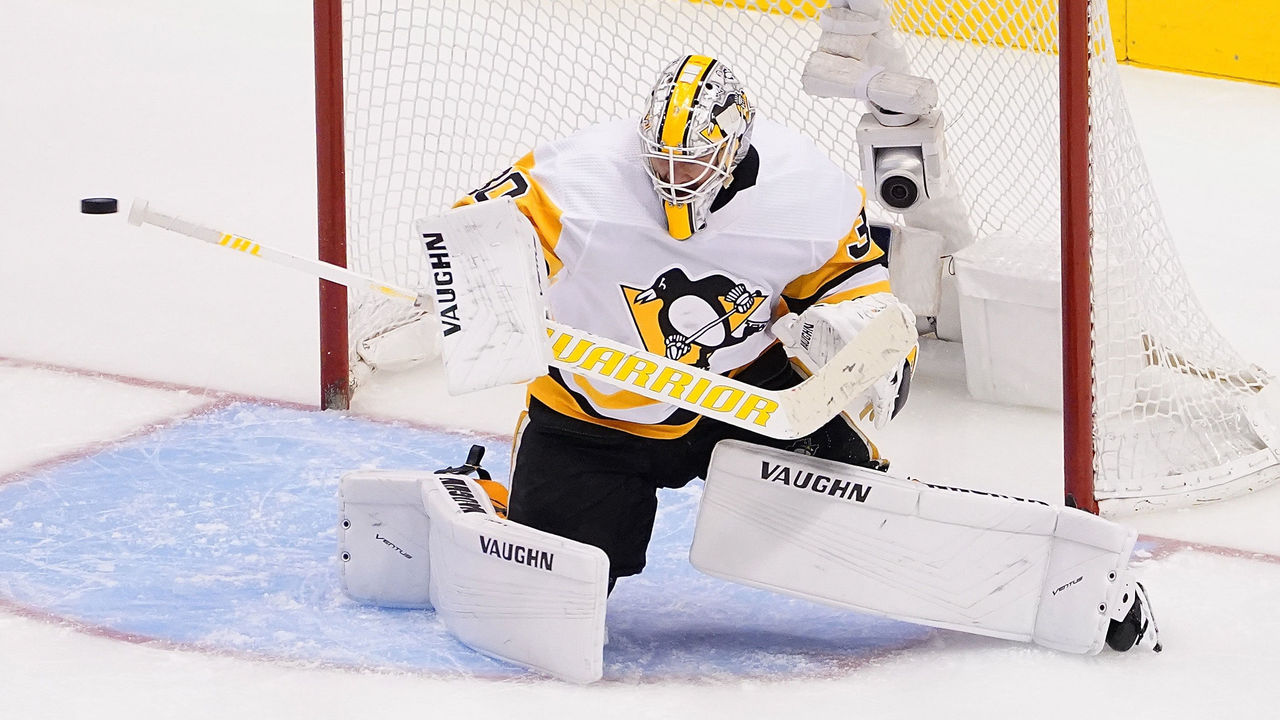 Many are excited about the Senators' rebuild, but the club's probably a few years away from being competitive. There's no question Murray is an upgrade to the team's crease, but the Senators should still have trouble keeping opponents at bay this season - especially in a relatively stacked North Division. Last year, the Senators allowed the third-most shots against per game in the league (33.6) and the sixth-most total scoring chances against (1,616).
Murray hasn't been consistent since his heroic playoff performances in 2016 and 2017, posting a career-low .899 save percentage last season. He's shown flashes of his potential as a viable starting goalie, but playing behind the rebuilding Senators won't be an easy task for Murray early on. This makes him a risky option as wins could be hard to come by, and his peripheral stats may also suffer as Ottawa tries to find its footing.
Braden Holtby, Canucks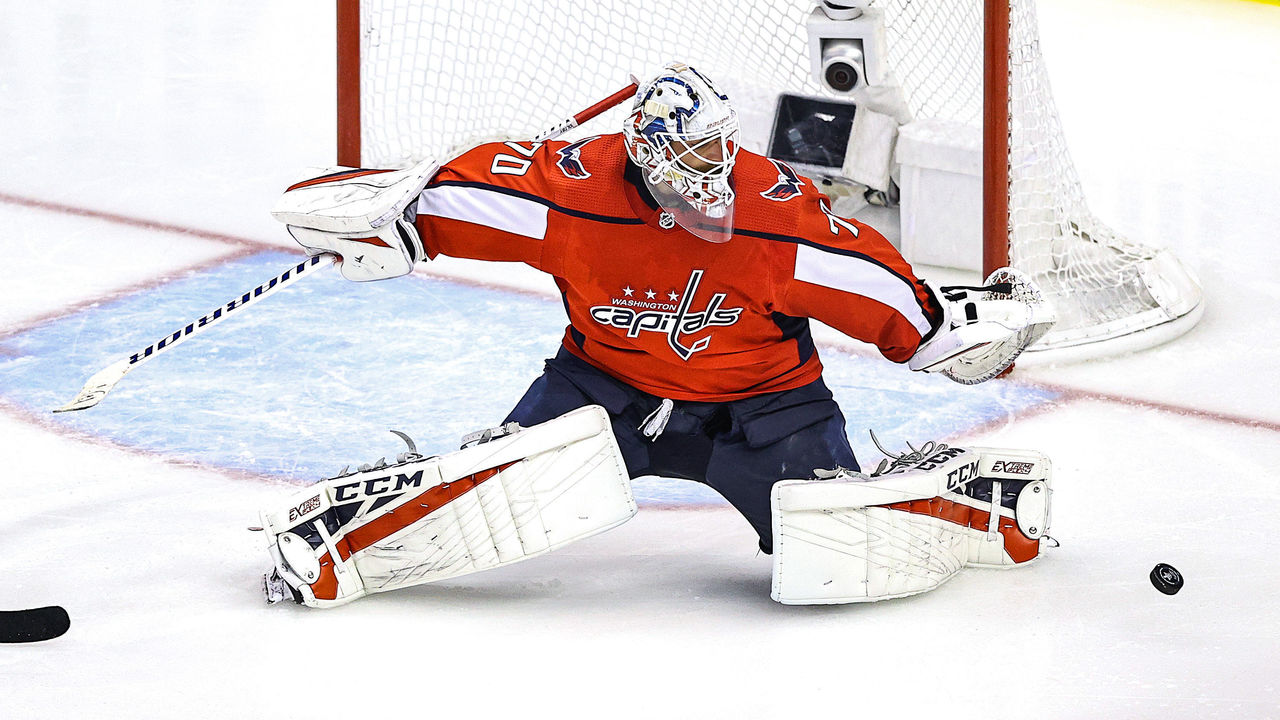 The Canucks made a relatively low-risk move by bringing in Holtby on a two-year deal to play alongside Thatcher Demko. The 31-year-old is currently being taken as the 17th goalie off the board on Yahoo, which could be a good spot for the former Vezina Trophy winner. However, the split between him and Demko remains unknown. After Demko's epic but brief performance in the playoffs last year, there's a chance he gets a healthy workload this season as Vancouver grooms him to be the franchise's starter of the future.
Holtby is coming off a career-worst season, where he saw youngster Ilya Samsonov snatch the starting role from him. Holtby finished 49th among goalies with a .905 save percentage at 5-on-5 and had the fifth-worst high-danger save percentage (.786). It might have been a blemish in what has otherwise been a solid career, but with an unknown workload and no guarantee of a rebound season, there are usually better options to grab at that point of the draft.
Carey Price, Canadiens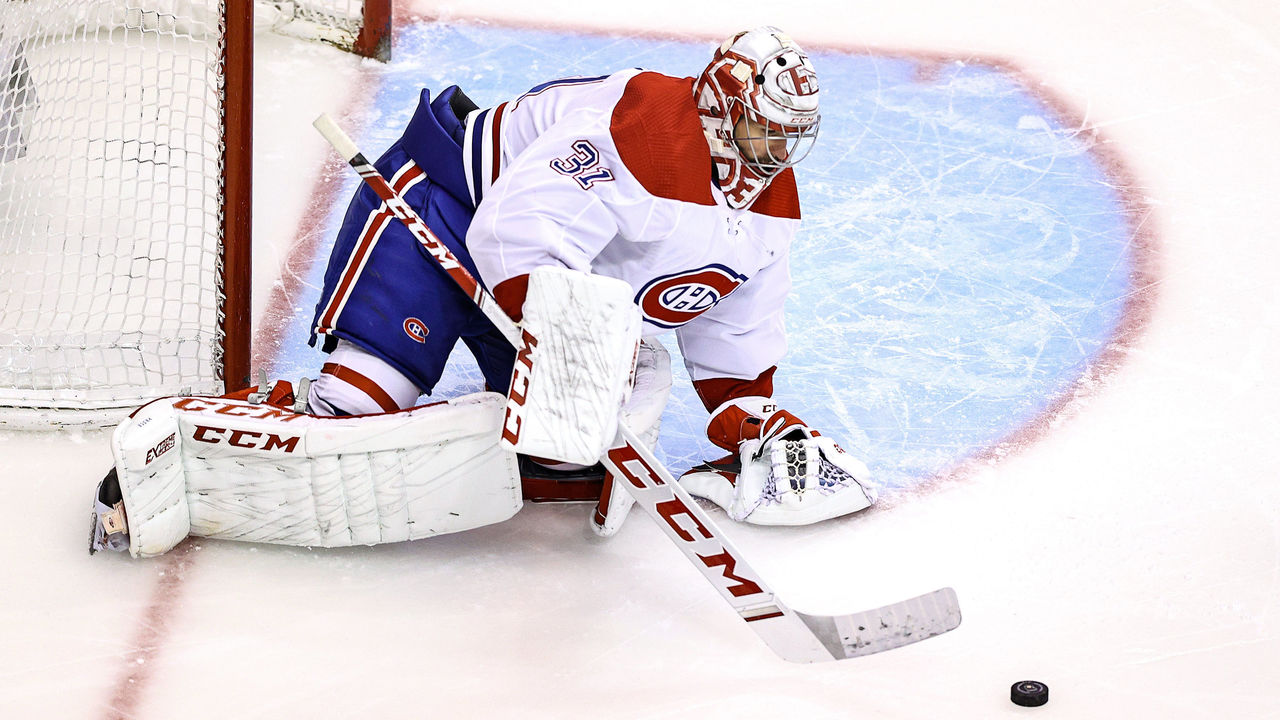 There's no doubt about it - Price is still one of the best goalies in the league in real life and fantasy. He's been an absolute workhorse for the Canadiens and has generally posted relatively good stats in recent years. Over the past three seasons, he's played the fourth-most minutes among all goalies but ranked 40th among them in save percentage (.910). The 33-year-old looked like his old MVP self during the 2019-20 playoffs and should be rested and ready to go this season.
This all sounds rather appealing, so why is Price being included here? There's only one issue - the Canadiens finally have a legitimate backup goaltender with Jake Allen. Price has been worked into the ground over the last few years, primarily due to the team's lack of having someone to fill in when he needed time off. Montreal should give the 33-year-old a good amount of rest this season to ensure he stays in top form, making it hard to digest spending a draft pick in one of the opening rounds on him. The stats should be good when he takes the crease, but the volume will likely be an issue for what would potentially be your team's No. 1 goalie.
Comments
✕
4 goalies to avoid in fantasy hockey
  Got something to say? Leave a comment below!