NHL Watchability Rankings: Avalanche, Lightning can't be missed
When considering which NHL teams to watch, several factors come into play.
While better teams are always easier on the eyes, it should be noted that watchability isn't purely about the top clubs. Instead, this is all about how entertaining they'll be.
The two teams atop this list have been among the league's most electrifying for some time, but there are other squads - including a pair of New York-based franchises - that are now appointment viewing after years of mediocrity.
Here's how we rank the 31 NHL teams purely in terms of watchability:
1. Colorado Avalanche
There are just so many reasons to grab your popcorn and tune in to an Avalanche game. Nathan MacKinnon is one of the NHL's best and most exciting players, and his line with Gabriel Landeskog and Mikko Rantanen remains one of the league's most explosive units. Cale Makar is a burgeoning star on the back end who's already worth the price of admission.
The supporting cast of Nazem Kadri and Andre Burakovsky is a lot of fun, too. Colorado's roster oozes talent - even moreso after adding Brandon Saad and Devon Toews. There's little doubt this is the NHL's most watchable team.
2. Tampa Bay Lightning
Heading into the 2020-21 season, the Lightning were all but locked in at No. 1 on this list, but losing arguably their most dynamic player makes them slightly less appealing. That being said, the defending Stanley Cup champions are still primed to be one of the league's absolute best and most entertaining squads.
It will be interesting to see how they fare without Nikita Kucherov for the regular season and with Steven Stamkos coming off an injury that derailed his 2019-20 campaign. Those subplots and Tampa Bay's deep collection of skill ensure the team will again be one of the NHL's most intriguing.
3. Vegas Golden Knights
The Golden Knights have been enjoyable to follow since they entered the league, but this edition of the club promises to be the most riveting. Alex Pietrangelo joins a deep group that already includes Max Pacioretty, Mark Stone, and Shea Theodore, making Vegas more enticing than ever. The goalie drama is just the icing on the cake.
4. Edmonton Oilers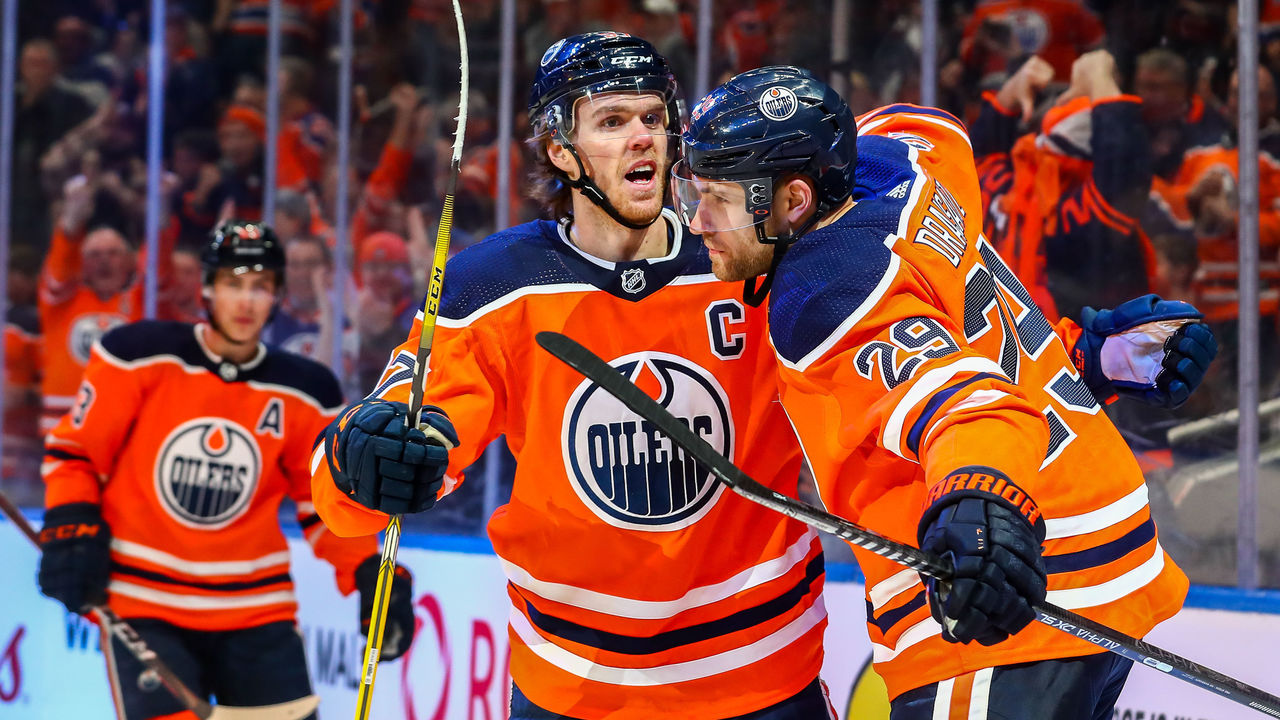 Even if the Oilers only boasted Connor McDavid they'd rank highly on this list. But Leon Draisaitl has proven he's much more than just McDavid's sidekick, following up his stellar 2018-19 by winning the Hart and Art Ross last season. Edmonton doesn't have a ton of depth, but its two-headed monster frequently provides ample incentive to watch the team.
5. Winnipeg Jets
There's a lot to like about the Jets, from electric scorers Patrik Laine and Kyle Connor to well-rounded playmakers Blake Wheeler and Mark Scheifele. Not to mention Nikolaj Ehlers. Winnipeg's back end should be more stable this season than it was in 2019-20, and Vezina Trophy winner Connor Hellebuyck can absolutely dazzle in the crease.
6. Toronto Maple Leafs
The Maple Leafs' core of Auston Matthews, John Tavares, Mitch Marner, Morgan Rielly, and William Nylander was already must-watch hockey. This season, Toronto should be even more captivating with Joe Thornton and Wayne Simmonds in the mix. It'll also be worth tuning in to see whether the club can exorcise its playoff demons.
7. Washington Capitals
There's long been one big reason to watch Capitals games, as Alex Ovechkin is always worth your eyes for two-and-a-half hours; Evgeni Kuznetsov, John Carlson, and Nicklas Backstrom provide entertainment of their own. However, it remains to be seen how exciting they'll be under new head coach Peter Laviolette.
8. New York Rangers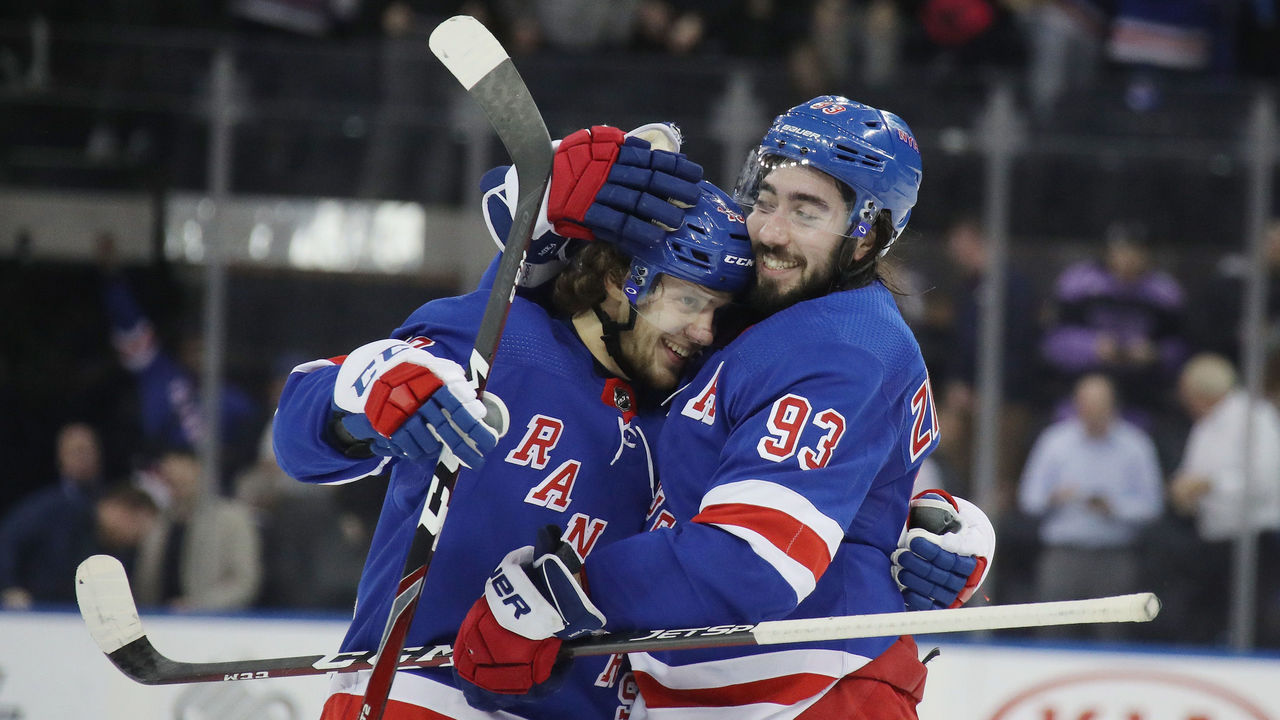 The Rangers were a blast last season, with Artemi Panarin, Mika Zibanejad, Chris Kreider, and Co. providing frequent highlights and playing aesthetically pleasing hockey. With top prospect Alexis Lafreniere coming aboard and Igor Shesterkin regularly manning the crease, this team on the rise will be a show worthy of Broadway.
9. Vancouver Canucks
The Canucks lost a bunch of key players in free agency and are putting a lot of faith in Thatcher Demko and Braden Holtby. However, Vancouver's core led by Elias Pettersson and Quinn Hughes has cemented the club as one of the NHL's most watchable squads, and that should remain the case despite downgrades elsewhere on the roster.
10. Buffalo Sabres
Taylor Hall and Jack Eichel? Enough said. That combination alone instantly makes the Sabres must-watch material, and many will be checking out their games out of curiosity. Buffalo also has Rasmus Dahlin and the Eric Staal-Jeff Skinner reunion going for it. It's hard to believe, but this is suddenly one of the NHL's most compelling clubs.
11. Calgary Flames
The Flames boast one of the most talented top-six forward groups in the NHL. Though they've underachieved as a team of late, their games always provide a reason to watch, from Johnny Gaudreau's skill to Matthew Tkachuk's tenacity. Calgary's goaltending upgrade of Jacob Markstrom should mean more team victories, and winners are always more appealing.
12. Philadelphia Flyers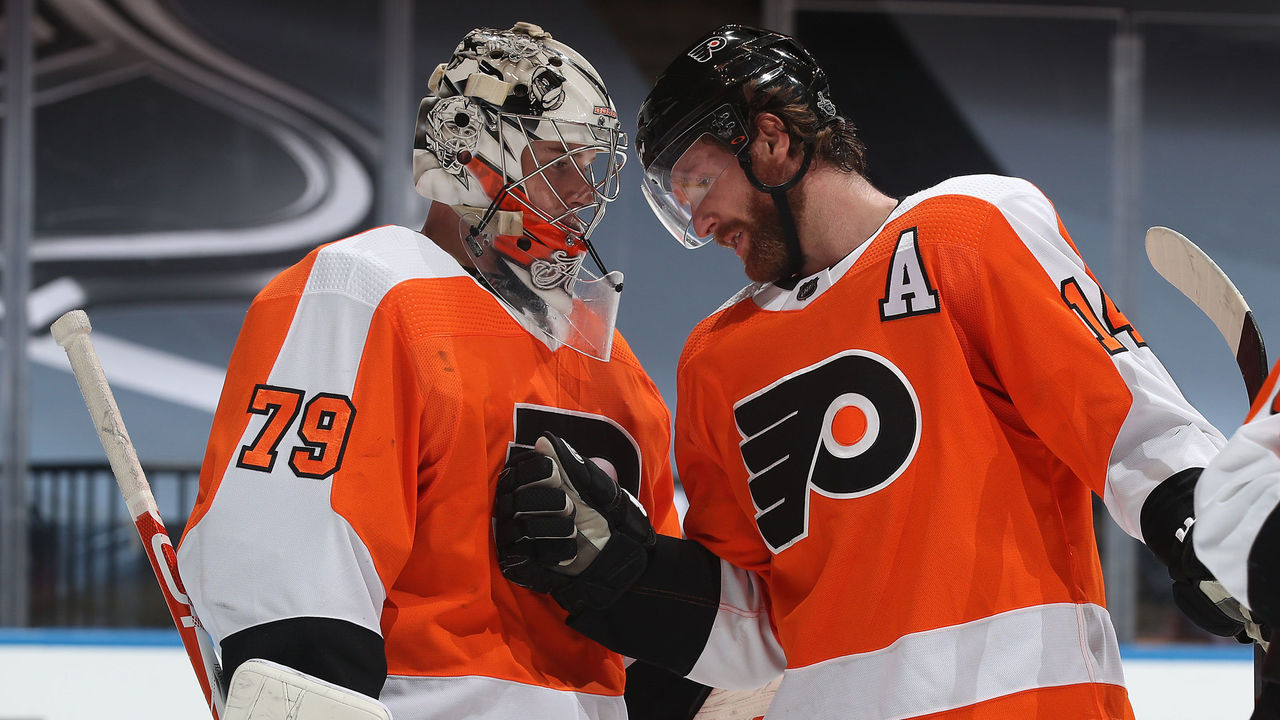 The Flyers should be competitive this season after proving to be one of the NHL's best clubs in 2019-20. Carter Hart is one of the league's most promising goalies, and Sean Couturier is rock-solid at both ends. Don't overlook the Flyers due to the lack of superstars. They've got depth and are a sneaky fun watch.
13. Boston Bruins
The Bruins' vaunted top line is still a big draw, but after losing Torey Krug and Zdeno Chara in free agency, the club doesn't project to be as thrilling as it was in past seasons. Boston should still be fairly competitive, but this squad won't have the same sizzle, especially with David Pastrnak banged up to begin the campaign.
14. Pittsburgh Penguins
Much like the Bruins, the Penguins still possess some otherworldly talent, but questionable offseason moves have left them with a depleted supporting cast. Sidney Crosby and Evgeni Malkin can still turn heads, but Pittsburgh doesn't have the allure it once had.
15. Carolina Hurricanes
The Hurricanes may not be the best team in the NHL, but they should once again be a whole lot of fun. Sebastian Aho is a star, Andrei Svechnikov can seemingly pull off "The Michigan" at will, and the "Bunch of Jerks" boast a deep defensive group led by Dougie Hamilton.
16. Dallas Stars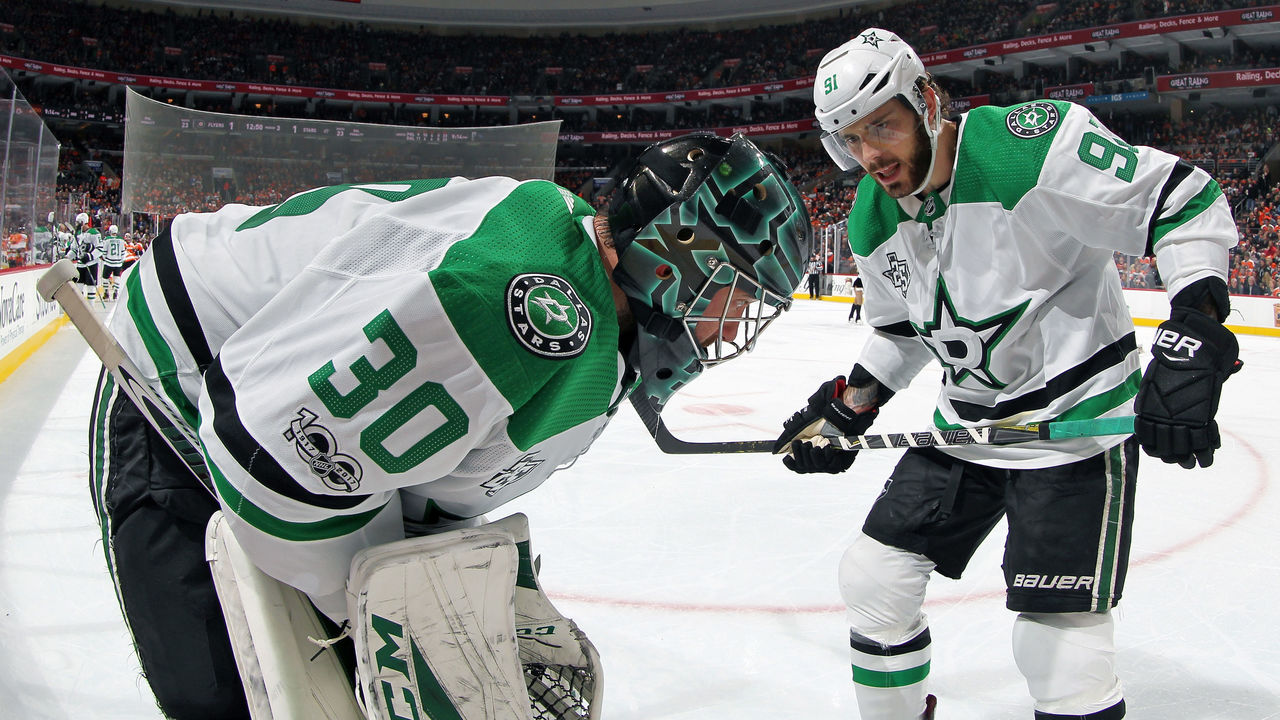 Sometimes a great team isn't necessarily the most exciting one - the Stars are a prime example of that. Dallas' defense, stellar goaltending, and surprising contributions from key veterans helped the team advance to the Stanley Cup Final last season. They enter 2020-21 with Tyler Seguin and Ben Bishop out long term, so that won't help them in terms of watchability.
17. St. Louis Blues
The Blues are still a good team - they have much of the same core that won the Stanley Cup in 2019. But, going from Vladimir Tarasenko to Mike Hoffman and from Pietrangelo to Torey Krug makes them less exciting. It may hurt the club in the win column, too.
18. Montreal Canadiens
The Canadiens made some big splashes this offseason and are primed to take a step forward with some new faces in 2020-21. Tyler Toffoli, Josh Anderson, and promising import Alexander Romanov could turn an already interesting Montreal squad led by Carey Price into one that warrants regular viewing.
19. Chicago Blackhawks
Patrick Kane and Jonathan Toews entertained fans for years, but Toews is now out indefinitely, and the Blackhawks are in a rebuilding phase after a tumultuous offseason. As captivating as Kane is, Chicago won't be nearly as watchable this season, and the club's likely struggles will make it tough to follow the star sniper.
20. Florida Panthers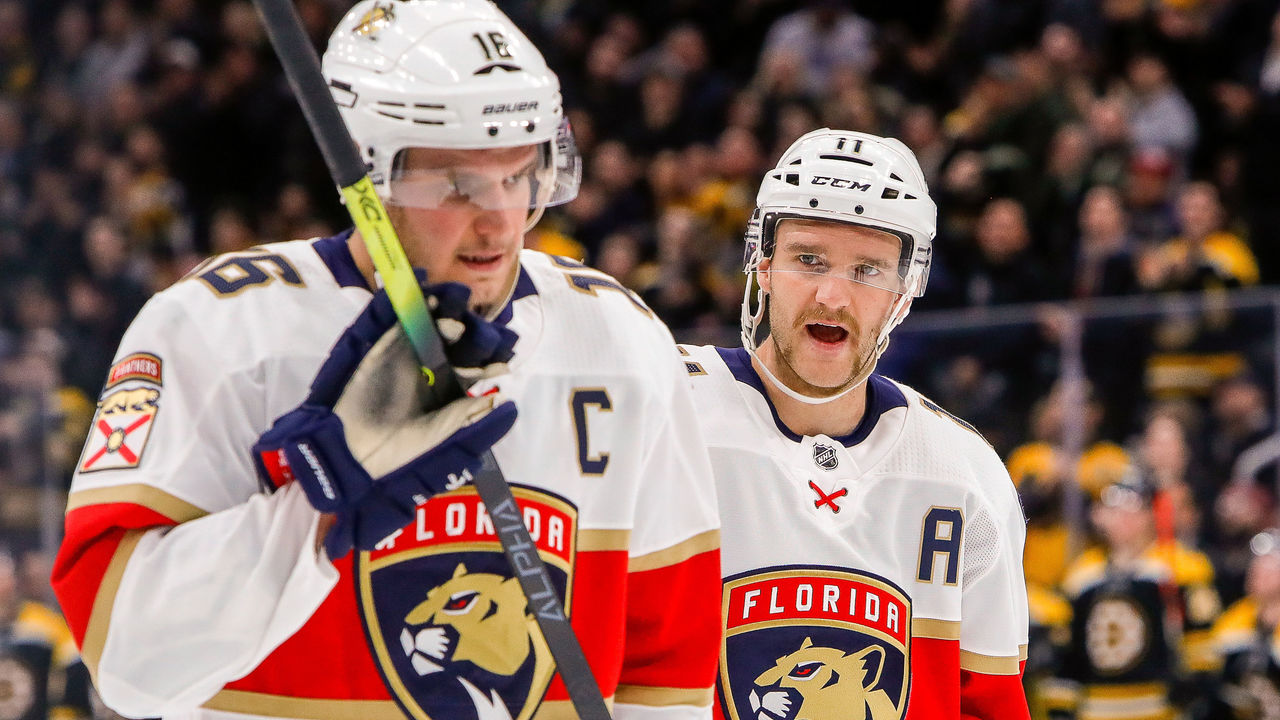 The Panthers ranked sixth in the NHL in goals per game last season, but that was with Hoffman and Evgenii Dadonov in the fold. Both players departed in free agency, and while Aleksander Barkov and Jonathan Huberdeau move the needle to a degree, it's simply not enough.
21. New York Islanders
The Islanders almost pride themselves on being a dull, yet competitive team. New York does have one standout sparkplug with unsigned dynamo Mathew Barzal (who has yet to report to camp), but the club lost a slew of players in the offseason and ranked in the bottom third of the league offensively in 2019-20.
22. Ottawa Senators
The Senators project to be far more watchable than their record may indicate. A young group led by Brady Tkachuk and Thomas Chabot will be bolstered by uber-prospect Tim Stuetzle, who'll still be glowing after a stellar World Junior Championship.
23. Minnesota Wild
The Wild are the epitome of mediocre and have been for a long time. However, they will have one tantalizing new reason to watch their games because of highly touted newcomer Kirill Kaprizov.
24. Columbus Blue Jackets
The Blue Jackets have their moments (just ask the Maple Leafs) and their share of skilled players, including goaltending phenom Elvis Merzlikins. However, John Tortorella's style of play doesn't lend itself to entertainment, and trading the underrated Pierre-Luc Dubois would only exacerbate that.
25. Nashville Predators
Remember when the Predators were truly relevant? Those days are behind them, and though they possess more than a few talented players, their style of play and subpar performance in 2019-20 suggest more of the same is in store this season.
26. New Jersey Devils
It's going to be another long season for the Devils, whose division got even tougher in the NHL's 2020-21 realignment. Jack Hughes, Nico Hischier, and P.K. Subban provide reason for optimism, but few fans will be itching to watch this team.
27. San Jose Sharks
Evander Kane is popcorn-worthy, but can Erik Karlsson stay healthy? It wasn't long ago the Sharks were a perennial contender that couldn't be ignored, but San Jose is far from competitive now and likely won't be for a while.
28. Arizona Coyotes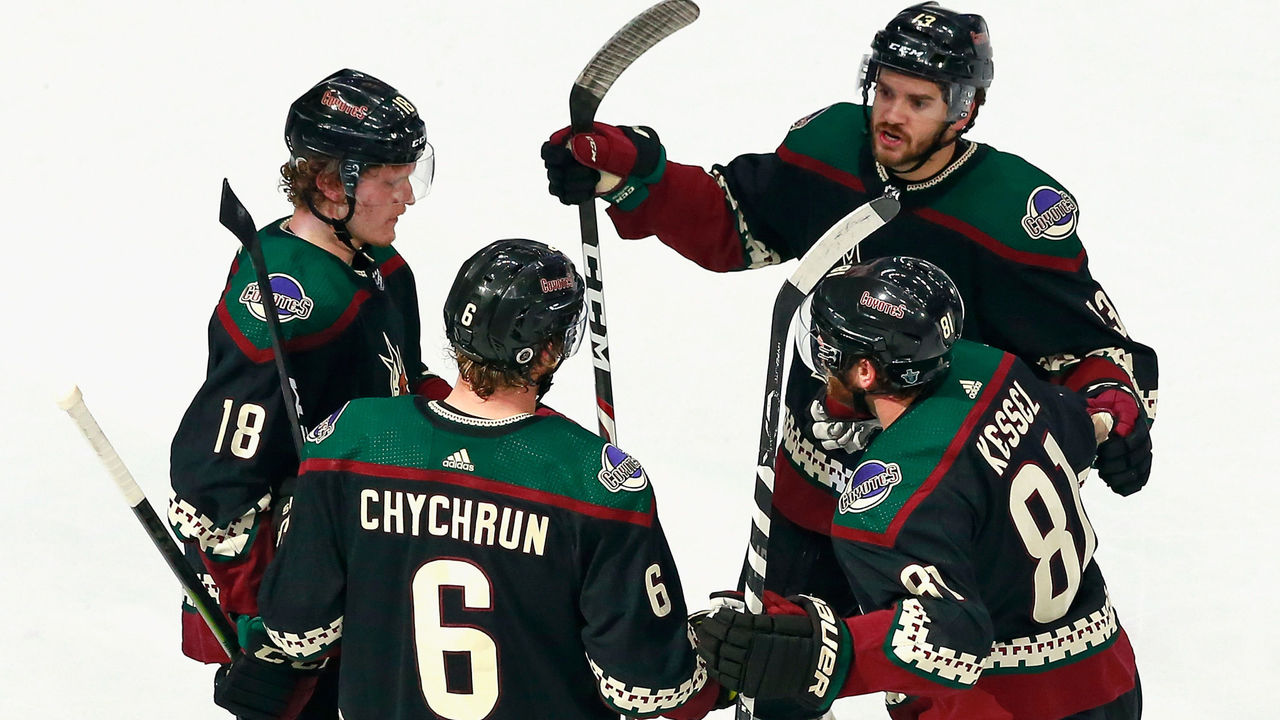 The Coyotes had a dreadful offseason for several reasons, but the biggest regret will be Hall's departure. Arizona wasn't very intriguing before losing its marquee player, and the team just won't be watchable without him. That is, unless they're rocking those sweet Kachina jerseys.
29. Detroit Red Wings
The NHL's worst team in 2019-20 will probably be a difficult watch this season, but new arrivals Bobby Ryan, Vladislav Namestnikov, and Marc Staal - along with a healthy Anthony Mantha - will keep them from being the least interesting squad.
30. Los Angeles Kings
Quinton Byfield can't get to L.A. soon enough. It's unclear whether he'll begin the season in the NHL, and he may need a bit of seasoning before he's ready to dominate at the highest level. In the meantime, the Kings won't have much to write home about.
31. Anaheim Ducks
The Ducks were the the league's fifth-worst team last season, and there's little reason to believe they'll be an easier watch in 2020-21. Tuning in to see John Gibson get bombarded every game is hardly incentive to make time for Anaheim, despite the goaltender's best efforts.
Comments
✕
NHL Watchability Rankings: Avalanche, Lightning can't be missed
  Got something to say? Leave a comment below!