Predicting destinations for the top remaining UFAs
NHL free agency opened over a month ago, and though most of the top players signed almost instantly, a handful of intriguing players remain. Below, we predict which teams will sign the top unrestricted free agents.
Note: We predicted Mike Hoffman's destination in previous posts.
Erik Haula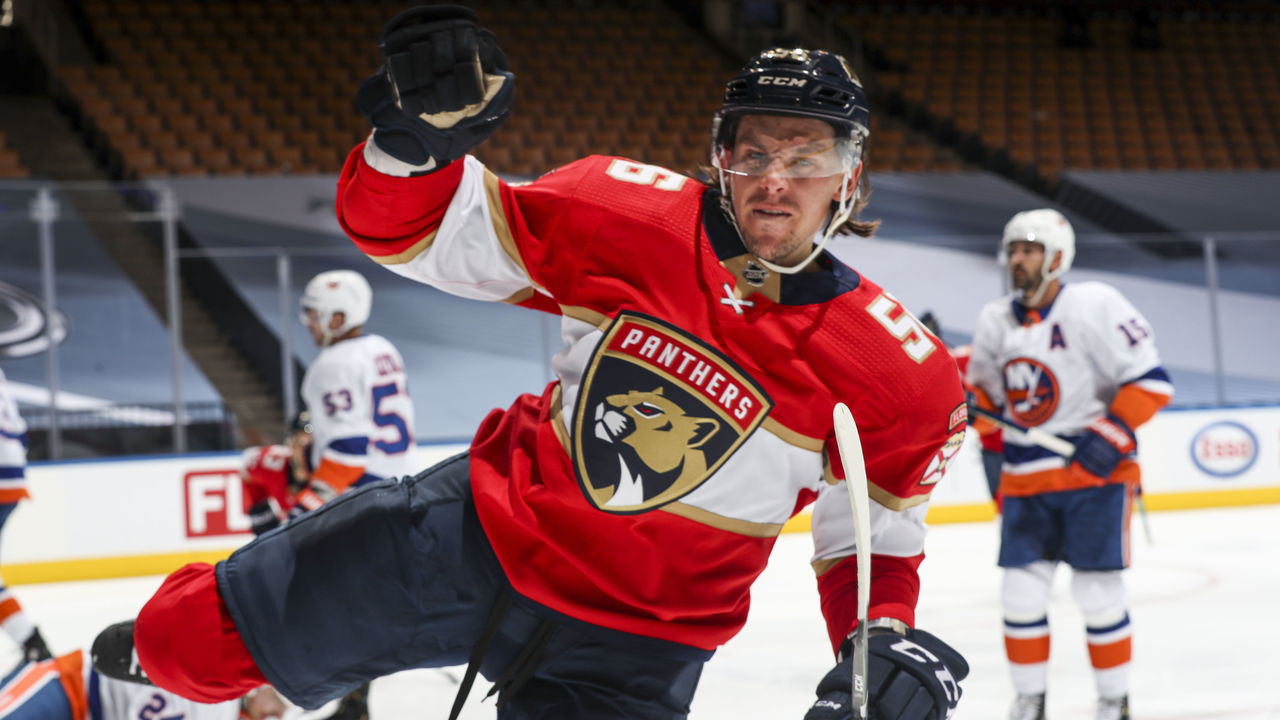 Prediction: San Jose Sharks
The Sharks' depth down the middle is lacking. Logan Couture and Tomas Hertl are a strong one-two punch, but the remaining pivots on the depth chart are concerning. Offseason addition Ryan Donato can play center but is better suited for the wing. The other options include Dylan Gambrell, Antti Suomela, Noah Gregor, and Joel Kellman.
Haula is the best center available and shouldn't be overly expensive. That's good news for the Sharks, who have just $2.3 million in projected cap space. The 29-year-old has dealt with injuries over the last two seasons but tallied 29 goals and 26 assists during his last full campaign in 2017-18.
Mikael Granlund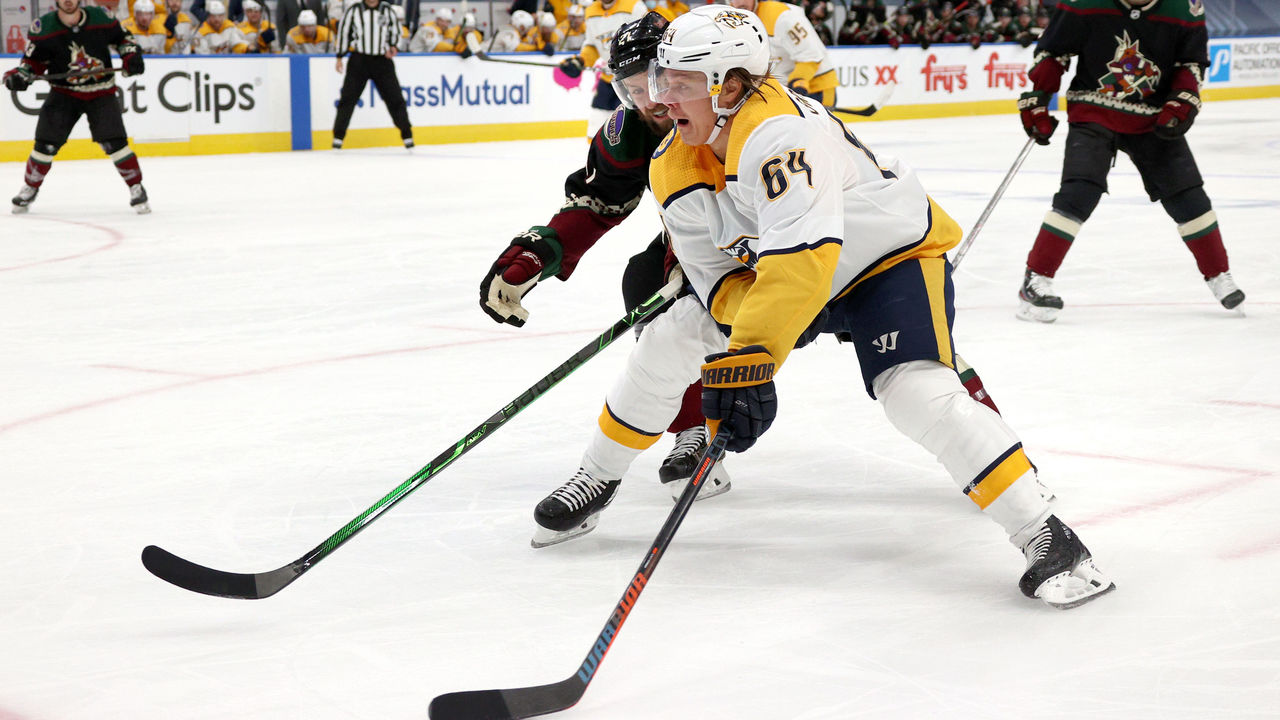 Prediction: Florida Panthers
The Panthers have lost almost an entire top-six caliber line since the 2020 trade deadline: Vincent Trocheck (who was swapped for Haula), Evgeni Dadonov (who signed with the Ottawa Senators), and Hoffman (who remains unsigned). As replacements, the club traded for Patric Hornqvist and signed Alex Wennberg this offseason.
Florida's secondary scoring is now a major problem. In steps Granlund, who is arguably the best offensive player available aside from Hoffman.
The center-turned-winger is coming off a down year, but he averaged 63 points per campaign in the three seasons prior. A seemingly guaranteed second-line role combined with the perks of playing in sunny, tax-free Florida should be enough to persuade Granlund. Plus, the team has $8.3 million in projected cap space.
Anthony Duclair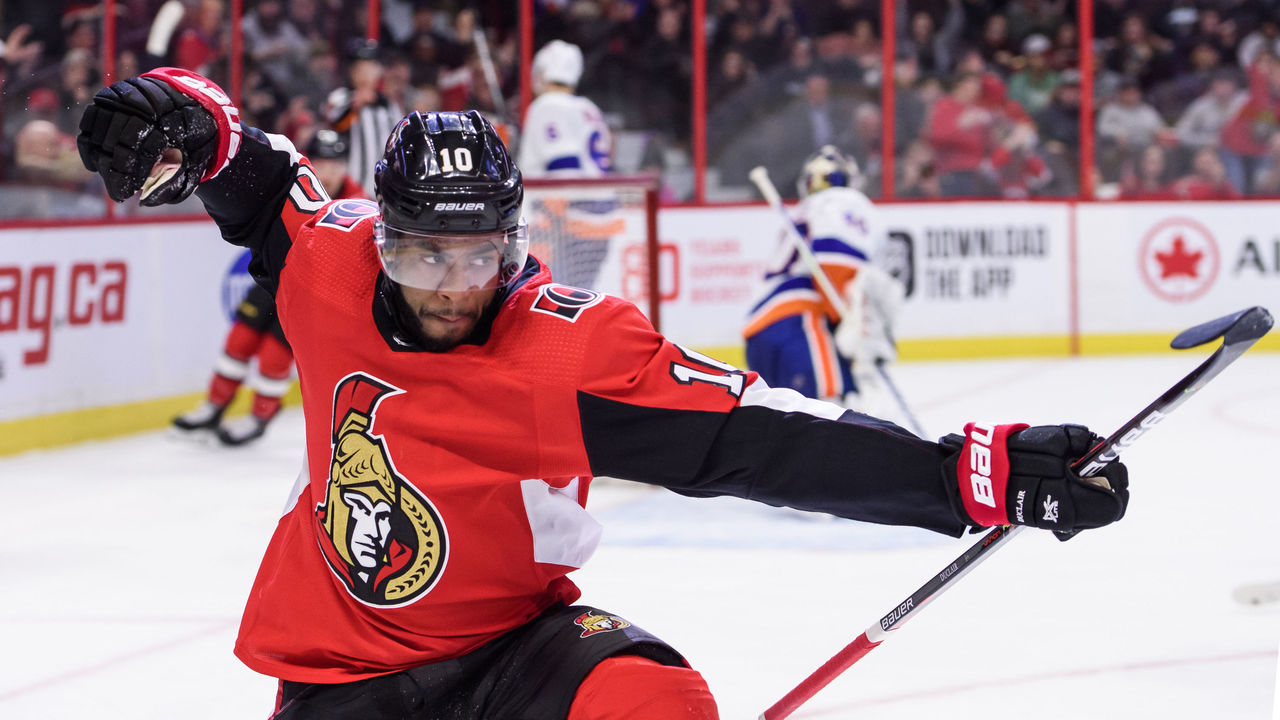 Prediction: Los Angeles Kings
The Kings have money to burn (projected $13.6 million in cap space) and holes in their forward group. Despite being one of the league's best possession teams a year ago (fourth in five-on-five Corsi for percentage), they struggled mightily to score, finishing with the league's second-worst offense.
Nobody will accuse Duclair of being one of the better defensive forwards in the game, but his goal-scoring ability is intriguing. He potted 23 in 66 games last year - though 21 came in his first 37 contests before he went ice-cold. He would need to be used in the right situations - offensive-zone starts and the power play - but it could be a good fit.
Andreas Athanasiou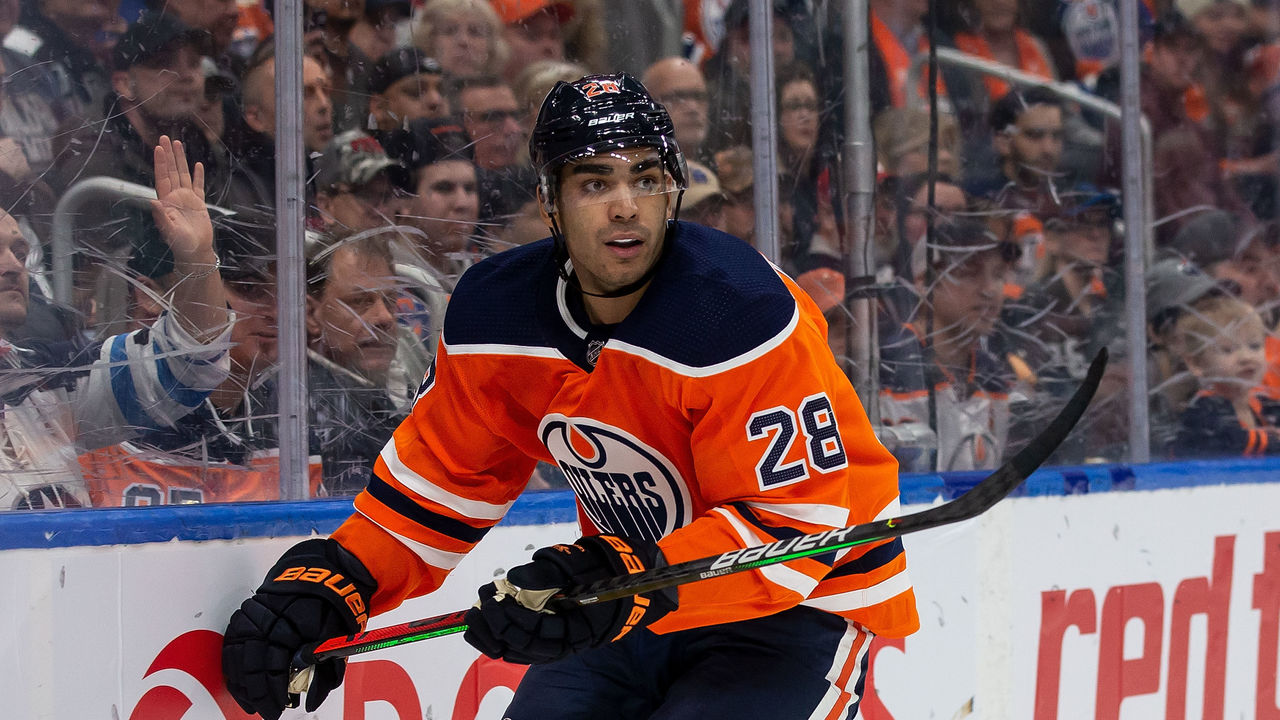 Prediction: Nashville Predators
The Predators have been suspiciously quiet this offseason. We've pegged them as a prime landing spot for Hoffman and potential suitor to sign a player to an offer sheet. If neither materializes, signing one of the top forwards remaining seems probable considering Nashville has the most cap space (projected $12.9 million) of any team in win-now mode.
Nashville watched Craig Smith depart in free agency and the aforementioned Granlund is still unsigned. The latter didn't mesh especially well with the team, though, so it seems unlikely he returns.
The club has holes in its middle-six forward group, but Athanasiou has plenty of upside. He didn't perform well with the Detroit Red Wings or Edmonton Oilers last season, but he's a former 30-goal scorer with blazing speed and still just 26 years old. Perhaps Nashville could catch lightning in a bottle with what would likely be a one-year deal.
Travis Hamonic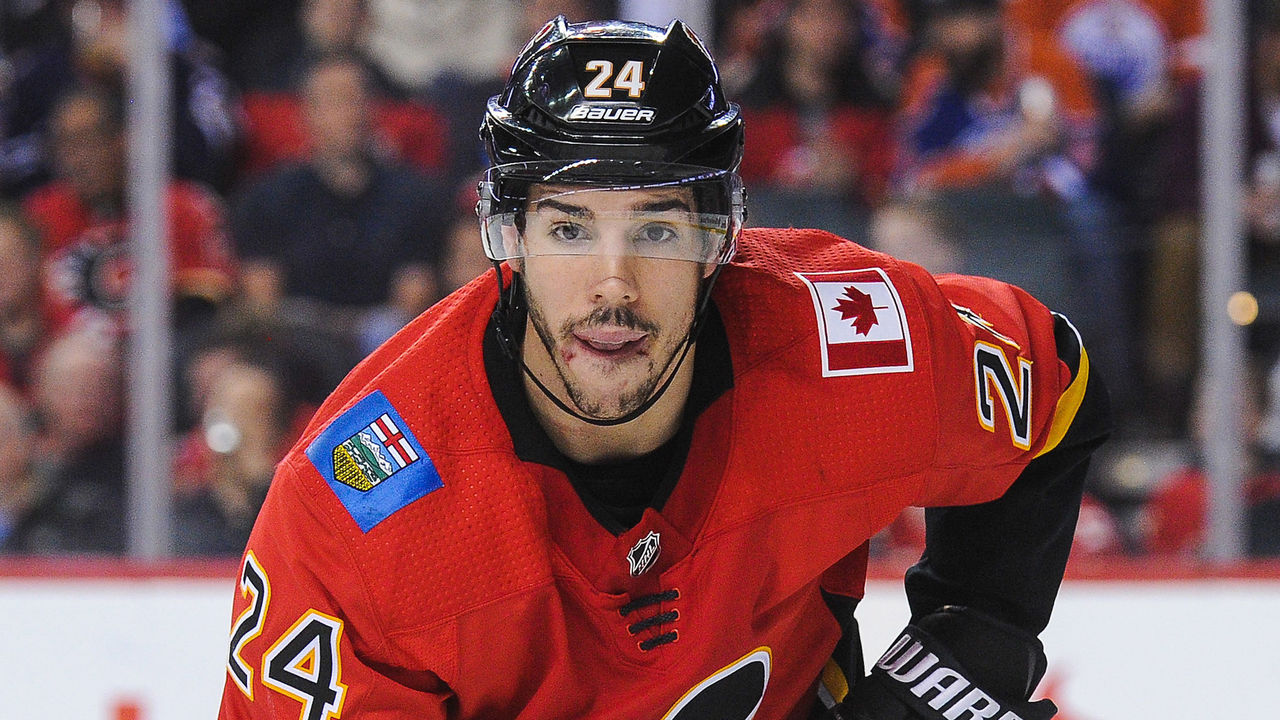 Prediction: Winnipeg Jets
This seems like a perfect match. Hamonic grew up in Winnipeg and opted out of the NHL's return-to-play, citing family concerns. When he requested a trade from the New York Islanders in 2015, it was because of a family matter. Playing for his hometown Jets would seem to be the best fit for him.
On the ice, it's a great fit for the Jets, too. They were a mess defensively last season - third-worst expected goals against per 60 minutes at five-on-five - and often bailed out by Vezina winner Connor Hellebuyck. Hamonic is an old-school, hard-nosed defender who'd be a big help to Winnipeg's blue line.
The Jets are currently listed with no cap space, but Bryan Little and his $5.29-million cap hit are likely headed to long-term injured reserve after doctors recommended he shouldn't suit up next season. The forward suffered a perforated eardrum last season.
Sami Vatanen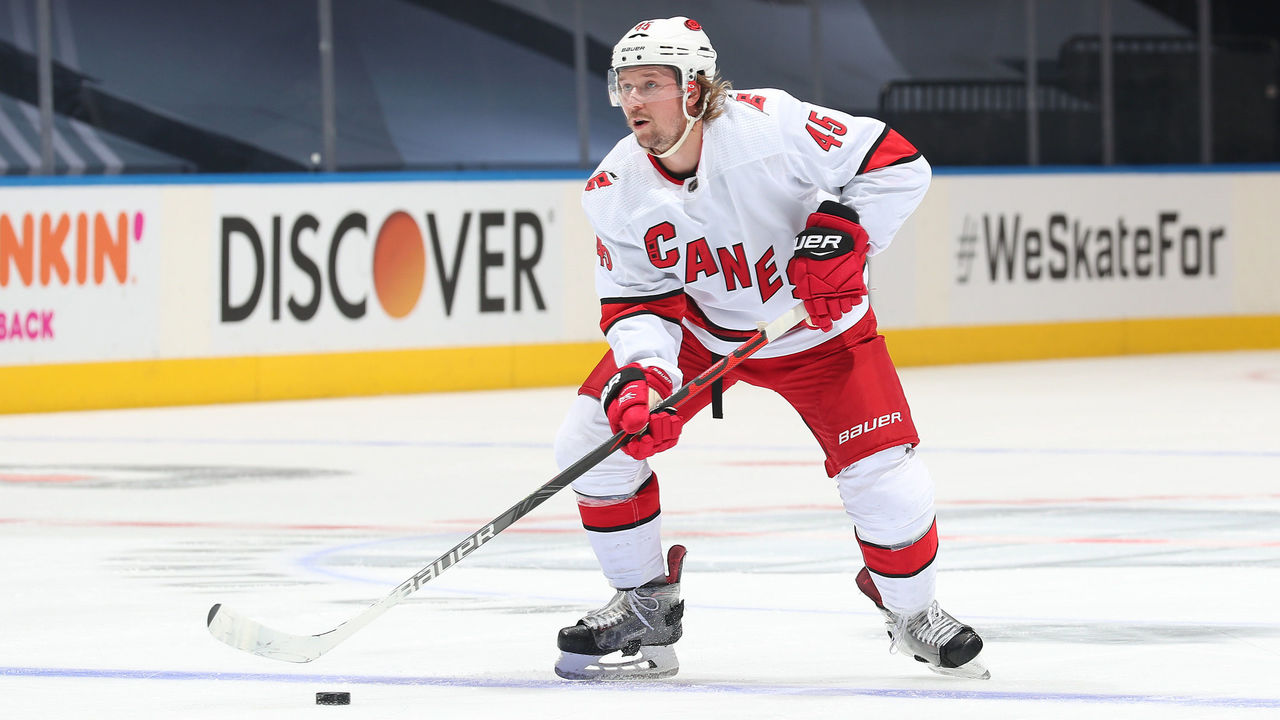 Prediction: Philadelphia Flyers
The Flyers lost Matt Niskanen this offseason due to a surprising retirement and didn't replace him. Erik Gustafsson was added on a one-year deal, but he's not expected to play heavy minutes on the team's top pairing with Ivan Provorov as Niskanen did.
Vatanen may not be ideally suited for that job, either, but he's likely the best option Philadelphia has. Youngster Philippe Myers could be up for the task, but having some veteran insurance wouldn't hurt. Vatanen has logged at least 21 minutes per game in six straight seasons, though he hasn't performed well in those matchups in recent years. He's posted an expected goals share below 50% in three consecutive seasons.
The 29-year-old would give the Flyers a third right-handed defenseman in addition to Myers and veteran Justin Braun. It would leave lefties Gustafsson, Shayne Gostisbehere, and Robert Hagg with undefined playing time, but too many defensemen is a good problem to have during what could be a condensed schedule. The Flyers have $4.8 million in projected cap space, too, though some of that will go to Myers, who's a restricted free agent.
(Cap source: CapFriendly)
(Analytics source: Natural Stat Trick)