Predicting homes for the NHL's most intriguing UFAs
Brandon Magnus / National Hockey League / Getty
NHL free agents can officially sign with new teams as of noon ET on Oct. 9, and theScore is guessing the landing spots for some of the most interesting names. This list doesn't necessarily include all the best players, but rather the most intriguing. With no free-agent courting period, this offseason may be tougher to predict than most, but we're giving it our best shot:
Taylor Hall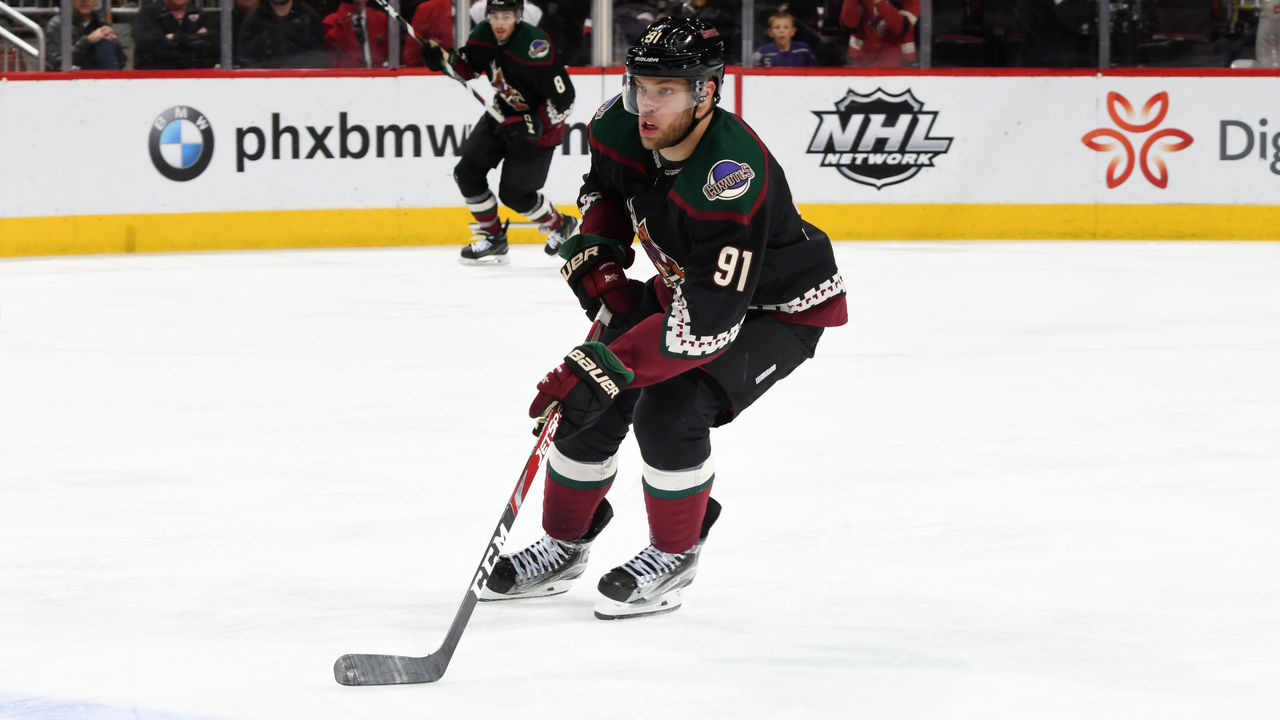 Hall has played just 14 playoff games in his 10-year career, and he's made it clear joining a winning team will be his priority in free agency. The 28-year-old will obviously be a relatively expensive addition for any team, though, so the list of clubs with both legitimate Stanley Cup aspirations and the necessary cap space may be short.
The two teams that seem best positioned to take a run at Hall are the Colorado Avalanche and Boston Bruins. Both are among the top five clubs in the NHL, and both possess ample cap space.
In Boston, Hall would be able to team up with David Krejci - and perhaps Jake DeBrusk or Ondrej Kase - to form a potent trio behind the Perfection Line, making the Bruins' forward group deep and dangerous.
The Avalanche, meanwhile, have had plenty of cap flexibility for a few years now, but they've yet to flex their financial muscles with a big trade or free-agent splash. After second-round exits in back-to-back postseasons and with three years left on Nathan MacKinnon's bargain contract, the time is now for general manager Joe Sakic to be aggressive. Adding Hall - who could potentially play on a line with MacKinnon and Mikko Rantanen - would be simply unfair for the opposition.
Prediction: Avalanche (7 years, $9M AAV)
Alex Pietrangelo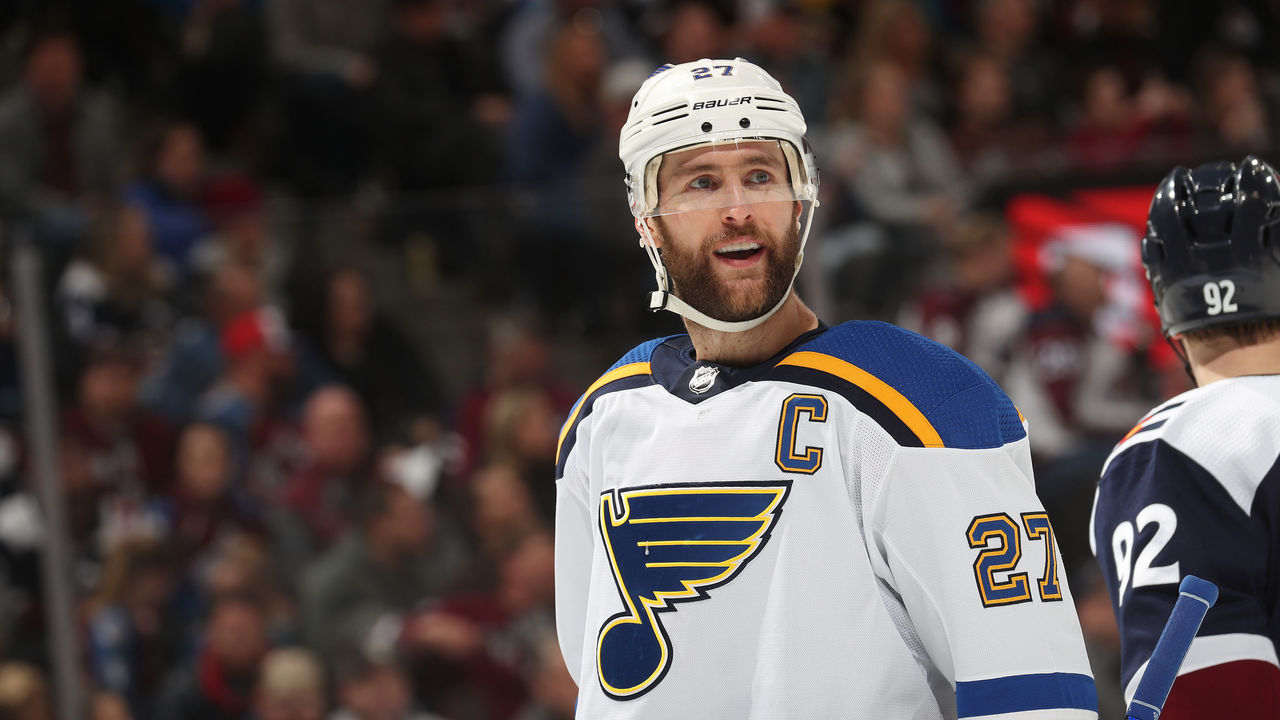 The list of teams with serious interest in signing Hall likely includes a few clubs that are also interested in Pietrangelo since they'll command similar dollar values. Pietrangelo may not be as hungry for a Stanley Cup as Hall after winning a ring with the St. Louis Blues in 2019, though. It's impossible to know what Pietrangelo's thinking, but the 30-year-old's priorities likely include a desirable location, fair compensation, and a relatively competitive roster.
Colorado could be a destination for Pietrangelo, but it's unlikely the Avalanche can afford both of this offseason's top two free agents. There could be other teams in the mix for the native of King City, Ontario, such as his hometown Toronto Maple Leafs (despite their limited cap space), the Winnipeg Jets (despite their somewhat undesirable location), and the New Jersey Devils (despite their lack of immediate competitiveness).
But no team can make a more enticing pitch than the Bruins, who are likely content to hand out a contract that could become a problem later on if it means bringing in a top-pairing blue-liner while the team is still in its championship window.
Adding Pietrangelo to a defense corps that already features Charlie McAvoy, Brandon Carlo, and Connor Clifton on the right side may necessitate a trade of one of the latter two in order to add help up front or on the left side of the blue line, but former GM of the Year Don Sweeney could make it work. With Torey Krug set to hit free agency and Zdeno Chara - also a UFA - potentially on the verge of retirement, the Bruins may have money to spare and openings on defense.
Prediction: Bruins (7 years, $8.5M AAV)
Torey Krug
With the Bruins splurging on Pietrangelo in this hypothetical scenario, there isn't a fit for Krug to return to Boston. As an elite 29-year-old offensive defenseman, Krug will have no shortage of suitors. He may have some defensive limitations, but he's a good puck-mover and one of the best power-play quarterbacks in the league.
The Florida Panthers could be a possibility. They have an opening on the left side of their blue line after trading away Mike Matheson, but they already have Keith Yandle to run their power play and could use a left-handed rearguard with better defensive abilities.
The New Jersey Devils are also an option. They have plenty of cap space, a hole on the left side, and though they're not competitive at this moment, they're an up-and-coming squad.
Despite being the worst team in the league this past season, the Detroit Red Wings are a legitimate possibility. Krug grew up in nearby Livonia, Michigan, and the Red Wings have the money to pony up - and holes on defense. It would be a tough sell given the current state of the roster, but GM Steve Yzerman has proven he can build a winner, and that may be enough to convince Krug to come home.
Prediction: Red Wings (7 years, $7M AAV)
Mike Hoffman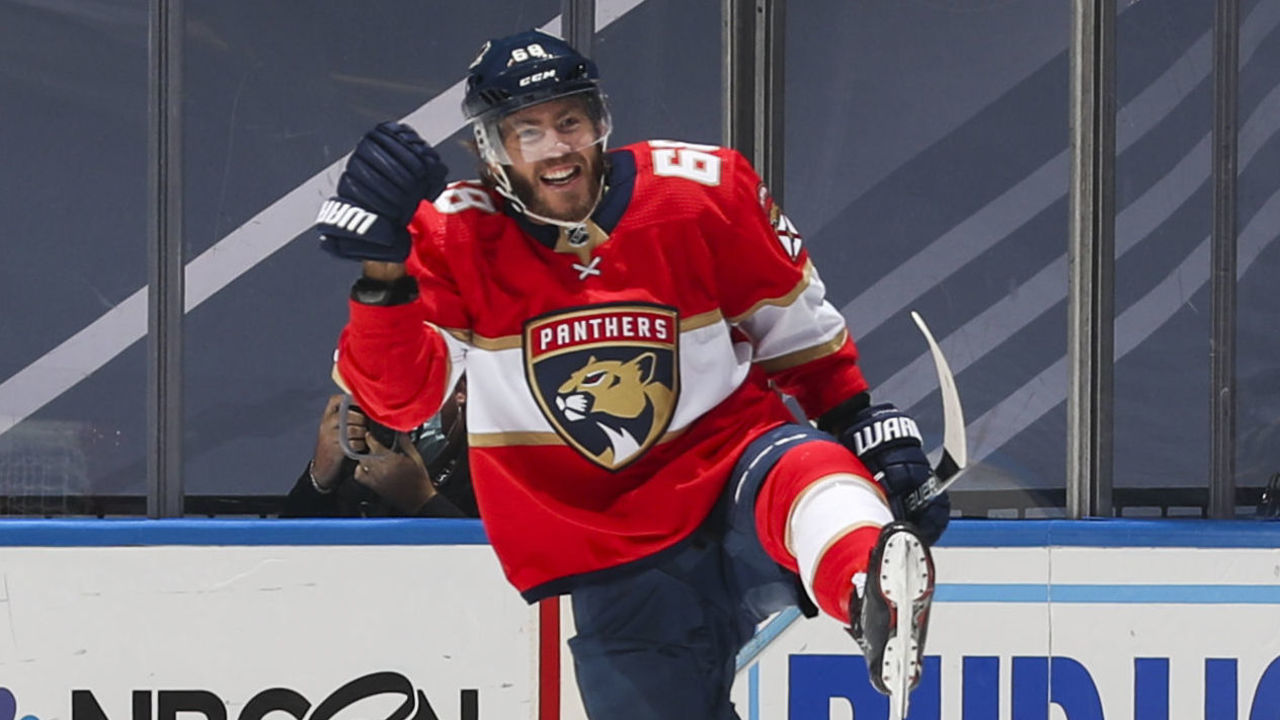 Hoffman is the best pure goal-scorer on the open market, averaging 30 goals per 82 games over the last six seasons. He doesn't drive play by any means and isn't a defensive specimen, but he can put the puck in the net thanks to a lethal shot; his one-timer is especially dangerous.
Even in a league that's opened up in recent years, goals are still difficult to come by, so Hoffman will surely generate plenty of interest.
The Devils, who have two young playmaking centers but could use a finisher, are a possibility, but no team is a better fit for Hoffman than the Los Angeles Kings. The Kings aren't as far from playoff contention as some may think: They finished eighth in the league in expected goals for percentage in 2019-20 and fourth in Corsi for percentage. They had a meager 6.39 shooting percentage, though, the second-worst in the league. They need some goal-scorers.
Imagine Anze Kopitar feeding one-time passes to Hoffman. That would be fun. The Kings also have plenty of cap room, and L.A. is, of course, a desirable location for free agents.
Prediction: Kings (4 years, $5.5M AAV)
Braden Holtby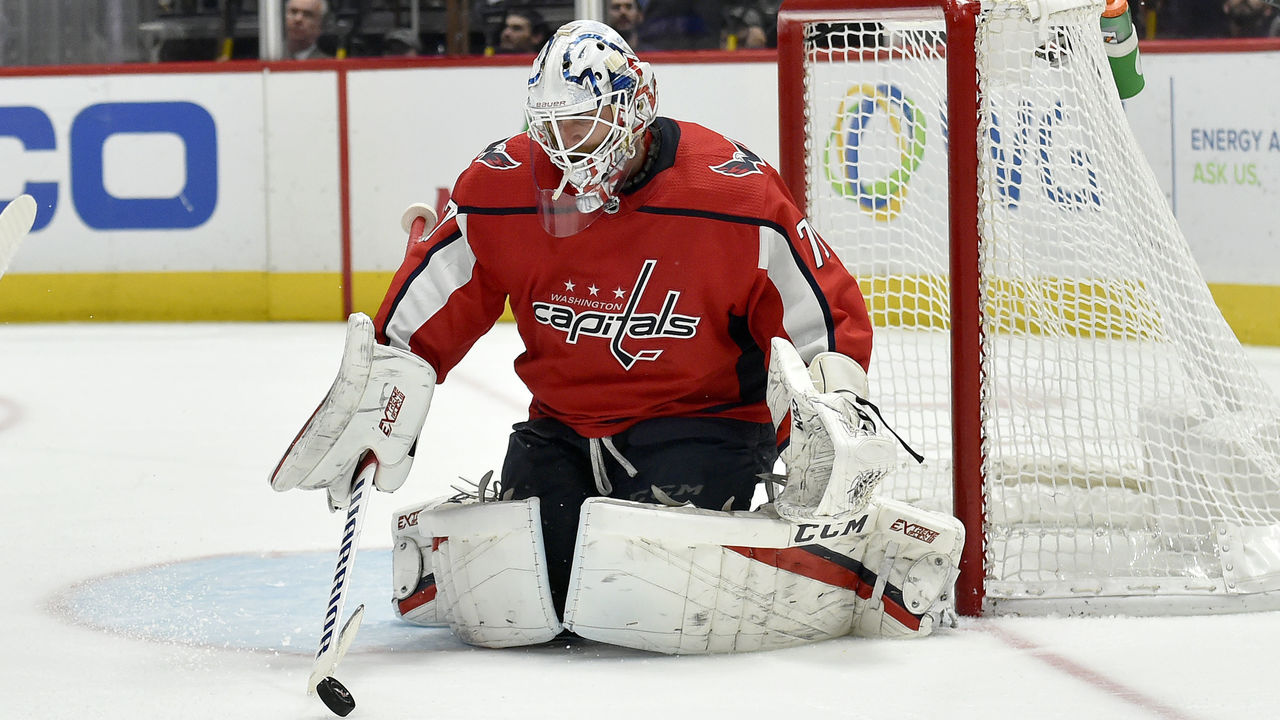 Remember, this isn't a list of the best free agents available, but simply the most intriguing. After winning the Vezina Trophy in 2016 and the Jennings Trophy in 2017, Holtby has logged three straight mediocre regular seasons, hitting rock bottom this past year with an .897 save percentage and a 3.11 goals-against average. Nobody in their right mind should consider him a top-10 free agent, or even a top-three goalie on the open market.
That said, Holtby remains awfully intriguing because of his past success, and he'd likely be willing to take a short-term contract in order to rebuild his value. The question is: Which teams are willing to roll the dice?
The NHL's goaltending carousel has yet to play out, but it seems there are several goaltender-needy clubs around the league. Two such squads are the Edmonton Oilers and Calgary Flames, and either one could be enticing for the native of Lloydminster, which straddles the border between Alberta and Saskatchewan. With more cap space and a better defense, the Flames would seem to have the upper hand.
Prediction: Flames (1 year, $4.5M)
Joe Thornton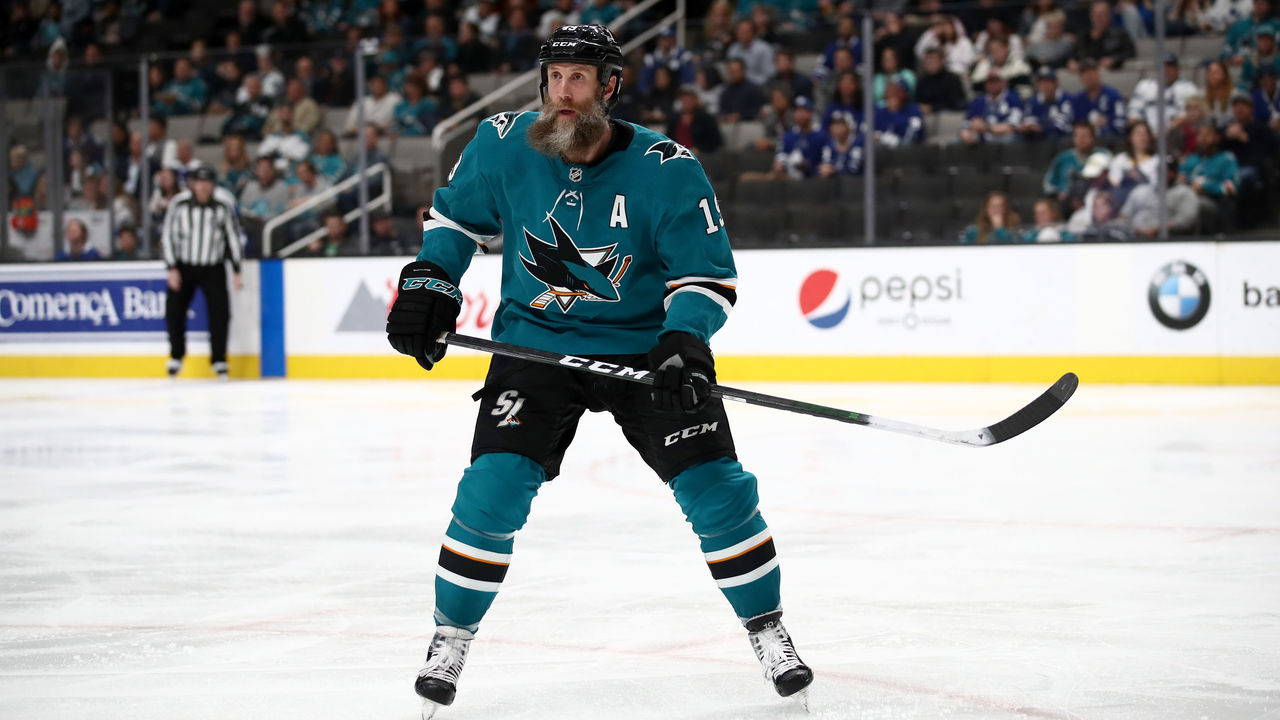 Much like Holtby, Thornton is no longer the premium player he once was. But many around the league will still be interested to see where he lands. Thornton was hoping the San Jose Sharks would send him to a contender at the 2020 trade deadline, so don't be shocked if he leaves San Jose this offseason to chase a ring.
Even at 41, Thornton can still contribute - at least in a sheltered role. He had 31 points in 70 games last season while posting some strong defensive metrics. The extended rest during the Sharks' lengthy offseason may serve him well, too.
A team won't need ample cap room to sign Thornton since he'll likely come cheap, which is great news for the Maple Leafs. Toronto is certainly not Thornton's best chance at a Stanley Cup, but the native of London, Ontario, may be tempted to come home and serve as a veteran leader for a roster with plenty of talent. He would probably get some decent third-line minutes too - especially if Toronto trades one or both of Alexander Kerfoot and Andreas Johnsson to create cap room to land a defenseman. Thornton's passing and puck-protection abilities would fit well in the Maple Leafs' possession-heavy system.
Prediction: Maple Leafs (1 year, $1M)
Comments
✕
Predicting homes for the NHL's most intriguing UFAs
  Got something to say? Leave a comment below!