Leon and the kids: Inside Germany's desire to join hockey's elite
Photo illustration by Nick Roy / Getty Images
This story was originally published on Aug. 10.
Moritz Seider can pinpoint precisely when and where he fell in love with hockey. It was a Monday some 14 winters ago in the small town of Zell in western Germany. He and his kindergarten pals, all new to the sport, had been invited to the local arena for a private skate with the best adult players in the area.
"I can remember walking in with my mom and all the pros were waiting to skate with us, these little kids," Seider said in a recent phone interview. "I had no words in that moment. Since then, there's no other sport hitting me that hard in my life."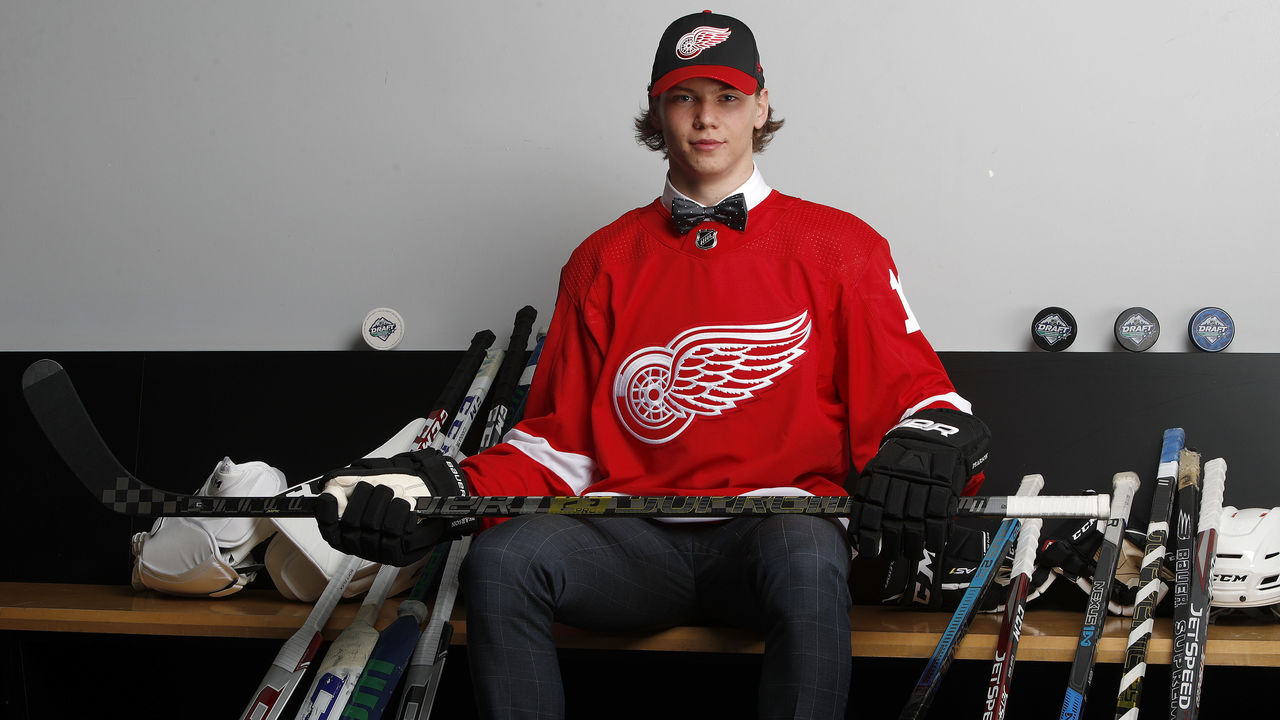 Seider, now 19 years old and listed at 6-foot-4 and 207 pounds, has developed into one of the top prospects on the planet. If not for COVID-19, the No. 6 pick in the 2019 NHL Draft likely would have made his debut on the Detroit Red Wings' blue line late in the season after getting his first taste of North American hockey with 49 games in the AHL. Back in 2006, though, nobody in Seider's extended family had played competitive hockey.
"When I first told my parents I wanted to be a hockey player, they imagined me fighting every game. They were not really happy, so they decided to buy a hockey book for dummies, like a hockey ABC," Seider said with a short laugh. "Now, they're my biggest fans and they really love the sport. They love the intensity, how fast it is."
In 2020, the perception and profile of hockey across Germany are markedly different than they were a decade ago. The nation of 83 million people has never had a bigger presence in the NHL or on the international stage. In the 24-team restart, seven Germans - including Edmonton Oilers superstar center Leon Draisaitl and Colorado Avalanche goalie Philipp Grubauer - cracked playoff rosters.
Homegrown teen Tim Stuetzle is projected to go as high as second overall in Tuesday's draft. Two other German prospects, John-Jason Peterka and Lukas Reichel, are potential top-50 picks. Plus, let's not forget, Germany claimed silver at the 2018 Olympics.
"The silver medal is going to be special for my whole life," Buffalo Sabres forward Dominik Kahun said of the unexpected result. "When we came back from PyeongChang, it was unbelievable how many people were waiting for us at the airport. It was a little bit like when the soccer team comes back from the World Cup."
"But," Kahun added, "after a few weeks it was like everybody forgot about it."
That's the predicament that the German hockey community faces: Is this recent progress a fleeting jolt of success and interest in the sport? Or, is it something more permanent, a sign of things to come for a country that has slowly but surely ascended to an impressive seventh on the IIHF World Ranking? Major stakeholders are trying their best to assure it's the latter.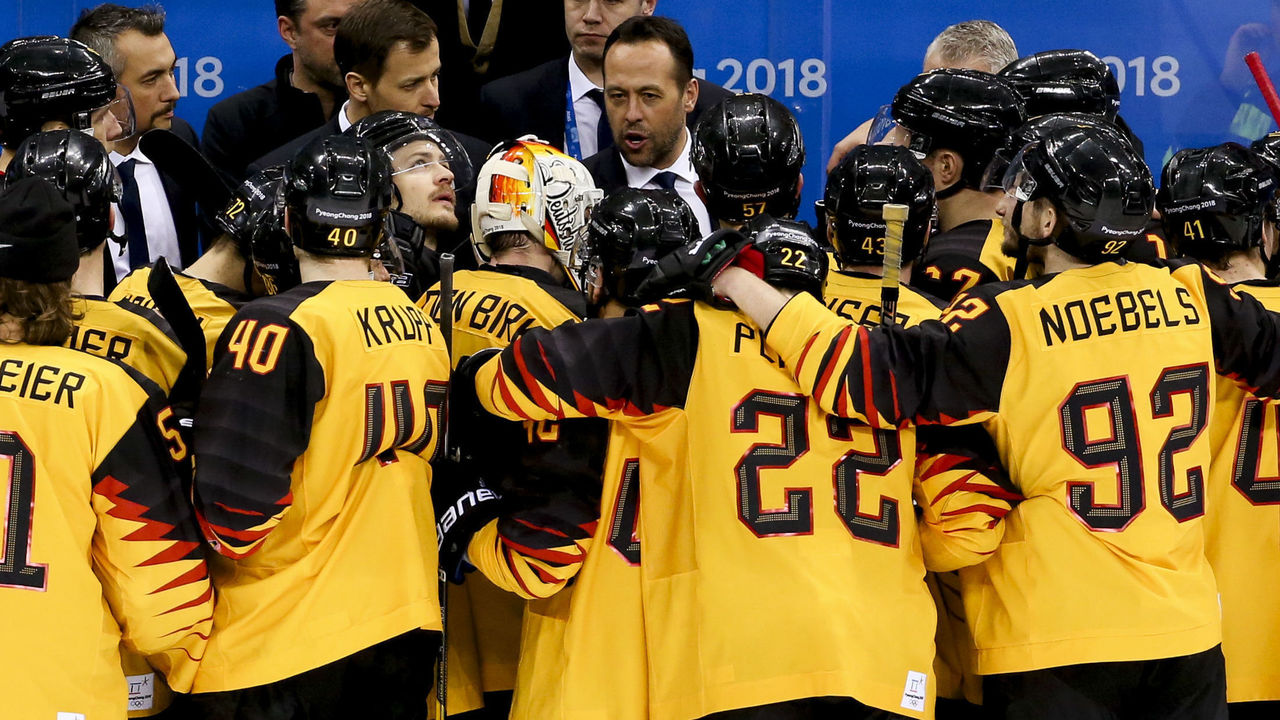 Before Draisaitl, Grubauer, Seider, and Stuetzle, there was Marco Sturm.
Sturm, Germany's all-time leading NHL scorer, appeared in 938 games from 1997 to 2012 for six franchises, most notably the San Jose Sharks and Boston Bruins. Sturm, now 41, is an assistant coach for the Los Angeles Kings as well as a vital contributor to the German Ice Hockey Federation. It was Sturm, with barely any coaching experience, who guided Germany to silver in PyeongChang.
The result was shocking despite the absence of NHLers creating a more level Olympic playing field. The German federation hadn't expected to compete for medals at major events like the Olympics and World Championship until at least 2026. "We want to play in the medal round (consistently). That was the goal of Power Play 26," Sturm said. "And then the silver medal happened, and we were laughing."
Sturm officially joined the federation in 2015, shortly after the unveiling of Power Play 26, a comprehensive plan for short-, medium-, and long-term growth. Spearheaded by federation president Franz Reindl amid a "crossroads" for German hockey, Power Play 26 prioritizes a modern approach to developing youth players. For instance, it demands kids' coaches focus on skills training rather than team tactics. The plan is aimed squarely at establishing sustainable success instead of opportunistic, one-off triumphs.
"It was a surprising 14 days in PyeongChang," said Reindl, a former forward who won an Olympic bronze in 1976. "The weather was nice, and everything was great. But this is not normal. We're being realistic. Our goal is to be competitive in the future, which means we need more high-quality players, top players. It feels like we're on a good way, but there's still a lot of work to do."
For years, six nations - Canada, Finland, Sweden, Russia, the United States, and the Czech Republic - have formed the elite echelon in international hockey. The second tier has been traditionally populated by Slovakia, Germany, Switzerland, Denmark, Latvia, and Norway.
"Our goal," Sturm said, "is to always be in the top eight in the world rankings. In order to do that, we've got to start with youth hockey."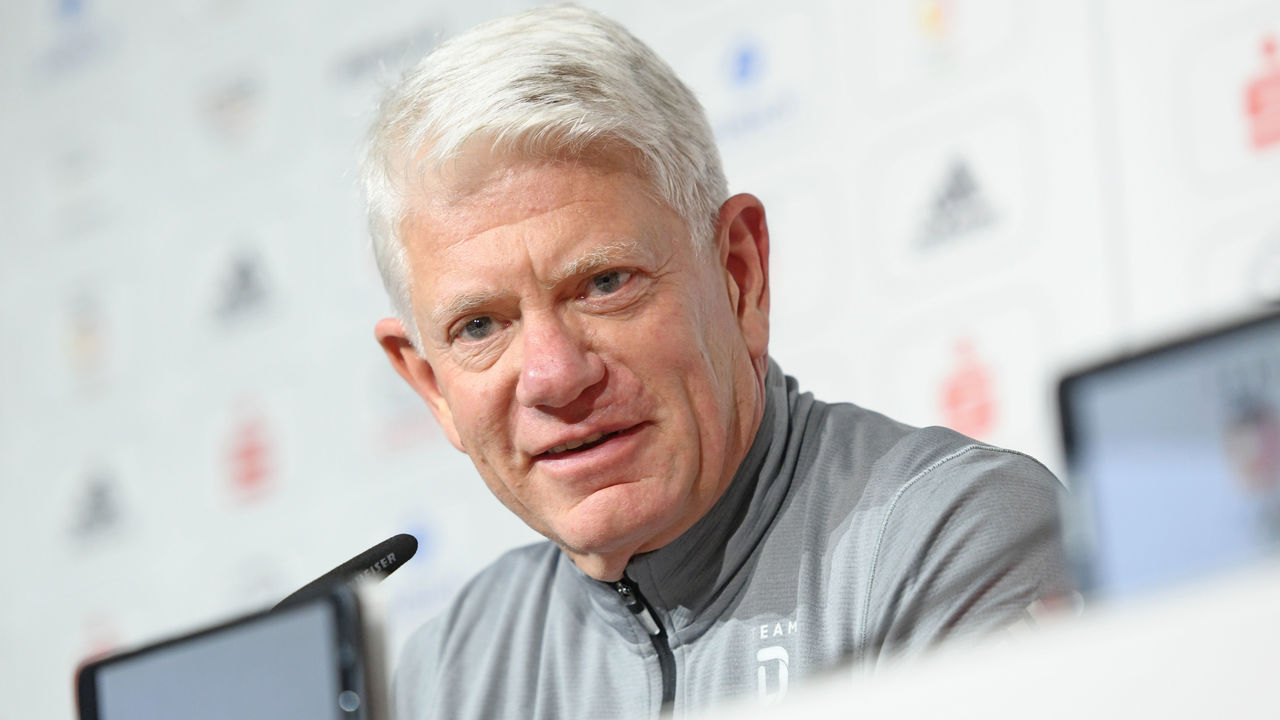 There are roughly 24,000 registered hockey players in Germany, Reindl said, which is only 3,000 fewer than rival and neighbor Switzerland, according to the IIHF's website. These German players are spread out across 15 regional branches that oversee 65 local organizations. The federation ships coaches and administrators to these local hubs on a regular basis - 350 total visits a year, according to Reindl - to reinforce best practices and ensure instruction and culture is consistent in all regions.
"We're not waiting for the talent to come to us. We're not being selective," is how Reindl frames the hands-on approach. The hope is that consistency produces a certain type and quality of player.
"We have a close eye on our technique, on basic skills, on stickhandling skills, on skating skills, and as soon as we see we have a good development in those areas, we'll build upon it through our philosophy," said Stefan Schaidnagel, the federation's general manager.
"What's the definition of German hockey players? Is he tall? Is he a good defending player? Is he fast, a quick skater? Does he have clear structure? On top of our skills, we want to reach a real German hockey philosophy. That way everybody knows that when you play against Germany, you're playing against a team which is fast, which is solid on defense, which creates ideas in the offensive zone, which uses the neutral zone for good structure and good transition."
The federation receives €1.5 million in government funding each year, Schaidnagel said, a "little boost" from the amount it received prior to winning silver. The Olympic buzz also triggered an uptick in corporate sponsorship for the national body.
This government stipend, earmarked mostly for growing youth and women's hockey, seems to be having its desired effect. Registration at the youth level has increased between 8% and 10% annually, according to Reindl. It would probably be higher if hockey wasn't such an expensive sport in relation to basketball, handball, and tennis. Hockey's money problem is not unique to Germany. But it is compounded by the fact that its sporting culture is so closely tied to soccer. (Asked for a pecking order of sports in Germany, Sturm said, "There's soccer. Then there's nothing. Then there's the rest.")
"Imagine you only have to pay for two pairs of soccer boots a year, and then you need new skates, which would cost nowadays up to $1,000 or whatever, a stick, which is probably $250 nowadays," Seider said. "It's a pretty expensive sport and not a lot of families are financially ready to do that every single season. I was pretty lucky. My parents probably could have gone on way nicer vacations, but instead they sponsored a lot of tournaments for me, and I appreciate it a lot."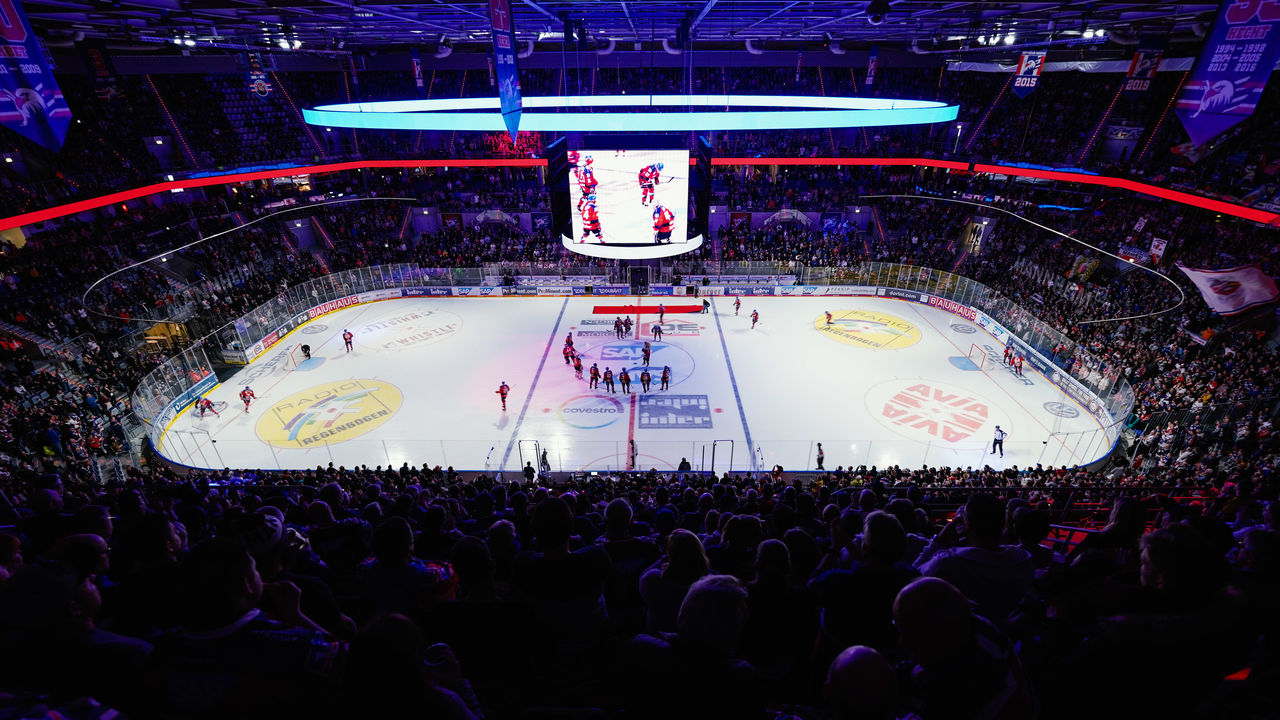 The federation rolled out the Five-Star Program as part of Power Play 26, wherein local clubs are judged and funded based on the professionalism of their operation. The national body distributes stars based on a rubric that grades quality of arenas, locker rooms, and other facilities. Access to goalie coaches, video rooms, and physiotherapy staff are big pluses, too. Organizations' code of conduct is also audited.
"One star could be five or six different topics. And one topic has another five or six different points under it," Sturm said of the program's depth.
This incentive system is in place to help develop players throughout Germany and not just in the traditional hockey hotbeds of Mannheim, Berlin, and Cologne. The master plan is centered around spreading the wealth between Germany's three professional leagues, not just the top flight Deutsche Eishockey Liga (DEL).
"To get to the second star, you have to get through the first star," Sturm said. "It builds up and builds up, and then if you're at five, that's great. There's some teams who are not in the DEL - maybe in the third division - who get five stars. They make 40, 50, 60 thousand euros, and that's huge. For that, they can hire a new coach."
Distributing the wealth across each league is also key to the program's success as the federation attempts to raise standards across the country. Naturally, there's been resistance from well-run DEL teams who have deep-pocketed owners and a particular way of operating. "We don't really care about the Five-Star Program here," said Pavel Gross, head coach of powerhouse Adler Mannheim. "The program here in Mannheim is a six-star program and has been for years."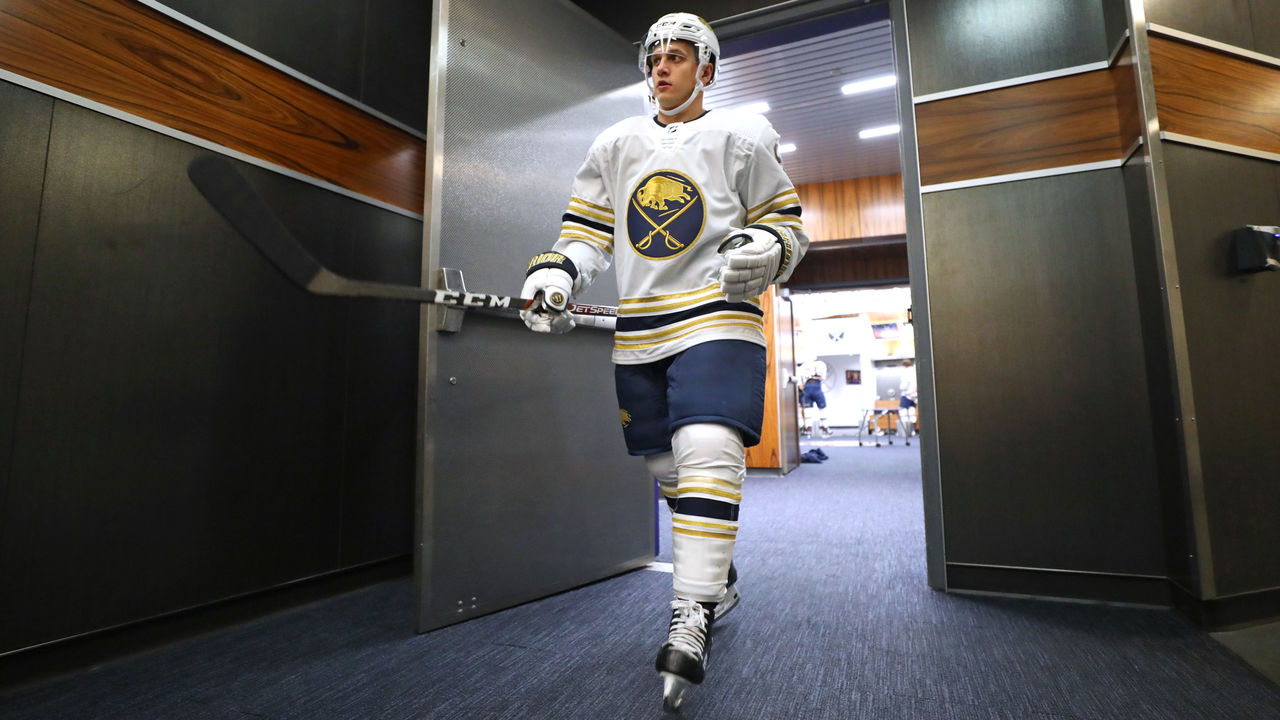 Another bone of contention in the German hockey community is playing time for teenagers in the DEL. The surefire NHL-bound prospects - such as Seider, Stuetzle, Peterka, Reichel - have no gripes, but there aren't many other teens receiving ample ice time. Teams tend to favor veterans who are often imported from elsewhere over developing homegrown youngsters.
"That's probably the most important thing that we are discussing every year here in the DEL," said Kahun, who spent four seasons with Munich EHC. "Last year, they made a rule that you must have two guys of a certain age that have to be on the team and in the lineup. But there are certain coaches who will put them in the lineup but keep them on the bench for all 60 minutes. That's even worse. They should play in the second league and get ice time."
"Our goal has to be to show the (DEL) that (young German players) behind Stuetzle, Peterka, and Reichel are easily able to play in the league also," Schaidnagel said. He believes there are 10-to-15 teens capable of playing in the DEL but aren't because teams are focused solely on winning.
Kahun, who like Draisaitl, Seider, and Stuetzle moved to Mannheim early in his teens to play with and against better hockey players, found his big break in the DEL. He originally had tried to get noticed by NHL scouts in Canada as an import player on the OHL's Sudbury Wolves, but a move back home proved beneficial for the 25-year-old born in the Czech Republic and raised in Germany.
"Back in the day, if you were a talented guy, you probably went to the (Canadian Hockey League) and hoped to be a high pick in the CHL import draft and then walk your way through that," Seider said. "Now you can actually play in the best German league and stay in your home country. You can be on the power play, be on the PK, be a leader, and compete against men. That's a big one, a big advantage over people who are coming from, I don't know, the U.S. program or the CHL. You're competing against men."
Seider's whole family moved to Mannheim after he outgrew competition in Erfurt, the town where he grew up. "If you want to get to a better team, you have to move on," Seider said. "Or, if you want to develop a little bit more, you have to move on. I had the opportunity to play for Mannheim, and I was really happy that my family took that step."
NHL teams were heavily scouting the DEL to watch the likes of Stuetzle (Mannheim), Peterka (Munich), and Reichel (Berlin) before sports around the world were shut down earlier this year. Gross calls the 2002-born trio "something special" but not necessarily a reflection of the state of the entire German development system. "I don't think we'll see some similar players next year or in two years," he said.
Stuetzle, who considered playing in North America in his NHL draft year, ended up alongside Canadian center Ben Smith and Finnish winger Tommi Huhtala on Mannheim's top line. The shifty 6-foot-1, 187-pound left-winger skated for 16-17 minutes a game, including plenty of time on the club's No. 1 power-play unit, Gross said. He produced at an eye-popping rate - 34 points in 41 games - for someone who turned 18 in January and was matched up against men every single shift.
"You don't need to know much about hockey to realize how good of a player he is," Kahun said. "He was outstanding (in 2019-20) as a young kid in the DEL."
Stuetzle was a fantastic soccer player growing up, showing signs of pro potential. He made a commitment to hockey around age 9, though. "My strengths are my playmaking ability and skating," Stuetzle said when asked for a personal scouting report. "My hockey IQ and my work ethic I would describe (as good, too). I think I can still work on everything since I'm very young, especially staying on my feet and winning more battles; gaining more weight, more muscle is probably the biggest thing I need to work on."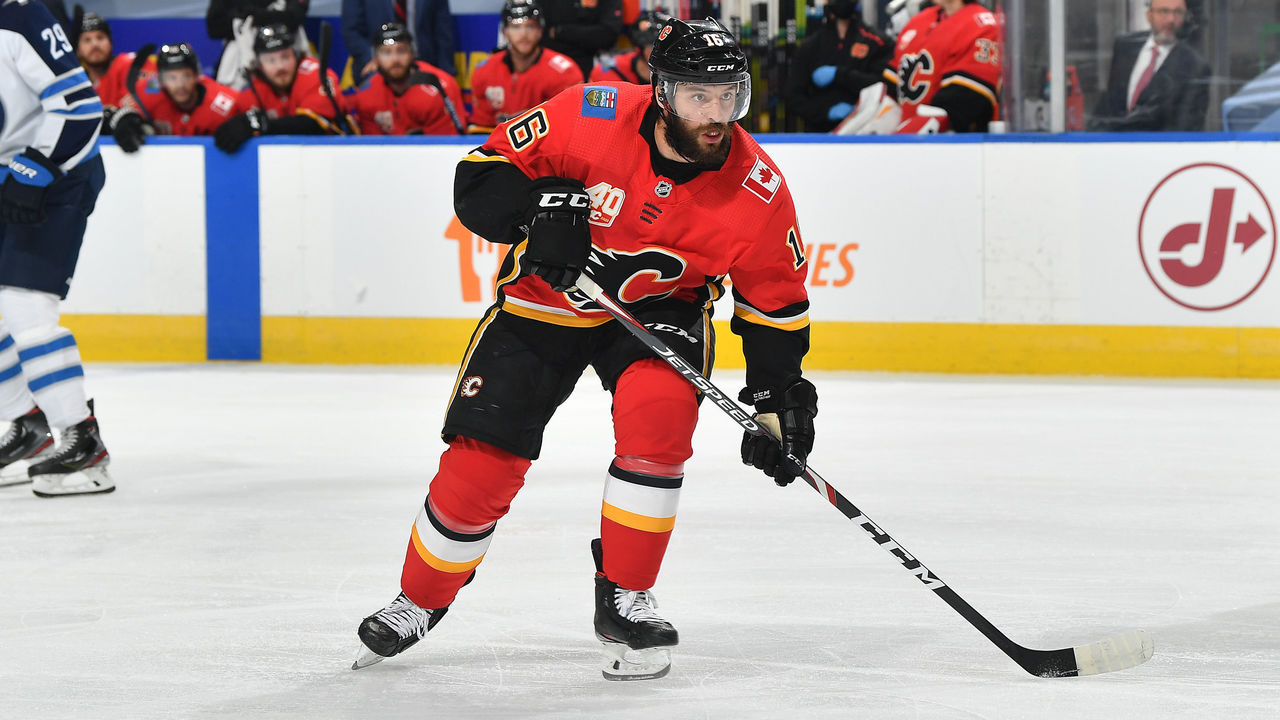 Sixty-eight NHL draft picks were born in Germany, according to Elite Prospects. Draisaitl (No. 3 in 2014) is the highest selection in the expansion era. Seider is the only other top-10 pick, while Dominik Bokk (25th in 2018), Marcel Goc (20th in 2001), and Sturm (21st in 1996) round out the country's first-rounders. Goaltender Olaf Kolzig (19th in 1989) grew up in Canada but used his German citizenship to represent the country in various international competitions.
In the NHL's round of 16 - which starts Tuesday - there's Grubauer on the Avalanche, forward Tom Kuhnhackl and goalie Thomas Greiss on the Islanders, and forward Tobias Rieder on the Flames. Draisaitl and the Minnesota Wild's Nico Sturm were eliminated in the qualifying round. This group of playoff warriors, mixed with other German NHLers and the top prospects, could provide a solid roster for the 2022 Beijing Games.
The current generation of youngsters adores Draisaitl, and the NHL scoring champion and MVP finalist reciprocates the love through mentorship.
"He was reaching out during the year at least once a week to check with me, to make sure I'm doing good, that everything's going well," Seider said. "He knows how hard it is in the AHL. He went through it, and he even got sent down to juniors again. So he helped me a lot, and I'm very, very thankful for that."
Said Draisaitl, "I would love to help these kids as much as I can, if they ever need anything or have any questions. I'm always there for them and I'd love to help them, but I think these kids nowadays are so advanced, so good, their confidence is so high, that I think they'll make the right decisions and they'll be great players in their own right."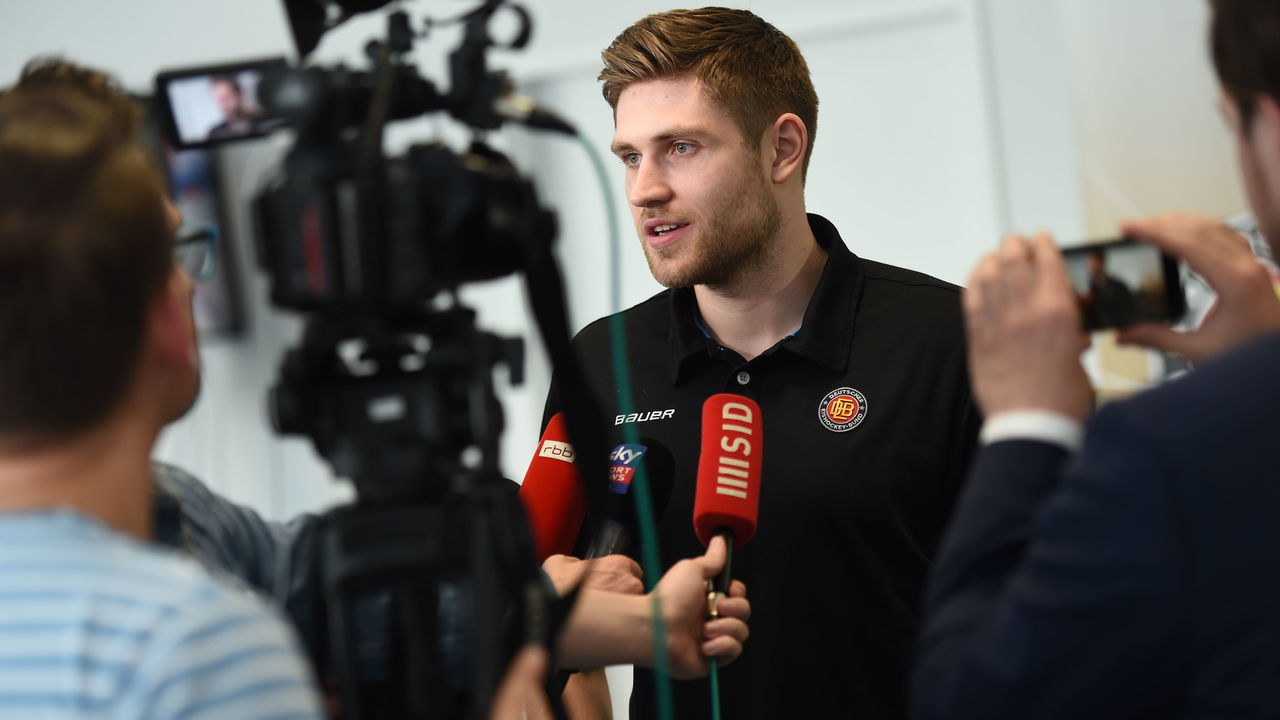 Sturm likes to compare Draisaitl's popularity in Germany now to that of Dirk Nowitzki when he was at his peak as an NBA superstar.
"There was no bigger guy than Nowitzki, athlete-wise," Sturm said. "But, when you live there, it's hard. You rarely see something on TV. You don't see too many highlights. ... You get lost a little bit in the shuffle and you lose track, and you start wondering what Leon is doing."
Exposing Germans to one of the best hockey players in the world - one of their own - is part of the equation that Reindl, Schaidnagel, and all involved in Power Play 26 are attempting to solve. A mountain of progress has been made over the past five years, but Germany can't get complacent.
"We are on the right track," Schaidnagel said. "But now it's coming to the time where we need to re-evaluate every day, every month, every year, and ask ourselves, 'Are we still on the right track?'"
Sturm's Kings own 11 picks in the 2020 draft. They have an opportunity to draft Stuetzle at No. 2, as well as five more chances in the second and third rounds to possibly land Peterka or Reichel. What a capper that would be for Sturm, the country, and the kids.
"I'm very proud to be a German," Sturm said, "and they should be proud too."
John Matisz is theScore's national hockey writer.
Comments
✕
Leon and the kids: Inside Germany's desire to join hockey's elite
  Got something to say? Leave a comment below!