1 offseason question for each Pacific Division team
The NHL offseason is not technically underway yet, but the league's pause presents a good time to ask one pressing offseason question for each Pacific Division team.
Metropolitan | Central | Atlantic
Anaheim Ducks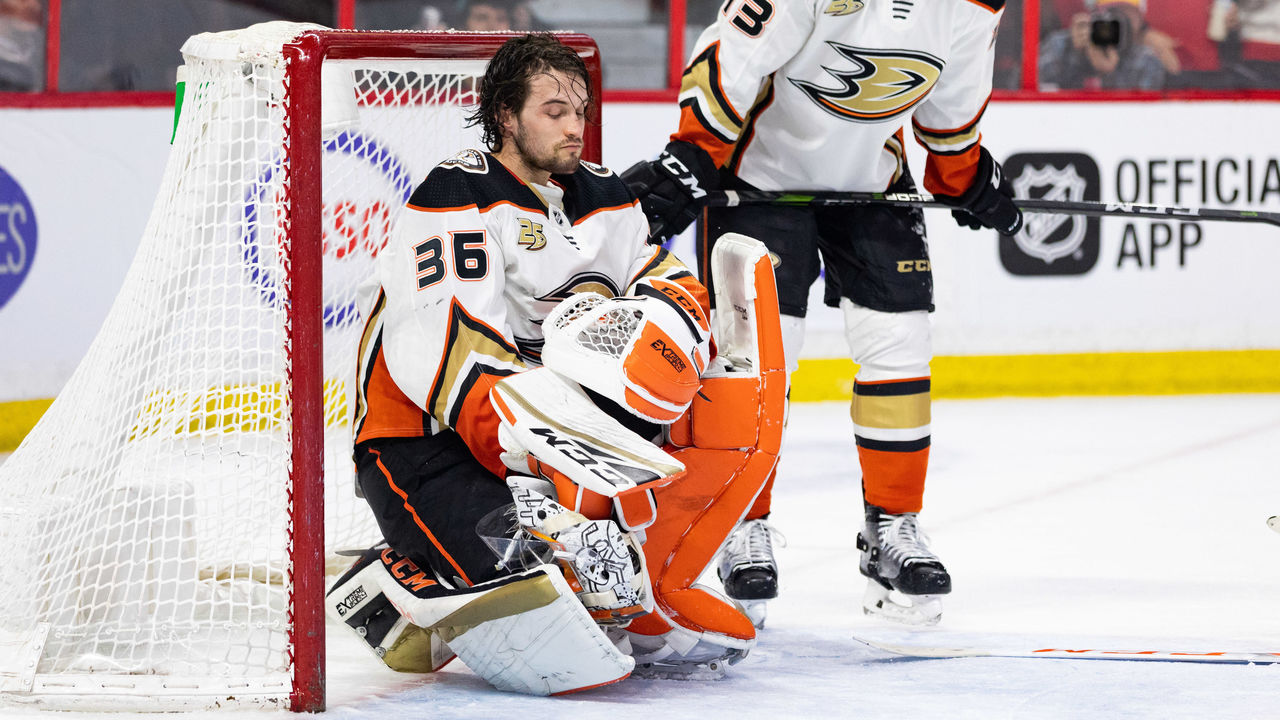 Q: What's the direction?
Since winning four consecutive division titles from 2014-17, the Ducks have been stuck between a re-tool and a full-scale rebuild. After the team entered the league pause sitting 27th in the standings, scorching the earth in Anaheim appears to be the best option moving forward. Whether the organization feels the same remains to be seen.
The Ducks currently don't have any skaters to truly build around, and superstar netminder John Gibson is coming off the worst season of his career. World juniors and Boston University star Trevor Zegras headlines a solid group of prospects, but continuing to add legitimate young assets through the draft is a must for general manager Bob Murray.
Anaheim doesn't have an easy way out of its present mess and hasn't shown much - if any - desire to start from scratch. Is this the offseason the Ducks choose their path?
Arizona Coyotes
Q: How severe will their punishment be?
The Coyotes could face major consequences for their alleged recruitment infractions after the club was accused of performing illegal fitness testing on draft-eligible players.
Arizona reportedly committed 20-plus violations and could face fines and draft-pick forfeitures as a result. The former could have especially large implications for the small-market Coyotes, as each infraction could apparently carry a fine of $250,000 or more. There's no firm timeline on when a verdict may come down, but losing that much money - along with draft selections - in an offseason that likely follows a non-playoff campaign would be a massive hit for the organization.
Calgary Flames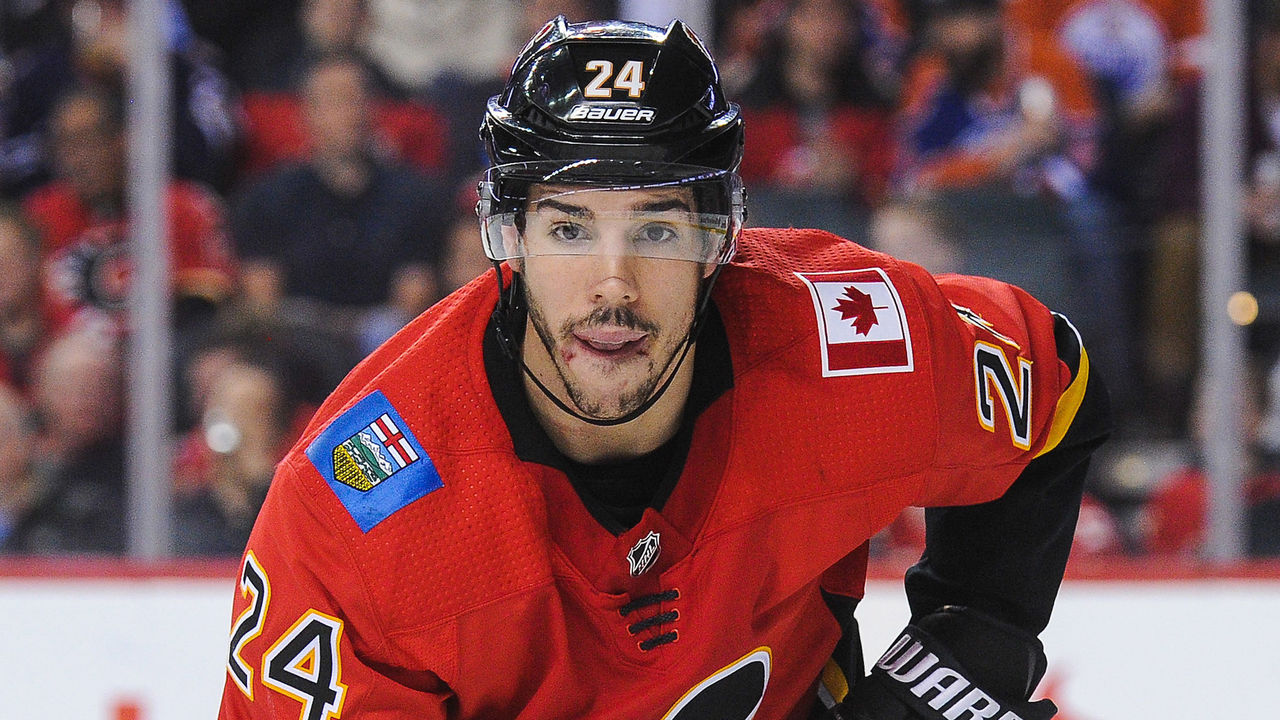 Q: Who returns on defense?
Barring any contract extensions, the Flames will head into the offseason with defenders Travis Hamonic, TJ Brodie, Derek Forbort, Erik Gustafsson, and Michael Stone all hitting unrestricted free agency. Oliver Kylington is in need of a new deal too, but he's under team control as a restricted free agent.
That leaves four Calgary blue-liners under contract for 2020-21, and a projected $19.4 million to fill the holes at the back as well as up front, according to CapFriendly. Keep in mind, the salary cap for next season is completely up in the air as the NHL continues to navigate the COVID-19 hiatus, so there's a realistic chance the Flames are dealing with a tighter budget than was once imagined.
Due to those financial constraints, general manager Brad Treliving won't be able to keep everybody. So who will he choose? The Flames nearly dealt Brodie last offseason in a trade nixed by former Toronto Maple Leafs center Nazem Kadri. Hamonic, meanwhile, is a solid right-side option who shouldn't break the bank. Gustafsson only played seven games with his new club after Calgary traded for him at the deadline, so perhaps he'll be offered a new contract at a team-friendly price.
Edmonton Oilers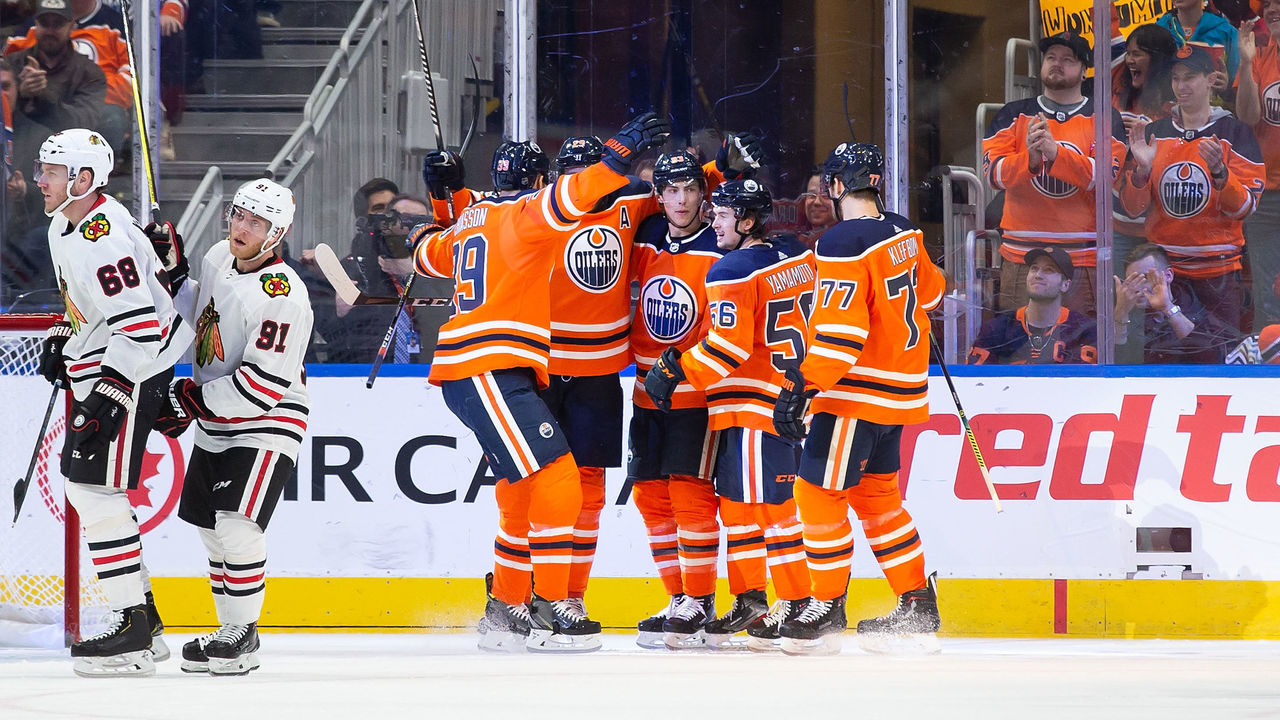 Q: What will they do to maintain success?
It was playoffs or bust for the Oilers in 2019-20, and Edmonton appeared destined to achieve its goal and take a critical step forward in organizational growth before the season was stopped in its tracks in mid-March. How does Ken Holland ensure his club's playoff trajectory this season isn't a one-off like it was in 2016-17 - thus far the lone campaign of the Connor McDavid era to extend into the spring?
Holland made a series of savvy moves at the deadline to give Edmonton real depth behind McDavid and Leon Draisaitl for the first time, and maintaining that strategy is imperative for further success. Signing restricted free agent Andreas Athanasiou to a new deal seems like a no-brainer, but what else can be done?
The Oilers will need to continue finding cheap reinforcements up front and on the blue line while letting youngsters like Kailer Yamamoto, Ethan Bear, and, eventually, Evan Bouchard develop into NHL contributors. Perhaps the biggest factor, though, is in goal. Will Mike Smith sign on for another year, or is Mikko Koskinen the No. 1 after the offseason?
Los Angeles Kings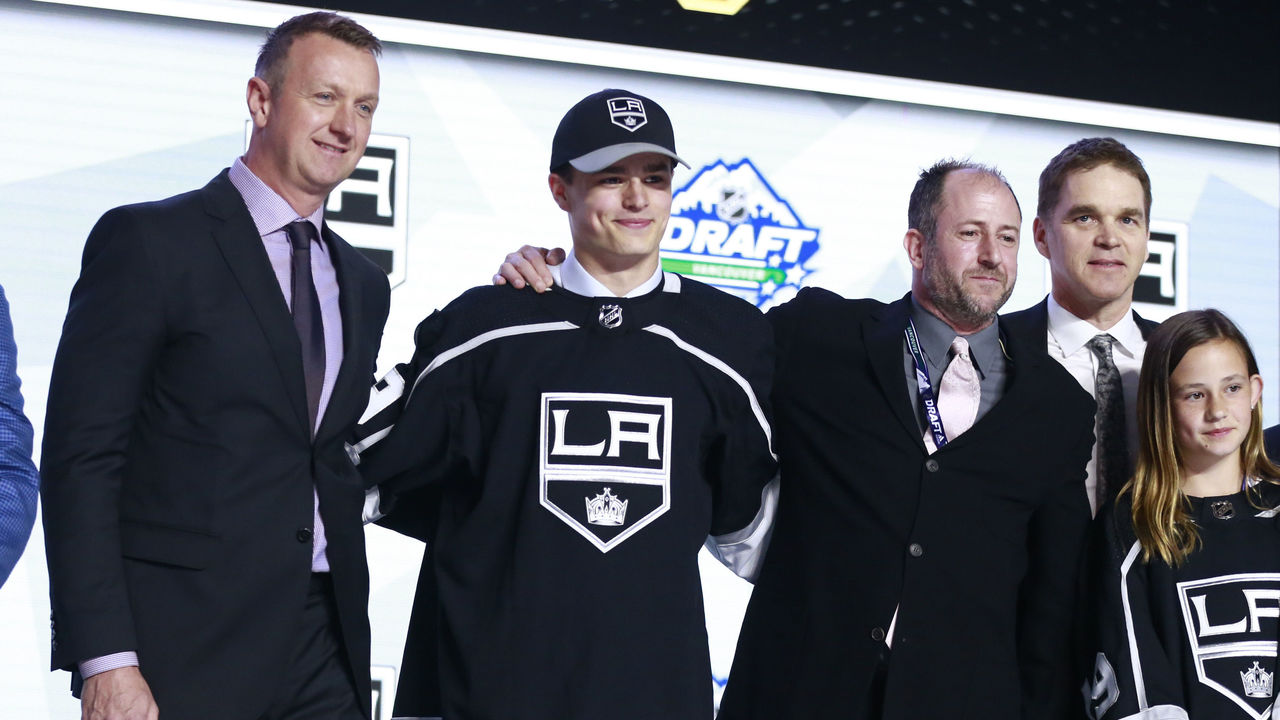 Q: How deep can the prospect pool get?
There's virtually nothing the Kings can do before the 2020-21 campaign to thrust themselves into contender status, but Rob Blake's plan to stockpile as many prospects as possible looks set to continue full steam ahead this offseason. Los Angeles already boasts arguably the deepest prospect pool of any NHL team, headlined by the likes of Alex Turcotte, Arthur Kaliyev, Samuel Fagemo, Gabe Vilardi, and several other blue-chip players.
Blake has 11 picks at his disposal for the 2020 NHL Draft, including eight through the first four rounds, and his team has a good chance to earn a top-three selection. Is there such a thing as having too many good young players? Kudos to Blake and the Kings, because they seem intent on finding out.
San Jose Sharks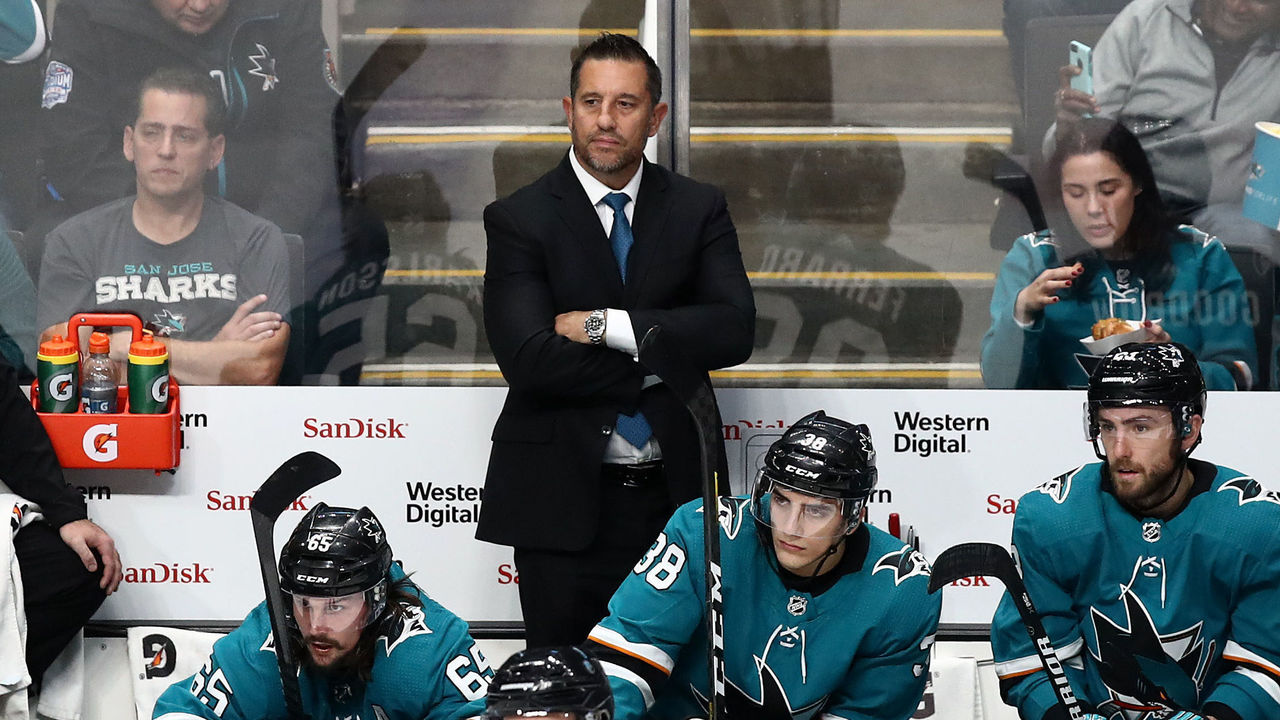 Q: How do they get back on track?
The 2019-20 campaign was a disappointment of epic proportions for the Sharks. One season after advancing to the Western Conference Final, San Jose was a lock to miss the playoffs for just the second time since 1997 - and it wasn't even close. The club occupied 29th place in the league standings at the pause.
Despite a strong veteran roster, the Sharks' season was cratered by injuries to key players and the NHL's second-worst save percentage - a dreadful .894 clip in all situations, according to Natural Stat Trick. Finding a new solution in goal has to be priority No. 1 for Doug Wilson, but it won't be an easy task. Martin Jones has four more years on a contract carrying a $5.75-million cap hit, and he's torpedoed his trade value with back-to-back poor campaigns.
Wilson did add a 2020 first-round pick at the deadline, but dealing it to address goaltending - either as a sweetener to move Jones or as part of a package to add someone else - would leave his club with just two picks through the first four rounds of the upcoming draft. He'll need to get creative.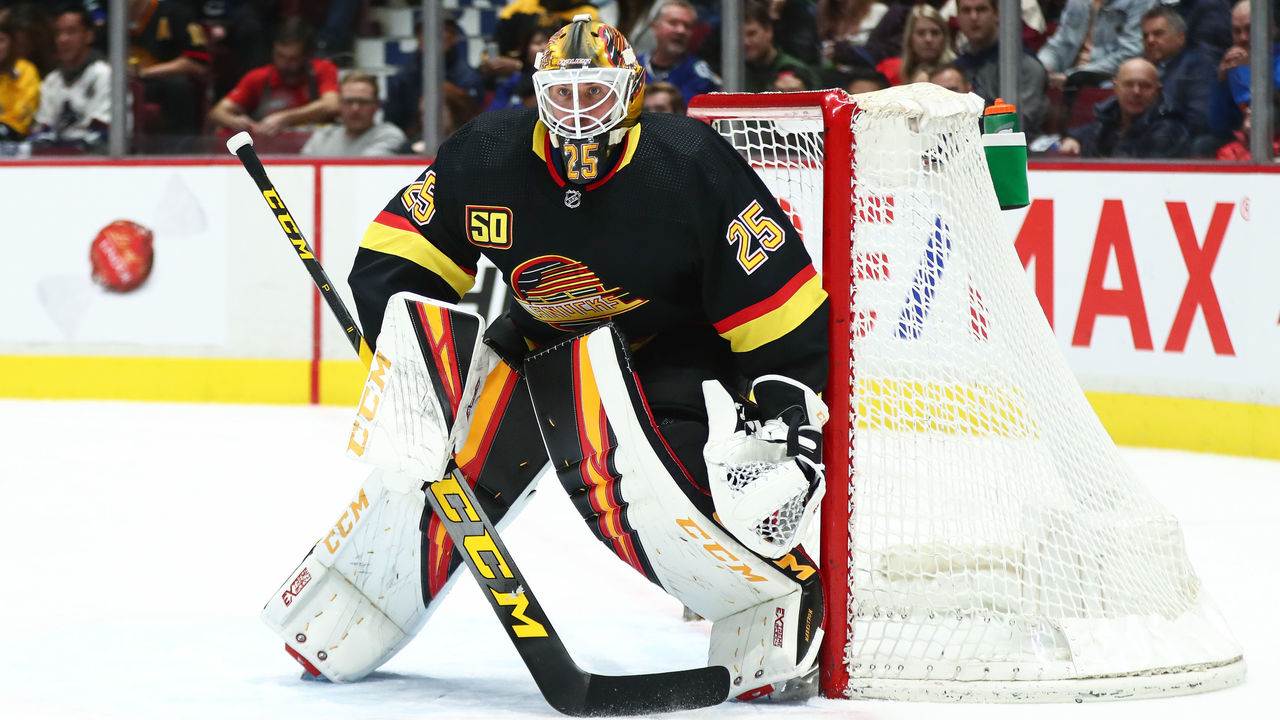 Vancouver Canucks
Q: What does Jacob Markstrom sign for?
Before the pandemic derailed the NHL season, an injury to Jacob Markstrom was in the process of sinking the Canucks' playoff hopes. The 30-year-old went down in late February and Vancouver managed only one regulation win in eight games without him. Before that, Markstrom played a huge role in pushing his club into the postseason picture, posting a 23-16-4 record with a .918 save percentage. Now, it's time for a new contract.
Jim Benning has built a promising group in front of the netminder, but at this stage of the club's development, Markstrom is the Canucks' most important player. Still, Benning has to be wise about the contract. Giving a veteran goalie excess term is always risky, and while Markstrom deserves a hefty raise from his current $3.66-million cap hit, Vancouver will need plenty left over to pay Elias Pettersson and Quinn Hughes before the 2021-22 season.
It's a delicate dilemma, and Benning has to get it right.
Vegas Golden Knights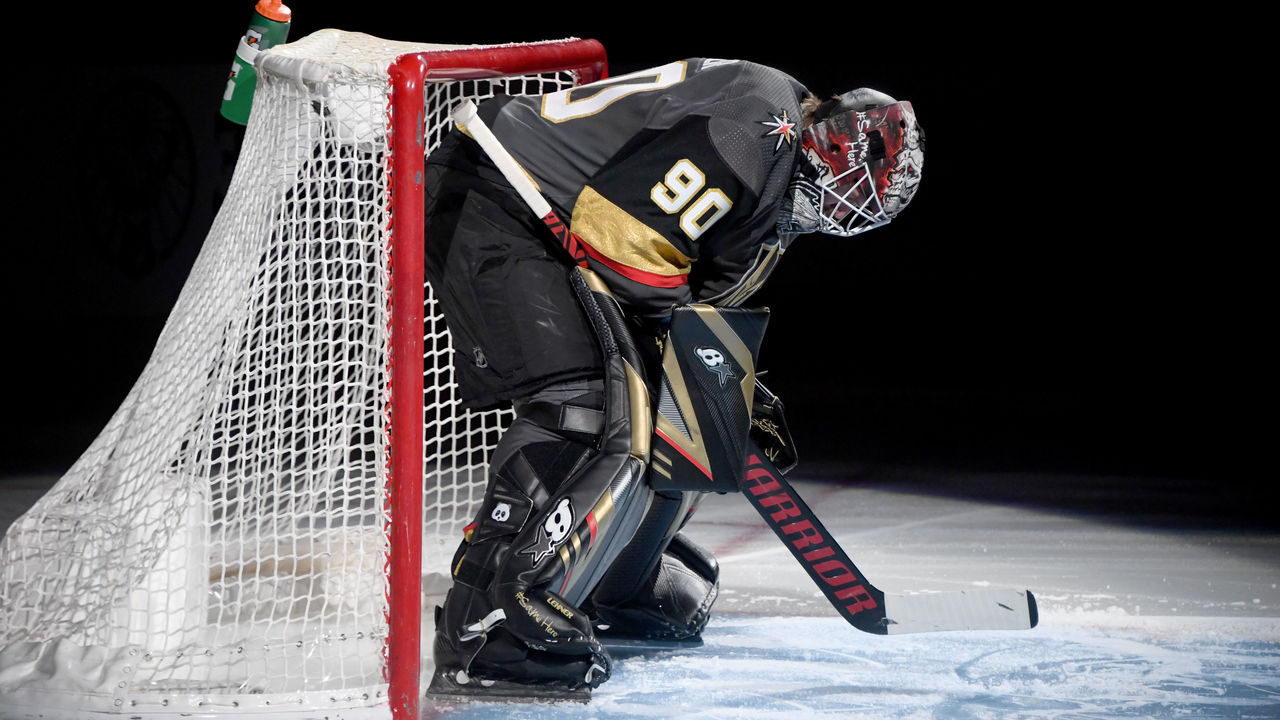 Q: Will they keep Robin Lehner?
The Golden Knights made a highly surprising yet savvy move at February's deadline, prying Lehner from the Blackhawks for a package built around a second-round pick. The acquisition gave Vegas, which occupied first place in the division at the pause, arguably the NHL's most formidable goaltending tandem in Lehner and Marc-Andre Fleury. With the former set for unrestricted free agency and the latter under contract for two more years at $7 million annually, will the Golden Knights find a way to keep both?
For whatever reason, both of Lehner's previous teams - the Blackhawks and Islanders - balked at a long-term commitment despite his strong numbers and his demonstrated desire to stay with each club. Fleury, on the other hand, is a fan favorite who didn't play up to his usual standards in 2019-20, compiling a .905 save percentage through 48 starts.
Lehner, 28, represents the perfect succession plan for the 35-year-old Fleury, but he'll have plenty of suitors who can likely offer him a larger role and potentially more money if he reaches free agency. If Lehner agrees to stay in Vegas, the team will be an even more potent powerhouse. If he goes, it may feel like the Golden Knights let a golden opportunity slip away.
Comments
✕
1 offseason question for each Pacific Division team
  Got something to say? Leave a comment below!