Takes, thoughts, and trends is theScore's monthly spin around the NHL.
Crosby still the players' champ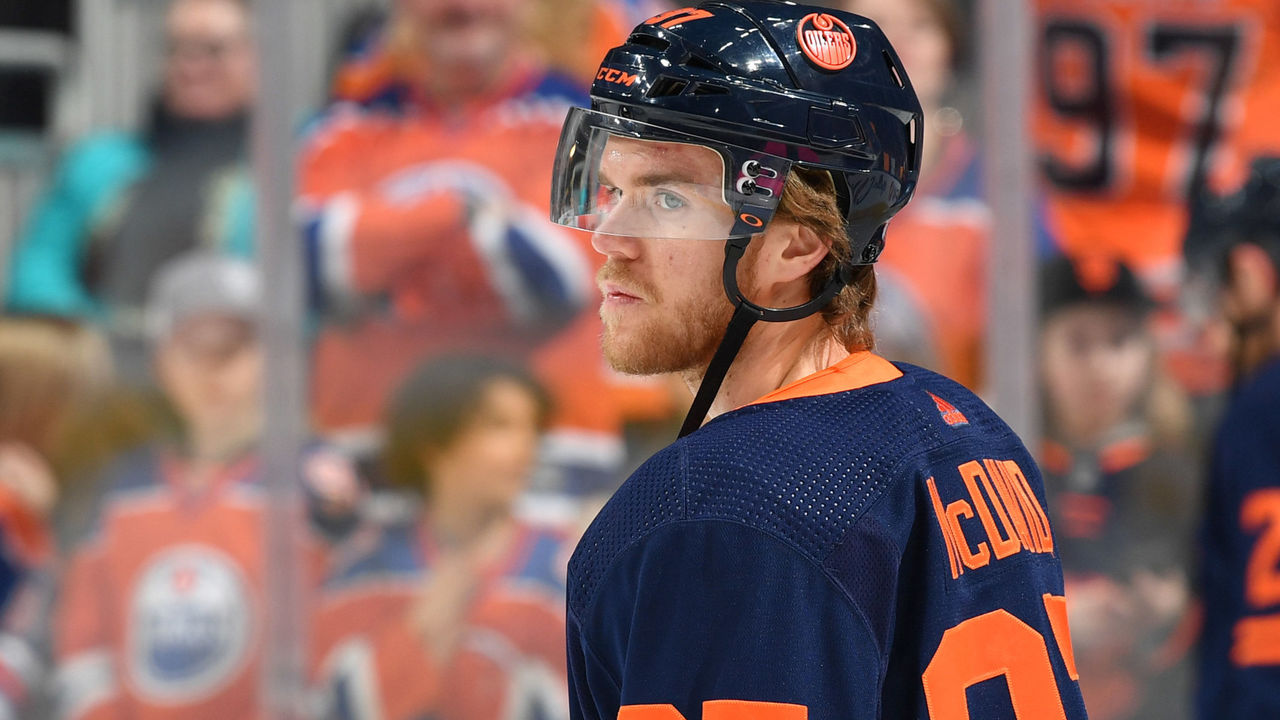 Last Thursday, we learned equipment giant Bauer would be producing face shields for medical professionals who are fighting the coronavirus pandemic. A day later, Ryan Getzlaf hilariously showed off his chicken coop during a video call with fellow players and reporters. This week, Zdeno Chara revealed Tuukka Rask has "awful" farts, while former goalie and social media star Eddie Lack was showered with praise after announcing his retirement from hockey.
Amid all the anxiety and tragedy surrounding COVID-19, there's been some good coming out of the hockey world. As trivial and silly as some of this stuff is, don't be afraid to soak it all in. Smile, shake your head, tweet a joke. Sports are supposed to be a vice in trying times. Just like binge-watching "Tiger King," they offer us periods of harmless diversion. They're designed to distract us from real-life problems.
The NHL Players' Association is doing its part. On Tuesday, the union released results from its players poll, an annual exercise that features a wide-ranging survey filled out by hundreds of NHLers. This year's edition included nearly 600 participants.
In my opinion, the biggest takeaway from the 2020 poll is that Sidney Crosby, at age 32, remains the players' champ. Despite Connor McDavid seemingly overtaking Crosby as the best in the world among fans and media, it appears NHLers aren't ready to go there quite yet. Reading between the lines of the poll results, it's clear Crosby continues to be the gold standard in the eyes of his peers.
Crosby won "Most Complete Player" honors over Patrice Bergeron with 45.54% of the vote, while McDavid didn't even crack the top four. Crosby, a three-time Stanley Cup champion, also won the vaunted "If you need to win one game, who is the one player you would want on your team?" category. McDavid finished second, with 30.53% to Crosby's 44.03%.
Now, McDavid did pick up "Best Forward" - and that great distinction shouldn't be dismissed. Nor should the margin of victory, as McDavid earned 68.35% of the vote to second-place Crosby's 14.93%. Clearly, the players weren't ragging on McDavid in any way. However, in their collective view, Crosby remains The Guy. The one who can do it all. And win.
Like mentor, like mentee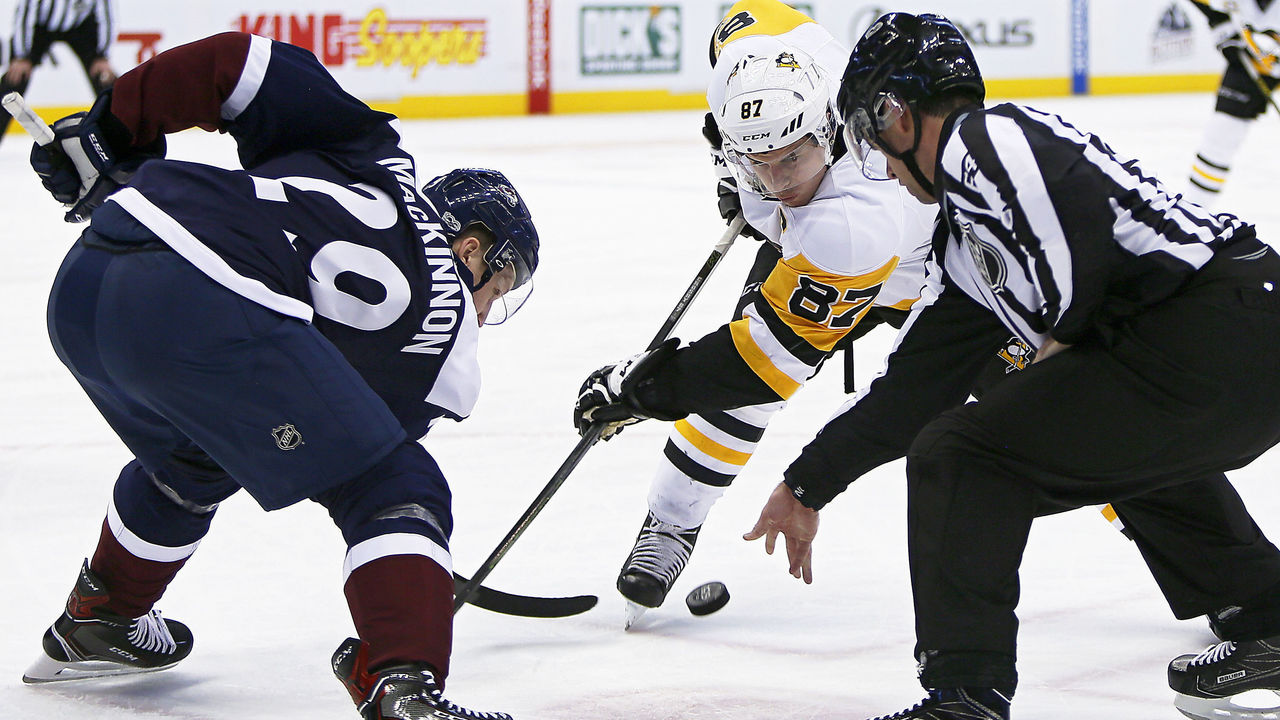 Speaking of Crosby, it's well-known that he hails from the same hometown as Nathan MacKinnon - who finished third in "Best Forward" voting - and that the pals took similar paths to the NHL by mixing prep school with major junior.
But are there other parallels we're missing? Earlier this season, I found myself wondering just that while chatting with Avalanche defenseman Ian Cole, a rare NHLer who's played alongside Crosby and MacKinnon.
"Both are hypercompetitive, and really dialed-in, and just really searching for that next little 1%, 2% advantage," Cole said. "Whatever that is, they're willing to try it and see if it works with their life. You've got to appreciate that and I think, as a teammate, you need to look at that and, while it may be a little different, you need to let them do their thing."
Are there particular examples?
"Nutrition, eating habits," Cole replied. "You can go right down the list of all the things. (MacKinnon's) so obsessive, but in a good way. He's a fantastic player, and he's going to be one for a long time with how well he takes care of himself."
That description of MacKinnon sounds just like his mentor. Despite dealing with a handful of injuries throughout his career, Crosby was in the middle of his 15th season before the pause.
Forgetful year for Sharks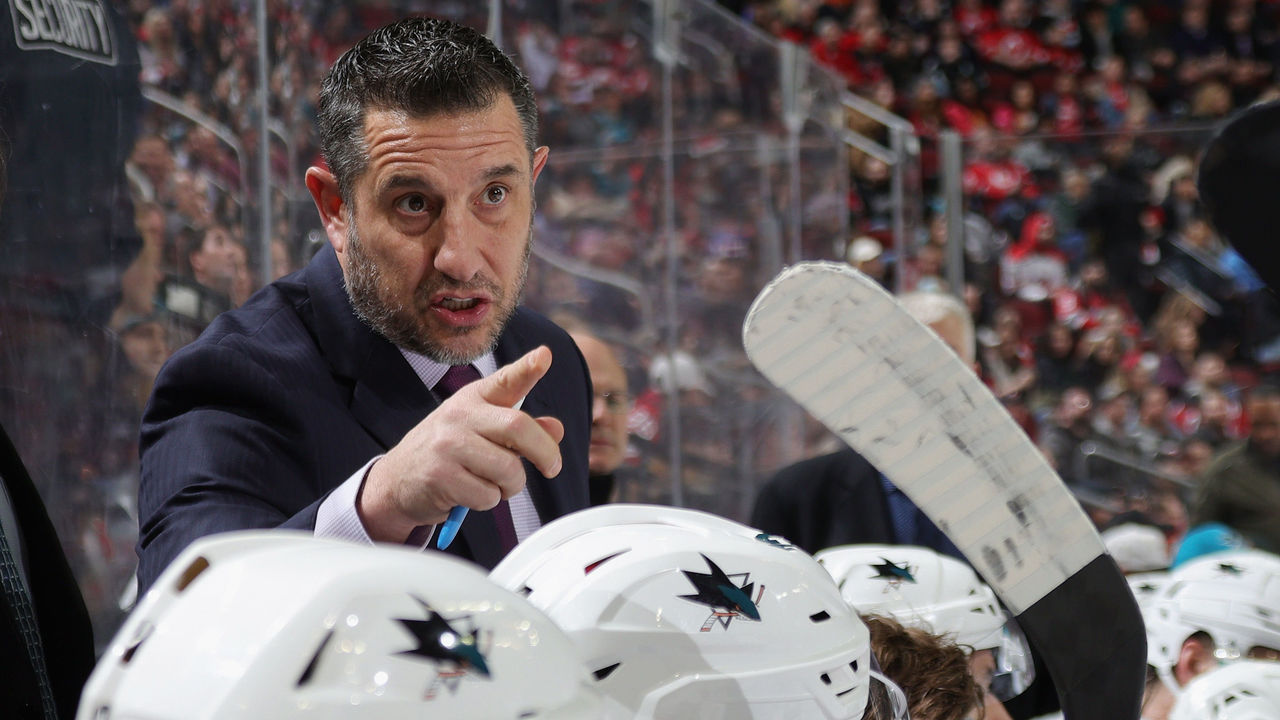 Aside from the woeful Red Wings, no team endured more misery than the Sharks this season. Virtually everything that could have gone wrong went wrong.
General manager Doug Wilson fired longtime coach Pete DeBoer just 33 games in, yet San Jose's record under new bench boss Bob Boughner didn't improve. Goalies Martin Jones and Aaron Dell were both awful, finishing with save percentages of .896 and .907, respectively. Stars Tomas Hertl, Logan Couture, and Erik Karlsson missed a combined 54 games, while players who appeared in all 70 contests, such as Timo Meier, Brent Burns, and Kevin Labanc, had down years offensively. Generally, the club's trademark - a potent attack - disappeared.
All of this is to say that whenever the offseason officially begins, the Sharks sorely need a reset. The roster's old, the coach still has an interim tag, and their 2020 first-round pick is in the late 20s instead of the single digits thanks to the Karlsson trade in 2018 and the recent Barclay Goodrow deal with Tampa.
Facing a crossroads, does Wilson change directions and bail on this core group? Or does he simply chalk this season up as The Year Everything Went Sideways for a team that nearly made the Stanley Cup Final last spring?
In appreciation of Yandle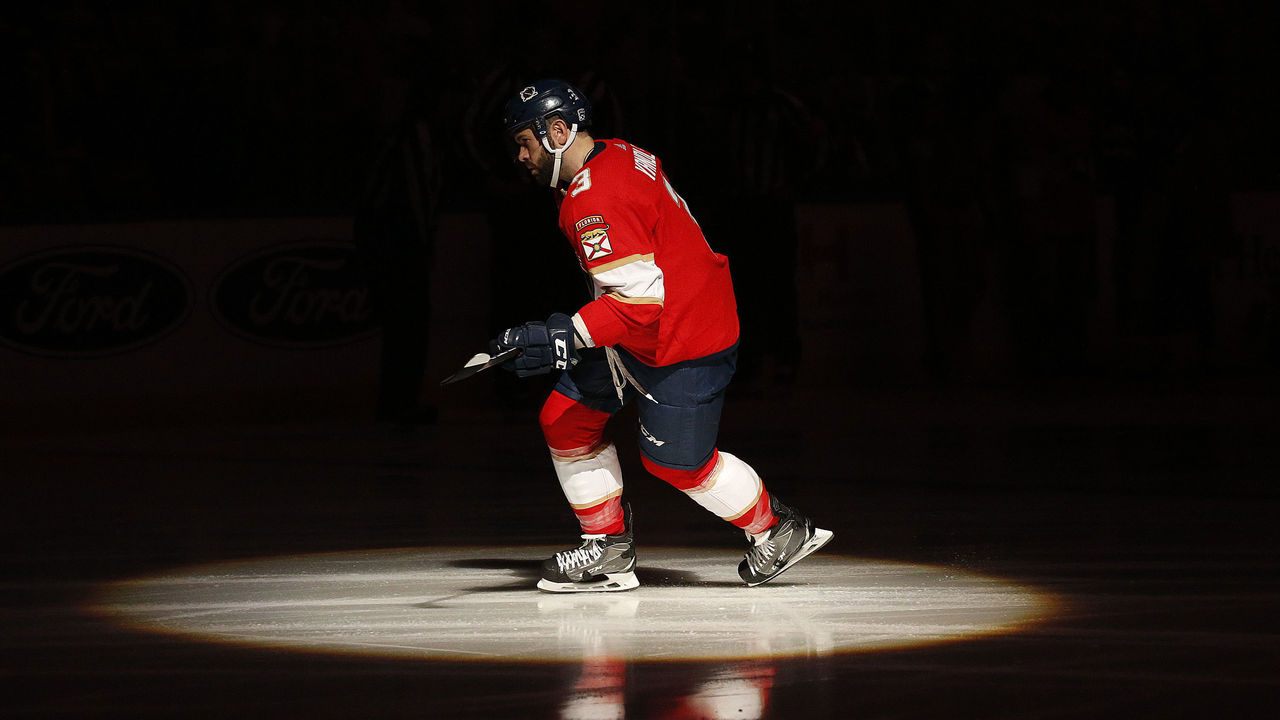 A gap in on-ice action allows for some goofing around on Hockey Reference and the NHL's official records website. A takeaway from my recent trip down the rabbit hole: We need to do a better job of appreciating Keith Yandle.
Yes, Yandle is far from a perfect player. The Panthers blue-liner has always prioritized offense over defense, which can be an issue given that a large chunk of a defenseman's duties involves playing defense. His near-historic durability and underrated production, on the other hand, deserve serious props.
You occasionally hear about Yandle's iron-man streak, which is stuck at 866 straight games, but probably not often enough. He hasn't missed a contest since March 2009 (!) and is a year and a half away from surpassing Doug Jarvis' all-time record of 964. Still just 33 years old and under contract for at least three more full seasons, Yandle has plenty of runway to hit 1,000 games in a row.
As for his offensive output, Yandle ranks behind only Burns, Karlsson, and Duncan Keith in points by an NHL defenseman since 2006-07, a season when he appeared in his first seven games. Just eight rearguards have amassed 500 points over that 14-season span, while Yandle's 573 points in 976 games place him fourth in points per contest. The three defenders ahead of him? Perennial Norris Trophy candidates Karlsson, Burns, and Kris Letang.
By no means am I suggesting Yandle belongs in the conversation for best defenseman of the last 15 years. But maybe we should give him a little more credit.
Keep an eye on Dubois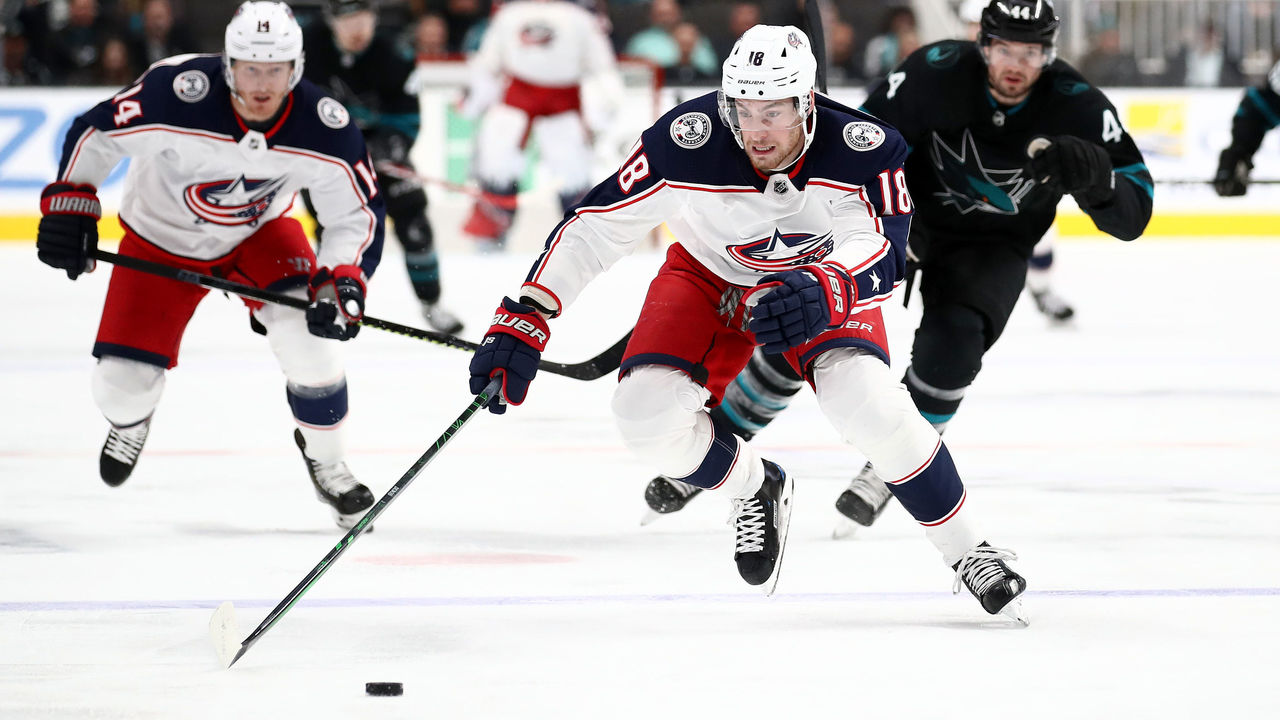 Pierre-Luc Dubois - with a 6-foot-3, 218-pound frame, a high-end skill set, and two-way smarts - possesses the tools necessary to become a legitimate star.
Dubois' development was under the microscope this season, his first without former running mate Artemi Panarin. He didn't disappoint, but he also didn't break out the way many had expected. Despite leading the Blue Jackets in scoring with 49 points in 70 games, Dubois found himself in coach John Tortorella's doghouse on multiple occasions. A few days before the pause, Tortorella said he wanted his No. 1 center to ramp up his intensity down the stretch.
Truthfully, it's difficult to judge the body of work from any Columbus player in 2019-20. The team was crushed by injuries all season while adjusting to life without Panarin, who handles the puck a ton at five-on-five, and other key departures. But for what it's worth, Dubois has blue-liner Zach Werenski's seal of approval.
"He's done awesome," Werenski said last month when asked to assess his teammate's performance this season. "He's a full 200-foot player. Big body, he can skate, he's so hard to knock off the puck. I think this year, he's really taken a step forward for us in terms of driving play. There's so many shifts where I'll see him get the puck in our zone and next thing I know I see him behind the net with the puck, shielding guys off, making plays, getting to the net. He's been huge for us."
The upcoming negotiation between Dubois and the Jackets will be fascinating to monitor. He's part of an RFA class headlined by the Islanders' Mat Barzal.
Blue-line breakdown
A friend recently asked which defense corps I'd like to inherit if I was an NHL general manager. If you could pick one, just one, of the 31 groups to resume play with, he asked, which would it be?
It's a surprisingly tough question, especially when you consider all of this downtime for injured players. By the time hockey resumes, virtually every NHLer will be healthy and ready to jump back into the action.
There are six elite groups: those in Boston, Carolina, Dallas, Nashville, St. Louis, and Tampa Bay. Each has a different makeup, from the Blues somehow icing three All-Star-caliber D-men on the right side to the Stars' very top-heavy contingent led by John Klingberg, Miro Heiskanen, and Esa Lindell.
With a gun to my head, I would take the Hurricanes' blue line - a versatile group that's unmatched in the depth department. The Predators, anchored by Roman Josi, would be a close second. The Blues would round out the top three.
Overall, the drop-off from Carolina's stars (Dougie Hamilton, Jaccob Slavin, and Brett Pesce) to its up-and-comer (Haydn Fleury) to its role players (Sami Vatanen, Brady Skjei, Jake Gardiner, Trevor van Riemsdyk, and Joel Edmundson) is minuscule compared to that of the average NHL blue-line corps. That's the Canes' edge.
Long live Blake's Kings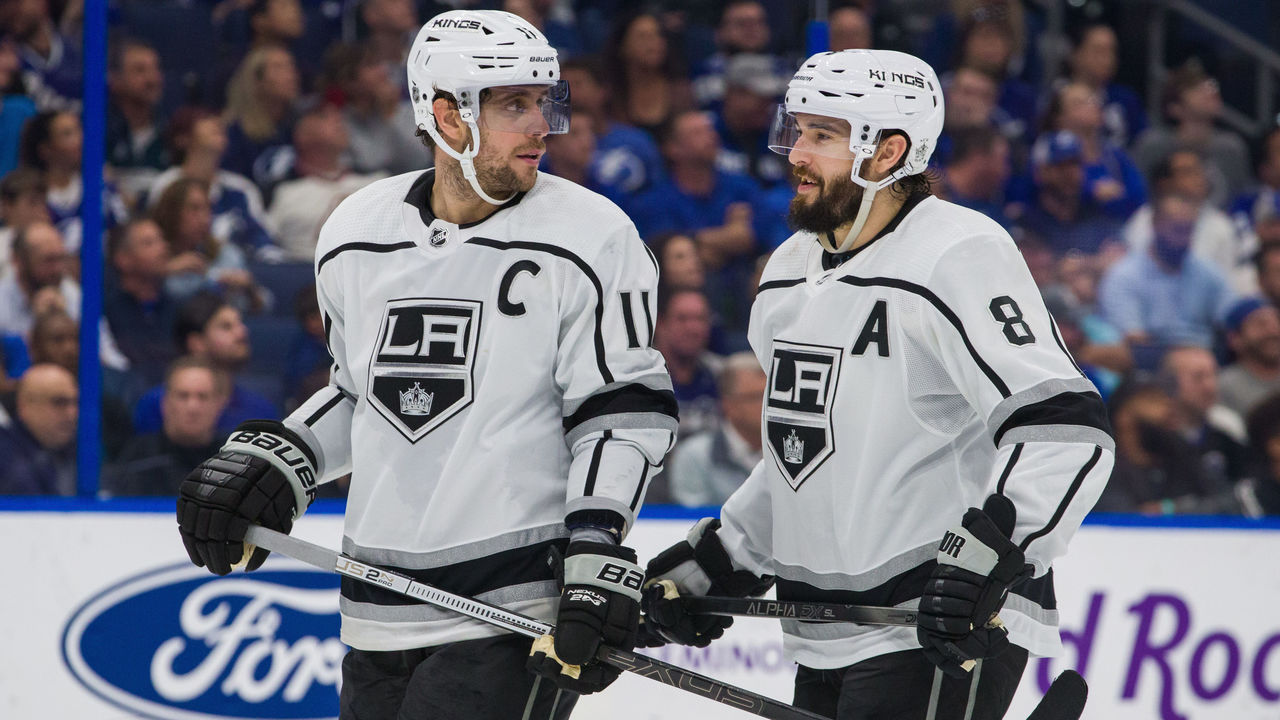 When the Kings hired Rob Blake as GM three years ago, it was difficult to see his master plan working out in relatively short order. You want to contend once again with aging stars Anze Kopitar and Drew Doughty? Good luck! Blake had an old and slow lineup, a number of dead-weight contracts on the books, and a prospect pipeline that was decent but unspectacular. It didn't add up.
Well, Blake's vision really began to materialize this season. For starters, the Kings, who at the pause ranked 28th in points percentage, did everything you could ask for from a poor team by putting up an honest fight on most nights. They also produced strong underlying numbers for a bottom feeder, continued to ship out veteran pieces deemed not part of the rebuild (such as Tyler Toffoli and Alec Martinez) in exchange for future assets, and learned that 25-year-old Cal Petersen will most likely be the heir to Jonathan Quick's long-held goaltending throne.
By the way, that prospect pipeline is now brimming with potential. Alex Turcotte. Tobias Bjornfot. Arthur Kaliyev. Samuel Fagemo. Rasmus Kupari. Akil Thomas. Gabe Vilardi. Tyler Madden. And on and on and on.
Plus, L.A. owns 11 picks in the upcoming draft, including four selections in the opening two rounds. Currently, the team's lottery odds sit at 9.5% for the first overall pick and at 28.8% for a selection in the top three.
Give this franchise another two or three years, and it'll be back in the playoffs with a full head of steam. By then, Doughty will be 32 or 33, and Kopitar will be 34 or 35. Will they be washed up? Maybe. Maybe not. But that's out of Blake's control. What he's done elsewhere must be applauded.
John Matisz is theScore's national hockey writer.