1 offseason question for each Central Division team
The NHL offseason is not technically underway yet, but the league's pause presents a good time to ask one pressing offseason question for each Central Division team.
Metropolitan | Atlantic | Pacific
Chicago Blackhawks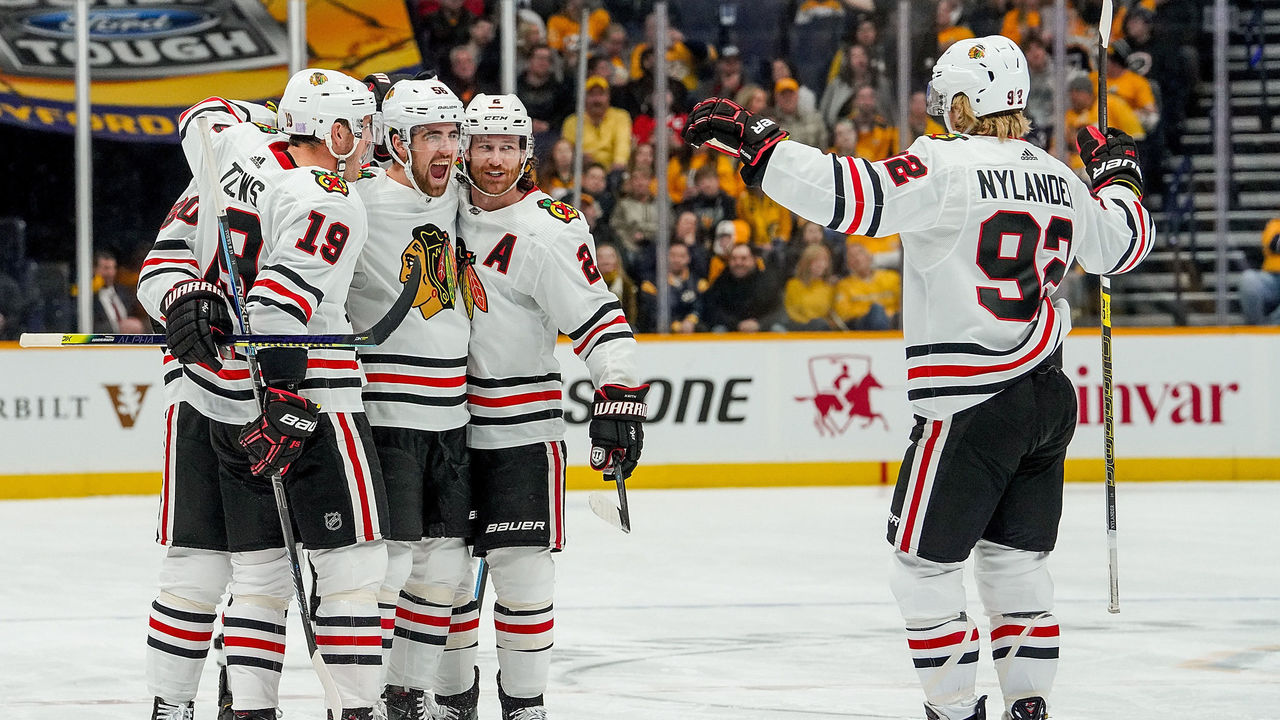 Q: How far can they go with the current mix?
The Blackhawks are stuck in the middle. At times during the 2019-20 campaign, Chicago looked destined for a high lottery pick, yet there were stretches when a wild-card berth seemed like a possibility. The club still gets solid contributions from its championship core and has infused promising young talent such as Alex DeBrincat, Kirby Dach, and Adam Boqvist into the lineup, but can the windows between the old and new generations align for another run?
General manager Stan Bowman won't have a ton of options to improve the roster this offseason. His recent track record in trades is underwhelming, and despite icing a team outside the playoff picture, he doesn't have much cap space to bring in help via free agency - especially given Chicago doesn't yet have a goalie under contract for next season.
Colorado Avalanche
Q: What will they do with all that cap space?
Joe Sakic has built a Stanley Cup-ready roster while doing a tremendous job of not surrendering many assets. He doesn't necessarily need to spend big this offseason, but he could if he wants to. The Avalanche project to have just over $24 million in available cap space this offseason, and while they'll have a number of players to re-sign, none of them should command big dollars, leaving plenty of spending room. Taylor Hall, anyone?
That's probably a pie-in-the-sky fantasy, but it's feasible enough to dream about. And if big-game hunting isn't Sakic's style, he can still add more affordable pieces to make this team even scarier.
Dallas Stars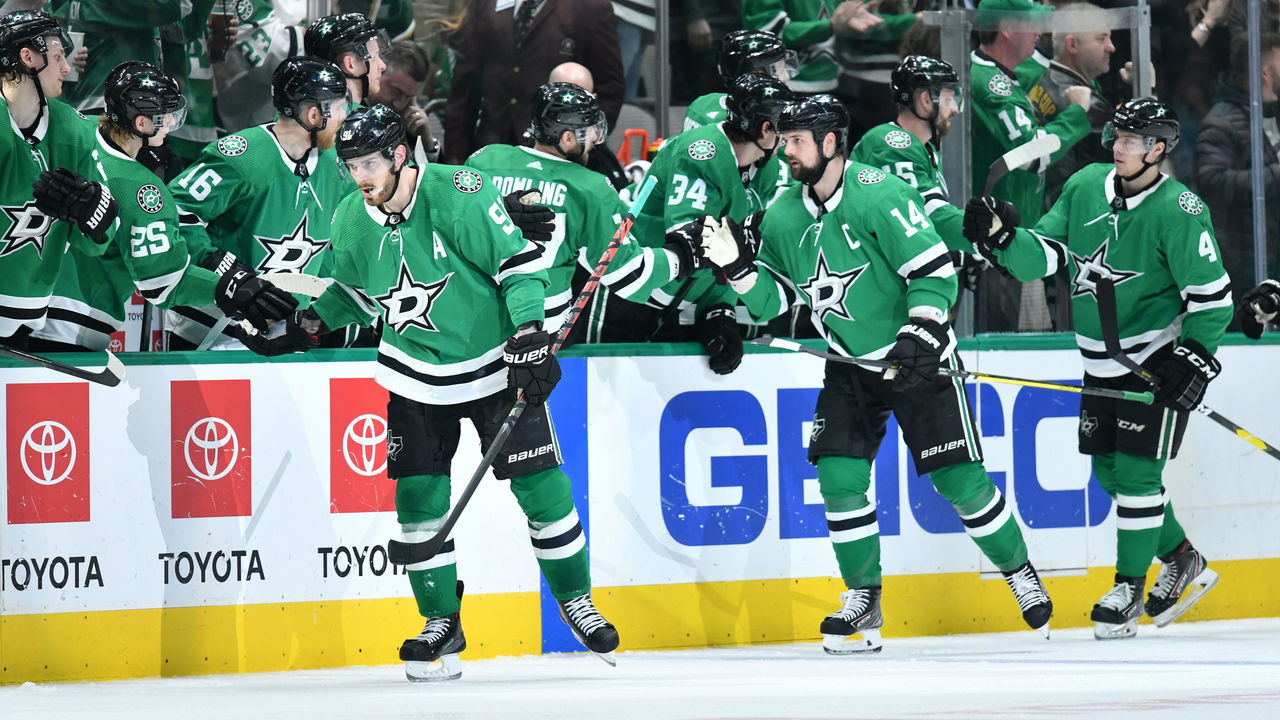 Q: Can they find goal-scorers?
The Stars were in good shape to qualify for the playoffs before the season slammed on its brakes, but they certainly weren't bringing fans out of their seats. Dallas plays a relentless defensive game and boasts one of the best goaltending tandems in the NHL with Ben Bishop and Anton Khudobin, but the team also ranked 29th in goals for, ahead of only the Los Angeles Kings (by a single tally) and the lowly Detroit Red Wings. Confounding down years from core players Tyler Seguin, Jamie Benn, and Alex Radulov certainly didn't help.
The Stars' stingy style of play can frustrate opponents on any given night, but they'll need to find offensive reinforcements to continue keeping up with their Central Division adversaries. Jim Nill tried to find scoring last offseason by bringing in veterans Corey Perry and Joe Pavelski, but neither player made much of an impact in 2019-20. It's time for Nill to get creative and try again because 2.5 goals per game won't cut it as a Cup contender.
Minnesota Wild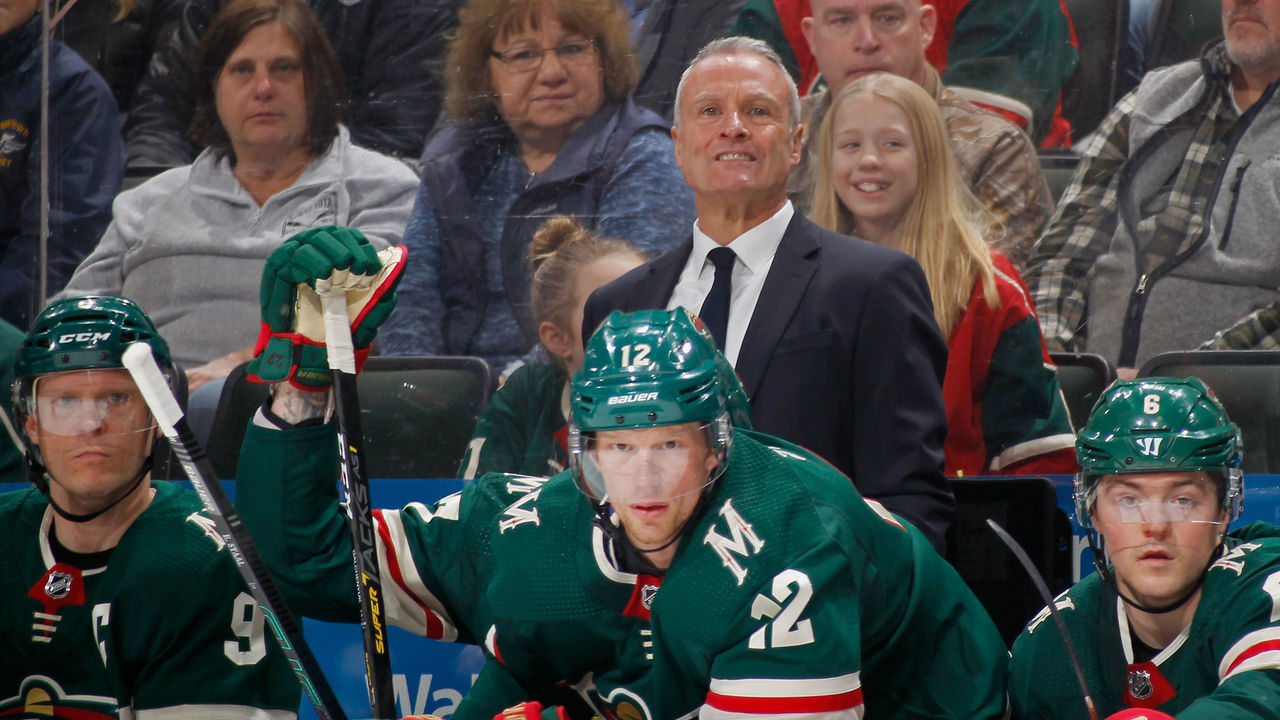 Q: Will they splurge on a new head coach?
During his brief stint as Wild coach, Dean Evason has done a nice job, leading the club to an 8-4 record since the surprising dismissal of Bruce Boudreau in February. Is that enough for Minnesota to commit to Evason for next season while there are so many big-name coaches looking for employment?
Mike Babcock, Gerrard Gallant, Peter Laviolette are all available, and any of them would be big gets for a retooling Minnesota team. General manager Bill Guerin said the WIld won't interview candidates during the league's hiatus, but will that change when the real offseason comes?
Nashville Predators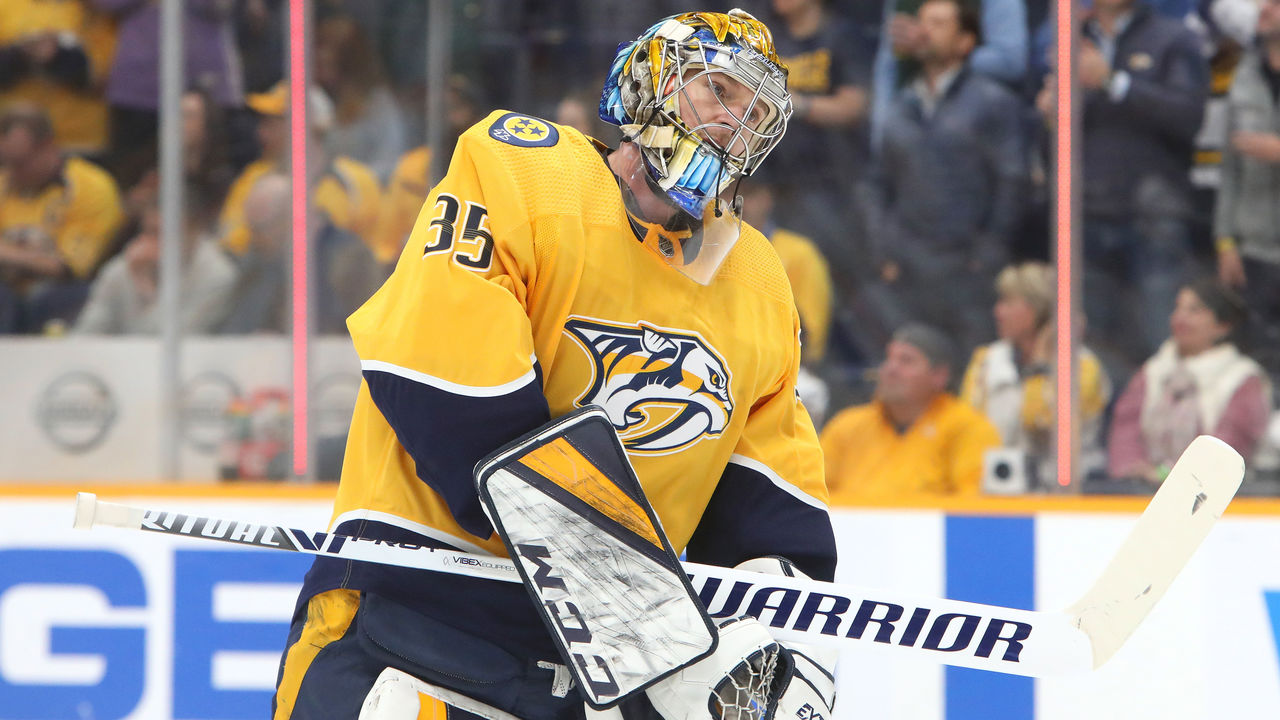 Q: Is this it for Pekka Rinne in Nashville?
After a 14-year run, the writing could be on the wall for Rinne's impressive tenure with the Predators. The 37-year-old started just six of Nashville's 21 games before the pause, and he was mired in the worst season of his career, owning an .895 save percentage and a 3.17 goals-against average. Making matters worse for Rinne, heir apparent Juuse Saros was sensational after John Hynes took over as head coach, helping push Nashville back into the playoff mix.
Rinne has one season remaining on his contract at a $5-million cap hit, and it remains to be seen if he'd be content finishing his career as a backup with the only team he's ever suited up for. Nashville won't have an easy time moving him either, as Rinne has a modified no-trade clause in his deal that allows him to select 10 potential destinations.
No matter how it plays out, the Predators are facing a difficult scenario involving the most iconic player in franchise history.
St. Louis Blues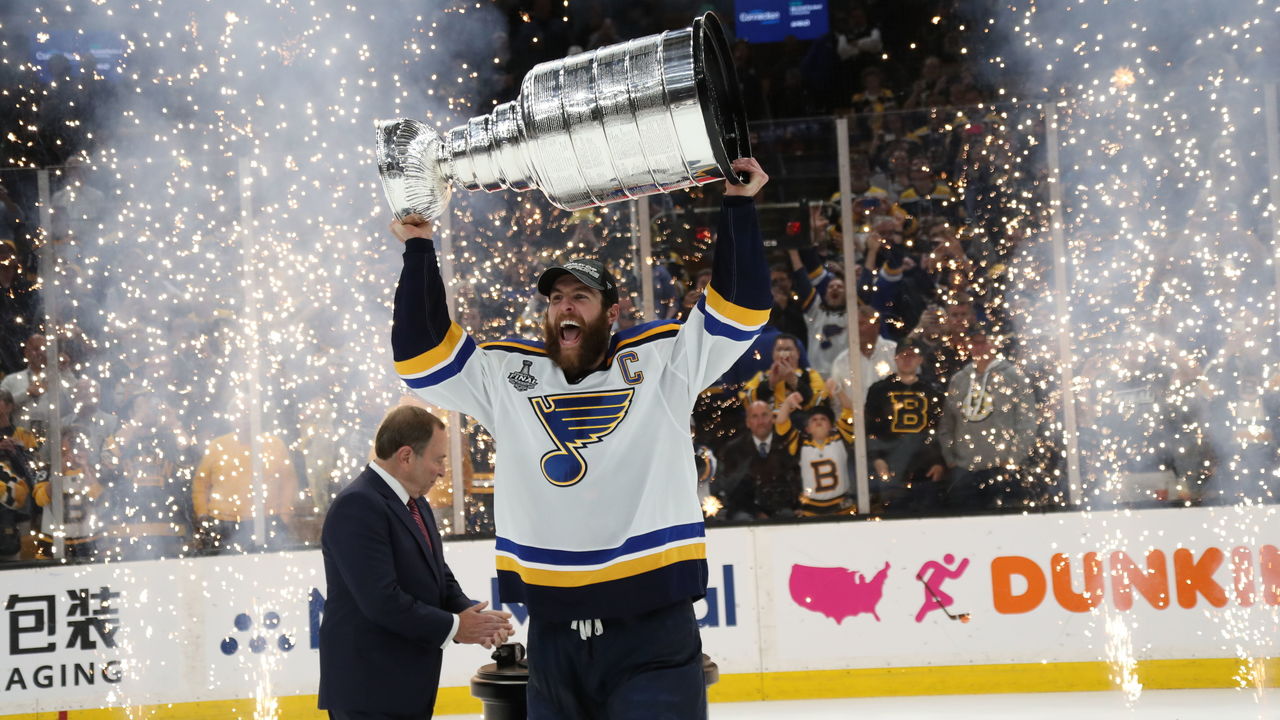 Q: Will Alex Pietrangelo hit open market?
Whenever the free-agent market opens, Pietrangelo's status will be one of the most intriguing storylines to monitor. The Blues captain is set to become a UFA, and he has every right to command a pricey deal that St. Louis may not be able to afford. That said, Pietrangelo is also the heart and soul of the franchise, which is coming off a Stanley Cup win in 2018-19. Would he really want to leave?
The Blues are projected to have $10 million in cap space for next season if there's a limit of $84 million, and they also need to sign RFA defenseman Vince Dunn along with a few other depth pieces. Pietrangelo is likely to earn between $8 million and $10 million annually on his next deal, and he's earned the right to request a long-term pact from the franchise he's been with since 2008.
Will Doug Armstrong move someone out to clear cap room for his club's leader, or is a lucky team going to land a premier top-pairing blue-liner in free agency?
Winnipeg Jets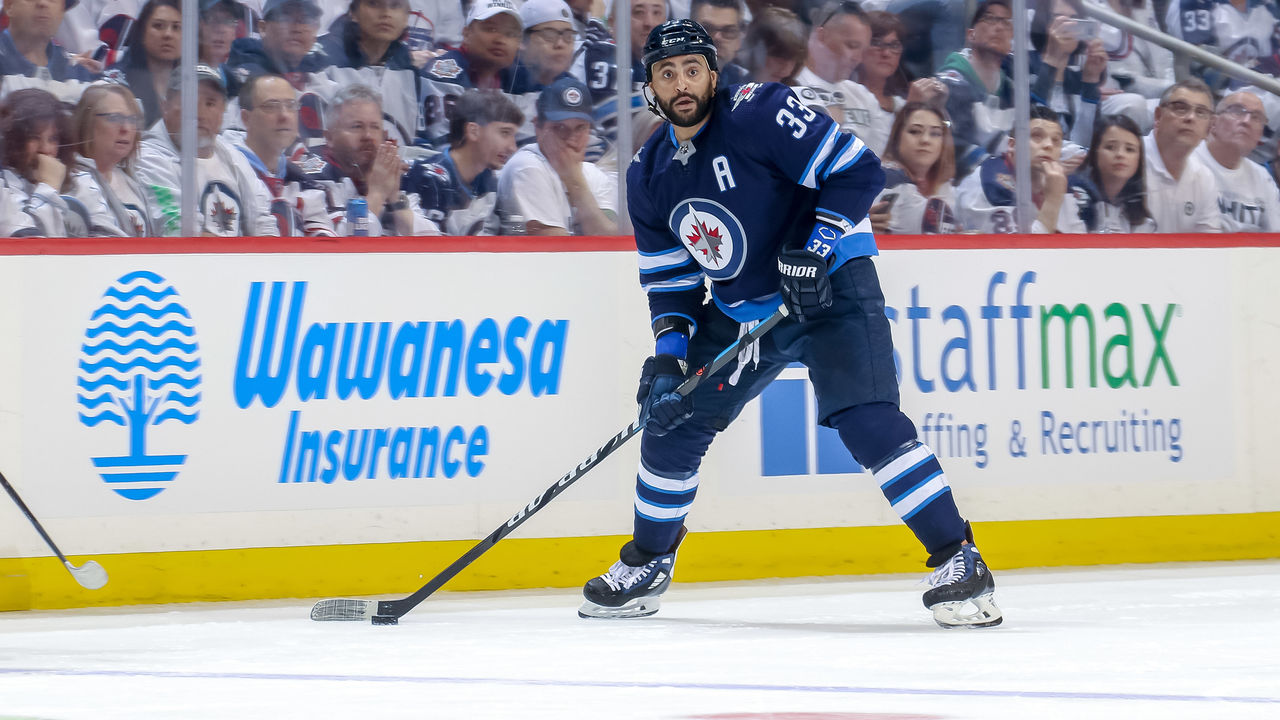 Q: Will the Dustin Byfuglien saga be resolved?
This has been a pressing question for the Jets throughout the 2019-20 campaign, and it'll be important for the club and Byfuglien to find a solution this offseason.
The towering blue-liner was suspended without pay for failing to attend training camp, and the two sides were reportedly working toward a contract termination prior to the trade deadline. During the saga, Byfuglien underwent ankle surgery, and the NHLPA filed a grievance on his behalf after the defender claimed his injury never fully healed from a 2018-19 ailment despite the Jets deeming him healthy.
Can Winnipeg finally find closure after all these months? Could it come via trade? Is Byfuglien healthy enough to play, and if he is, does he even want to? Finding these answers will be among the top offseason priorities for Jets GM Kevin Cheveldayoff.
Comments
✕
1 offseason question for each Central Division team
  Got something to say? Leave a comment below!