5 teams that need to make a move before the trade deadline
Matthew Stockman / Getty Images Sport / Getty
The right trade can go a long way in vaulting a contender closer to the Stanley Cup. With the Feb. 24 trade deadline around the corner, we've identified five teams vying for playoff berths that need to make a move to bolster their respective lineups.
Note: Deadline cap space indicates the amount by which a team's total cap hit can be increased while remaining below the cap ceiling at the end of the regular season. All figures courtesy of CapFriendly.
Edmonton Oilers
Projected deadline cap space: $1.1M
Area of need: Offensive depth
The Oilers have managed to stay afloat without captain Connor McDavid and are making a push for top spot in the Pacific Division. Leon Draisaitl has been superhuman with McDavid sidelined, and the club could be back at full strength before the deadline. Still, it would be wise for general manager Ken Holland to seek out some offensive reinforcements.
Holland is unlikely to deal any of Edmonton's coveted prospects or the club's 2020 first-round pick, so big-game hunting may be off the table. But a hockey deal targeting a forward with term or some bargain-bin shopping in the rental market remain viable deadline strategies to give the Oilers some help for the stretch run and the playoffs.
Potential targets: Jean-Gabriel Pageau (Senators), Chris Kreider (Rangers), Andreas Athanasiou (Red Wings), Kasperi Kapanen (Maple Leafs), Ilya Kovalchuk (Canadiens), Tyler Ennis (Senators).
New York Islanders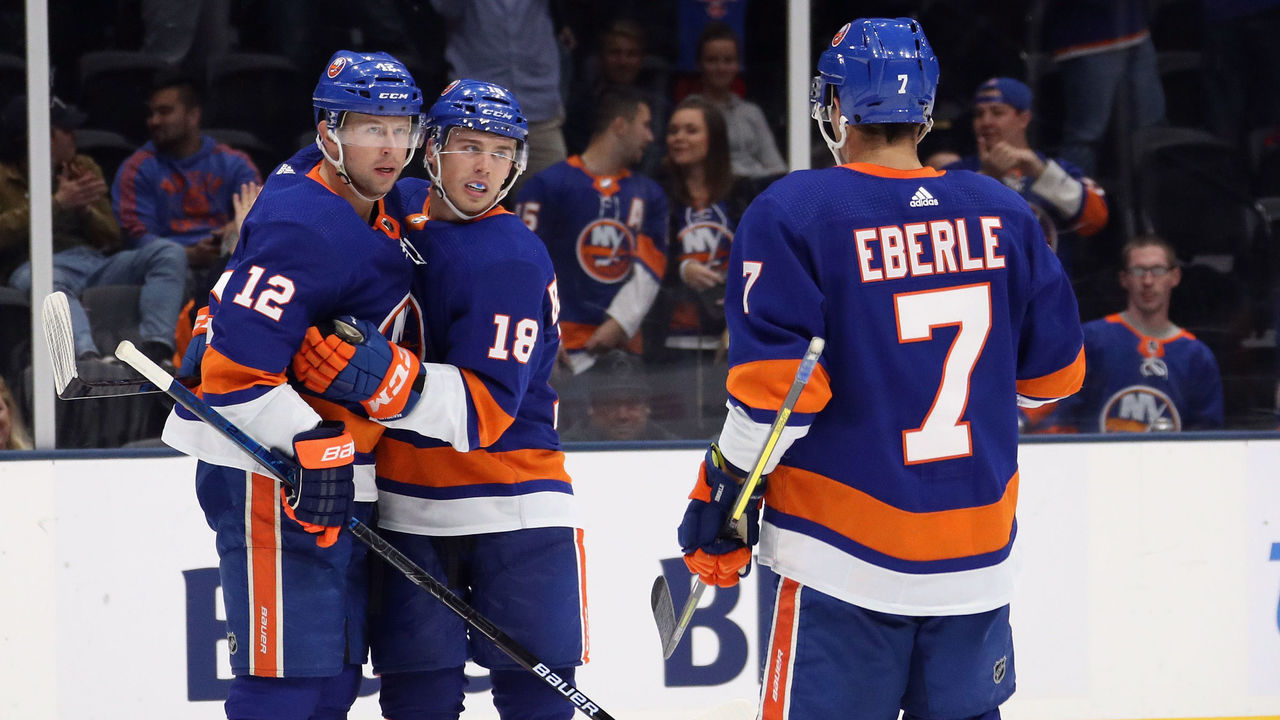 Projected deadline cap space: $18.6M
Area of need: Offense
The Islanders already made a splash by adding Andy Greene to shore up their blue line, but general manager Lou Lamoriello should still be looking to buy. New York plays a notoriously stingy style, and it's been crucial to the club's success since Barry Trotz took over as head coach. Still, it's hard to see the team keeping up with its Metropolitan Division adversaries come playoff time if it doesn't add some offensive punch.
New York ranks fifth in goals against this season but 22nd in goals for. The team has a ton of deadline cap space and could theoretically add some depth up front without sacrificing any key contributors. The top six is in good shape, but a boost to the bottom half of the Islanders' attack could better the club's chances in a playoff series against the likes of the Washington Capitals and Pittsburgh Penguins.
Potential targets: Kreider, Pageau, Kovalchuk, Mikael Granlund (Predators)
Colorado Avalanche
Projected deadline cap space: $29.7M
Area of need: Anything to bolster Cup chances
Colorado is already a championship contender as currently constructed, but general manager Joe Sakic is well-positioned to make the Avalanche even stronger as the deadline approaches.
The Avalanche have a top-tier prospect pool, a strong collection of draft picks, and more cap space than any other team with realistic Stanley Cup aspirations. But Colorado won't have this kind of financial flexibility forever. Whether that means going for gold and renting Kreider or merely tinkering to acquire depth players up front or on the blue line, Sakic should set out to add where he sees fit. As one of the top teams in the wide-open Western Conference, the Avalanche could make their playoff path a little easier depending on what they do at the deadline.
Potential targets: Kreider, Pageau, Jesper Fast (Rangers), Melker Karlsson/Brenden Dillon (Sharks), Wayne Simmonds (Devils), Trevor Lewis (Kings), Dylan DeMelo (Senators)
Toronto Maple Leafs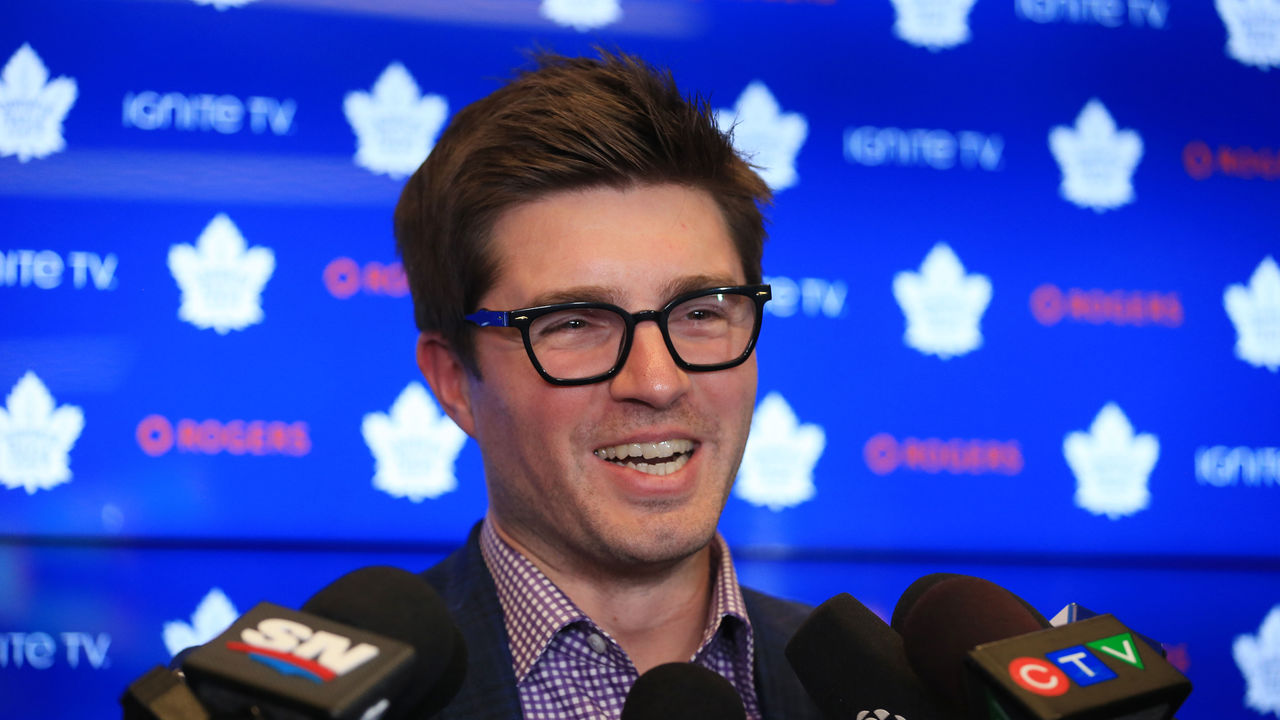 Projected deadline cap space: $8.8M
Area of need: Forward depth, defense
At full strength, the Maple Leafs operate dangerously close to the cap ceiling, but a bevy of recent injuries has presented general manager Kyle Dubas with an opportunity to add. Morgan Rielly, Cody Ceci, and Andreas Johnsson are all in the midst of lengthy stints on the shelf, affording Toronto a significant chunk of financial flexibility if it decides to leave the trio on long-term injured reserve until the playoffs - when the salary cap is no longer a factor.
It's well-known the Maple Leafs could use some defensive upgrades. With three blue-liners aged 23 or younger currently patrolling the back end, adding an experienced rearguard is something Dubas would be prudent to explore. That said, Toronto's depth forwards haven't been producing much of late, and shoring up the bottom six before the deadline could go a long way in a potential first-round battle with the Boston Bruins or Tampa Bay Lightning.
Potential targets: Dillon, DeMelo, Mathew Dumba/Jonas Brodin (Wild), Alec Martinez (Kings), Sami Vatanen (Devils), Josh Manson (Ducks)
Calgary Flames
Projected deadline cap space: $1.4M
Area of need: Top-nine winger
Injuries to Mark Giordano and Travis Hamonic may prompt general manager Brad Treliving to dip into the pool of available defensemen, but the Flames would be best served targeting a forward to aid their playoff push.
Treliving has been in the market for help up front since before last season's trade deadline, when a deal for Jason Zucker fell through at the last minute. One year later, Calgary is still struggling with a lack of offensive depth, ranking 23rd in goals for this season.
In an extremely tight Western Conference, it's far from certain that any trade the Flames orchestrate will sufficiently move the needle and help them secure a playoff spot. With Hamonic and fellow top-four defenseman TJ Brodie both playing on expiring contracts and Calgary clinging to a playoff berth, it remains to be seen if the Flames elect to buy rather than sell. Still, not trying at all could signal a wasted season for a core that isn't getting any younger.
Potential targets: Pageau, Fast, Kapanen, Kyle Palmieri (Devils)