Tabasco shots, wild commutes, fewer naps: Yes, faith and hockey can mix
At first blush, Jason Zucker and Benjamin Rubin appear to have little in common beyond a link to high-level hockey.
Zucker is 27 years old, hails from Las Vegas, and plays for the NHL's Minnesota Wild. Rubin is 30, grew up in Montreal, and plays for Riviere-du-Loup 3L of the LNAH, a six-team semi-pro league based in Quebec.
It turns out Zucker and Rubin, two complete strangers, share a deeply personal experience. As adolescents, both were saddled with choosing between hockey and Judaism. Neither took the decision lightly, knowing it would lay the foundation of their lives for years to come.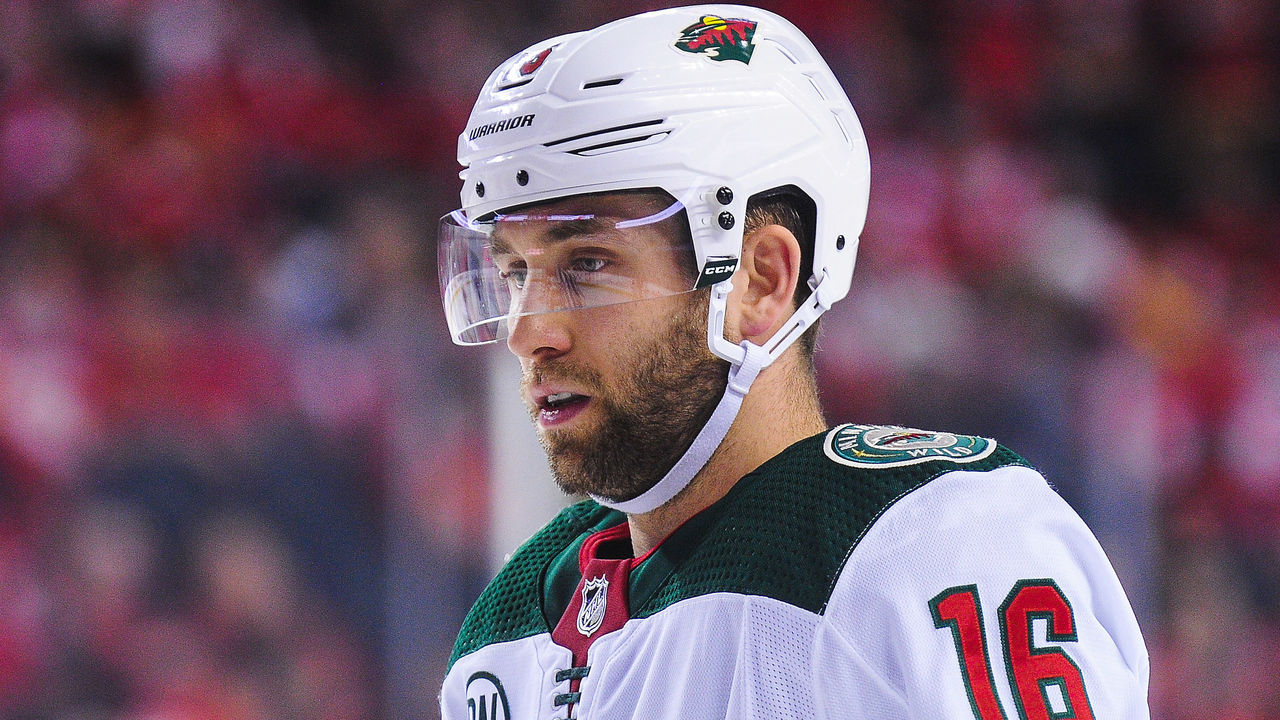 The Zuckers identified early in minor hockey that the time and travel demands associated with being an elite athlete too often interfered with religious holidays and rituals. Hockey became the top priority, so Zucker and his brothers never officially came of age with a bar mitzvah, the traditional Jewish celebration.
"Judaism is all-in or nothing, in my opinion," said Zucker, who has a Hebrew message tattooed on his left arm, in part to remind him of his beliefs. "I don't mean that in a negative way. It's just the way the Jewish religion works. There's a lot that goes into it."
Rubin, on the other hand, routinely missed minor hockey games to fulfill the obligations of being an Orthodox Jew. After Rubin made the jump to junior in 2006, Quebec Remparts coach Patrick Roy granted him weekly leaves of absence to observe the Sabbath, a Jewish day of rest and worship that falls between nightfall Friday and nightfall Saturday and prohibits athletic activities for those in more religious sects.
Initially, Rubin was thrilled. He had found a middle ground. Over time, though, the weekly absences produced lineup headaches and even national headlines. Rubin's reputation also took a hit among scouts, simply due to him missing 35 games in his NHL draft year. He wasn't a blue-chip prospect, so he needed all the exposure he could get.
Roy opted to cut ties with Rubin the following offseason, shipping him to a division rival. Upon reflection, Rubin would commit to playing a full season without interruption for the Gatineau Olympiques. At the age of 18, he had concluded that his religion's strict rules could not be upheld within the world of hockey.
"I knew at a certain point in time I would have to (conform)," Rubin recalled recently, noting the original arrangement with Roy made him feel like an "outsider" in the dressing room. "That's why it was so hard at that time, and that's why it resulted in all that press. It was a big deal at that level."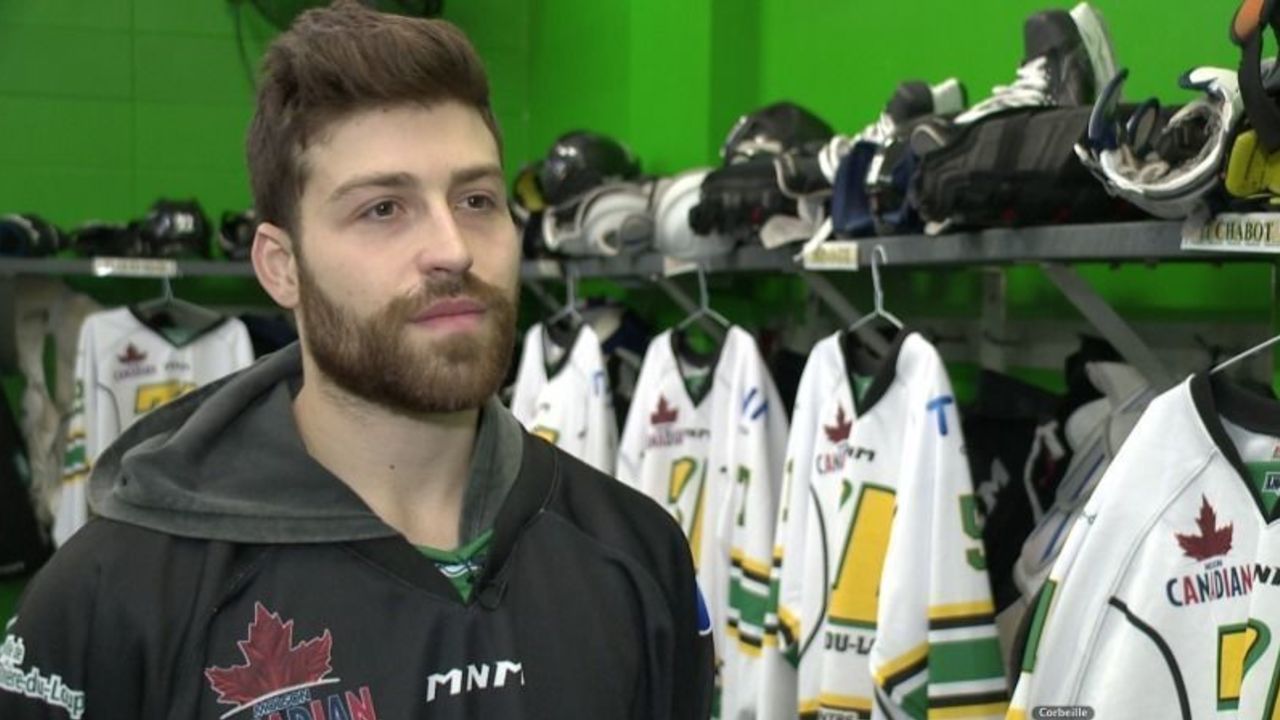 Rubin ultimately failed to get within striking distance of an NHL roster. He transferred to the Alberta junior league after three QMJHL seasons and then tested out the Canadian university circuit before eventually turning pro in 2011. Next, he played three years in France, two in the U.S.-based Southern Professional Hockey League, half a year in Hungary, and is currently in his third full year in the LNAH.
"Life's about growth, and if I'm not in the NHL, big deal," Rubin said. "I love playing (in the LNAH) and it's up to me to figure out what I want to do and how to do something else with my life. … Just because I went through what I went through doesn't mean I have to look back and regret what happened to me."
Of course, to draw a straight line between their differing commitments to faith and their trajectories in hockey would be unfair to Zucker and Rubin. There are so many variables to consider, including talent, work ethic, opportunity, and luck. However, their diverging paths illustrate the complex nature of devoting oneself to a pair of demanding, ritualistic pursuits.
While no two situations are the same, the hockey-religion balancing act requires sacrifice, flexibility, and daily integration. Look no further than the Mormon forward, the Christian defenseman, and the Sikh broadcaster profiled below.
Hockey is largely considered a secular sport, and the NHL is arguably the least overtly religious league among North America's big four. The sport's culture of conformity and its lack of diversity might help explain why it lags behind football, basketball, and baseball in that department. Still, some in the professional hockey world are all-in on both sport and religion - they just tend to keep a low profile.
Derek Ryan qualifies. The Calgary Flames center is likely the only Mormon in the NHL. "I could be wrong," he said, "but I'm almost 100% certain." Previously Catholic, he converted to the Church of Jesus Christ of Latter-day Saints in 2013 after being exposed to the religion by his wife and in-laws. "It's something that takes over your lifestyle," Ryan said.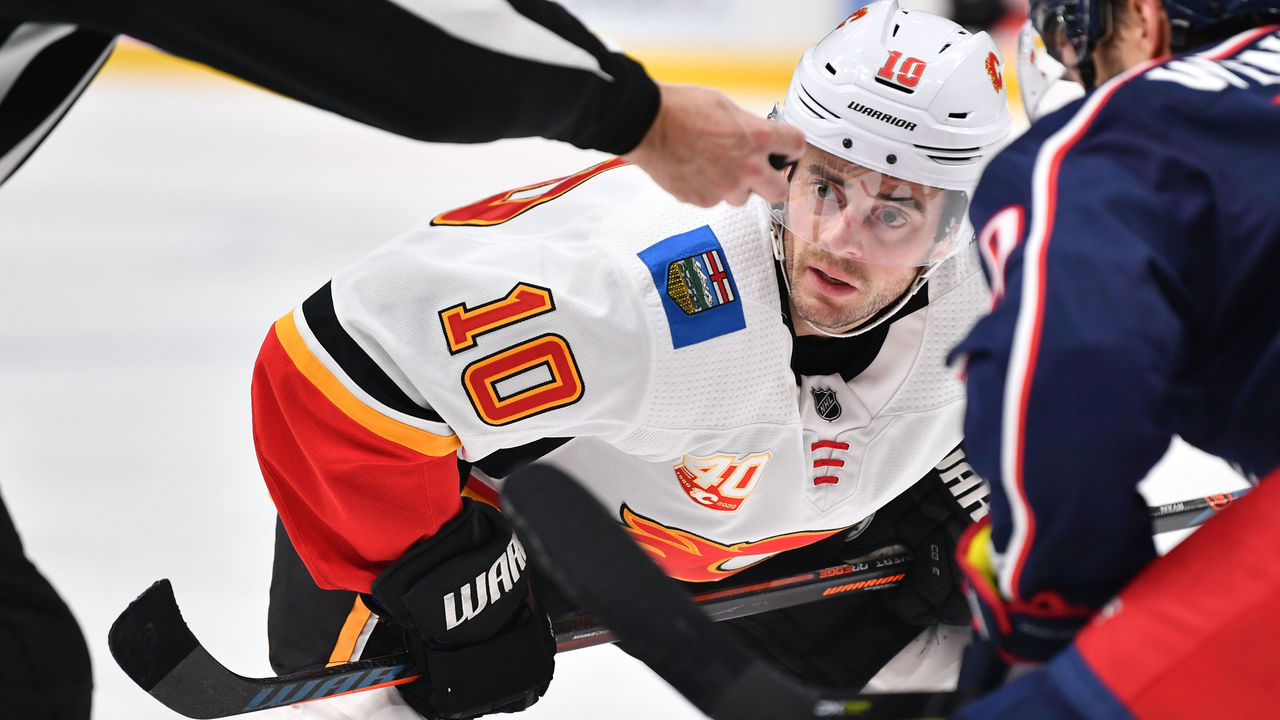 A typical workday for Ryan begins with a 20-minute commute from Calgary's West Springs neighborhood to the Flames' downtown arena. Via Bluetooth, he listens to various scriptures - one chapter from the Book of Mormon, one chapter from the Bible, and a cataloged sermon from a well-known church leader - through the speaker system in his black Chevy Tahoe. This is Ryan's time to reflect, recalibrate, and bridge his two passions. Homelife revolves around two young, energetic children, so the drive to the Scotiabank Saddledome supplies the 32-year-old with a period that's free of distraction.
Ryan's spirituality spikes again in the quiet moments before each game. He recites a prayer in the hallway near the Flames' dressing room, asking God for "blessings, help, and strength" for himself and his teammates. "Hockey is important for me, important for my family, important for providing for my family," he said. "But at the same time, there's a lot more to life than hockey."
Weekend road trips add a layer of difficulty. Multiple times this season alone, Ryan has participated in the team's Sunday morning skate and then skipped his pregame nap. Whether he's in Calgary or California, he spends two hours of his afternoon at church, taking part in the sacrament - a Mormon ordinance similar to a Catholic communion - before joining a small group for Sunday School, which is a Bible study for churchgoers of all ages.
Ryan has this Sunday detour down to a science. He fires up a mobile app called Member Tools, locates the closest Mormon church on the virtual map, and heads out the door in search of the venue. He'll walk, take an Uber, or, if he's in a warm locale, ride an electric scooter to the church and back. Time's precious on any game day, but finding a spiritual equilibrium is equally important.
"I think I've yet to miss out on going to church," said Ryan, who's in his fourth full NHL season. "To be honest, I've played some of my best games when I've been tired, forgotten that nap, and chosen to go to church."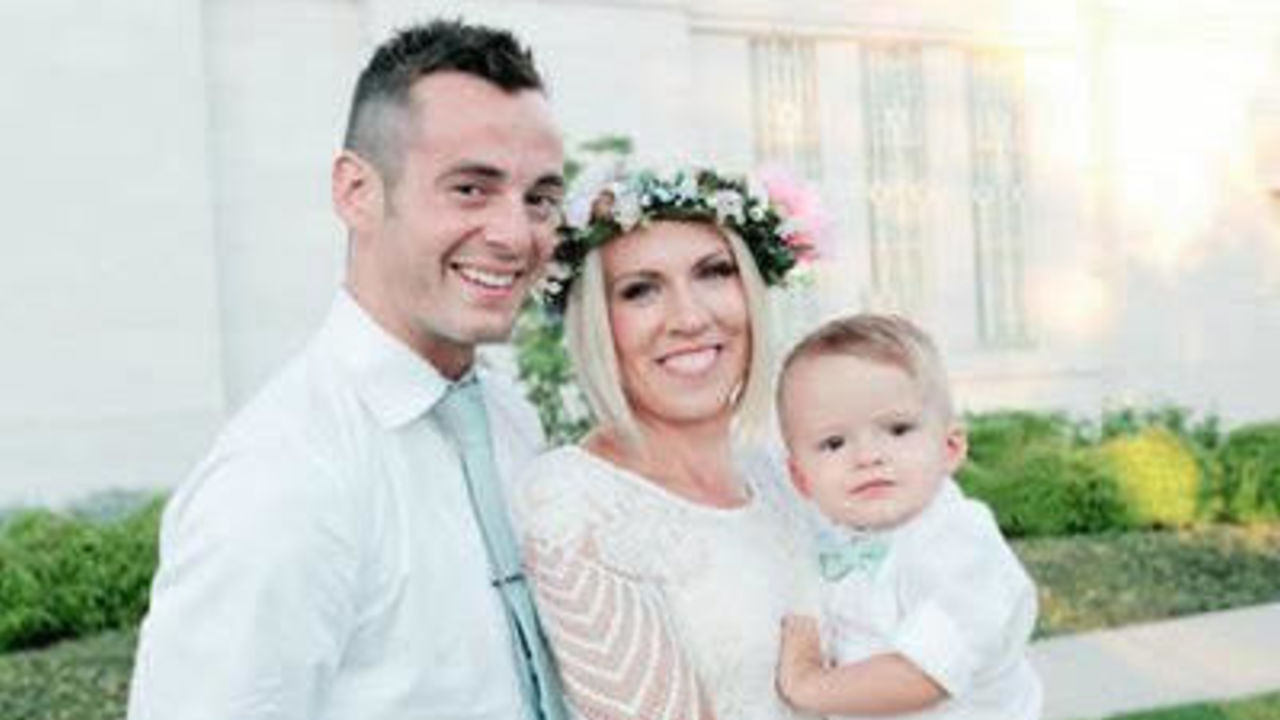 Over the years, Ryan has found religion to be an icebreaker with new teammates, who tend to pick his brain about his personal beliefs. Their questions will range from whether Mormon men can have multiple wives (they can't) and why the consumption of coffee and alcohol - longtime staples of hockey culture - is forbidden by the religion. "I think the most important takeaway is that we're only putting things in our body that we need to function," Ryan explained.
Baking faith into his everyday life helps Ryan safeguard against the rigors of an 82-game season. The modern NHLer goes through an incredibly regimented schedule for 8-10 months of the year. Players are expected to be present at certain places for specific times: board a plane here, catch a bus there, attend this video session, talk to reporters during that window. Being a Mormon is his own thing; a productive vice.
"It's pretty important for me to rely on my faith to get me through the hard times or to bring me down from the high times. The season's long," said Ryan, whose point production has ebbed and flowed through 35 games this season. "You don't want to get too high, get too low. My faith keeps me pretty grounded."
In the offseason, when his allotment of free time expands and the family returns to his home state of Washington, Ryan helps Mormons in the Spokane area construct their family trees as part of his "calling" within the community. He also delivers talks about his conversion story and about the winding road he traveled through multiple leagues to reach the NHL.
"You look at my hockey journey, along with my spiritual journey, and it's crazy how I've been blessed," Ryan said. "I made the jump from the Austrian league to the Swedish league, from the Swedish league to the American league, from the American league to the NHL. I just don't think it's a coincidence. … I feel like I was guided and helped along by my heavenly father."
The rookie party is a rite of passage for NHL players. It means you've climbed the mountain and aren't scheduled to descend anytime soon. Particulars of the tradition vary based on the club and era, but nowadays, it's typically a players-only night out on the road that involves a fancy dinner - paid for by the first-year guys, of course - some form of light hazing, and alcohol consumption.
Ryan and former teammate Jaccob Slavin, who also abstains from drinking alcohol for religious reasons, threw the Carolina Hurricanes' veterans for a loop ahead of their respective rookie parties four and five years ago.
Instead of downing liquor, Ryan whipped back shots of grapefruit juice, Tabasco sauce, and milk. Slavin was offered nothing but lactose - "milk, like, a lot of milk" - and reports it was a tolerable night with only minor side effects. "I didn't puke, but I was backed up for a couple of days," he added with a grin.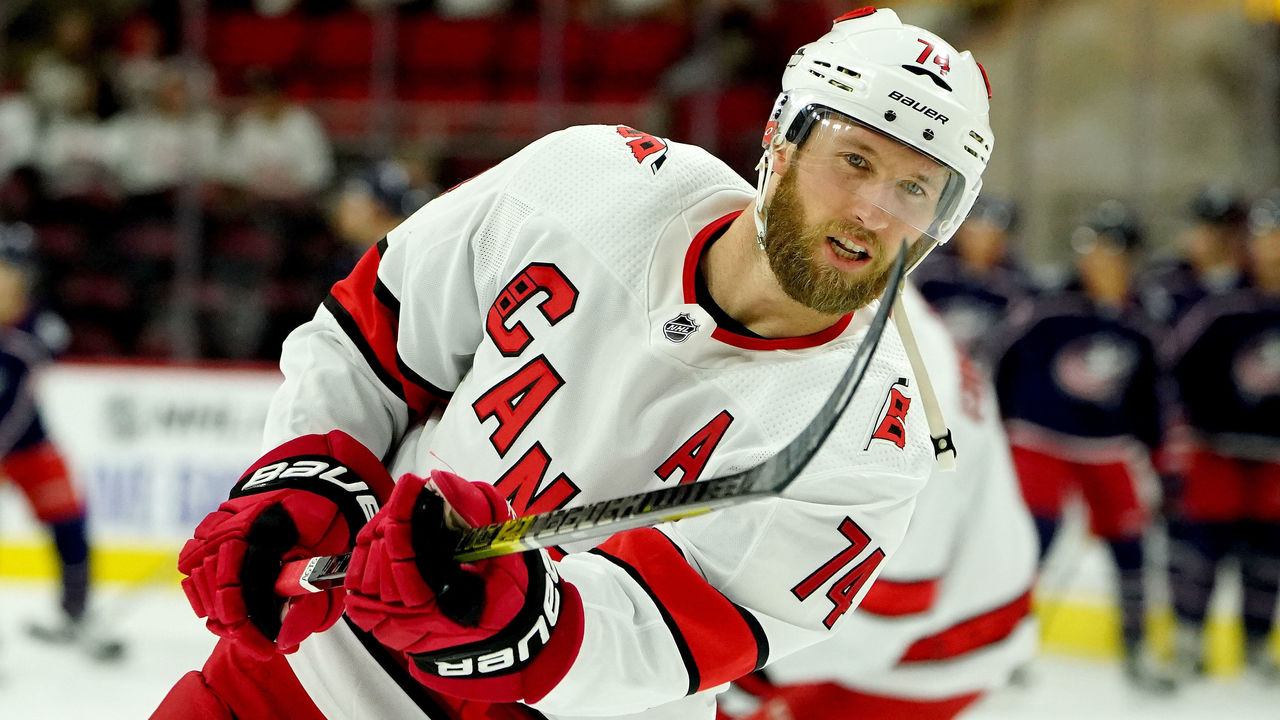 Slavin, who at 25 is one of the best defensemen on the planet, takes his beliefs very seriously. Over the course of his young career, he's never shied away from speaking about his devotion to God and having a "bigger purpose" on Earth as a nondenominational Christian. Slavin works closely with Hockey Ministries International, wholly aware that the NHL spotlight affords him a rare platform.
"Even here," he said, motioning toward a room of reporters at the NHL/NHLPA Player Media Tour this past fall, "it's an opportunity to be able to speak on how God's changed my life. It's not a part of who I am; it is who I am. It's my identity. My identity is not, 'I'm a hockey player who happens to be a Christian,' it's actually, 'a Christian who happens to be a hockey player.'"
While Christianity continues to decline in the United States, there's still a huge portion of the North American population - approximately 75%, according to a recent report - that identifies as Christian. The hockey world isn't a perfect reflection of society, but Christians form the league's most prominent religious group. Active and ex-NHLers like Jarome Iginla, Mike Fisher, Shane Doan, Jordan Staal, David Backes, Stu Grimson, Dan Hamhuis, Jay Beagle, Paul Stastny, and James Reimer have all - at one time or another - discussed their deep ties to the Christian faith, and most clubs offer access to a chaplain.
This dynamic opens the door for off-ice interactions between religiously active players who are scattered across the pro ranks. Case in point: Slavin hops on Skype calls throughout the season - sometimes as often as twice a month - to discuss the prayers and lessons he's currently focused on. Ryan Carpenter and Rocco Grimaldi, of the Chicago Blackhawks and Nashville Predators, respectively, might be on the other end of the line, along with AHL and ECHL players. The calls are facilitated by the Fellowship of Christian Athletes, which says its mission is "to empower the hockey world through the love of Jesus Christ."
Slavin pinpoints the 2010-11 season as the snapshot in time when he took ownership of his faith. While playing for the USHL's Chicago Steel, he was living away from his family's home in Erie, Colorado, for the first time, which forced him to think for himself. Still a teenager, he began building a closer relationship with his religion through prayer and says he's been in "constant communication with God" all decade - both at and away from the rink. Along the way, he's grown up, gotten married, appeared in nearly 350 NHL games, adopted a baby girl, gone on a deep playoff run, and led hockey-based religious retreats.
Slavin doesn't drink or swear, but he tries his best to refrain from judging teammates who like to let loose. "I'm a sinner just like everybody else," he noted.
Really, as he's continued to prove he's more than capable of balancing the double demands of pro sports and deep faith - while remaining totally sincere - Slavin's become the unofficial poster boy for religious NHLers.
"You get the fun poked at you every now and then, but nothing serious where guys are mad at you," he said, later adding: "(Teammates) might understand I'm playing for a different purpose. But it's a purpose that still makes me go out there and give my 110% every game."
Harnarayan Singh tries his best to pray every morning, right after he wakes up. It's important, he says, to "meditate on the Lord's name" regardless of what lies ahead. If it's a particularly busy day, like a Saturday during the hockey season, he might recite passages to himself while ironing his outfit. Which is fine, because multi-tasking from the comfort of his home or a cozy hotel room is a cinch compared to the trials of his old set-up.
From 2008 until 2011, Singh would fly late Friday night on his own dime from Calgary to Toronto to be the host and play-by-play announcer for Hockey Night in Canada: Punjabi Edition, a position he retains today for Sportsnet. Blurry-eyed, he would board another plane early Sunday morning, mere hours after putting a bow on the six-hour HNIC show. Then, back in Alberta, he'd make a beeline to the Gurdwara, a place of assembly and worship for Sikhs, where his sister would be waiting with a fresh set of traditional clothing in hand. In this juggling act of career and faith, there was literally no time to spare.
"It is a delicate dance," Singh said, alluding to the past and present. HNIC Punjabi is now filmed in Vancouver, slashing the commute time. Still, the travel keeps him really busy. "I don't get as much sleep and I end up taking a lot of crazy-early flights," he added. "But that's what I've had to do to maintain this."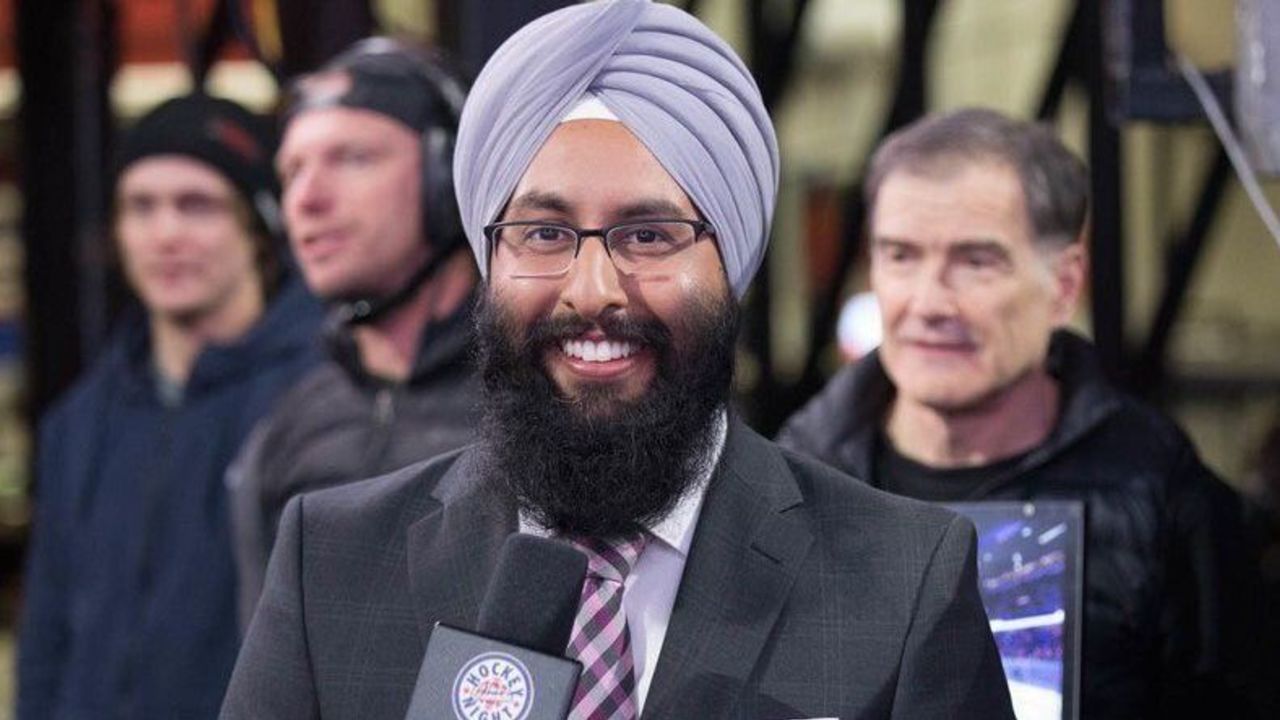 Like most practicing Sikh men, Singh wears or carries the five articles of his faith: unshorn hair, cotton underwear, a wooden comb, an iron bracelet, and a small, ceremonial iron sword. The native of Brooks, Alberta, a small town 115 miles southeast of Calgary, avoids alcohol and tobacco, doesn't eat meat, and reads from the Sri Guru Granth Sahib, a main Sikh scripture, on a daily basis. He's fully committed.
Singh, 34, sticks out among NHL broadcasters in a lot of the same ways that 25-year-old forward Jujhar Khaira sticks out when TV cameras pan to the Edmonton Oilers' bench. Both are of Indian descent and practice a religion that's foreign to legions of hockey fans. They're viewed by some as exotic, yet, in reality, they have plenty in common with, say, the middle-aged white guy watching from home.
"You could say I've followed hockey religiously," Singh said, pun intended. The NHL has always been an obsession for him, and in his teen years, he realized a career in media could satisfy that hunger. It also doesn't hurt that Singh's a natural on the mic.
Within the walls of his temple, he sings and plays multiple Kirtan instruments, including the harmonium, a hand-pumped organ, as an outlet for staying close to God and giving back to the community. In the summer, while his media colleagues unwind at cottages, Singh shifts his primary focus to performing.
His family has hosted Sikh musicians throughout his life, so Singh's been able to make inroads in the industry. Occasionally, he'll even hop on tour with a famous band, visiting cities throughout North America. Those are tamer settings than NHL arenas, and the microphones are hooked up to PA systems, not a national broadcast. But, at the core of both pursuits, he feels joy and great gratitude. "I've actually lived out dreams in the hockey world and I've lived out dreams in the Sikh world," Singh said.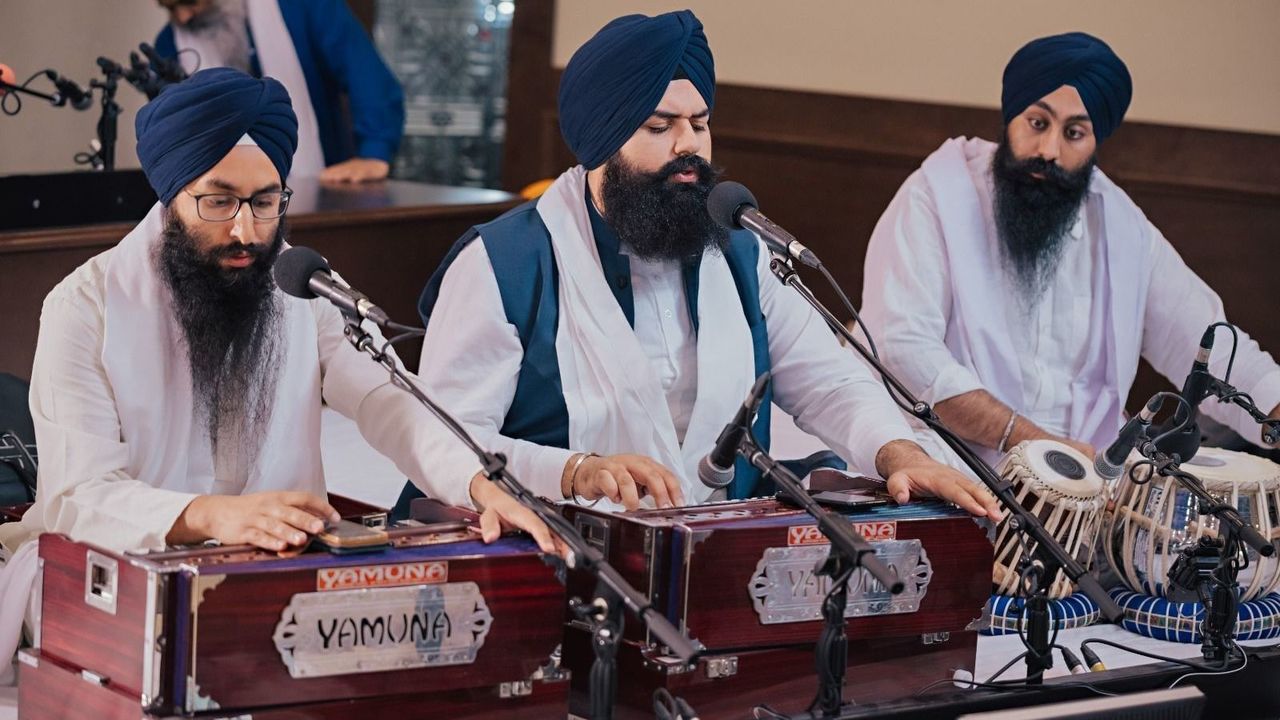 Similar to how a non-white player might get targeted on social media, Singh's Twitter lights up every once in a while. His account receives offside comments about his appearance and complaints about basic elements of the HNIC Punjabi show. "There's this misconception out there that we're trying to not have people tune in in English," he said. "That's not it at all. Part of it is growing the sport, and we're introducing the game to a lot of different people. The other part is sometimes it's more entertaining for someone to hear it in their first language. Someone who is more familiar with Punjabi can get more out of it by watching it in Punjabi."
It's not all negative. Singh, who's best known for his famous "Bonino! Bonino! Bonino!" call from the 2016 NHL playoffs, says he's received near-universal acceptance at rinks, and that he's noticed a rush of Sikhs gravitating toward the game in recent years.
The cultural gap, once wide, is beginning to close.
"I have a lot of people come up to me and talk about the latest issue or, 'Did you see last night's game?' or say, 'I can't believe what happened.' There's a lot of hockey chatter at the temple," Singh said. "There's a lot of people who are practicing Sikhs, initiated Sikhs, who are big hockey fans.
"That's the beauty of Canada. It doesn't matter who you are, we're all in love with this game."
John Matisz is theScore's national hockey writer.
Comments
✕
Tabasco shots, wild commutes, fewer naps: Yes, faith and hockey can mix
  Got something to say? Leave a comment below!