NHL Power Rankings: Each team's biggest disappointment
Rob Carr / Getty Images Sport / Getty
This is the fourth edition of theScore's NHL Power Rankings for 2019-20. Check back for updated rankings every second Monday during the regular season.
In this edition, we identify each team's biggest disappointment so far this season.
1. Washington Capitals (13-2-3)
Previous rank: 4
It's tough to nitpick the NHL's first-place squad as it rides a six-game winning streak, but Braden Holtby's .898 save percentage through 13 starts for the Capitals certainly isn't ideal.
2. St. Louis Blues (12-3-3)
Previous rank: 12
The reigning champs are on a major heater, winning nine of their last 10. Despite the Blues' record, though, seven regulation wins on the season is a bit concerning.
3. Boston Bruins (11-3-3)
Previous rank: 1
Losing to the lowly Red Wings last week had to be pretty disappointing for the Bruins, who boast two of the NHL's top four scorers, the best power play, and the top goaltending duo.
4. New York Islanders (12-3-1)
Previous rank: 6
The Islanders have fully committed to Barry Trotz's style of play and earned at least a point in 12 consecutive games - including 11 wins - as a result. Things are nearly perfect on the Island at the moment, but 2014 fifth overall pick Michael Dal Colle still hasn't found his NHL groove. Despite a regular dose of minutes, the 23-year-old has mustered just three points in 15 games this season.
5. Colorado Avalanche (10-5-2)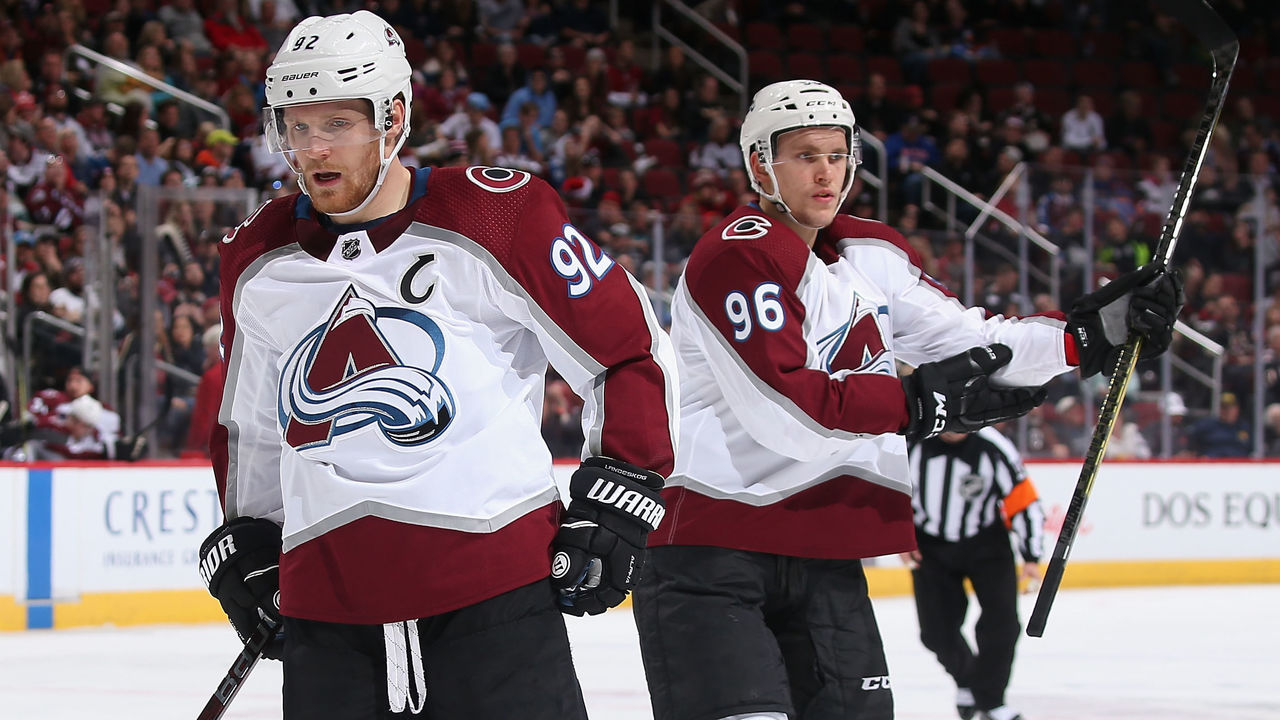 Previous rank: 2
A recent spell of unfortunate injuries to key players is just about the only disappointing development for the high-flying Avalanche so far in 2019-20. Despite being hit hard by the injury bug, Colorado doesn't seem intent on slowing down.
6. Edmonton Oilers (12-5-2)
Previous rank: 5
After a career-high 22 goals last season, forward Alex Chiasson has registered just a single tally thus far. He's not the most important piece of the Oilers puzzle, but an uptick in production would take a major load off the shoulders of Edmonton's big guns.
7. Nashville Predators (9-5-3)
Previous rank: 8
Kyle Turris appears to be regressing into something of a non-factor for the Predators. The veteran pivot is on pace for only 38 points this year while logging 13:50 per contest - his lowest average ice time since his age-21 season.
8. Montreal Canadiens (9-5-3)
Previous rank: 20
The Canadiens have performed well to this point, but a 29th-ranked penalty kill is a big disappointment for a team that's made significant improvements on the power play this year.
9. Pittsburgh Penguins (10-6-1)
Previous rank: 15
Alex Galchenyuk, the main return in the Phil Kessel trade, has yet to record a goal. He's missed time due to injury, to be fair, but the Penguins would warmly welcome an offensive outburst any time now.
10. Calgary Flames (10-7-3)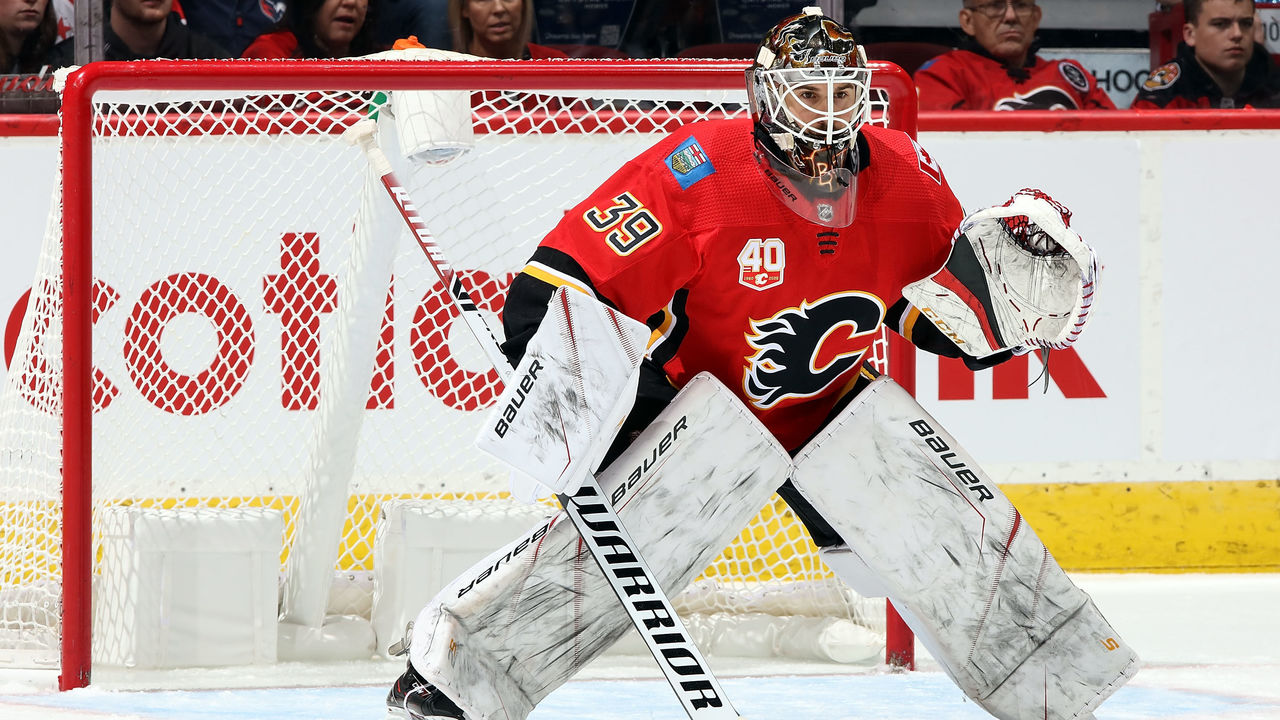 Previous rank: 17
This past summer's Alberta netminder swap has not gone as well for Cam Talbot as it has for Mike Smith. The Flames' backup is 1-3-0 with an .899 save percentage in five appearances.
11. Philadelphia Flyers (10-5-2)
Previous rank: 16
Travis Konecny's emergence as a top-line scorer has helped mask sluggish starts from perennial point producers Claude Giroux and Jakub Voracek. The veteran forwards have combined for just five even-strength goals through the Flyers' first 17 games.
12. Toronto Maple Leafs (9-6-4)
Previous rank: 14
The Maple Leafs have too much skill to look so perplexed on the power play. Toronto has just five goals in its last 41 opportunities with the man advantage, operating at a subpar 18.2% rate on the season.
13. Tampa Bay Lightning (8-5-2)
Previous rank: 13
After a historic 128-point campaign for the Lightning in 2018-19, Nikita Kucherov hasn't been himself to begin the year. It's still early, but the reigning Hart Trophy winner is on pace for his lowest goal total since his rookie season.
14. Vancouver Canucks (9-6-3)
Previous rank: 10
Offseason signing Micheal Ferland has struggled to find his game with the Canucks. After inking a four-year, $14-million pact with Vancouver in July, Ferland has one goal in 12 contests and ranks second-last on the team in average ice time.
15. Vegas Golden Knights (9-7-3)
Previous rank: 11
For a team that's traditionally benefited from a raucous crowd at T-Mobile Arena, the Golden Knights have been somewhat disappointing on home ice with just three regulation wins in nine contests.
16. Dallas Stars (8-8-2)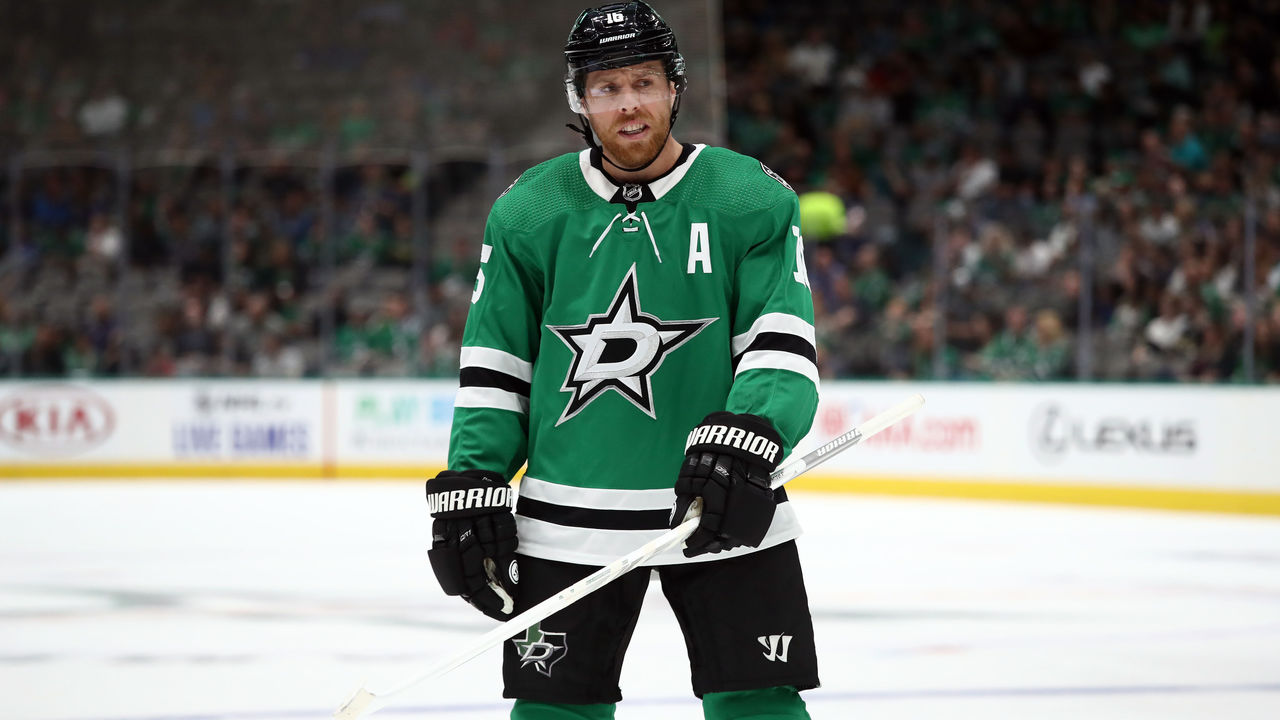 Previous rank: 24
Joe Pavelski is on pace for 14 goals this season, which is not what the Stars paid for when they handed the veteran a three-year, $21-million deal in free agency this summer.
17. Anaheim Ducks (9-8-1)
Previous rank: 18
The Ducks' four power-play goals this season are tied for last in the league - and only one more than they've scored shorthanded.
18. Arizona Coyotes (9-6-2)
Previous rank: 9
Phil Kessel has picked up his play of late, but the Coyotes' prized offseason acquisition still sits seventh on the team with just three goals through 17 games.
19. Florida Panthers (7-4-5)
Previous rank: 19
The Panthers boast one of the league's top offenses - which is very fortunate considering newcomer Sergei Bobrovsky's underwhelming performance in goal. The Russian netminder has started to find his form, but an ugly October has him posting career-worst numbers so far this season.
20. Carolina Hurricanes (9-7-1)
Previous rank: 7
The Hurricanes have the talent to keep up with the league's elite, but inconsistency has been their Achilles' heel. Carolina began the season with five straight wins before losing four of its next five. After rebounding with three consecutive victories, the club currently rides a four-game slide.
21. Buffalo Sabres (9-6-2)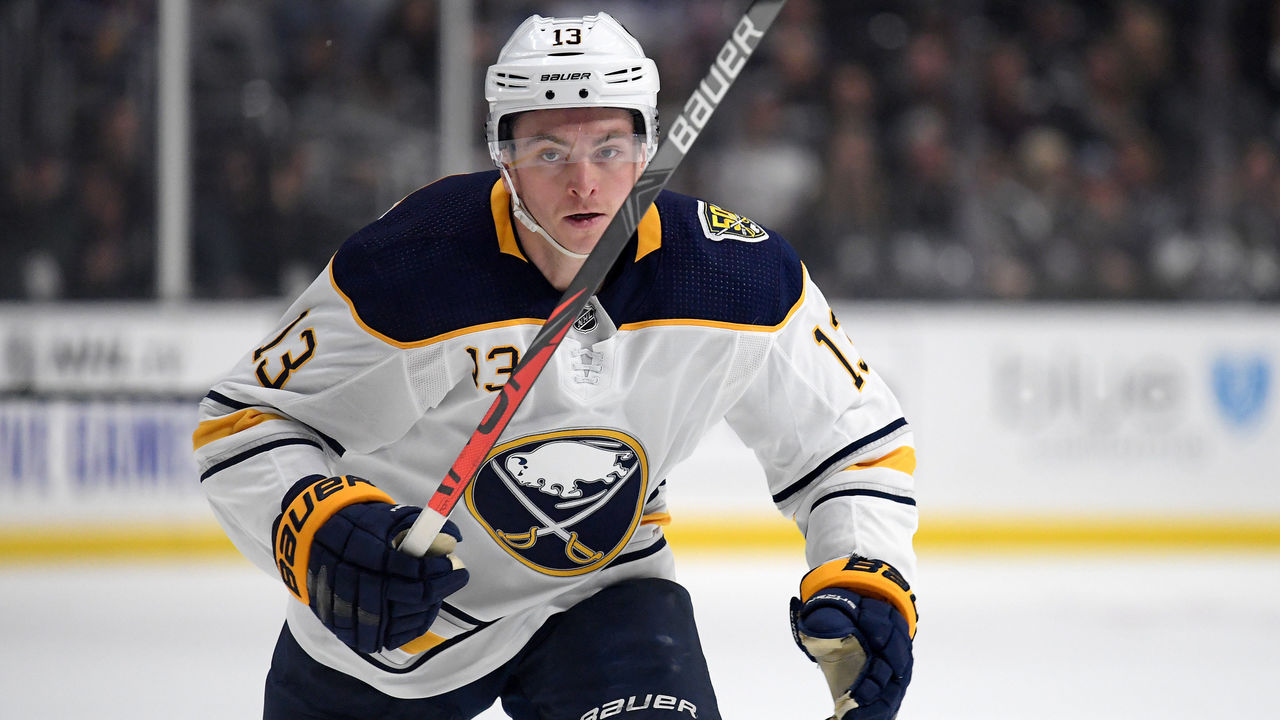 Previous rank: 3
Nobody expected Jimmy Vesey to set the league ablaze in Buffalo, but the Sabres' newcomer is yet to score a goal this season and has just two assists over 14 games.
22. Winnipeg Jets (10-7-1)
Previous rank: 21
Jets captain Blake Wheeler has mustered only 10 points in 18 games for a 45-point pace over 82 contests. That would represent about half his production from each of the last two seasons after back-to-back 91-point campaigns. Regression might be setting in for the 33-year-old.
23. San Jose Sharks (7-10-1)
Previous rank: 23
Though the Sharks have won three straight games, goaltending has been their biggest concern. Martin Jones played well in Saturday's win, but he's been inconsistent overall, posting an .888 save percentage on the year and allowing four or more goals in seven of his 13 starts this season.
24. Ottawa Senators (6-9-1)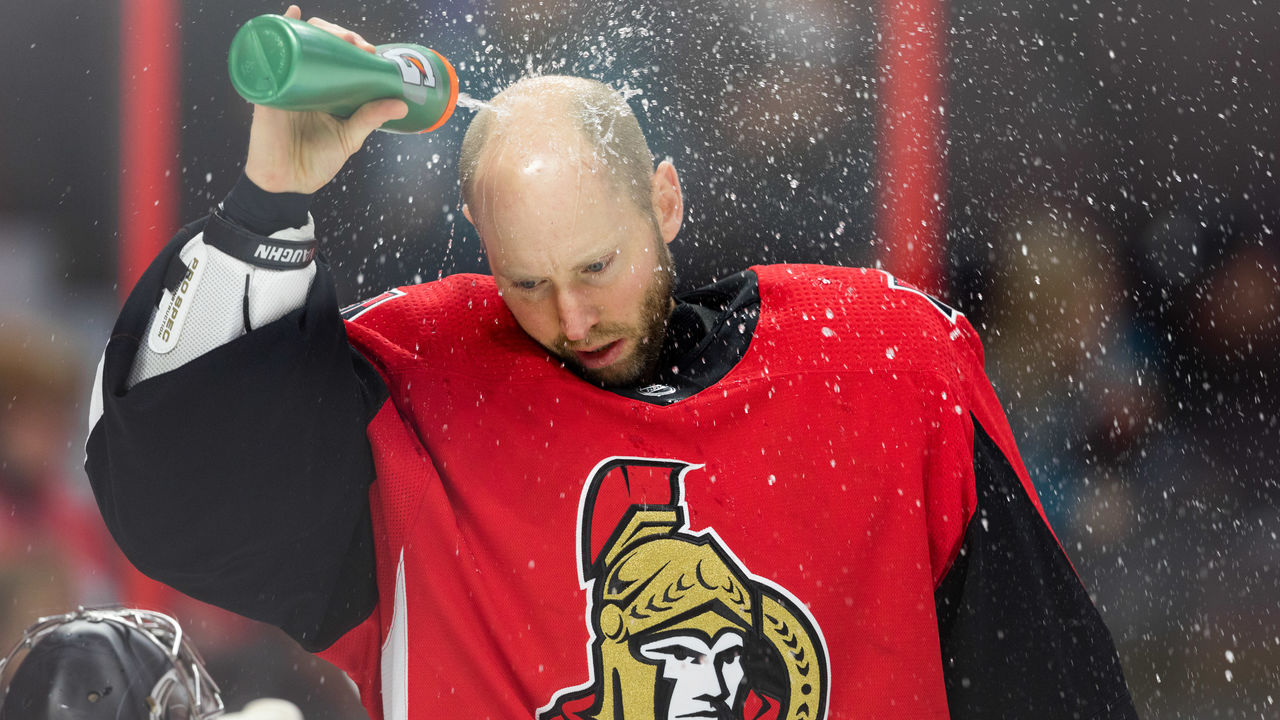 Previous rank: 30
Expectations were quite low for the rebuilding Senators entering this season, so there haven't been many true disappointments in Ottawa. But Craig Anderson has all but lost the No. 1 goaltending job to Anders Nilsson after authoring a subpar .897 save percentage and only two wins in eight starts.
25. New York Rangers (7-6-2)
Previous rank: 26
The Rangers have allowed the second-most shots on goal per game in the NHL and rank top 10 in most goals allowed per contest. The serviceable play of goalies Henrik Lundqvist and Aleksandar Georgiev has masked the team's defensive woes.
26. Columbus Blue Jackets (6-8-3)
Previous rank: 22
Defense was supposed to be the Blue Jackets' focus this season with Seth Jones, Zach Werenski, and Co. holding down the fort after the offseason exodus of star forwards and a franchise goalie. Yet Columbus is outside the top 10 in shots allowed and ranks bottom 10 in goals against.
27. Minnesota Wild (6-10-1)
Previous rank: 27
Devan Dubnyk was looking to bounce back after posting a .913 save percentage in 2018-19 - a career-worst over a full season. But the Wild's veteran netminder has authored a paltry .887 mark across 11 appearances in 2019-20, and backup Alex Stalock has outperformed him while playing only two fewer games.
28. Chicago Blackhawks (6-7-4)
Previous rank: 28
Veteran defenseman Brent Seabrook has looked a shadow of his former self early this season. He's posted a lone goal and no assists in 15 contests with the Blackhawks, serving as a healthy scratch for only the second and third times in his 15-year career.
29. New Jersey Devils (5-7-4)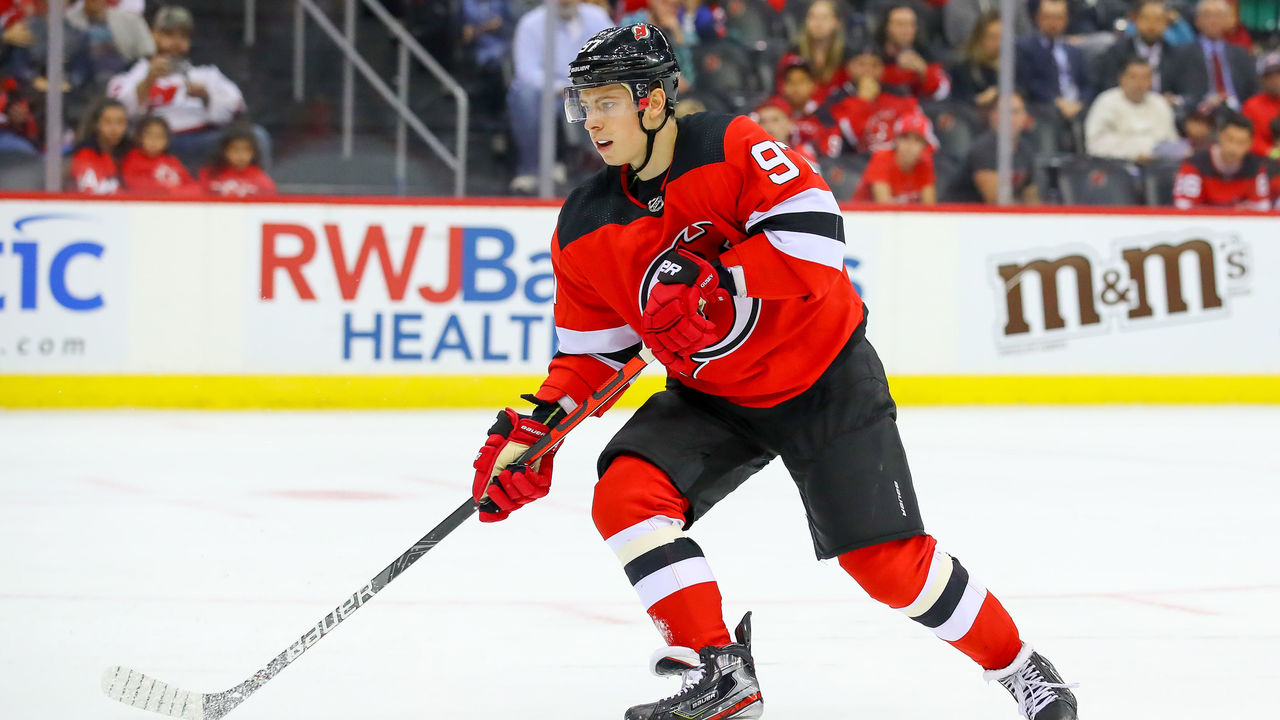 Previous rank: 29
Expectations were high for Nikita Gusev, the 2018-19 KHL MVP whom the Devils landed in a trade with the Golden Knights. The Russian sniper hasn't exactly exploded out of the gate, though, scoring four goals in 13 games with only one marker in his last six contests.
30. Los Angeles Kings (5-11-1)
Previous rank: 25
Even head coach Todd McLellan agrees the Kings' veterans deserve plenty of blame. Jonathan Quick, Jeff Carter, Tyler Toffoli, and Ilya Kovalchuk are among the experienced Los Angeles players who have underachieved to this point.
31. Detroit Red Wings (6-12-1)
Previous rank: 31
Andreas Athanasiou was looking to build on the career-high 30 goals he netted across 76 contests last season. Instead, he's taken a significant step backward in the scoring department, burying only two markers over 17 games with the Red Wings.
Comments
✕
NHL Power Rankings: Each team's biggest disappointment
  Got something to say? Leave a comment below!