We're over a week into the 2018-19 NHL season and Toronto Maple Leafs restricted free-agent forward William Nylander remains back home in Sweden, without a contract.
Both sides want a long-term deal to get done, but they can't seem to agree on terms. Nylander's camp is looking to get its worth - a figure that likely accounts for the continued growth of the former eighth overall pick. The Leafs, meanwhile, are apparently insisting all their top players take less money to keep the core together under the salary cap.
It appears the two sides remain far apart on a deal they had all summer to negotiate, leaving the door open for a rival team to sign Nylander to an offer sheet.
Now, offer sheets in the NHL are rarely tabled. The last one was in 2013 when the Colorado Avalanche matched a two-year, $10-million sheet Ryan O'Reilly signed with the Calgary Flames. In total, there have been eight signed since 1998 - the Anaheim Ducks letting Dustin Penner ink a deal with the Edmonton Oilers is the only one that wasn't matched.
It's pretty clear there's an unwritten code among the league's general managers that offer sheets are off the table - even though they're completely legal - and that poaching another team's RFA results in a tarnished reputation. However, players are rarely unsigned in mid-October, and Toronto appears extra vulnerable to an offer sheet given the massive paydays Auston Matthews and Mitch Marner will get next summer.
If an offer were to be tabled, it would need to be by teams in the absolute perfect position to do so: the Avalanche and Carolina Hurricanes.
For offer sheet compensation, refer to CapFriendly. But, as per the NHL's collective bargaining agreement, the average annual value is calculated by dividing the total amount by the lesser of the number of years or five.
The case for Colorado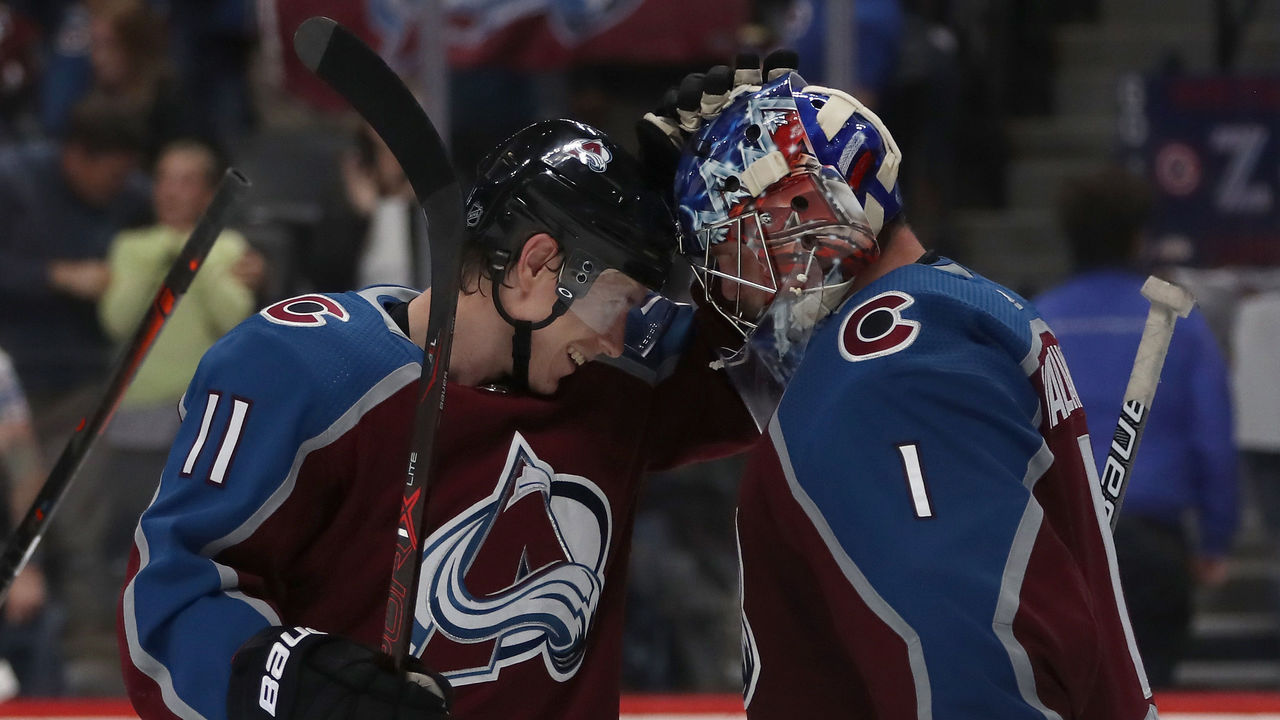 Offer: 6 years, $8-million average annual value ($48M total)
Compensation: Two first-round picks, one second-round pick, one third-round pick
The Avalanche are coming off a surprising playoff berth, one season after they had the worst campaign in the salary-cap era. There's a lot to like about Colorado, but the team's heavily reliant on its top line of Nathan MacKinnon, Mikko Rantanen, and Gabriel Landeskog. Adding Nylander would provide some much-needed secondary scoring, whether at center or right wing.
It makes sense on and off the ice - the Avs are as well-equipped as any team to offer sheet Nylander. Even if they were to give up two first-rounders, a second, and a third, they still have the Senators' 2019 first- and third-round picks, acquired in last year's Matt Duchene deal.
Thanks to MacKinnon's and Landeskog's team-friendly contracts, Colorado has the financial resources to make this happen, too. The Avs have $12.7 million in cap space this season and project to have $33.5 million in 2019-20. Rantanen, Nikita Zadorov, Alexander Kerfoot, and Semyon Varlamov are the only core players in need of new contracts next year.
Nylander and Rantanen could combine to take up almost half that $33.5 million, but Zadorov and Kerfoot won't command a whole lot, and re-signing Varlamov isn't a necessity with Philipp Grubauer in the fold.
Make no mistake: If Colorado general manager Joe Sakic wants to make this happen, he can.
The case for Carolina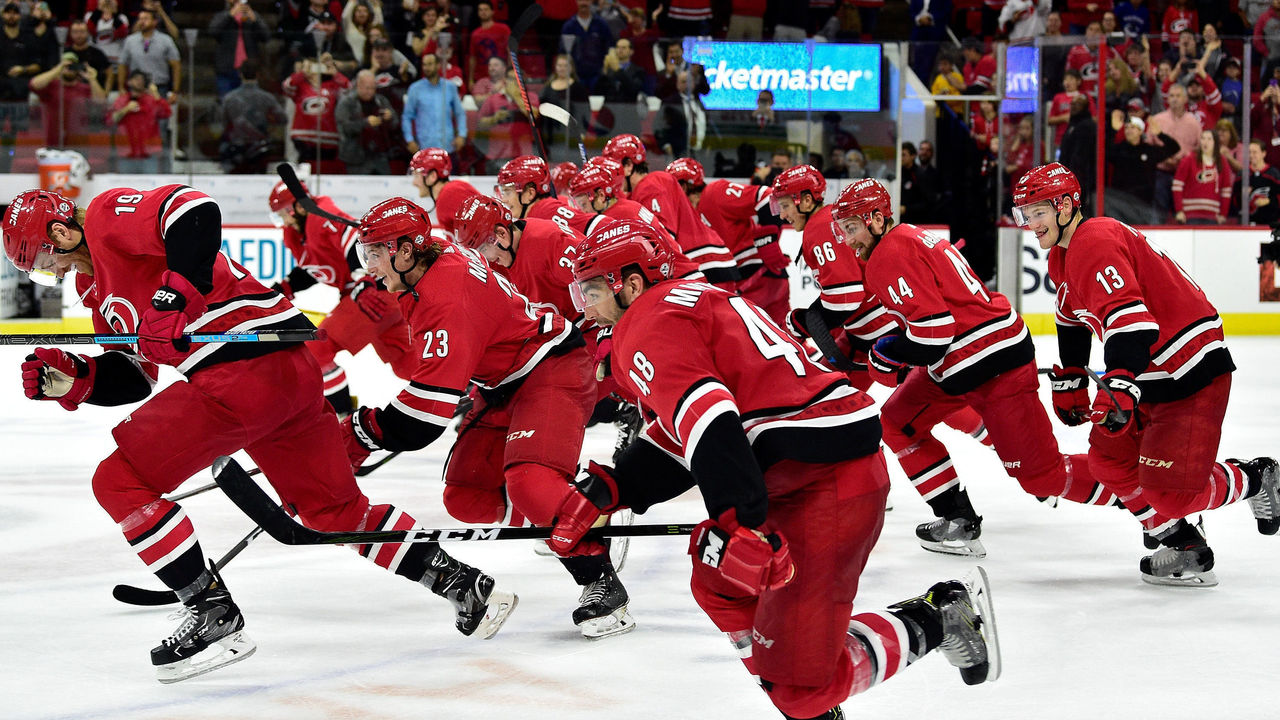 Offer: 5 years, $8-million AAV ($40M total)
Compensation: One first-round pick, one second-round pick, one third-round pick
The Hurricanes own the NHL's longest active playoff drought, and though the 2018-19 season is in its infancy, they're looking to snap that streak, with a 3-0-1 record out of the gate. Adding Nylander would give them an extra push offensively, and fill a need at the same time, as the club could desperately use another center. Plus, GM Don Waddell has already reportedly expressed interest in Nylander, making this scenario perhaps more plausible than Colorado landing the young Swede.
While Carolina doesn't own an additional first-round pick like Colorado, the Hurricanes have the necessary draft choices to make this offer sheet happen. Plus, their farm system is quite deep and added a potential franchise player in Andrei Svechnikov at No. 2 in June. In short: Carolina needs an impact player in the early stages of his career a lot more than it needs those three picks.
There's more: Carolina has the most cap space in the NHL, and while Sebastian Aho and Teuvo Teravainen are RFAs next year, the organization would have no issues getting all three players under contract - with room to spare.
How would Toronto counter?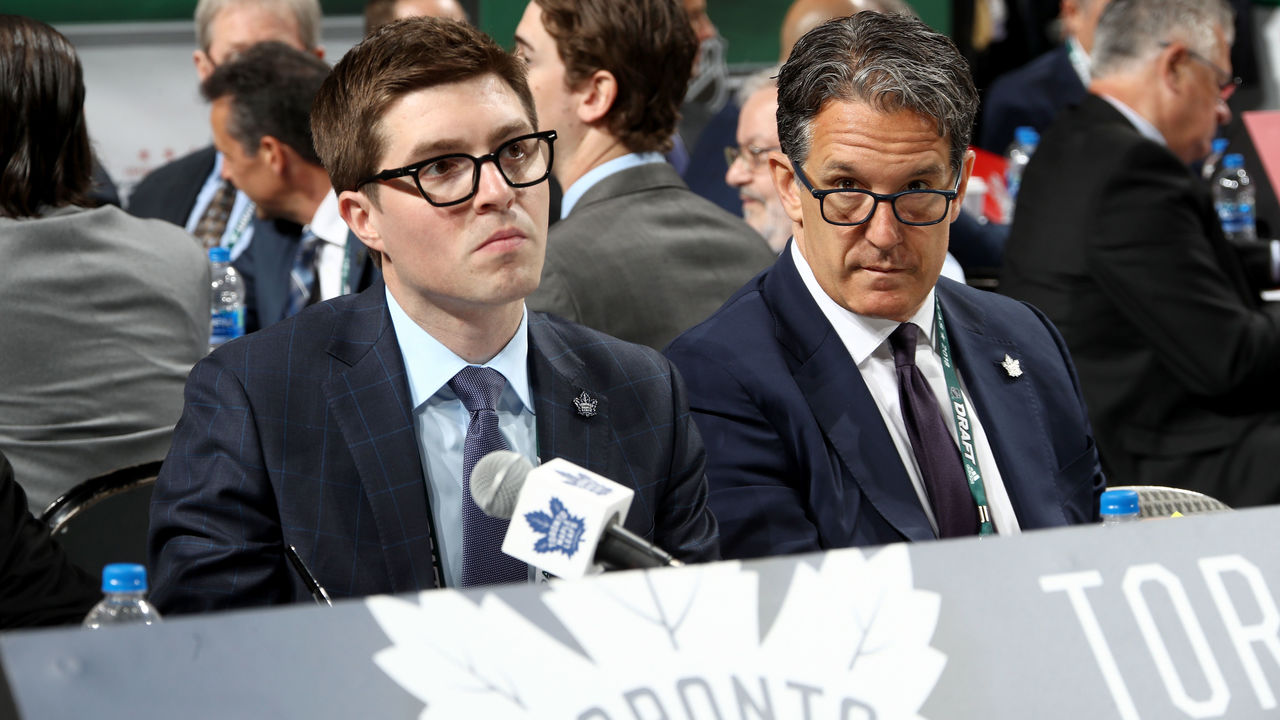 The Maple Leafs wouldn't be pleased about an offer sheet, that's for sure. With the team off to a hot start, Kasperi Kapanen flourishing on Matthews' wing, and Nylander losing more than $30,000 a day during his holdout, Toronto's got leverage in this stalemate. An offer sheet would take it all away.
If Colorado or Carolina signed Nylander to an offer sheet, Toronto would have seven days to match it or accept compensation in exchange for the 22-year-old.
The Maple Leafs seemingly can't afford to pay Nylander $8 million long term given that John Tavares already makes $11 million, Marner is bound to make somewhere north of $8 million, and Matthews could wind up exceeding Connor McDavid's league-high $12.5-million cap hit.
General manager Kyle Dubas would be left with three choices: Match the offer sheet and keep Nylander, match and trade Nylander next year, or decline to match and accept compensation.
If Colorado offered the proposed six-year deal, Dubas may be inclined not to match it. Essentially, it comes down to what he believes has more trade value on the open market: Nylander, or two firsts, a second, and a third-round pick. Given Toronto's status as Stanley Cup contender, Dubas would almost surely turn those hypothetical draft picks into immediate help for his team, likely on the blue line - clearly Toronto's most glaring weakness.
With Carolina's five-year offer sheet, Dubas would almost certainly match it, declining to take the package of a first, a second, and a third-round pick. This could still work in Carolina's favor, though.
After matching the offer sheet, Dubas would begin surveying the league for an eventual trade partner for Nylander - even though he couldn't deal him for one year, per the CBA. Waddell's relationship with Toronto's front office could be in tatters, but Dubas wouldn't pass up the best possible trade offer because of some bad blood over unwritten rules. Carolina may be able to provide the best offer for Nylander given its depth of quality, young defensemen.
Given that the cap-strapped Leafs would be unable to exact revenge and offer sheet a Hurricanes or Avalanche player in the near future, all Waddell or Sakic would be left with is some hurt feelings. To acquire a game-breaking talent like Nylander, it seems worth the risk.
(Cap info courtesy: CapFriendly)