Top 30 Over 30: The NFL's best elder statesmen
Over the last year, we've seen Tom Brady capture his seventh Super Bowl at 43, LeBron James take home his fourth title in his 17th season, and Phil Mickelson become the oldest golfer to win a major at the age of 50. While sports have largely been a young man's game, ageless wonders are becoming more common. The same holds true for the NFL.
Below is a list of the NFL's top 30 players over 30. (Players must have played at least one season in their 30s to qualify.)
30. Brandon Graham (33 years old)
Graham was finally voted to his first Pro Bowl last season, and his well-deserved honor sneaks him on our rankings. The longtime Philadelphia Eagles lineman is a defensive coordinator's dream. Graham can rush the passer, highlighted by his eight sacks in 2020, but it's against the run where he really shines. The 33-year-old posted the second-highest Run Stop Win Rate out of all edge defenders last year, per ESPN.
29. Duane Brown (35 years old)
Brown, who will be 36 by the time the 2021 season kicks off, is ancient by offensive line standards. However, not only has he been able to fend off Father Time, he's also done a solid job at fending off premier pass-rushers for the Seattle Seahawks. The fifth-highest graded tackle by PFF last season, Brown is reportedly looking for a new deal and certainly deserves every dollar based on his performance in 2020.
28. Demario Davis (32 years old)
No Pro Bowls, no problem for Davis. The New Orleans Saints linebacker has been snubbed of the honor his entire career despite some incredible performances through the years. Davis, ranked the fifth-best linebacker by PFF, is coming off his fourth consecutive season with at least 110 tackles. Tackles aren't everything, though it's assuring to see the 32-year-old can still fly all over the field.
27. Jason Kelce (33 years old)
The Eagles' offensive line got shuffled like a deck of cards in 2020 but Kelce was a constant fixture - the 33-year-old center started all 16 games for the sixth season in a row. He recently announced a return for 2021, giving him another chance to add to an impressive list of accolades that features four Pro Bowls, three first-team All-Pro selections, and one Super Bowl ring.
26. Cameron Jordan (31 years old)
Jordan just barely makes the cut after a significant drop-off last season. The longtime Saints defensive lineman tallied his lowest sack total since 2016 (7.5) while his 16 quarterback hits were also his fewest in seven years. New Orleans will have its fingers crossed that Jordan's play was just a one-off and not the result of a losing battle with Father Time.
25. Antonio Brown (32 years old)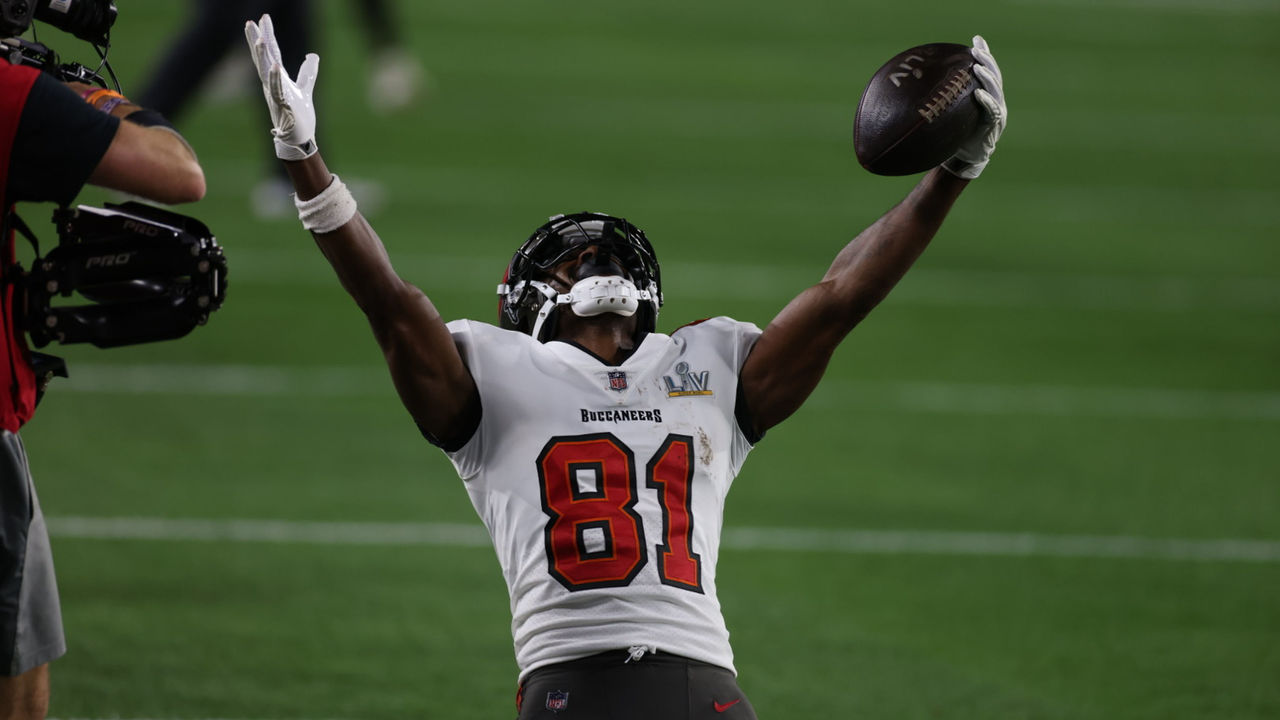 Brown seems to have settled into a comfortable spot after a rollercoaster journey led him to Tampa Bay. The seven-time Pro Bowler is the third receiver on the Buccaneers' depth chart, likely meaning his usual monster games are in the past. It's easy to buy that Brown could still be a top wideout, but his current role positions him at No. 25.
24. Richard Sherman (33 years old)
The outspoken free-agent cornerback said he's waiting for the right opportunity to sign with a contender, and he's earned that right. Sherman has impressively maintained longevity at a position that isn't kind to elders. The 33-year-old took a step back last season after allowing a 72.4 completion percentage, but his intangibles make him worth taking a flier on for a team running a Cover 3 defense.
23. Rodney Hudson (31 years old)
Hudson has established himself as a top center, which made the Las Vegas Raiders' decision to ship him to Arizona a little puzzling. At best, the Cardinals are receiving a perennial Pro Bowler to protect Kyler Murray, and at worst, they are getting a reliable veteran who has missed only one game over his last five seasons.
22. Von Miller (32 years old)
One of the best pass-rushers of the last decade, Miller is looking to carry that form into his 30s. The only problem is there isn't a whole lot to go off of after he missed last season with an ankle injury. He did see a drop in sacks when he turned 30 in 2019, although his ability to generate pressure remained consistent. Now playing in front of a renovated Broncos secondary, there's a good chance Miller reminds the world why he's totaled 106 career sacks and eight Pro Bowls over the course of nine seasons.
21. Kirk Cousins (32 years old)
The Minnesota Vikings quarterback has been better than serviceable over the last two seasons - he's been stellar. The veteran signal-caller has averaged the seventh most EPA (expected points added) per play since 2019, according to Ben Baldwin's database. This ranks ahead of Tom Brady, Matthew Stafford, Russell Wilson, Josh Allen, and Derek Carr, among others.
| Rank | Name | EPA/Play since 2019 |
| --- | --- | --- |
| t7 | Kirk Cousins | 0.213 |
| t7 | Deshaun Watson | 0.213 |
| 9 | Jimmy Garoppolo | 0.201 |
| 10 | Derek Carr | 0.196 |
| 11 | Tom Brady | 0.194 |
| 12 | Matthew Stafford | 0.190 |
| 13 | Philip Rivers | 0.183 |
| 14 | Josh Allen | 0.182 |
| 15 | Russell Wilson | 0.181 |
Still not a believer in the 32-year-old's talent? Cousins had a slight edge in on-target percentage (81.3%) over league MVP Aaron Rodgers (81.2%) while averaging a similar amount of intended air yards per attempt (8.0 to 7.9).
20. Stephon Gilmore (30 years old)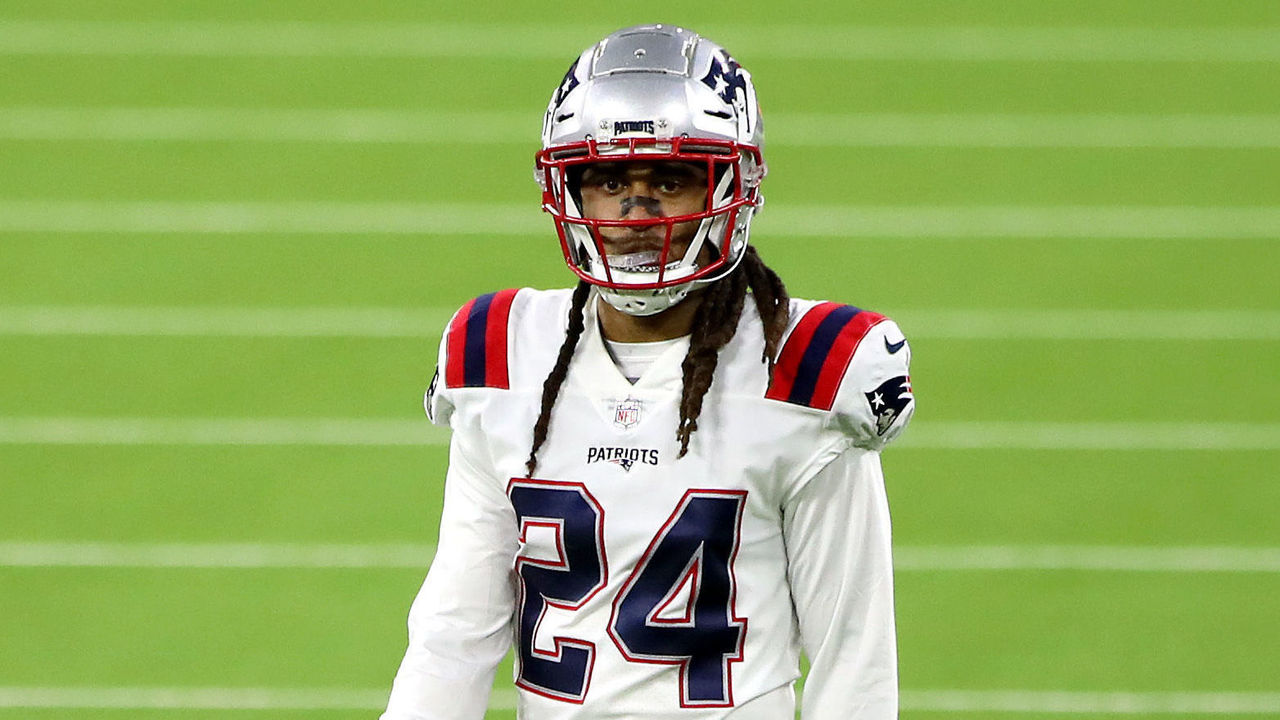 It's hard to follow up a Defensive Player of the Year campaign, but Gilmore's 2020 season did provoke some questions about whether his best days are behind him. His completion percentage when targeted crept up marginally from 50.5% to 57.1%, and quarterbacks had a 75.7 passer rating when throwing in his direction last season, a big jump from the 44.1 rating he held in 2019.
Additionally, Gilmore ranked 61st out of all CBs by PFF in 2020, a far cry from the fifth-place finish he earned two seasons ago. Giving the soon-to-be 31-year-old cornerback a long-term contract could backfire for the New England Patriots.
19. Rob Gronkowski (32 years old)
Gronkowski is far from the world-beater he was during his tenure with the Patriots, but he still excels in his role as Tom Brady's security blanket. The Buccaneers star tight end got off to a slow start with his new team but caught steam as the season progressed, recording over 50 receiving yards in seven games (including the postseason) after Week 4. While he may not put up monster numbers due to Tampa Bay's loaded receiving group, there's no doubt Gronkowski is still a big-time player.
Most 50-yard games by TE (2020 Week 5 - end of postseason):
| Name | Games |
| --- | --- |
| Travis Kelce | 13 |
| Rob Gronkowski | 7 |
| Darren Waller | 7 |
| Mark Andrews | 6 |
| Logan Thomas | 6 |
18. Jason Pierre-Paul (32 years old)
It's time to give Pierre-Paul the credit he deserves. The Buccaneers pass-rusher has been flying under the radar for quite some time. The New York Giants dumped Pierre-Paul to Tampa Bay for a third-round pick in 2018 and he's been red-hot since then, turning in three consecutive seasons with at least eight sacks. An instrumental part of the 2020 Super Bowl campaign, the 32-year-old earned his first Pro Bowl selection since 2012 last season after leading the club with 9.5 sacks.
17. J.J. Watt (32 years old)
The Cardinals signed Watt to a lucrative contract this offseason in hopes he can find the form that made him a three-time Defensive Player of the Year. It's been a bit of a rough stretch for the veteran pass-rusher. He's played a full season just twice over his last five years and his 16-sack showing in 2018 is his only double-digit season during that span. Hopefully a move to the desert is just what Watt needs to revive his career.
16. Chandler Jones (31 years old)
Jones has made a mockery of offensive linemen throughout his career as he's been one of the NFL's most destructive pass-rushers. Aaron Donald (76.5) is the only player to register more sacks than Jones' 73.5 since 2015, though Donald has played 10 more games than him.
15. Harrison Smith (32 years old)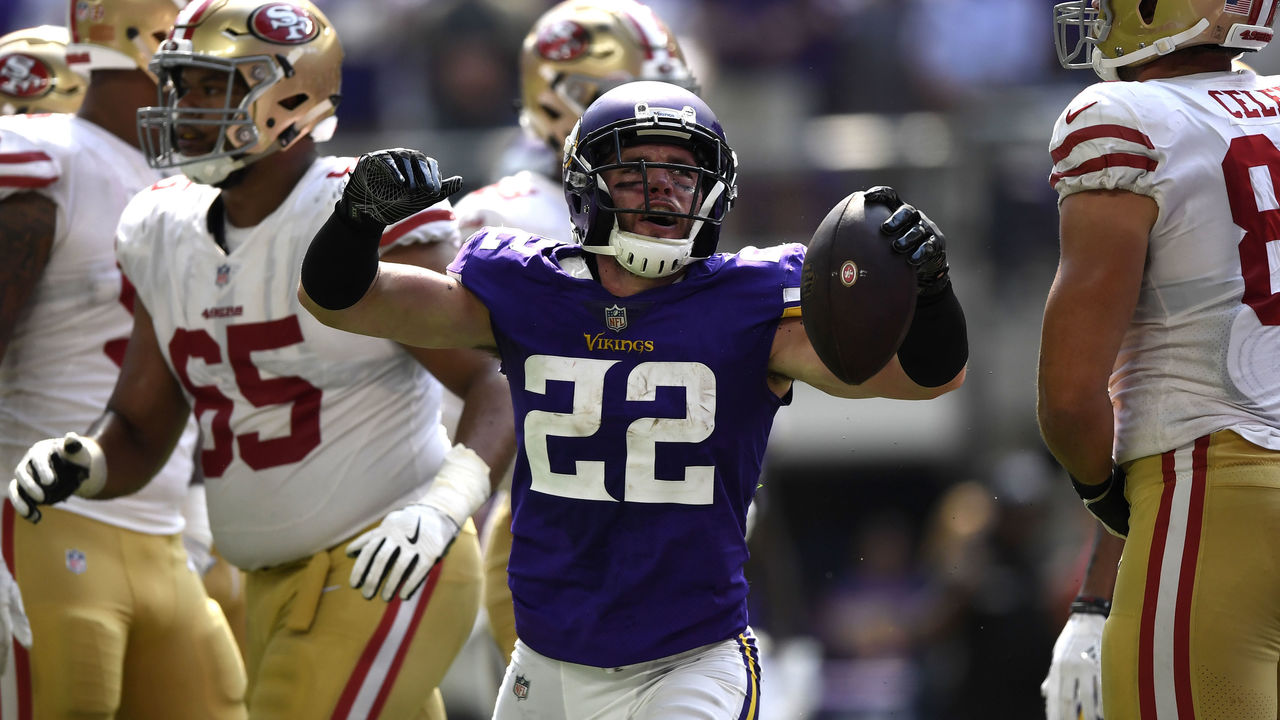 Smith has been an irreplaceable asset for the Vikings since he was selected in the first round of the 2012 draft and has remained the focal point of Minnesota's secondary over the years. Ranked the second-best safety by PFF, only two defensive backs have recorded more interceptions than Smith (28) since 2012.
14. Lavonte David (31 years old)
While Devin White received his fair share of love this postseason, his linebacking partner has been the glue of the Buccaneers' defense for quite some time now. Most impressively, David has not lost a step in coverage despite his age, allowing just 4.5 yards per target last season.
13. Zack Martin (30 years old)
Martin's incredible run of six straight Pro Bowl selections surprisingly came to an end in 2020. It came as a surprise as the Cowboys offensive lineman received the second-highest grade out of all guards by PFF last year. He has also been ranked in the top five by PFF in all of his seven professional seasons.
12. Andrew Whitworth (39 years old)
A true ironman, Whitworth will be 40 by the time the 2021 campaign concludes. Despite being a senior citizen in a young man's game, the longtime offensive tackle shows no signs of slowing down. He was limited to nine games last season but blew just 0.7% of his blocks, good for fifth-fewest out of all offensive linemen (min. 500 snaps), according to Sports Info Solutions.
11. Matt Ryan (36 years old)
Perhaps Ryan deserves the nickname "Matty Reliable," in part because he's shown he can still sling it despite being 36. He can be counted on to throw roughly 4,500 yards with 25-plus touchdowns in a season. However, there are minor warning signs present. His completion percentage has fallen for the third straight campaign and he's been sacked 131 times since 2018, third-most in the league. If the Falcons intend to extend Ryan's consistency, keeping him upright is crucial.
10. Cameron Heyward (32 years old)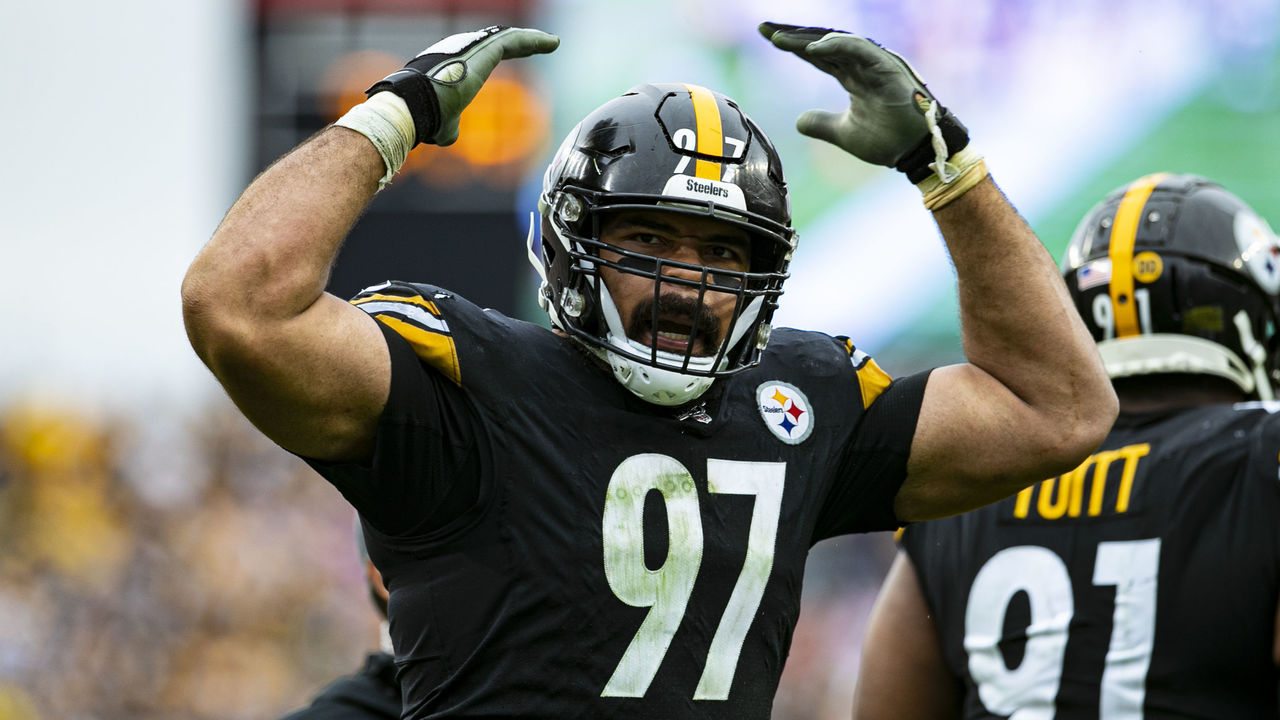 Heyward is perhaps the most underrated contributor to come from what was a loaded 2011 draft class. The veteran defensive lineman has been the heart and soul of the Steelers' pass rush, earning Pro Bowl honors in each of his last four seasons. Heyward has also recorded 33 sacks, 82 quarterback hits, and 44 tackles for a loss since 2017. A technician of the game, he's blossomed into one of the league's best interior defensive linemen.
9. Ryan Tannehill (32 years old)
Tannehill is aging like fine wine in Tennessee after his career got off to a rocky start in Miami. The Titans quarterback has quietly been one of the NFL's top passers since joining the team; Tannehill has a higher passer rating and completion percentage than Patrick Mahomes over his last 26 games. It's time for everyone to accept that Tannehill has become one of the NFL's best signal-callers.
QB leaders in EPA per play for 2020 season (including playoffs):
| Name | EPA/Play |
| --- | --- |
| Aaron Rodgers | 0.361 |
| Ryan Tannehill | 0.327 |
| Patrick Mahomes | 0.296 |
| Tom Brady | 0.280 |
| Josh Allen | 0.256 |
8. Julio Jones (32 years old)
There's a lot to be concerned about as Jones enters his age-32 season with the Titans. Injuries cost him a large chunk of the 2020 campaign but he still looked like the same receiver who terrorized defenses when he was healthy. His 771 yards over nine contests translates to roughly 1,370 receiving yards over a 16-game season. Quarterbacks also had a 126.5 passer rating when targeting him last year, per PFR.
7. Travis Kelce (31 years old)
Kelce set new personal bests in receiving yards (1,416) and touchdowns last season. Additionally, he's been lapping the field since 2016, as his 6,144 receiving yards rank first among all tight ends over that span. With Patrick Mahomes as his quarterback, the Chiefs pass-catcher could go down as the undisputed best tight end of all time.
Most receiving yards by TE since 2016:
| Name | Receiving Yards | Yards/G |
| --- | --- | --- |
| Travis Kelce | 6144 | 78.8 |
| Zach Ertz | 4054 | 57.9 |
| George Kittle | 3579 | 67.5 |
6. Bobby Wagner (30 years old)
It's hard to find holes in Wagner's game, even as he ages. The Seahawks linebacker can come downhill or drop into coverage with ease. The soon-to-be 31-year-old has graded as a top-five linebacker in four of the last five campaigns, per PFF.
5. Matthew Stafford (33 years old)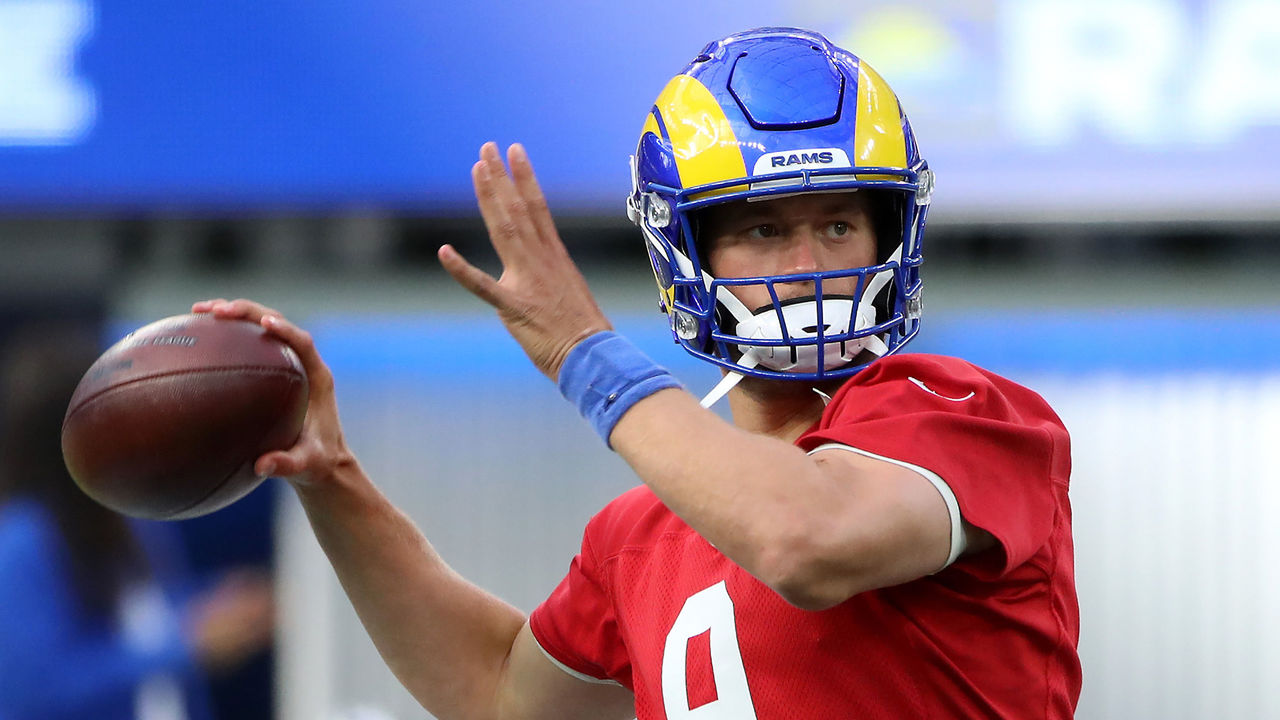 Stafford has been battered and bruised during his 12-year stay with the Detroit Lions, but a move to Los Angeles could be just what his career needs. At 33, the former No. 1 pick could soar to new heights in an offense designed by Sean McVay.
4. Russell Wilson (32 years old)
Beginning his career as a game manager for the "Legion of Boom" Seahawks, Wilson has developed into one of the NFL's premier passers. While his perfectly launched moon balls are lauded, Wilson's improvement in accuracy deserves some praise, too. The Seahawks quarterback set new career highs in catchable targets (78.7%) and on-target passes (73.8%) in 2020, per Sports Info Solutions.
3. Trent Williams (32 years old)
The top non-quarterback on our rankings, the 49ers' Williams is arguably the best tackle in the NFL. He allowed just four sacks in 2020 and was the highest-graded tackle by Pro Football Focus, marking the third time he was ranked top of his position. His only challenge now is to continue his incredible run of consistency after becoming the highest-paid offensive lineman in NFL history following a six-year pact worth just over $138 million.
2. Aaron Rodgers (37 years old)
After posting stellar but not remarkable numbers over the last three seasons, Rodgers found the fountain of youth in 2020. The 37-year-old won MVP honors after clean sweeping all the major passing statistics last season.
| Aaron Rodgers in 2020 | | |
| --- | --- | --- |
| Completion % | 70.7% | 1st |
| TDs | 48 | 1st |
| INT % | 1.0% | t1st |
| Passer Rating | 121.5 | 1st |
| QBR | 84.4 | 1st |
| EPA/Play | 0.361 | 1st |
Rodgers showed he's got a lot left in the tank. However, he's in the middle of a dispute with the Packers, making it unclear if Green Bay will get to enjoy the twilight of his career.
1. Tom Brady (43 years old)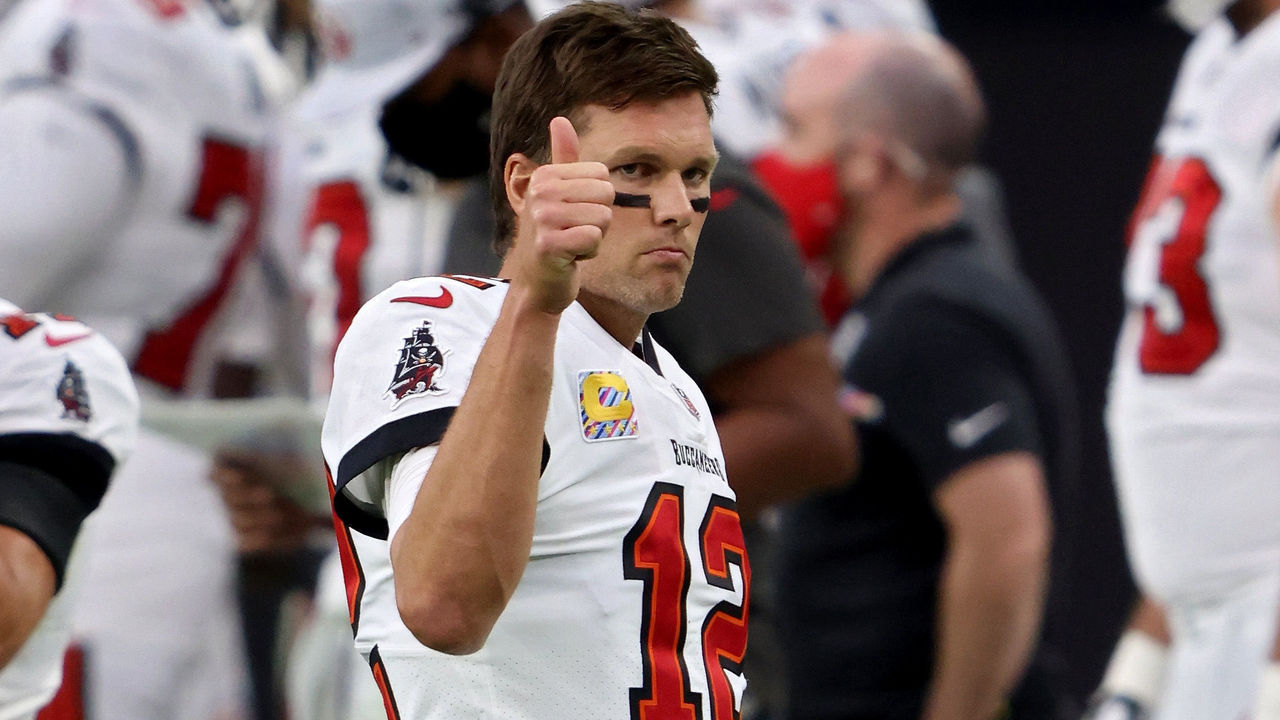 Was there any surprise Brady would come in at the top spot? The quarterback reaffirmed his greatness by bringing a Lombardi Trophy to Tampa Bay in his first season with the team. At 43, Brady believes he can continue playing at a high level and there's little reason to doubt him.
He went from the dink-and-dunk system in New England to Bruce Arians' aerial attack and still managed to post his highest passer rating (102.2) since 2017 despite averaging a whopping 9.1 intended air yards per pass.
Comments
✕
Top 30 Over 30: The NFL's best elder statesmen
  Got something to say? Leave a comment below!