Thirty-two teams are getting ready to open their wallets, yet some free agents are destined to disappoint upon migrating to new stomping grounds.
In particular, buyers should beware of these 10 players:
Will Fuller, WR
Signing Fuller will be one of the riskier decisions a franchise will make this offseason. Fuller missed significant time in each of the first four years of his career due to a myriad of injuries. In 2020, he managed to avoid the trainer's table and, in turn, set career highs across all receiving categories.
Then came a suspension for using a performance-enhancing drug, which robbed him of the season's final five weeks. Any prospective teams must have supreme confidence that Fuller's 2020 breakout - and clean bill of health - wasn't related to the banned substance.
Richard Sherman, CB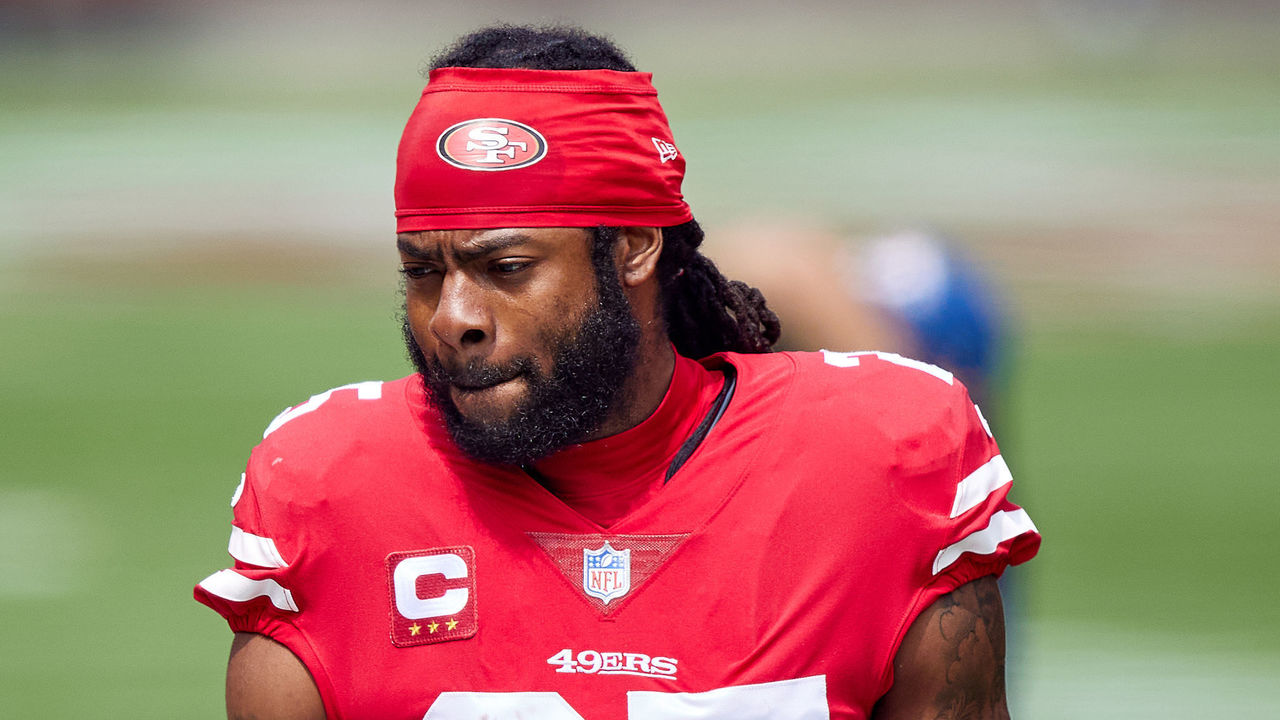 Sherman didn't miss a single game during the first six years of his career, but he's had injury troubles of late.
He suffered a torn Achilles in 2017 and underwent surgery on both Achilles before the following season. The veteran corner rebounded and put together one of the best years of his career in 2019, but he missed 11 games in 2020 due to lingering calf problems.
The three-time All-Pro remains a solid cover corner when healthy. However, he never had great speed to begin with, and there's reason to believe his leg issues may slow him down even more. Plus, Sherman will turn 33 prior to next season.
Cam Newton, QB
Newton is adamant he's still a top-32 option in a league fraught with quarterback-needy teams. However, there are several worrying trends surrounding the soon-to-be 32-year-old passer. Newton has had to overcome major shoulder and foot injuries in recent years, and though he was relatively healthy in 2020, he was benched on several occasions due to poor play. He averaged just 177 passing yards per game and threw more interceptions (10) than touchdowns (eight).
Newton's deep ball has also declined. Once among the league leaders in deep throws during his 2015 MVP season, he only attempted 29 passes of 20 yards or more in 2020. Of the starting quarterbacks, only Jared Goff and Drew Brees attempted fewer deep balls. Newton played in a Patriots system that's notoriously difficult to master, and he was surrounded by mediocre skill-position players, but he's much more of a run-oriented quarterback than a drop-back passer at this stage of his career. Also, there aren't too many offenses built around Newton's brand of short-yardage power running.
Jadeveon Clowney, EDGE
Once viewed as one of football's more promising defenders, Clowney's seen his value tank over the last two years. The former first overall pick is still just 28, but teams would incur a great deal of risk by giving him guaranteed money in free agency. His recent level of play hasn't come close to matching his billing as a physical specimen. The numbers speak for themselves.
| Year | Sacks | Pressures | Pass-rush Productivity |
| --- | --- | --- | --- |
| 2017 | 9.5 | 64 | 7.4 |
| 2018 | 9 | 63 | 6.2 |
| 2019 | 3 | 58 | 6.5 |
| 2020 | 0 | 28 | 5.5 |
Injuries have played a role, but that's part of the issue. It's fair to wonder whether Clowney's body is slowly breaking down, as he battled hip and core ailments in 2019, and he missed eight games this past year after undergoing knee surgery. We can't forget that the defender was on the open market until Sept. 8 last season, and his injury history should have teams even wearier this offseason. Too many variables point to a decline.
JuJu Smith-Schuster, WR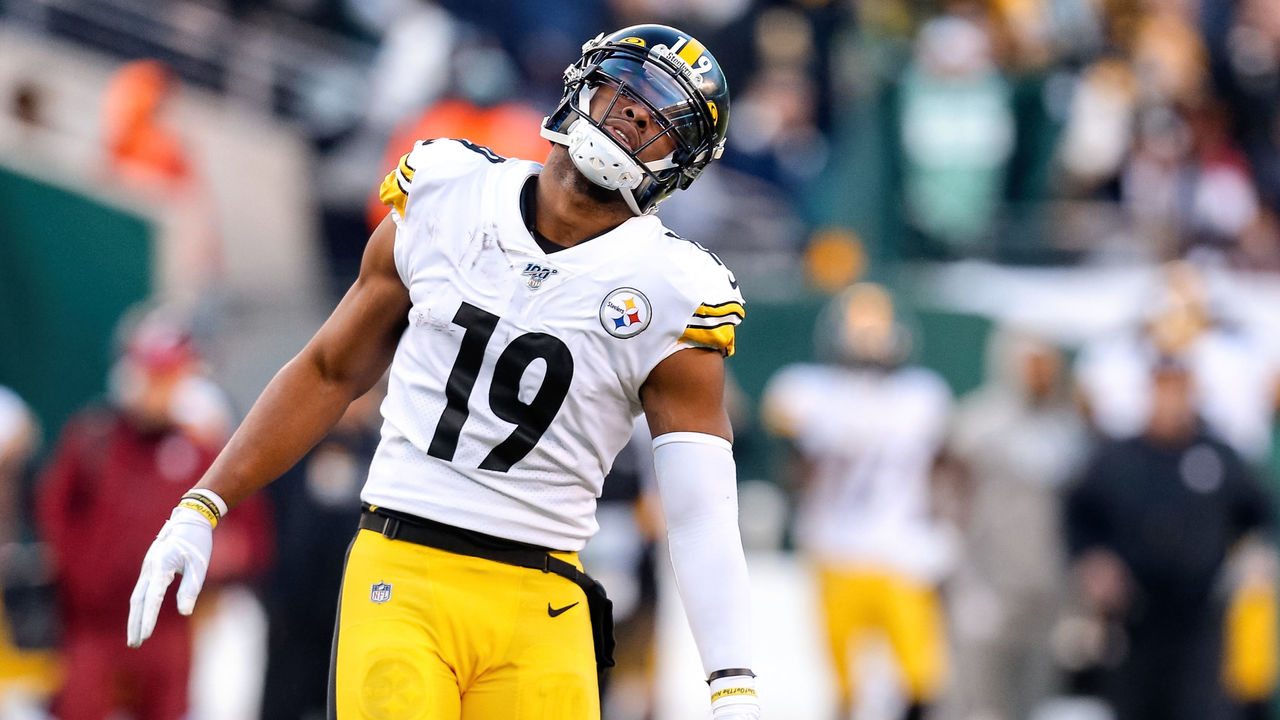 Before Steelers fans come for our heads, Smith-Schuster's inclusion on this list has more to do with the type of contract he's going to receive in the open market and his potential role than his abilities as a football player. However, the Steelers wideout is arguably overrated.
JuJu flashed big-time potential in his first two NFL seasons, especially as a sophomore. Then in 2019, when Antonio Brown left, the former USC standout was supposed to become the focal point of Pittsburgh's passing attack. But without Brown, Smith-Schuster struggled with career lows across the board and a disappointing average of 2.4 yards of separation per route, according to Next Gen Stats. There were injuries at quarterback, though his 2020 wasn't much better despite playing almost exclusively in the slot - Smith-Schuster averaged 8.6 yards per reception and 6.5 yards per target.
The 24-year-old is likely to be paid like a No. 1 receiver, but he isn't one. The fact that he was ineffective in the role, coupled with his fairly one-dimensional skill set, makes us extremely hesitant.
Patrick Peterson, CB
Signing Peterson this offseason would be a risky move for a number of reasons. While we can't deny he's still a starting-caliber cornerback for most teams, the veteran's level of play isn't what it once was. The eight-time Pro Bowler will turn 31 in August, which is the age when even the best at his position begin (or are already well into) a sharp decline.
The stats speak volumes as well. Peterson allowed 67% of attempts to be caught when he was the primary man in coverage, and opposing quarterbacks earned a 100.8 passer rating when targeting him. Both numbers represent a career worst for Peterson across a full season. The longtime Cardinal also led all NFL defenders with 12 penalties in 2020, per PFF, allowing five touchdowns in coverage and breaking up just four passes. Given his age and diminishing athletic profile, we wouldn't rush to give Peterson a large chunk of money this spring.
Antonio Brown, WR
Brown is the living embodiment of risk. On one hand, he's one of the best wideouts of the past decade and he played an instrumental role on the Super Bowl champion Tampa Bay Buccaneers, which included a touchdown catch in the title game. On the other hand, Brown is still embroiled in a legal battle over sexual misconduct accusations, and his off-field actions - both football and non-football related - have already seen him essentially kicked off of three teams.
After serving an eight-game suspension to begin the 2020 season, Brown signed an incentive-laden contract in order to play with Tom Brady and have a shot at a Super Bowl ring. During that 11-game stint with the Bucs, he made 53 receptions and caught six touchdowns, earning him the opportunity to sign a longer, richer deal this offseason. Any team desperate for production at receiver will have to consider the numbers AB put up in such a short time frame, but those clubs will also have to weigh whether the potential headaches are worth it.
K.J. Wright, LB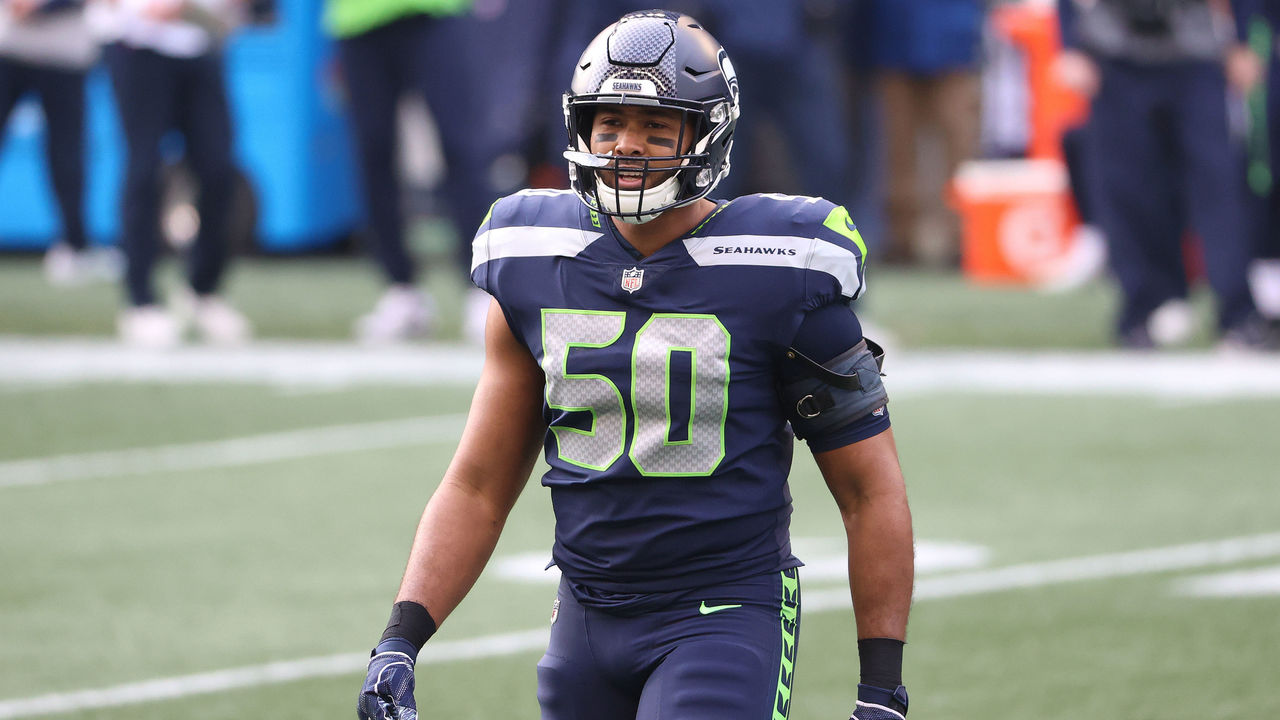 Wright intends to get paid this offseason. But if we were an NFL team in need of linebacker help, we'd look for younger, cheaper alternatives. That's not to say the former Super Bowl champion can't play - he's been one of the most consistent linebackers of the past decade - but there's still danger in giving him a long-term contract.
Linebackers historically don't age well, and Wright will turn 32 this summer. Most premier players at the position are under 30 years of age. The veteran has thrived in coverage for most of his career, but we've seen that change very quickly for many aging linebackers. Wright isn't the complete linebacker he once was, either. According to PFF, he missed 13 tackles in 2020, the most for him since 2014. While the former Pro Bowler can still impact a squad, giving him a lead role may not be in most clubs' best interest.
Russell Okung, OT
Okung has a few red flags. First, the veteran left tackle is set to turn 33 early in the upcoming campaign. We've seen offensive linemen play at a high level well into their 30s, but Okung's skill set and lack of durability are causes for concern. He's missed 19 games over the last two years, battling a handful of separate ailments along the way. Signing an aging, injury-prone tackle may not be the best move for most franchises.
Okung hasn't dominated when healthy, either. While he's been effective, the two-time Pro Bowler ranked 52nd in PFF's pass-blocking efficiency rating this past season after placing 13th in 2019 and 28th in 2018. Okung's never been an elite run-blocker, so if his pass protection begins declining - which it appears to be - then he may not have much time remaining as a starting-caliber left tackle.
Melvin Ingram, DE
Any team in the market for a pass-rusher should be cautious of throwing the bag at Ingram. Though he's enjoyed a stellar nine-year career that's earned him three Pro Bowl nods with the Chargers franchise, Ingram isn't hitting the market at the right time. He's turning 32 years old and didn't record a sack across seven games last season.
Ingram's now three years removed from his last double-digit sack campaign. Though he's still effective at generating pressures, Ingram would best be served as a complementary piece at this stage in his career.