In a three-part series, theScore's football editors nominate candidates for awards across the categories of coaching and front-office hires, free agency, and the draft. But it'll be up to YOU to decide the winners. The results of the user vote will be revealed in a final post on Friday.
Next up are the nominations for the NFL draft.
Categories
Coaching | FA | Draft | Results (Fri.)
Best draft pick on offense
And the nominees are ...
Broncos land Jerry Jeudy at No. 15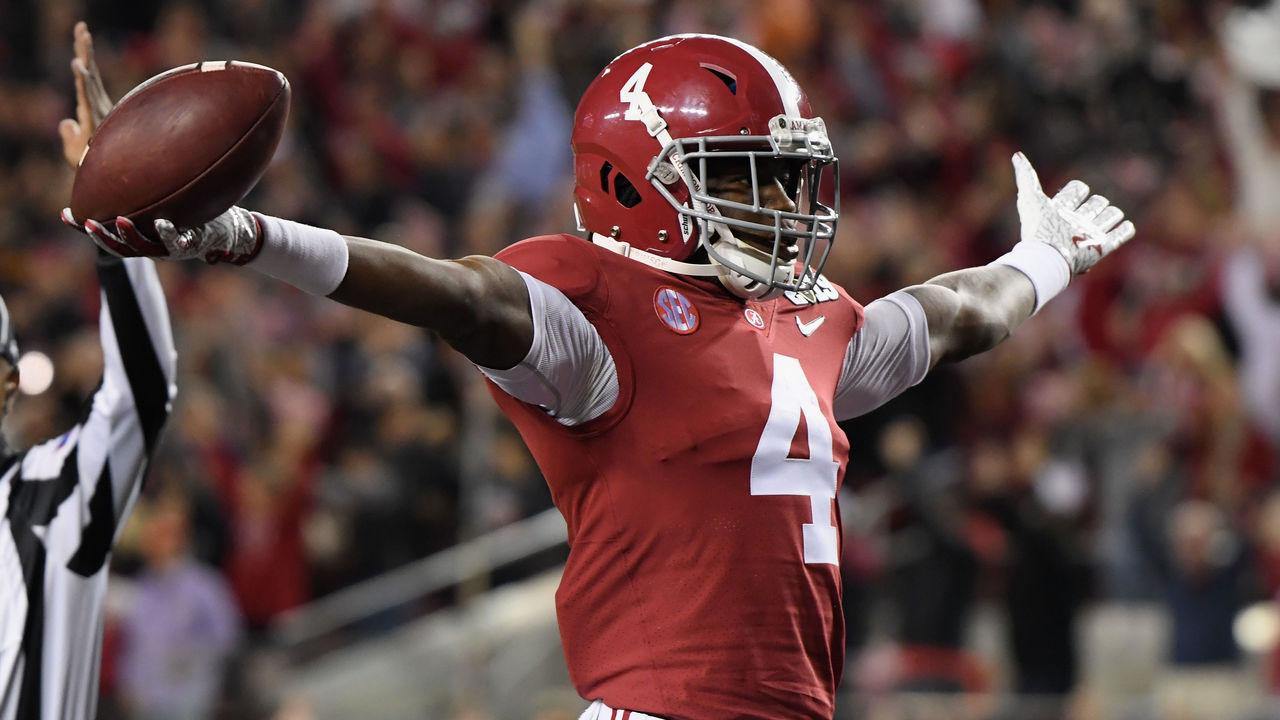 The Broncos invested heavily in Drew Lock's supporting cast this offseason, and finding another starting-caliber wide receiver to line up alongside standout Courtland Sutton was a must. Without trading up, Denver snagged Jeudy, who many considered the No. 1 wideout in the draft.
Cowboys end CeeDee Lamb's fall at No. 17
There were debates about Lamb potentially being the best receiver in the draft. The former Oklahoma star was ultimately the third wideout off the board and easily the best player available past the top 16. The Cowboys' biggest need wasn't in the receiving corps, but the league's second-ranked passing unit in 2019 now features an eye-popping trio of pass-catchers.
Dolphins stay put and draft Tua Tagovailoa at No. 5
With three first-round picks and a major need at quarterback, the Dolphins could have easily jumped a few spots to secure the best available signal-caller in Tagovailoa. Instead, Miami landed the former Alabama standout at No. 5 without losing any draft capital. The team will now hope for a perfect ending to the story, as Tagovailoa could become the best player in the class if he can stay healthy.
Chiefs add Clyde Edwards-Helaire at No. 32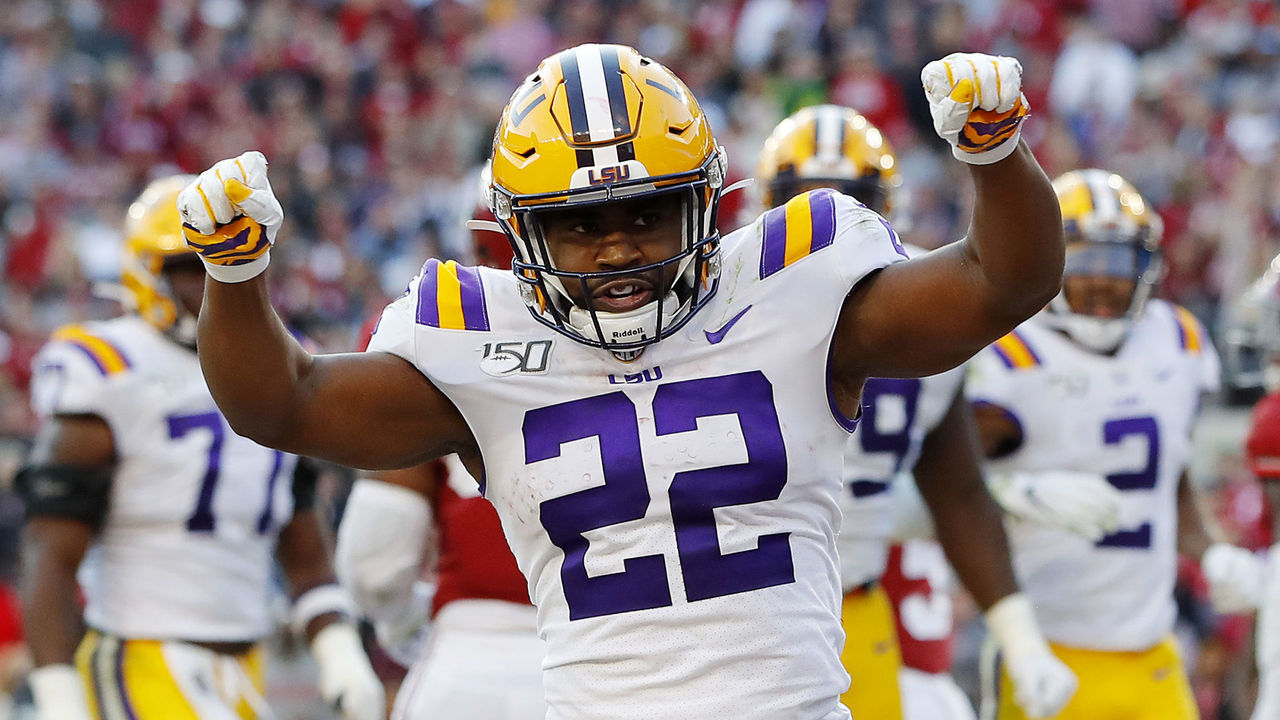 Selecting a running back on the draft's opening night will always come with a fair share of criticism, but the Chiefs' first-rounder isn't your traditional rusher. Arguably the most developed pass-catching tailback in the 2020 class, Edwards-Helaire fits both the modern game and Kansas City's offense perfectly. Andy Reid's unit, while deep and talented at receiver, was in need of an upgrade in the backfield to pair with Damien Williams. With opponents' attention drawn elsewhere, the LSU product can easily compete for Offensive Rookie of the Year if given a large enough workload.
Colts grab Jonathan Taylor after trading up in Round 2
The Colts didn't necessarily need a running back, but the Philip Rivers-led squad will require immediate playmakers if it wants to make a championship run - and Taylor is one. Indianapolis moved up three spots from No. 44 to make sure it wouldn't let the Wisconsin product slip in the second round. Lining him up alongside Marlon Mack will give Indy plenty of power in the backfield.
Jets land Denzel Mims late in 2nd round
A solid pass-catcher was high on the Jets' pre-draft wish list. Twelve receivers were called before New York made its second selection at No. 59, but Mims received first-round consideration ahead of the draft and should be an immediate contributor on one of the league's most limited receiving corps.
Best draft pick on defense
And the nominees are ...
Ravens snag Patrick Queen late in Round 1
If Queen was a top-16 pick, it still would have been tough to point out an issue with the selection, as he was arguably the second-best linebacker in the class. However, the already strong Ravens, who were seeking solid fits and needed new starters in the middle of their defense, managed to land the former LSU standout 28th overall.
Giants make Xavier McKinney 1st safety off the board in Round 2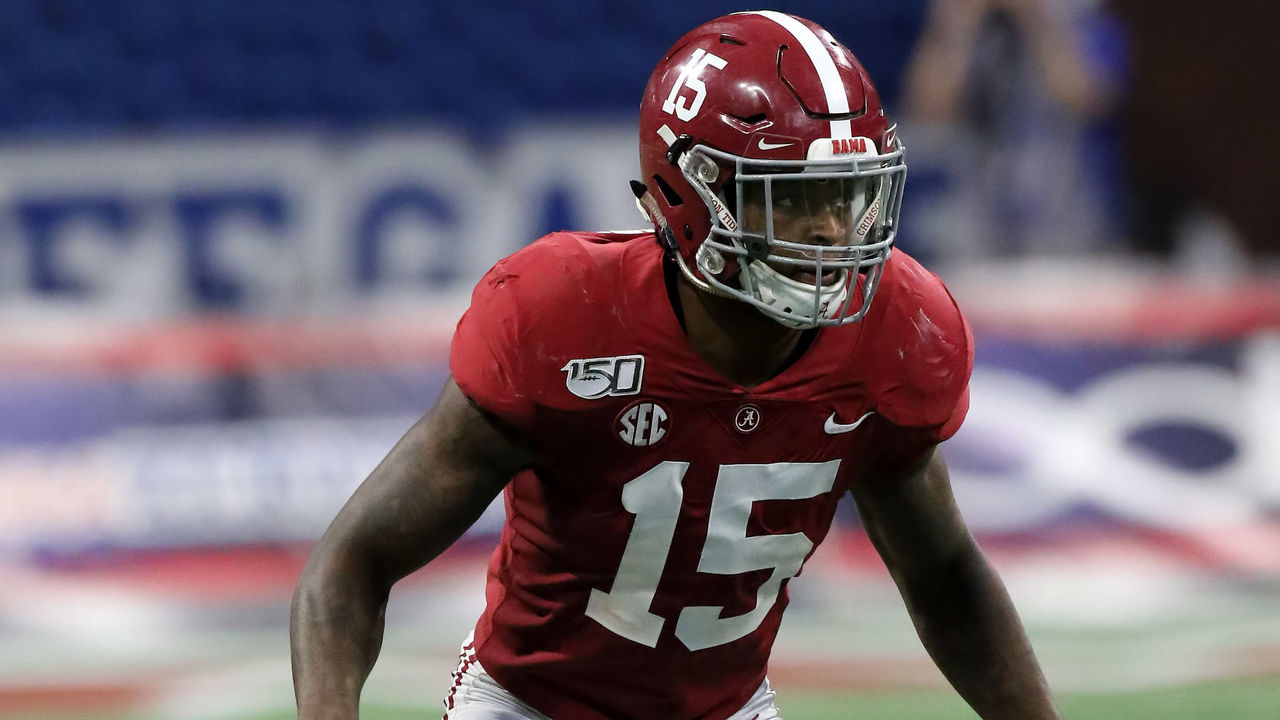 After a bad Day 1 for safeties, teams in need of upgrades at the position had plenty of options entering the second round. The Giants, who employed one of the NFL's worst secondaries last season, took advantage by landing a first-round-caliber safety in McKinney at No. 36.
Browns land Grant Delpit in 2nd round
Cleveland beefed up its roster under new head coach Kevin Stefanski this offseason but still needed to address the back end of its secondary during the draft. The Browns did just that with Delpit, who was a projected first-round lock for most of the draft process. An ankle injury led to an inconsistent final year at LSU, and the versatile safety fell out of the opening frame. Now healthy, Delpit can impact every phase of the game as a rookie starter and could quickly make a handful of teams regret not taking a chance on him.
Bears end Jaylon Johnson's fall in Round 2
Another projected first-rounder, Johnson possesses the instincts and ball skills that most cornerbacks in his class lack. The Bears, who were looking for a starter opposite Kyle Fuller, were happy to end his slide. Grabbing a Day 1-caliber prospect without a top-32 pick is always good business.
Bills beef up front 7 with A.J. Epenesa in 2nd round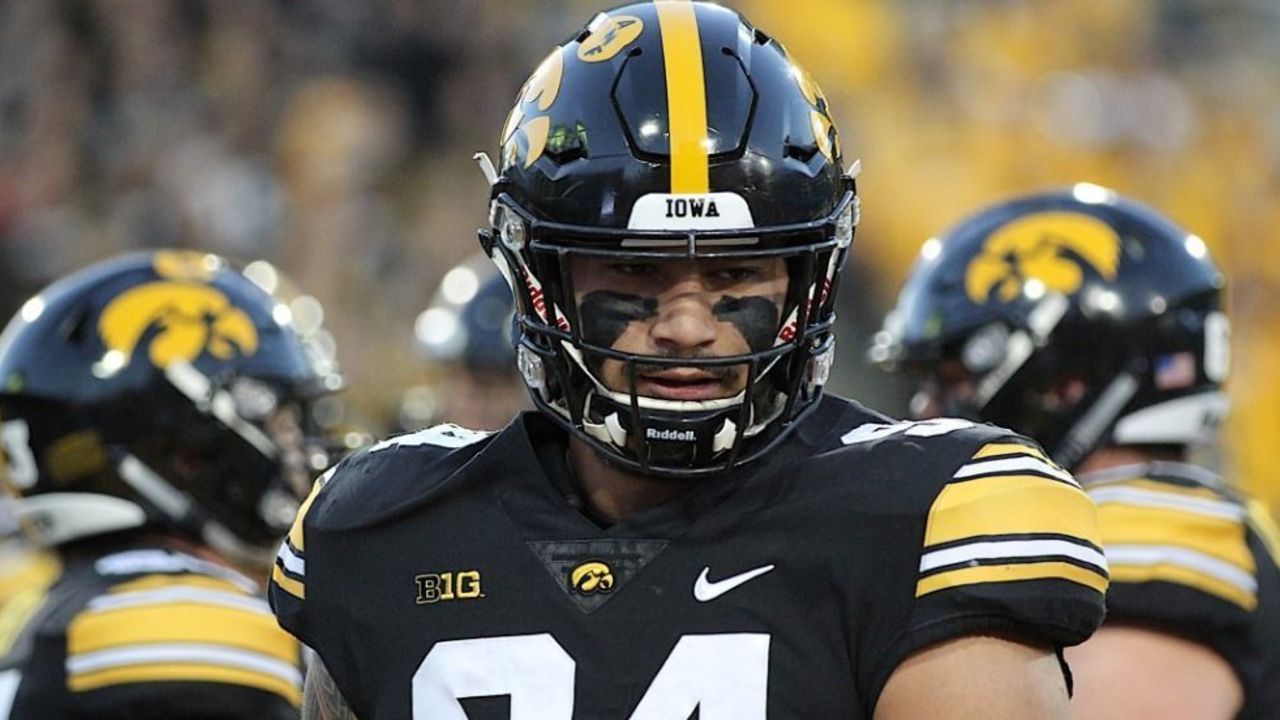 Following the Stefon Diggs trade, the Bills' didn't own a selection until No. 54. But it's hard to argue against Buffalo adding an edge rusher like Epenesa, who can contribute right away in a pass-rush rotation and has plenty of room to improve.
Ravens add to stacked D-line with Justin Madubuike in Round 3
An explosive and productive interior rusher, Madubuike may end up as one of the draft's biggest steals. Baltimore added a ton of talent to its defensive line this offseason, and the former Texas A&M star complements its talented veterans. Madubuike was simply too valuable for the Ravens to pass up near the end of Day 2.
Best Day 3 draft pick
And the nominees are ...
Chargers bolster backfield with Joshua Kelley in Round 4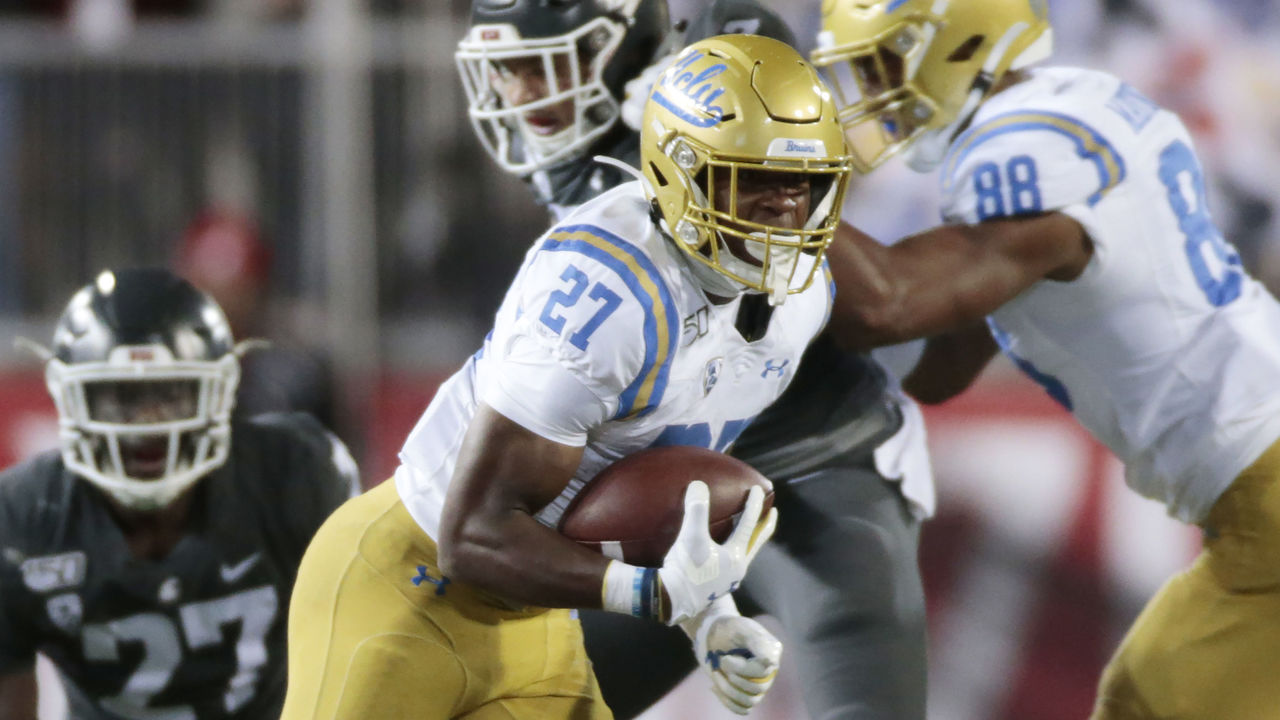 With just Austin Ekeler and Justin Jackson to speak of in the backfield, the Chargers added an intriguing long-term piece in Kelley. The former UCLA runner combines power and finesse to make defenders miss and is already a polished pass-catcher out of the backfield.
Panthers land Troy Pride in fourth round
Carolina is going through a complete rebuild, and the departure of James Bradberry left a big hole at cornerback. The Panthers waited until the final day of the draft to address the position and still landed a major, immediate upgrade. Pride, a natural speedster out of Notre Dare, arrives in Charlotte with very high value at 113th overall.
Colts add Jacob Eason with 4th-round selection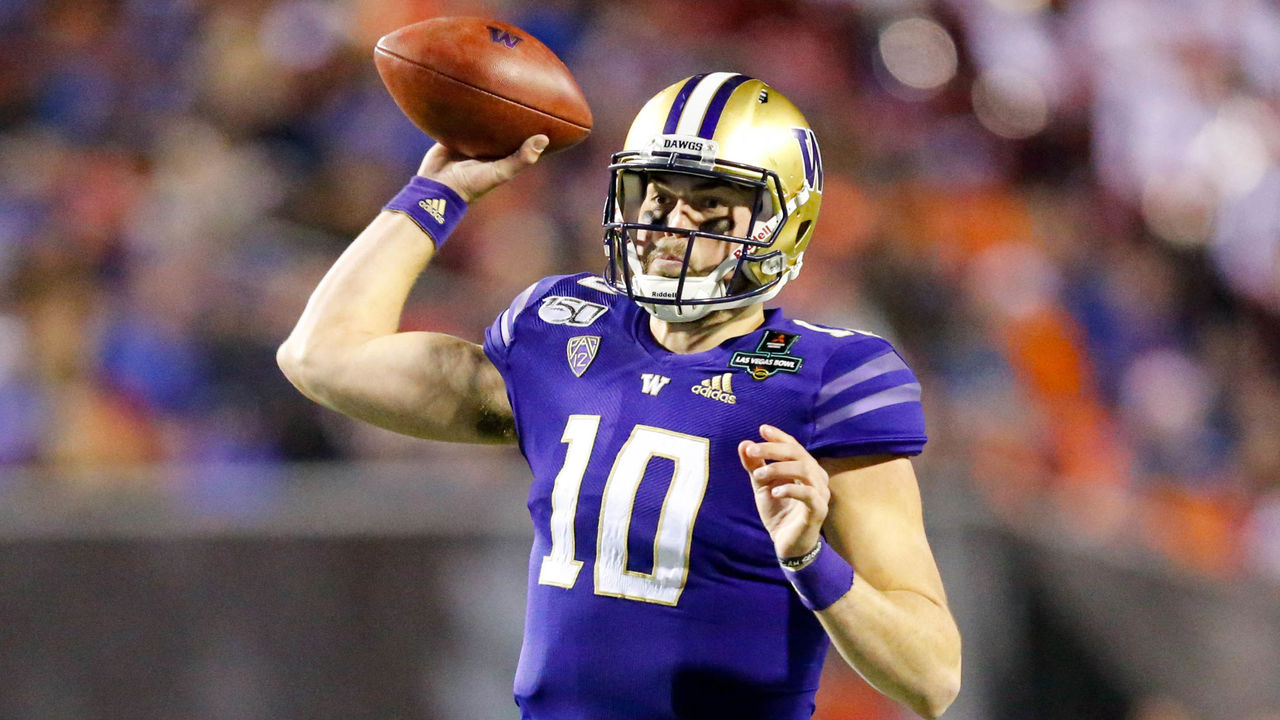 The Colts may have figured out their short-term situation at quarterback in Philip Rivers, but their future under center remains a big question mark. It's too early to say Eason will surely be Indianapolis' problem-solver in a few years, but the former Washington signal-caller was a steal in Day 3 (122nd overall). He has the physical attributes to succeed in the NFL should he find himself in the right system.
Raiders use 4th-round pick and final selection on Amik Robertson
While selecting Damon Arnette in the first round could be seen as a reach, nabbing a potential starter at slot corner in the fourth round was an excellent move by Jon Gruden and Mike Mayock. What Robertson lacks in size - he stands just 5-foot-8 - he makes up for in quickness, ball skills, and tenacity. The former Louisiana Tech star's ability to get his hands on passes will translate to the pros despite his physical limitations.
Dolphins snag Curtis Weaver in Round 5
It's not often that a pass-rusher with 34 career sacks (in three seasons) and back-to-back conference Defensive Player of the Year awards is available in the middle of the fifth round. Weaver should have been taken off the board much earlier and adds competition to a weak spot on Miami's roster.
Best trade during the draft
And the nominees are ...
Patriots trade out of 1st round for Chargers' 2nd- and 3rd-rounder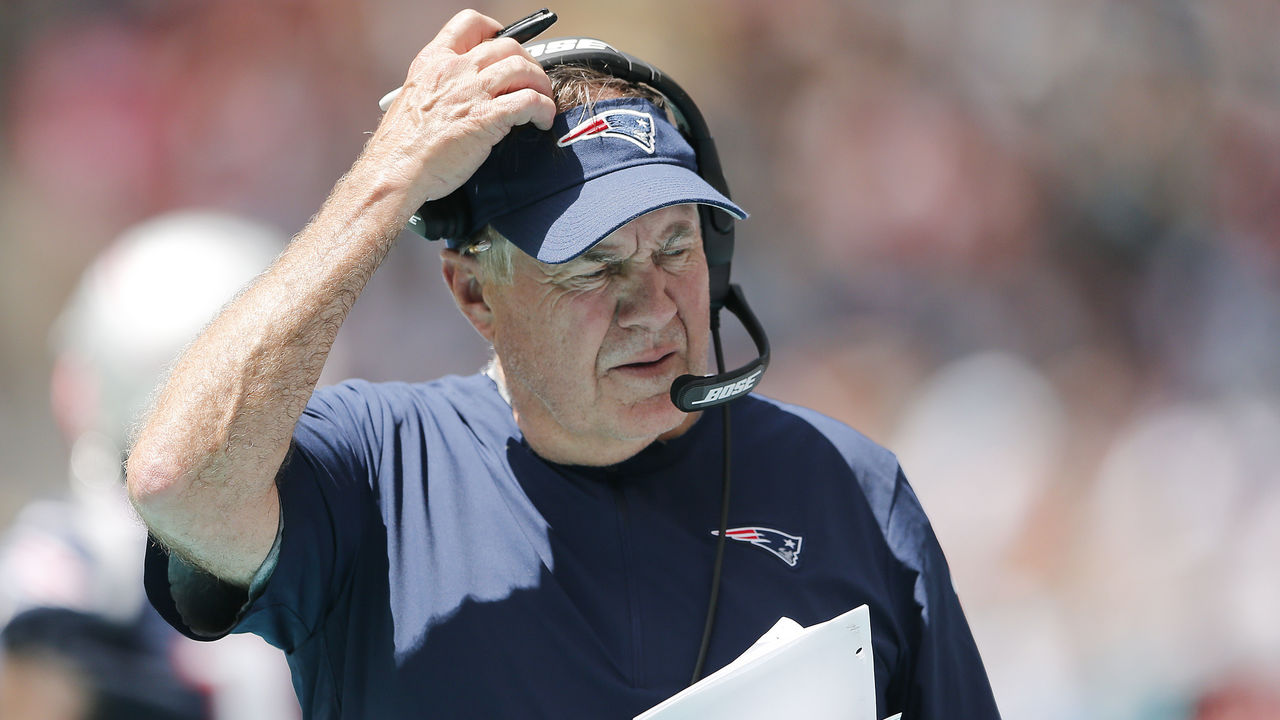 It would've been tough for New England to find a no-brainer at No. 23, especially considering the major needs that emerged in its roster during the offseason. So the Patriots traded a late first-rounder for two Day 2 picks (37th and 71st overall) and then made another trade using that latter selection to jump 11 spots. Bill Belichick added safety Kyle Dugger and linebacker Josh Uche in the second round.
Vikings trade No. 25 pick for 49ers' No. 31 selection, 4th- and 5th-rounder
After satisfying a major need by selecting wide receiver Justin Jefferson 22nd overall, the Vikings saw plenty of value in trading their No. 25 pick. Moving down six spots rewarded them with two selections, and they still snagged a likely starting corner in Jeff Gladney. Minnesota then addressed two areas in need of depth by selecting defensive end D.J. Wonnum and wide receiver K.J. Osborn.
Vikings trade 3rd-round pick for rest of Saints' selections
The draft can be a crapshoot at times, so teams often want more chances to hit. That's exactly what Minnesota did with its compensatory pick in the third round. The Vikings acquired Nos. 130 (fourth round), 169 (fifth), 203 (sixth), and No. 244 (seventh) from New Orleans, which helped them end draft week with a league-high 15 selections.
Browns trade No. 74 pick, 7th-rounder to Saints for No. 88, 2021 3rd-rounder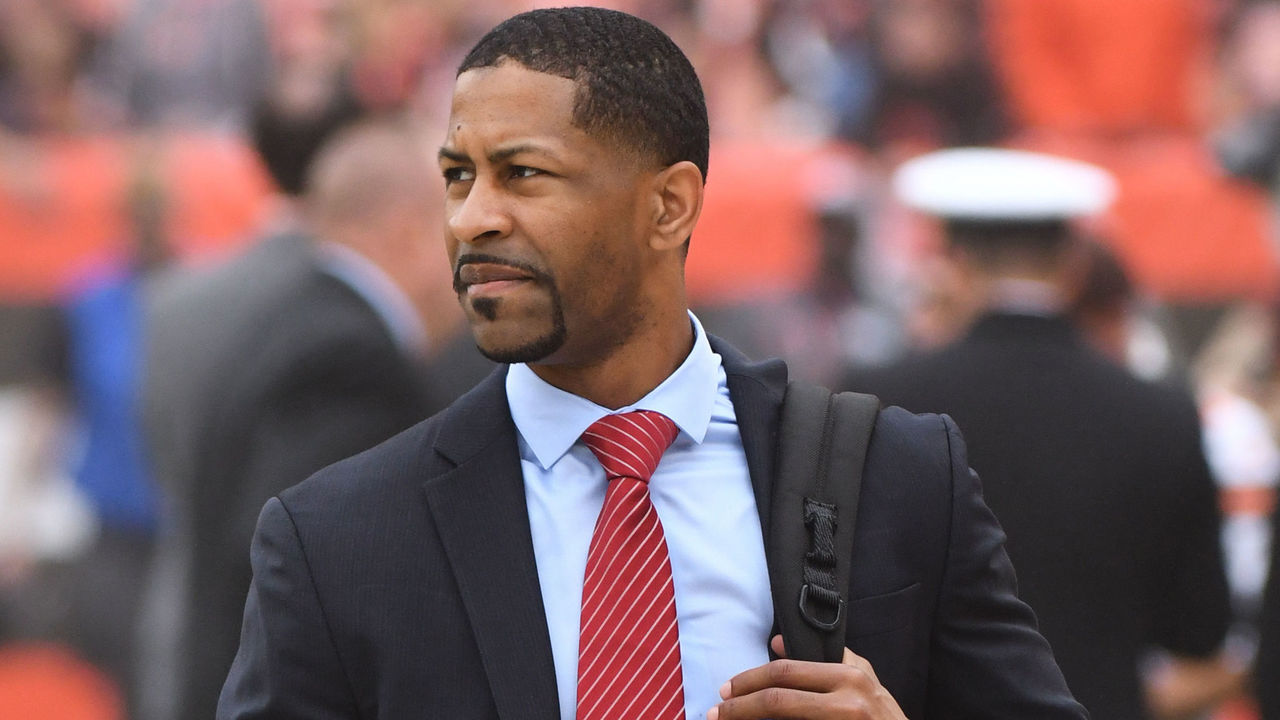 Wheeling and dealing was the theme of the Saints' 2020 draft, as exemplified by its trade for Wisconsin outside linebacker Zach Baun. In a shrewd move, the Browns moved down just 14 spots to add a third-rounder in next year's draft.
Saints trade back into Round 7 to land Panthers target
This deal may not be the most meaningful one when we look back at the 2020 draft, but Sean Payton and Co. stayed one step ahead of their division rivals in the seventh round. New Orleans - previously out of picks - traded a future sixth-rounder to acquire the 240th overall selection and grab Tommy Stevens. The Mississippi State quarterback, who's drawn loose comparisons to Taysom Hill due to his dual-threat skills, had agreed to an undrafted deal with the Panthers before the Saints snatched him from under their noses.
Best overall draft class
And the nominees are ...
Cowboys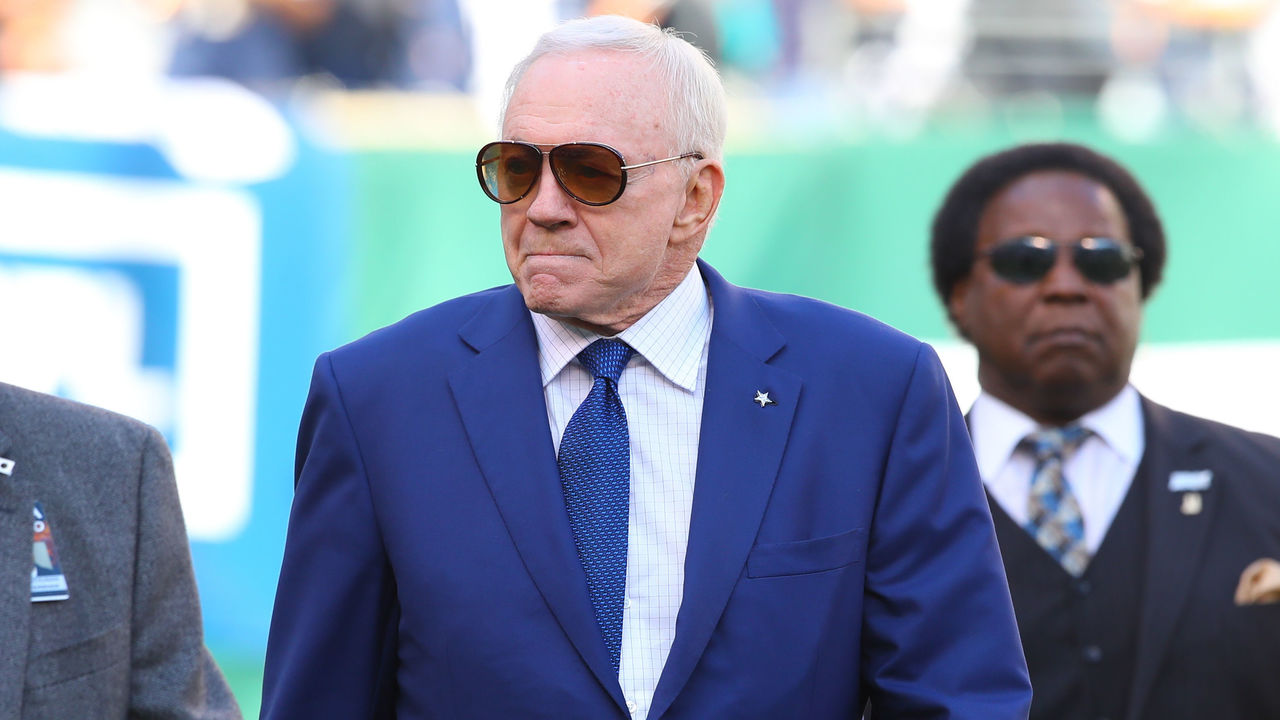 Potentially the steal of the draft, Lamb being taken at No. 17 set the tone for the Cowboys' 2020 draft, which addressed most of the team's needs. The additions of cornerback Trevon Diggs (51st overall), defensive tackle Neville Gallimore (82nd), and Tyler Biadasz (146th) after the first round stand out the most, as they all were expected to be called earlier. Dallas found instant help while also adding promising pieces to its future.
Ravens
Not often do we see a championship-caliber roster closing a draft with eye-catching improvements in the short term, but Baltimore achieved that in 2020. Queen is an outstanding fit at linebacker and Malik Harrison should also contribute to that unit. Up front, Madubuike should be in no rush to show his talents while playing behind a deep defensive line. Offensively, the Ravens have little interest in parity, adding running back J.K. Dobbins to their backfield.
Broncos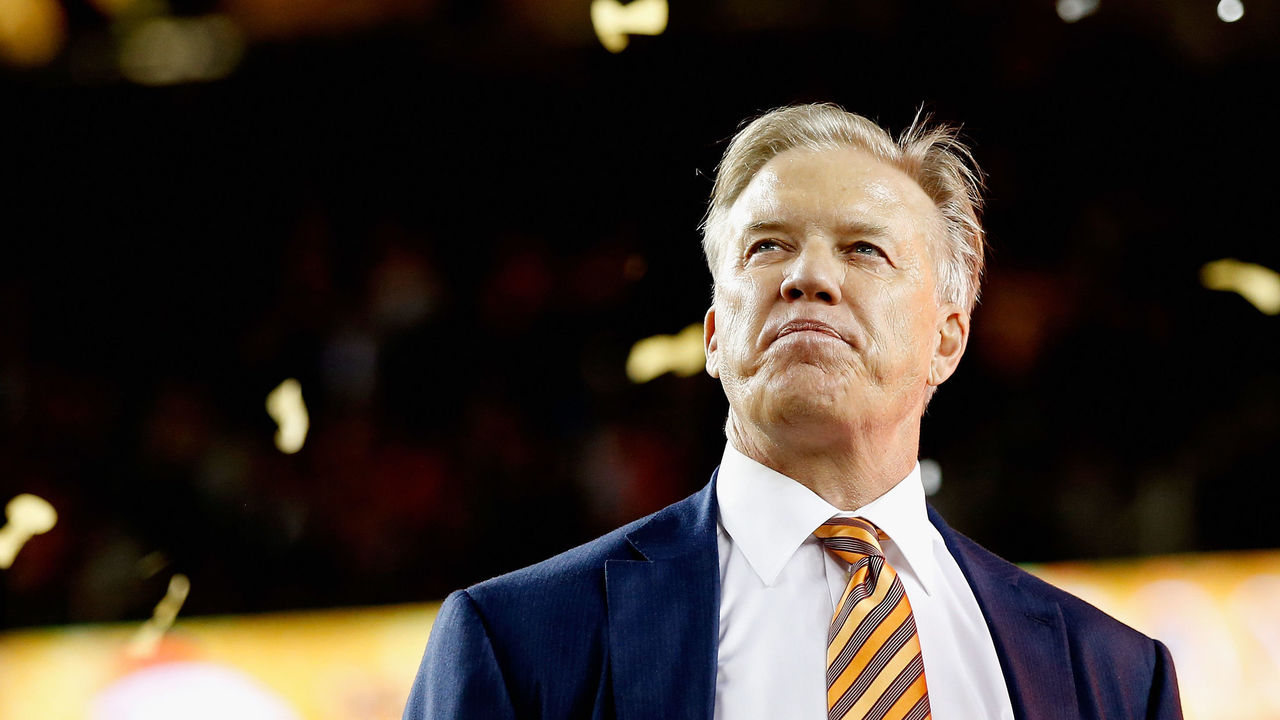 Denver's plan to upgrade the talent around Lock wasn't restricted to only Jeudy in the first round. John Elway acquired a speedster and big-play threat in receiver KJ Hamler in the second round and offensive line support with third-rounder Lloyd Cushenberry, whose versatility might play a factor instantly in an unstable blocking unit.
Vikings
The Vikings entered the draft with three priorities: to find an immediate contributor at wide receiver, land a starting cornerback, and add depth to the offensive line. Minnesota checked all those boxes with very good value in Jefferson, Gladney, and Ezra Cleveland over the first two rounds. Additionally, the team added depth with good-value selections in defensive lineman James Lynch and linebacker Troy Dye in the fourth round.
Jaguars
It's hard to say the Jaguars could've done better. They landed the two best names available at the time and filled glaring needs with edge rusher K'Lavon Chaisson and cornerback CJ Henderson. Jacksonville continued to stack its class on Day 2 with receiver Laviska Shenault, who's an undeniable playmaker, and DaVon Hamilton, a powerful defensive tackle who should become a starter soon. Selecting offensive tackle Ben Bartch in the fourth round was another high-value move that fills a weakness in the roster.