In a three-part series, theScore's football editors nominate candidates for awards across the categories of coaching and front-office hires, free agency, and the draft. But it'll be up to YOU to decide the winners. The results of the user vote will be revealed in a final post on Friday.
First up are the nominations for coaching.
Categories
Coaching | FA | Draft | Results (Fri.)
Best head coach hire
And the nominees are ...
Cowboys hire ex-Packers coach Mike McCarthy
The Cowboys finally decided to move on from Jason Garrett, and owner Jerry Jones was set on landing a big-name replacement with Super Bowl pedigree. He found just that with McCarthy. While some believe Aaron Rodgers was the driving force behind the Packers' success, McCarthy is a shrewd offensive mind and appears willing to adapt and update his philosophies after spending a year off assessing his failings and diving into an analytics-based approach.
Panthers hire ex-Baylor coach Matt Rhule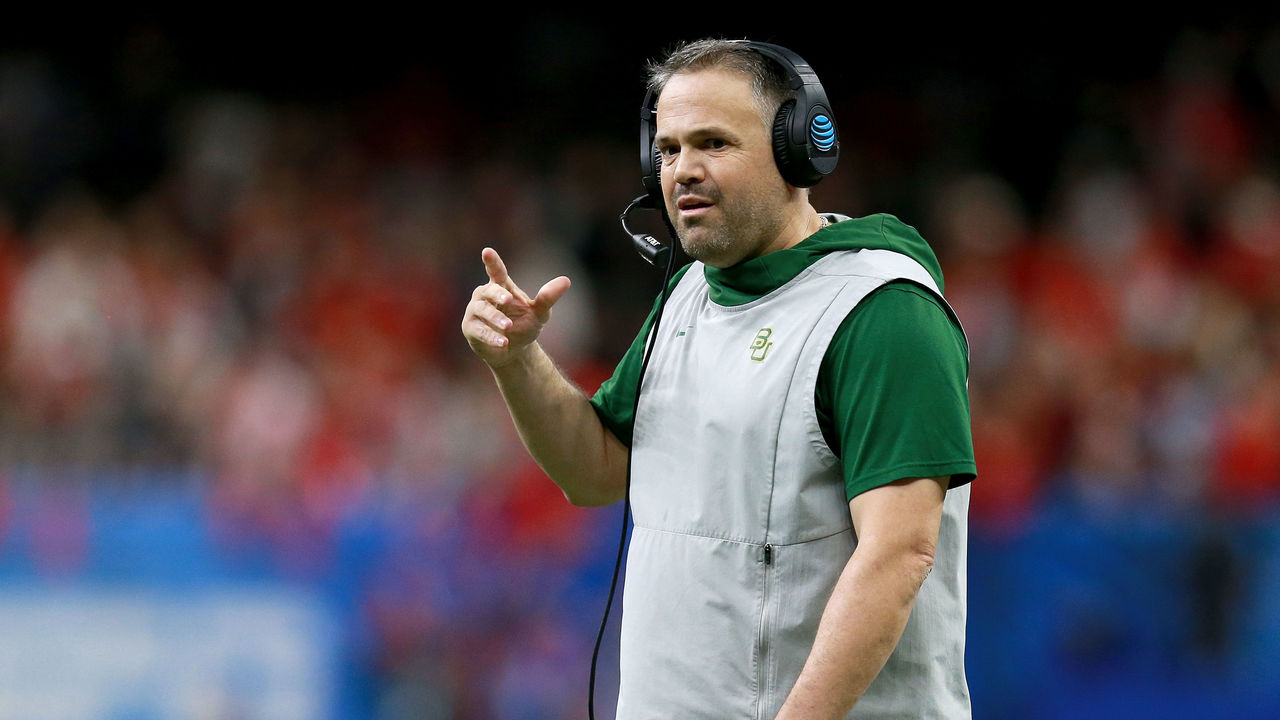 After watching him turn Baylor from a cellar-dweller into a national contender, the Panthers recruited Rhule to revitalize their deteriorating franchise. Rather than search for the next schematic mastermind like Kyle Shanahan or Sean McVay, Carolina sought a program builder capable of installing a culture conducive to sustainable, long-term success. Rhule led a turnaround at Temple before doing the same at Baylor, making him a hot commodity.
Redskins hire ex-Panthers coach Ron Rivera
Immensely respected by his peers and players, Rivera was hired to bring much-needed credibility to the floundering Redskins. In nine years with the Panthers, Rivera made the playoffs four times and the Super Bowl once, and he collected two Coach of the Year trophies. Carolina went 0-4 after firing the defensive-minded Rivera late last season.
Giants hire ex-Patriots assistant Joe Judge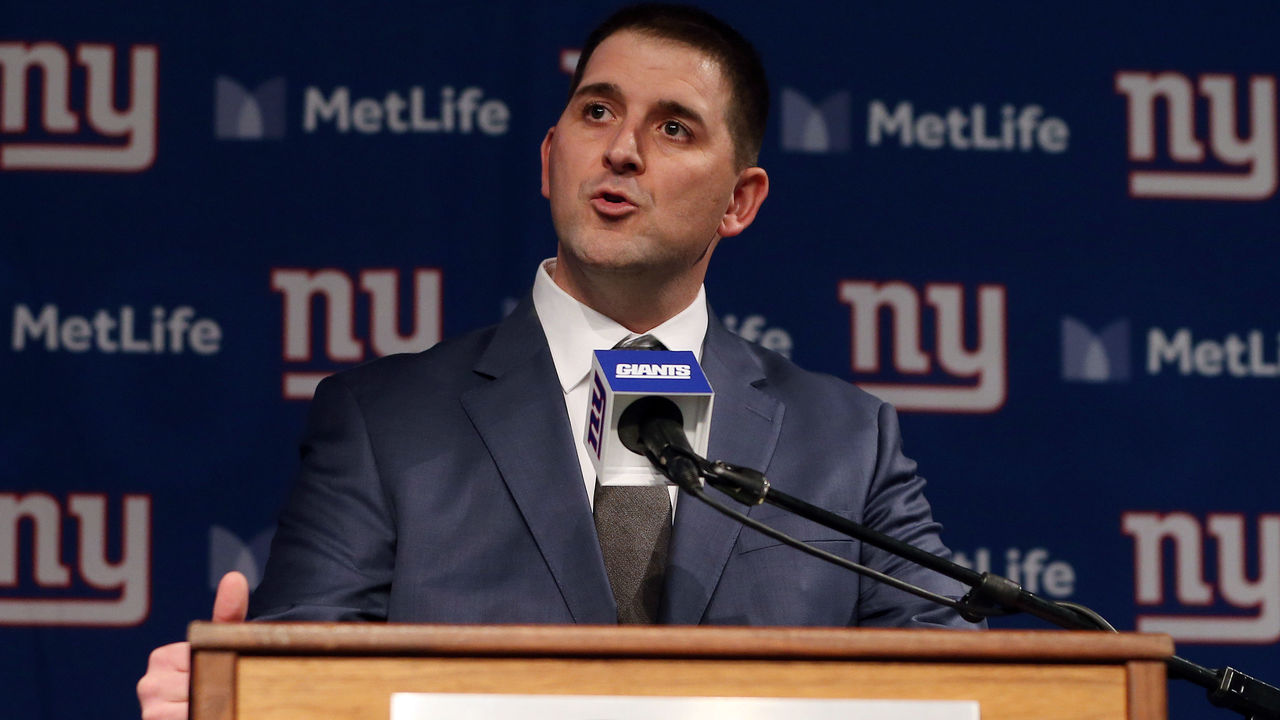 The Giants made the offseason's most out-of-left-field hiring, deciding on Judge, the Patriots' receivers coach, to replace Pat Shurmur. New York is hoping Judge can bring over his championship mindset. The 38-year-old, who was previously New England's special teams coordinator, won three Super Bowls with the Patriots and two national titles at Alabama under Nick Saban.
Browns hire ex-Vikings coordinator Kevin Stefanski
A darling of the Browns' analytics department, Stefanski got the job a year after Cleveland selected Freddie Kitchens over him. The 38-year-old coordinated the Vikings' offense for less than two years before earning his first gig as a head coach. He helped Kirk Cousins enjoy one of his best seasons in 2019 and will now look to help Baker Mayfield get back on track following a trying sophomore campaign.
Best coordinator hire
And the nominees are ...
Panthers hire ex-LSU coordinator Joe Brady as OC
The Panthers poached Brady from LSU, where he turned a stale, stagnant offense into one of the most free-flowing, high-powered units in the nation. Though he didn't call plays, Brady had his fingerprints all over the Tigers' national championship and helped Joe Burrow become the first overall pick of the 2020 NFL Draft.
Browns hire ex-49ers passing game coordinator Joe Woods as DC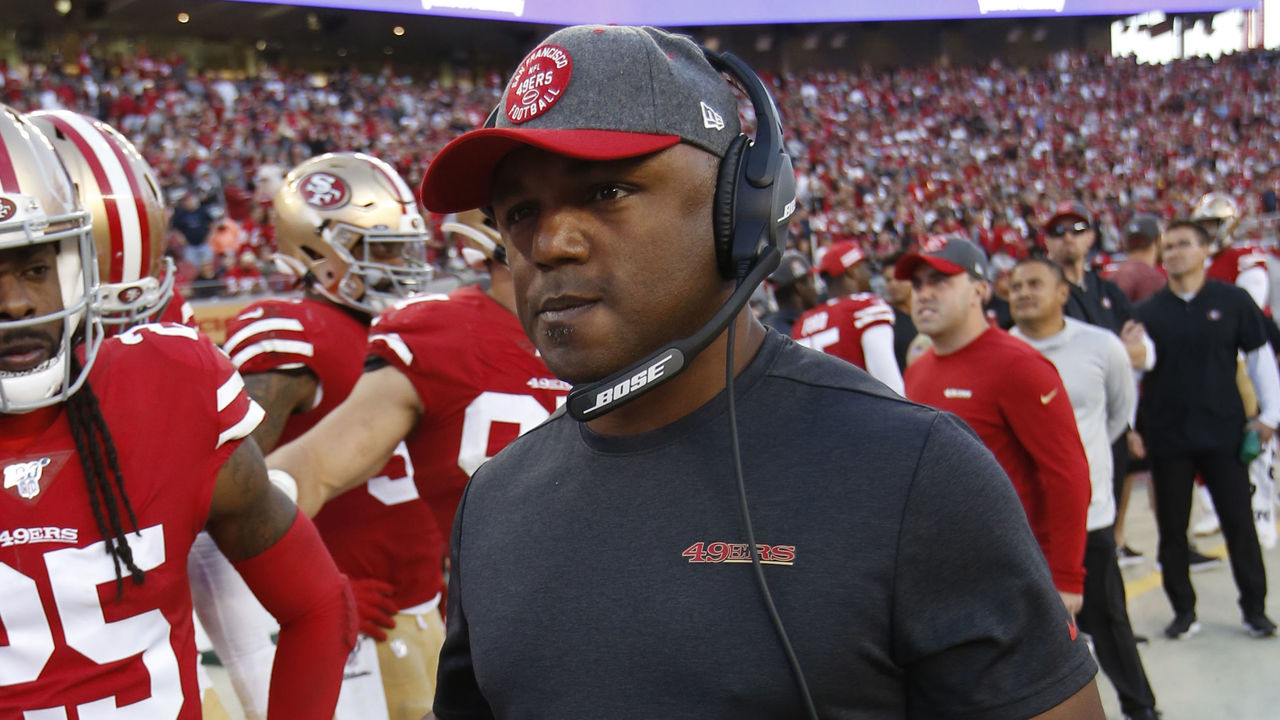 In his only season with the 49ers, Woods helped stabilize a secondary that had struggled in previous years and lacked star talent beyond Richard Sherman. Woods served as defensive coordinator of the Broncos in 2017 and 2018, orchestrating units that ranked third and 22nd, respectively.
Jaguars hire ex-Redskins coach Jay Gruden as OC
Gruden becomes the Jaguars' third offensive coordinator in three years as he takes over for one-and-done play-caller John DeFilippo. A disciple of the West Coast system, Gruden called plays throughout his tenure with the Redskins, where he posted a 35-49-1 record over five-plus seasons as head coach.
Giants hire ex-Cowboys coach Jason Garrett as OC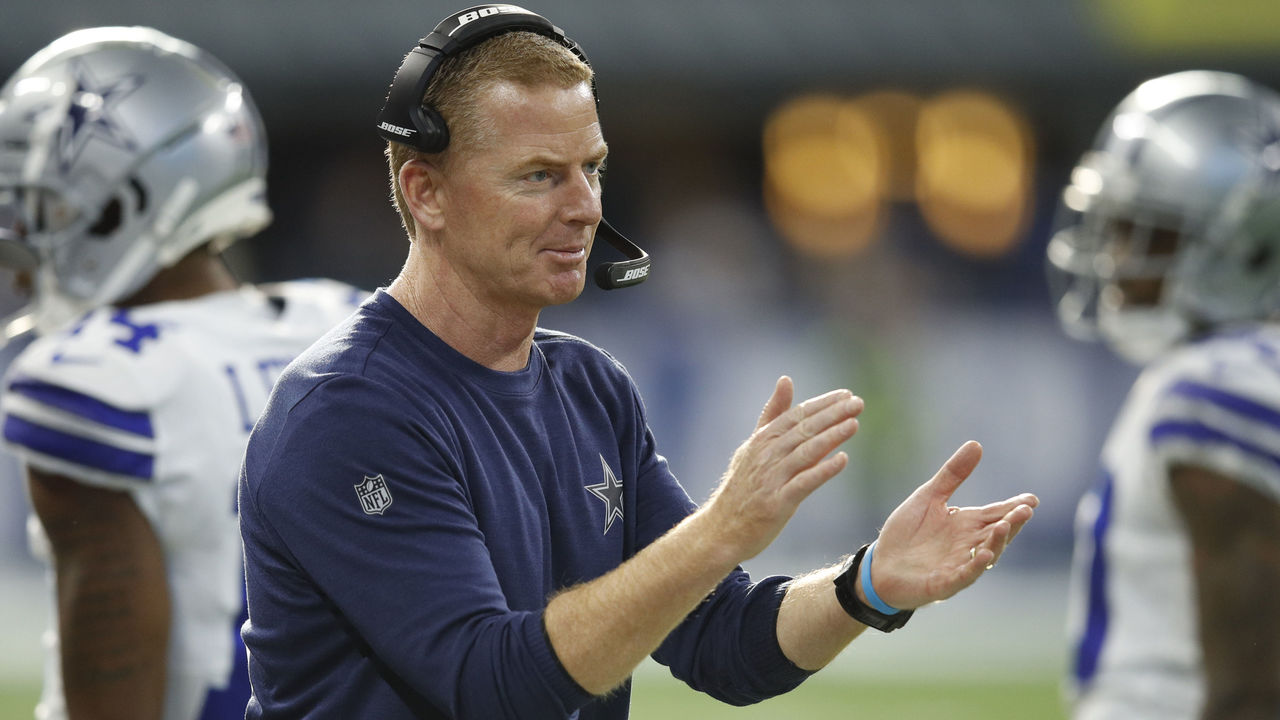 Garrett brings nine-plus years of experience as a head coach to the Giants, where he'll be an offensive coordinator for the first time since 2010. He'll be tasked with developing Daniel Jones into a franchise quarterback and helping Judge navigate his inaugural season as a head coach.
Vikings give assistant head coach Gary Kubiak OC responsibilities
Kubiak won Super Bowl 50 as head coach of the Broncos, but he eventually stepped down due to health concerns. He assisted the Vikings in an advisory role last season, and head coach Mike Zimmer referred to him as "the best thing that's ever happened to me." Kubiak has ample experience as a head coach and coordinator, giving Zimmer a trusty assistant to spearhead his offense.
Best front-office move
And the nominees are ...
Browns hire Andrew Berry as NFL's youngest GM at age 32
After axing John Dorsey, the Browns reunited with Berry, their former vice president of player personnel. Berry was working in the Eagles' front office when he accepted the offer to return to Cleveland. Whereas his predecessor believed more in old-school scouting methods, Berry is known to favor analytics.
Redskins hire Ron Rivera as head coach and de facto GM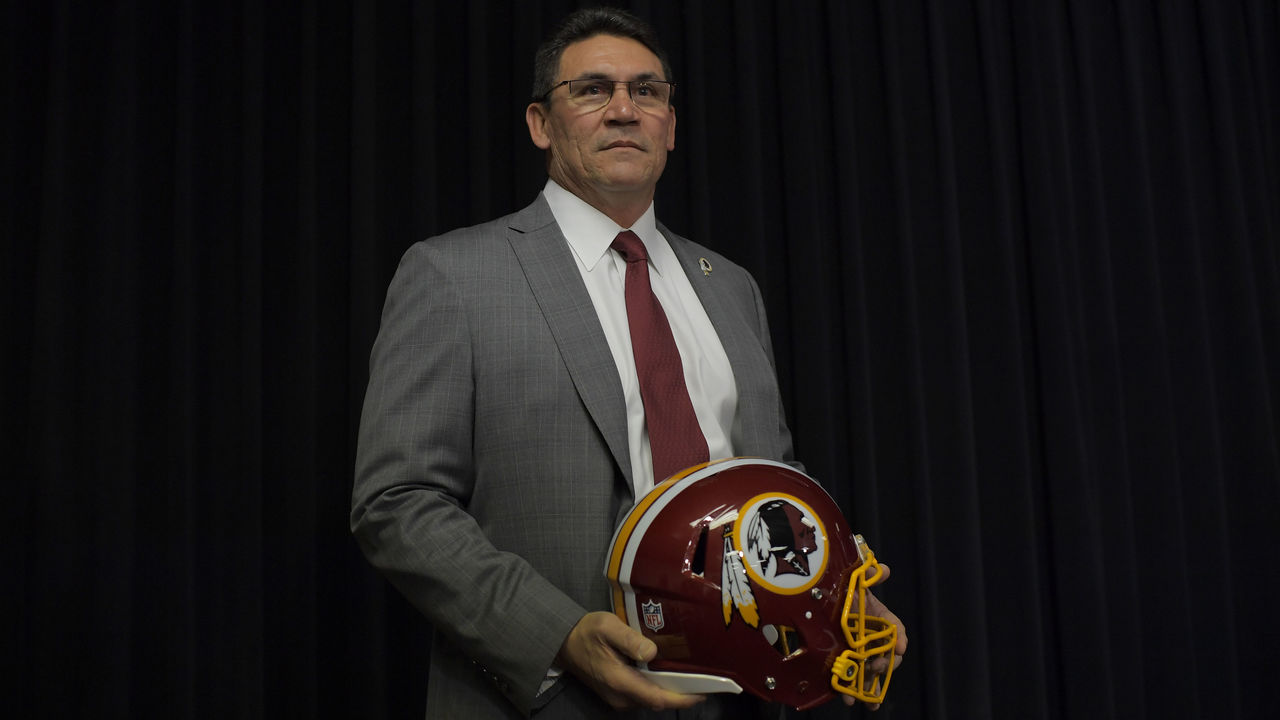 A fresh vision from ownership that centered around handing Rivera significant power over all football operations attracted the former Carolina Panthers head coach to the Redskins late last year. He's never been the top decision-maker, but Rivera owns a wealth of football knowledge and has two Coach of the Year trophies to prove it.
Texans officially give GM duties to head coach Bill O'Brien
O'Brien has always held influence in roster matters but was officially named GM in January. He's been active on the trade market over the last two offseasons, dealing away DeAndre Hopkins, Jadeveon Clowney, and several draft picks (including two first-rounders) while acquiring Duke Johnson, Laremy Tunsil, Kenny Stills, Carlos Hyde, Gareon Conley, David Johnson, and Brandin Cooks.
Best decision to stick with status quo
And the nominees are ...
Steelers retain head coach Mike Tomlin
Tomlin went into the 2019 season on the hot seat, but he turned the tide by going 8-8 with quarterback Ben Roethlisberger sidelined for almost the entire season. The Steelers were in playoff contention down the stretch but ultimately missed the postseason for the second straight year.
Chargers retain HC Anthony Lynn
Lynn was a Coach of the Year candidate in 2018 when he steered the Chargers to the AFC divisional round. The Chargers suffered a major regression in 2019, though much of that was tied to a deficient offensive line and poor quarterback play. Overall, Lynn owns a 26-22 record across three seasons.
Lions retain HC Matt Patricia
Still confident that he has the winning formula, the Lions granted Patricia a third year in charge following his 9-22-1 start as a head coach. Patricia has squabbled with several veterans over two seasons in Detroit, but he can still flash the three Super Bowl rings he won as a defensive coordinator with the Patriots whenever necessary.