9 thoughts on the NFL's new CBA
Icon Sportswire / Getty Images
Now that the NFL's free-agent spree is in full swing, it's time to reconsider the new collective bargaining agreement the NFL Players Association narrowly approved earlier this week, which will stretch through the 2030 season. Here are a few points to ponder …
1. Disability payments
Let's lead with this, because it's not getting talked about much: This agreement screws disabled former players by cutting their benefits. You read that correctly. A league that likes to talk about player health and safety at the same time it insists on adding an extra regular-season game and two postseason games for the gargantuan revenue it generates is offsetting certain payments to former players with qualified disabilities.
I recommend reading this story by Alex Raskin in the Daily Mail, which explains things in greater detail. The gist of it is that ex-players who currently receive total and permanent disability through the league and Social Security will have that Social Security benefit offset. What this means is that the amount of that Social Security benefit will be deducted from the disability payment a player receives from the league. And once a player on disability starts collecting his pensions at age 55, that pension will be offset against the disability payment. This means payments to ex-players and families currently faced with debilitating physical and mental conditions will be reduced by up to tens of thousands of dollars annually. Yes, there are incremental gains for pensions for current and former players in this CBA, at a time when pensions are vanishing across the private sector. But as the Twitter account for the NFLPA Former Players acknowledged over the weekend, "Unfortunately, they made all of our other increases contingent on this change." Something to keep in mind every time you read something about 10 years of NFL labor peace.
2. The divided vote
The close final tally - 1,109 for, 959 against - reflects a division in the ranks that was apparent when the NFLPA's executive committee actually voted against the deal in late February. The addition of a 17th game (perhaps as early as 2021) and two playoff games (which will happen this year) drove everything. The players did win modest concessions on a number of items: revenue share (though it will still be less than 50%), minimum salaries, benefits, pensions (including those for older players, along with the retroactive inclusion of those with at least three credited seasons), work rules, roster/practice squad spots (which means more jobs), marijuana testing (no more suspensions!), and disciplinary procedures. But was it enough, with another year to go before the 2011 deal was set to expire? A substantial portion of the membership didn't think so, with Panthers left tackle and former NFLPA executive committee member Russell Okung filing a National Labor Relations Board complaint against the union over its handling of the process. Also, roughly 500 eligible players didn't vote at all.
3. The status quo, part I
This CBA barely touches any of the player-control mechanisms from the previous deal: franchise/transition tags; restricted free agency; four years of cost control for drafted rookies, with no chance to bargain toward a second contract for at least three years; etc. The one major change is that fifth-year options for first-round picks (starting with those selected in 2018) will become fully guaranteed upon execution, rather than only guaranteed for injury until March of the fifth year.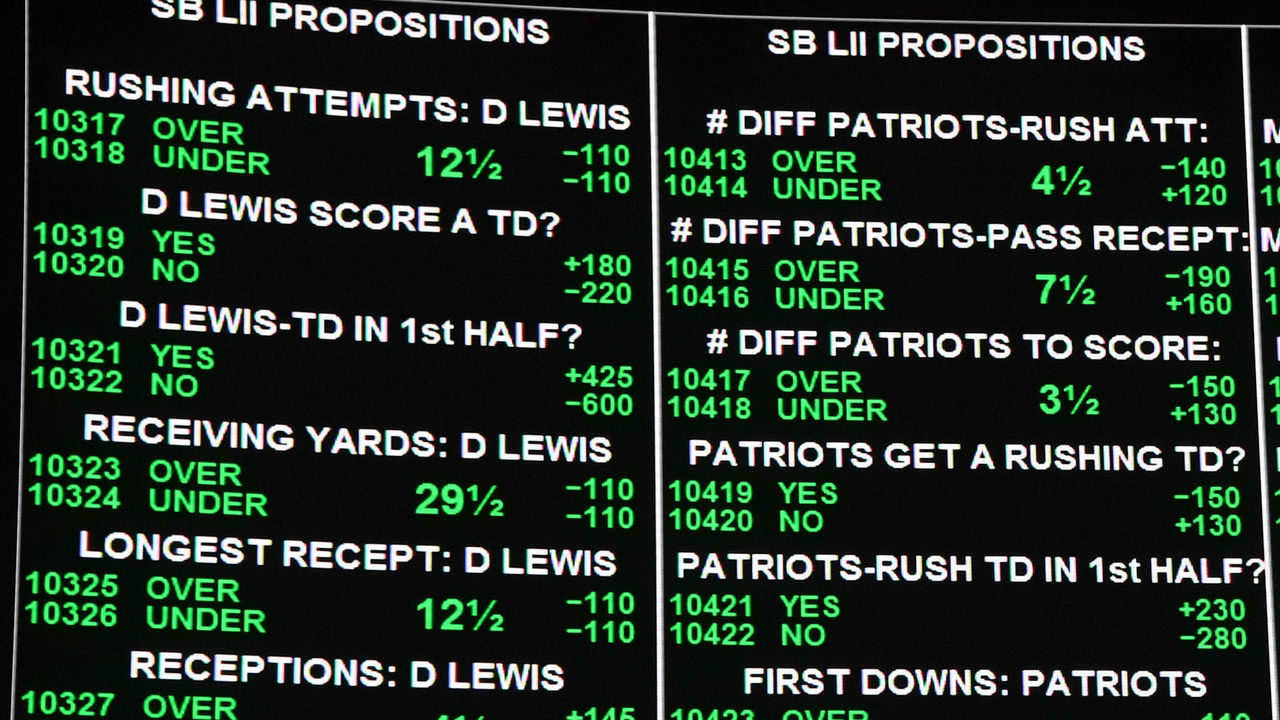 4. Three significant wins for the players
It does appear that revenue from legalized gambling conducted in stadiums, no matter the sport, will count toward the "all revenue" formula that determines the players' share. In addition, as ESPN's Dan Graziano pointed out, any money used for stadium credits (i.e., what owners take off the top to assist with stadium construction and renovation projects) cannot reduce the players' share below the agreed-upon figure of 48%, 48.5%, or 48.8% - the levels to which it can rise according to possible increases in national television revenues. Also, per Graziano, the players are entitled to 70% of any revenue above projections at the new stadium in Los Angeles - the first time the players are slated to receive a defined share of new stadium revenues.
These are all substantial victories for the players, considering the 11-year length of the deal has no opt-outs or opportunities to revisit where things stand economically in the interim.
5. The status quo, part II
One of the hallmarks of the previous CBA is that players at the top made a lot of money. The salary cap, which is tied to revenues, has jumped an average of nearly 9% per year since 2013. That rise in the cap ought to continue, if not grow even more, once gambling and streaming are added to a pie that already includes national television, far and away the league's biggest source of revenue. This week's flurry of trades and big-money deals as free agency opened showed there's no slowing down the spending spree for top-tier players - which is a good thing!
The flip side of this cap growth appears to be an immediate benefit: Minimum salaries will increase by 20% this year, and by roughly 100% over the life of the deal. But it's not totally clear if those increases will keep pace with anticipated growth in the salary cap. The CBA summary that NFLPA leadership provided to agents at the combine indicated something about increases in the rookie allocation pool that could apply to minimums, but it's not clear what leeway teams might have in doling that money out.
Why this matters: One drawback of the previous CBA that became apparent as the years wore on was the divide between the haves and have-nots. Middle-class veterans were often left out as teams stocked up on younger, cheaper players to complement the smaller minority that was making big money. Graziano did note that this CBA has a new "veteran salary benefit" that will function a bit like the NBA's mid-level exception by allowing a team to retain as many as two of its veterans with at least four years of service time by excluding as much as $1.25 million from each player's salary from the cap in a given year. Still, an estimated 60% of the league's players work for the minimum. Will teams continue to find loopholes in the CBA's language to squeeze a significant subset of mid-tier veterans?
6. Tracking sensors
The use of player-tracking data is a big item, and while it might seem counterintuitive that this information can't be used in contract negotiations, that stipulation in fact guards players against unforeseen consequences. The players control most of the data, and the CBA's prohibitions against sharing it with other teams can prevent the misuse of detailed personal information such as sleeping disorders, as The Athletic's Daniel Kaplan pointed out.
7. Discipline
Commissioner Roger Goodell will no longer be the arbiter of discipline cases, though he'll still be the appeals officer. Goodell's heavy-handed use of his authority resulted in one PR crisis after another for the league in the last decade. In the end, however, few players were affected by Goodell's authoritarian approach. But a significant element of the league's justice system will remain unchanged: As attorney Daniel Wallach noticed, "credible evidence" remains the guiding principle for determining a player's guilt under the personal conduct policy, rather than a "preponderance of evidence" threshold. This is the standard that the league often fell back on when Goodell wielded his power in ways that frequently seemed arbitrary and nonsensical (and which often led to drawn-out court challenges). How will it all go now?
8. Possible legal loopholes?
In a public response to perceptions of the CBA, Saints punter and team player rep Thomas Morstead said that improvements to working conditions and workers' compensation should cut down on injuries and should not be seen as a way to prevent players from suing teams. But attorney Brad Sohn, who's represented numerous players who have sued the league over the years on matters related to health and safety, countered: "The only practical consequence of the new language is to make lawsuits harder. Which it does. Big time." Sohn told the New York Daily News this CBA adds numerous pages that could limit the league's liability with regard to possible future lawsuits on matters that might have been causes to sue in the past.
9. The coronavirus impact
The fear of a potential economic downturn fueled the urgency to get a deal done now, some 18 months ahead of when a work stoppage might have affected any actual games. An early agreement had always been a priority for the owners, who quickly ratified their side of things and pressed their case publicly by seeding doubts about the U.S. presidential election's potential impact on TV ratings and the possibility of a recession. Then the public health fallout from the coronavirus kicked in.
The players' vote was "definitely failing" until the stock market tanked and most other sports postponed or canceled in-season events because of the coronavirus, a source told Pro Football Talk's Mike Florio. Suddenly, the need to lock in something became important. There's no telling whether the players might have been able to leverage a better deal 12 months from now, even after all their efforts to marshal the collective will to withstand a possible work stoppage. As NFLPA executive director DeMaurice Smith stated in an open letter shortly after the players' window to vote closed late Saturday night, "Owners have historically utilized every economic downturn as an opportunity to leverage their position against us, except with this CBA."
History indeed shows that the NFLPA's membership has long had trouble remaining united for the sake of the greater good, largely because of how big it is and how diffuse its bargaining priorities can be in a sport in which most players have such a small window for potential earning power. In the end, the risk of holding out for more outweighed the reality of locking in some small gains - with a major concession on those disability payments, along with more substantial fines for individual player holdouts - regardless of what's about to befall the world economy. And, again, roughly 20% of eligible players didn't bother to vote.
Dom Cosentino is a senior features writer at theScore.
Comments
✕
9 thoughts on the NFL's new CBA
  Got something to say? Leave a comment below!