Here are the NFLPA's detailed highlights of the proposed CBA
Last week, after the NFL's owners approved the "principal elements" of a proposed collective bargaining agreement with the NFL Players Association, the NFLPA put out a three-page fact sheet that provided a few vague details about what was in the deal for the players to consider.
Tuesday night, after the union's executive committee met with the owners and then huddled with player reps from each team, the NFLPA chose to send the proposal to its full membership. A vote is expected in the weeks ahead, with a simple majority required for approval.
At Thursday's annual agents meeting at the combine in Indianapolis, the NFLPA distributed a document with more details about what's on the table. A source provided a copy of that document to theScore, and two additional sources have since verified its authenticity.
It's still not certain when the regular season would expand to 17 games, which is the core issue for management and the players. But two additional wild-card playoff games can be implemented as early as 2020, and players would get 47% of total revenues that year. They also could command as much as 48.5% by 2021, if the expanded season were to begin by then. The players would get 48% for 2023 and beyond, though a "media kicker" - dependent on how much revenue growth is gained from the addition of the 17th game - exists. That kicker could bring their share as high as 48.8%.
All players under contract will get an additional pay boost of 1/17th once the 17th game kicks in. And veteran free agents who sign for one year at less than $1.75 million won't be counted toward the compensatory draft-pick formula, which ought to spur more teams to sign such players more quickly.
The details contained in the full document can be found below, but here are some other highlights:
• An additional $80 million in payments in the next three years from the NFL to the Legacy Fund, which provides pension assistance for those who played before 1993. The Legacy Fund was established in 2011, with the league and the union setting aside $620 million.
• Something to be concerned about on the health front: An eventual phaseout of automatically qualifying for total and permanent disability benefits based on eligibility for Social Security disability. Also a "trigger reducing future recipients' benefits in 2026 if costs spiral."
• 70% of incremental revenues to the players for the new stadium that's being built for the Rams and Chargers in Los Angeles, with ownership taking no additional stadium credits off the top. It's not clear what's meant by "incremental" revenues, but this would be the first time the players would have a defined share of revenue following the construction of a new stadium.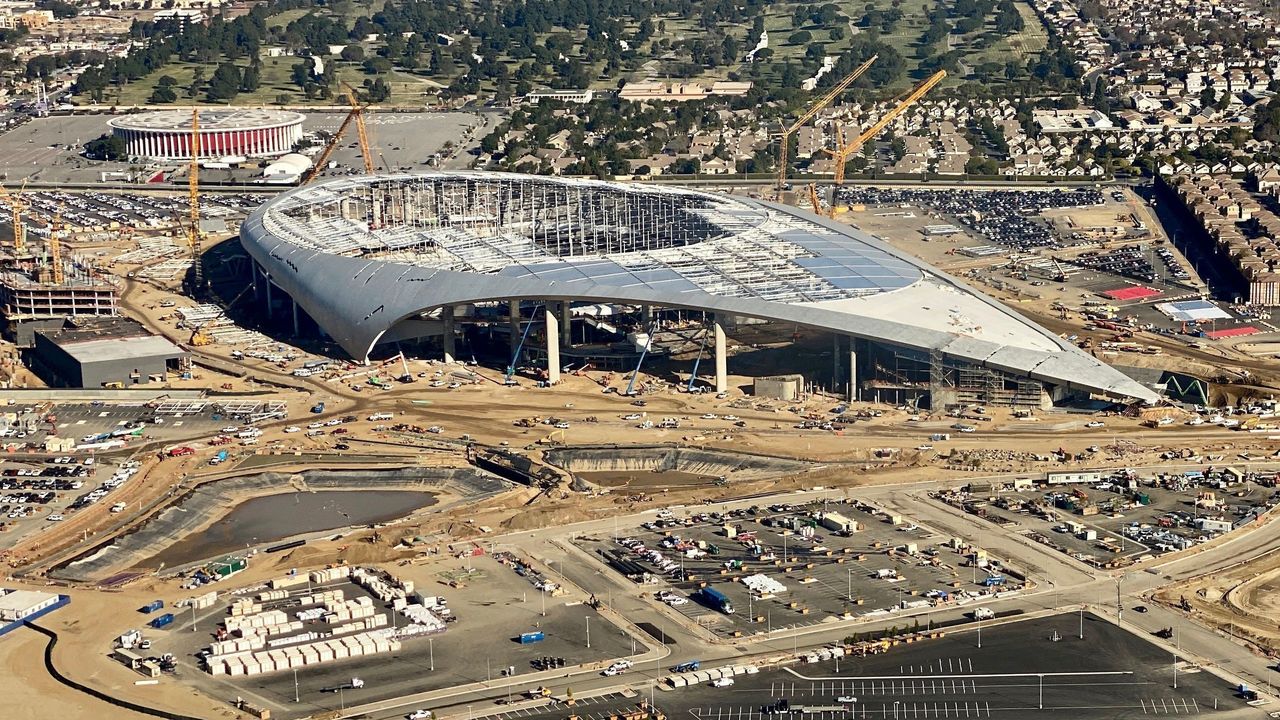 • Players will get a share of "revenues related to legal gambling operations in stadiums - not limited to gambling on NFL football." It's likewise not clear what that share will be.
• There's a chart that shows the growth in minimum salaries, which will exceed $1 million by the end of the deal. Another provision, however, states that each team will get additional money that can be used to increase minimum salaries to help them keep pace with revenue and salary-cap growth. In addition, the rookie pool will be tied to cap growth. These are actually potentially important developments for minimum-salary players and drafted rookies, whose annual pay increases under the current CBA lagged far behind the cap's gargantuan growth.
• Pension increases of 10% for current players, with pre-2012 players receiving a "uniform and increased pension benefit of $550 per month per credited season, increasing to $575 or $600 per month per credited season depending on increases in the revenue." In addition, players with three credited seasons would become pension eligible.
There's lots more, and players again should be advised to view the actual CBA once it's available, and to have it lawyered before voting. The details contained in the full document that went out to NFL player agents in Indy can be found below:
Dom Cosentino is a senior features writer at theScore.
Comments
✕
Here are the NFLPA's detailed highlights of the proposed CBA
  Got something to say? Leave a comment below!