Breakout or fakeout: Which 2022 breakout defensive stars are for real?
Julian Catalfo / theScore
In this two-part series, theScore's football editors give a verdict on whether 2022 breakout players will continue their success in 2023.
We looked at offense first. Next up are the defensive players. Rookies from last season weren't considered.
Dexter Lawrence, DL, Giants
2022 stats: 68 tackles, 7.5 sacks, 7 tackles for loss, 2 forced fumbles
Lawrence improved across his first three NFL seasons, but there were still questions about whether he was worth a first-round pick in 2019. The Giants selecting him 17th overall looks like a big steal after what the Clemson product did in Year 4.
Lawrence earned the first All-Pro berth of his career while becoming one of football's most disruptive players. He led all interior defensive linemen in pass-rushing grade and ranked second in total pressures only behind Defensive Player of the Year finalist Chris Jones. Lawrence was nearly unstoppable despite facing double-teams at a high rate, according to NFL Next Gen Stats plotted by ESPN's Seth Walder. Oh, and Lawrence was PFF's highest-graded interior defender against the run, too.
The main reason the 25-year-old broke out might be defensive coordinator Don "Wink" Martindale, who joined the Giants in the 2022 offseason. Known for his aggressive, blitz-heavy defenses, Martindale lined up Lawrence on both sides of the line of scrimmage and let him play nose tackle more often. As a nose tackle - where the 6-foot-4, 342-pound Lawrence played 563 snaps, up from 40 in 2021 - he was in a league of his own:
Fresh off signing a four-year, $87.5-million extension, there's no reason to think Lawrence will slow down.
Verdict: BREAKOUT
Alex Highsmith, LB, Steelers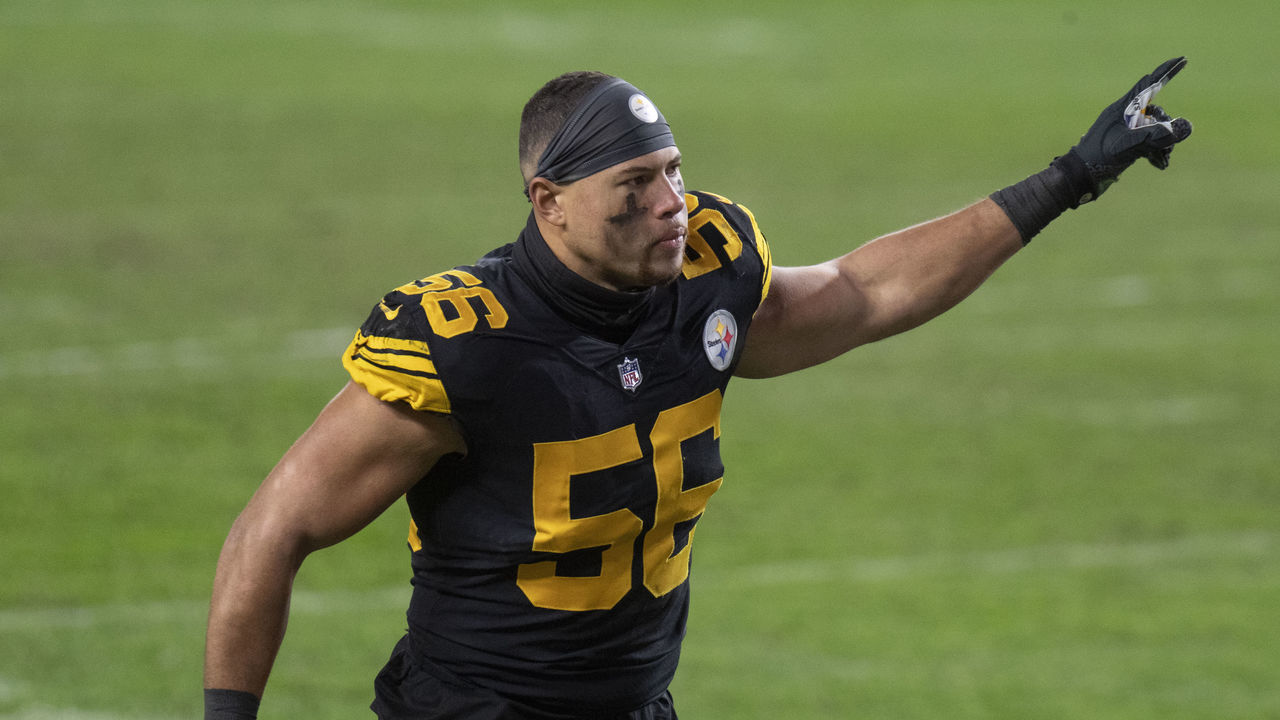 2022 stats: 63 tackles, 14.5 sacks, 12 tackles for loss, 5 forced fumbles
Highsmith captured the NFL's attention in 2022, finishing his third pro season with the sixth-most sacks in the league and tying for first in forced fumbles. Not bad for a former third-round pick who had eight career sacks before last season. Highsmith also racked up a career-high 20 QB hits.
Entering his contract year in 2023, Highsmith will play in a solid Steelers front seven, and he hasn't even turned 26. We can assume he'll replicate his breakout campaign then, right? It's not that simple. Highsmith produced at a high level when lined up opposite five-time Pro Bowler T.J. Watt, but his numbers weren't nearly as impressive without Watt on the field. Watt suffered a pectoral injury in Week 1 that sidelined him for seven games. That had a big impact on Highsmith, who amassed 11 sacks in the games Watt played (Weeks 1, 10-18) but only 3.5 sacks with Watt sidelined (Weeks 2-9).
Highsmith, who didn't see many double-teams, finished the season with an 11% pass-rush win rate, the lowest mark among players with at least 10 sacks. He ranked 91st in that category among eligible edge rushers. That's not ideal for a defender who should get more attention from opponents now.
Yes, Highsmith will be fine as long as Watt is the No. 1 guy, and together, they give Pittsburgh a solid duo. But impressive sack production doesn't necessarily put Highsmith on a different level. We still don't have enough evidence that he belongs to the NFL's highest tier of edge defenders. Highsmith's legit. But not 14.5-sack legit.
Verdict: FAKEOUT
Quinnen Williams, DL, Jets
2022 stats: 55 tackles, 12 sacks, 12 tackles for loss, 2 forced fumbles, 1 fumble recovery
There's a reason Williams is looking for a lucrative long-term extension that resembles Lawrence's new deal. The 2019 third overall pick finally broke out last year, topping the 10-sack mark for the first time while ranking second among interior linemen with a whopping 28 QB hits. Williams flashed his potential in his first three campaigns but hadn't shown consistency. The 25-year-old, who received one first-place vote for Defensive Player of the Year, was football's eighth-highest-graded defender in 2022, according to PFF.
Williams also earned his first career All-Pro nod, and it probably won't be his last. Granted, he's battled minor injuries that have forced him to miss nine games, including one in 2022. But when he's on the field, not much can stop the former Alabama star, who's proven he can wreak havoc despite constantly facing double-teams.
It helps that the Jets boast one of the NFL's best secondaries, which gives their pass-rushers more time to pressure quarterbacks. Led by corner Sauce Gardner - the reigning Defensive Rookie of the Year - New York's secondary should remain elite for years, as should the team's defensive front. Williams will remain unblockable as long as he can stay healthy.
Verdict: BREAKOUT
Josh Uche, LB, Patriots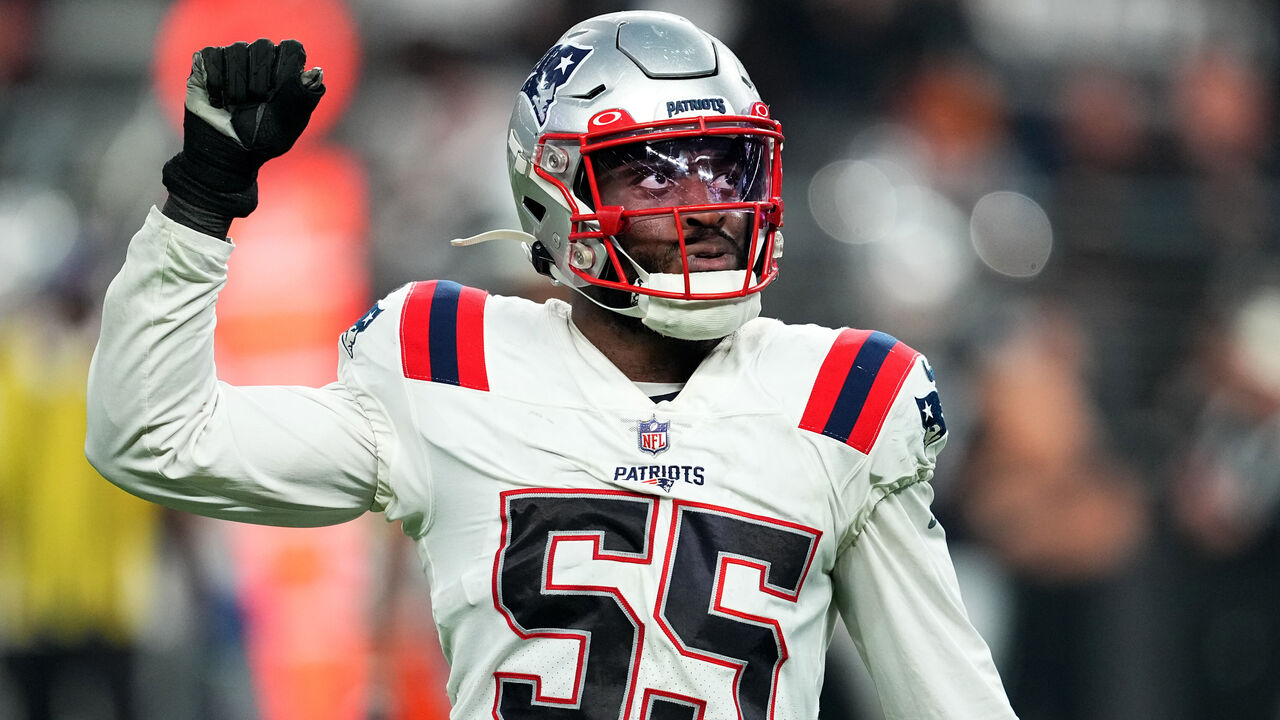 2022 stats: 27 tackles, 11.5 sacks, 9 tackles for loss, 2 forced fumbles
Uche was one of New England's biggest surprises. After the 2020 second-round pick racked up just four sacks combined in his first two NFL seasons, he formed a solid duo with Matt Judon in 2022 en route to setting career highs in sacks, tackles for loss, and quarterback hits (14). However, Uche's campaign might not have been quite as impressive as the numbers suggest.
Uche didn't record any sacks through the season's first five weeks before missing two games due to injury. He put on a show in the second half of the campaign, recording more sacks than any other player except Nick Bosa. However, six of Uche's sacks came against the Indianapolis Colts and Arizona Cardinals, who both ranked in the bottom 10 in sacks allowed and had backup quarterbacks under center versus New England.
The Michigan product wasn't the only player who benefited from playng in Bill Belichick's defense. Judon led the way with 15.5 sacks, while Deatrich Wise Jr., Ja'Whaun Bentley, and Christian Barmore all set career highs in sacks with the Patriots last season.
Uche stood out despite playing only 285 pass-rush snaps, which ranked 71st among eligible edge rushers. His efficiency at generating pressure and taking down QBs was impressive, but it could drop now that opponents are more aware of his potential. And in order to be on the field more often, he'll have to get better against the run. Uche isn't even 25 yet, so his future is bright. It's too early to call him a star, though.
Verdict: FAKEOUT
Frankie Luvu, LB, Panthers
2022 stats: 111 tackles, 19 tackles for loss, 1 INT, 7 sacks, 1 forced fumble, 4 passes defended
Luvu was everywhere on the field for the Panthers last season and did much more than Carolina could've asked for. The 26-year-old set a career high in tackles, received PFF's third-best grade in run defense among linebackers, ranked second in tackles for loss in the whole league, and even recorded a pick-6 on his first-ever NFL interception.
It's unusual for an undrafted player who flew under the radar to break out in his fifth season and suddenly become one of the league's most dynamic defenders. But that's the case with Luvu, who should be able to replicate his success in 2023 while playing in a better system.
The Panthers fired defensive coordinator Phil Snow midway through last season and will run a 3-4 defense under coordinator Ejiro Evero. That change should help Luvu, a versatile defender who can be key for Evero's unit due to his ability to play a traditional linebacker role or rush the QB from the edge. Two Denver Broncos linebackers - Alex Singleton and Josey Jewell - enjoyed solid seasons and racked up more than 100 tackles with Evero last year.
Verdict: BREAKOUT
Uchenna Nwosu, LB, Seahawks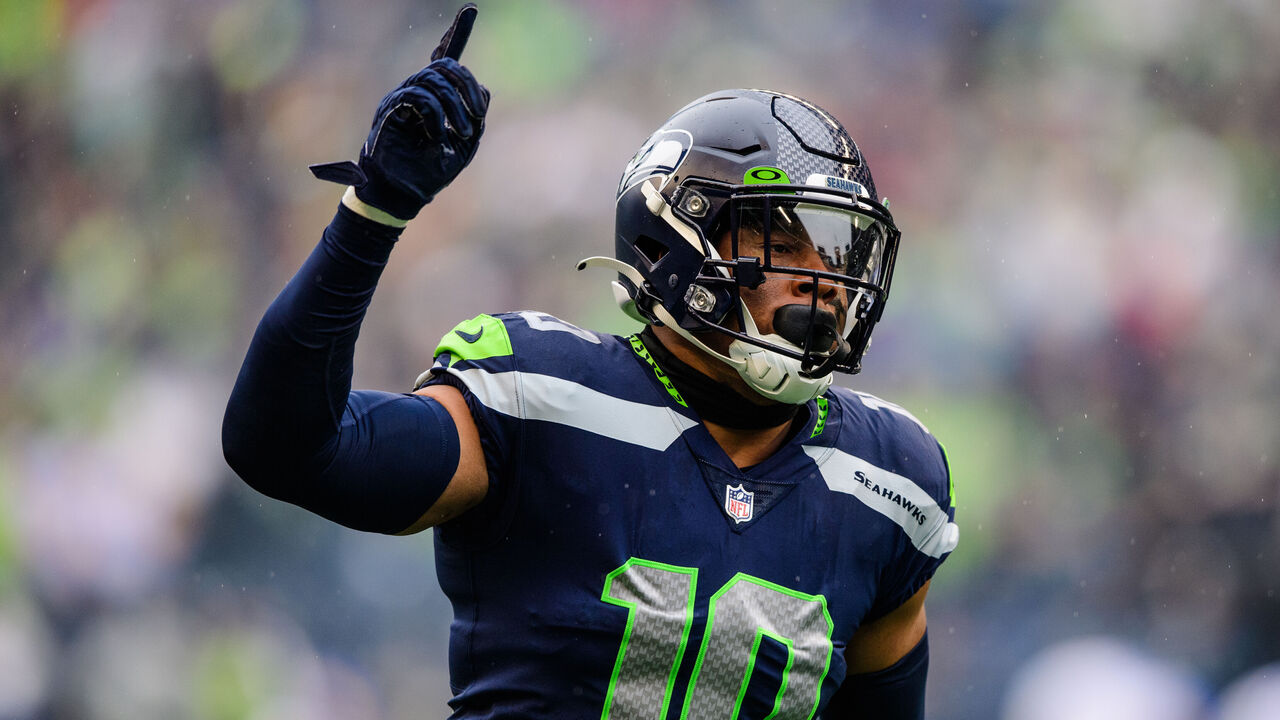 2022 stats: 66 tackles, 9.5 sacks, 12 tackles for loss, 3 forced fumbles
After a few good seasons with the Los Angeles Chargers, Nwosu stepped up in Year 1 with the Seahawks in 2022, registering career highs in tackles, tackles for loss, sacks, and QB hits (26). His 9.5 sacks matched his combined sack total from 2020 and 2021. The former second-round pick also played 78% of Seattle's defensive snaps, a team high among edge rushers.
As impressive as Nwosu was after joining Seattle on a cheap two-year, $19-million deal, there are reasons to expect his production will take a hit. Sack totals aren't necessarily an indication of dominance - at least not when the player in question had the 70th-ranked pass-rush win rate in true pass sets (which exclude plays with screens, play-actions, and quick passes), according to PFF. Nwosu didn't face many double-teams in 2022 and may be unable to hold his own now that offenses will be more prepared to stop him.
The 26-year-old's sack production fluctuated last season, as he put up seven sacks in the campaign's first nine games but only 2.5 in his final eight appearances (all of those in two games versus the Los Angeles Rams' depleted offensive line).
Verdict: FAKEOUT
Matt Milano, LB, Bills
2022 stats: 99 tackles, 3 INTs, 1.5 sacks, 2 fumble recoveries, 11 passes defended
It was about time Milano received All-Pro and Pro Bowl consideration. The 2017 fifth-round pick has been solid and consistent for most of his career, but he was rarely part of conversations regarding football's top defensive players. However, thanks to his excellent 2022 campaign - arguably the best of his NFL career - Milano claimed a first-team All-Pro berth and earned a contract extension.
Milano always seems to be in the right place at the right time and was key in helping Buffalo finish last season as the league's second-best scoring defense. The 28-year-old, who played 15 games in 2022, was exceptional near the line and stood out in pass coverage, allowing a career-low 62.6 passer rating in 68 targets and even scoring a 43-yard pick-6.
Bills fans shouldn't need to keep reminding everyone that Milano is underrated. He gained league-wide attention in 2022, and we should see more prime seasons from him - he'll be 29 at the start of the 2023 campaign.
Verdict: BREAKOUT
Talanoa Hufanga, S, 49ers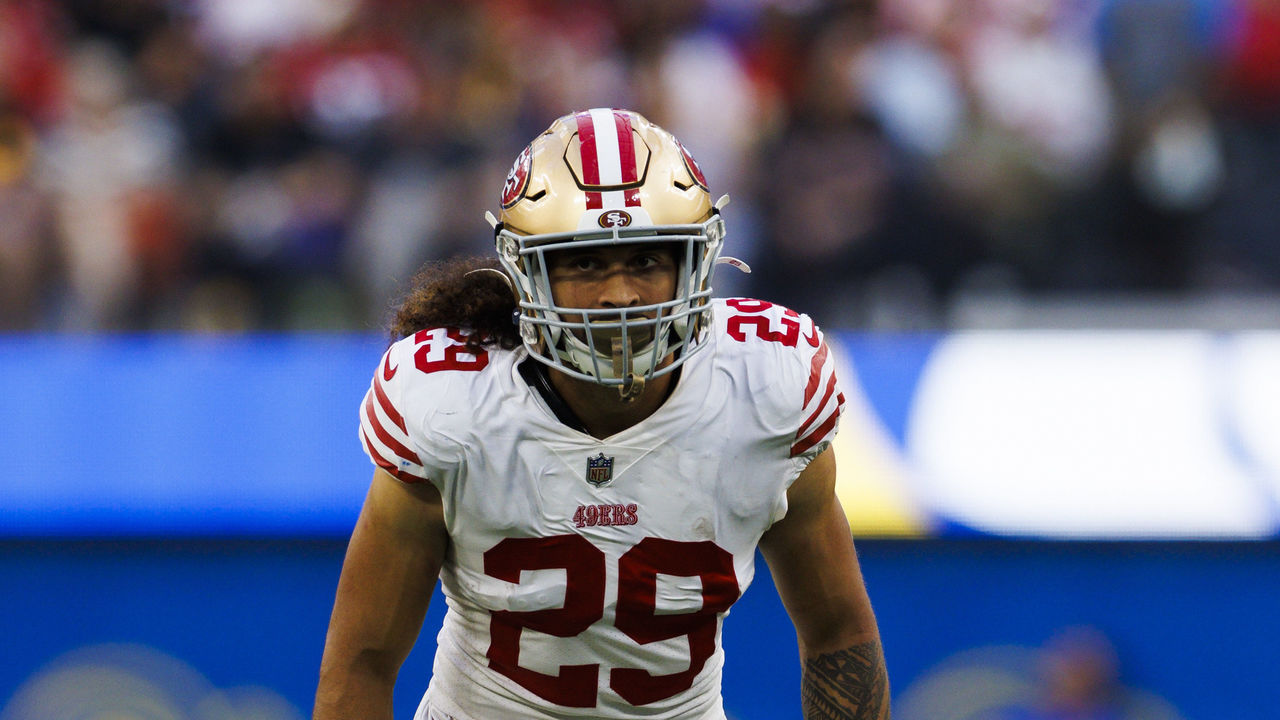 2022 stats: 97 tackles, 4 INTs, 9 passes defended, 2 sacks, 2 forced fumbles
After a relatively quiet season as a fifth-round rookie in 2021, Hufanga took the NFL by storm in his sophomore campaign, claiming an All-Pro nod in his first year as the full-time starter while helping San Francisco build football's top-ranked defense. Not only did the USC product become a fan favorite, but he also emerged as one of the sport's top safeties and even earned comparisons to Hall of Fame defender (and fellow former Trojan) Troy Polamalu.
Hufanga's high-risk, high-reward game produced several highlights, including a 52-yard pick-6. However, flaws emerged as the season continued, especially in pass coverage, where he allowed six touchdowns in 46 targets, according to PFF. Hufanga was on fire at the start of the campaign but wasn't nearly as hot at the end:
| | Weeks 1-9 | Weeks 10-18 |
| --- | --- | --- |
| INT | 3 | 1 |
| Comp% | 60.9 | 65.2 |
| Passer rating | 30.8 | 117.9 |
| Cov. Snaps | 283 | 356 |
| PFF grade | 75.2 | 59.2 |
Hufanga's instincts and explosiveness made him a big play waiting to happen, but he lacks elite athleticism compared to other star safeties, and that got him exposed at times. Playing for an elite defensive coordinator in DeMeco Ryans helped mask his deficiencies for part of the season, but Ryans left in the offseason to become Houston Texans head coach. It remains to be seen what the 49ers' secondary will look like with Steve Wilks as DC.
Hufanga has the potential to be a perennial Pro Bowler as he enters his third NFL season at the age of 23. But we can't assume he'll keep piling up takeaways; turnovers are unpredictable and often fluctuate. Let's wait and see if Hufanga can improve his consistency and make big plays without Ryans on the sideline before tabbing him for another All-Pro campaign.
Verdict: FAKEOUT
Kyle Dugger, DB, Patriots
2022 stats: 78 tackles, 3 INTs, 8 passes defended, 1 sack, 1 forced fumble, 1 fumble recovery
We barely knew who Dugger was when the Patriots drafted him in the second round in 2020 out of Lenoir-Rhyne. Three years later, he's established himself as one of the most versatile defenders in the NFL thanks to a breakout campaign in which he led the league with three non-offensive touchdowns - including two pick-6s - despite missing two games.
The 6-foot-2, 220-pounder lined up basically everywhere while collecting several game-changing plays. Dugger logged snaps at the line of scrimmage (30 snaps), in the box (419), at safety (82), in the slot (168), and at cornerback (53). Dugger ranked second in total pressures among safeties and third in average depth of tackle against the run (4 yards), claiming PFF's 11th-best grade at the position just a year after finishing outside the top 30 in that category.
Granted, Dugger probably won't score three touchdowns again. Turnovers are hard to predict. But he has demonstrated he's a modern-day box safety who can thrive with Belichick due to his size, speed, and instincts. Don't be surprised if Dugger gains Pro Bowl and potentially even All-Pro consideration in the next few years.
Verdict: BREAKOUT
Javon Hargrave, DL, 49ers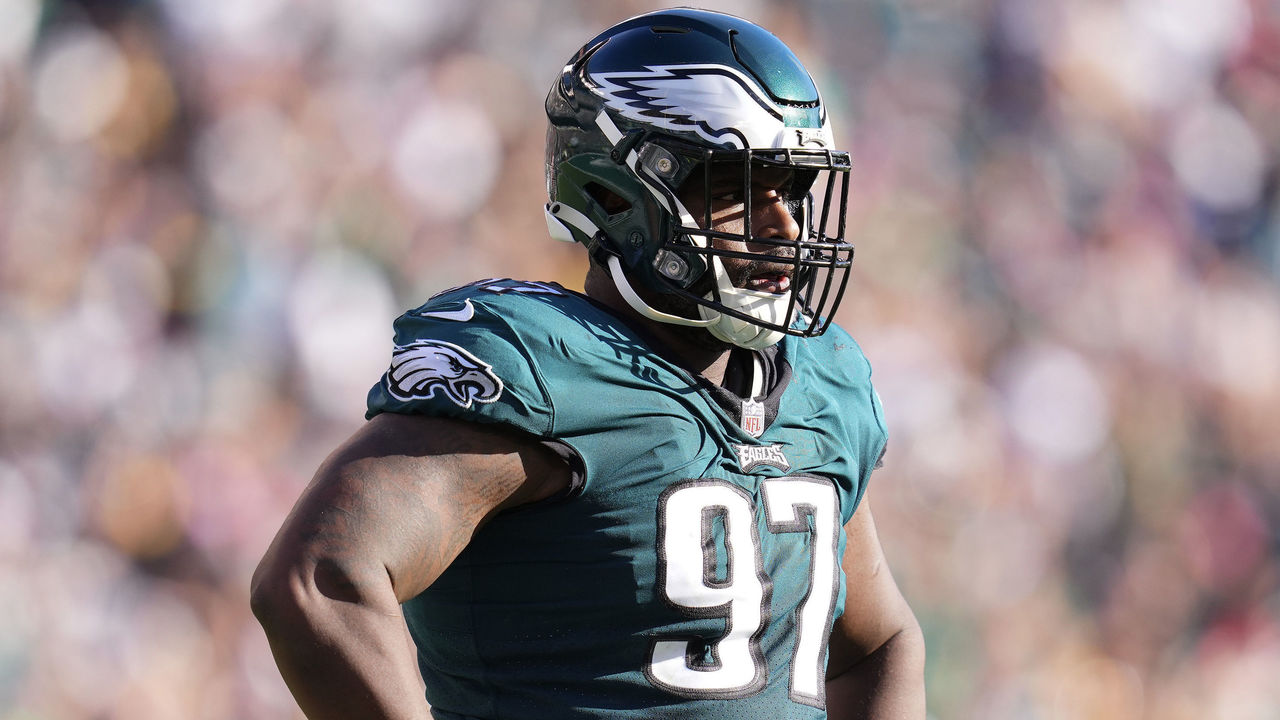 2022 stats: 60 tackles, 11 sacks, 10 tackles for loss, 1 forced fumble, 2 fumble recovery
Hargrave has seven NFL seasons under his belt, and he's been solid for most of them. But it feels like he never received the credit he really deserves until he tested free agency this year. One may even say he's already broken out; most of his 2021 pass-rushing stats were similar to last year's. But Hargrave topped 10 sacks for the first time in 2022 and ranked fourth among interior linemen in that category. That helped him sign an $84-million deal with the 49ers as the top defensive free agent in the market.
The 2016 third-round pick stood out as both a pass-rusher and run-stopper early in his NFL career with the Pittsburgh Steelers. With the Philadelphia Eagles in 2020, he moved to a defensive scheme that didn't need his abilities against the run as much but helped him take his pass-rushing skills to another level. In San Francisco, which boasted the league's best defensive unit led by reigning DPOY Nick Bosa, Hargrave will be in a position to do everything again.
Hargrave turned 30 this year, so his age could be an issue for the 49ers long term. But we've seen standout linemen play at a high level well into their 30s lately, and Hargrave has shown no signs of slowing down. He ranks third in pass-rush win rate at his position over the last three seasons, behind only Aaron Donald and Chris Jones, according to PFF.
Verdict: BREAKOUT