Fantasy: 5 risky picks to gamble on in 2022 (Updated)
Get ready for your season with theScore's 2022 Fantasy Football Draft Kit and subscribe to push notifications in the NFL Fantasy News section.
More in this series
Gambling with your fantasy picks can be stressful, but it can also be exhilarating. If you're willing to take some chances, here's an updated list of five players who could deliver league-winning performances in 2022 - as long as they don't sink your team first.
Alvin Kamara, RB, Saints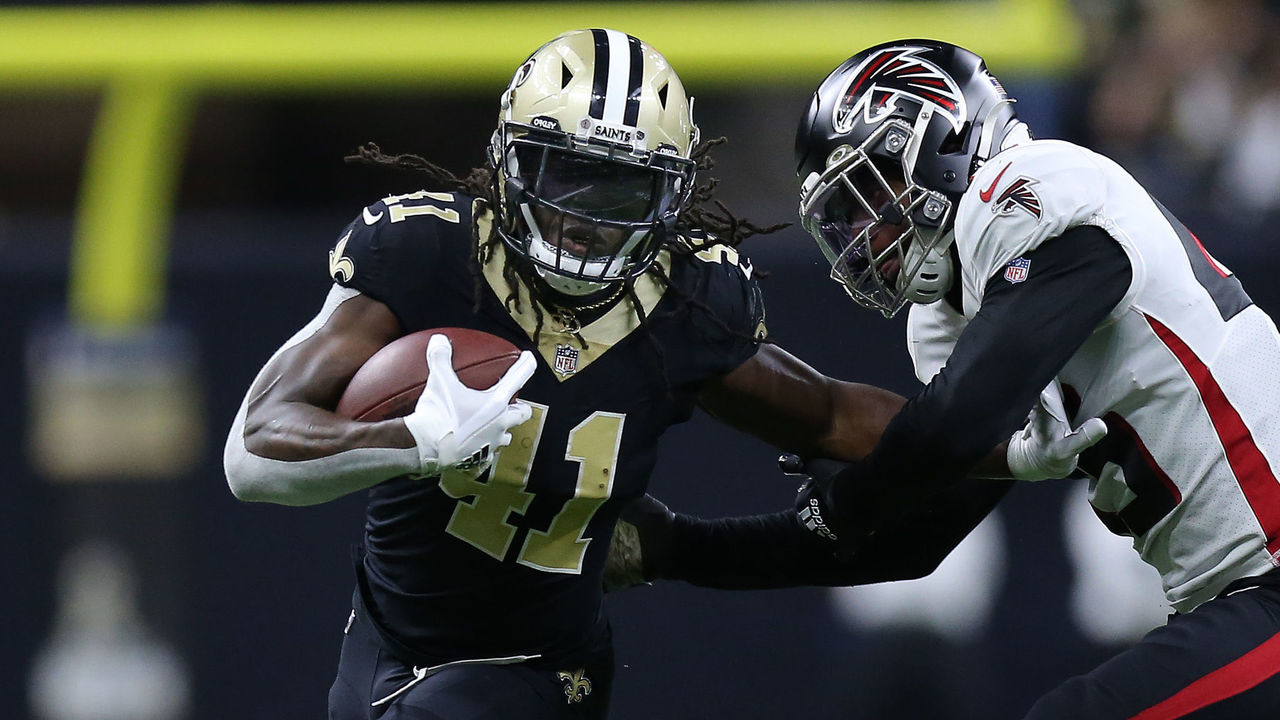 Kamara is facing a felony battery charge for allegedly injuring a person at a Las Vegas night club during Pro Bowl weekend earlier this year.

The potential for a suspension caused Kamara's fantasy stock to drop into the third and sometimes fourth rounds of drafts.
However, his hearings have been pushed back multiple times now and legal analysts like Drew Davenport of Football Guys believe it's likely that continues into 2023 - barring a plea deal or a video being leaked.
In the last week, we've seen Kamara's average draft position start to rise into the Round 2-3 turn, and for good reason.
If he does avoid a suspension this year, Kamara would immediately vault back into the top-10 discussion at running back.
That's the area he's finished in every season of his career when looking at fantasy points scored per game.
2021: RB6
2020: RB2
2019: RB8
2018: RB4
2017: RB4
Even with more target competition on the Saints' roster, Kamara is still a strong bet to post RB1 numbers in what should be an improved offense overall. While he might not reach 80 receptions again - like he did the first four years when playing with Drew Brees - the 27-year-old has as much touchdown upside as anyone in the league. And his main competition in New Orleans' backfield is Mark Ingram, who will turn 33 in December.
Given his looming legal issues, there's definitely risk attached to Kamara - but the signs are pointing toward him playing this season. If he does, you'll regret passing on him at his current ADP.
Robert Woods, WR, Titans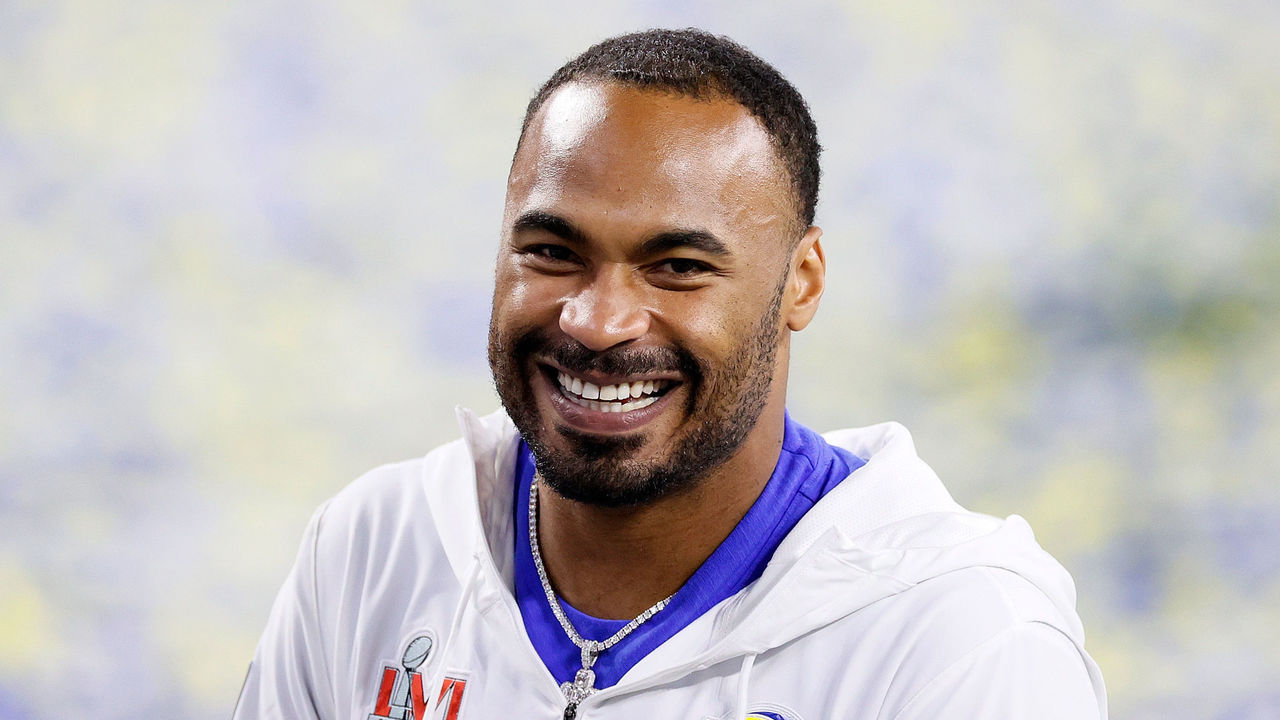 It's been an eventful year for Woods. He tore his ACL last November, celebrated a Super Bowl win with the Rams in February, and then L.A. traded him to the Titans in March.
It was initially assumed that Woods would play the No. 2 receiver role behind A.J. Brown. However, that scenario quickly changed when Tennessee sent Brown to Philadelphia in a draft-day trade.
The Titans selected Treylon Burks to help replace Brown, but the first-round rookie had a less-than-ideal start to his NFL career - missing most of OTAs due to asthma and apparent poor conditioning. Though he's performed much better in training camp, he's still a work in progress.
That leaves the door open for Woods to take on a bigger target share this season. He'll be 10 months removed from his ACL injury by the time Week 1 of the upcoming season rolls around, but he's already shed his brace and is making plays in practice.
The 30-year-old had been a remarkably consistent PPR scorer during his time with the Rams. Woods finished as the WR18 (15.2 fppg), WR19 (15.3 fppg), WR14 (15.5 fppg), WR16 (16.6 fppg), and WR19 (13.6 fppg) in average fantasy points per game over the last five seasons.

Though the recovery timeline could complicate his fantasy outlook for 2022, Woods is a player well worth the risk in the middle rounds.
Cordarrelle Patterson, RB, Falcons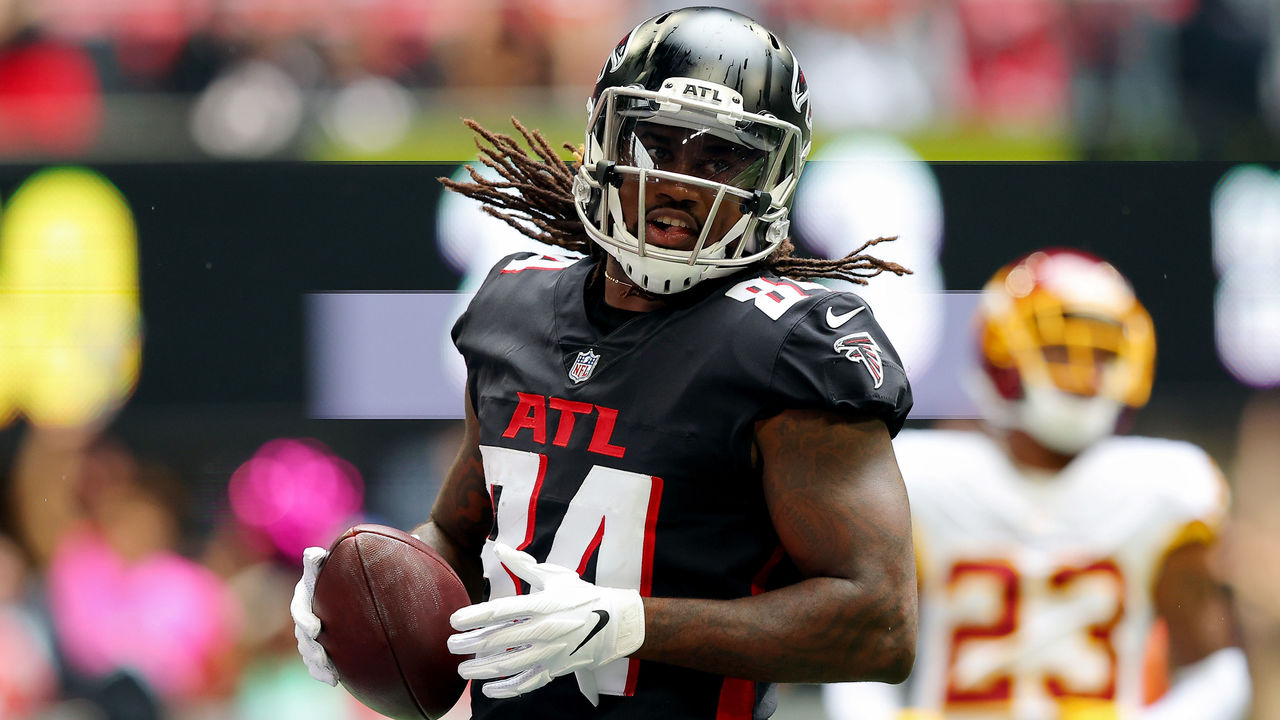 Let's face it, you'll never feel good about investing in a 31-year-old running back who's coming off his first notable fantasy campaign in nine NFL seasons. But with the state of the Falcons' RB depth chart, it's looking like Patterson will have another sizeable role in 2022.
After releasing Mike Davis, Atlanta is left with 30-year-old veteran Damien Williams and rookie fifth-rounder Tyler Allgeier as Patterson's main competition for touches in the backfield.
Allgeier is the more intriguing option over Williams because of the allure of the unknown. But there's a reason he slipped to Day 3 of the draft, and it centers around his lack of elite traits. Allgeier profiles as a durable, volume-dependent producer in the pros, and he's more likely to settle into a backup or complementary spot versus a starting job.
It's also worth noting that the Year 1 hit rate on fifth-round running backs is incredibly low.
That brings us back to Patterson, who amassed 1,166 yards from scrimmage, 52 receptions, and 11 total touchdowns in 2021. That was good enough to end the year as the RB16 in PPR fantasy points per game, even though he faded over the final month due to injuries.
Patterson was the RB10 prior to getting his touches reduced late in the year, averaging 17.7 fppg over his first 12 appearances.
Head coach Arthur Smith said C-Patt's late-season dip led to the team holding him out of minicamp and putting him on his own offseason workout program in hopes of keeping him healthy for all 17 games.
With limited playmakers in the backfield, Patterson will be an important part of Atlanta's offense for a second straight year. That gives him the potential for another RB2 fantasy performance if he can avoid wearing down.
Adam Thielen, WR, Vikings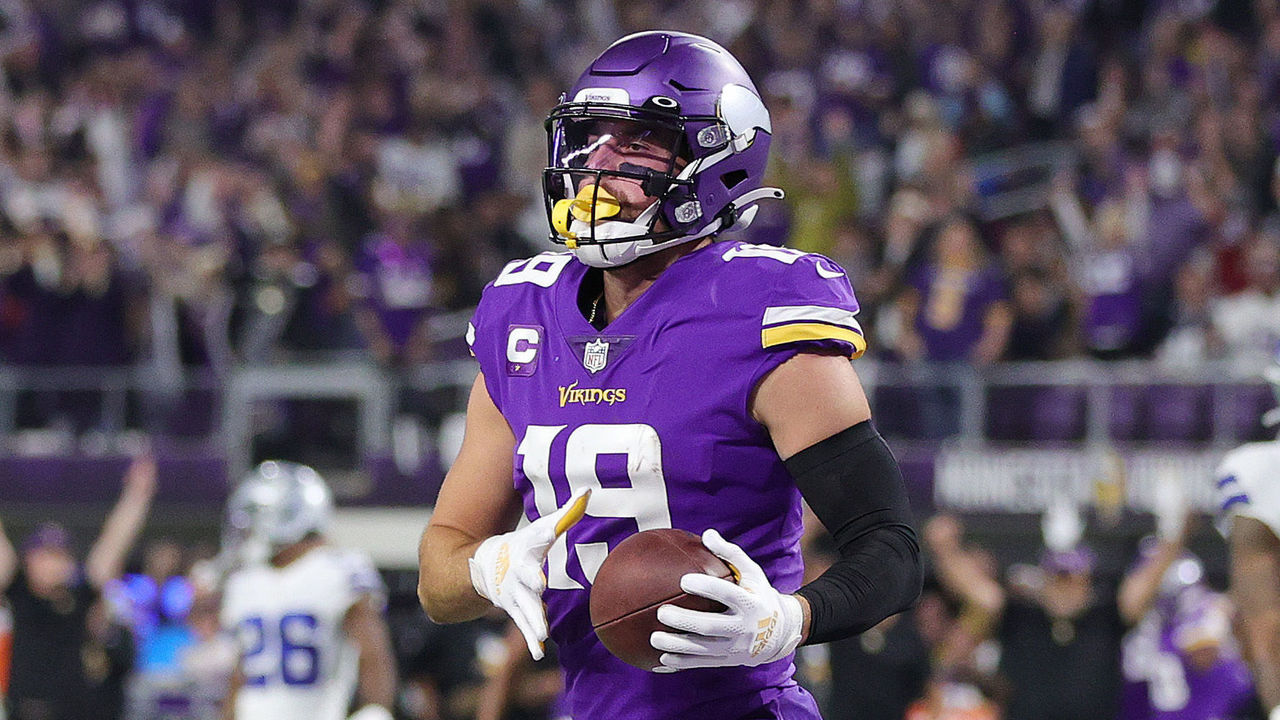 For many years, Thielen has felt like a cheat code in fantasy, with managers downplaying his contributions in favor of more explosive teammates like superstar Justin Jefferson or former Vikings standout Stefon Diggs.

And yet, Thielen has continued to produce high-end stats through it all:
2017: WR11 (15.0 fppg)
2018: WR7 (19.2 fppg)
2019: WR23 (15.5 fppg through seven weeks before injuries derailed his season)
2020: WR11 (16.9 fppg)
2021: WR9 (17.4 fppg through 12 weeks before injuries derailed his season)
Durability is the main question mark hanging over Thielen as he enters his age-32 campaign. He's missed significant time in two of the last three seasons.
But when Thielen's on the field, there's no denying his connection with Kirk Cousins or his effectiveness around the red zone. The crafty veteran is tied with Tyreek Hill for the third-most receiving touchdowns (24) over the last two years, behind only Davante Adams (29) and Mike Evans (27).
With a new coaching staff intent on throwing the ball more, Thielen should continue to provide WR2 fantasy production whenever he suits up. There's definite value with his sixth-round ADP as the 34th receiver being selected.
David Montgomery, RB, Bears
Fantasy managers' concerns regarding Montgomery are understandable. Under Matt Nagy, the Bears haven't had much success in recent years, and running backs in subpar offenses face a higher degree of difficulty in producing big stats.
However, Montgomery has been an exception to that rule, finishing as the RB8 in PPR fantasy points per game (17.7 fppg) in 2020 and the RB19 (14.0 fppg) last season.
He's also displayed the potential to win weeks when there's a good matchup and the Bears can stay competitive. A quick look at our 2022 strength of schedule matrix shows Montgomery with the easiest fantasy strength of schedule among all running backs.
While beat writers have speculated that backup Khalil Herbert could be more involved this season, Montgomery is still the favorite to lead Chicago's backfield in touches by a wide margin.
Armed with a new coaching staff, a promising young quarterback, and limited weapons in the passing attack, Montgomery should once again be a focal point of the offense and ride that workload to reliable RB2 fantasy numbers. That makes him an underrated option at his current ADP of RB20 in the fifth round.
More in this series