5 players to stash in fantasy keeper leagues
Glenn James / National Hockey League / Getty
The following players may not be fantasy relevant during the 2021-22 season, but they could become incredibly valuable in keeper leagues down the road.
Most of these phenoms will need to be designated as not active (NA), so be sure to check your league's settings before drafting any of them.
Lucas Raymond, LW, Red Wings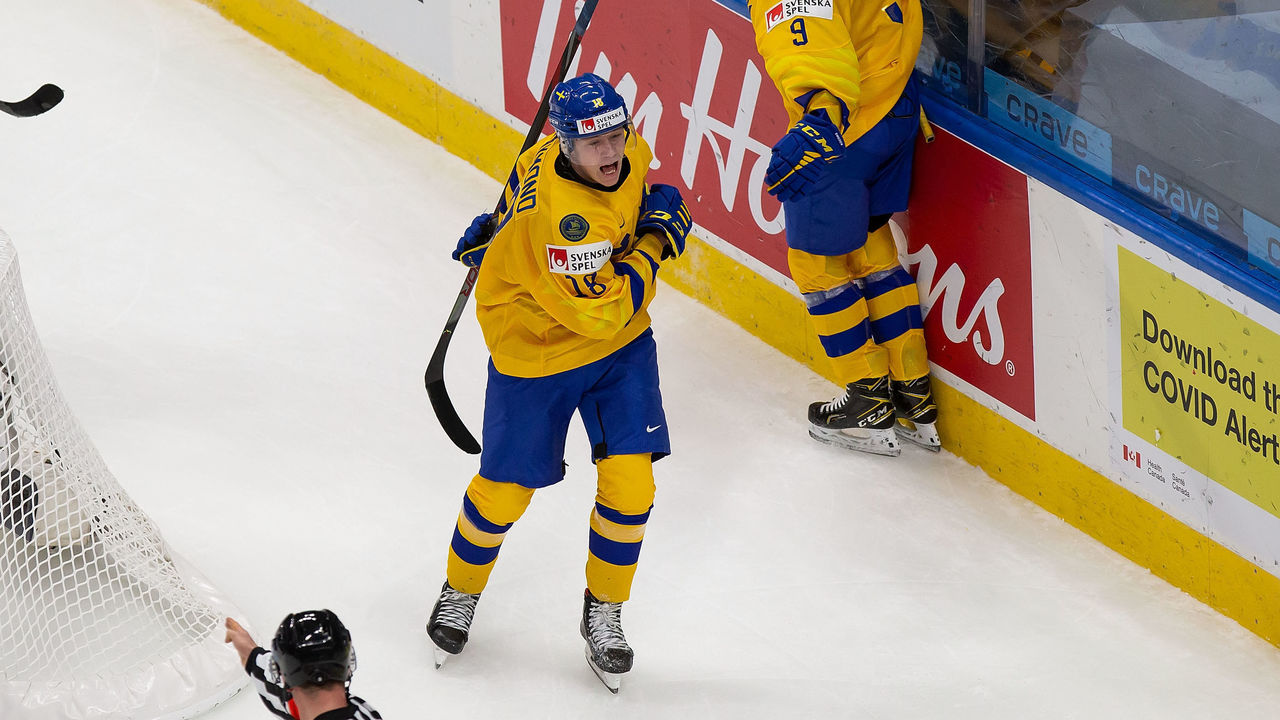 Raymond is tearing it up this preseason, recording six points in three games thus far. Still, there's no guarantee he'll make the Red Wings' opening night roster considering he's just 19 years old and general manager Steve Yzerman often prefers to "overripen" his prospects.
It's also possible that Raymond will make the team, play nine games, and then get sent down in order for his entry-level contract to slide.
Whenever he does make the NHL on a full-time basis, Raymond could become a fantasy star. The 2020 fourth overall pick is loaded with talent and put up 18 points in 34 games in the Swedish league last season. Plus, there will be a top-six role waiting for him given Detroit's lack of high-end forward depth.
Connor McMichael, C, Capitals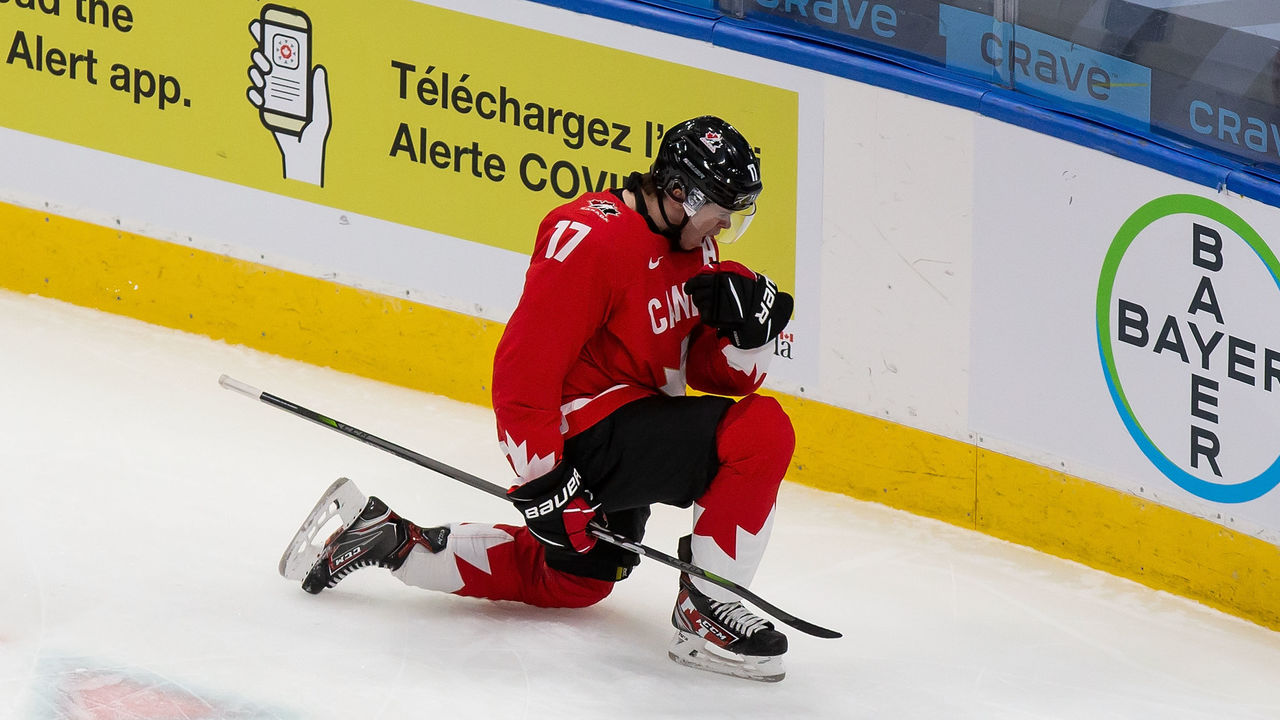 McMichael looks like a draft-day steal. The 25th overall pick in 2019 racked up 14 goals and 13 assists in 33 games with the AHL's Hershey Bears a year ago and helped Canada capture gold at the world juniors with an eight-point performance in seven contests.
The 20-year-old is competing for a spot on the Capitals' opening-night roster. If he makes the team out of camp, his stay may only last until Nicklas Backstrom is ready to return - unless, of course, McMichael forces Washington's hand and earns the right to remain.
If McMichael makes the team and hangs on after Backstrom's return, he could be shifted to the wing, which means he'll gain greater positional eligibility in fantasy. If he impresses, the Capitals could also become even more willing to trade Evgeny Kuznetsov at some point. Washington has four stellar wingers in its top six, so even center on the club's second line should be considered luxurious fantasy real estate.
Nick Robertson, LW, Maple Leafs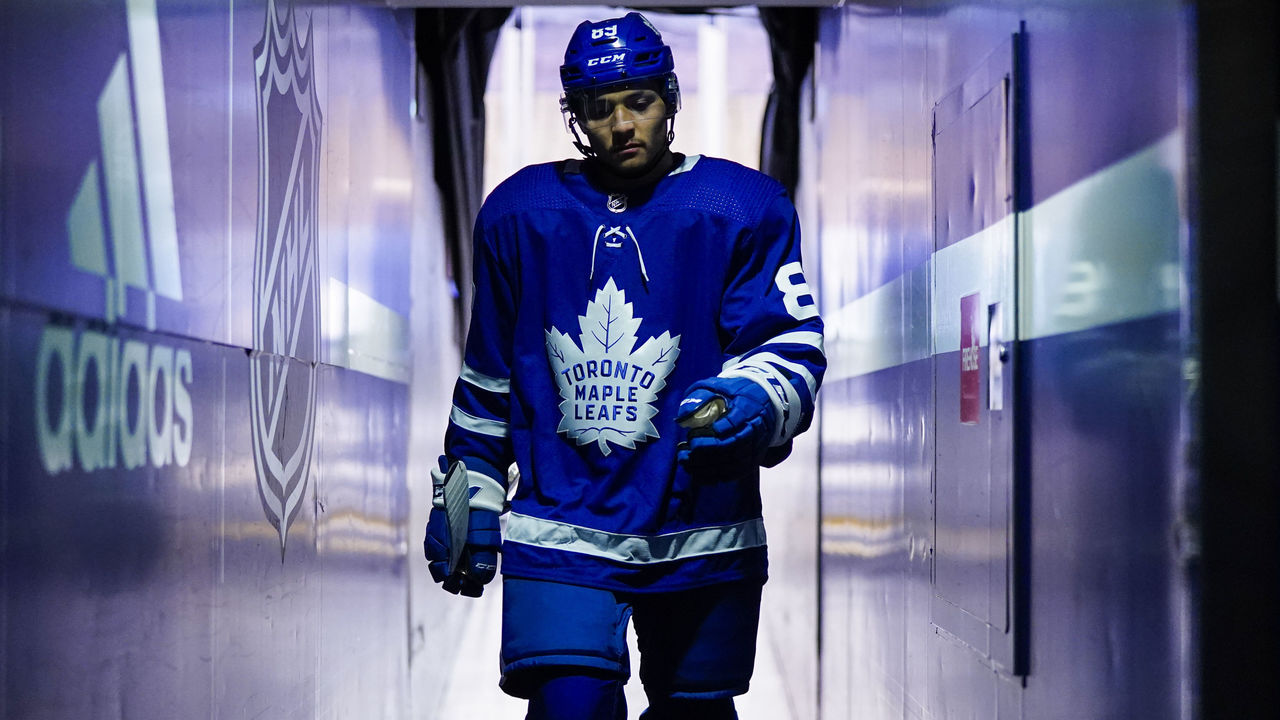 Robertson has already been optioned to the AHL - which is a good thing. It makes him NA eligible, and he'll have the opportunity to develop his game while playing top-line minutes in the minors.
When Robertson does arrive in the NHL on a full-time basis - whether it's later this season or in 2022-23 - he'll have ample opportunity for a top-six job with the Maple Leafs alongside some elite talent.
The players currently jockeying for position alongside the Auston Matthews-Mitch Marner and John Tavares-William Nylander duos are predominantly cheap fliers who all have warts in their games: Nick Ritchie, Michael Bunting, Ondrej Kase, Alexander Kerfoot, and Ilya Mikheyev.
Toronto will be up against the cap again in 2022-23, so the club may need someone on an entry-level contract - like Robertson - to fill a top-six spot.
Robertson has shown promise at various levels. He led the OHL with 55 goals in 46 games in 2019-20 and posted an admirable 16 points in 21 AHL games last year.
Jake Oettinger, G, Stars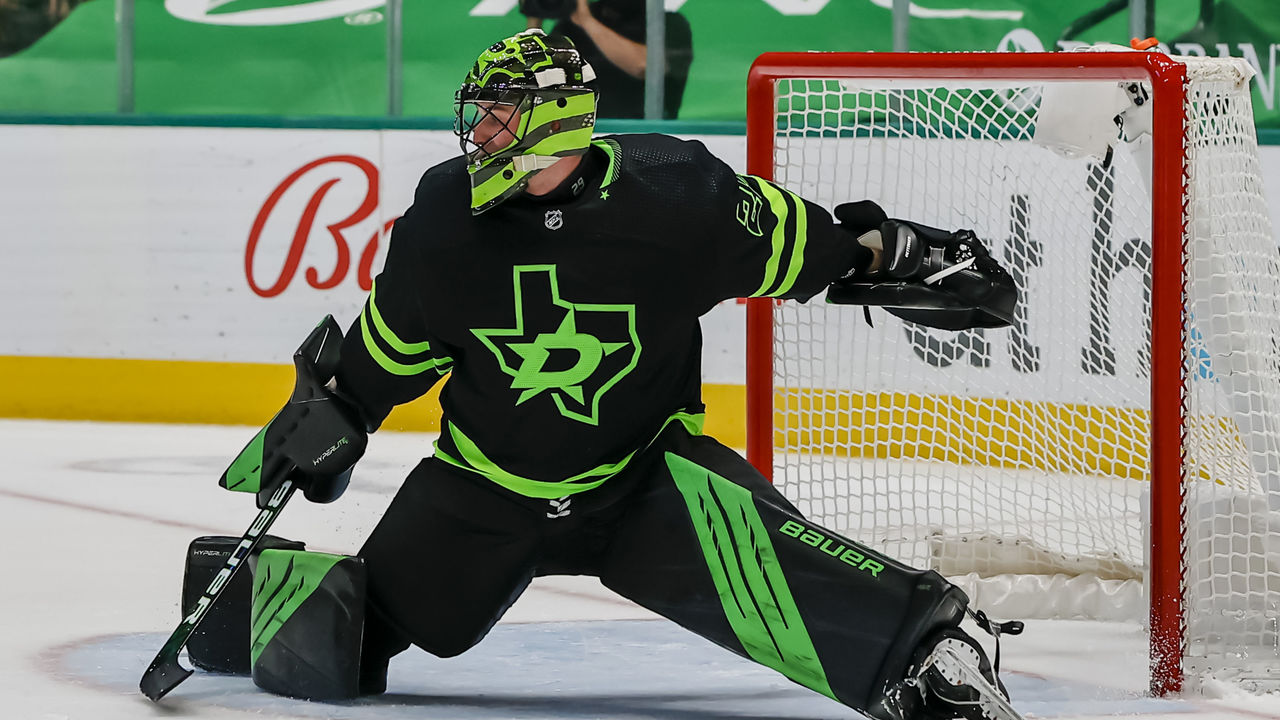 Oettinger was on this exact list a year ago, but he warrants a repeat appearance.
The 22-year-old got into 29 games with the Stars last season, posting a .911 save percentage and a 2.36 goals-against average. He even outperformed veteran starter Anton Khudobin.
However, Dallas' depth in goal likely means Oettinger will start the season in the AHL - giving him NA eligibility - since he can be sent down without waivers. Khudobin remains under contract, Ben Bishop is working his way back from a knee injury, and the club inked veteran Braden Holtby to a one-year, $2-million contract in the offseason.
Fantasy managers may have to be patient, but Oettinger remains the Stars' goalie of the future. The organization used a 2017 first-round pick on the 6-foot-5 netminder, and he's already shown he can handle the NHL game.
Although Khudobin and Bishop are both under contract for next year, they're both in their mid-30s, so Oettinger could easily force his way into a job. At the very least, he's the team's No. 1 goalie by 2023-24. And the club's defensive core should still be rock solid by then.
Ukko-Pekka Luukkonen, G, Sabres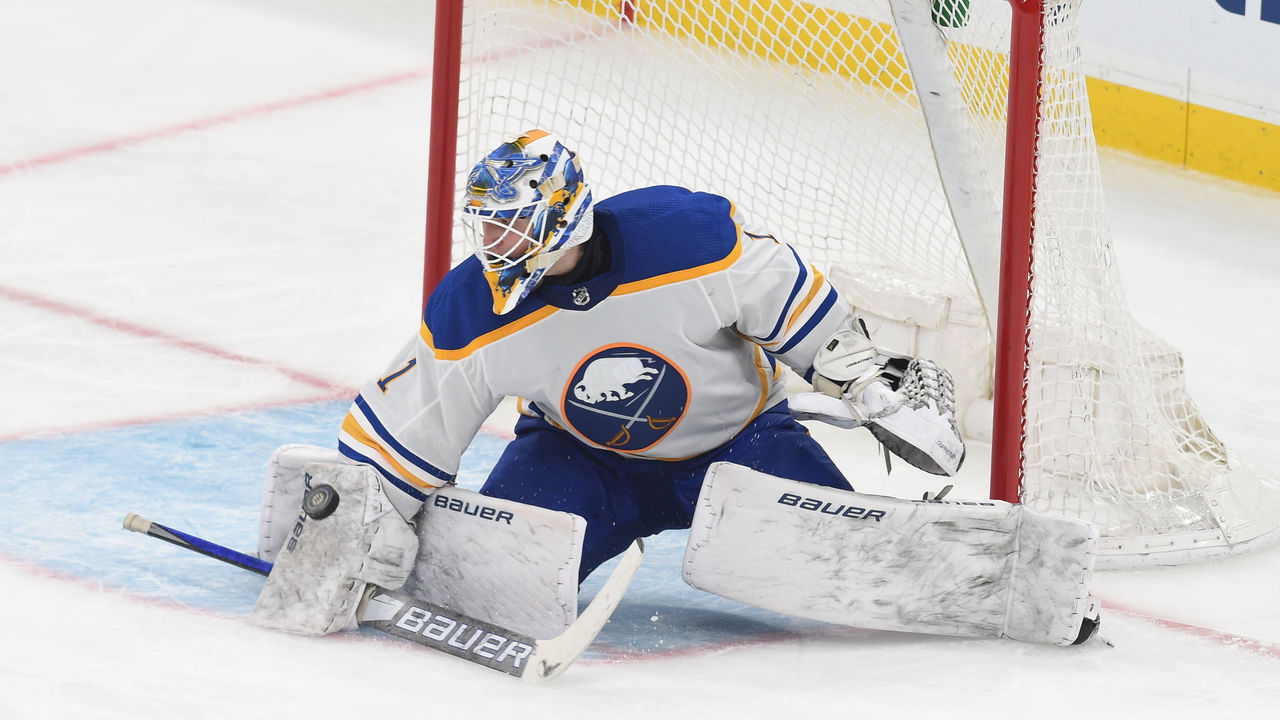 Luukkonen is also a returnee on this list. His path to playing time is much clearer than Oettinger's, although the situation isn't as promising.
The Sabres will begin the season with the uninspiring tandem of Craig Anderson and Dustin Tokarski in goal. Both netminders are only under contract for one season.
Luukkonen, 22, held his own during four NHL appearances last year, posting a .906 save percentage behind a tire fire of a team. He didn't perform all that well during his other stints, though: He recorded an .888 save percentage in 14 AHL games and a .908 save percentage in 13 appearances in the Finnish league.
However, he still has plenty of potential. With another year of seasoning, he could be ready for full-time NHL duty by 2022-23 - or, if he shines in the minors, perhaps even earlier.
Josh Wegman has been theScore's resident fantasy hockey expert since 2015. Find him on Twitter @JoshWegman_.