2021 NFL Draft prospect rankings: Cornerbacks
Photo illustration by Nick Roy / Getty Images
theScore's Mike Alessandrini breaks down the top cornerback prospects in the upcoming 2021 NFL Draft as part of a position-by-position series rolling out throughout April.
Top 50
QB | RB | WR | TE | OL
EDGE | DL | LB | CB | S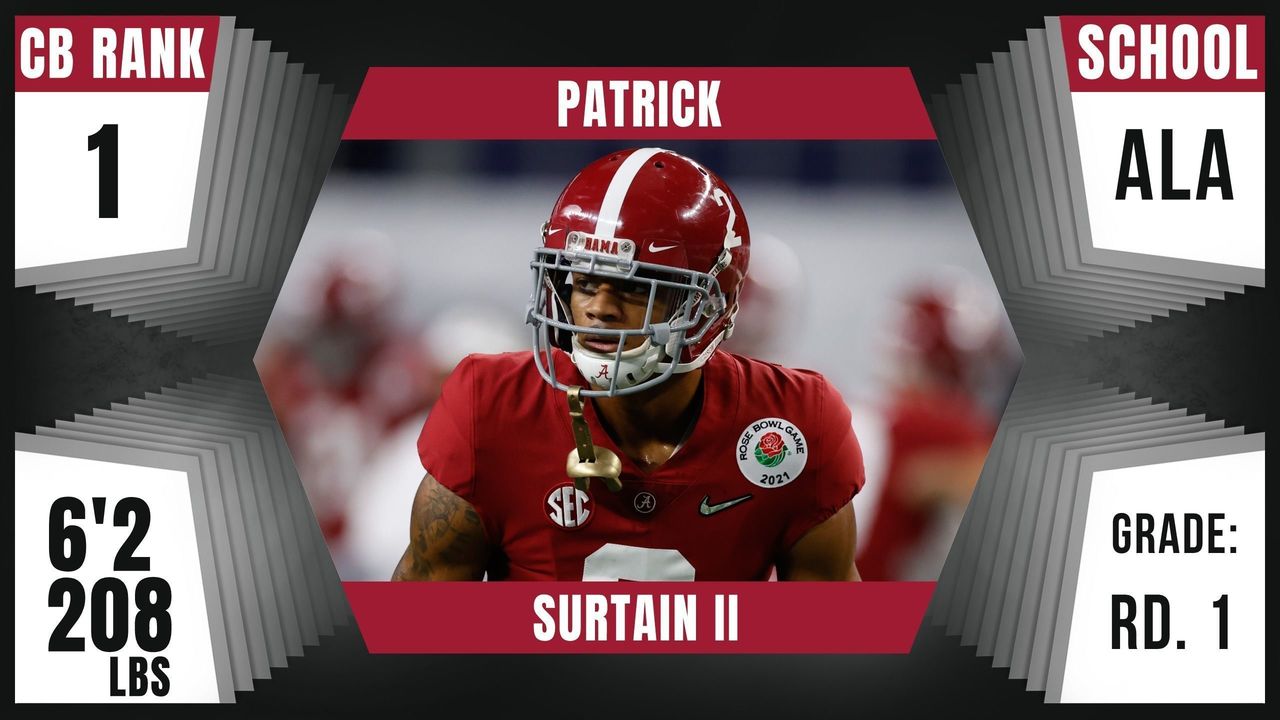 You'd be hard-pressed to find a more polished prospect in the 2021 class than Surtain. The son of former Miami Dolphins and Kansas City Chiefs cornerback Patrick Surtain, the Alabama product offers everything NFL teams look for at the position, including size, length, athleticism, ball skills, patience in press coverage, and man-coverage chops. Surtain isn't the quickest defender, but he's battle-tested in the SEC, and his development in certain aspects of the position is a year or two ahead of most young players. He's a Week 1 starter wherever he lands.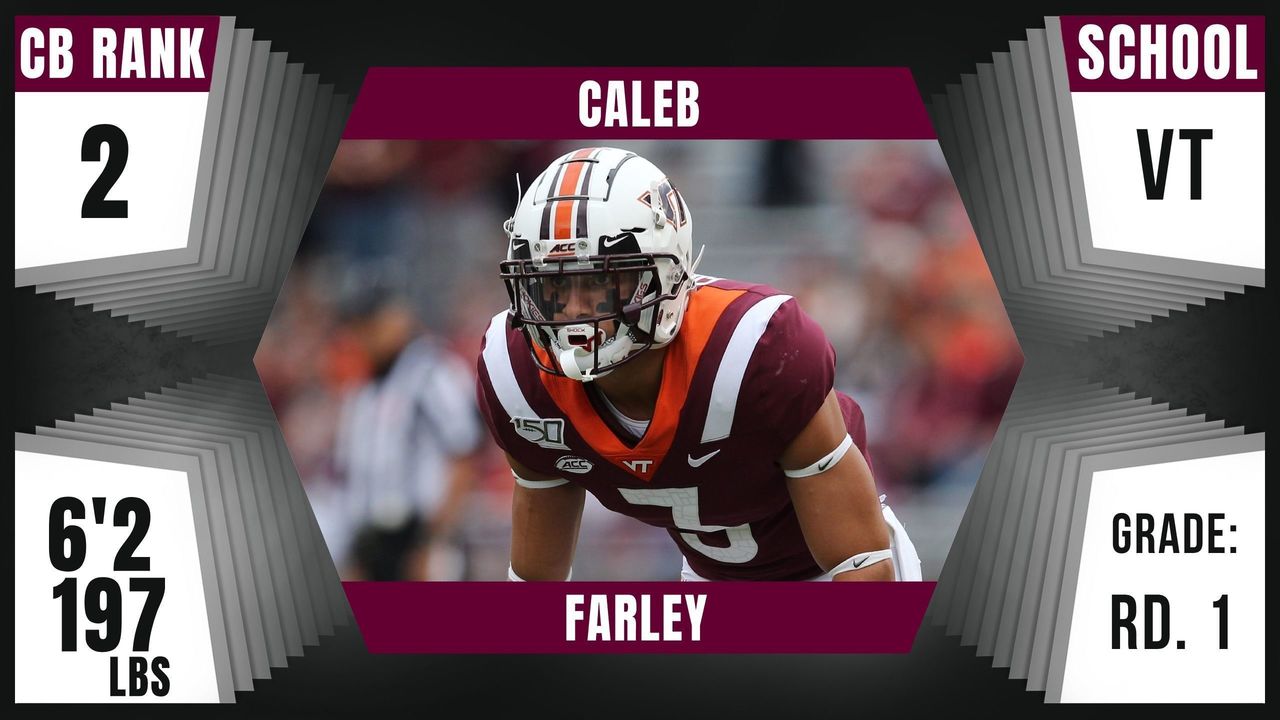 Farley has more natural talent than any other defensive back in this class. Despite opting out of the 2020 campaign, the former Hokie displayed elite speed and athleticism, amassing six interceptions and 19 pass breakups in 23 career games. His advanced instincts and route anticipation fit in any coverage scheme. Farley's injury history is his largest hurdle, as he tore his ACL in 2017 and recently underwent surgery to remove a herniated disk in his spine. If healthy - and it's a pretty big if at this point - Farley's tools and mental acumen will allow him to excel wherever he lands.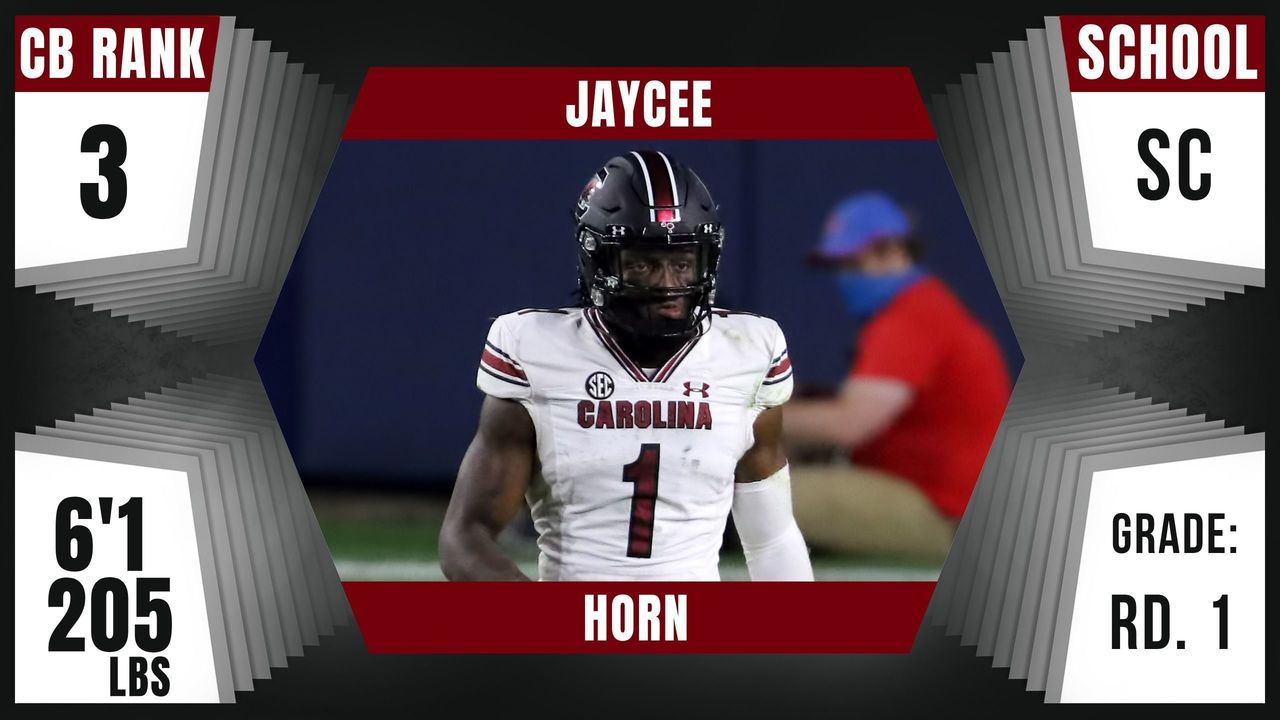 Horn's blend of size, athleticism, and physicality makes him a unique prospect. He's exactly what NFL clubs covet at the catch point, as he has the ability to either intercept passes or break them up with late hands. Plus, Horn makes every snap a battle for opposing receivers. Unfortunately, his aggressive playstyle can work to his detriment. He often holds onto receivers for dear life, which could lead to penalties in the pros. Still, the son of former NFL receiver Joe Horn possesses press-man coverage traits you don't see often. In the right system, Horn will shine.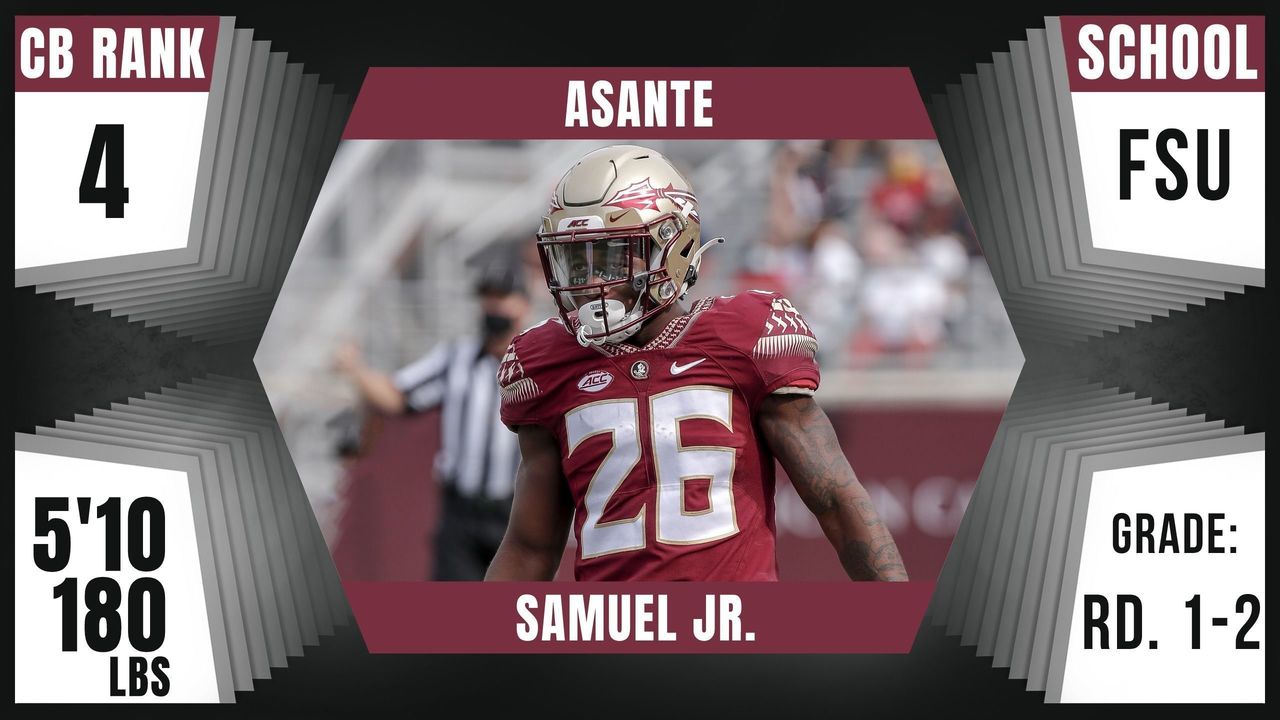 Another prospect with NFL bloodlines, Samuel's natural feel may be unrivaled in the 2021 class of cornerbacks. The Florida State product is smooth and able to jump routes before the receiver can finish his break. Samuel should be a shoo-in first-round pick, but his height and length will scare a handful of teams away. However, size deficiencies didn't stop him from disrupting a number of targets at the catch point in college. Samuel's skill set translates perfectly to zone coverage, and he offers added versatility in the slot. Don't write him off because of his measurables - you'll be sorry you did.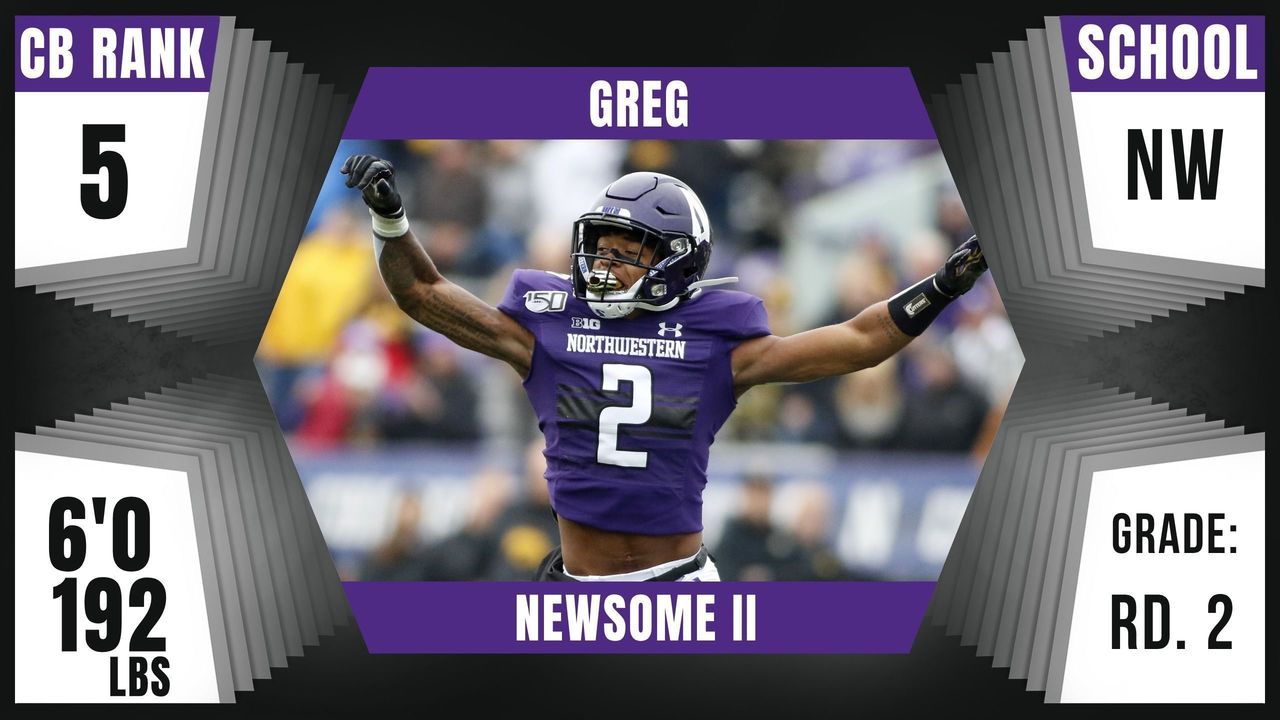 Newsome stepped up his game last season after a solid 2019. One of the premier cornerback prospects in his class, he displays quick feet, good long speed, and the ability to break up passes at the catch point. Northwestern's scheme somewhat bottled his talent up, keeping everything in front of him. Still, Newsome's processing skills are top-notch, and he can seamlessly fit into any system. But with questions surrounding his play strength and aggressiveness, we're not sure he has the upside of a perennial Pro Bowler.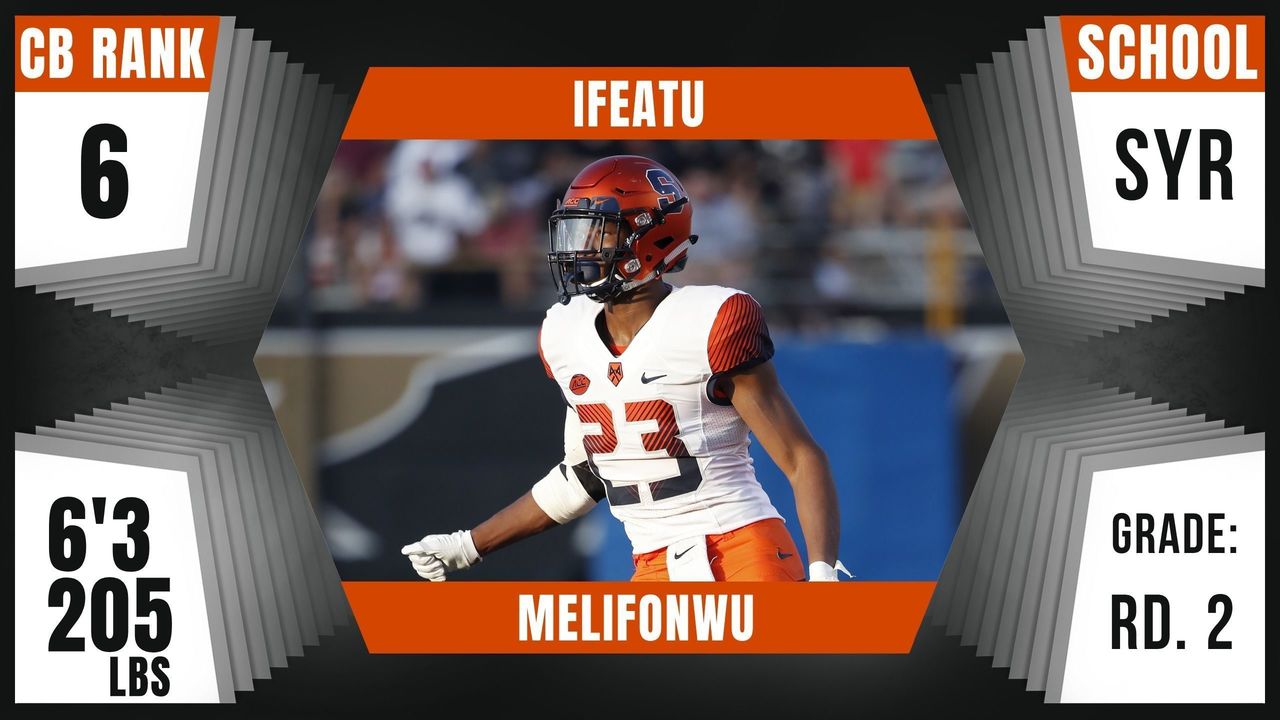 If you were to build the perfect cornerback prospect, he'd look a lot like Melifonwu. His height and length are well above average, and he moves incredibly well for his size. However, the former Syracuse defender is missing a few pieces. Melifonwu is surprisingly passive in man coverage despite holding a size advantage over most receivers. In zone, he won't read and react as quickly as his peers. But overall, Melifonwu is productive at the catch point, and he has too many tools to ignore. His upside is through the roof.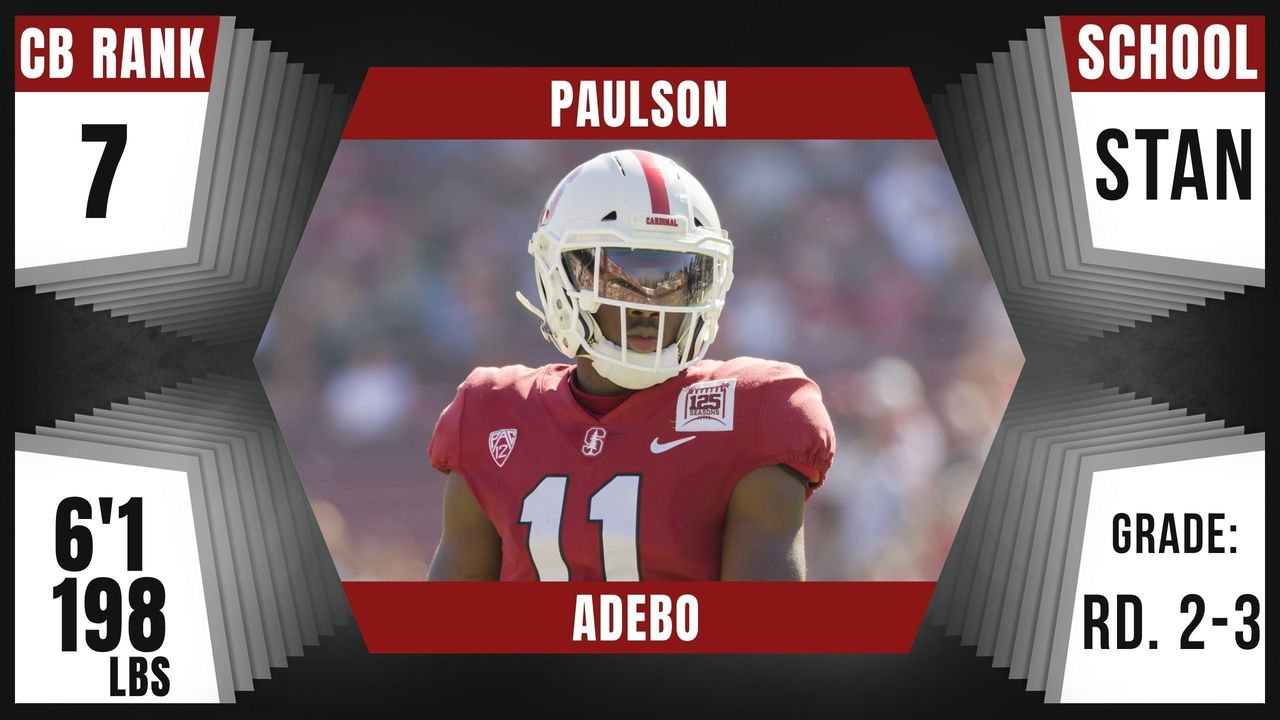 Overlooked after opting out of last season, Adebo feels like a sleeper. The former Cardinal amassed eight interceptions and 27 pass breakups in just two collegiate campaigns. Adebo is an average athlete who's fairly aggressive in man coverage, but that's not where he thrives. His instincts, processing, and effortless movement skills are best amplified in zone coverages. Adebo has every chance to be a reliable starter, if not more, in a zone system.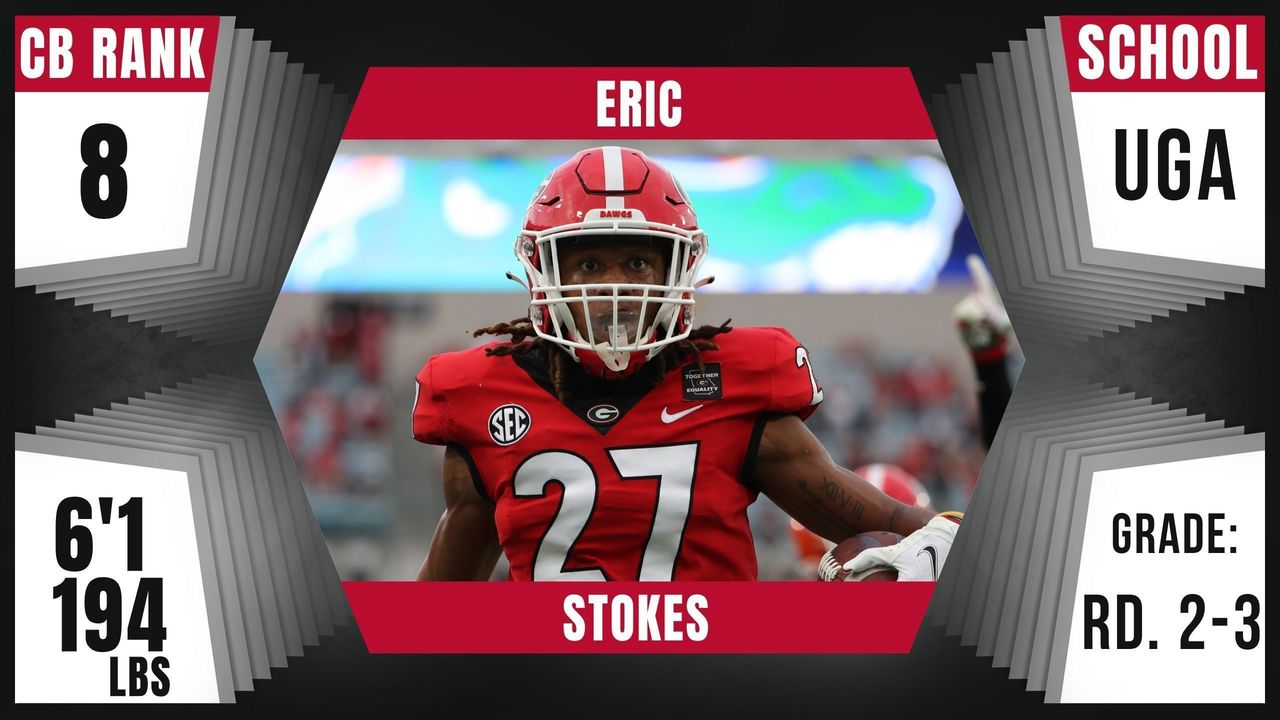 The first of two talented Georgia corners, Stokes' elite combination of size and blazing speed (4.3 40-yard dash time) will have many NFL teams interested in his services. He's experienced in press coverage and endured plenty of matchups against the SEC's elite receivers. The main knock on Stokes is that he didn't consistently shine on the field. While he should've dominated with his skill set, he was overly physical in one-on-one assignments and didn't display the natural instincts necessary for zone. Once he cleans up his technique, Stokes can develop into a quality starting cornerback for a team that allows him to utilize his strengths in man coverage.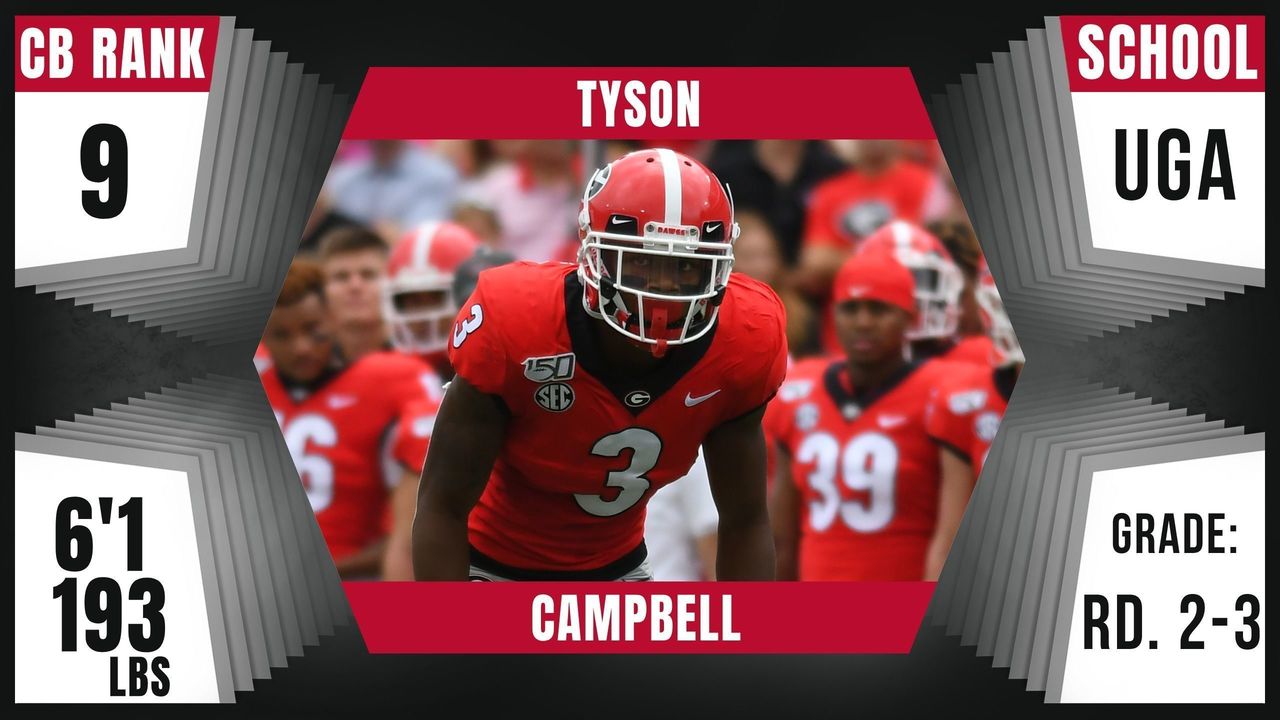 Most college football viewers understand just how talented Campbell is. The former five-star recruit offers elite speed for the position, especially when considering his size and effortless movement skills. However, his instincts and ball skills are holding him back. Campbell had just one career interception at Georgia and his reaction time to routes is often a tick slow. Still, these traits can be improved upon in the pros with more seasoning and experience. There's no denying Campbell's upside.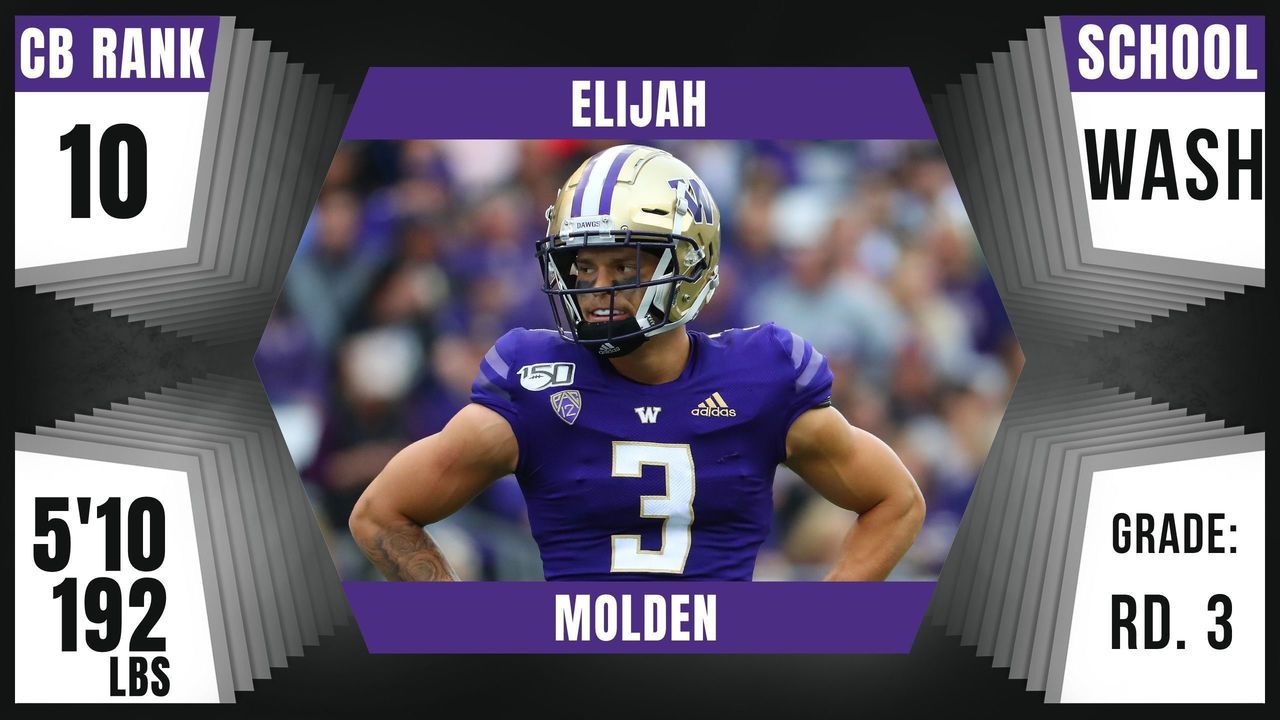 Slot cornerback is a starting position in today's game, so Molden will likely be coveted by NFL franchises. Though he doesn't possess the ideal traits to play on the perimeter, he's quick to process, as evidenced by his excellent ball production, movement through traffic, and effectiveness as a blitzer. We wish the former Husky displayed more long speed and explosive athleticism, but they're not vital traits for slot defenders. While his overall upside may be limited, Molden should carve out a significant role early in his career.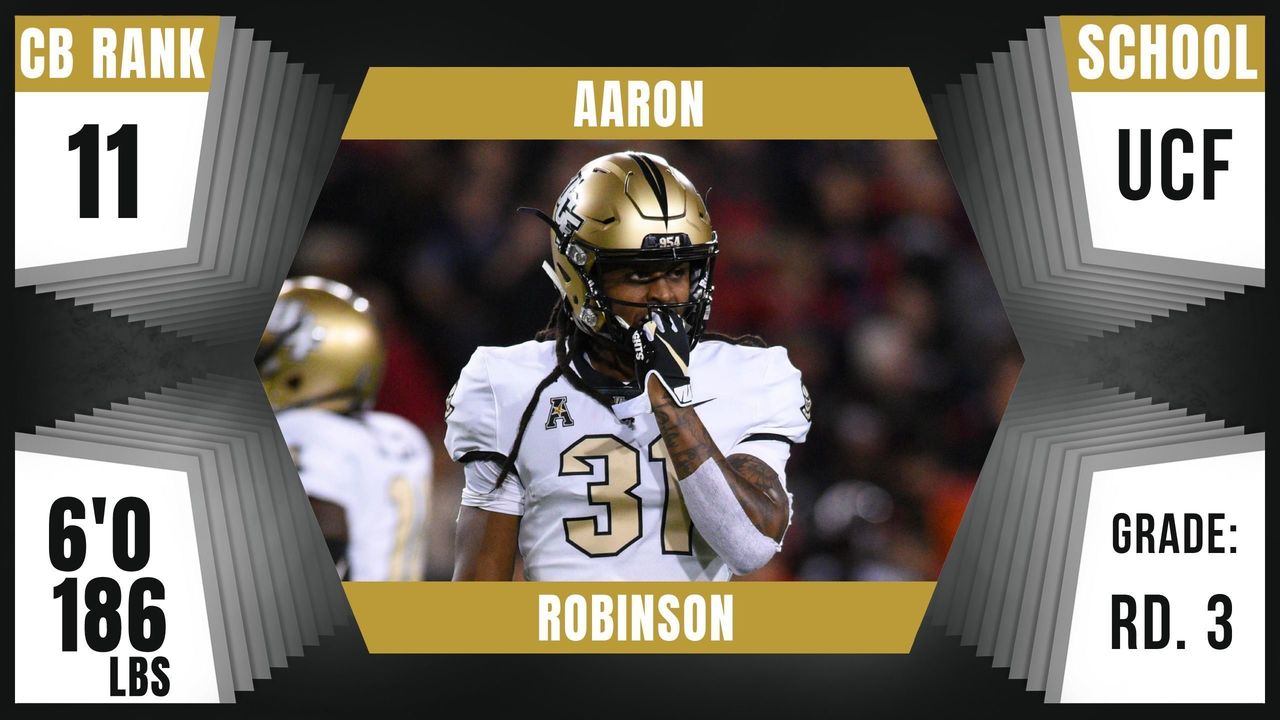 One of the more fascinating prospects in this year's class, Robinson's skill set could lead to high-end versatility. Despite offering a good blend of size and speed, the UCF product played the majority of his college snaps in the slot. That's primarily because his instincts are off the charts - he's quick to recognize and react to routes. Robinson's ball skills leave something to be desired and his overall level of play in man coverage dipped in 2020, but he offers potential as a cornerback who plays on the perimeter in base defenses before moving inside on passing downs.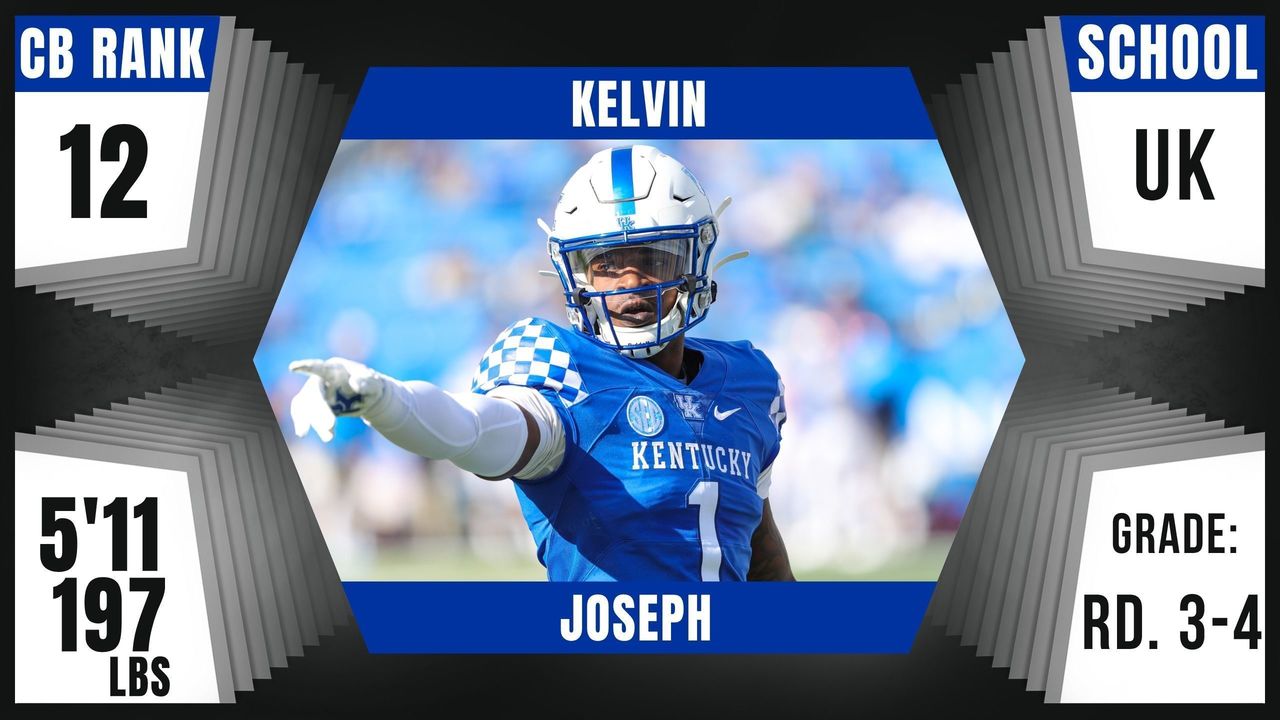 It's hard not to get excited about Joseph's future. He possesses a combination of blazing speed, natural athleticism, and play strength that few in the 2021 class can top. However, the mental part of his game isn't developed yet. Joseph bit on double moves far too often last season. It's to be expected with his limited experience - he sat out the 2019 campaign after transferring from LSU - but teams should be wary of spending an early-round pick on the young defender. NFL coaches are sure to bet on his skill set and attempt to improve his instincts, though Joseph is likely a year or two away from making an impact.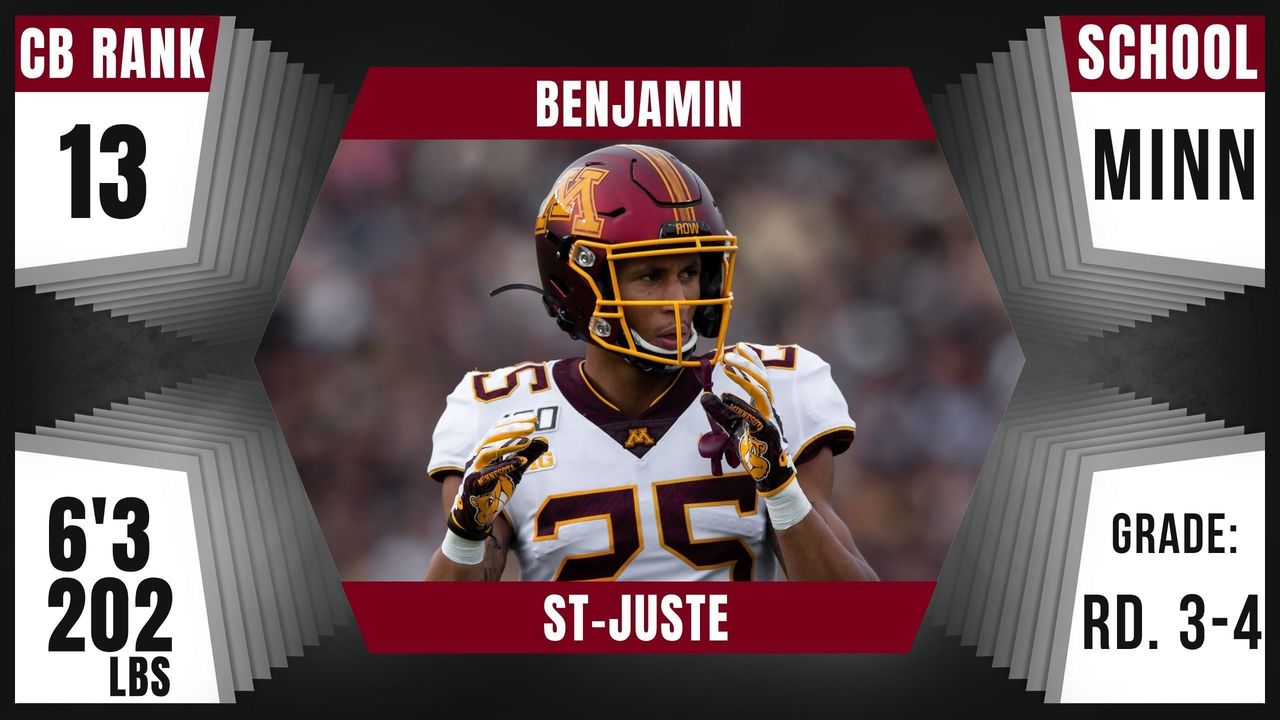 You don't see many NFL cornerbacks that stand 6-foot-3 and offer excellent agility. That's who St-Juste is, as he couples his fluid movement skills with physicality, ideal length, and sound tackling. The Minnesota product can start in select schemes, but his below-average athleticism and limited ball production (no career interceptions) are causes for concern. St-Juste is a unique prospect who could become a quality starter with a bit of seasoning.
Other notable prospects
Shaun Wade (Ohio State)
Ambry Thomas (Michigan)
Robert Rochell (Central Arkansas)
Israel Mukuamu (South Carolina)
Tay Gowan (UCF)
Thomas Graham Jr. (Oregon)
Comments
✕
2021 NFL Draft prospect rankings: Cornerbacks
  Got something to say? Leave a comment below!