Ranking the top 25 NBA players in the bubble: 15-11
Zach Beeker / National Basketball Association / Getty
Leading up to the resumption of the 2019-20 season, theScore's NBA editors will be counting down the top 25 players competing in the NBA restart. We'll reveal five every day until the eve of opening night in Orlando.
Let the debate begin.
25-21 | 20-16 | 15-11 | 10-6 | 5-1
15. Chris Paul, Thunder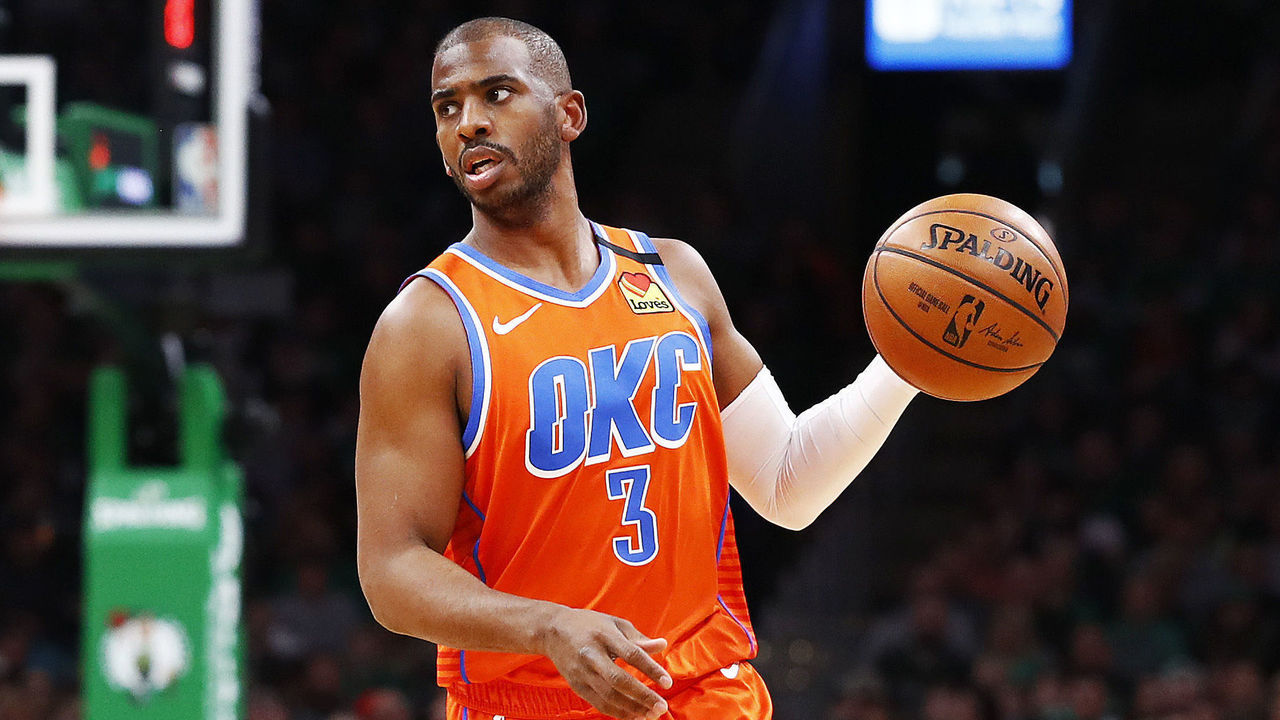 Chris Paul bounced back in his 2019-20 campaign after a pair of injury-riddled seasons in Houston. The 14-year vet is averaging 17.7 points on 48.9% shooting, earning him his first All-Star selection since 2016. Paul has consistently delivered for the Thunder when the game is on the line, scoring an NBA-leading 146 points in clutch situations.
Oklahoma City's three-guard lineup of Paul, Shai Gilgeous-Alexander, and Dennis Schroder has been instrumental to the club's surprising success this season. The Thunder are outscoring opponents by 28.6 points per 100 possessions when the trio shares the floor.
14. Pascal Siakam, Raptors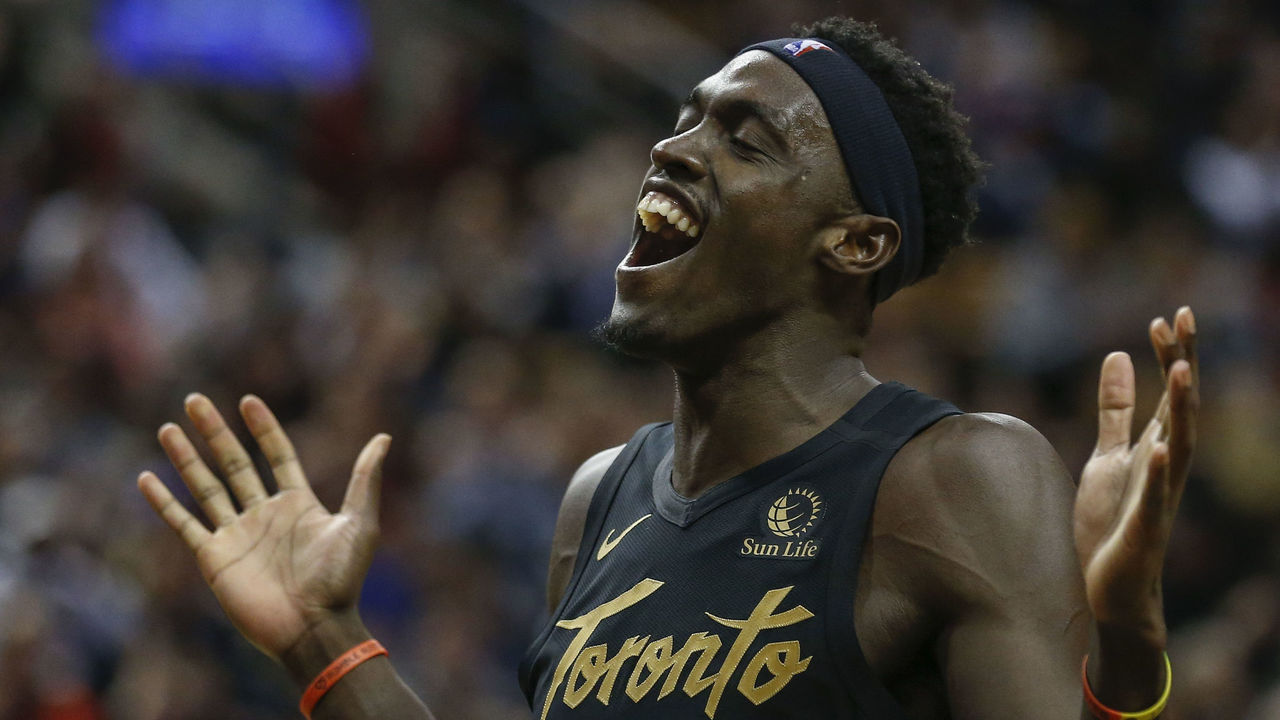 The Toronto Raptors essentially gave Pascal Siakam the offensive role that Kawhi Leonard held last year. He responded with an All-Star campaign that aligned with the team's regular-season success.
While the Raps' leading scorer's 3-point percentage is down from 2018-19, his range above the break has vastly improved. The 26-year-old is still learning the game, and his rapid development could indicate the best is yet to come. Not bad for a guy who didn't play organized basketball until 2011.
13. Russell Westbrook, Rockets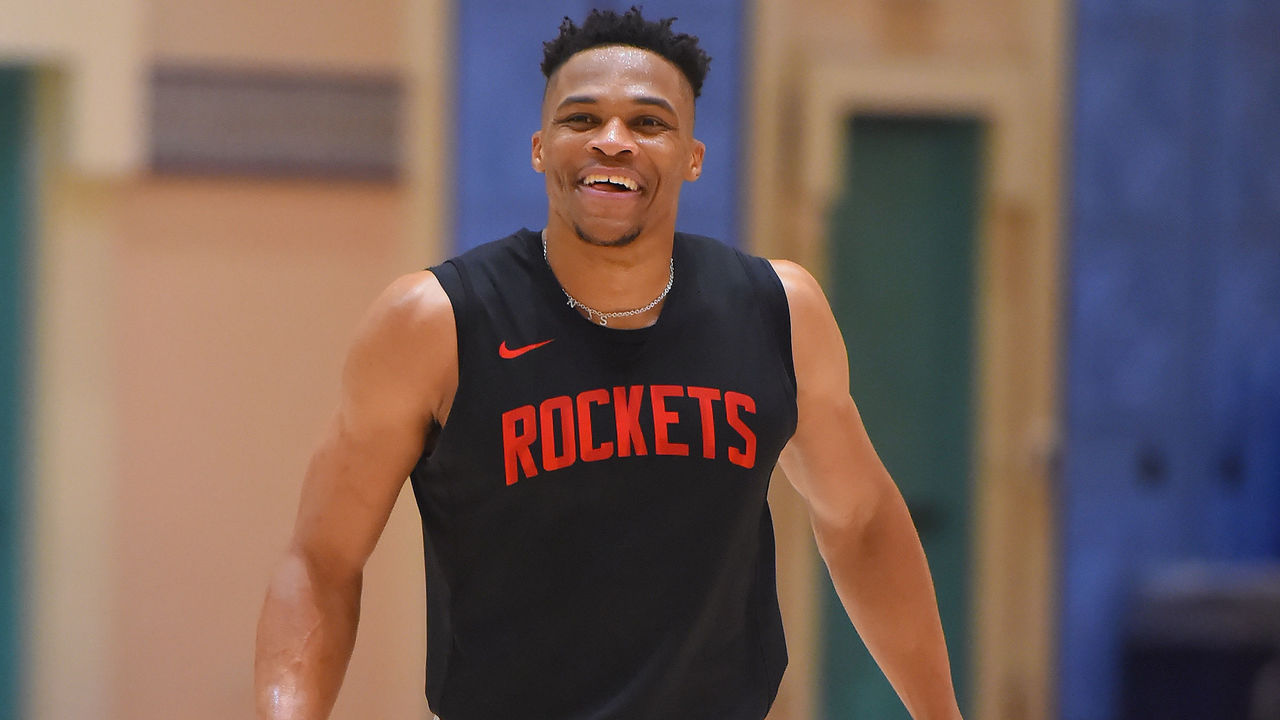 Due to a positive COVID-19 test shortly before the Rockets' flight to Orlando, Russell Westbrook didn't join the team in the bubble until 11 days after its arrival. However, he didn't seem to miss a beat in his first practice Wednesday, looking like his usual rim-destroying self.
With the Rockets opting to play without a traditional center since trading for Robert Covington in February, they need Westbrook to continue to attack the open paint their smaller lineup creates. Houston's new system seems to play right into his strengths, as Westbrook has averaged 31.7 points, 8.2 rebounds, and 5.5 assists since the team added Covington. He's also shot 38.5% from deep in that span despite only shooting 30.4% during his career.
12. Jayson Tatum, Celtics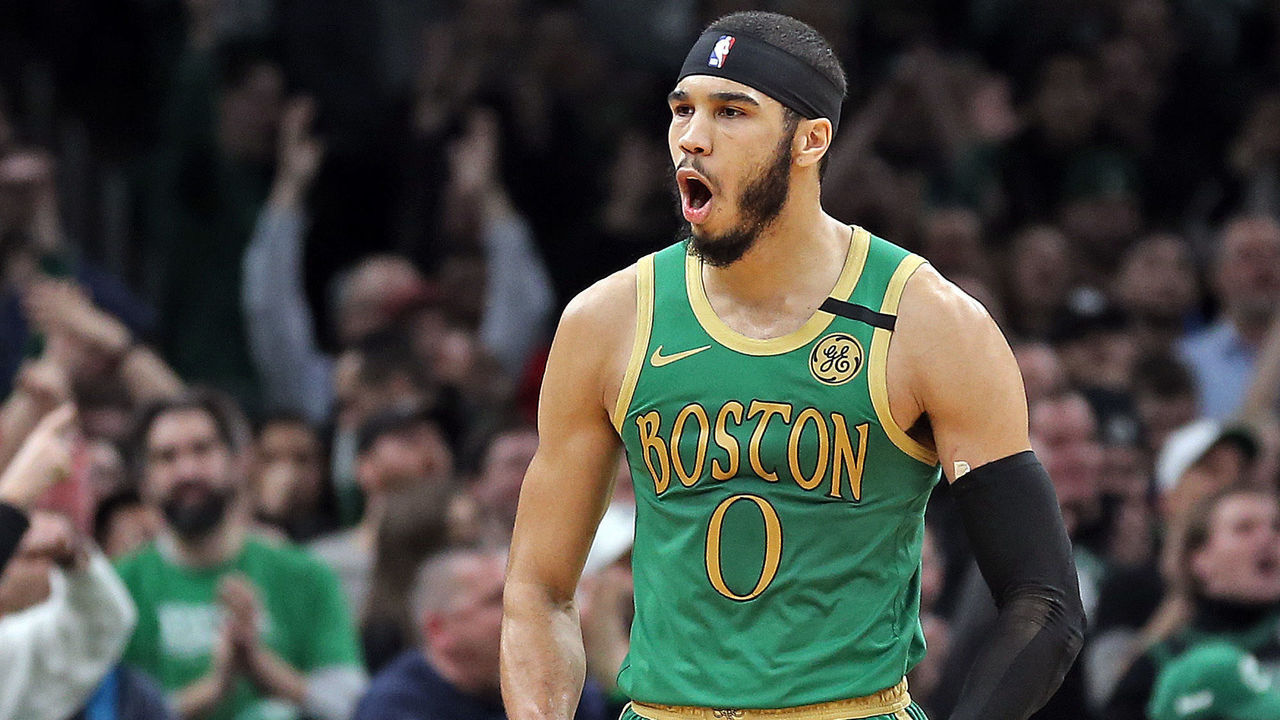 Jayson Tatum is quickly becoming the textbook definition of a modern power forward.
On offense, Tatum boasts the ideal combination of size and athleticism to make defenders pay. He can rise from beyond the arc, where he's connected on 39.8% of his shots while averaging 7.1 attempted threes per game - accuracy that places him in the 87th percentile among all forwards, according to Cleaning the Glass. When he puts the ball on the floor, he's capable of dishing it when the defense sends help. His finishing around the rim could use some polish - but remember, he's only 22.
Tatum has also made serious strides across the board on defense, and his all-around versatility makes him a serious threat even when his shots aren't falling. Improved body control and timing allows him to size up guards, forwards, and occasionally even opposing centers. The Boston Celtics have allowed 106.4 points per 100 possessions when he's out of the game, but 103.5 when he's on the floor. Tatum is a complete player, which makes him an elite contributor for the top-heavy Celtics.
11. Paul George, Clippers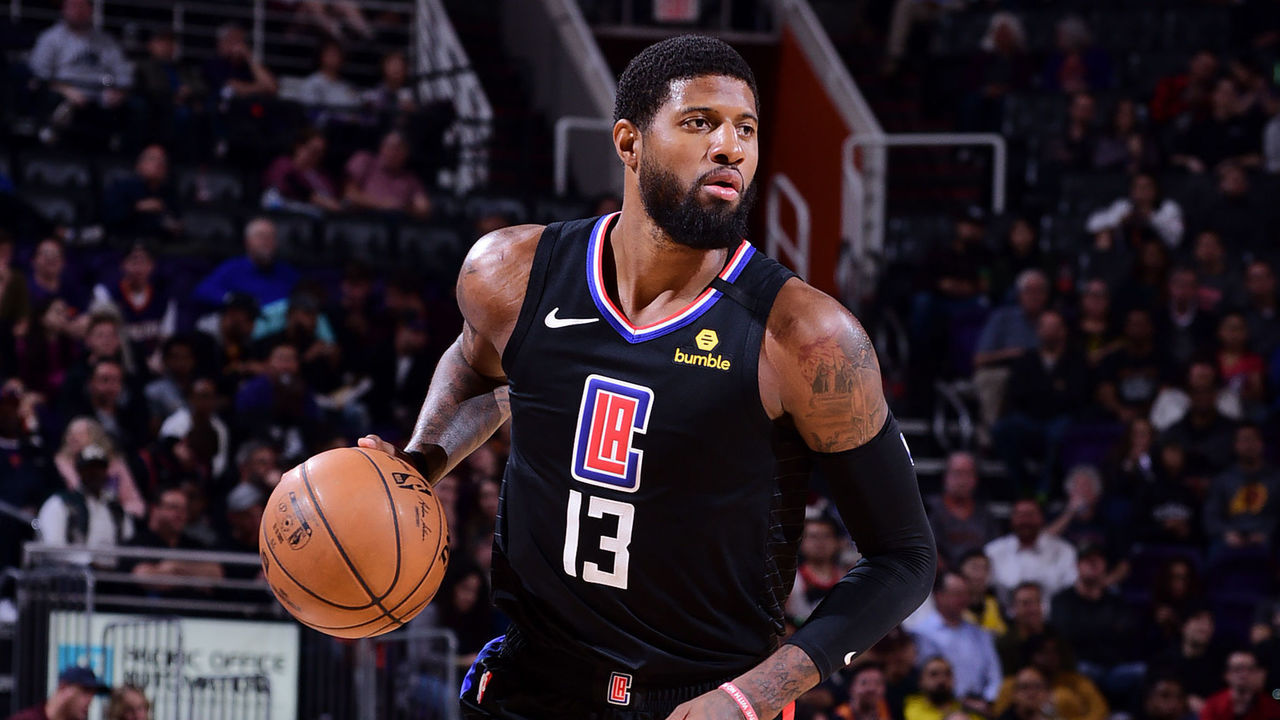 The Los Angeles Clippers' chances of winning a championship largely depend on Paul George's ability to regain his MVP-caliber form. After averaging 28 points with the Thunder last season, George's production dipped to 21 points per contest in the 2019-20 campaign.
George hasn't been his typical superstar self mostly due to his health, missing 22 games this season with shoulder and hamstring injuries. Now finally back to full strength, the swingman needs to consistently produce as an elite second option behind Leonard.
Even with George limited, the Clippers have outscored opponents by 9.9 points per 100 possessions with lineups featuring him and Leonard, which ranks in the 95th percentile.
Comments
✕
Ranking the top 25 NBA players in the bubble: 15-11
  Got something to say? Leave a comment below!