Leading up to the resumption of the 2019-20 season, theScore's NBA editors are counting down the top 25 players competing in the NBA restart. We'll reveal five every day until the eve of opening night in Orlando.
Let the debate begin.
25-21 | 20-16 | 15-11 | 10-6 | 5-1
20. Kemba Walker, Celtics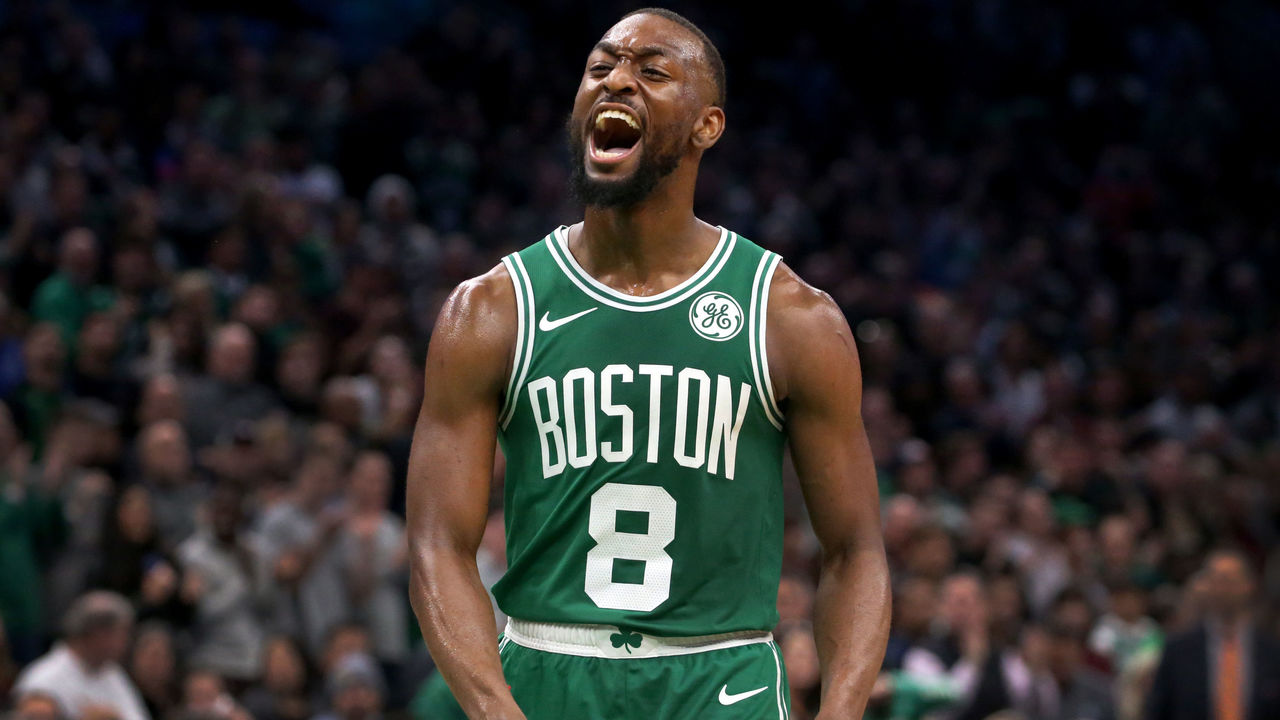 Kemba Walker has been a welcome addition to the Celtics' young locker room. Although the four-time All-Star has a lower usage rate compared to his days with the Charlotte Hornets, he remains productive in a complementary role alongside rising stars Jayson Tatum and Jaylen Brown.
Walker is second in team scoring at 21.2 points per game and leads all Celtics players with an average of 4.9 assists. The 30-year-old can score at all three levels of the floor, but most of his production has come in pick-and-roll sequences, where he has registered 10.9 points per contest as the ball-handler.
19. Khris Middleton, Bucks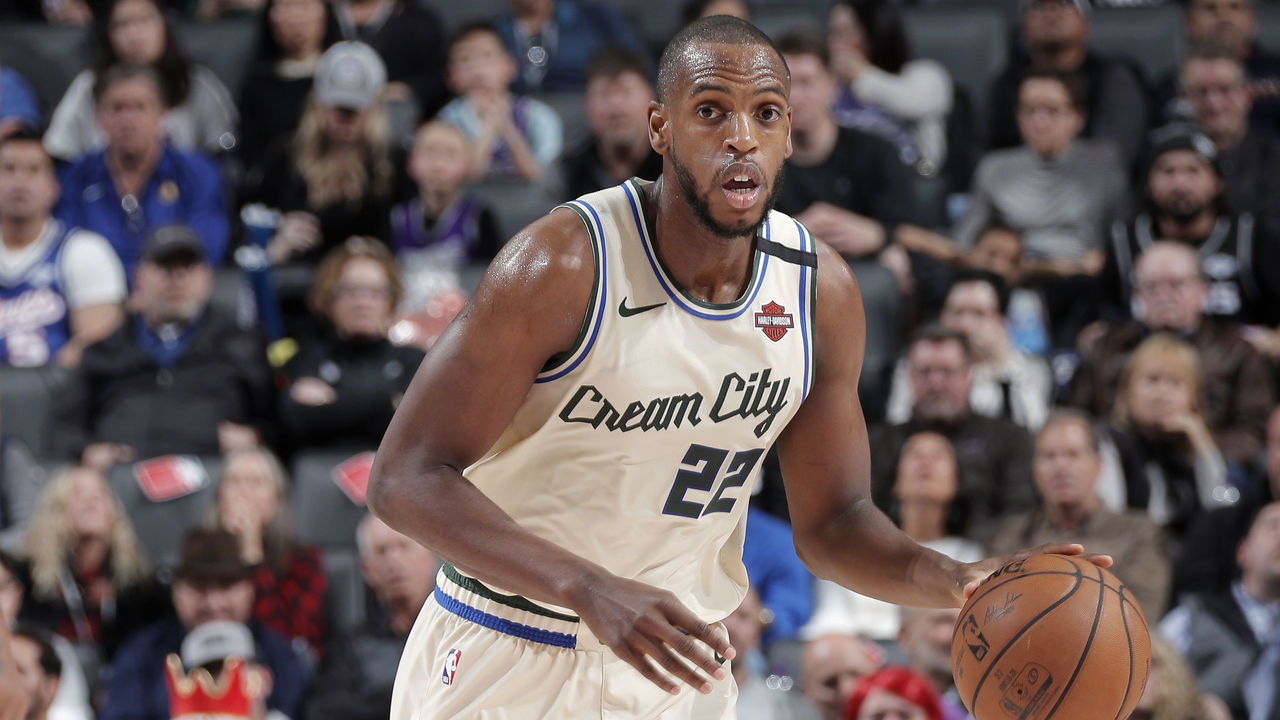 Since being anointed Giannis Antetokounmpo's primary sidekick two years ago, many pundits questioned if Khris Middleton would be up to the task of being the wing man for an NBA champion. However, Middleton's growth has been consistent.
In addition to having a shot at becoming just the ninth player in NBA history to join the 50-40-90 club this season, Middleton continues to improve as a playmaker - especially as a secondary ball-handler. He's posting a career-high 19.9 assist percentage, per Cleaning the Glass, while remaining one of the top 3-and-D players in the league.
That's on top of hitting career highs in scoring, rebounding, win shares, PER, and VORP.
18. Kyle Lowry, Raptors
As their de facto leader on the court and in the locker room, the Raptors' hopes of repeating as NBA champs will be pinned heavily on Kyle Lowry. They seem to be in good hands, however.
Despite being 34 and well into his 14th season, his 19.7 points per game this year are the third-best scoring rate of his career and currently rank second on the team. They're also a notable jump from his average output last season, when he had to adjust to taking a backseat to both Kawhi Leonard and the emerging Pascal Siakam.
Lowry will also have the responsibility of trying to create good looks for his teammates, too, but its his own ability to score that will likely be central to any potential Raptors success; Toronto is 20-7 this season when he drops 20 or more points.
17. Rudy Gobert, Jazz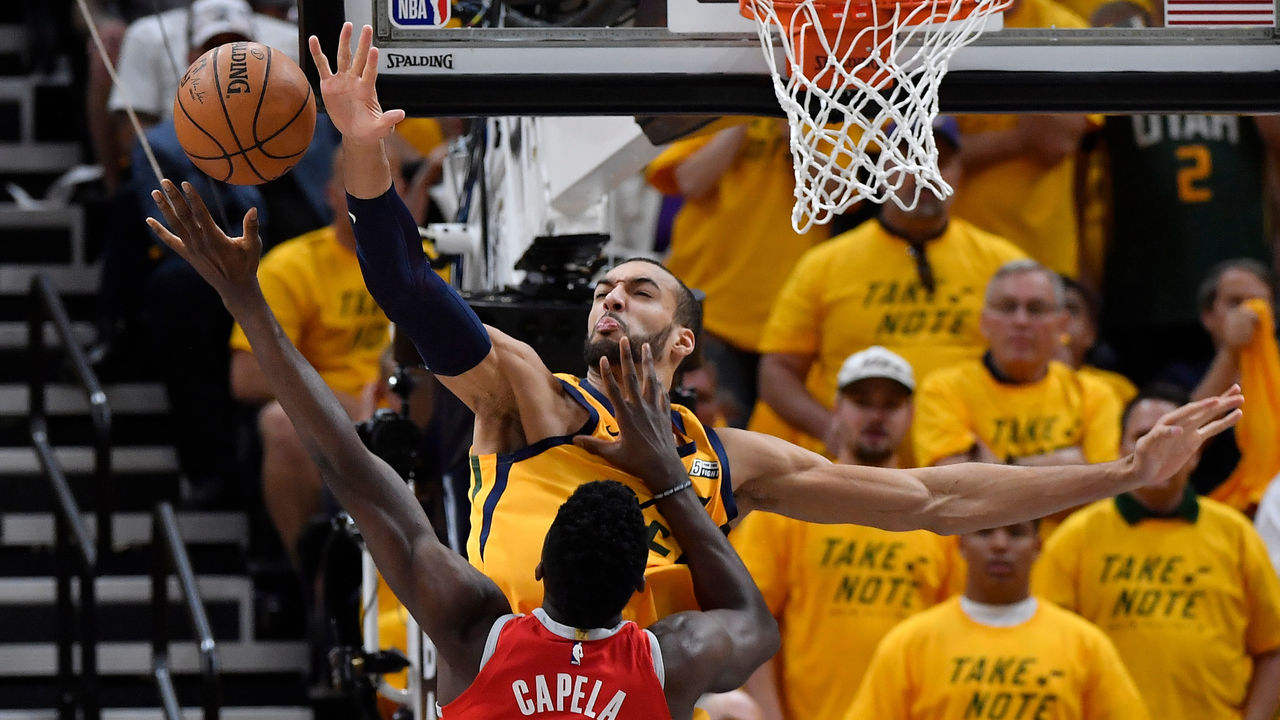 Are we simply ill-equipped to envision how important Rudy Gobert is to the Utah Jazz? After all, he isn't the sort of star who can be called on to make a go-ahead bucket in the dying seconds of a Game 7. But, is there anyone else you'd rather have manning the paint for a game-winning stop?
So far this season, Gobert has averaged 15.1 points, a career-best 13.7 boards, and two blocks per game. In terms of rim protection, Gobert is almost in a class of his own, holding opponents to 48.4% shooting on an average of 9.4 shot attempts within six feet of the hoop per game, according to NBA.com. Only Hassan Whiteside (10.1) and Clint Capela (9.6) have faced more close-range attempts per game, and among those who face at least five such attempts on average, only Brook Lopez (44.1%) and Ivica Zubac (45.2%) have been stingier.
16. Ben Simmons, 76ers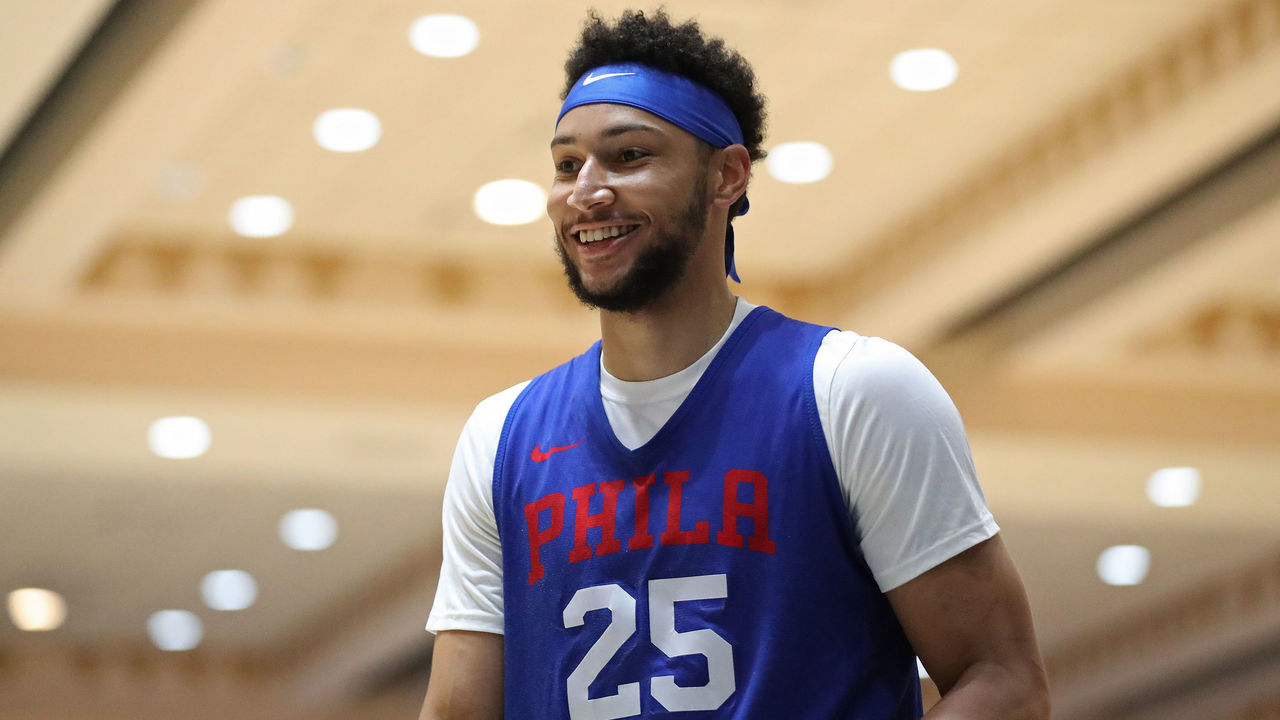 Ben Simmons' unwillingness to shoot from outside the paint isn't likely to go away anytime soon. Fortunately for the Philadelphia 76ers, the Australian's elite athleticism, playmaking prowess, and shutdown defense as a 6-foot-10 point guard make up for his one glaring shortcoming.
Simmons has established himself as one of the top perimeter defenders in basketball, leading the league in total steals (115), ranking second in deflections (216), and third in loose balls recovered (93).
He's a force to be reckoned with on the offensive end, too, as indicated by his efficient 58.5% field-goal percentage and 16.7 points per game. Simmons' average of 8.2 assists ranks fifth in the league, while he also manages to secure the third-most rebounds among guards with 7.8 per contest, trailing only Luka Doncic and Russell Westbrook.