Projecting Finland's 2022 Olympic roster
Dave Sandford / National Hockey League / Getty
With Olympic participation reportedly included in the NHL and NHLPA's modified collective bargaining agreement, it's time for hockey fans to think about what the tournament may look like. This edition takes a look at Team Finland's squad.
In recent memory, Finland has been one of the deepest, most consistent teams in international tournaments. It's tied with Canada for taking home the most medals of any country in men's hockey over the last four Olympics. While Canada has two gold medals in that time span, Finland managed two bronzes and a silver.
An impressive number of top prospects have come out of Finland over the last several years. Over the last four drafts, five Finnish players were selected inside the top five picks. With a new generation of stars in the mix, Finland will be looking to bring in another medal - and has a shot at taking home the country's first-ever gold.
Others in this series:
Canada
USA
Sweden
Czech Republic
Russia
Finland
Head coach: Jukka Jalonen
Jalonen signed a contract with the Finnish Ice Hockey Association to be head coach of the men's national team until May 2022, which means we should see him behind the bench at the Beijing Olympics.
He's had tremendous success in the past, most recently leading his team to a gold medal at the IIHF World Championship in 2019. He took home another gold at the same tournament in 2011. On top of his success at the World Championship, Jalonen managed to reel in a bronze medal for Finland at the 2010 Olympic Games as well.
Forwards
| LW | C | RW |
| --- | --- | --- |
| Mikko Rantanen (25) | Aleksander Barkov (26) | Patrik Laine (23) |
| Teuvo Teravainen (27) | Sebastian Aho (24) | Joel Armia (28) |
| Kaapo Kakko (20) | Mikael Granlund (29) | Erik Haula (30) |
| Artturi Lehkonen (26) | Jesperi Kotkaniemi (21) | Joonas Donskoi (29) |
(All player ages as of February 2022)
Extras: Jesse Puljujarvi (23), Kasperi Kapanen (25)
While Finland has undoubtedly had talent throughout its lineups over the years, it always seemed to be missing the star power that other teams have up front. 2022 should be a different story.
Finland is poised to boast a top six comprised of some of the NHL's biggest young stars. The No. 1 line combines dual-threat Barkov with snipers Laine and Rantanen. Meanwhile, Aho and Teravainen's chemistry as Carolina Hurricanes teammates would quickly translate to magic on international ice. The two lines contain immense talent and would be capable of causing headaches for opponents at both ends of the rink.
The bottom six is where things get interesting. Youngsters such as Kotkaniemi and Kakko have yet to truly blossom in the NHL, but they have shown tremendous promise. By 2022, it's plausible that they will have shown why they were both top-three picks.
The second and third lines are rounded out by solid, skilled role players such as Haula and Lehkonen, who have shown that they are reliable and can produce when called upon. As for the team's extra spots, one will go to Puljujarvi. While he hasn't panned out on NHL ice yet, that doesn't mean he can't be an asset in international play. He's also still just 22 years old and coming off an impressive 53-point season in the Finnish Elite League.
Just missed the cut: Mikko Koivu, Leo Komarov, Eeli Tolvanen, Henrik Borgstrom
Defensemen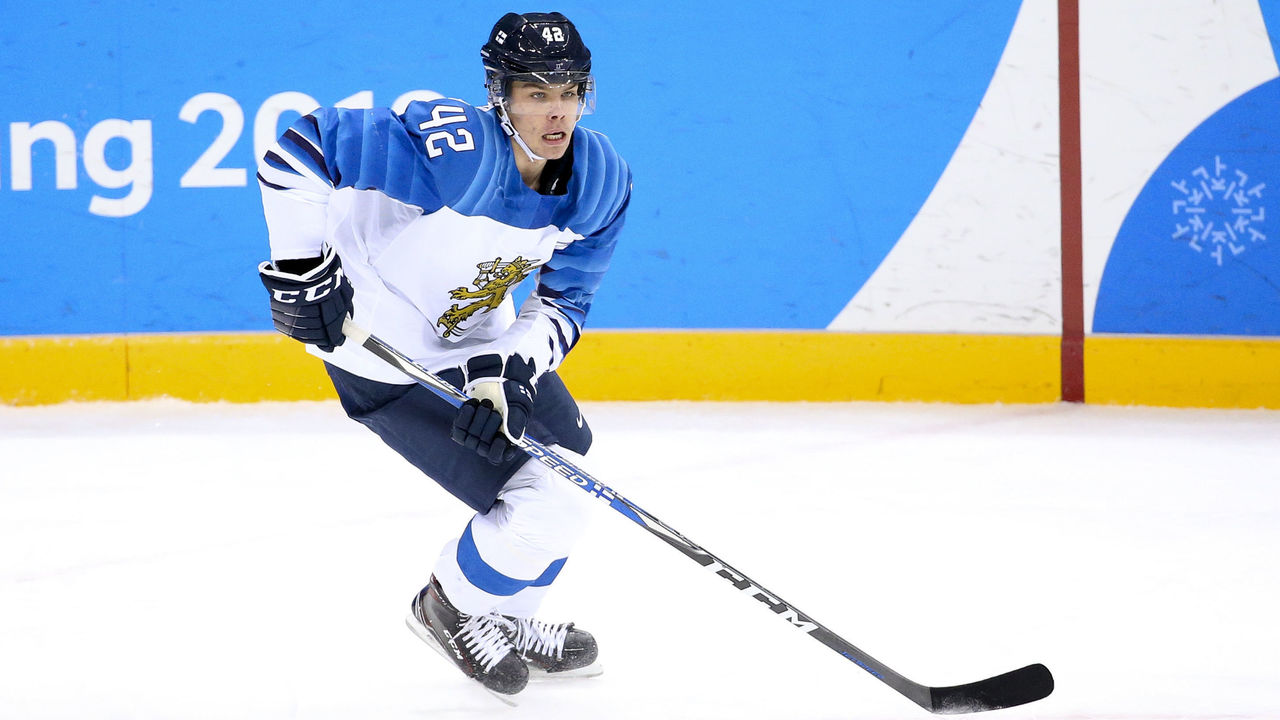 | LD | RD |
| --- | --- |
| Miro Heiskanen (22) | Rasmus Ristolainen (27) |
| Mikko Lehtonen (28) | Henri Jokiharju (22) |
| Esa Lindell (27) | Olli Maatta (27) |
Extra: Sami Vatanen (30)
The Finnish defensive group will be led by the uber-talented Heiskanen. He's shown flashes of brilliance in the NHL already and has a lot of international experience at a young age.
Lehtonen has yet to play a game in the NHL, but he recently signed with the Toronto Maple Leafs after leading all KHL defensemen in points during the 2019-20 season. He's produced at every level and has represented Finland internationally numerous times, including in the last Olympics.
Having two 22-year-olds in the blue-line corps carries some risk of defensive lapses. But overall, the group is extremely solid, and with veteran Vatanen as a spare, the lineup could be juggled easily.
Just missed the cut: Sami Niku, Markus Nutivaara, Ville Heinola
Goalies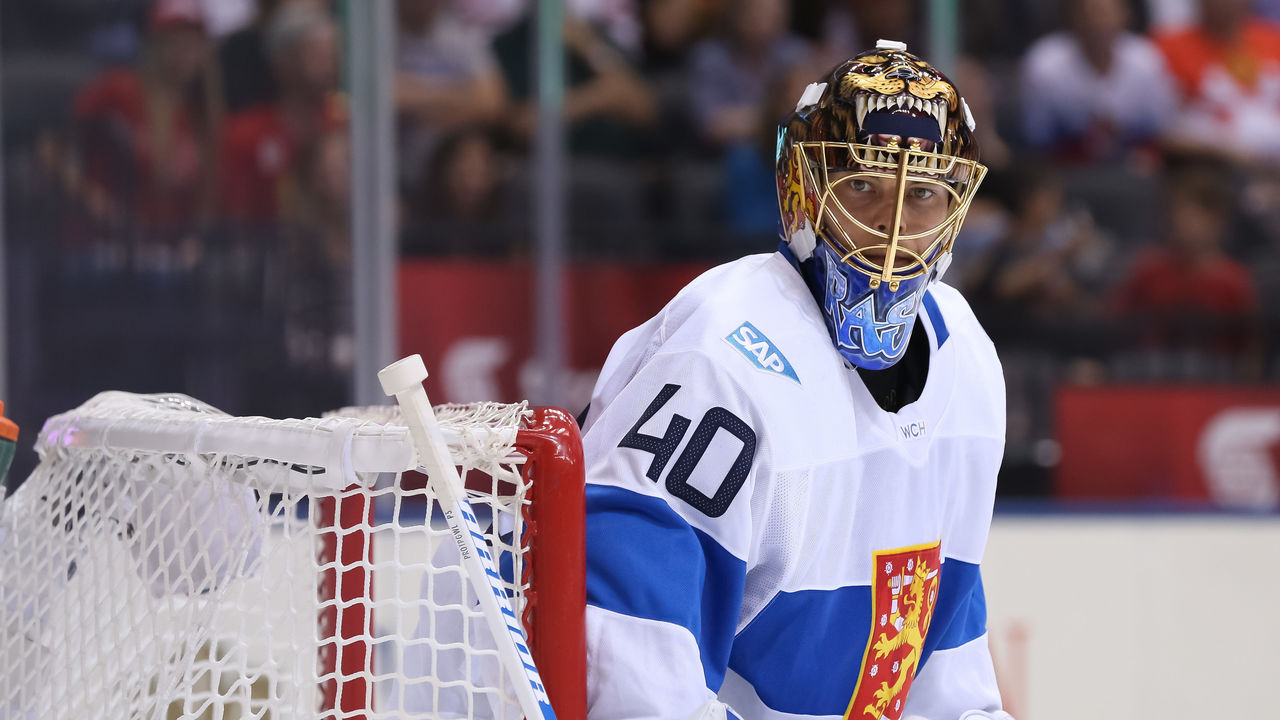 G
Tuukka Rask (34)
Juuse Saros (26)
Extra: Joonas Korpisalo (27)
All signs point to Rask manning the crease in Beijing, but with a couple of up-and-coming Finnish stars at the position, that's no guarantee. Though Saros and Korpisalo don't have a ton of experience, they've shown that they have what it takes to be legitimately good goaltenders, and they still have a year and a half to demonstrate their capabilities.
Rask will turn 35 shortly after the 2022 Olympics, so age is the main thing working against him unless his play suddenly declines. It's hard, but not impossible, to envision Saros or Korpisalo getting the nod instead.
Just missed the cut: Antti Raanta, Mikko Koskinen