Projecting Canada's 2022 Olympic roster
Michael Martin / National Hockey League / Getty
After recent news that Olympic participation is included in the NHL and NHLPA's modified collective bargaining agreement, it's time for hockey fans to begin thinking ahead to what the tournament may look like.
The NHL skipped the 2018 games in PyeongChang, but pending an agreement with the International Olympic Committee, the biggest stars in the world will gather in Beijing in 2022 for a true best-on-best event.
In light of that, we're projecting the rosters for the top six countries involved, beginning with Team Canada.
Others in this series:
USA
Sweden
Finland
Czech Republic
Russia
Canada
Head coach: Jon Cooper
Mike Babcock led two separate well-oiled Canadian machines to gold medals in 2010 and 2014. But he was fired from the Toronto Maple Leafs for failing to get the most out of his star-studded roster, and it's tough to imagine him earning the nod to bear the nation's gold-or-bust responsibility again without holding an NHL job.
Babcock could be back in the league by February 2022, but we're giving the Team Canada gig to Cooper, the NHL's longest-tenured head coach. With the Tampa Bay Lightning, Cooper has proven he's adept at managing a team full of superstars.
Forwards
| LW | C | RW |
| --- | --- | --- |
| Jonathan Huberdeau (28) | Connor McDavid (25) | Steven Stamkos (31) |
| Mark Scheifele (28) | Nathan MacKinnon (26) | Mark Stone (29) |
| Brad Marchand (33) | Sidney Crosby (34) | Patrice Bergeron (36) |
| Brayden Point (25) | John Tavares (31) | Mitch Marner (24) |
(All player ages as of February 2022)
Extras: Alexis Lafreniere (20)
To nobody's surprise, Canada is set to put forth a powerhouse. There's no shortage of firepower up front, and those who've longed to see Crosby and McDavid share the ice while representing Canada will finally get their wish in what's most likely Sid's final Olympics. Crosby is no longer the lead dog, and a pair of Boston Bruins in Marchand and Bergeron flank him here, forming the same line that steamrolled the competition at the 2016 World Cup of Hockey.
McDavid gets top-line duties alongside the underrated Huberdeau, and one of the most lethal finishers in NHL history in Stamkos. Scheifele is moved to the wing on the second line, as there are simply too many good Canadian centers to only bring four, and the team can shift players around where it sees fit. He'll line up with MacKinnon and Stone, creating a defensively responsible line that's also capable of dominating offensively.
The fourth line features a pair of Toronto Maple Leafs in Marner and Tavares, and Point, one of the NHL's best two-way centers. Canada may opt for a checking-style line to round out its forward corps, but we went with 12 forwards who can push the pace and contribute offensively. Cooper can also easily find four forwards to kill penalties among this group.
Lafreniere, the presumptive 2020 No. 1 pick, is the 13th forward. Making the team may be a long shot for him right now, but if Lafreniere joins a contender through this year's crazy lottery system, his NHL stock could immediately skyrocket. His left-handedness would also be a welcome addition to a righty-dominated group.
Just missed the cut: Sean Couturier, Taylor Hall, Ryan O'Reilly, Mathew Barzal
Defense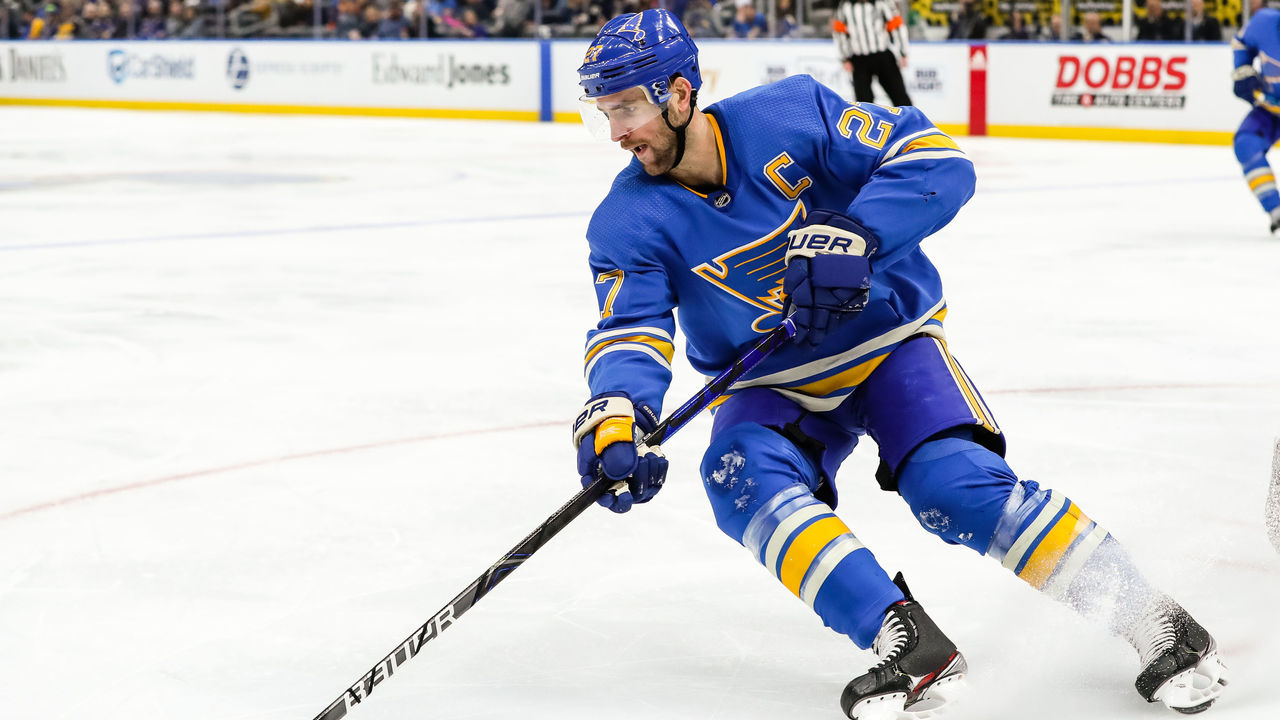 | LD | RD |
| --- | --- |
| Thomas Chabot (25) | Alex Pietrangelo (32) |
| Morgan Rielly (27) | Cale Makar (23) |
| Shea Theodore (26) | Dougie Hamilton (28) |
Extra: Drew Doughty (32)
This blue-line unit isn't as physically imposing as some of the others Canada has found success with, but the Canadians aren't as deep at the position now. However, the game has changed since Canada's 2002, 2010, and 2014 triumphs, and these six defenders can all skate, move the puck effectively, and generate offense.
Chabot is one of the league's top workhorses, and a budding star who will get more recognition as the Ottawa Senators continue to improve. He's paired with the most proven rearguard of the bunch in Pietrangelo, and the two will face opponents' top lines while logging the lion's share of minutes.
Rielly and Makar are a swift pairing, and each blue-liner can also quarterback a power-play unit. If Makar is already dominating top competition as a rookie, just imagine what he can do two years from now with an All-Star cast supporting him.
Theodore might come as a surprise to some on the third pairing, but the Golden Knights' stud is polished in every facet of the position, and he's still only entering his prime. Hamilton matches up nicely with Theodore on the right side as an effective possession player equipped with a booming slapshot, and if Cooper wants to get more defensive, he could slide in Doughty instead. The former Norris Trophy winner has fallen off from the elite standard he set in recent years, but Doughty's track record in international competition is impeccable, and he can still contribute well in the proper role.
Just missed the cut: Shea Weber, Mark Giordano, Josh Morrissey, Kris Letang, Ryan Ellis
Goalies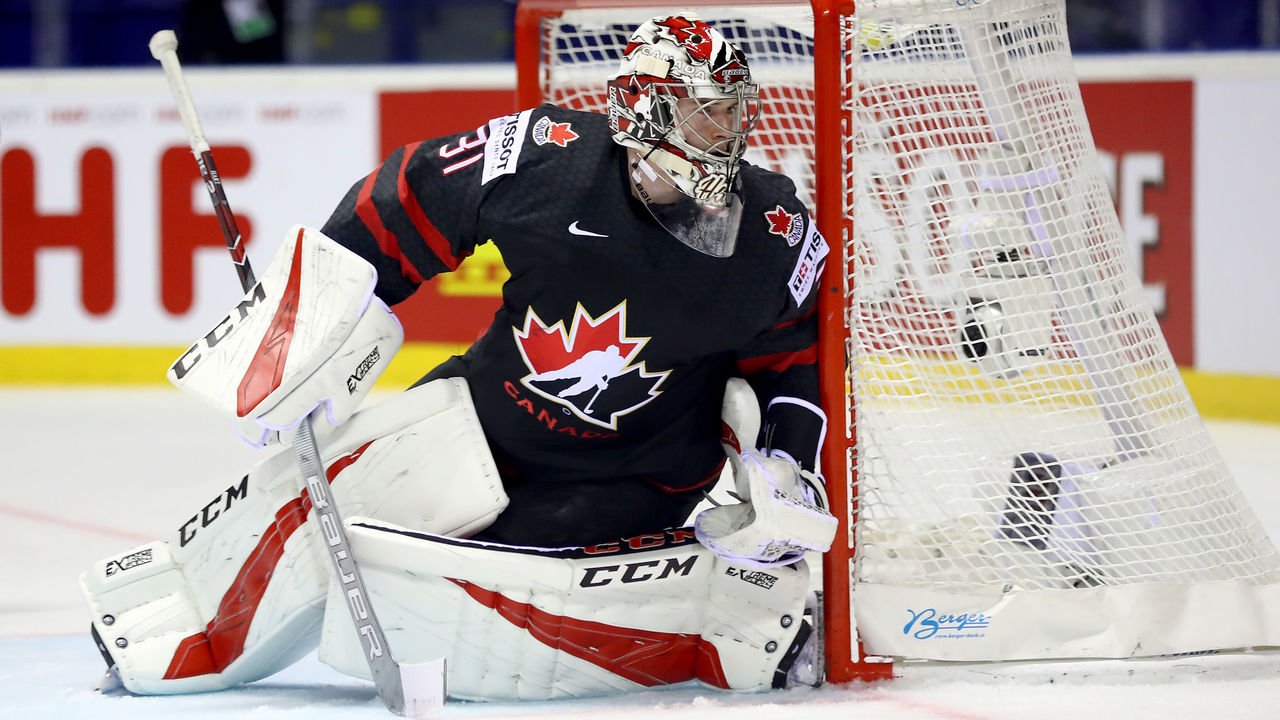 G
Carter Hart (23)
Carey Price (34)
Extra: Jordan Binnington (28)
Canada is at a bit of a crossroads in net, as the nation's most established netminders are well into their 30s. However, the next generation of top Canadian goaltenders is promising with Hart leading the way. The Philadelphia Flyers' future No. 1 appears bound for stardom after posting highly impressive numbers in his first two NHL seasons.
Would Canada hand the reins to the youngster, or lean on the veteran Price, who's produced arguably the most dazzling resume of any goalie to don the maple leaf? That largely depends on what Price does during his next two NHL campaigns. But barring a dramatic decline, it's difficult to envision a scenario in which Price, even at 34, wouldn't be relied upon behind such a stacked roster.
Just missed the cut: Marc-Andre Fleury, Braden Holtby, Darcy Kuemper
Comments
✕
Projecting Canada's 2022 Olympic roster
  Got something to say? Leave a comment below!