Projecting Russia's 2022 Olympic roster
Bruce Bennett / Getty Images Sport / Getty
With Olympic participation included in the NHL and NHLPA's modified collective bargaining agreement, it's time for hockey fans to begin to think about what the tournament may look like. This edition takes a look at Team Russia.
Loaded with tantalizing skill and elite offensive acumen, Russia's roster will be in the running to win gold.
Others in this series:
Canada
USA
Sweden
Finland
Russia
Head coach: Valeri Bragin
Bragin will likely get his first Olympic opportunity in Beijing in 2022. The longtime world junior coach was named Team Russia's bench boss in June and will be at the helm for the 2021 world championships. In eight years under Bragin's leadership, Russia's U20 team won seven medals, including gold in 2011.
Forwards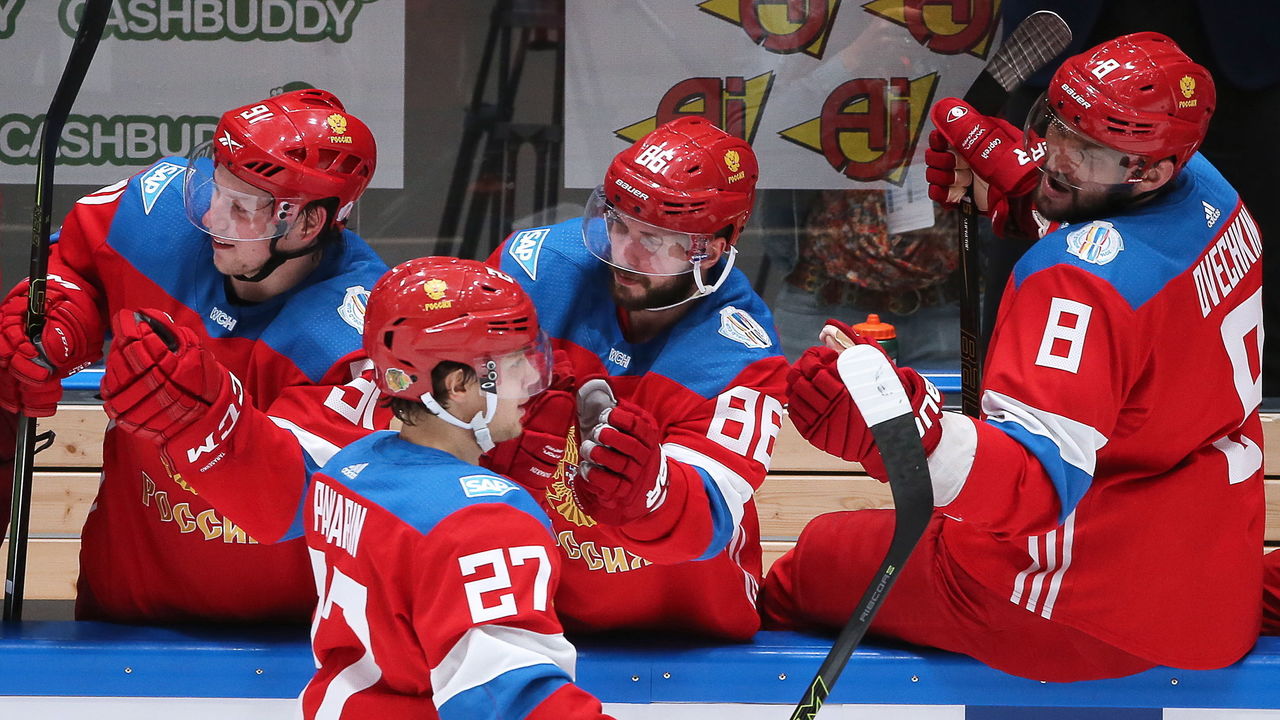 | LW | C | RW |
| --- | --- | --- |
| Alex Ovechkin (36) | Evgeni Malkin (35) | Nikita Kucherov (28) |
| Artemi Panarin (30) | Vladislav Namestnikov (29) | Vladimir Tarasenko (30) |
| Andrei Svechnikov (21) | Ivan Barbashev (26) | Alex Radulov (35) |
| Nikita Gusev (29) | Vadim Shipachyov (34) | Evgenii Dadonov (32) |
(All ages as of February 2022)
Extras: Kirill Kaprizov (24), Pavel Buchnevich (26)
Boasting some of the NHL's most dangerous scorers, the Russians shouldn't have any trouble finding the back of the net. The combination of world-class snipers like Ovechkin and Tarasenko, along with playmakers of Kucherov and Panarin's ilk, present a tall task for opposing defenses, especially with Malkin leading the charge up the middle.
However, that incredible firepower is somewhat mitigated by the nation's lack of depth at center, since Evgeny Kuznetsov received a four-year ban from the IIHF last August for testing positive for cocaine. Namestnikov is the next best option up the middle, while Barbashev is a unique talent who adds an element of grit to Russia's lineup. The 6-foot grinder - who played all three forward positions for the St. Louis Blues this season - is also an effective penalty killer.
Svechnikov could be bumped into the top six, but the four wingers above him aren't likely to regress over the next 19 months. The 6-foot-2 talent led all Carolina Hurricanes forwards in hits this season, and having him form a trio alongside Barbashev and Radulov would establish a pesky checking line with plenty of offensive upside.
Gusev, Shipachyov, and Dadonov spent multiple seasons together as teammates with the KHL's SKA St. Petersburg, with Gusev and Shipachyov ranking second and third in franchise scoring, respectively.
Despite Kaprizov's high potential, it's difficult to project how much the Minnesota Wild prospect will be able to boost his case for a roster spot ahead of the 2022 Olympics.
Just missed the cut: Artem Anisimov, Denis Gurianov, Ilya Mikheyev
Defense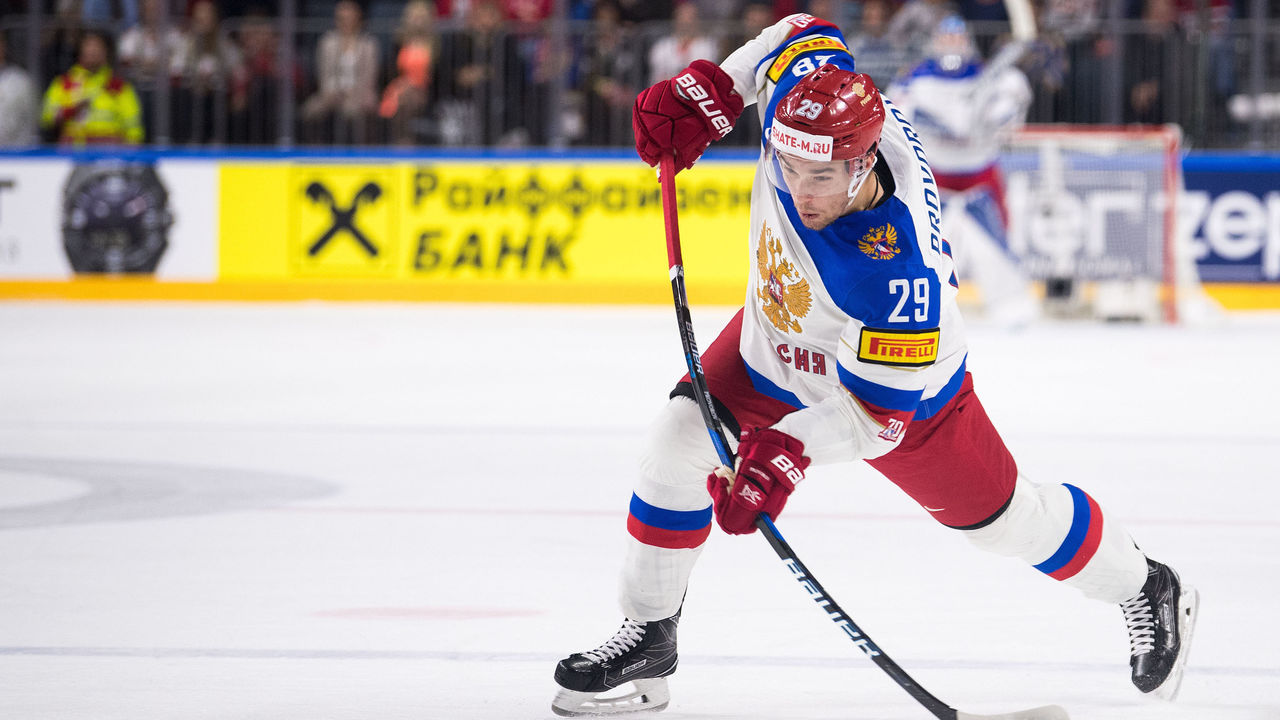 | LD | RD |
| --- | --- |
| Ivan Provorov (25) | Dmitry Orlov (30) |
| Mikhail Sergachev (23) | Nikita Zadorov (26) |
| Alexander Romanov (22) | Nikita Zaitsev (30) |
Extras: Dmitry Kulikov (31), Artem Zub (26)
Russia's defensive corps doesn't quite stack up against the other premier nations, and it's severely lacking on the right side. Zaitsev is one right-shot option, and Ottawa Senators signee Artem Zub could be another if opponents expose that side of the ice early on.
That being said, Provorov and Sergachev are blossoming into elite-level defensemen. Additionally, the 6-foot-6 Zadorov is a tower of power, and Orlov's veteran presence on the blue line will be invaluable to the club.
Much like Kaprizov, it's difficult to project Romanov's trajectory with him yet to make his NHL debut. The Montreal Canadiens prospect has plenty of potential, though, and Russia's lack of options defensively should grant him the opportunity to make the squad.
Goalies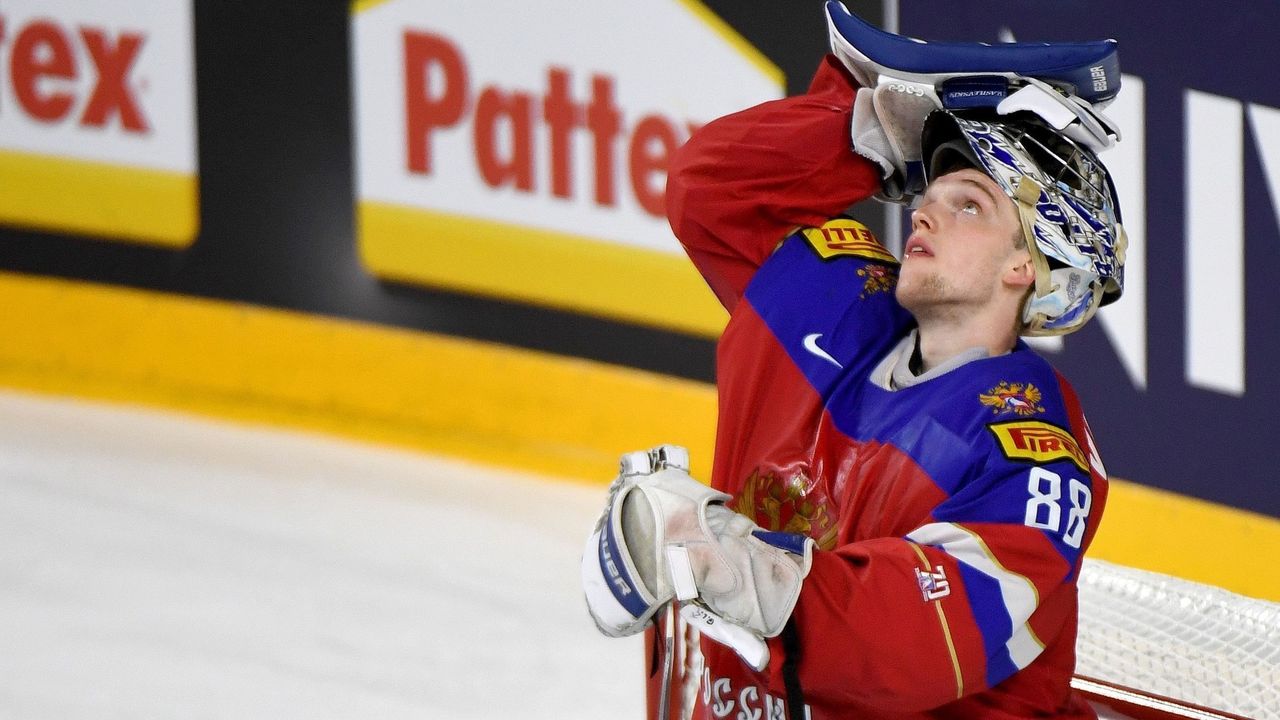 G
Andrei Vasilevskiy (27)
Ilya Samsonov (25)
Extra: Sergei Bobrovsky (33)
Russia will have no shortage of options in net, and with the club lacking defensive depth, this decision will be key in its quest for gold.
Vasilevskiy is currently a no-brainer for the starting gig, although Samsonov turned heads with his strong rookie campaign for the Washington Capitals. Bobrovsky's forgettable debut season with the Florida Panthers is cause for concern, especially considering his age. If Samsonov continues on his current trajectory, Russia would be wise to seriously consider him as its starting netminder.
Then there are the wild cards. Igor Shesterkin was sensational during his 12-game stint with the New York Rangers this season, but the body of work isn't quite there yet. New York Islanders prospect Ilya Sorokin has yet to make his North American debut, but he and Shesterkin could both could develop into noteworthy NHL starters over the next 19 months. That would leave Russia with the welcome issue of having too much talent between the pipes.
Just missed the cut: Shesterkin, Semyon Varlamov