During the opening week of the 2019-20 season, theScore's John Chick and Chicco Nacion count down the top 25 players in college hoops. We'll reveal five every day leading up to the first weekend of play.
25-21 | 20-16 | 15-11 | 10-6 | 5-1
15. Anthony Lamb, Vermont
Lamb's strong junior season in the America East conference went relatively under the radar. The 6-foot-6 forward averaged 21.2 points on 51.5% shooting at a usage rate within the nation's top 20 during the 2018-19 campaign. Lamb can play inside and out; he keeps defenders on his toes with his ability to spot up from downtown and attack the paint off the bounce.
Whether Lamb is backing down his man or crashing the glass, the Vermont star isn't afraid to get physical in the post. Lamb was just as crucial to the Catamounts' defense, notching the conference's top defensive rating while averaging just under two blocks per contest last season.
14. Sam Merrill, Utah State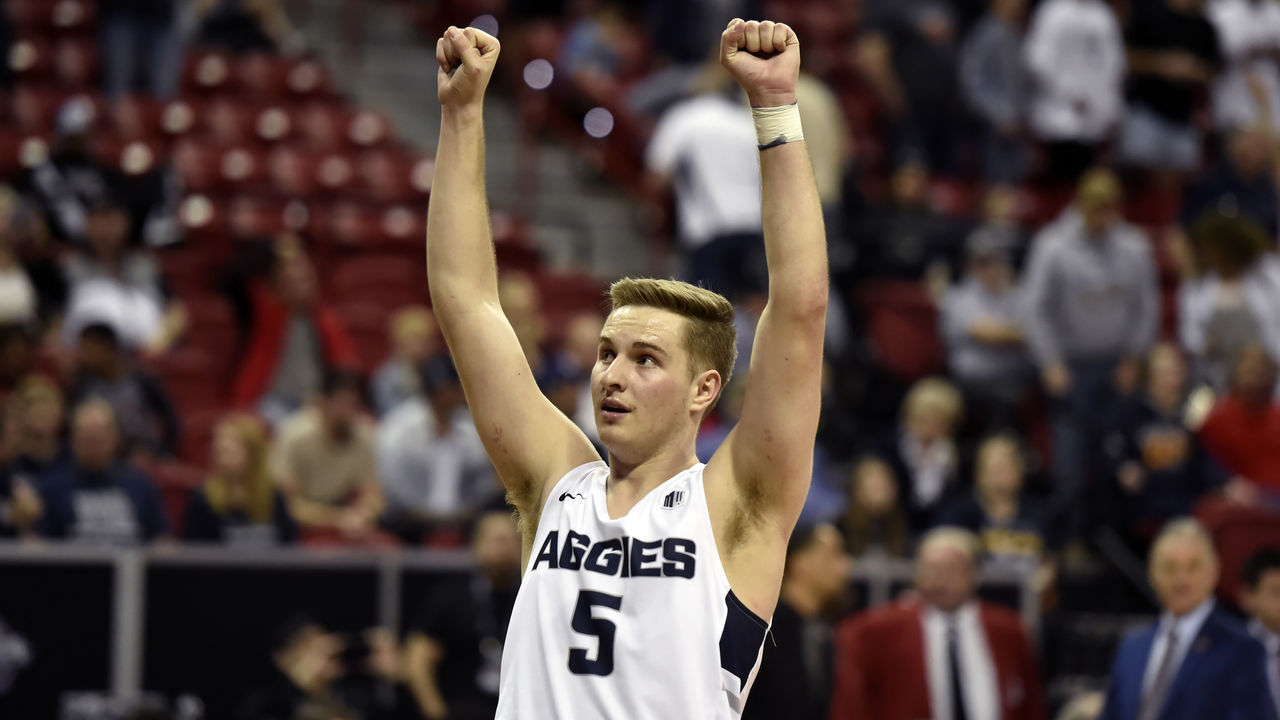 Merrill flirted with a 50/40/90 season in 2018-19. He shot 46.1% from the field, 37.6% from 3-point range, and a Mountain West Conference-leading 90.9% at the free-throw line during the previous campaign. Opposing defenses must always have an eye on Merrill because he's constantly in motion without the ball. The 6-foot-5 guard is excellent at using screens to free himself up for scoring opportunities.
Merrill's playmaking has steadily improved since his freshman year at Utah State. He's developed a nice rapport with big man Neemias Queta in pick-and-roll situations; the potent duo should lead the Aggies to a second straight NCAA Tournament berth.
13. Kaleb Wesson, Ohio State
At 6-foot-9 and 255 pounds, Wesson is a truckload to handle in the paint. He's got the strength to seal off his man on entry feeds into the post and uses great footwork for an array of moves. Wesson's strong interior game often results in free-throw opportunities for the Ohio State star. However, he's had his troubles staying disciplined defensively, accumulating at least four personal fouls in 14 of 32 games played last season.
Wesson began expanding his game from distance in 2018-19, and he'll need to keep doing so in order to keep opposing defenses honest. The junior forward could be poised for a big year after entering camp 34 pounds lighter.
12. Tre Jones, Duke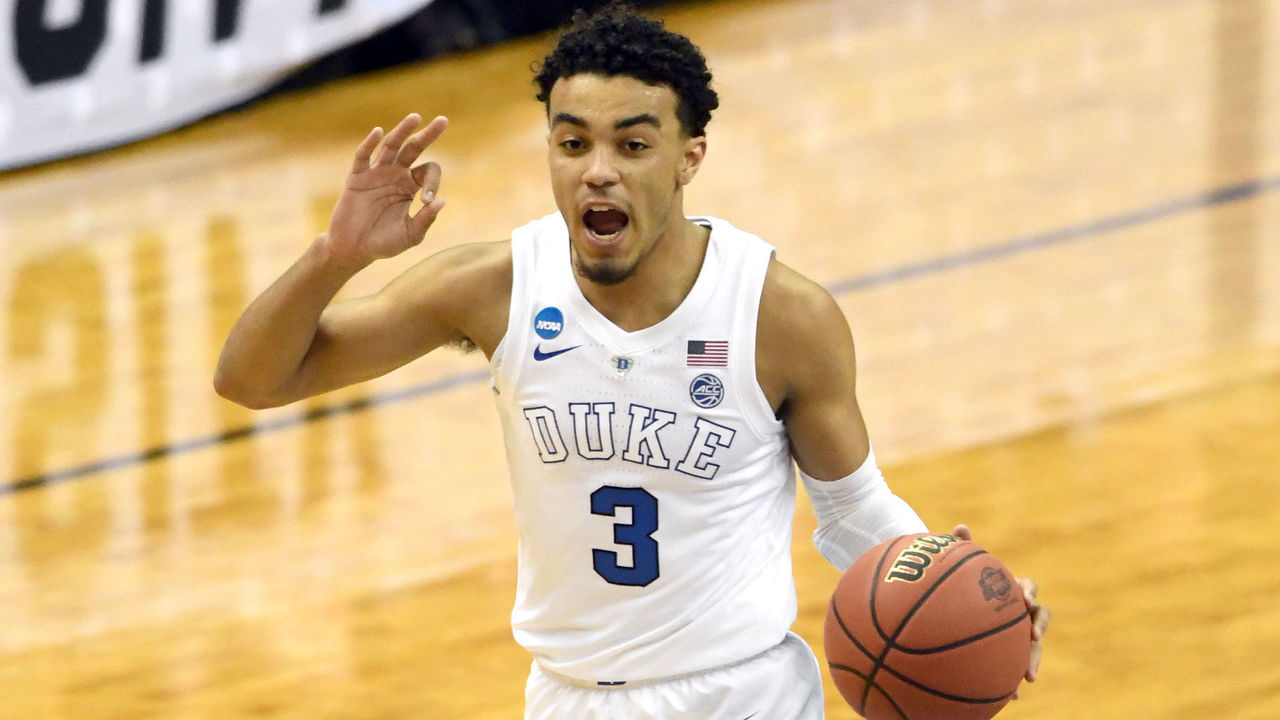 Jones' steady play at the point last season was lost amid the hype surrounding freshman duo Zion Williamson and RJ Barrett. The Duke guard was second in the ACC with 5.3 assists per game and consistently demonstrated a high basketball IQ with his decision-making. Jones' 3.62 assists-to-turnover ratio was the third-highest among all qualified players in the nation during the 2018-19 campaign.
He also finished fourth in the conference with just under two steals per game, routinely hounding the opposition with immense on-ball pressure. Jones will be surrounded by another talented crop of first-year players this season, but if the Blue Devils hope to truly contend for a national championship, they'll need more from him offensively - especially from distance.
11. Anthony Edwards, Georgia
Edwards is undoubtedly one of the freshmen to watch this season and could be the next guard to flourish under Tom Crean. His advanced ball-handling and athleticism will immediately stand out among his peers. At 6-foot-5, Edwards also has the advantage of seeing above most opposing point guards.
The 18-year-old is deadly in open space with the ability to pull up on a dime or attack defenders off the bounce. Edwards is an outstanding finisher at the rim, using his great footwork to put him in those positions. The Atlanta native should electrify a Georgia program coming off a 2-16 season in SEC play and will likely draw consideration for the No. 1 overall pick in next year's NBA draft.