It appears the majority of NFL fans across the United States expect either the New England Patriots or Kansas City Chiefs to win Super Bowl LIV.
Using geotagged Twitter data within the last month tracking mentions of this season's Super Bowl winner and the team most associated with the subject, Sportsbetting.ag put together a map showing who is favored in each state. The Patriots and Chiefs were the clear-cut favorites with 12 states apiece, followed by the Philadelphia Eagles with five states.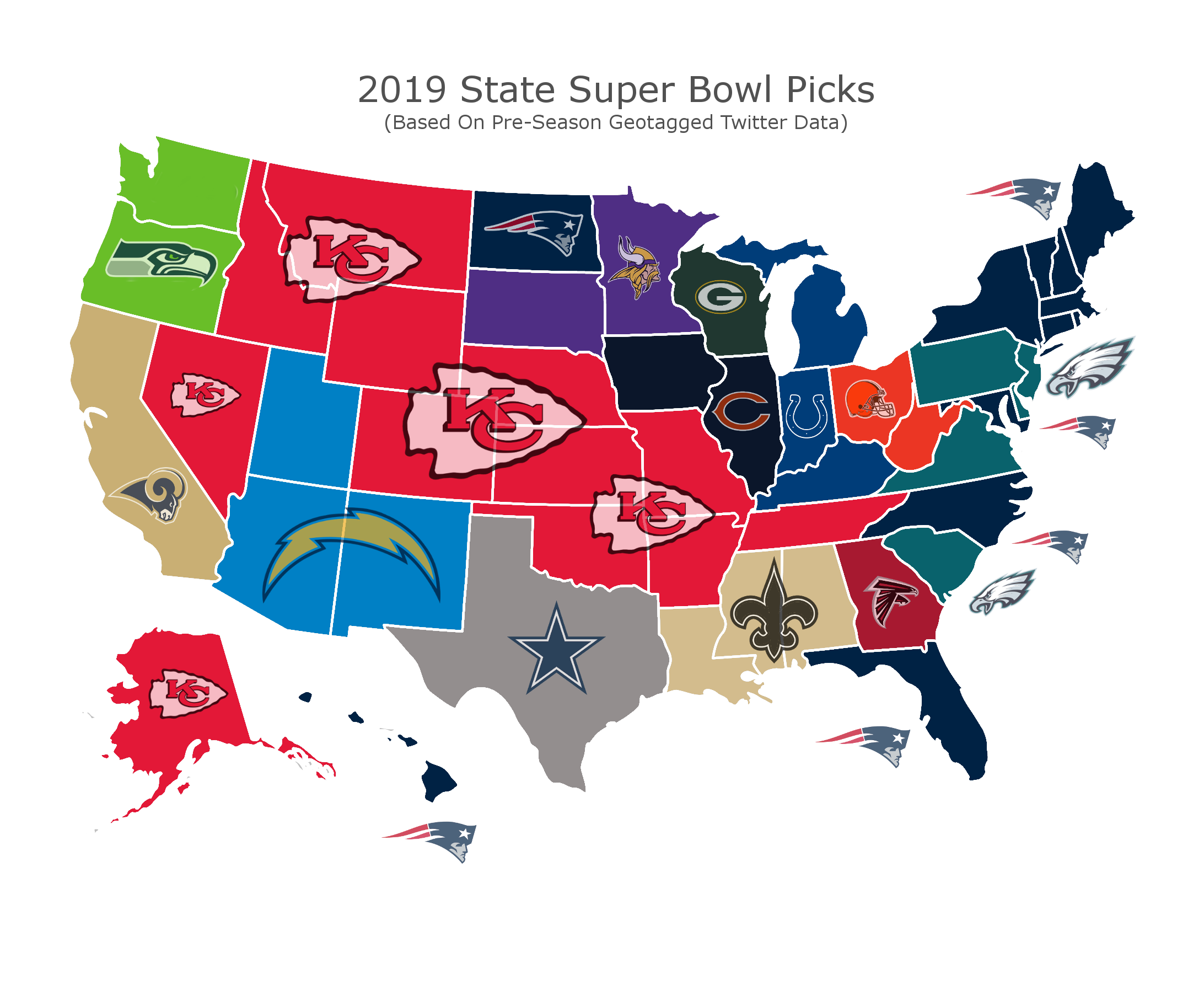 Here's the full breakdown:
Patriots: 12 states
Chiefs: 12 states
Eagles: 5 states
Chargers: 3 states
Saints: 3 states
Colts: 3 states
Seahawks: 2 states
Bears: 2 states
Browns: 2 states
Vikings: 2 states
Packers: 1 state
Cowboys: 1 state
Rams: 1 state
Falcons: 1 state
Super Bowl LIV will take place Feb. 2, 2020, in Miami.