Sixty picks and more than five hours later, the 2019 NBA Draft is in the books. Here were the night's biggest winners and most tragic losers.
Winner: Pelicans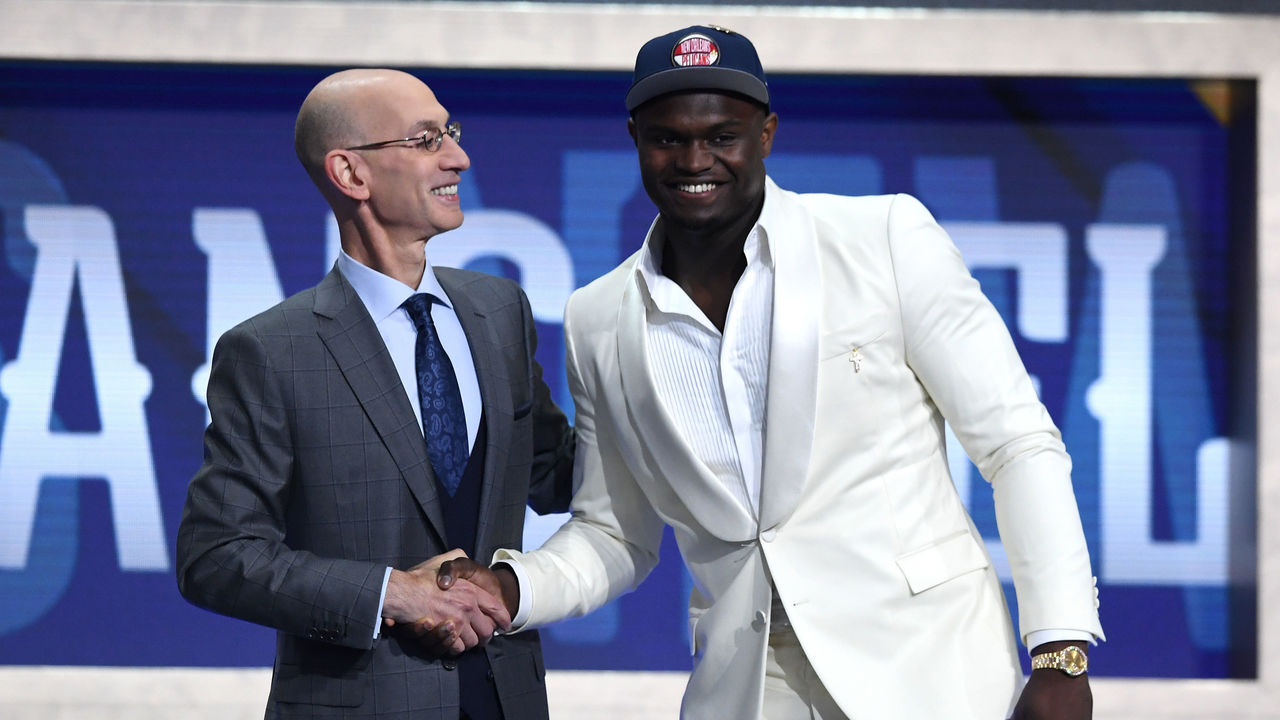 Let's be real: the Pelicans won this draft the moment the lottery gods gifted them the combination of ping-pong balls that secured the No. 1 pick. There was no suspense over who they'd take, and no way of screwing it up.
Still, the Pelicans did more than just acquire Zion Williamson, their next franchise player and a potential generational talent. Not enamored with any of the options at No. 4, New Orleans flipped that pick to Atlanta in exchange for Nos. 8, 17, and 35, plus a protected 2020 first-rounder from Cleveland, and unloaded the final year of Solomon Hill's contract in the process.
With those additional picks, the Pelicans helped fill out their young, rebuilding roster with Jaxson Hayes, an athletic, shot-blocking dive man, and Nickeil Alexander-Walker, a long, sweet-shooting combo guard. With Hill's contract off the books, they also project to have more than $30 million in cap space entering the free agency period.
It's almost impossible to win a trade in which you deal a top-10 player, but the Pelicans so far have made out about as well as possible. They still have plenty of work to do - the lack of shooting on the roster right now is a major concern - but this draft night was another step in the right direction. - Joe Wolfond
Loser: Suns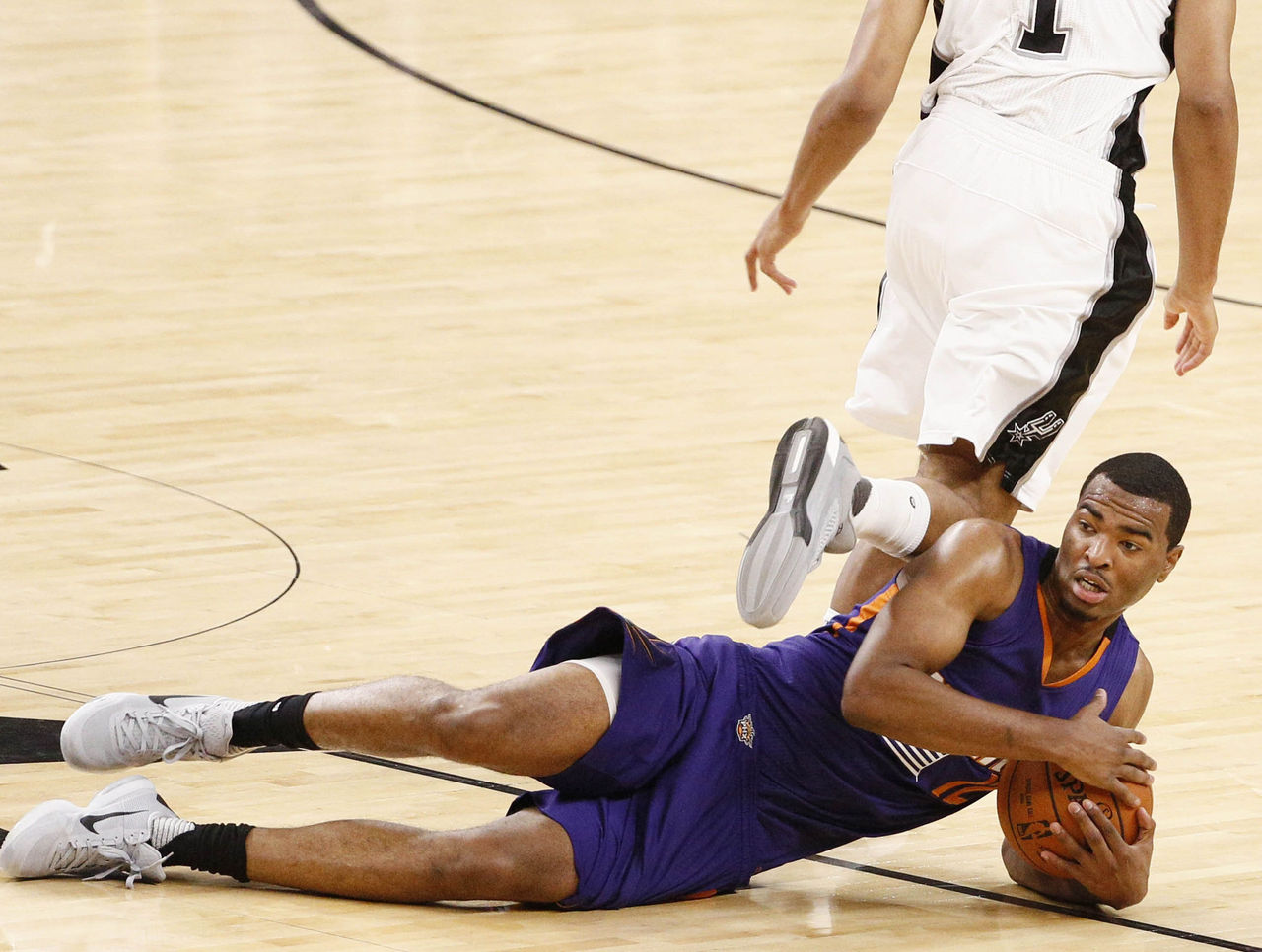 Just when you think this franchise has hit rock bottom, it finds new depths to plumb.
The Suns started their draft night by dumping T.J. Warren and his salary in a deal with the Pacers, attaching their high second-round pick at No. 32 to do so. They then traded down from their sixth overall spot to get Dario Saric and the No. 11 pick from the Timberwolves. That was a fine piece of business on its face, but one that looked worse when Phoenix reached for defensively challenged sharpshooter Cameron Johnson, one of the oldest players in the draft, with that 11th pick.
The Suns picked up an additional first-rounder (No. 24) by sending the Celtics the Bucks' 2020 first and agreeing to take on Aron Baynes' $5.5-million deal. Again, an acceptable move in a vacuum that looked questionable after they used the 24th pick to draft caretaker point guard Ty Jerome. If the Suns were after a point guard - which it seems like they have been for at least a half-decade - they could've just held onto No. 6 and grabbed Coby White, a younger prospect with better physical tools and significantly higher upside.
So, to recap: Phoenix sent out Warren, the sixth pick, the 32nd pick, and a 2020 first-rounder in exchange for Saric, Johnson, Jerome, and Baynes. Not exactly the kind of draft haul you hope to see after a 19-63 season. - Wolfond
Winner: Grizzlies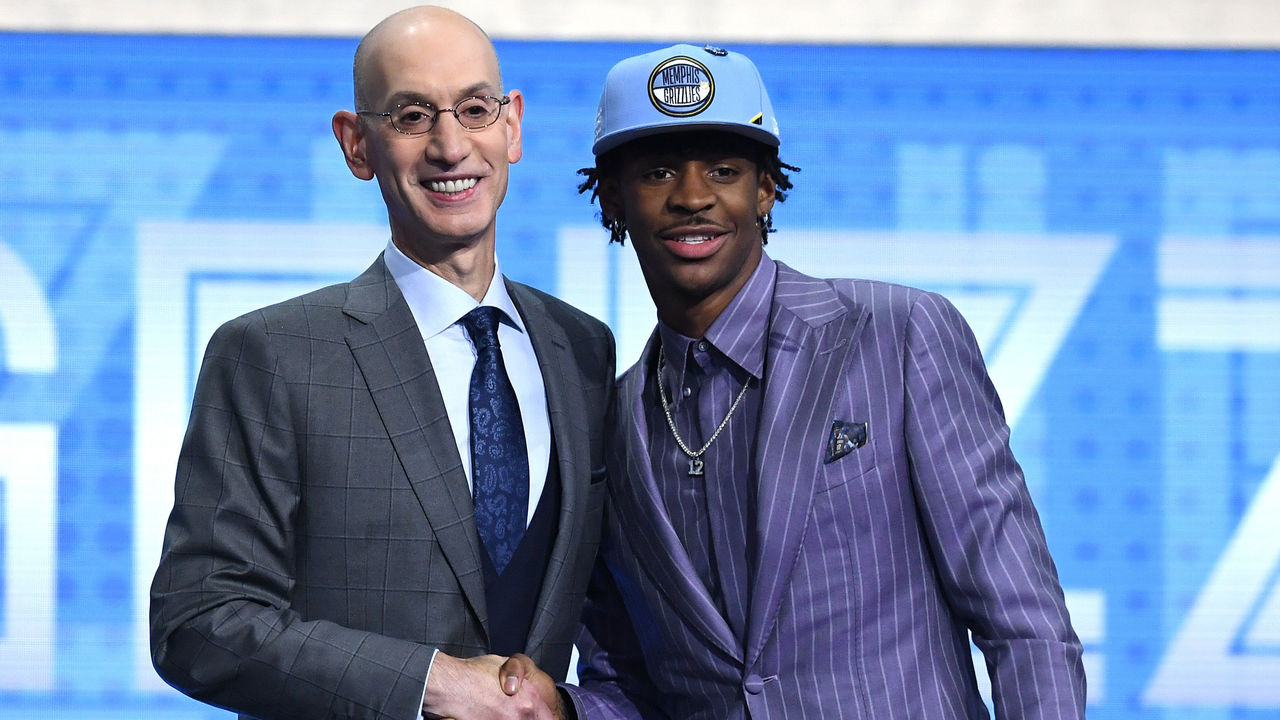 Trading Mike Conley brought about the official end to the Grit N Grind era in Memphis, but the Grizzlies quickly pivoted to laying the foundation of a bright future ahead.
In a college season that was supposed to be dominated by the Duke duo of Williamson and R.J. Barrett, Murray State guard Ja Morant emerged as the consensus No. 2 pick because of his mesmerizing combination of explosiveness and next-level playmaking.
Pairing Morant's athleticism and court vision with Jaren Jackson Jr.'s game would've marked a successful night as is, but the Grizzlies cemented their status as draft-day winners when they turned the No. 23 pick and a 2024 second-rounder into this year's No. 21 selection, which they used on Gonzaga big man Brandon Clarke.
Clarke's modest size (6-foot-7), his age (he'll be a 23-year-old rookie), and his underwhelming long-distance shooting seemed to work against him after he entered the draft as a projected lottery pick. But nabbing him at No. 21 is a steal for Memphis.
Clarke is a high-IQ, NBA-ready prospect who should be able to contribute immediately on both ends of the court. The late-bloomer averaged 16.9 points on an NCAA-high 68.7 percent shooting, and finished the season with as many blocks as missed field goals. He's a devastating finisher as a rim-runner, should form half of an eye-popping pick-and-roll duo with Morant, and slots in perfectly next to Jackson, whose shooting should offset Clarke's limited range.
In Morant, Jackson, and Clarke, the Grizzlies suddenly have one of the league's most promising collections of young talent, with intriguing youngsters such as Dillon Brooks, Grayson Allen, and even Bruno Caboclo still in the mix. - Joseph Casciaro
Loser: Bol Bol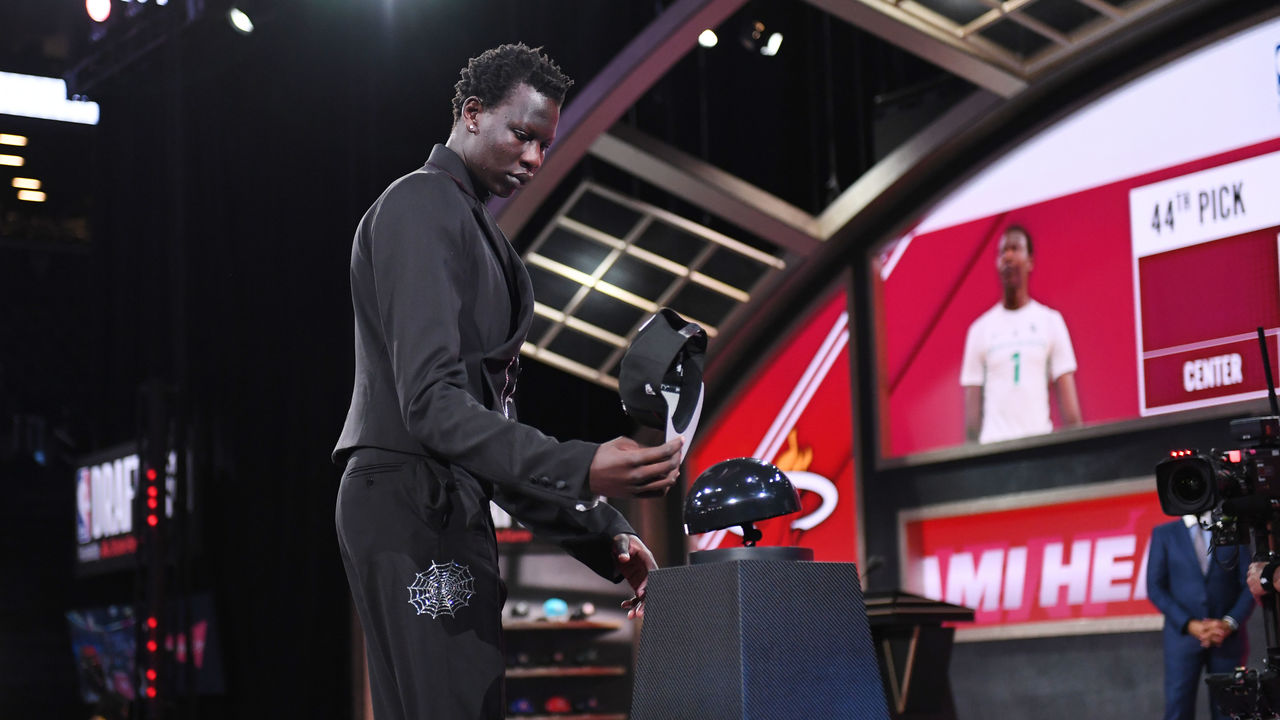 No player lost more than Bol Bol on Thursday.
The lanky Oregon center, who was a projected top-five pick coming into the season, was forced to wait around longer than any other green-room invitee at Barclays Center, eventually hearing his name called by Denver (via Miami) at No. 44.
Falling out of the first-round means Bol won't have the same guaranteed-contract assurances as his big-name peers, which is stunning when you consider he would've been entitled to eight figures over his first two seasons as a top-five pick.
Bol, the son of NBA legend Manute Bol, missed all but nine games this season because of a navicular bone fracture in his left foot. Foot issues are particularly concerning for seven-footers - let alone big men with as slender a build as Bol's.
If there's a silver lining to be found, it's in where the sweet-shooting rim protector landed. With Nikola Jokic (and potentially Paul Millsap) leading the way, the Nuggets can afford to be patient with a frontcourt project. Not to mention, Denver has experience investing in an injured, high-upside prospect, drafting Michael Porter Jr., 14th overall last year after the projected No. 1 pick suffered a frightening back injury that required surgery. The Nuggets then sat him the entire season.
Given the contractual differences, Bol may not have the same luxury of time, though he and the team would still be wise to utilize it. - Casciaro
Winner: Canada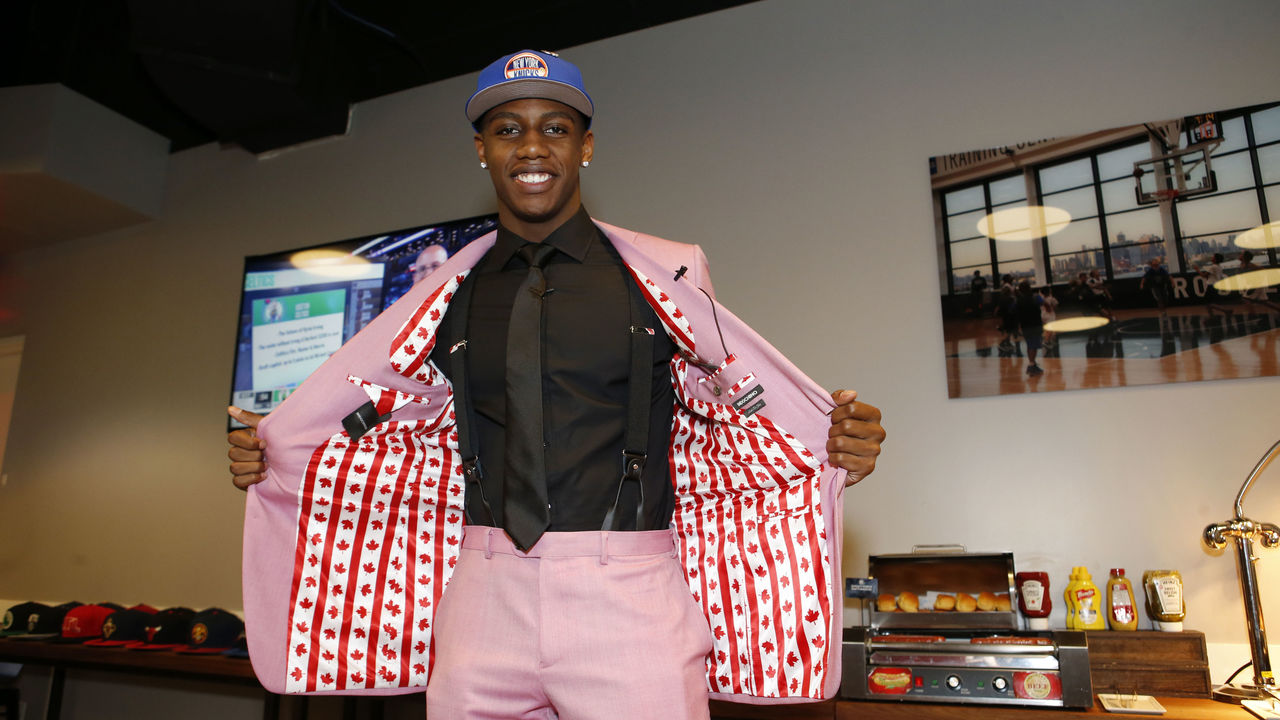 Canadian basketball has been on the rise for years, but the 2019 draft put a bow on what's been an epic week north of the border.
Just days after Toronto hosted the first NBA championship parade to be held outside the United States, Canada set a draft record for the number of selections - six - from a country other than the U.S., in a single draft.
Clarke joined RJ Barrett, Nickeil Alexander-Walker, Mfiondu Kabengele, Ignas Brazdeikis, and Marial Shayok to help Canada break France's 2016 record of five selections.
Barrett, nicknamed the Maple Mamba, strolled onto the stage in Brooklyn as the No. 3 overall pick in a suit jacket lined with a Canadian flag pattern. He was the first Knicks' pick in recent memory to garner audible cheers - rather than jeers - in New York. - Casciaro