NHL Power Rankings: Central, Atlantic Divisions prove dominant
Bruce Bennett / Getty Images Sport / Getty
During the regular season, theScore's NHL Power Rankings will be published every two weeks. This latest edition is the second of the regular season. It was compiled by editors Sean O'Leary, Josh Wegman, and Cory Wilkins.
1. Nashville Predators (8-3-0) ▲
Even with Pekka Rinne on the shelf, this is the most dangerous team in the league. The Predators could use an uptick in depth production, but with Filip Forsberg playing the way he is - nine goals in his last seven games - a lack of secondary scoring hasn't been much of a problem thus far. - O'Leary
Previously: 5th
2. Tampa Bay Lightning (7-2-1) ▲
First off, we're gonna go ahead and declare Tampa's 7-1 loss to the Arizona Coyotes an anomaly. Prior to that stunning result, which came on the latter half of a back-to-back with Andrei Vasilevskiy on the bench, the Bolts had won five of six, and they still stand as one of the NHL's most complete rosters. - O'Leary
Previously: 12th
3. Toronto Maple Leafs (8-3-0) ▼
The high of back-to-back wins over the Winnipeg Jets was diminished by the loss of Auston Matthews, but Toronto is still in good shape thanks to a rather notable offseason signing. A resolution on the William Nylander front would make it even easier to cope. - O'Leary
Previously: 1st
4. Pittsburgh Penguins (6-1-2) ▲
Evgeni Malkin has 18 points in nine games, and the Penguins just went 4-0 on a cross-Canada trek during which captain Sidney Crosby collected eight points of his own. Don't sleep on Pittsburgh. - O'Leary
Previously: 17th
5. Colorado Avalanche (7-3-2) ▲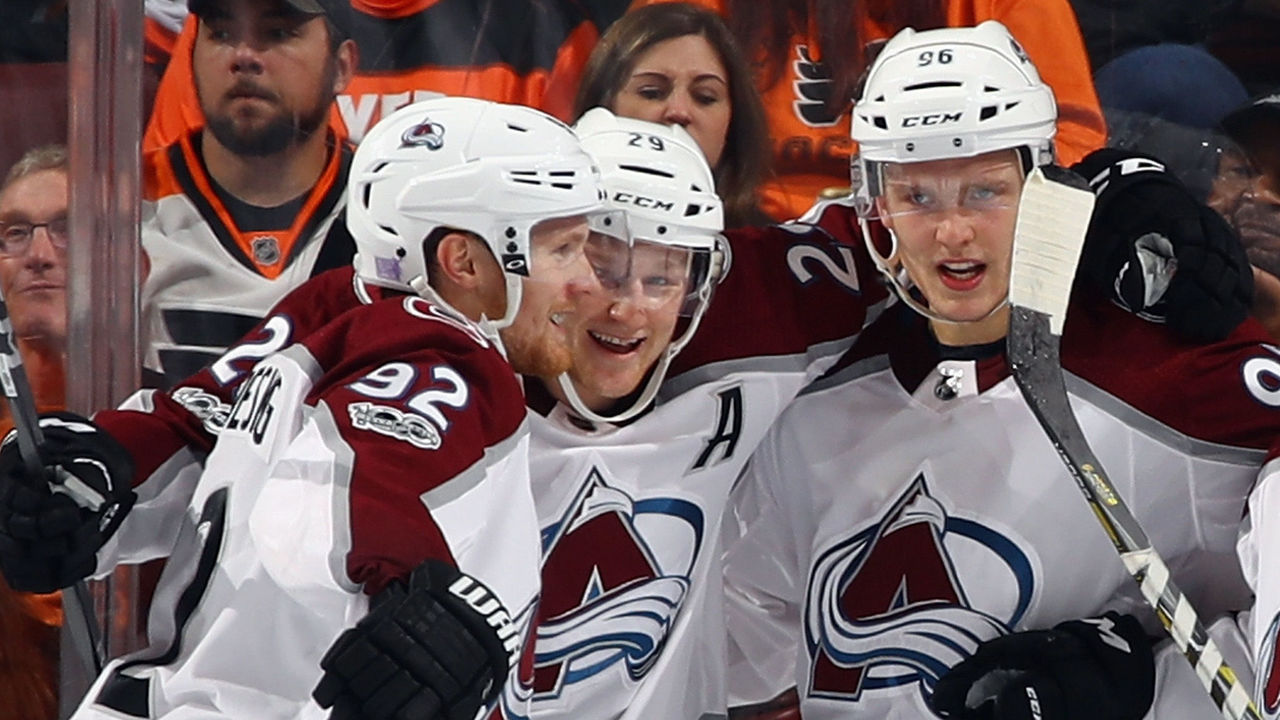 The Avs' top line is playing at a ridiculous level right now, but lost in the excitement of Colorado's high-powered offense has been the team's consistency between the pipes. Semyon Varlamov and Philipp Grubauer have combined for a .942 save percentage at five on five while allowing just 27 goals through 12 games. - O'Leary
Previously: 8th
6. Winnipeg Jets (7-4-1) ▲
The Jets haven't completely hit their stride just yet, and Patrik Laine hasn't scored an even-strength goal through 11 contests. Perhaps an excursion to Finland will help this Cup contender and its top sniper. - O'Leary
Previously: 19th
7. Carolina Hurricanes (6-4-1) ▼
Carolina is controlling over 61 percent of shots at five on five, and its high-tempo, fun-loving approach has become must-watch hockey. Unfortunately for the Canes, they've yet to find a reliable answer in goal, which appears to be the only thing preventing this club from storming its way into the top tier of the Eastern Conference. - O'Leary
Previously: 2nd
8. Minnesota Wild (6-2-2) ▲
After a slow start, Minnesota has reeled off five consecutive wins to make a push in the crowded Central Division. As usual, Devan Dubnyk has been the Wild's best player, while the early resurgence of Zach Parise - who has 11 points in 10 games - has helped the offense. - O'Leary
Previously: 26th
9. Montreal Canadiens (6-2-2) ▲
Who saw this coming? The Habs are playing a relentless brand of hockey and it's yielded positive results early on in a year when almost everyone expected them to be a basement dweller. Let's see how long they can keep it up. - O'Leary
Previously: 13th
10. Boston Bruins (6-3-2) ▼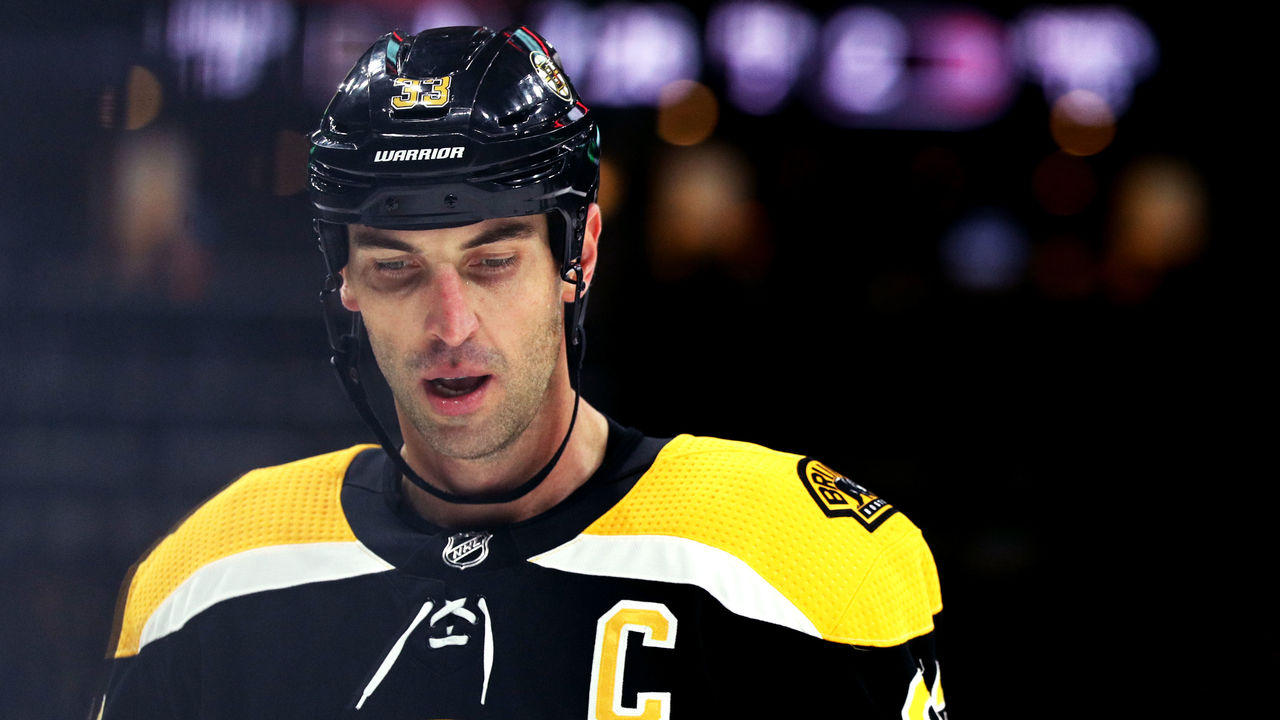 Boston's won six of its last 10 on the strength of its scorching top line, but questions remain about both the club's forward depth and in goal, where Tuukka Rask has managed a measly .902 save percentage in his first six starts this year. - O'Leary
Previously: 3rd
11. Columbus Blue Jackets (6-4-0) ▲
The Blue Jackets are off to a good start despite Sergei Bobrovsky's .872 save percentage and 3.87 goals-against average. Just imagine how dangerous this team will be once one of the league's top goaltenders starts playing like himself. - Wegman
Previously: 18th
12. San Jose Sharks (6-3-2) ▲
Many pundits listed the Sharks as Stanley Cup contenders after the addition of Erik Karlsson, and we're starting to see why. The club is 4-0-1 in its last five games, with tasty home matchups against the New York Rangers and Philadelphia Flyers on the docket this week. - Wegman
Previously: 16th
13. Edmonton Oilers (6-3-1) ▲
Critics were calling for Todd McLellan's job after an 0-2 start, but the Oilers have now won six of their last eight games, including victories over the Jets, Bruins, Predators, and Washington Capitals. - Wegman
Previously: 27th
14. Washington Capitals (5-3-2)
The league's best power play has helped hide some of the Capitals' even-strength struggles so far this season. It would be foolish to think the defending champs can't work out the kinks. - Wegman
Previously: 14th
15. Buffalo Sabres (6-4-1)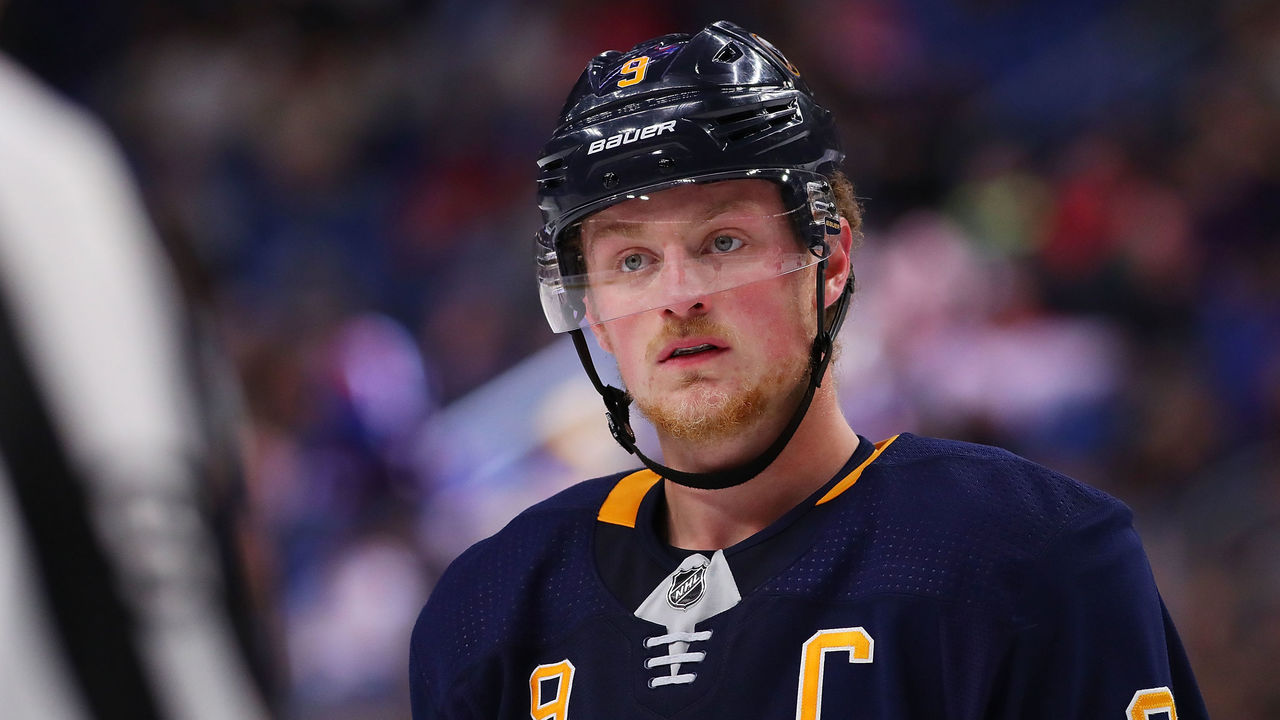 The Sabres are 3-0-1 in their last four games, but face an uphill battle in the suddenly deep Atlantic Division. - Wegman
Previously: 15th
16. New Jersey Devils (5-2-1) ▼
The Devils are receiving more and more offensive contributions from players not named Taylor Hall, which should help them continue to fill the win column as long as Keith Kinkaid remains stellar between the pipes. - Wegman
Previously: 4th
17. Chicago Blackhawks (6-3-3) ▼
Everyone was writing off the Blackhawks before the season began, but Patrick Kane, Jonathan Toews and Co. are proving there's still plenty left in the tank. However, only one of Chicago's wins has come against a team with a record above .500. - Wegman
Previously: 7th
18. Dallas Stars (5-5-0) ▼
The Stars continue to be one of the most perplexing teams in the NHL, given their high-end talent but relative lack of success. It's possible Dallas is just taking time to adjust to new bench boss Jim Montgomery. - Wegman
Previously: 6th
19. Calgary Flames (5-5-1) ▼
The Flames have received awful goaltending from Mike Smith in the early going, so it wouldn't be shocking to see David Rittich receive more starts as the team tries to spark a turnaround. - Wegman
Previously: 10th
20. Arizona Coyotes (5-5-0) ▲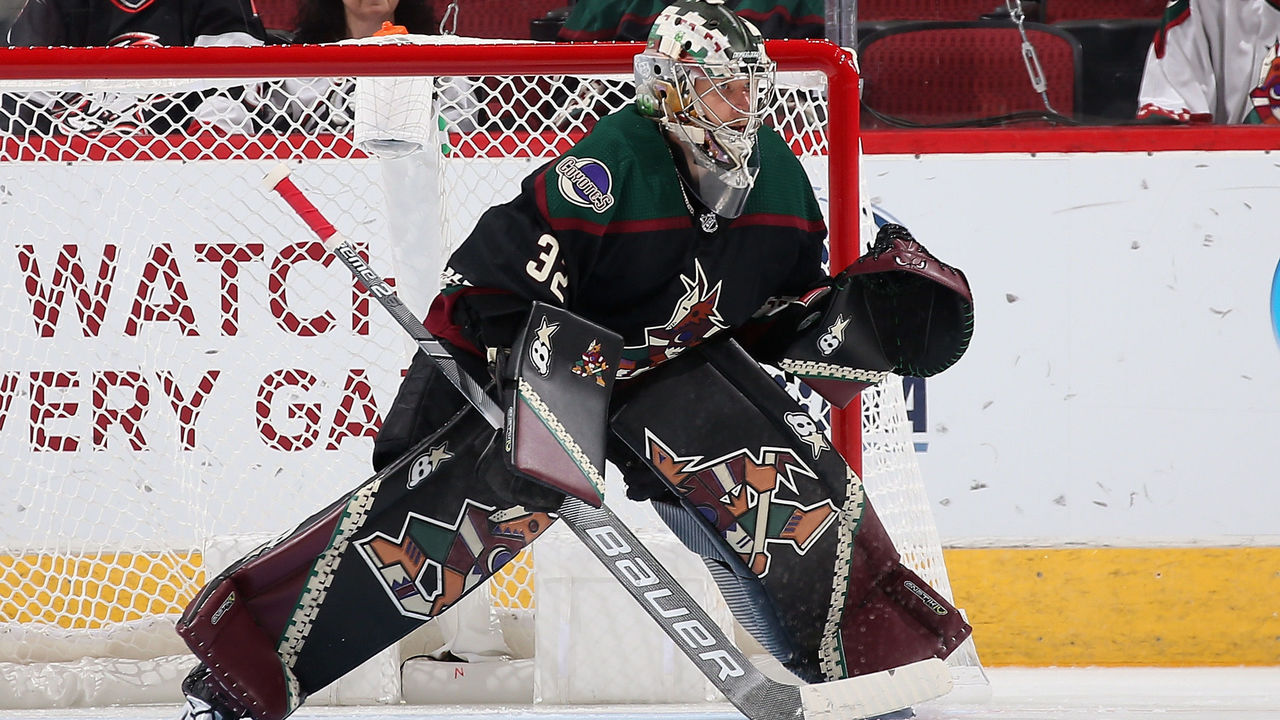 The offensive dam has finally broken for the Coyotes, who just finished smashing the Lightning to push their win streak to three games. Arizona appears equally strong in its own end, as both Antti Raanta and Darcy Kuemper have proven difficult to beat. - Wilkins
Previously: 31st
21. St. Louis Blues (3-4-3) ▲
Big offseason moves - counting the additions of Ryan O'Reilly, Tyler Bozak, and David Perron - led to big expectations in St. Louis, but the Blues have been an early-season flop. Jake Allen has struggled between the pipes and head coach Mike Yeo knows his job could be on the line if things don't improve. - Wilkins
Previously: 24th
22. Vancouver Canucks (6-6-0) ▼
A strong start to the season for the Canucks - a squad many picked as a favorite to lead the draft lottery - will now be tested by a host of injuries. The good news is both their young stars, Brock Boeser and Elias Pettersson, are back in the lineup after spending some time sidelined. - Wilkins
Previously: 11th
23. New York Islanders (5-4-1) ▼
Big wins over the Flyers and Los Angeles Kings were essentially nullified after key losses to the Sharks and Anaheim Ducks, but the biggest takeaway for the Islanders is that new coach Barry Trotz has straightened out the team's goaltending. Thomas Greiss and new face Robin Lehner have both put up solid numbers, a nice bounce back after netminding proved to be New York's biggest weakness a year ago. - Wilkins
Previously: 20th
24. Vegas Golden Knights (5-5-1) ▲
The magic of last season appears to be gone for the Golden Knights. Most troubling is the team's apparent inability to score. The free-agent departures of James Neal and Perron could come back to haunt general manager George McPhee. An injury to Max Pacioretty only makes things more challenging. - Wilkins
Previously: 25th
25. Ottawa Senators (4-4-2) ▼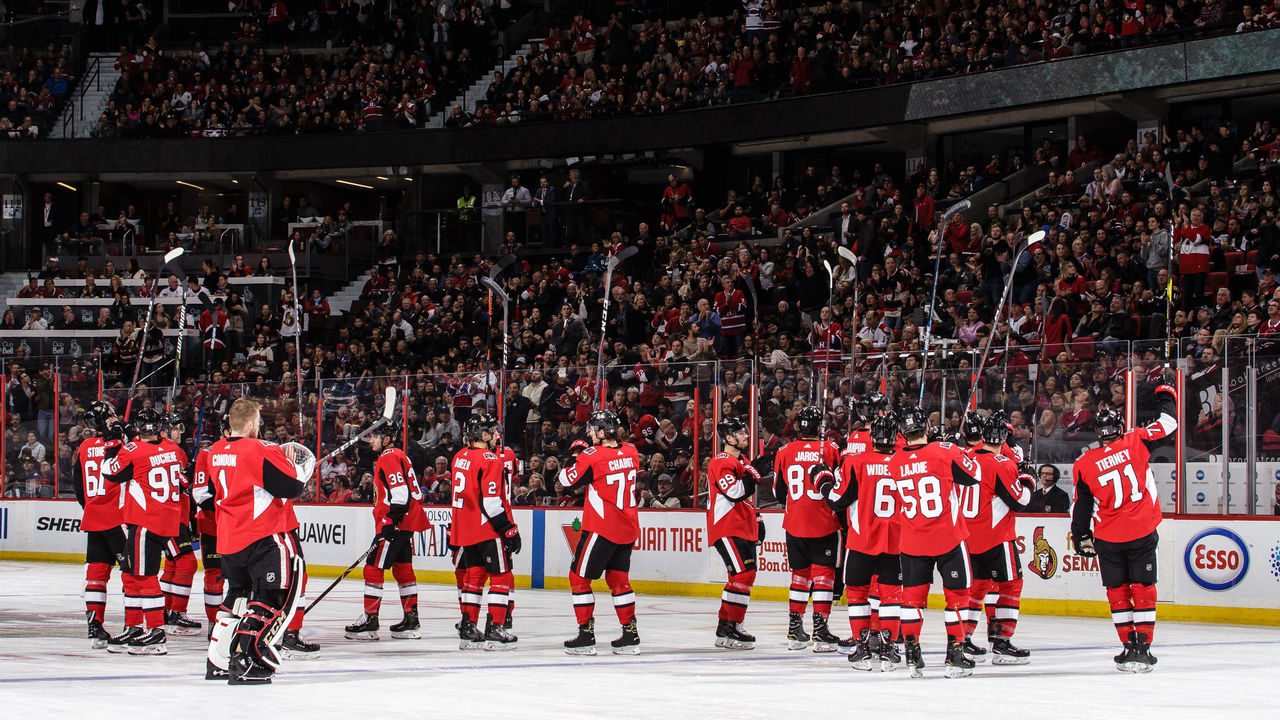 The Senators have slowed after a strong start to the season, losing their last three games. Still, the team is exceeding preseason predictions and is providing a look at what's to come in talented young players Thomas Chabot and Max Lajoie. - Wilkins
Previously: 21st
26. Anaheim Ducks (5-5-2) ▼
You can only spend so much time in your own end before it's reflected in the loss column. That's the case with the Ducks, who have dropped five in a row and are being outpaced by an average of 14 shots each night. A litany of injuries doesn't help either. - Wilkins
Previously: 9th
27. Philadelphia Flyers (4-7-0) ▼
No team has allowed more goals than the Flyers, and it's difficult to imagine that stat improving even with the return of Michal Neuvirth. To make matters worse, Philadelphia's offense has dried up as it's dropped its last three games and scored just two goals in the process. - Wilkins
Previously: 22nd
28. Florida Panthers (2-4-3) ▲
While James Reimer is a reliable backup, the Panthers need to hang on as they await Roberto Luongo's return from injury. Fortunately, the team has had some success in doing so, picking up points in four of its last six contests. The Panthers now head to Finland for a two-game series versus the Jets. - Wilkins
Previously: 30th
29. New York Rangers (3-7-1)
Based on expectations, the Rangers' record through the early parts of the season isn't too surprising. Rookie coach David Quinn has made a quick transition to the NHL, while star talents Mats Zuccarello, Mika Zibanejad, and Henrik Lundqvist are still showing up. There's just a shortage of depth. That will come as New York continues down the rebuild road. - Wilkins
Previously: 29th
30. Los Angeles Kings (3-7-1) ▼
A slow start to the season has head coach John Stevens on the hot seat. While it appeared a turnaround could come with the return of Dustin Brown, another injury to star netminder Jonathan Quick took the wind from those sails. - Wilkins
Previously: 23rd
31. Detroit Red Wings (2-7-2) ▼
An ugly October has Red Wings fans looking toward the Jack Hughes lottery. A banged-up blue line hasn't helped matters. While the wins aren't coming, there have been some bright spots, particularly rookie defenseman Dennis Cholowski, Detroit's first-round pick from the 2016 draft. - Wilkins
Previously: 28th
Comments
✕
NHL Power Rankings: Central, Atlantic Divisions prove dominant
  Got something to say? Leave a comment below!