How to approach later rounds in draft-position keeper leagues
Charles LeClaire / USA TODAY Sports
Follow theScore's fantasy feed on Twitter (@theScoreFantasy) for the latest news, features and more.
For those who don't know what draft-position keeper leagues are, let me give you the rundown. Rather than standard keeper leagues where you keep whichever players you want, in draft-position keeper leagues you have to keep the player one round ahead of where you drafted them the year prior.
For example, if I chose Sabres center Jack Eichel in the 10th round of a draft last year, this year I would be able to keep him as my ninth-round pick. Next year it would be the eighth round and so on.
Keeper leagues like this are very fun and more fair. Obviously first-round picks can't be kept, so players like Sidney Crosby and Alex Ovechkin are up for grabs every season. It also requires great strategy when drafting in the later rounds. The bigger the steal you get at the end of a draft, the more valuable he is as a keeper in the following seasons.
Under-the-radar, high-upside youngsters
This is perhaps the most obvious way to use your late-round picks, but it still needs to be iterated. High-profile rookies like Auston Matthews, Patrik Laine and Jimmy Vesey will likely be long gone by the time the final rounds roll around.
Owners need to target rookies who aren't getting much attention, or players in their second, third or even fourth years who many have given up on.
Dallas Stars D Julius Honka doesn't seem to be garnering much attention. He was a first-round pick in 2014, but he has yet to make his NHL debut. D-men take longer to develop than forwards, so this shouldn't be surprising. He tore up the AHL last season, tallying 44 points in 73 games from the back end.
When you watch a few minutes of Honka's play, you quickly learn he is very offensive-minded. He is more arguably talented than current Stars D John Klingberg and could make a similar impact as a rookie. After Klingberg, Dan Hamhuis and Johnny Oduya, Dallas' defense corps is very thin. A strong camp could earn Honka a spot in the top four.
Another under-the-radar youngster to target is Blue Jackets C Alexander Wennberg. He was a first-round pick by Columbus in 2013, but he has failed to make a fantasy-worthy impact so far in his first two NHL seasons. However, once C Ryan Johansen was traded to the Nashville Predators, he recorded 26 points in the final 40 games, including eight in the final six games.
With a full season as the team's first-line center (don't be fooled into thinking Brandon Dubinsky will provide competition) he could total 60 points. It's plausible considering the pass-first center could skate alongside two 30-goal scorers in Boone Jenner and Brandon Saad.
Both Honka and Wennberg have plenty of upside. They are low-risk, high-reward picks in the final rounds of your draft.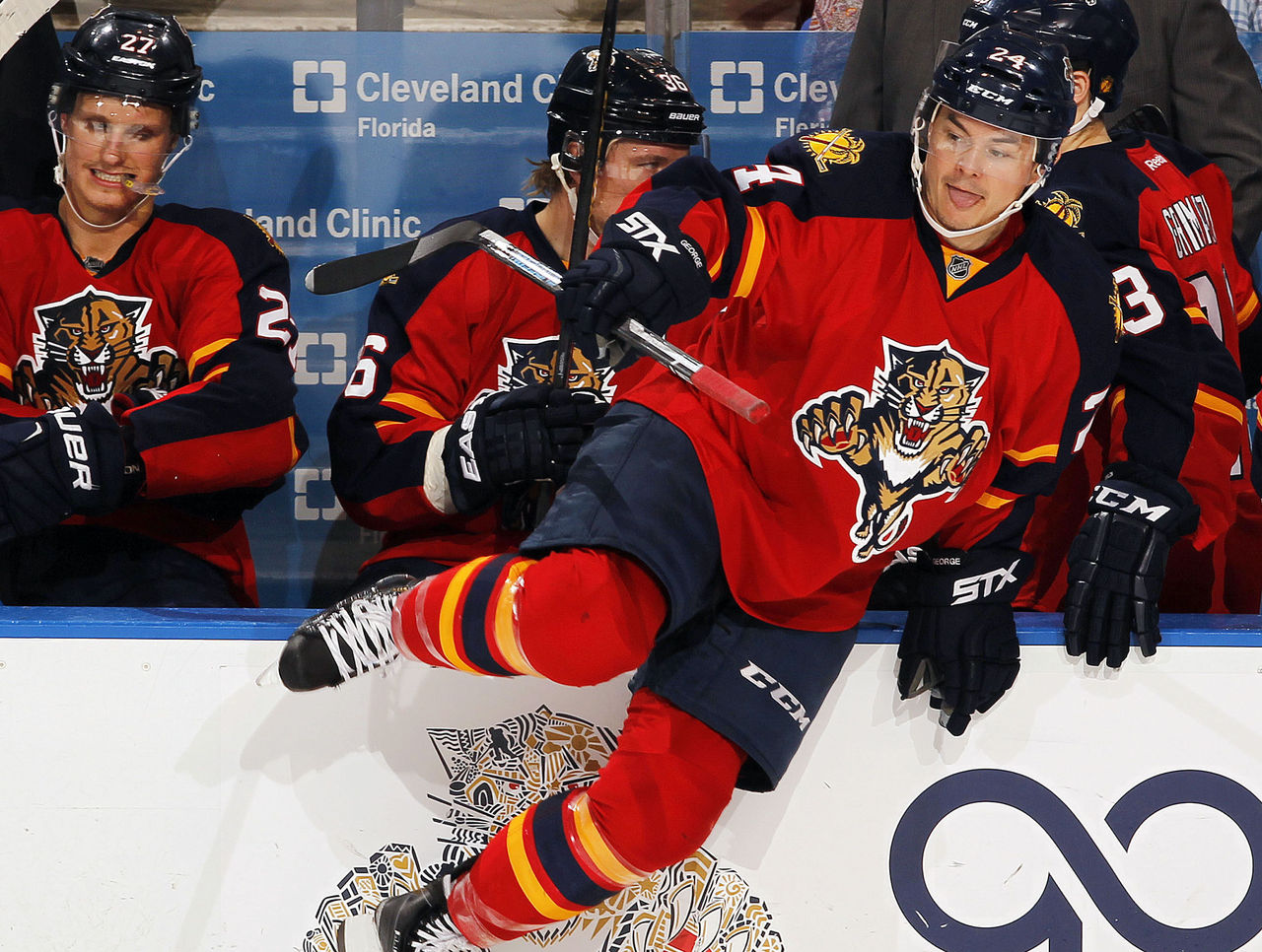 Bounce-back candidates
Good players who are coming off a bad reason will certainly be overlooked in drafts. Yet, if they can regain their form from the year before they fell off a cliff, they can have great value in draft-position keeper leagues. Two players I'm targeting in the later rounds are Philadelphia Flyers W Jakub Voracek and Stars W Jiri Hudler.
Voracek finished tied for fourth in NHL scoring during the 2014-15 season with 81 points. Many assumed he would build of this success heading into his age 26 campaign, but it wasn't the case. He finished with just 11 goals and 55 points in 73 games.
Expect Voracek to bounce back. Last season the entire Flyers offense got off to a terrible offensive start. During his career year, Voracek scored on 10 percent of his shots (his career shooting percentage is 9.5), but last season he scored on only 5.2 percent of his shots. You can expect this to progress back to the mean. Twenty goals and 70 points are well within reach.
Hudler on the other hand, is no spring chicken anymore. He is 32 years old. He enjoyed a magical season in 2014-15, potting 31 goals and adding 45 assists while playing with youngsters Sean Monahan and Johnny Gaudreau with the Calgary Flames. Yet last season Hudler scored just 16 goals with 30 helpers.
The move to Dallas should be a great fit. Whether he skates on the top line with LW Jamie Benn and C Tyler Seguin or on the second line with C Jason Spezza and W Patrick Sharp, he should bounce back. Expecting 31 goals again is unrealistic, but he could score 20-25 and wind up with 60-65 points.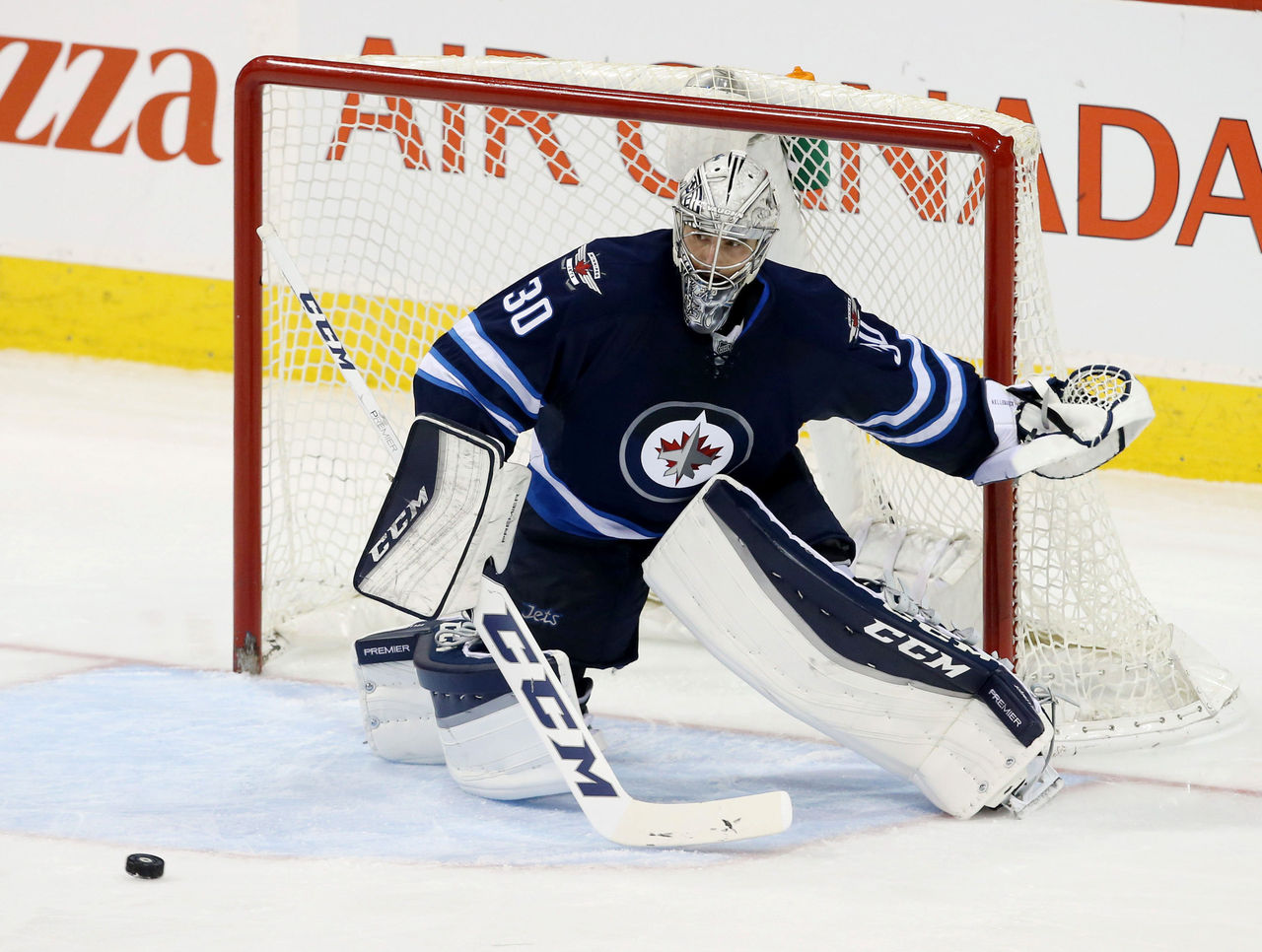 Goaltenders
Goaltenders are extremely valuable in all head-to-head fantasy leagues, especially keepers. Most goalies will go in the early rounds of drafts, though. It's a difficult task to accomplish, but if you can have a goalie as one of your late-round keepers your team will be in great position in the following season.
Drafting goaltenders in quantity in the later rounds is the best way to give yourself a chance of having a potential late-round keeper. My advice would be to draft two stud goalies early on and then draft two or three more goalies in the final rounds. You really only need to carry three, but you can afford to carry four of five in the early going of the season.
Some late-round goalies to target are Connor Hellebuyck, Craig Anderson and Andrei Vasilevskiy. Hellebuyck should be able to beat out Ondrej Pavelec and Michael Hutchinson for the starting job. He is just 23 and though the Winnipeg Jets may be a couple of years away, they could surprise some people.
Anderson is 35 and may be overlooked after three straight average seasons. However, a full year of Dion Phaneuf and the maturation of Cody Ceci on the back end should make them a much better defensive team. When you factor in the coaching change (Dave Cameron out, Guy Boucher in) they could be a playoff team if the top-six forward group can stay healthy.
Vasilevskiy is nothing more than a handcuff for Ben Bishop, but he is the future of the Tampa Bay Lightning's crease. Bishop is on the last year of his contract and could be moved. If that were the case, Vasilevskiy could be a top-10 goalie.
Trade Value
The most important thing to remember about your late-round selections is even though you may not be able to keep them all, they can turn into exceptional trade value. There will always be a few owners rebuilding every season, and they will want to acquire as many late-round keepers as possible.
Comments
✕
How to approach later rounds in draft-position keeper leagues
  Got something to say? Leave a comment below!