2016-17 Fantasy Winger Primer: Who moved, and who benefits?
Codie McLachlan / Getty Images Sport / Getty
Wingers can be affected by a change of teams more than players at any other position. With the exception of the elite tier of wingers, they usually tend to rely on their center to aid their own production. Here's a look at wingers who have moved either in or out of marquee offensive situations:
Who moved: Taylor Hall, from Edmonton Oilers to New Jersey Devils
Others affected: Michael Cammalleri, Kyle Palmieri
The Devils made a drastic move to add some offense after tallying a league-low 2.22 goals per game last season. They found their man in Hall, who registered 26 goals and 65 points last season while taking 286 shots on goal.
While he should be a fairly safe bet to reproduce similar production should he remain healthy, even with a worse supporting cast than he had in Edmonton, the Devils' top two players from last season may suffer.
Palmieri and Cammalleri totaled 323 shots and 44 goals last season. Hall will improve the offense as a whole, but his production is likely to come at the expense of the other two wingers, as Hall eats into their ice time at 5v5 and on the power play.
A full breakdown of the trade can be found here.
Who moved: Milan Lucic, from Los Angeles Kings to Oilers
Others affected: Connor McDavid, Anze Kopitar
While Lucic isn't the same type of player on the offensive end as Hall, he is coming off his fourth career 20-goal season. He has never approached 200 SOG in a season, and he took just 124 in 81 games last season. His style of game should allow McDavid to take on more of the offensive load himself, and he could approach 40 goals in his sophomore season.
In Los Angeles, Kopitar may suffer slightly, with either Teddy Purcell or Dwight King expected to fill Lucic's vacated spot on the top line.
A full breakdown of the Oilers' acquisition can be found here.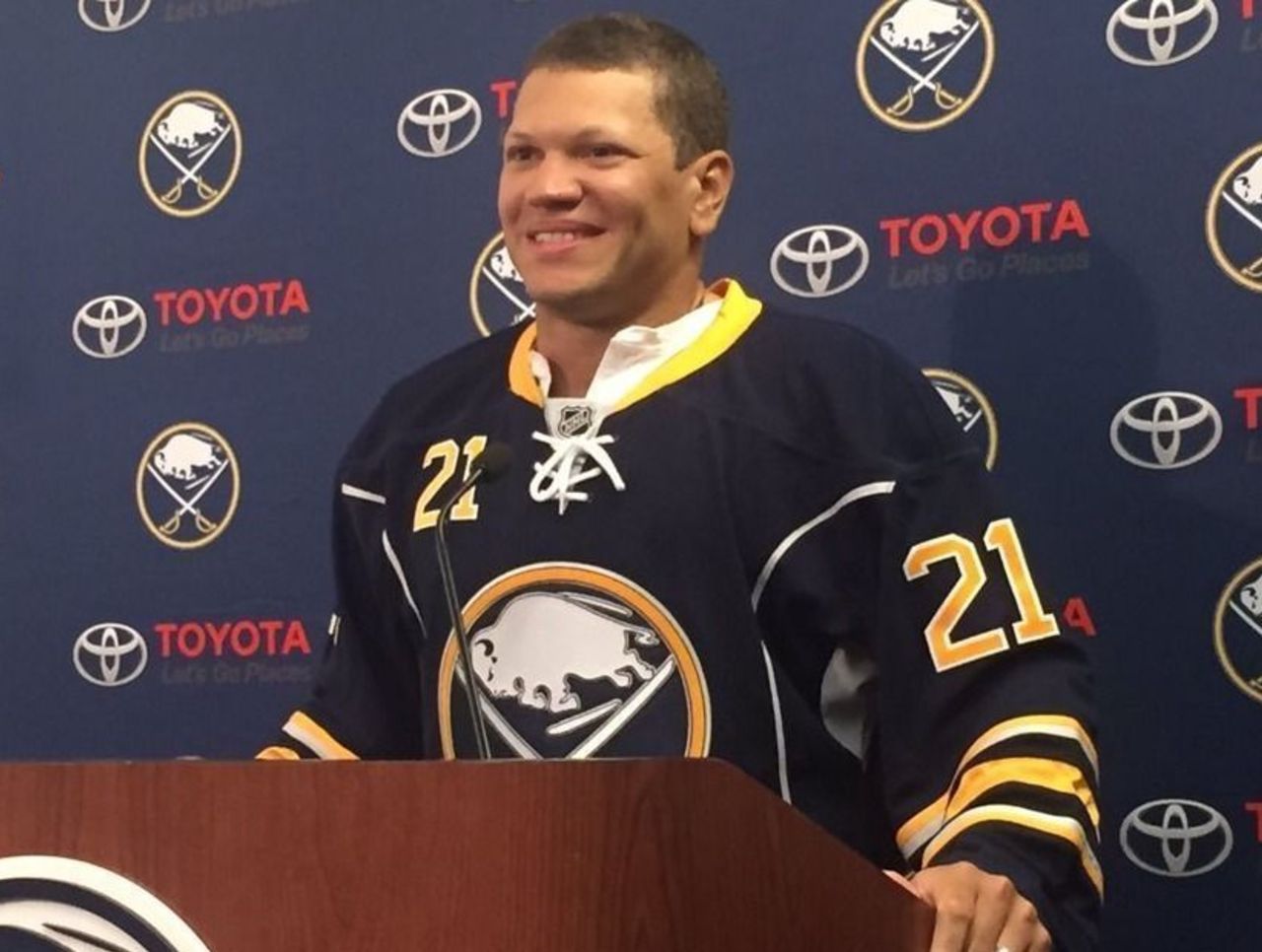 Who moved: Kyle Okposo, from New York Islanders to Buffalo Sabres
Others affected: Matt Moulson, Jack Eichel, John Tavares
Okposo finished tied for 24th in NHL scoring last season, putting up 64 points in 79 games. He has left the comfort of Tavares' right wing, and he will instead by charged with aiding the sophomore, Eichel. Okposo should see time with the youngster at both 5v5 and the power play, with Sam Reinhart likely on the other side.
Should Okposo be reunited with Moulson on special teams, look for a bounce back from the latter; Moulson had never tallied fewer than 44 points in four full seasons in New York, and he's yet to top 41 points with the Sabres.
Who moved: Andrew Ladd, from Chicago Blackhawks to Islanders
Others affected: Ryan Strome
Ladd doesn't provide the upside of Okposo, but he is a steady point producer and could see a slight uptick thanks to the presence of Tavares. He has topped 20 goals in five consecutive seasons (excluding the lockout-shortened 2012-13).
The move does inhibit the production of Strome, who is likely to remain in a secondary role within the offense after putting up just 28 points last year.
Who moved: David Backes, from St. Louis Blues to Boston Bruins
Others affected: Patrice Bergeron, Robby Fabbri
Backes has left St. Louis, making the Blues Vladimir Tarasenko's team. While the move doesn't directly affect Tarasenko - he already ran the offense - playoff star Fabbri should see a full season on the second line at 5v5.
Backes will likely join Bergeron and W Brad Marchand on the top line, filling the role once held by Lucic. While Backes hasn't taken 200 shots since 2011-12, he'll serve as a net presence, and should easily hit 20 goals.
Who moved: Loui Eriksson, from Bruins to Vancouver Canucks
Others affected: Daniel and Henrik Sedin
Eriksson is expected to skate on the top line with the Sedin twins at 5v5. The stacked top line will expose Vancouver's lack of depth, but putting the three skilled Swedes together gives the Canucks a line to fear.
Eriksson's 30 goals last season were his second highest single-season total, but he never approached 70 points, after surpassing the mark three straight seasons with the Dallas Stars, prior to being a part of the Tyler Seguin trade.
The Sedins have been No. 1 and 2 in Canucks scoring every year since 2005-06, representing an ideal situation for Eriksson, even if he just sees PP time with them.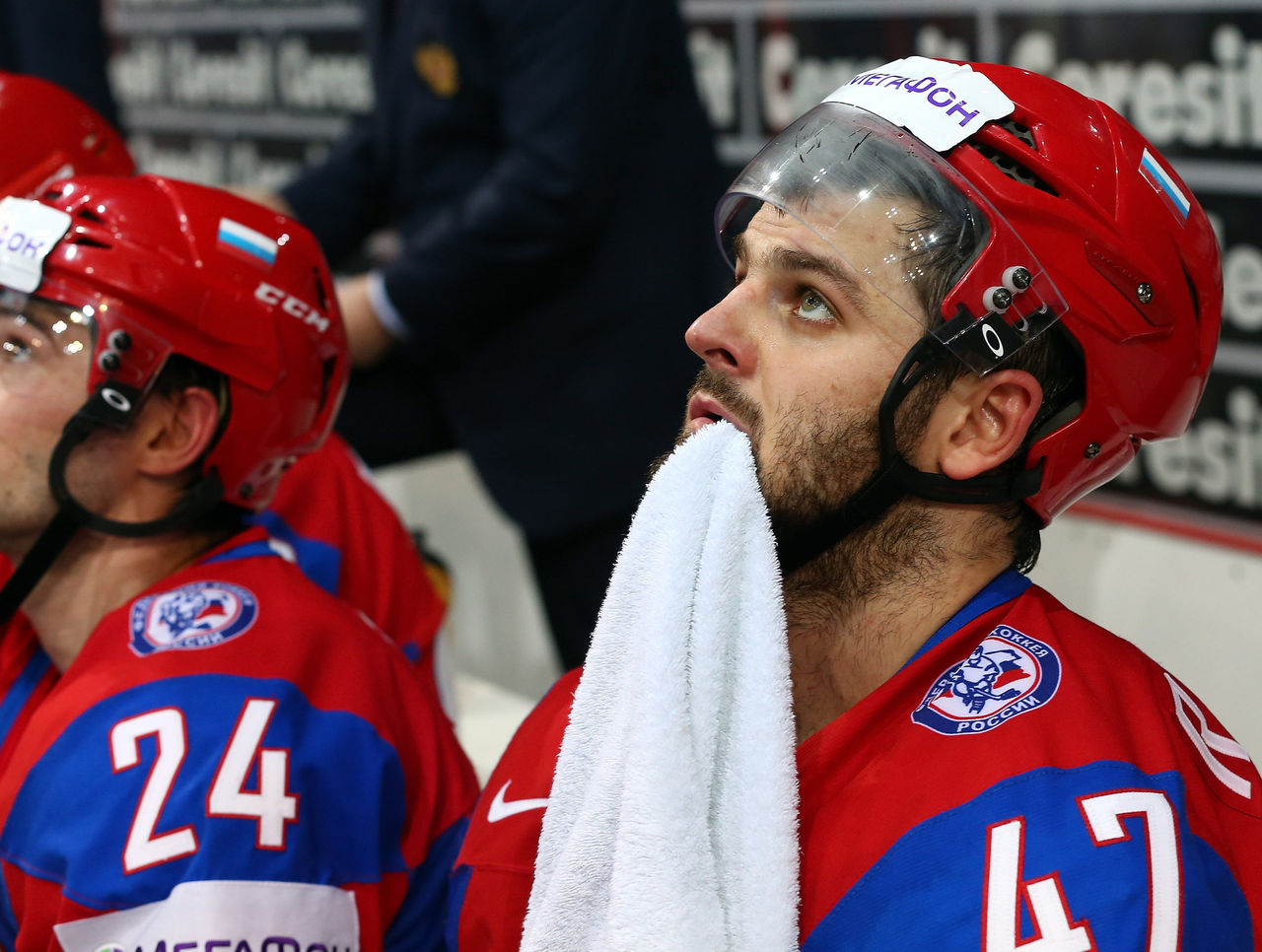 Who moved: Alexander Radulov, from KHL to Montreal Canadiens
Others affected: Tomas Plekanec
Here we go again. Radulov is back for his third NHL stint, with career totals of 47 goals and 102 points in 154 games with the Nashville Predators. His most recent trial lasted just nine regular-season and eight playoff games, in which he totaled four goals and 13 points. He has scored better than a point per game in each of his past seven KHL seasons. His talent is undeniable.
His fit in Montreal's system is far more questionable. Head coach Mich Therrien demands a defensive focus, something Radulov doesn't specialize in, nor should he necessarily. He plays best when allowed to be creative and focus on the offensive end. The move does allow Montreal to stack the top line with Ws Max Pacioretty and Brendan Gallagher with C Alex Galchenyuk.
Radulov provides Plekanec with an extremely talented winger on the second line.
Comments
✕
2016-17 Fantasy Winger Primer: Who moved, and who benefits?
  Got something to say? Leave a comment below!